Nao & Mark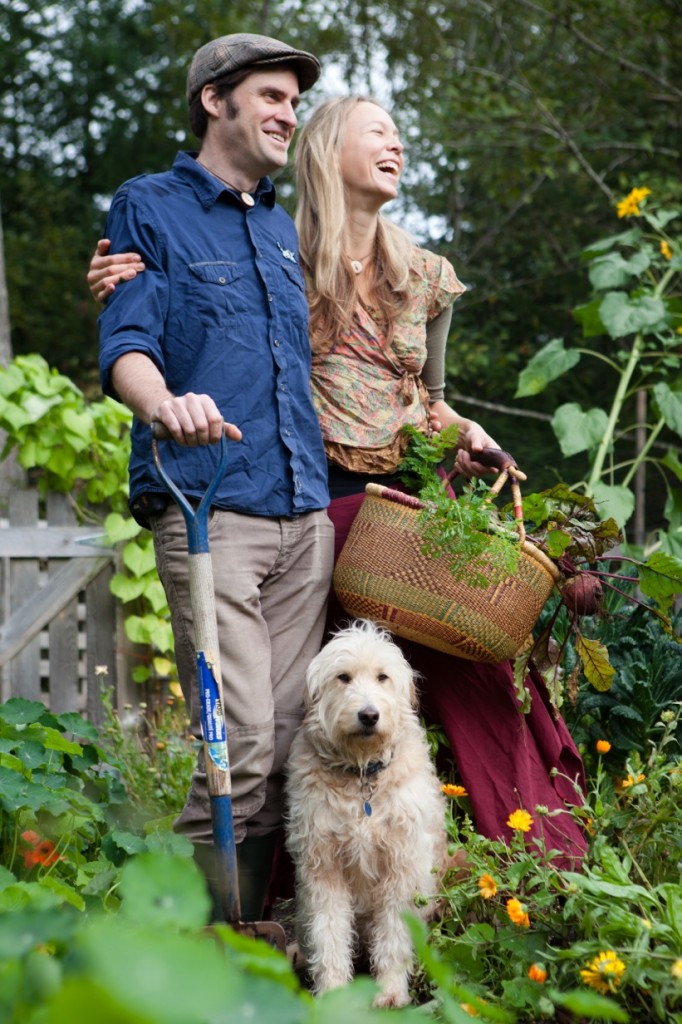 Honey Grove is the long time dream of Nao and Mark Sims, it is the result of their heartfelt dedication to a more sustainable way of life. Nao grew up on 160 acres in British Columbia's wild interior with beekeeping- homesteading parents.
For Nao this upbringing instilled a life long interest to live simply and close to the earth. Mark grew up on the southern coast of England, where he was raised in a family of plant enthusiasts, his father being one of England's leading horticulturists.
Nao and Mark met traveling in the Himalaya's 17 years ago, where they first discovered their shared love of a simpler and more sustainable way of life.
Cohen & Katie
Katie and Cohen (Nao's Brother) met in Italy in the fall of 2010 where they had both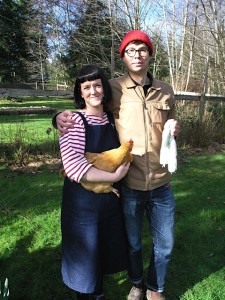 landed to pursue their obsessive interests in food and wine.  Katie, originally from Dublin, had recently finished her MA in food culture and communication at the University of Gastronomic Sciences; having completed his own MA in 2008, Cohen had been working as a butcher in Vancouver, and had arrived in Tuscany to study animal husbandry and salumi (Italian cured meats).
They hit it off at once, and together spent the next three years managing an internship program on a 1100-acre sustainable and organic farm in Tuscany.   As education director for the estate, Katie taught classes in sensory analysis, Italian cookery, and wine – to name but three.  Farm liaison Cohen worked closely with both pigs and interns on the farm, all the while honing his skills in the craft of artisanal salumi production.
In addition to their work on the farm, Cohen and Katie created a Food and Sustainability program for university students in Siena. It was in writing and teaching courses in sustainable food production and animal welfare that the pair recognized their own desire to become active participants within a community that supports small scale and holistic farming practices.
So when Mark and Nao asked Cohen and Katie to join them at Honey Grove, the pair gave an emphatic yes. Leaving behind the confines of a traditional classroom, Cohen and Katie look forward to raising animals, stocking an epic larder and wearing flannel. Lots and lots of flannel.
Meet Gus

Gus Sims is an avid lover of the natural world and has many important roles at Honey Grove. He is an expert smeller of the local flora and fauna as well as an advanced  taster of various wild grasses and herbs. His hobbies include long afternoon walks, morning sun salutations, checking his "pee mail" and sleeping next to the wood burning stove.
He also considers himself to be a bit of a "foodie," especially in the department of organic free range chickens and local produce. Most of all he enjoys giving and receiving love, and has a strong talent for bringing infinite joy to the hearts of all those he encounters. Gus offers workshops on unconditional love and forgiveness.