For some weeks, in the middle of the month, we had many days of sun, and the mornings were honey coloured, and the sky through the firs was luminous.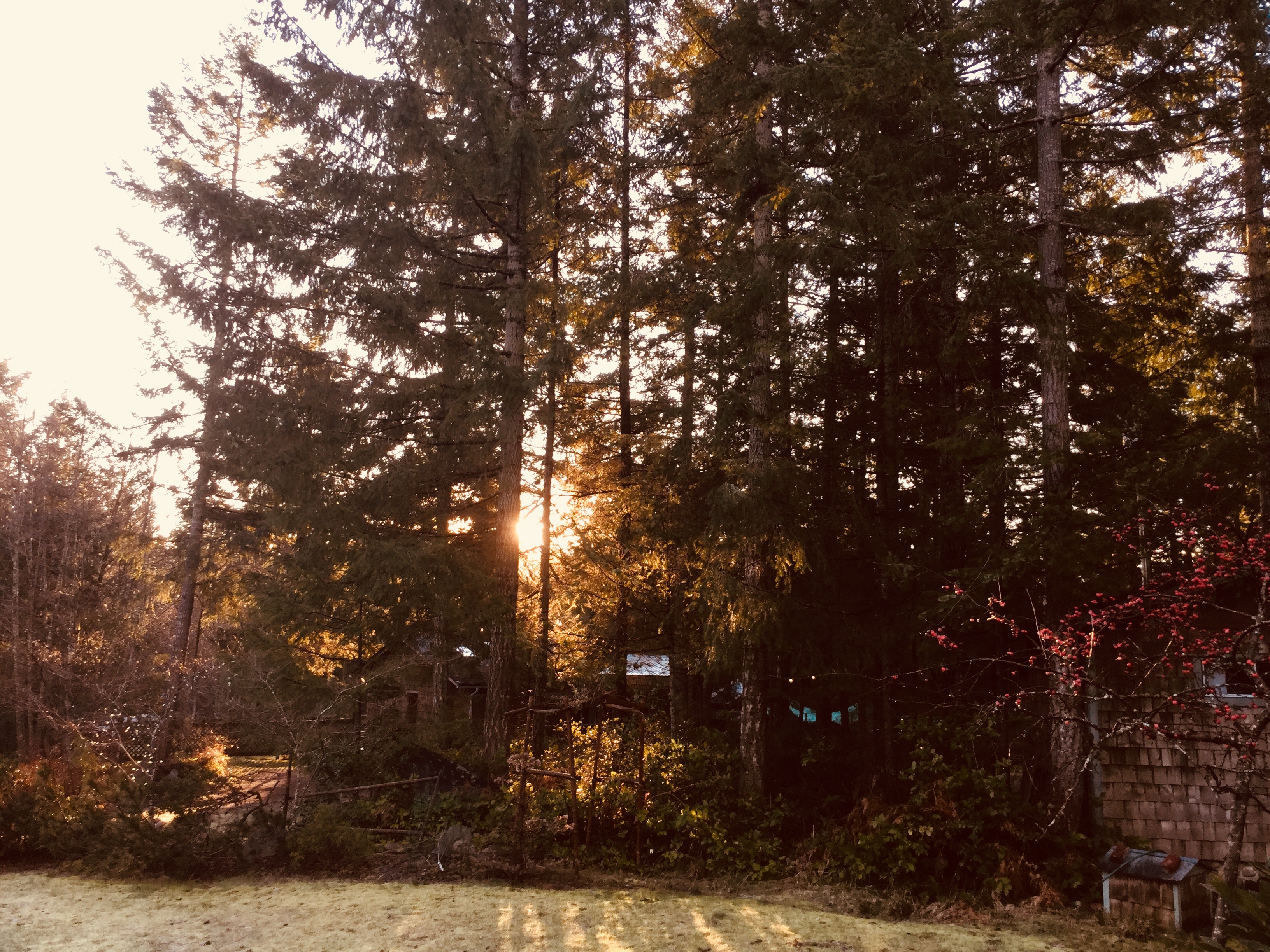 And we had purple crocus popping up near the garden gate.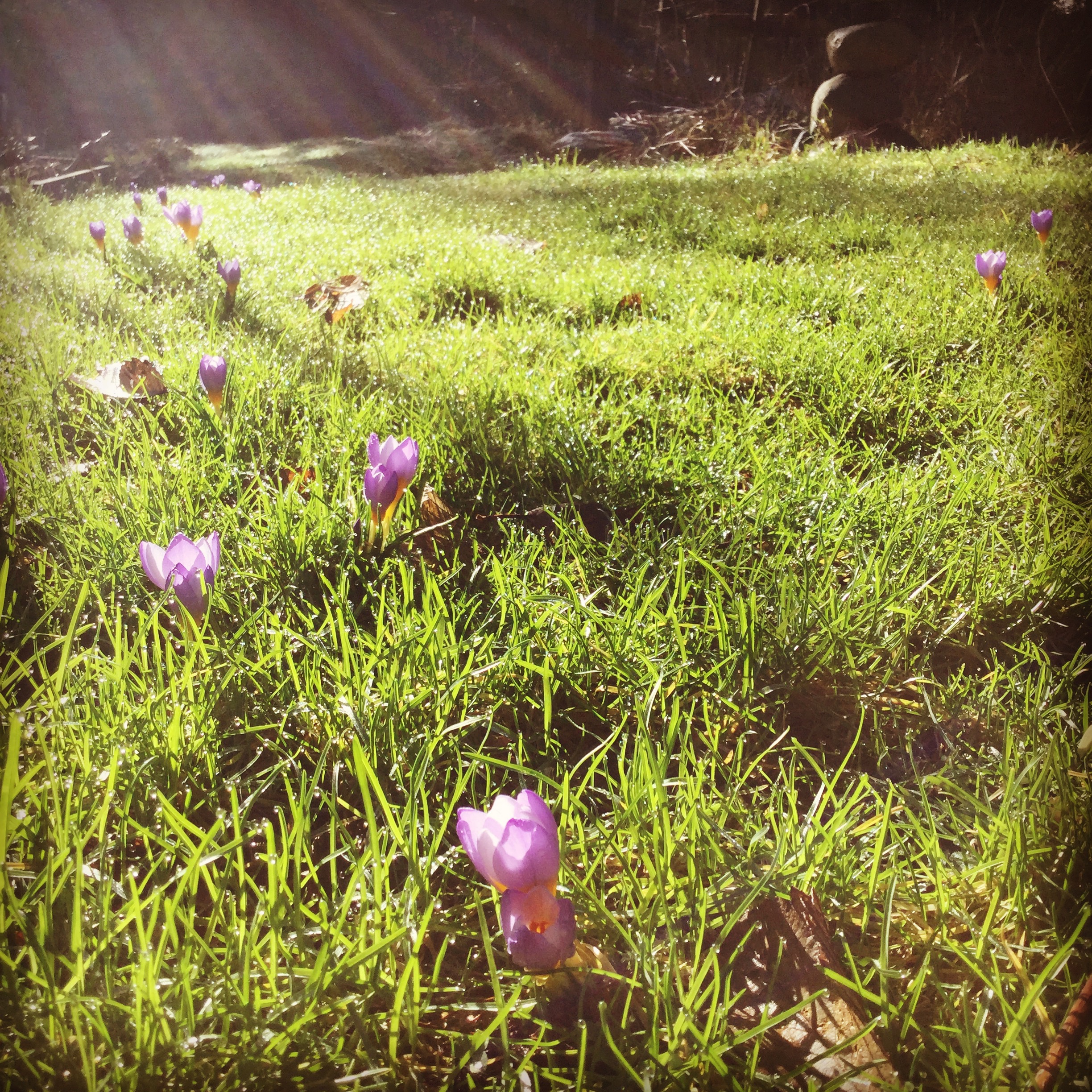 And on warm afternoons the bees would fly, and there was hazel pollen to gather.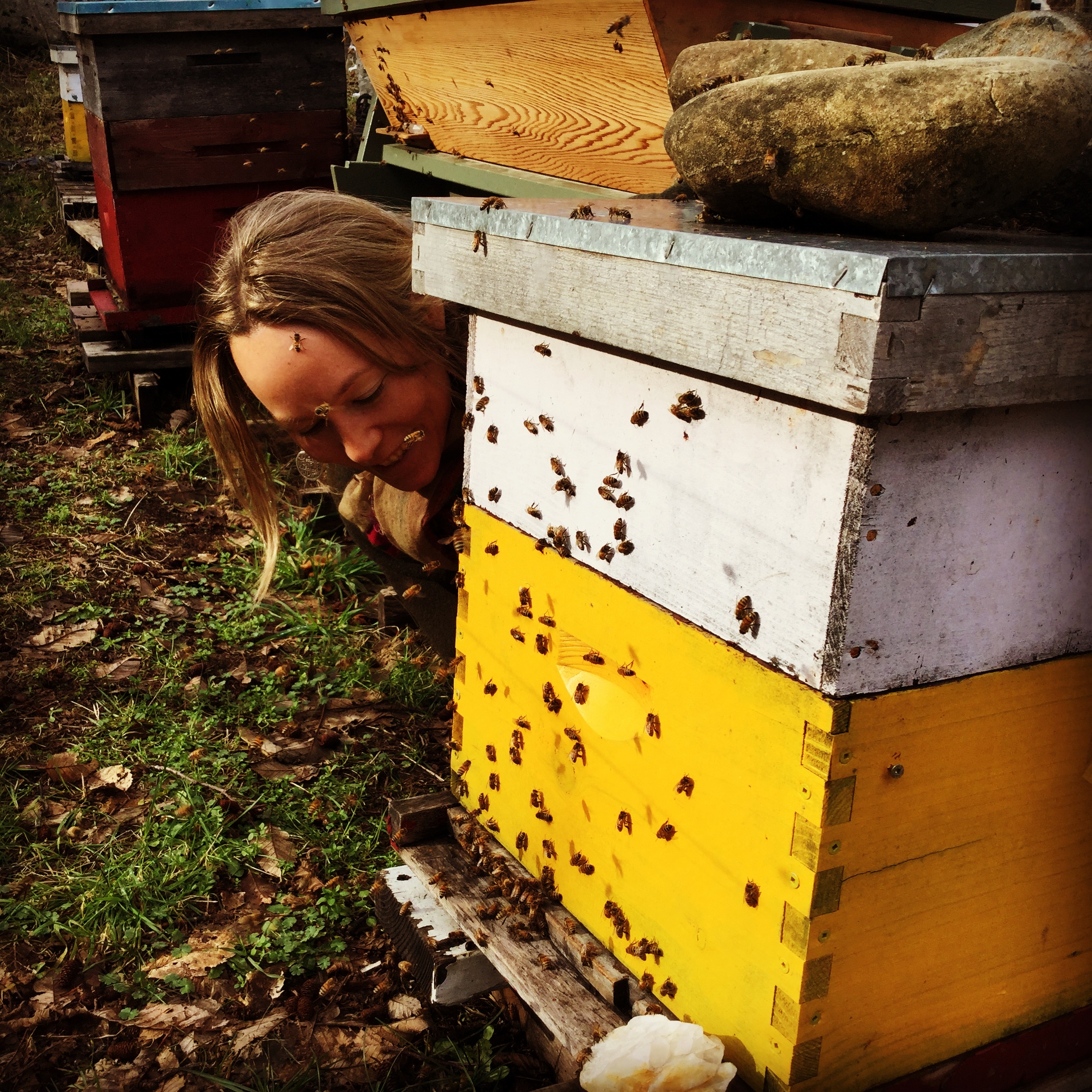 And one afternoon, I made a little bouquet of snowdrops and pussy-willows and brought it into the house, in a little clay vase, that I got from a local pottery sale.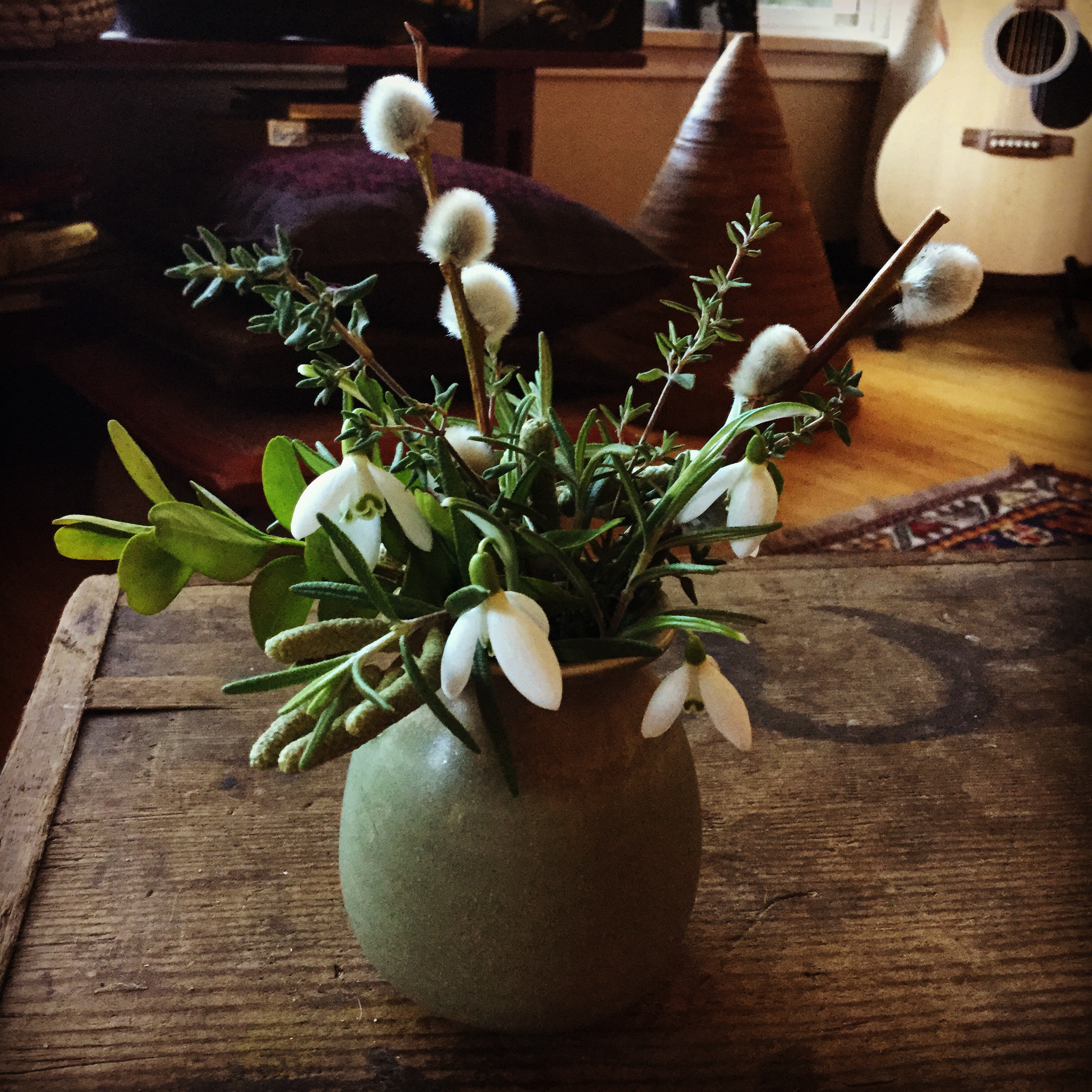 And one weekend, Katie and I got so inspired by the light and the warmth, that we got to preparing the veg-plot for spring planting.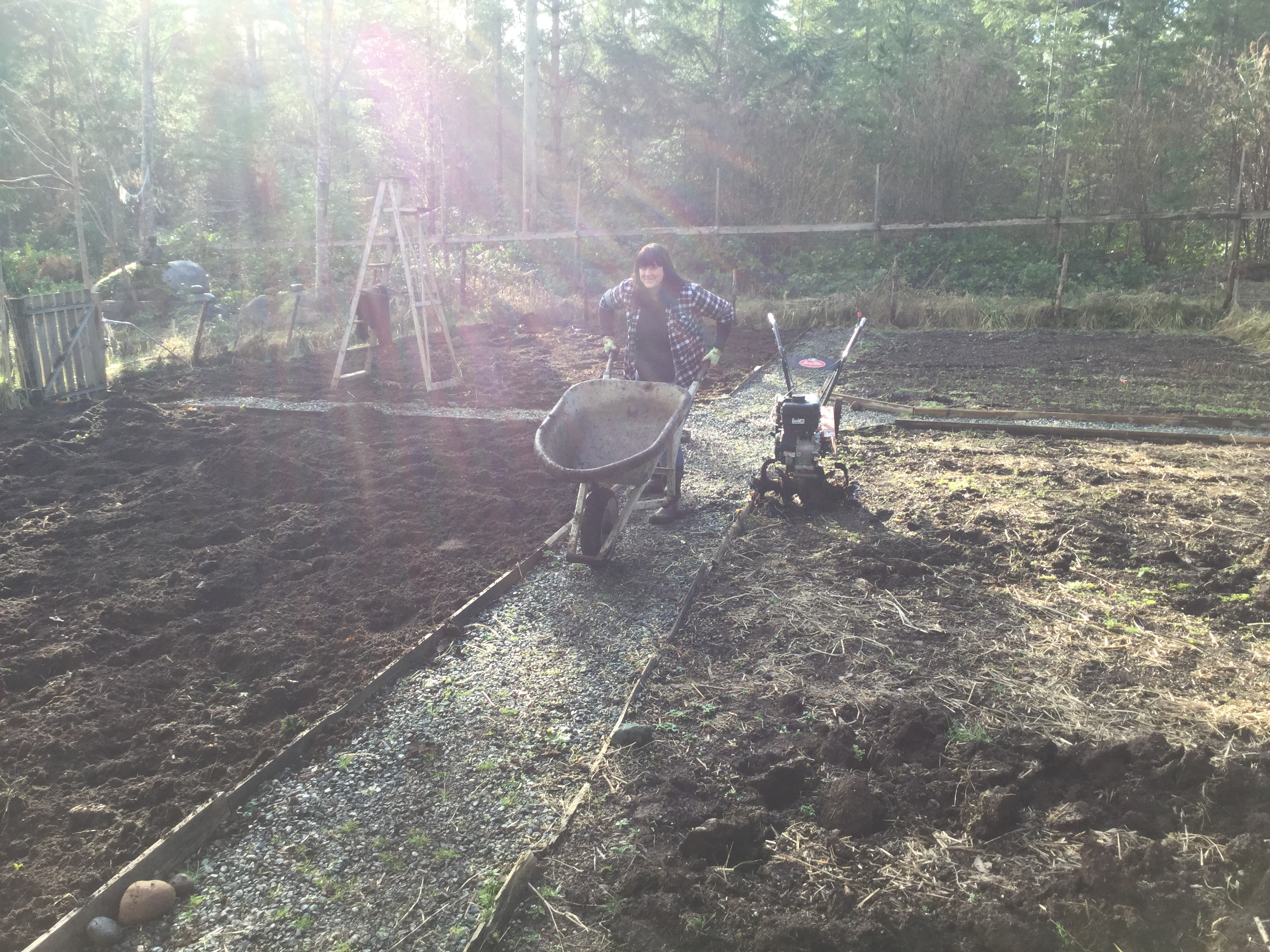 We even rented a rototiller to save my good back (for normally we turn the garden soil by hand, and it takes many long back-aching days, but after more than a decade lifting beehives, my dear old back is asking me to find gentler ways).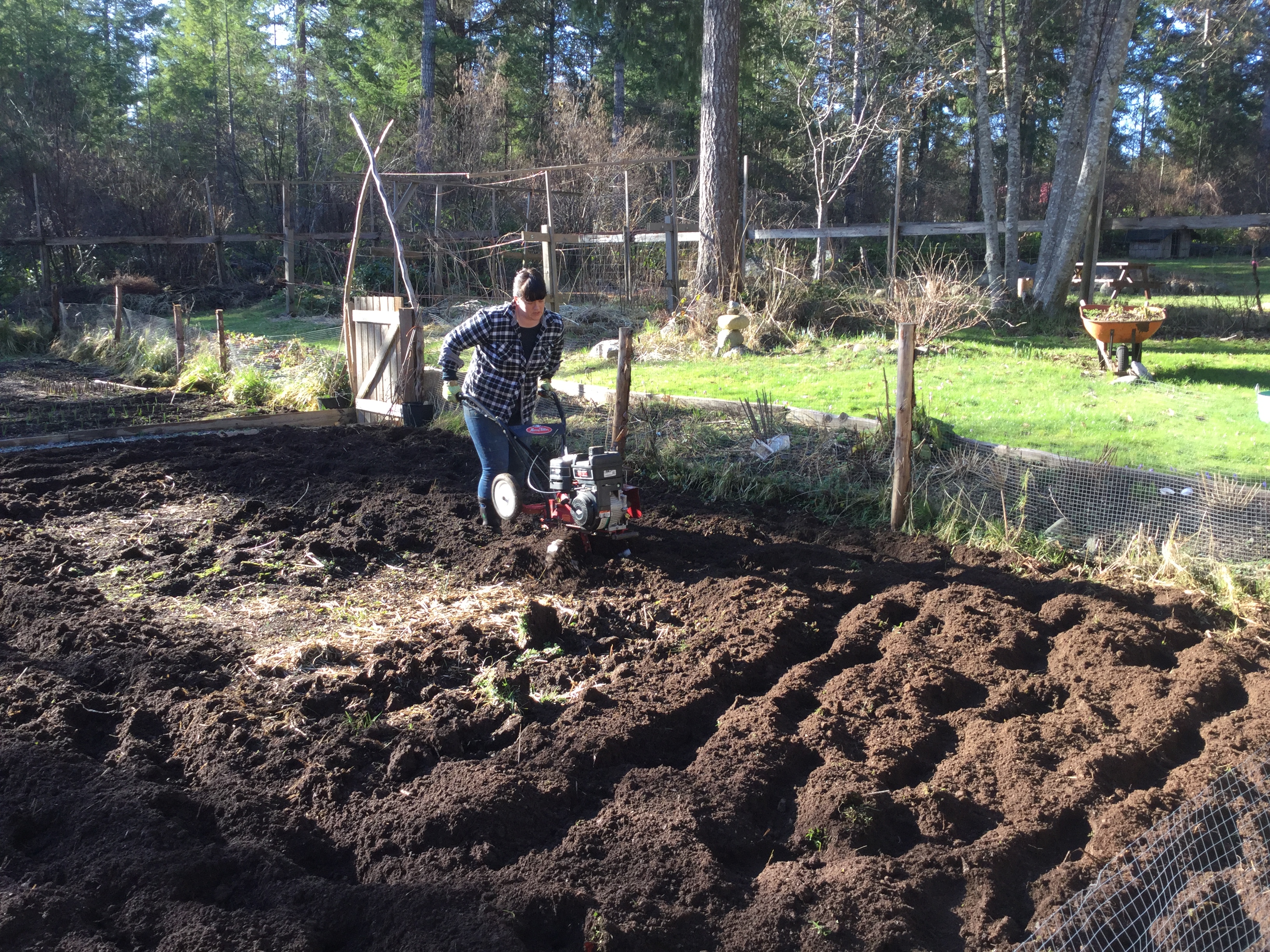 And the sun shone down on us while we worked, and the pair of us had a grand old day in the earth.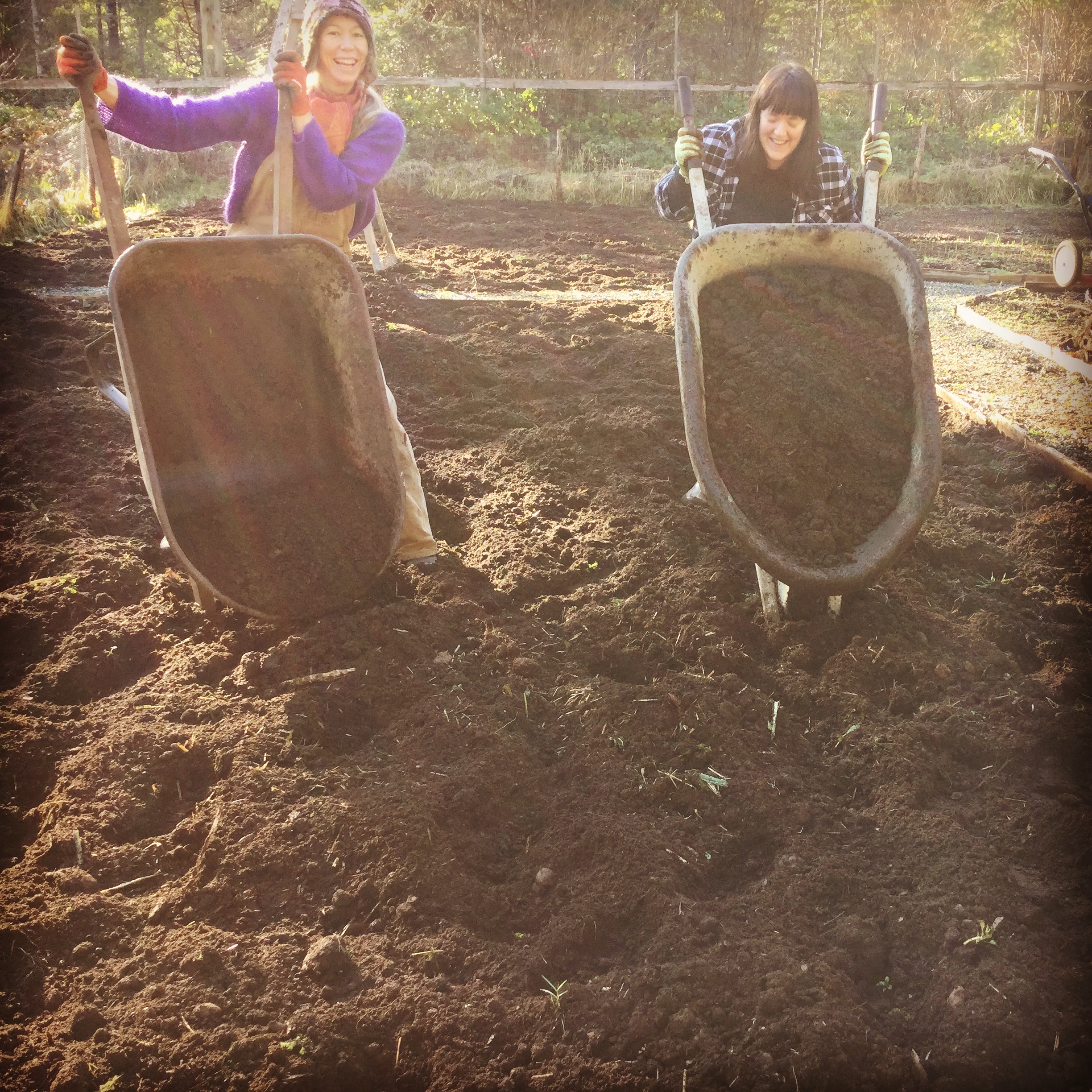 And after just one day of work (as opposed to 5) the garden was ready for planting.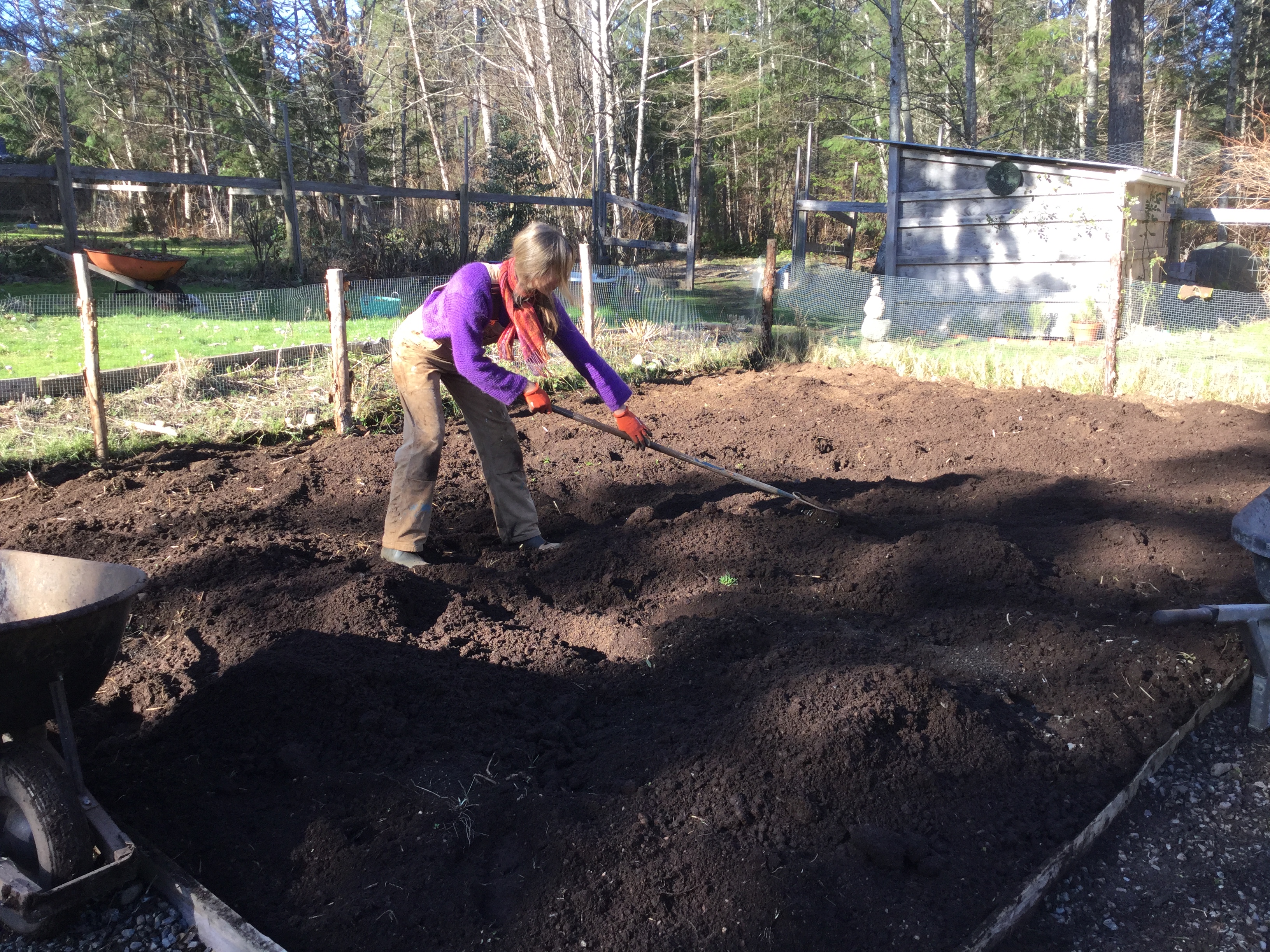 And then, two nights ago it snowed, and in the morning, everything was white again.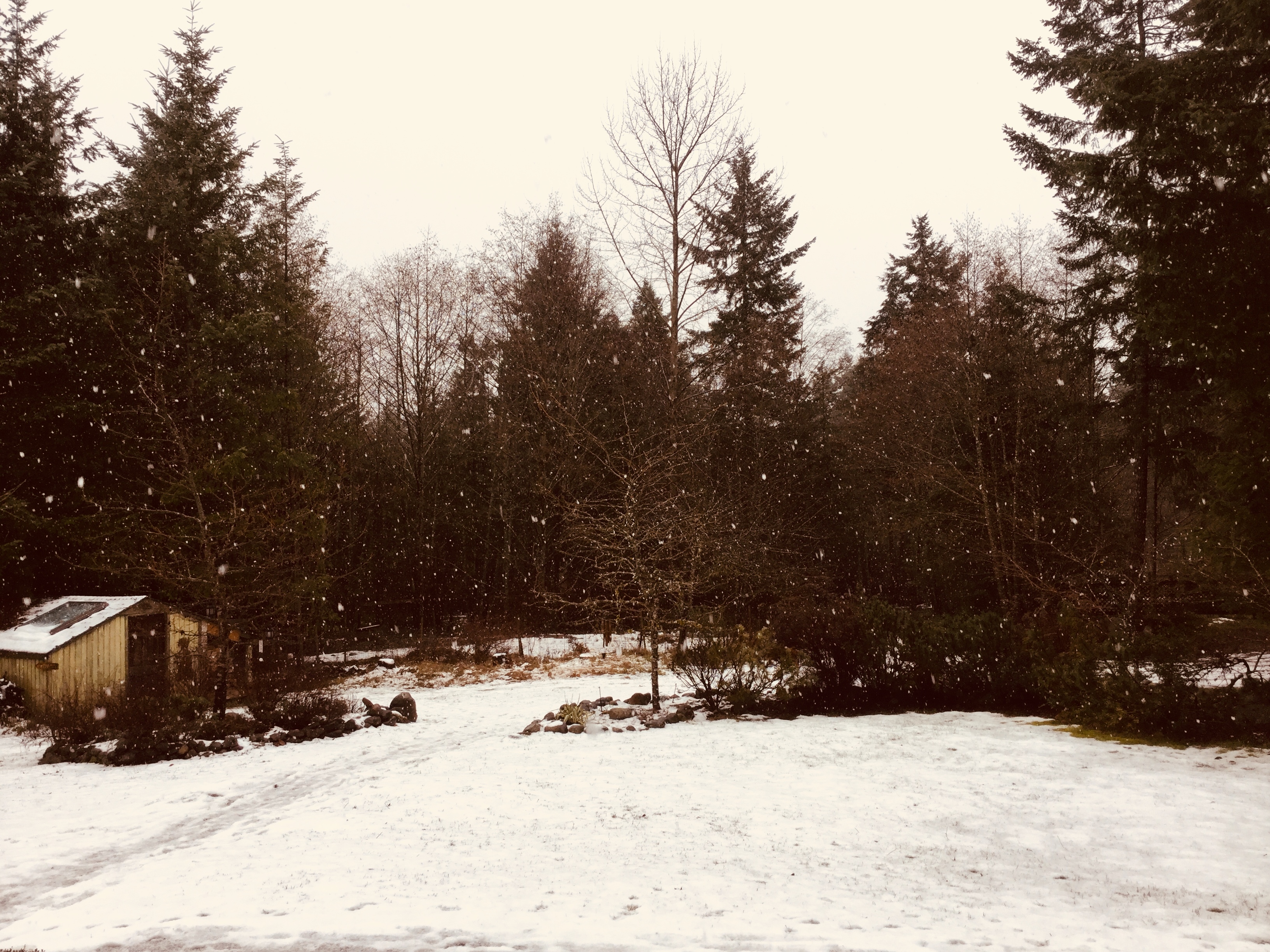 And so it would seem that it is not quite spring after all, and this being the case, we have decided put our shovels down for the time being, and patiently wait a few more weeks for spring to officially arrive.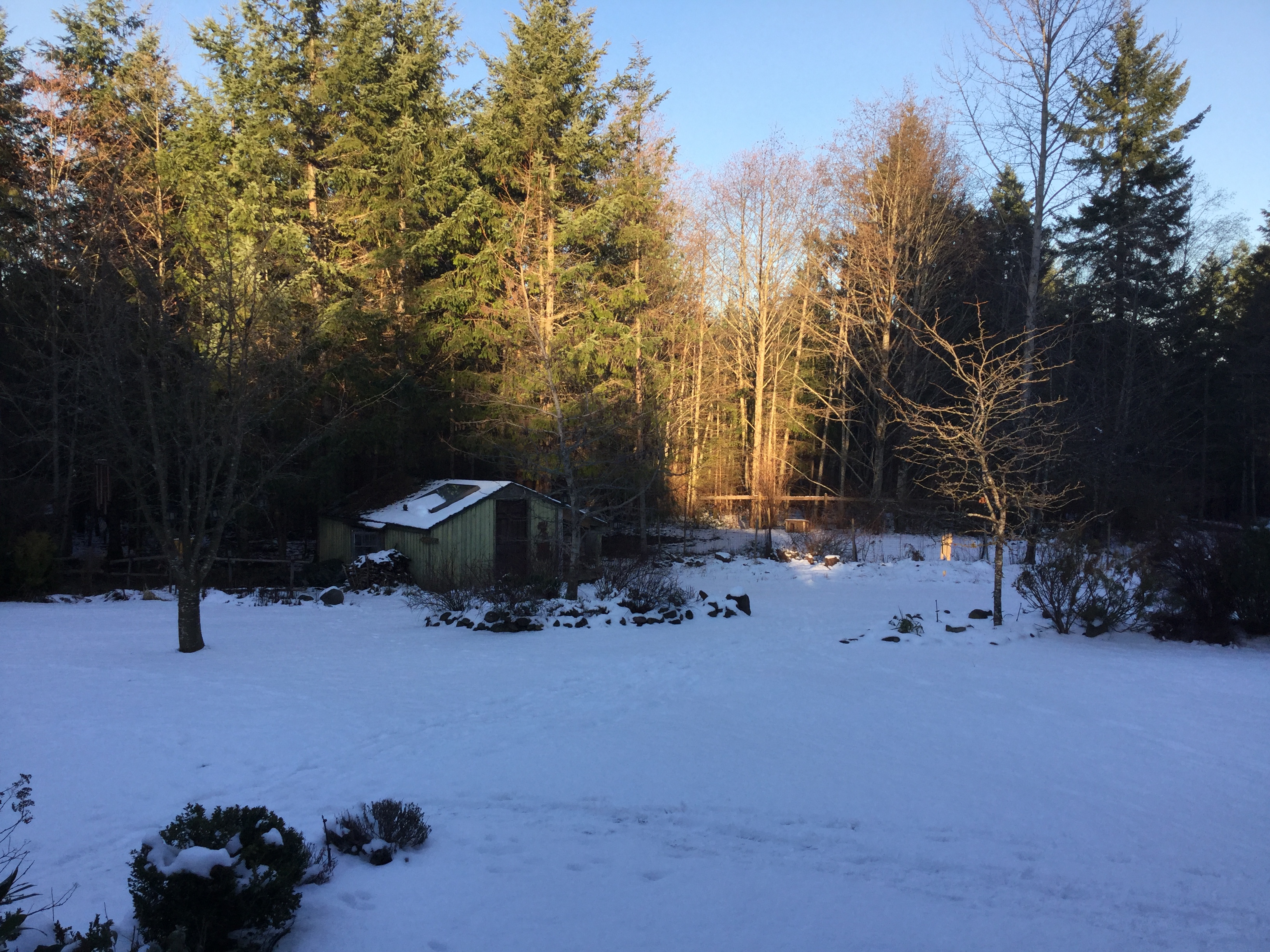 Of course there is one member of Honey Grove who is positively thrilled with the blanket of white out there, and you can surely guess who that is, for snowy days mean long walks in the woods, and afternoons spent sleeping by the fireside, and there is really nothing much better than that now is there?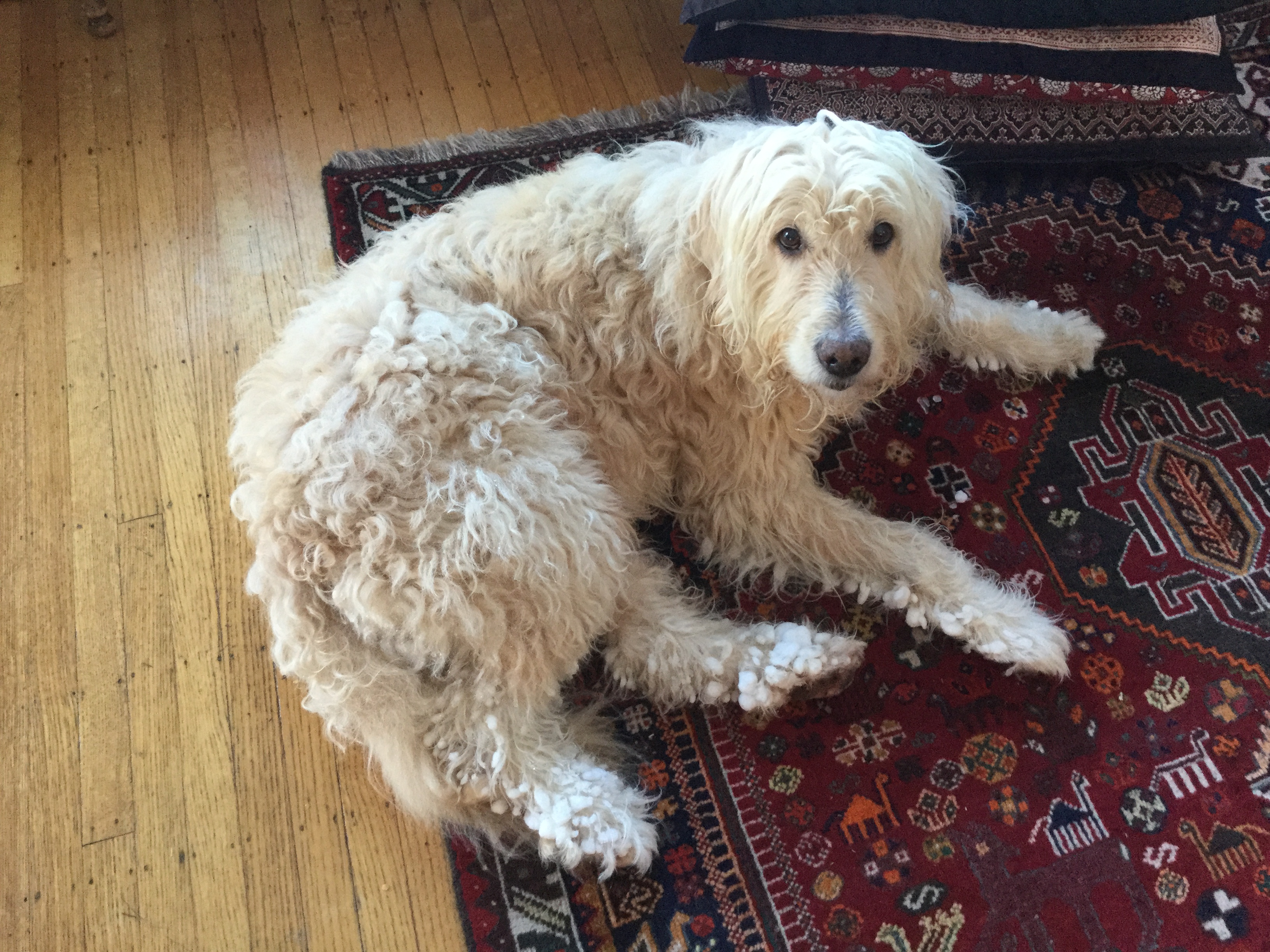 Until Spring Then~
Nao, Mark, Cohen, Katie, Gus and All at Honey Grove.