When April comes, twirling in her layered skirts of alder leaves, dancing as she does, up the tree lined path to Honey Grove, sending trees into leaf and buds into bloom, you cannot help but wonder how anything else in life could possibly be more important than this? That is, than the magnificent arrival of spring. And if you ever thought green to be a singular colour, than I beg you to reconsider, for there are shades of green worn by the month of April, that belong solely to the colour spectrum of elves.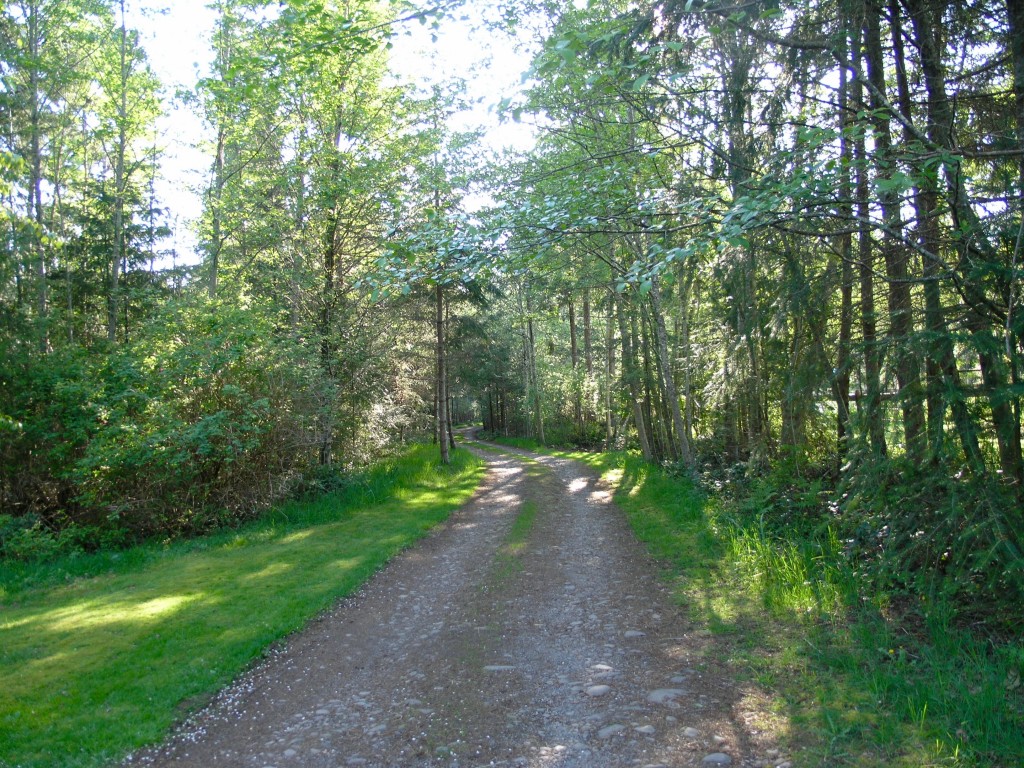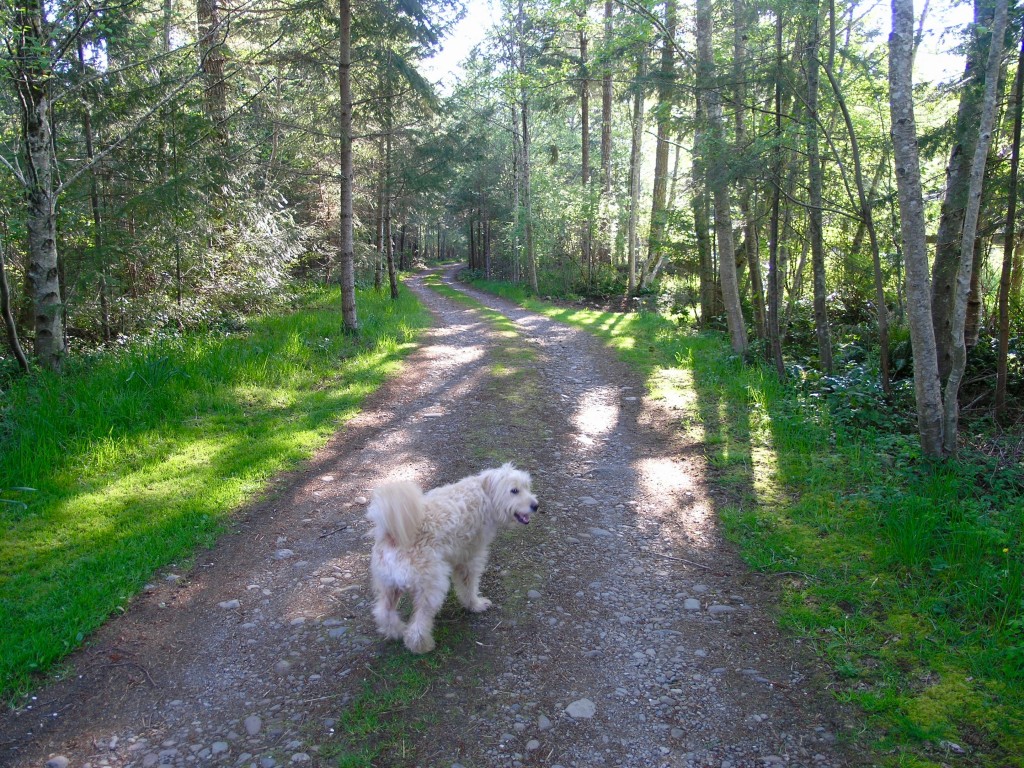 These are things that one notices, if one can take the time to pause between tasks, to put down pitchfork or trowel, and to turn one's head up toward the spring sky for just a moment. And there it is, the blue of sky, the green of leaf, the smell of the cottonwood bud, the robin's song and the hum of bees. There all along, and yet, unnoticed by the one pushing the wheel barrow on her way by. I sometimes wonder if the birds ever stop their singing to notice the hurried woman down below, digging and planting, repairing fences and turning compost, moving quickly from here to there, and with such a determined expression on her face. Dedicated to completing her list of twenty-five tasks before the day is done. And I do wonder, what must they think, those birds? I mean really, what must they think, it's spring for heavens sake and there she goes again!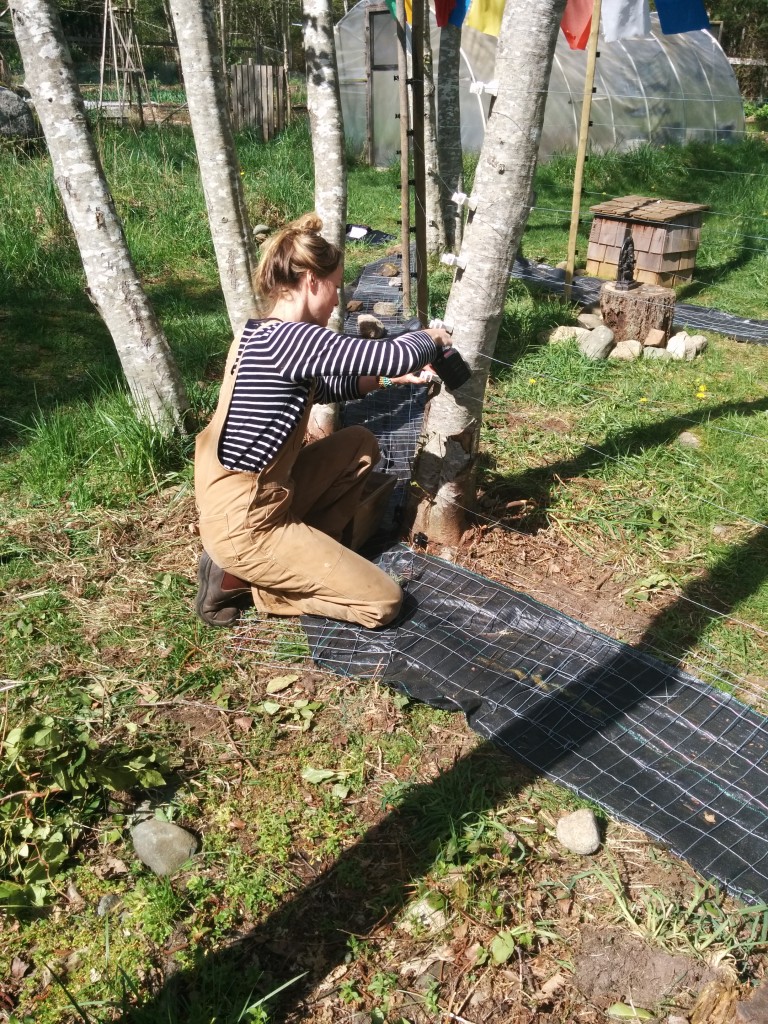 Yes, what it is about productivity, and the overriding belief that productivity is the hallmark of success? It is a big old question, and one that we have all been pondering here at Honey Grove, rather a lot as of late. For, it seems that we are pausing less and less to hear the robin's song, or to sit down in the blossoming orchard, listening to the hum of bees.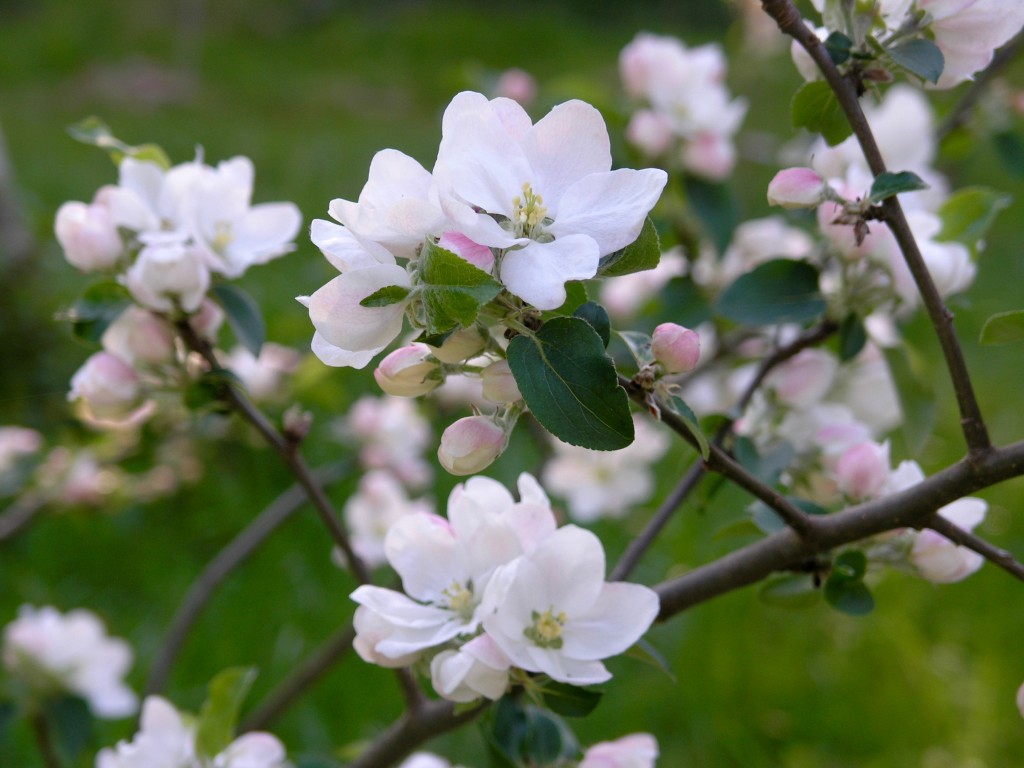 There is, as you might have guessed, always something else to do, or make or bake, something else to build or plant, and the carousel of tasks is spinning faster and faster as the season takes hold.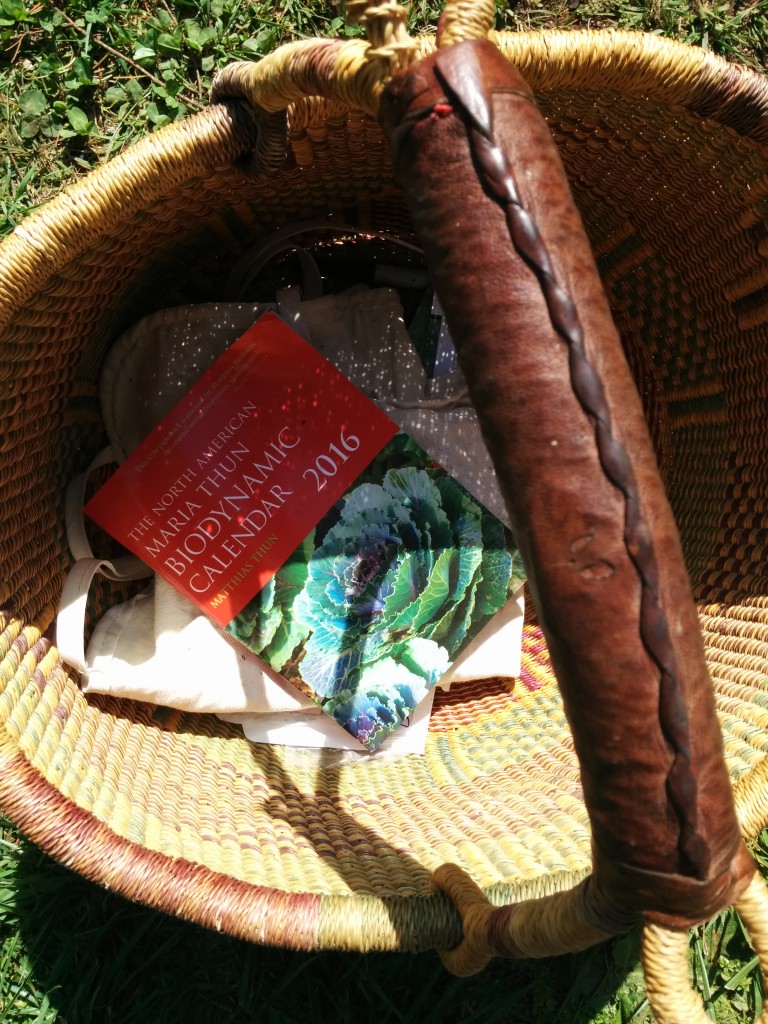 And it occurred to me just yesterday, while coaxing an eager little lettuce start out of her snug pot and into the earth, that one of the reasons that spring is so very beautiful, might have something to do with that fact that she has just woken up from a good long rest. The Great Mother awakens in the spring fully restored, having slept through the fall and winter months, nourished by the pause of the inward cycle. It is no wonder that April finds her radiant, refreshed and alive, ready to begin again.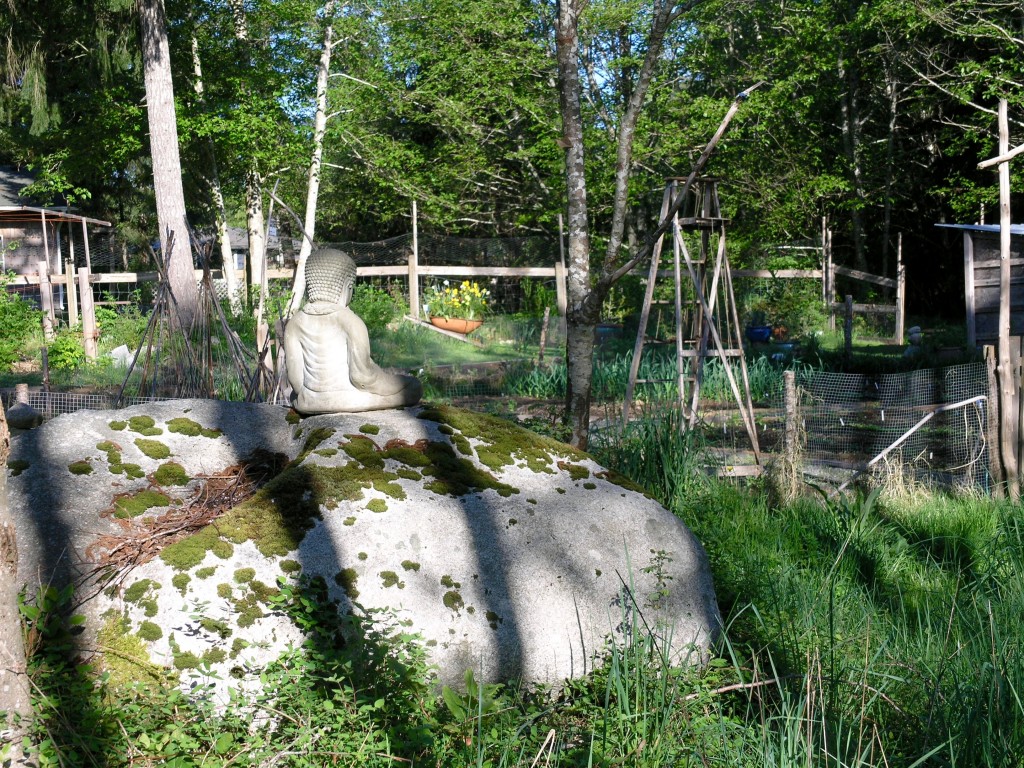 Yes, I do believe that productivity is a season, it is one part of a whole cycle, it is not, as far as I can tell, a steady way of being in the world, not something that we are meant to sustain (but oh how we try). And perhaps this is what we have forgotten here on Honey Grove, the fact that we too are are part of the natural order of things. That we are as much a part of the earth's cycling rhythm, as the alders and the cottonwoods, and that pausing to listen to the robin's song is more than a good idea. It is an essential part of being alive.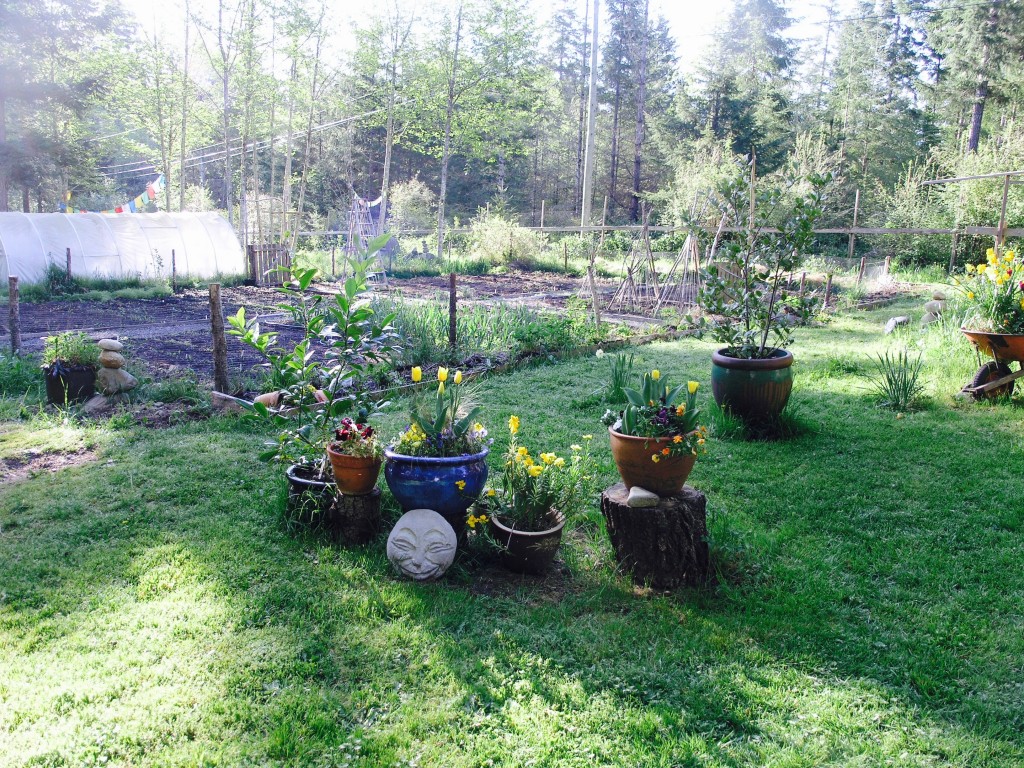 Recently, a bread customer at the Farmer's Market asked me, "why doesn't Mark make three times as much bread? He should up his production (and there is that word again) for he could surely sell it, and just think of all the income you could generate!" And each time this is mentioned (for it is often and many times a week) I am uncertain how to respond, for I hardly know where to begin.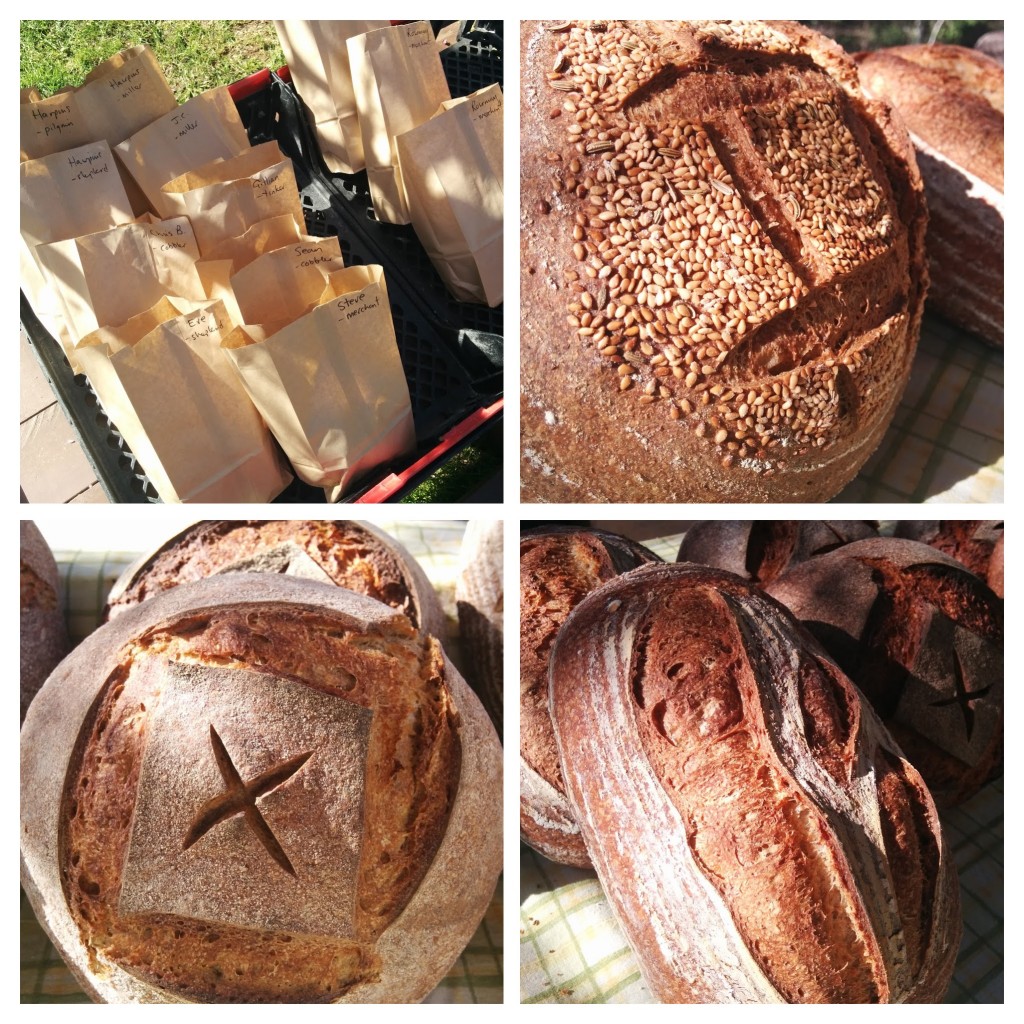 Do I explain, for example, that Mark's bread is as good as it is, because of the time and energy he spends creating it, and that he is already working more than 40 hours per week in the bakery? Do I mention that it has taken him years and years to learn this craft, and that it is not a matter of simply hiring staff to knead the dough? Do I explain that the wood fire-oven takes 4 hours to heat, and that once 65 loaves of bread are baked, we have to re-fire it for another 4 hours? Do I tell her that bread is simply one part of our life here, and that we do not want to start a franchise and become full time managers of bakers? And that if we did this, if we hired staff and expanded in a multitude of ways, that the very bread that people love so much, would no longer be the same? And do I mention, to this well intentioned and lovely person, that it has already been too long since Mark has left the bakery to sit down in the orchard on a sunny day?
The truth is, I find it difficult to say anything at all, for I am not sure that such thoughts will even translate at this modern time. And so, I just thank our encouraging customers for their enthusiastic ideas and carry on putting Mark's bread into brown paper bags. It is  only later that I begin to ponder the implications surrounding the great myth of infinite productivity, that I begin to wonder where all this expansion is going to lead us in the end. I'll let you know what I come up with, eh eh.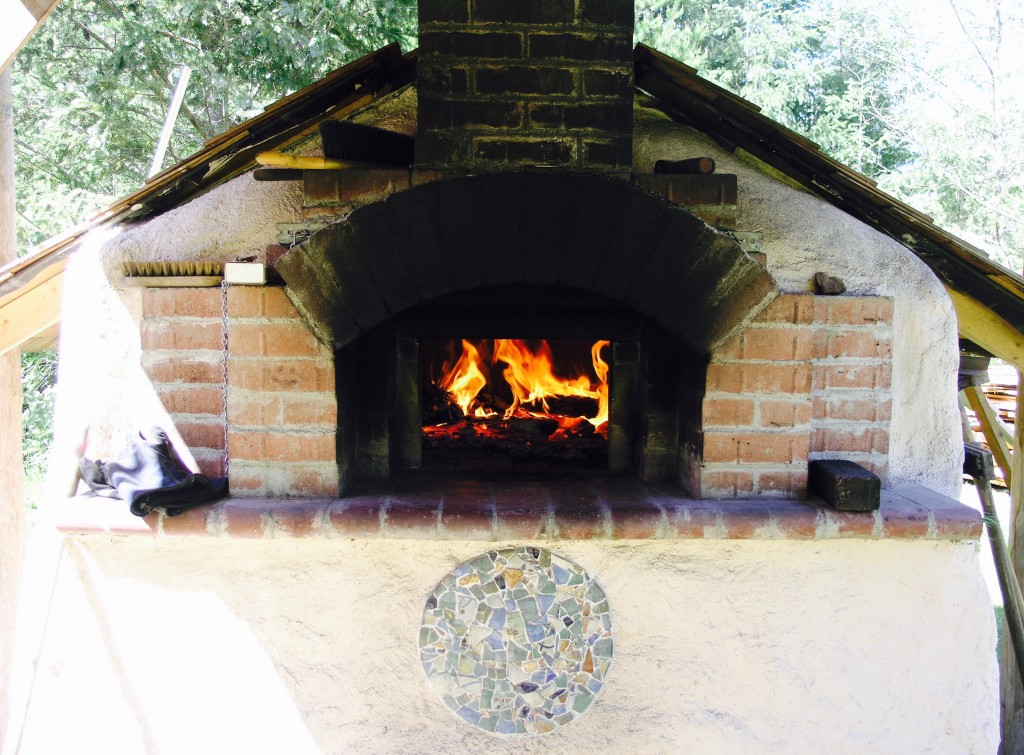 Of course, despite my philosophical ponderings, we can hardly sit down in the orchard all day smelling the apple blossom. No, we are as busy as our bees, who bless them, have just returned to Honey Grove after a short holiday to a dear friend's house, this, after a bear got into the bee yard, one cold March morning some weeks ago.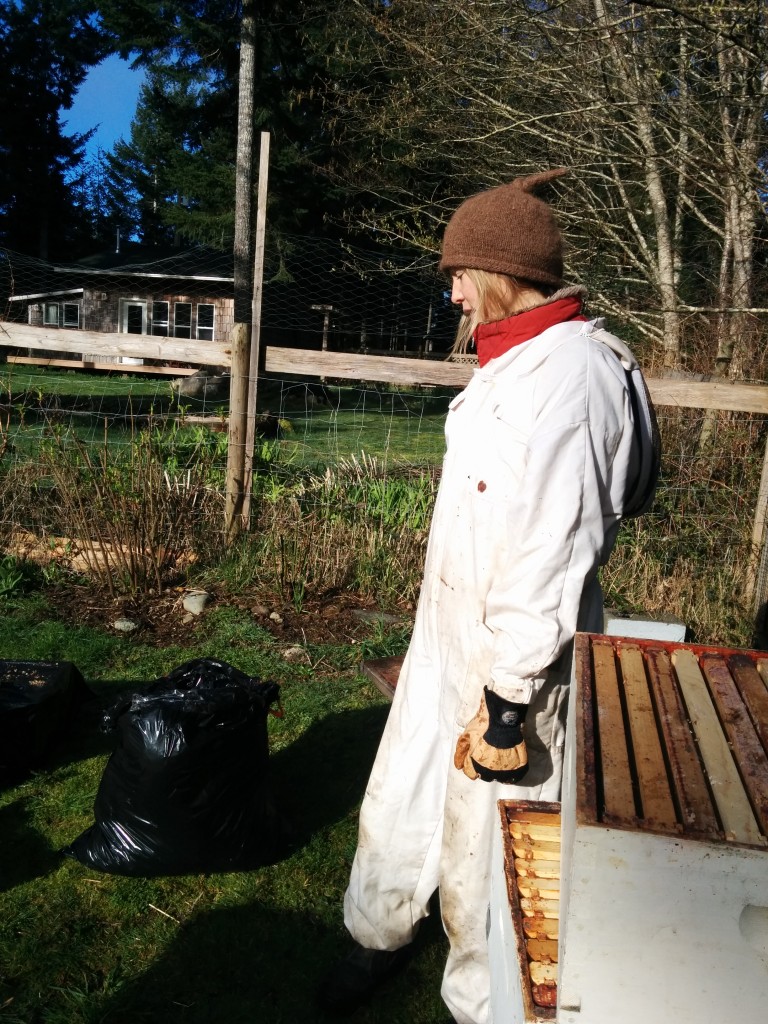 Yes, it happened, and it was big old mess to clean up. The bear even got into our storage shed where we keep beekeeping equipment, and everything had to be moved and in a hurry.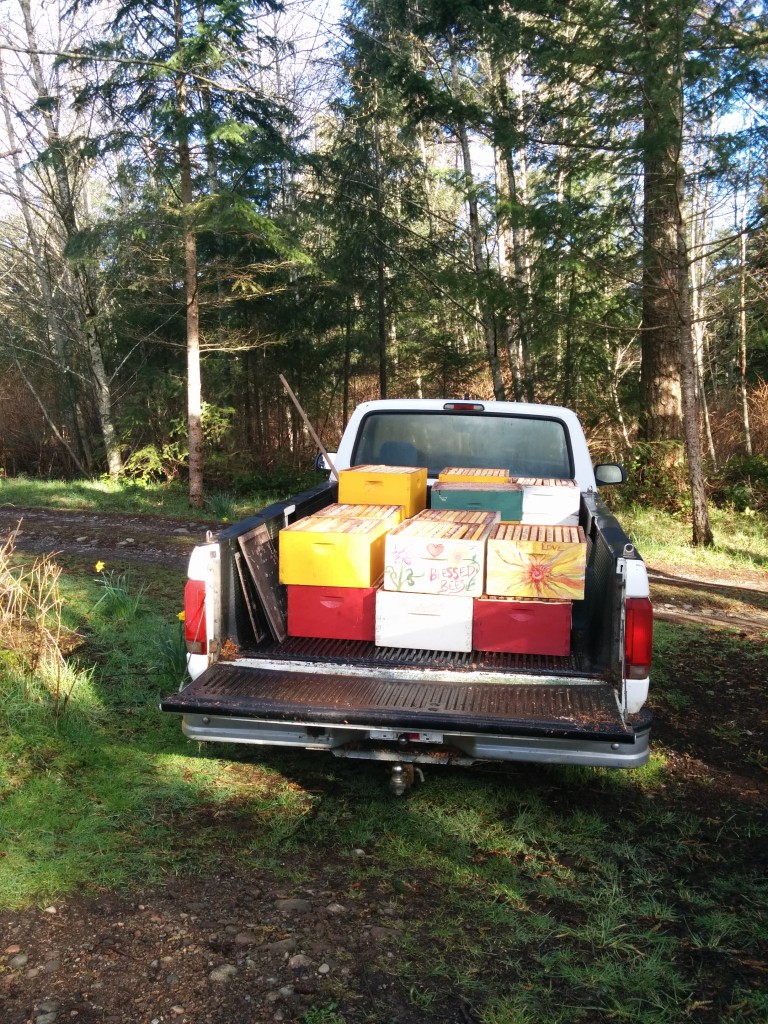 Luckily, all of our hives survived, and we have a wonderful beekeeping friend down the way who came to rescue the girls. Bless this friend, for he took all our bees to his house and kept them safe for a number of weeks while he helped me to build a new and much sturdier electric fence. Thank You Del, I appreciate you more than I can properly say.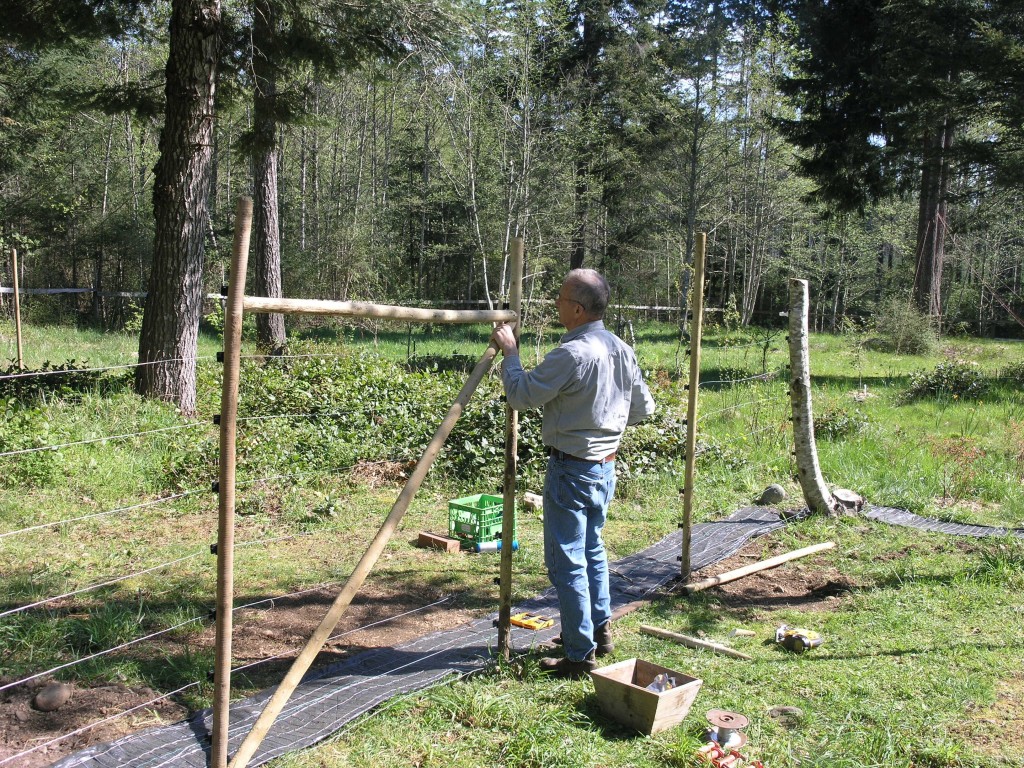 And believe me, no bear will be attempting a honey tasting any time soon.  This is better for bees and bears.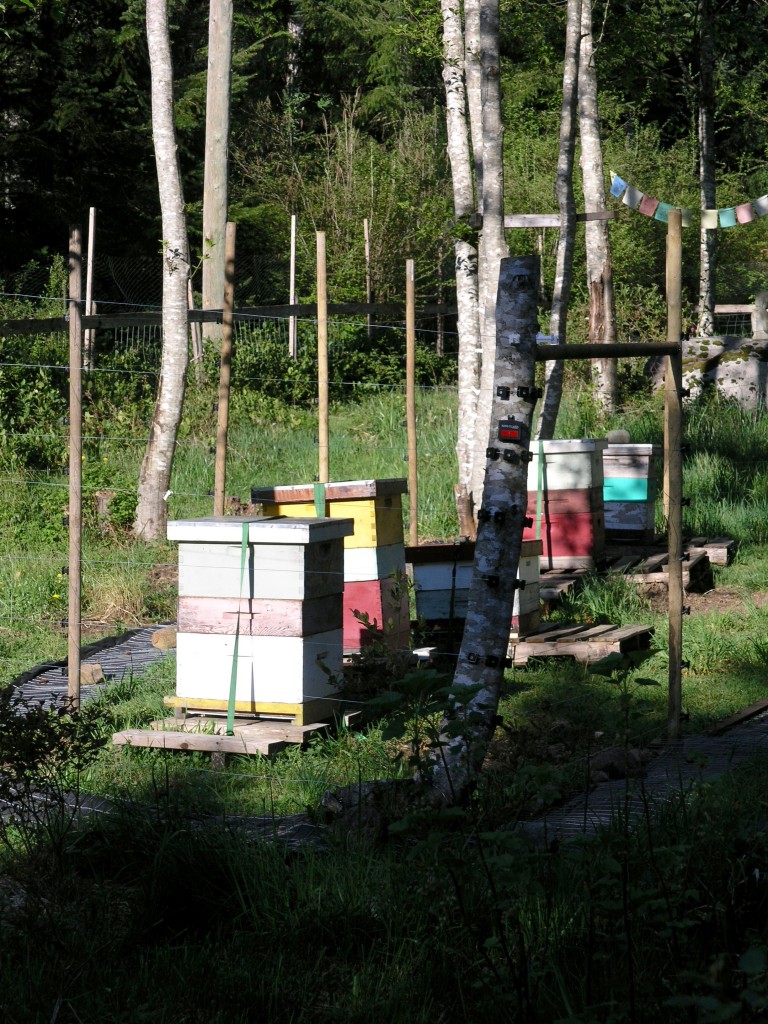 And now that the bees are home, safe within the arms of their new fence, they can get down to the business of dandelion season.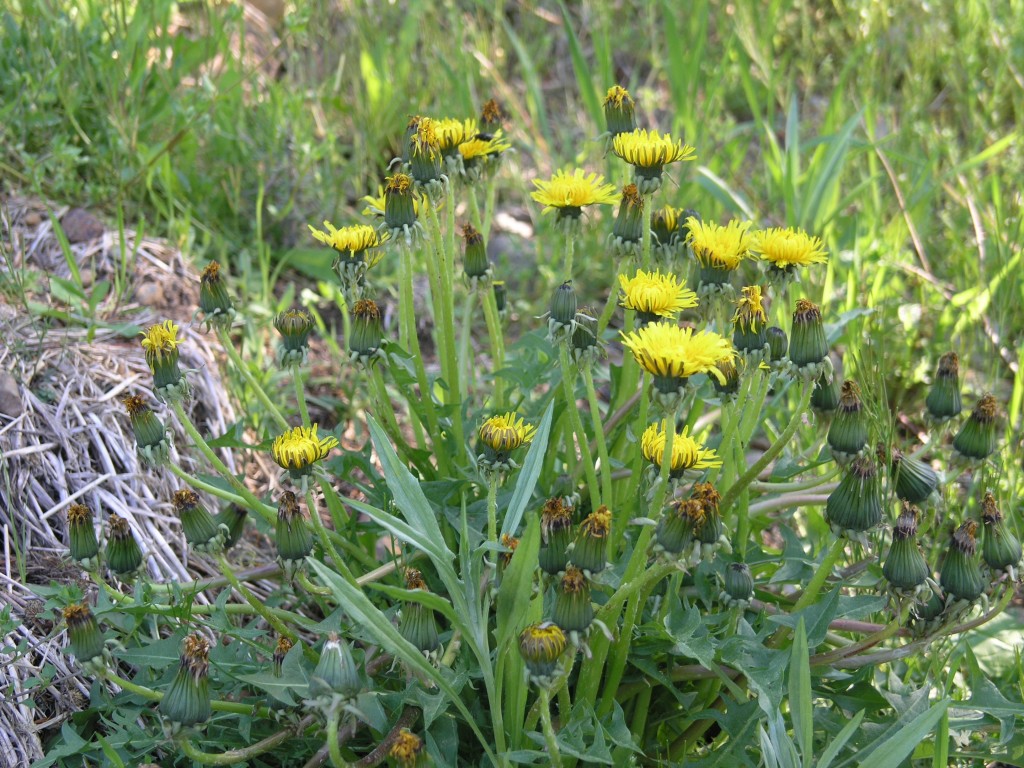 And whilst they have been visiting dandelions, Katie has been building an outhouse, because, if you haven't realized it by now, Katie can do almost anything.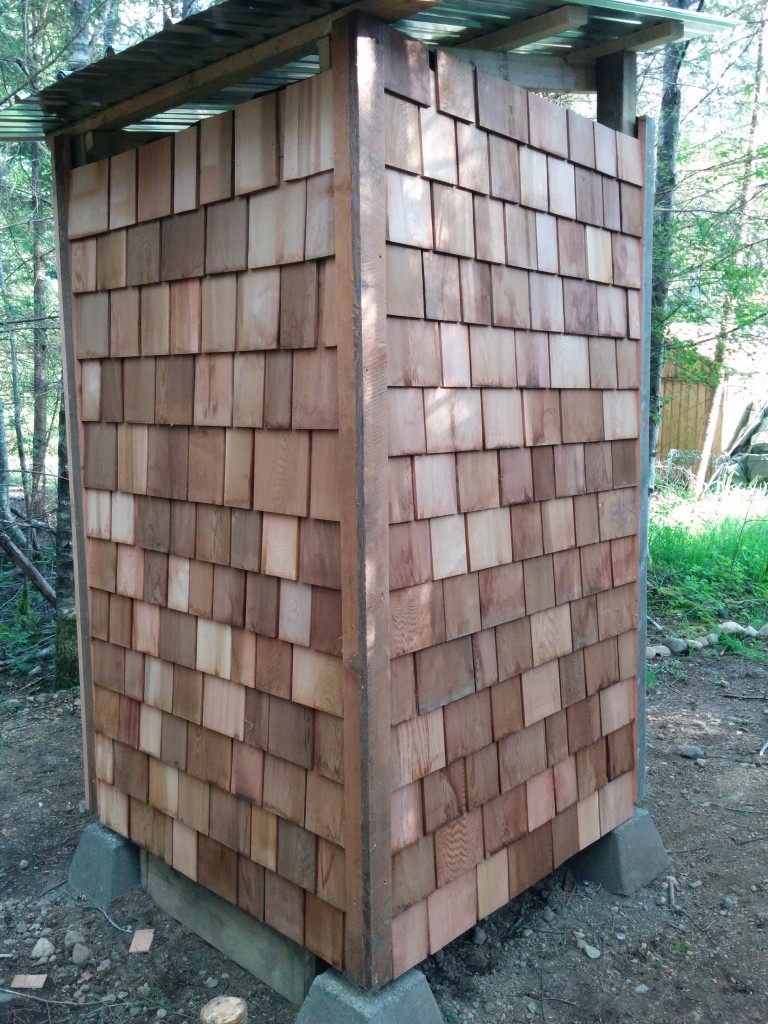 Otherwise, with the help of our dear Uncle Ken from down the Island, 8 large fir trees were fallen on Honey Grove a week ago. This had to be done for safety reasons and to let more light onto our beloved land (for there is a plan for solar power in the not so distant future, more about that later). Now, we have firewood for the winter, and the cycle of life continues.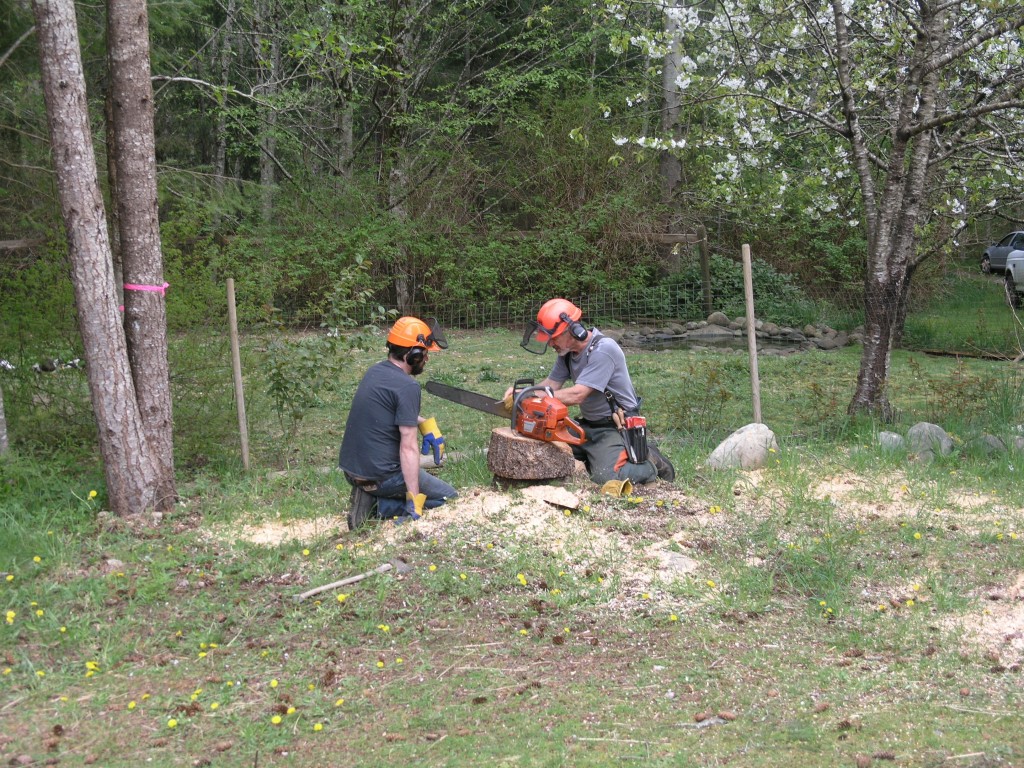 And Mark and Cohen got a little stronger too, eh eh.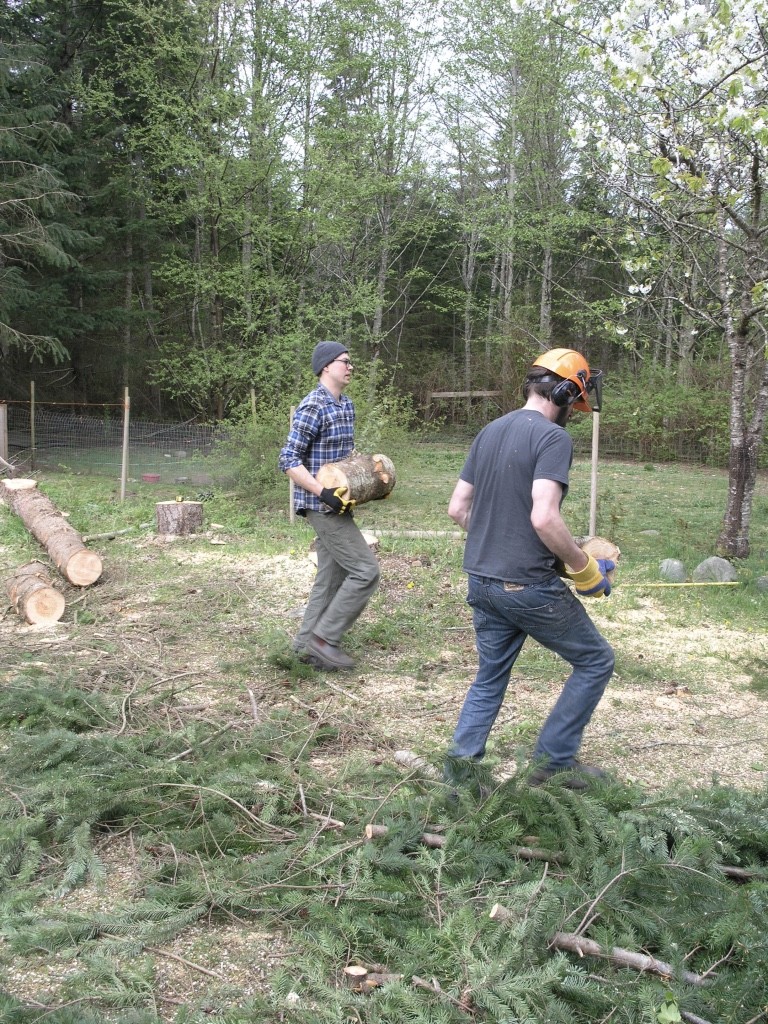 While the ducks cheered them on.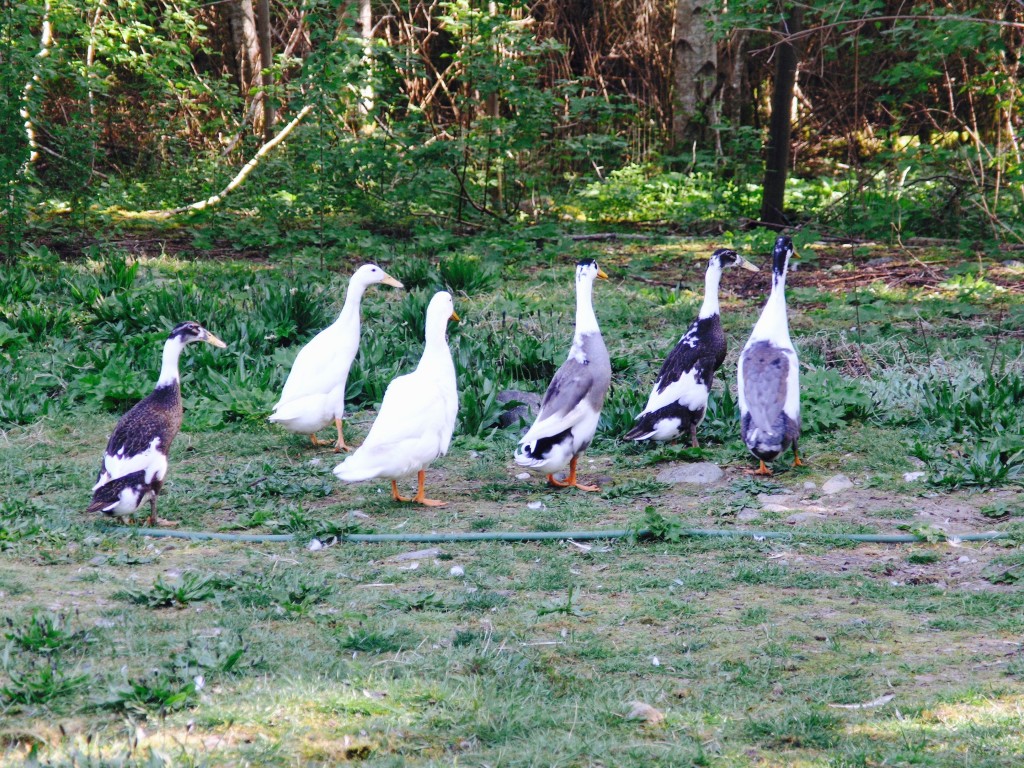 And Katie made another cake.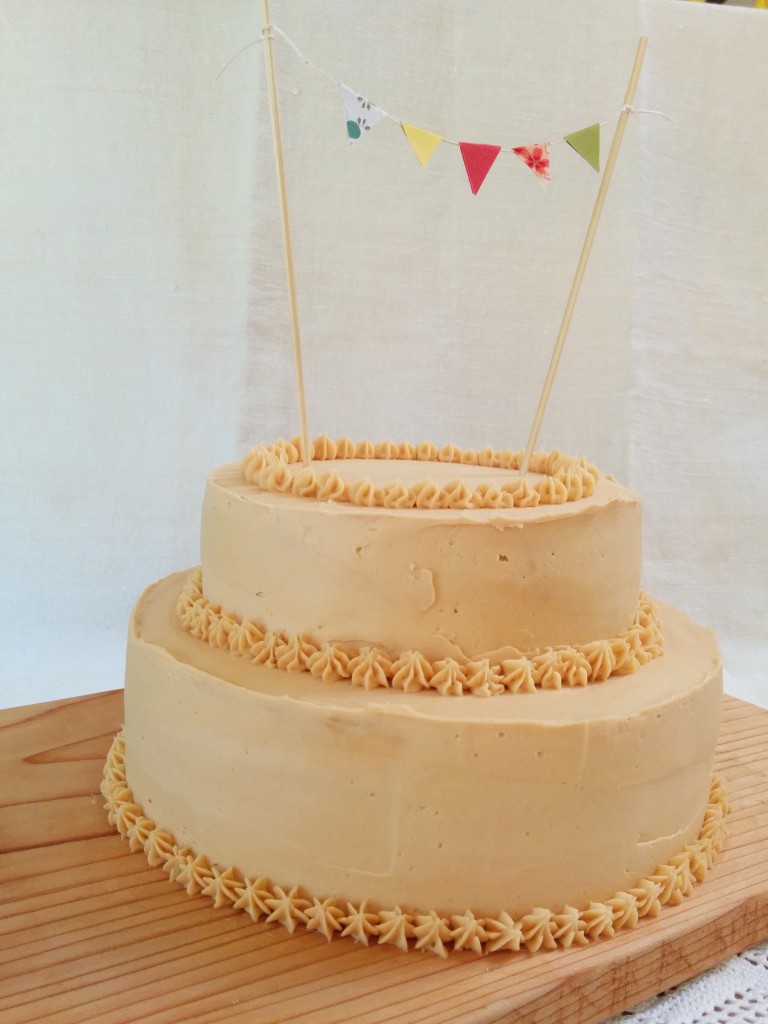 And the month of April invited more buds into bloom.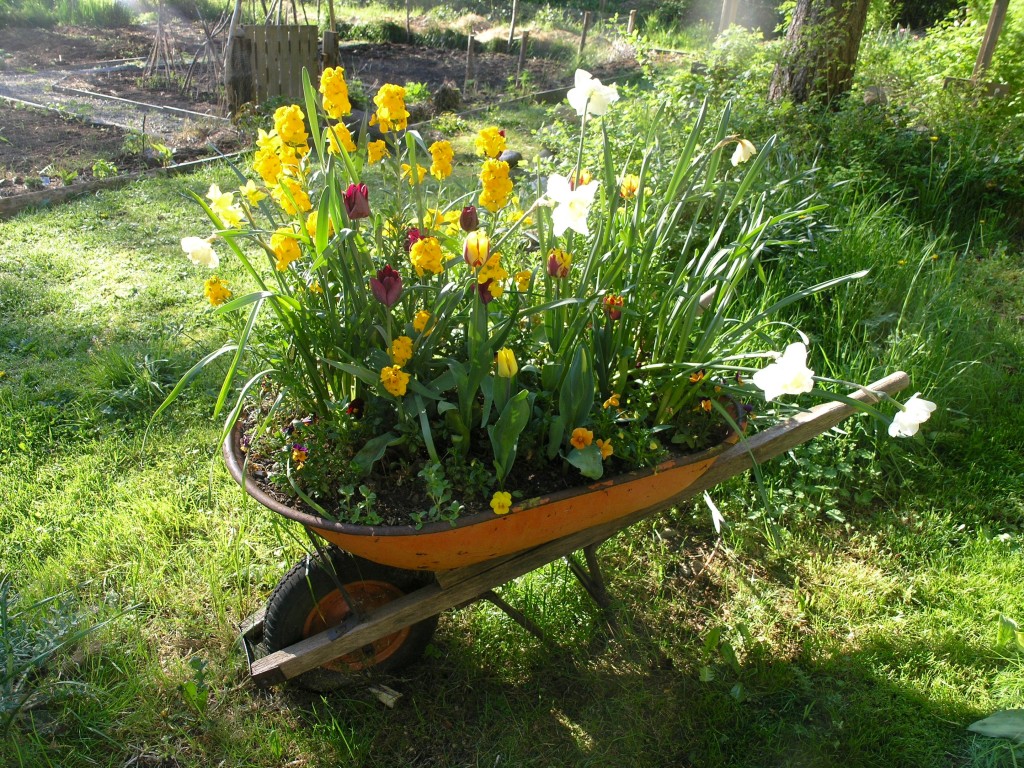 And we managed at least one picnic in the orchard, on bonfire day.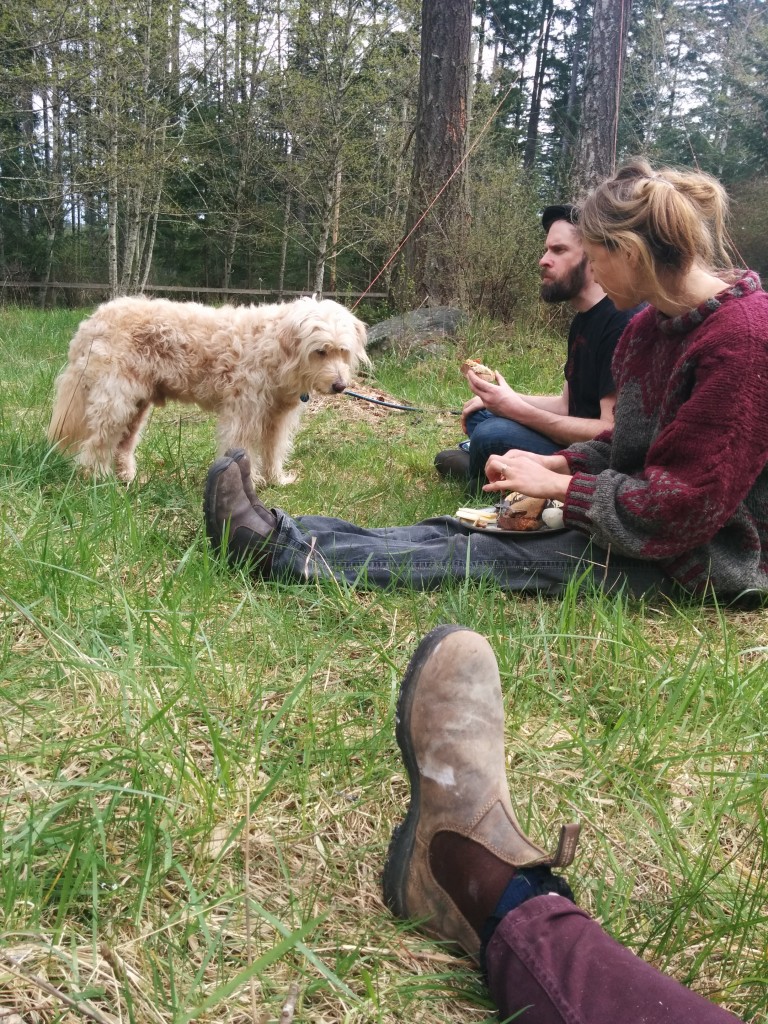 While the apple blossoms burst into flower overhead and gave us a good reason to stop, for at least 5 minutes.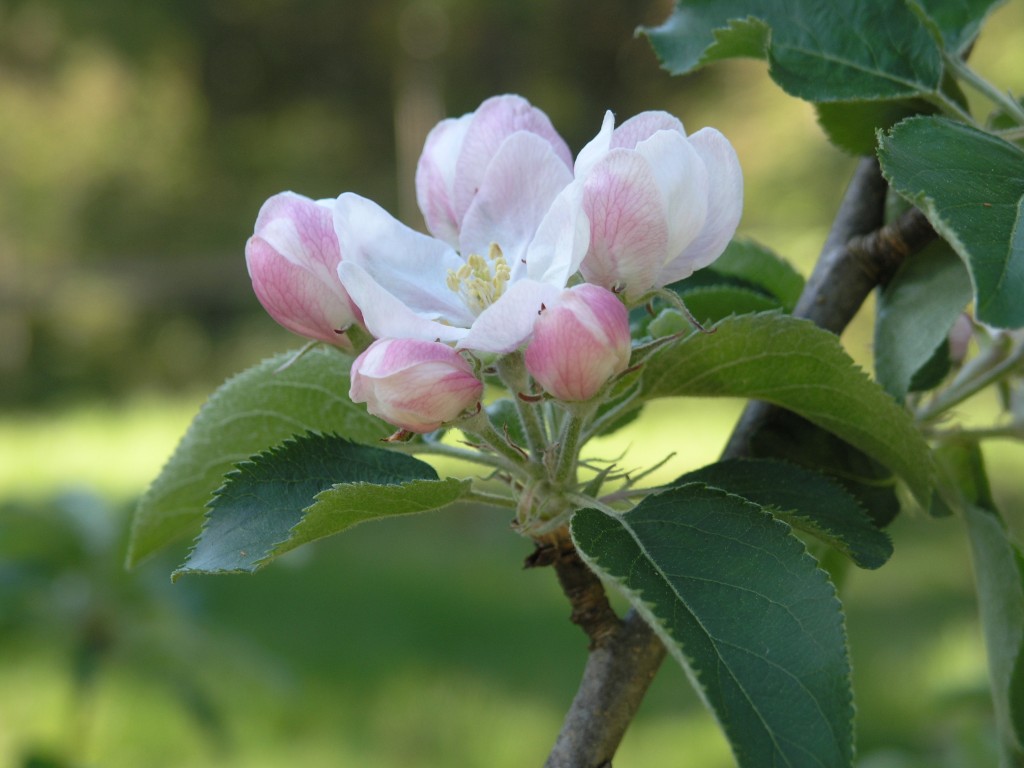 Blessings to you from another spring morning~ and may you find the time today to put your nose in at least one spring bloom. As for me, I must be off, for there is a fire to light in the oven and cup of tea to make before.
With great gratitude for your company,
Nao, Mark, Cohen, Katie and Gus