Once, when I was a little girl (about the age I was when this photograph was taken, sitting in front of my sister Rebecca, on our pony called Webber, our father holding his lead) I walked deep into the snowy woods, without coat or winter boots, because I thought I saw a tiger-lily blooming there.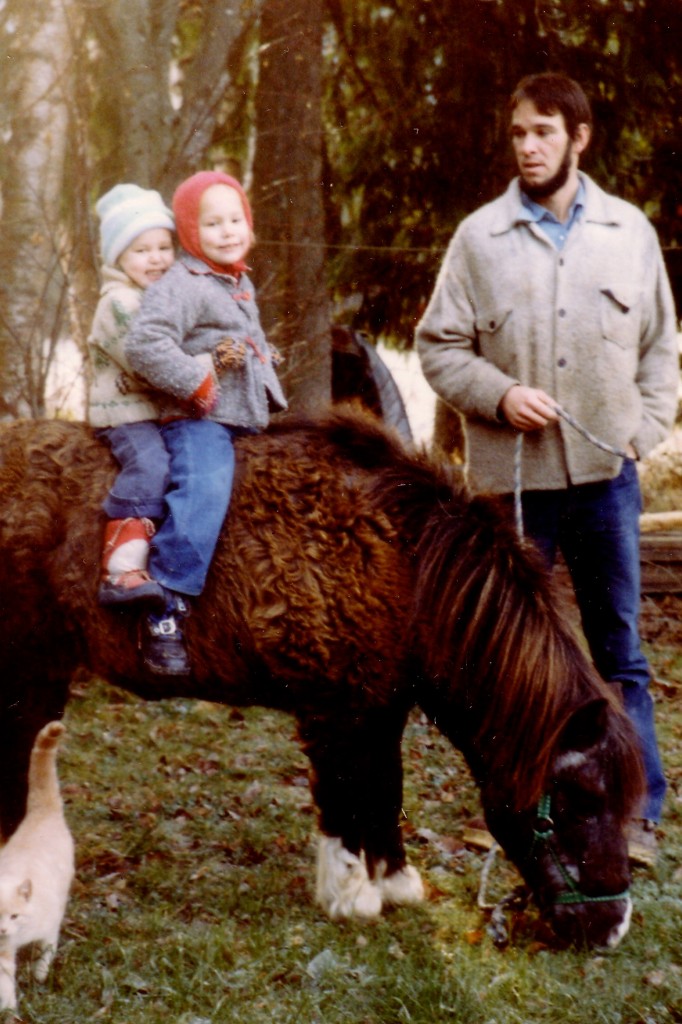 My poor mother and father were beside themselves with worry, a child gone wondering, near dusk, in plummeting temperatures, somewhere on 150 acres. They found me of course, unharmed and before dark, but without the imagined tiger-lily that lured me out. It was only an hour that I was gone, but it was long enough, long enough for the fear to set in.
That night, when I was back in the house by the fireside, there was no scolding, only the strong hold of a mother's arms and the soft rise and fall of her chest, her heart slowing with relief. And all I could think about, while she held me tight, was,"where on earth that tiger-lily could have gone?" You see, it occurs to me now, that I have always had a love of flowers, and a particular fascination with the ones that bloom on the edges of winter (imagined or otherwise). I am convinced you see, that these kinds of flowers might just belong to another world, and in the way that they border the seasons, they also stand between this place and another.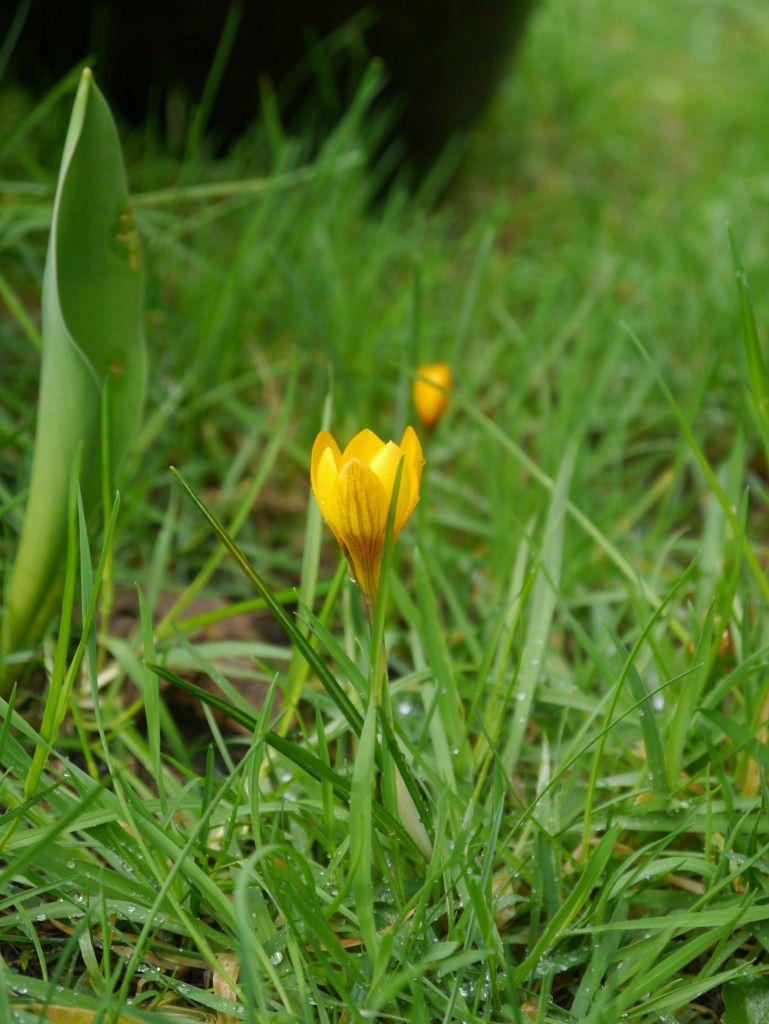 Perhaps this is why the newly opened crocus stops us in our tracks? Why it causes us to say aloud to somebody or nobody at all, "oh look, look how very beautiful!" As though uttering a word will somehow make them more real, that by saying something, anything, we can dissolve our disbelief. Well, I cannot say for sure, but I do know that the crocuses are showing themselves to us here at Honey Grove, and that all of us, are spellbound.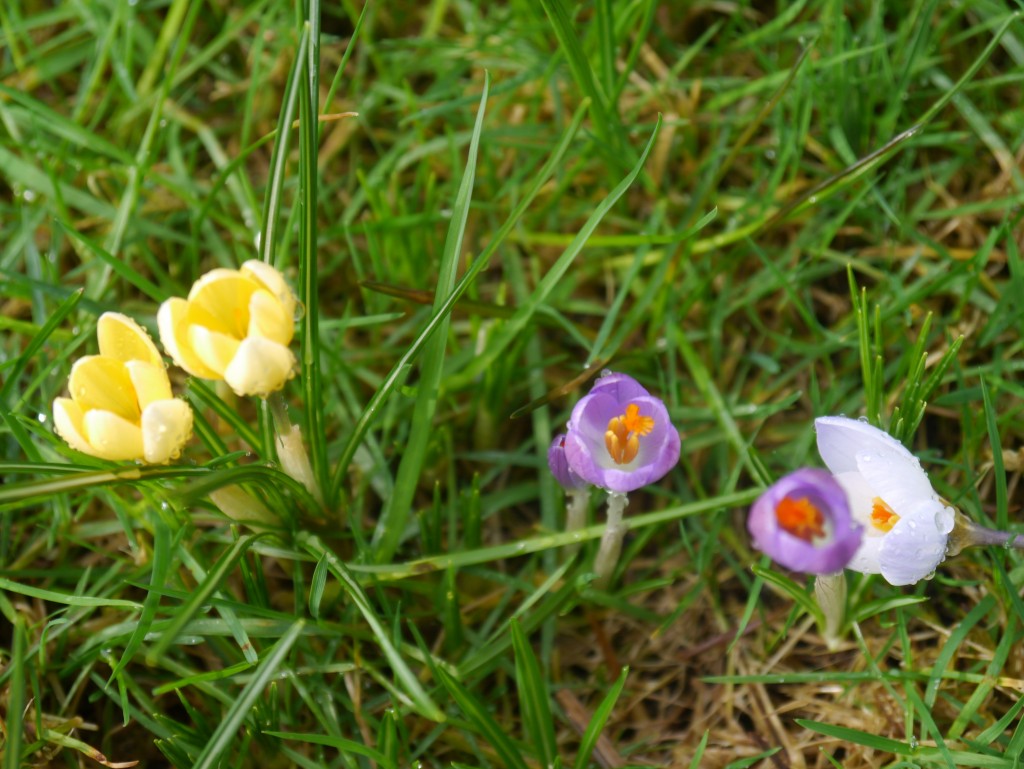 The bees included, for our dear bee friends have just woken up after a long winter slumber, and you know, they might even be more fond of the crocus than we are.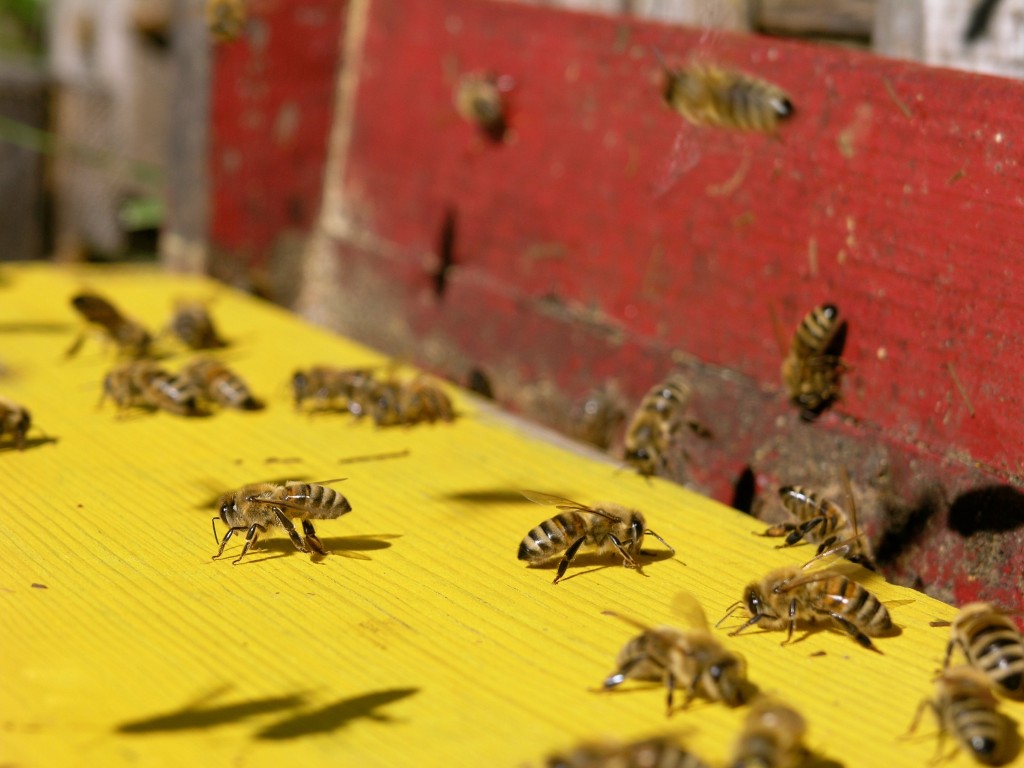 They are certainly more fond of them then Gus, who was found just yesterday, standing in a patch of pastel blooms with a long stick, completely unaware of the spring beauty below is furry legs, crunched beneath is thick-pawed-feet.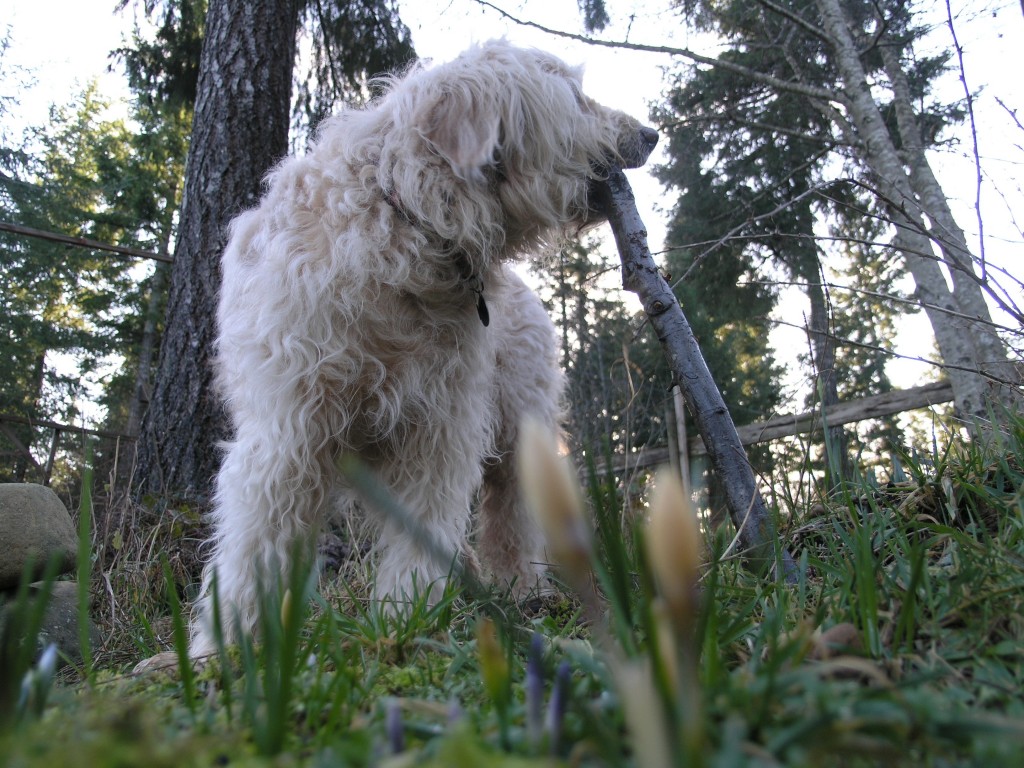 Although, a little later, we like to believe that even he lay down to admire them. Come to think of it, I thought I heard him whispering to them, about his secret of the universe.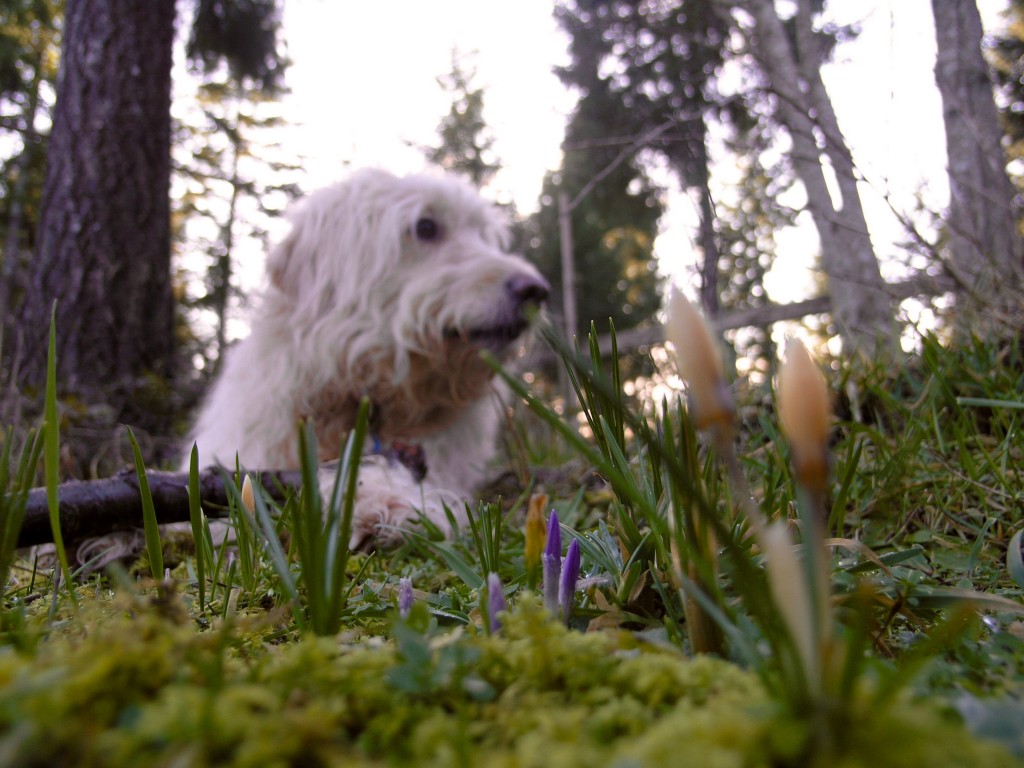 Of course we cannot sit around admiring crocuses all day, lovely as it sounds, for there is, as you well know by now, work to be done. Like scrubbing the poly-tunnel until it is glistening in the afternoon sun, ready for a new season of planting.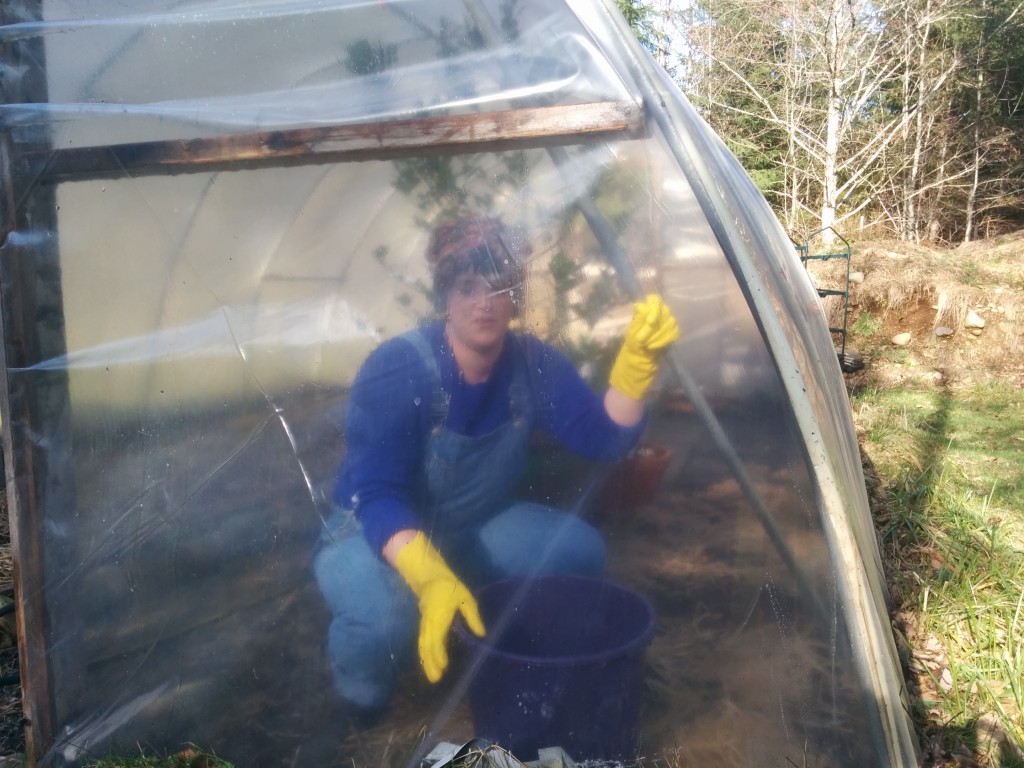 And look how Katie made it shine!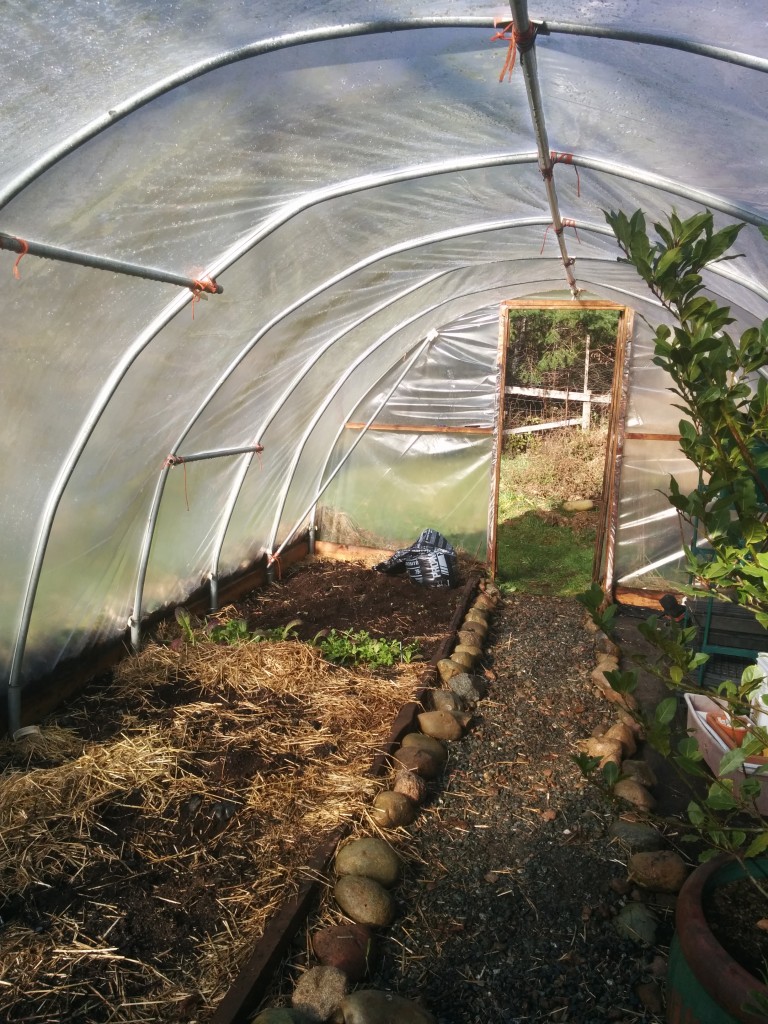 Katie cleans like she does all things, exceptionally well. Goodness me we are lucky to have her here at Honey Grove, and speaking of Katie, you must look upon at her latest pasta creation, Tortelli di zucca, or squash filled pasta. Doesn't it make you want to pull up a chair at her farm-table and share meal with this Irish lass, schooled in Italian cooking?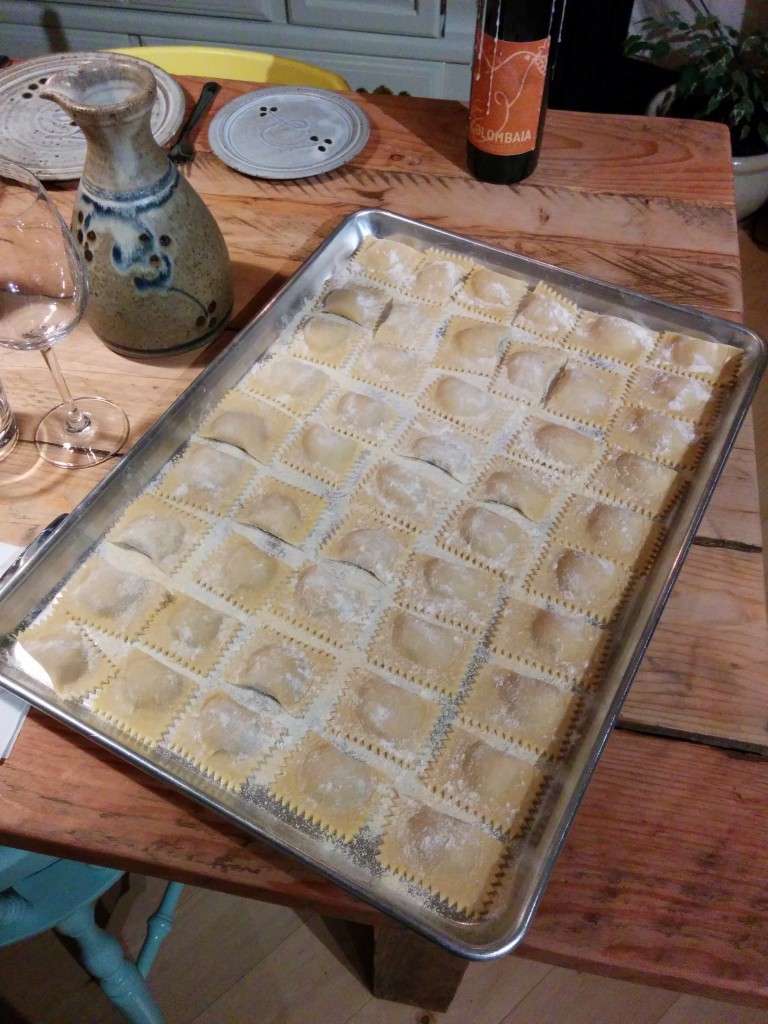 And while Katie is making pasta, Cohen is cracking into his 14 month old prosciutto.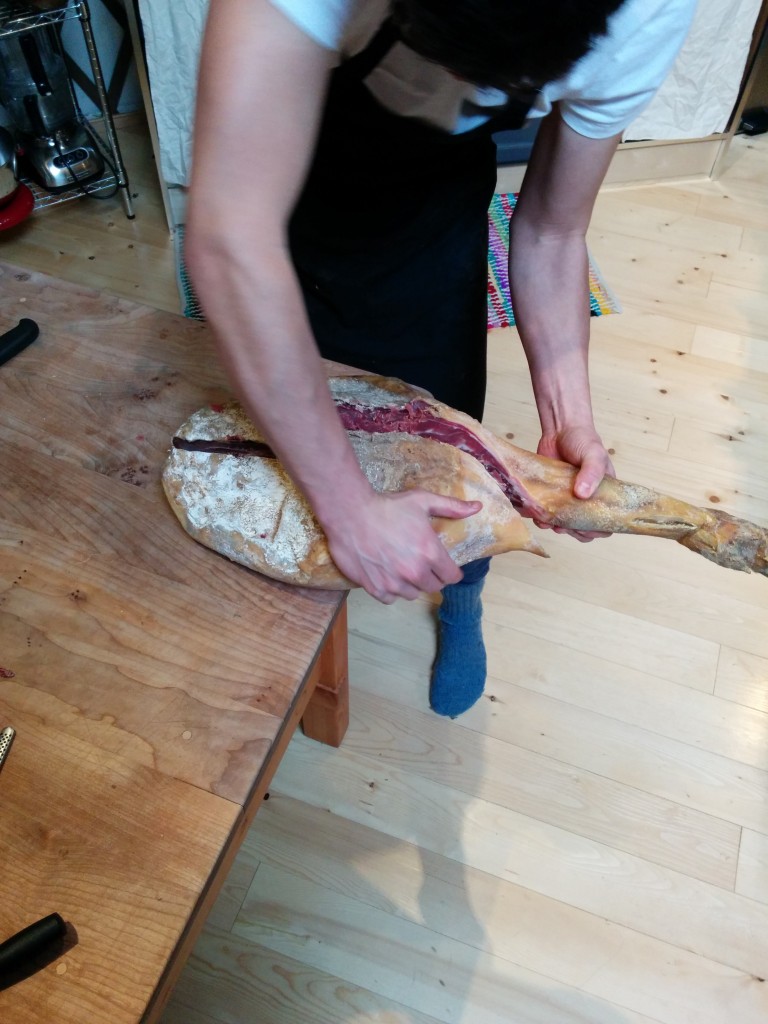 Which everybody here is raving about. According to the foodies, there is a "Bright pink interior with clean, white fat resulting in a luxurious mouth feel. The aromas are deep and nutty; part toffee, part mossy forest undergrowth. Perfect balance between salt and sweet on the palate." And while Cohen patiently waited over a year for his prosciutto to age, he made all kinds of other things, like incredible Tuscan style salame.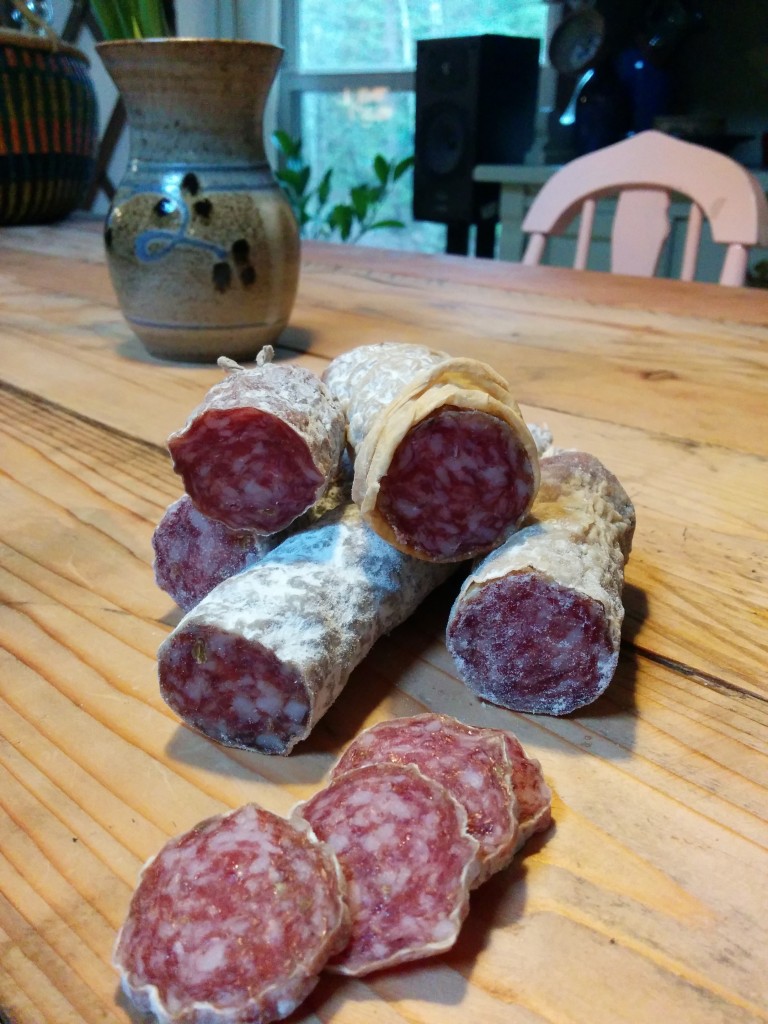 And Finocchiona, a type of salame made with wild Honey Grove fennel.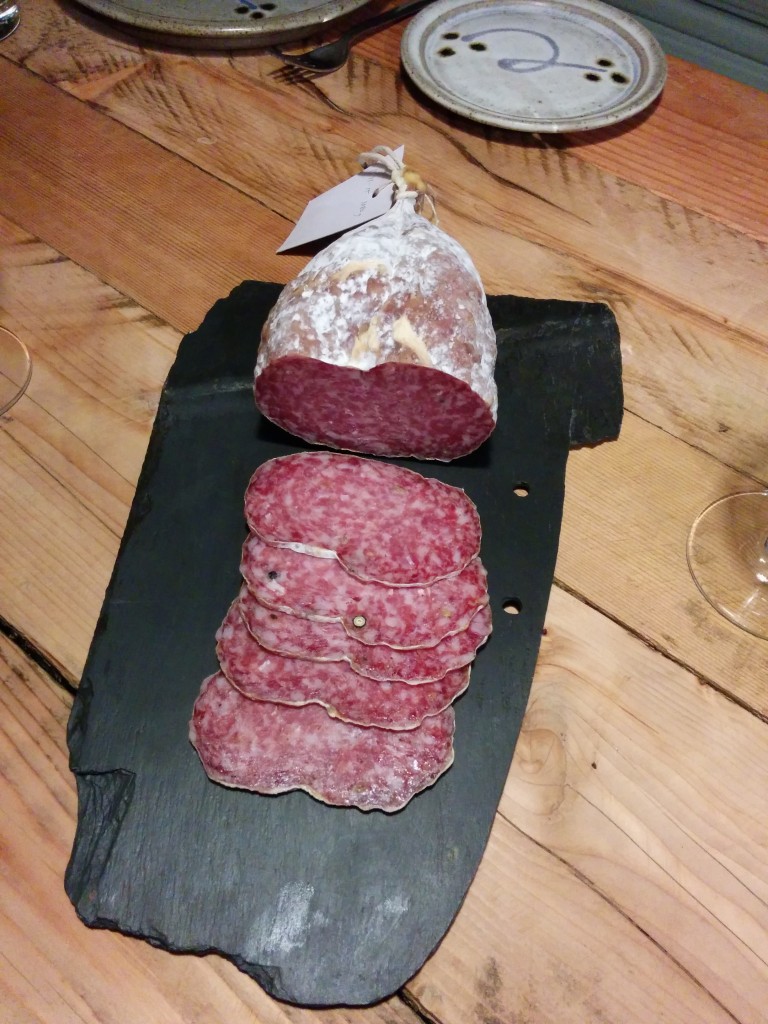 Yes, Cohen has been busy stocking the larder and turning Honey Grove into his very own Tuscany, and while he has been doing that, Mark has been baking his famous bread, which Katie and I are still selling, every Saturday morning, at the Comox Valley Farmers market. Do come find us if you are in the area.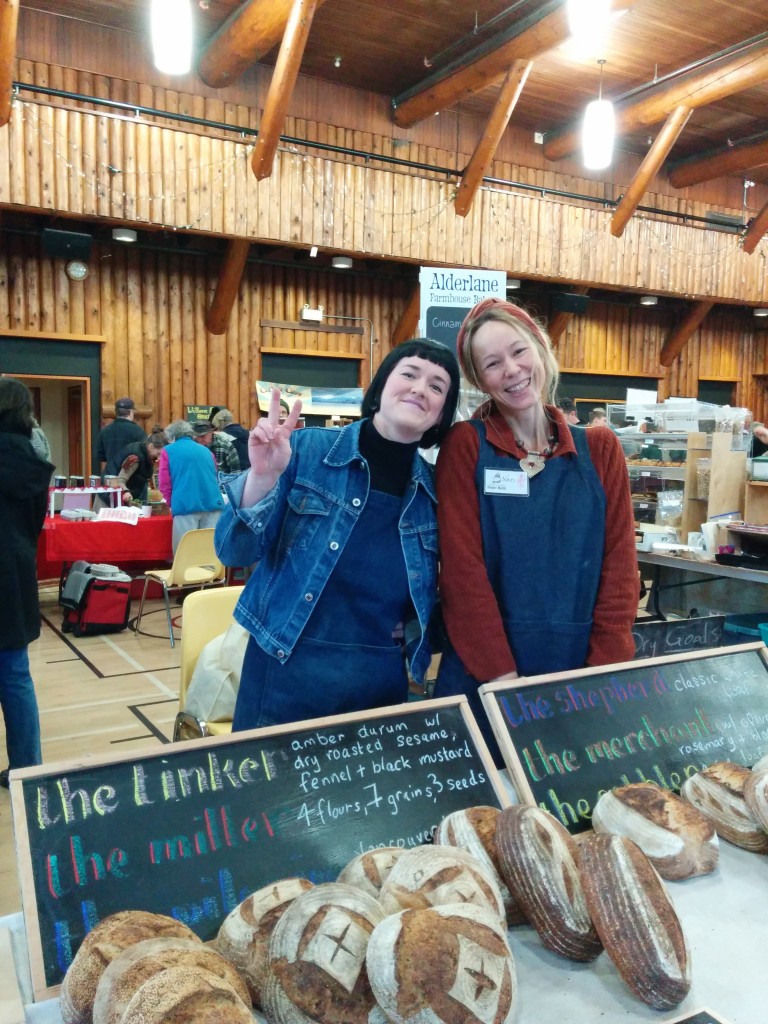 And sometimes when Mark is not baking, and Cohen is not curing meats, and Katie is not making pasta, they all join the bees and I in the lower-field, where there is such a lot of work to be done. Like pruning roses and fruit trees.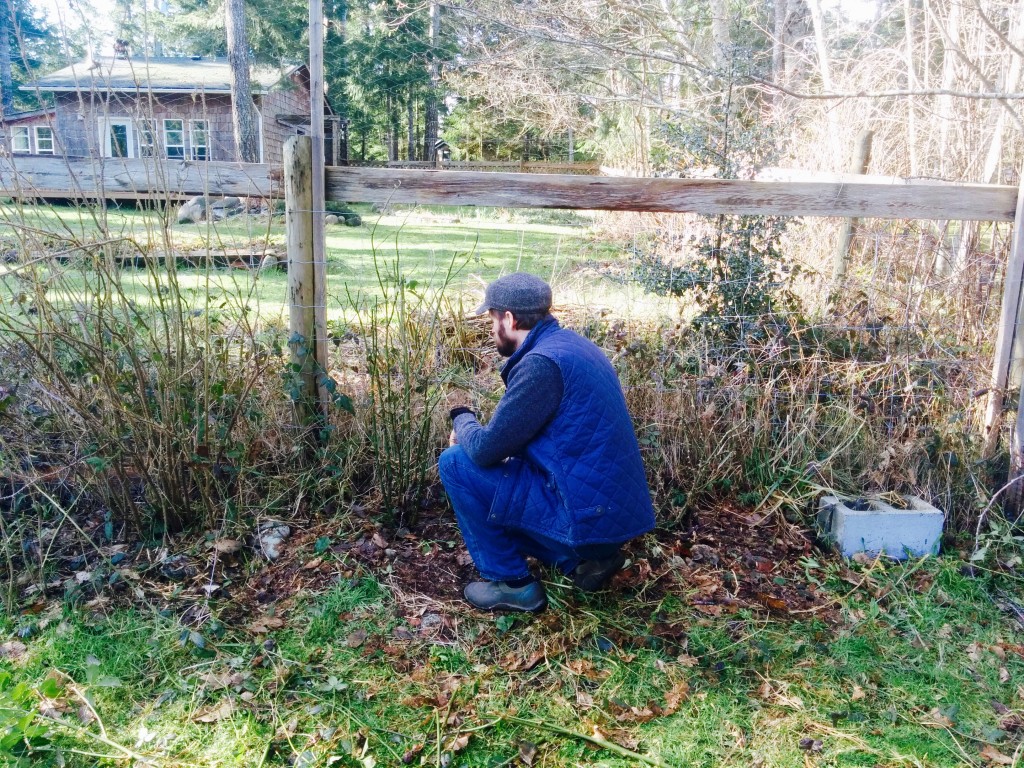 And moving 4 yards of aged steer manure, into the veg plot.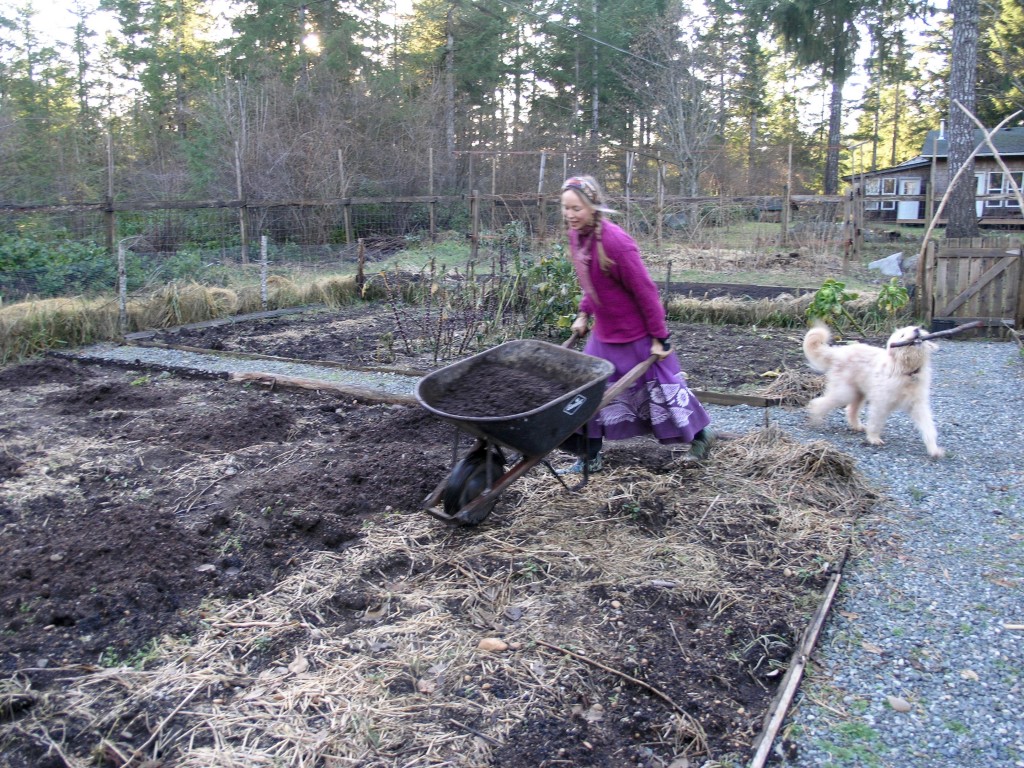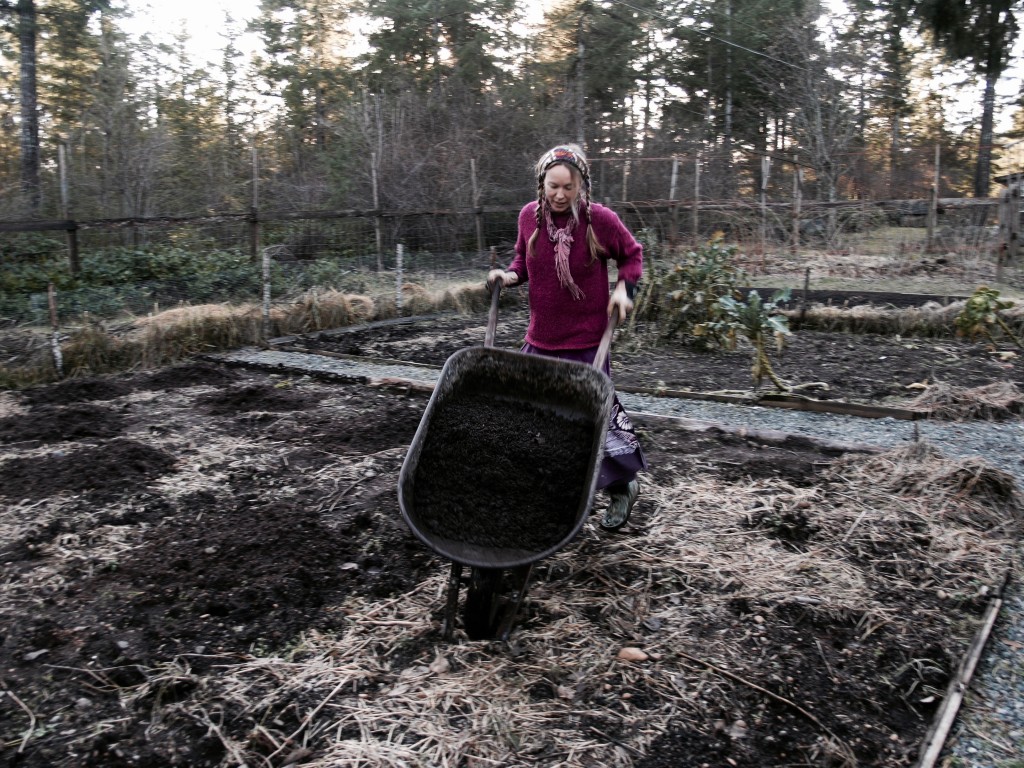 And onto the base of the orchard trees growing down in the field, below the garden, at the edge of the property.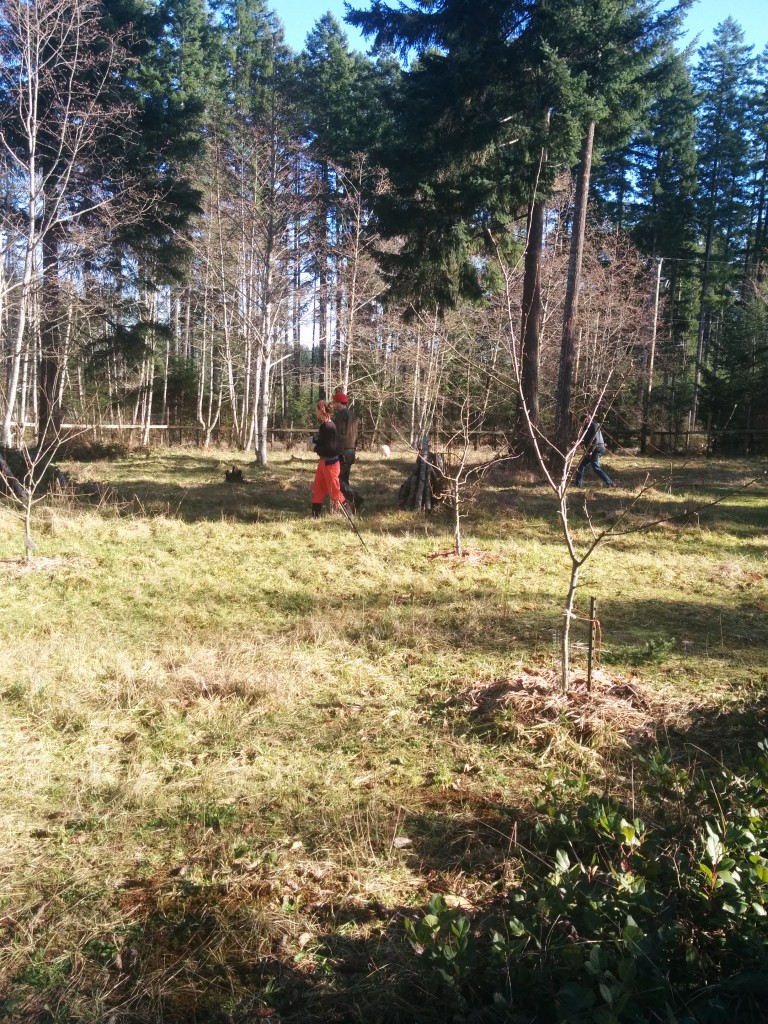 And speaking of fruit trees, there are more to plant!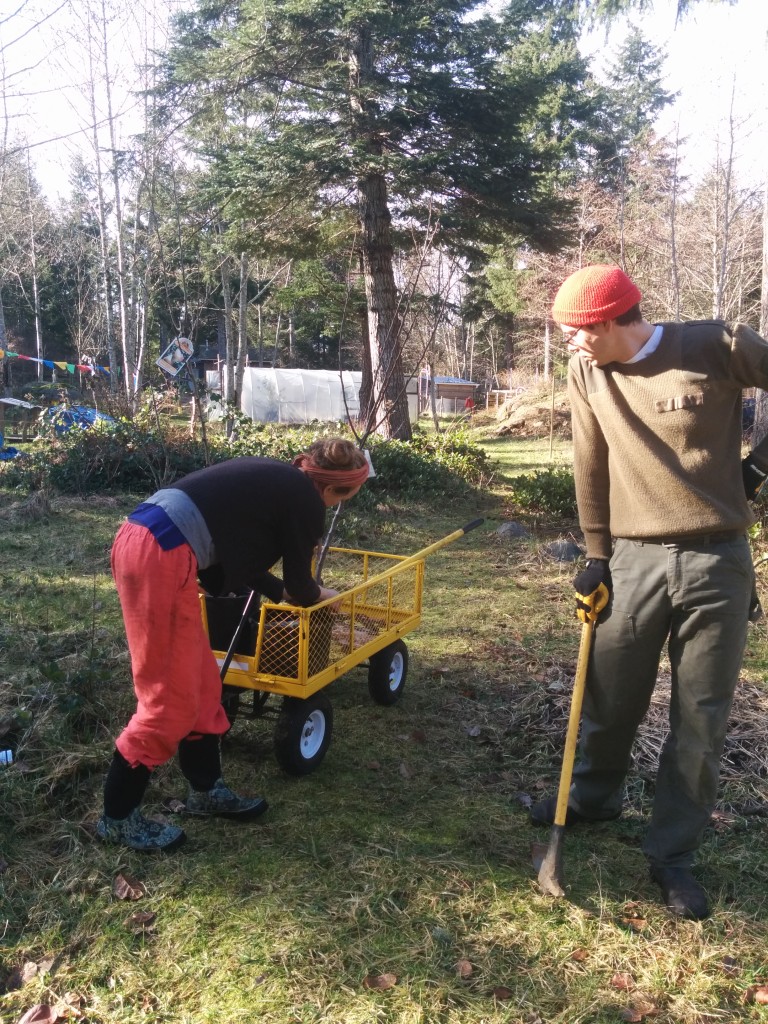 And so plant them we do (or in this case Cohen does!)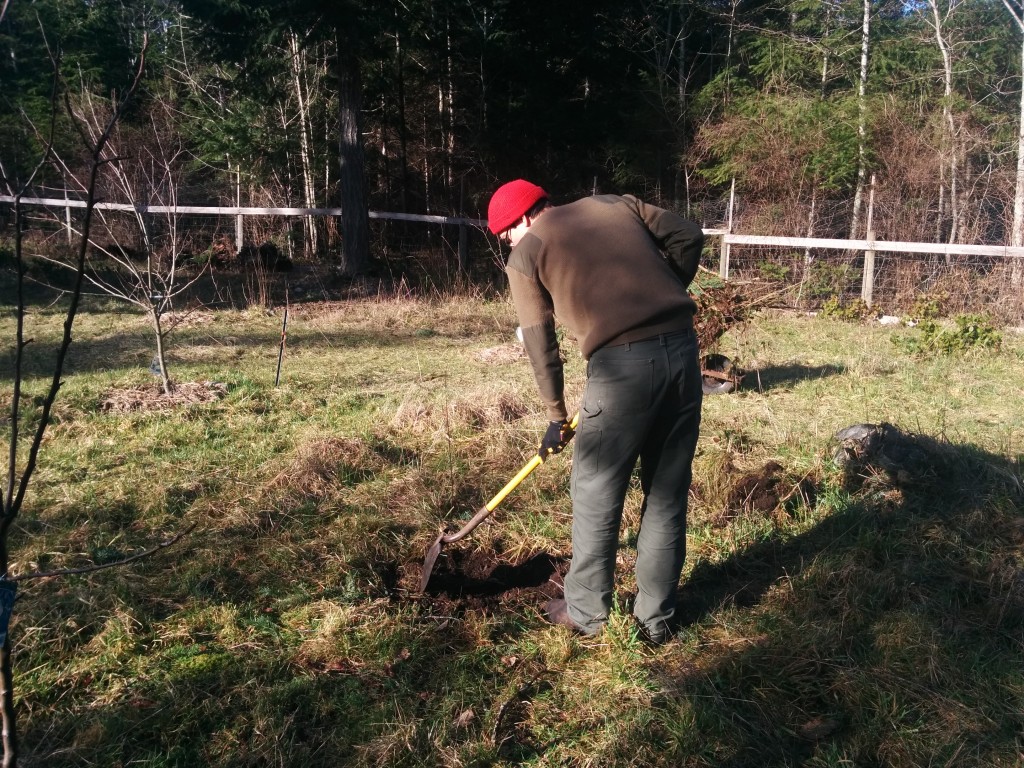 While, I stack brambles on the burn-pile, and everything gets done, under the Honey Grove Sun.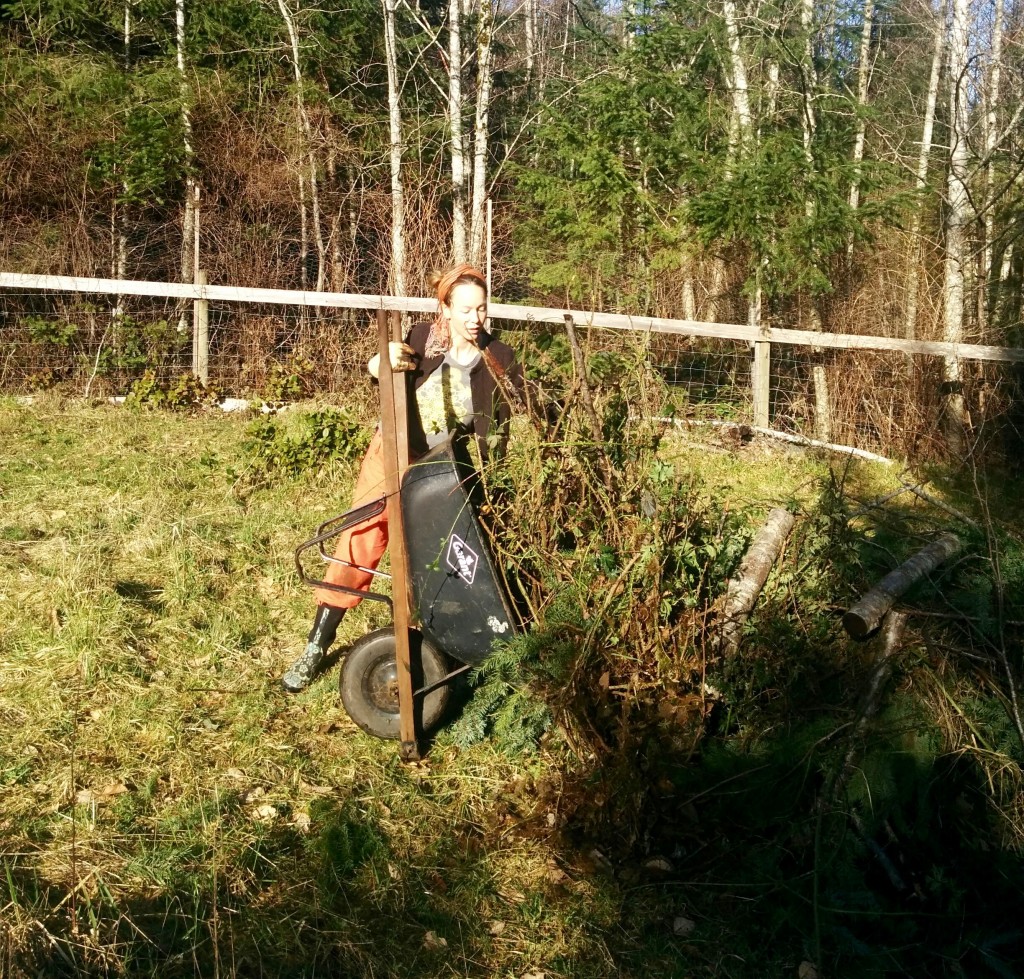 Now, if you will please excuse me, I must be off, for the sun is shining upon us again today, and there are a good many things that need doing. I will however pause for just a moment, at the threshold of this exquisite new day, to give thanks, for many blessings of this good life, and especially for your company here, we do appreciate it so.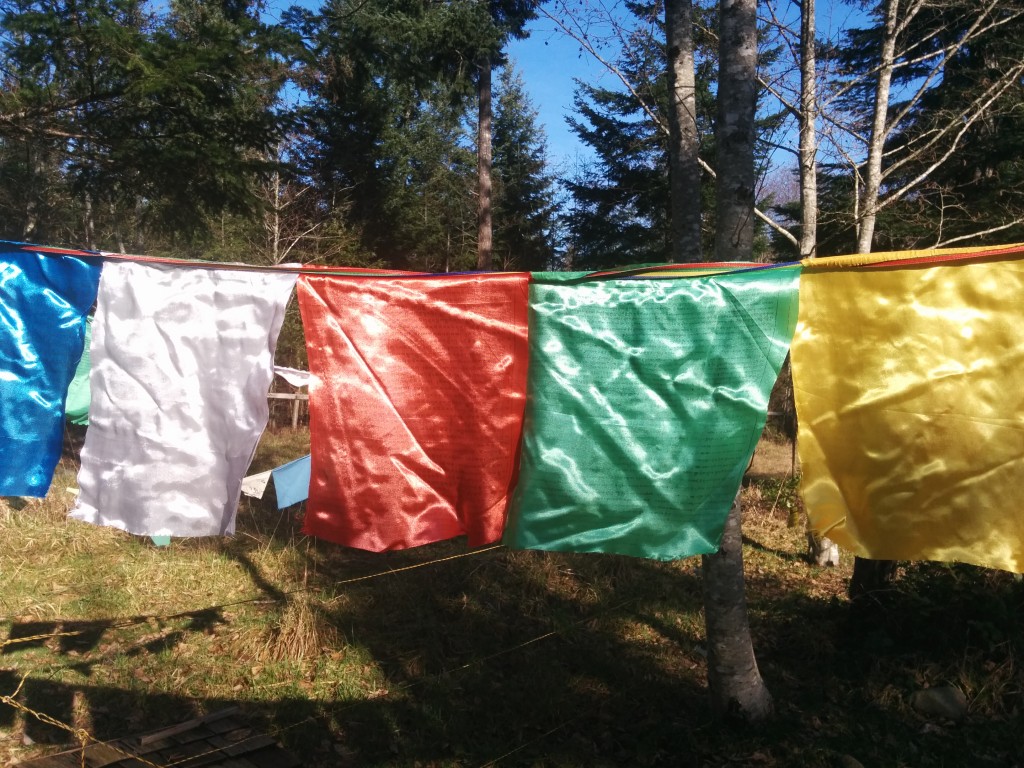 Thank You for being out there, and for cheering us on the way you do. May this find you in the midst of another beautiful day, doing something you love. Your support means more than we can properly say.
Bright Blessings,
Nao, Mark, Gus, Cohen, Katie and All at Honey Grove.