Sometimes, I wonder, am I grateful, often enough?

At the end of a long day, after countless tasks, before I close my eyes for sleep, I have honestly to ask myself, did I make space for gratitude to enter into the tasks of this day? Did I notice, as I hand-watered the pear tree at twilight, the way in which the late summer grass was reflecting the sky. Threads of sunlight woven into meadow grass. Did I say aloud or to myself "my goodness, this is beautiful."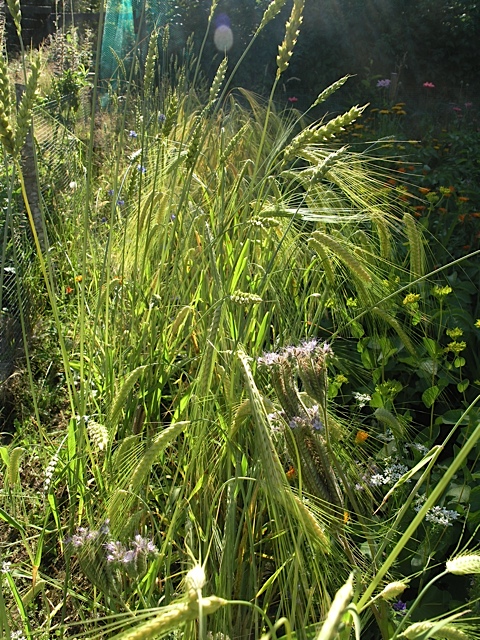 There is you see, for me at least, something about gratitude that has to do with awareness. Gratitude is the recognition of beauty, of goodness, of awe, of grace and I am not sure that I am grateful without reflection, that is to say, without taking the time to recognize the blessedness of this human experience. In other words, if I am so busy pushing my wheelbarrow from here to there and stacking firewood and cutting back old raspberry canes and collecting eggs, am I noticing the unsayable beauty of this world, and am I letting it in? Am I pausing enough times in each day (for the three-seconds that it takes) to notice what an honour it is, to be alive.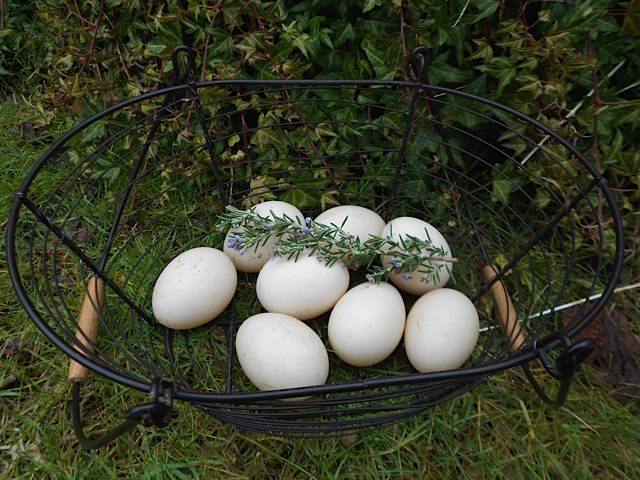 Sometimes, I think our culture's conception of gratitude is an automatic response that comes after one gets what one wants. People say "you must be grateful for all that you have." What does this mean? The words must and grateful should not even be put together in the same sentence. Gratitude has nothing to do with "having anything." I am not sure we could hold on to it even if we wanted to. Gratitude, is like happiness, it passes through moments, a free agent in the great mystery, uncontainable, like the wind. Gratitude is not something to muster, or conjure, it is the natural result of what arises when we pay attention, when we pause for long enough to acknowledge the profound privilege that is, to be living on planet earth, having a human experience. I think our best hope then (if we want to know gratitude) is to stop for long enough to notice it passing by, to smile and nod and feel the great warmth that pours through when it swoops over. Gratitude after all, needs nothing more than a point of entry, a way into our human hearts, and somehow I believe that this is our task: to be the point of entry for gratitude to come into the world, and in this way, be known.

Maybe gratitude comes easier in the autumn months, when there is more time to reflect, after the harvest is in.  And if this be the case, then Honey Grove these days, is a flood gate of gratitude….for bees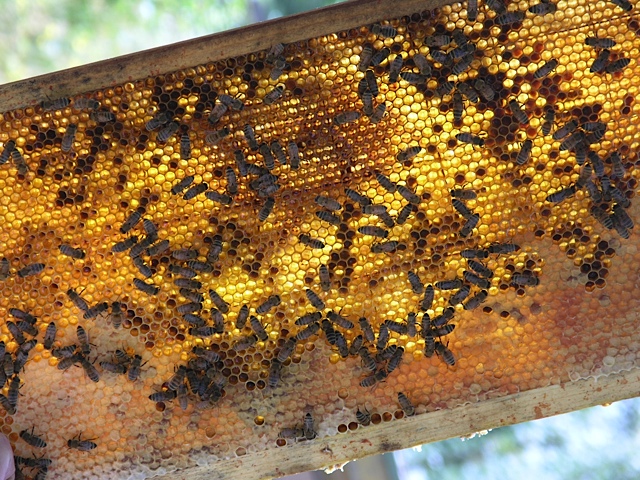 and the medicine they make.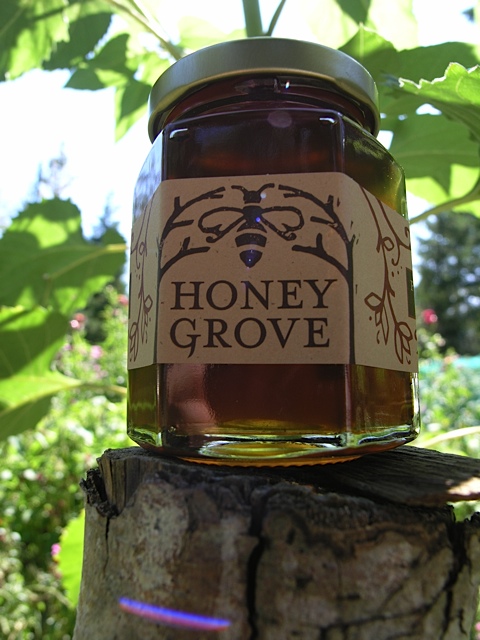 And when my dear friend (and fellow beekeeper) Nikiah Seeds came to visit, we could not contain our love for the bees. And so, with the help of her sweet daughter Zahra, we built a flower mandala in the bee yard, and oh what a time we had!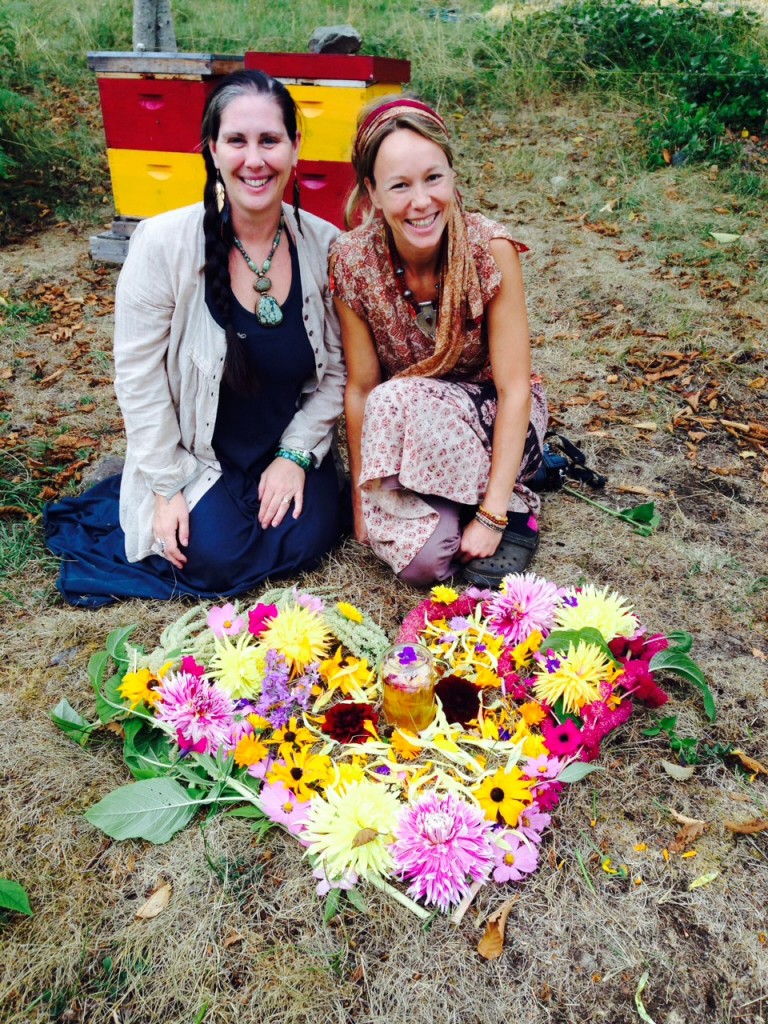 And as the day length shortens and the nights get colder, we are enjoying the fruits of our labours and we are giving thanks, in the way that I believe farmers always have done, with heads bowed and hands folded, in reverence. There are delicious meals being eaten next to the wood-fire oven. And when the oven is not full of bread or pizza….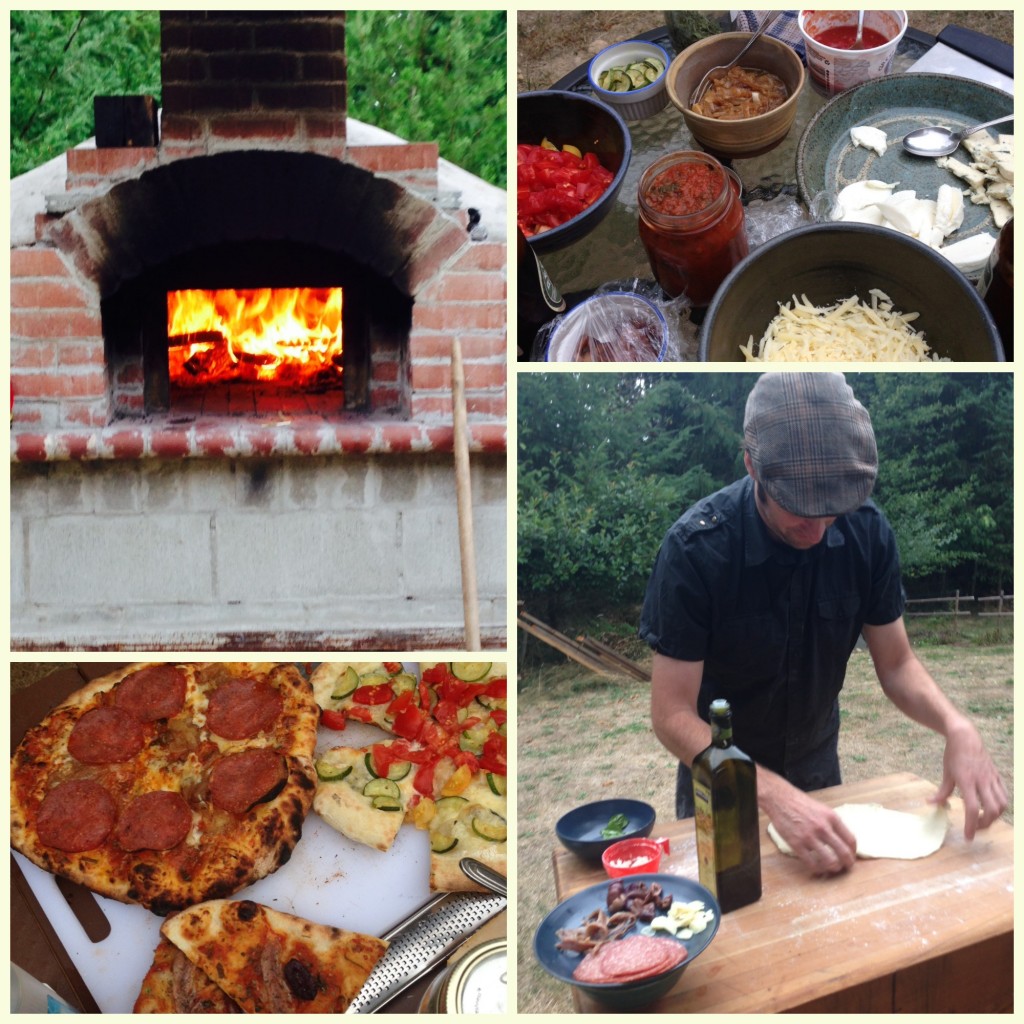 it bakes granola and roasts local free-range chickens. YUM.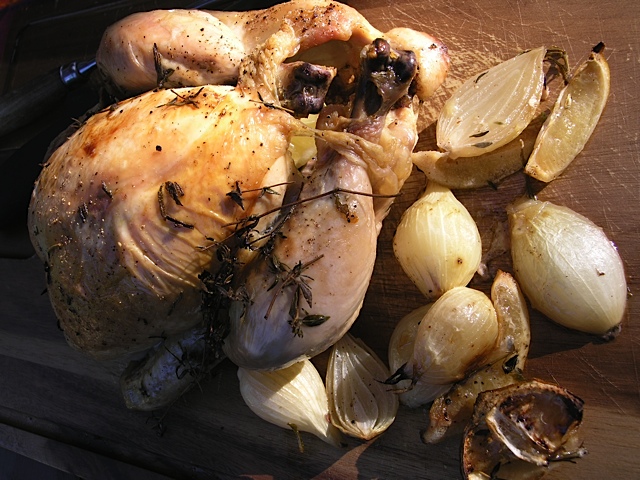 Yes, there is at long last a pause here on Honey Grove. As summer packs her bags and goes south for the winter, autumn is arriving in all her golden glory, and for this moment at least, we find ourselves in the pause between seasons, which has allowed us to stop for long enough, to allow gratitude to enter.  Welcome Gratitude.

Harvest Blessings from Honey Grove,
Nao, Mark, Gus and All at Honey Grove~
PS- The beautiful photo collages you see here are the creations of my dear friend Nikah Seeds, from her visit a few weeks ago.  Thank you Nikiah!
PPS- Gus wanted me to mention that gratitude is nowhere near as complicated as I have made it sound. He says it is just about feeling Love, and that Love is Everywhere. ( I think he is on to something).