I don't know about you, but I believe there is something magical about this time of year, standing on the threshold between winter and spring, betwixt and between the seasons.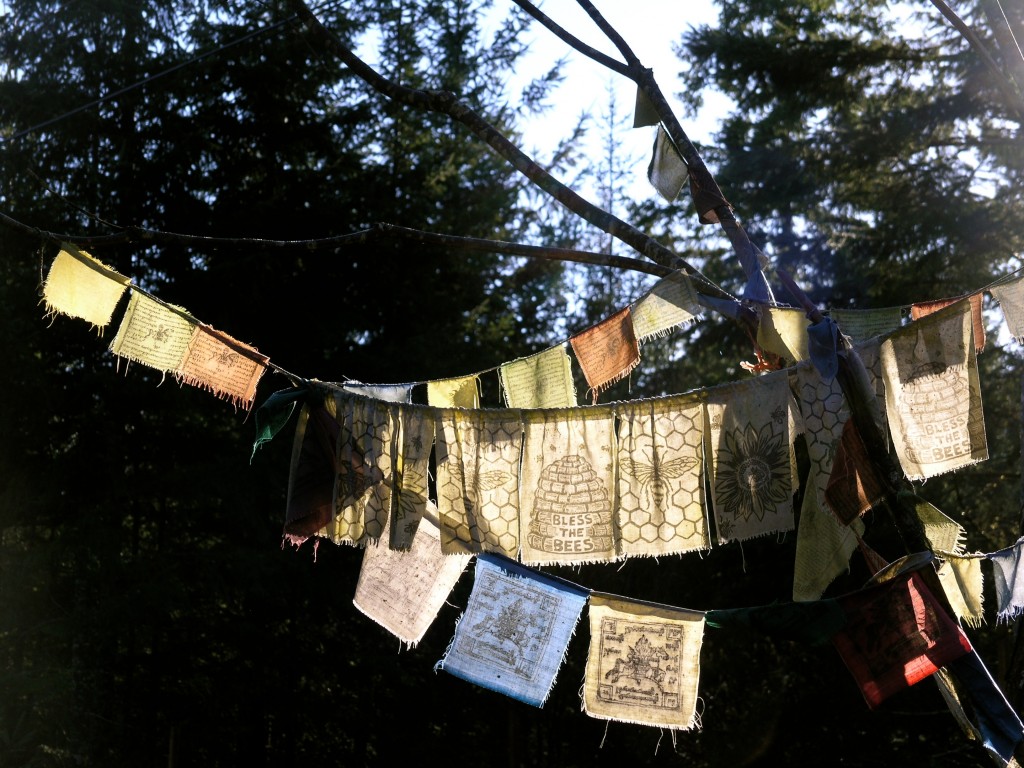 And as everyone knows, it is precisely betwixt and between when all of the most magical things happen. The little people appear on the path between day and night, the wild witch appears at the cross-road between forest and village, the ancestors knock upon the door at the hour between dark and light. There is a kind of stirring that happens on the edge of perception, in the places that are neither here nor there, where a certain quality of other-worldly light illumines the edges of the unseen world.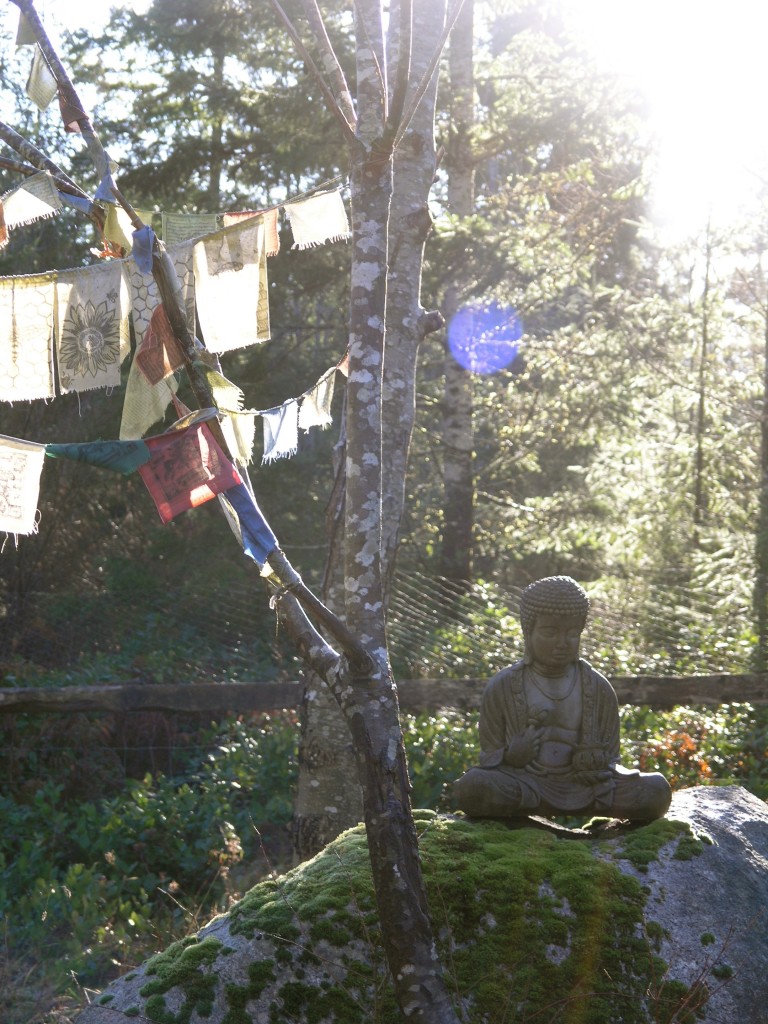 Here at Honey Grove, as we stand between winter and spring, there is a sense that things are changing and that the wheel is again turning. There is the promise of something unsayable, a feeling that is more tangible than the invisible world from which it comes. There is a sense of movement, movement that brings with it a kind of  magical unfoldment. And so, while we stand at the enchanted threshold between winter and spring, something within us is beginning to stir too. And whenever this stirring happens for me, I have to do something about it, for it is not the sort of thing that I can politely sit still for, no it is definitely not that. Sometimes, it means I have to dig in the garden, that I have to move 3 yards of steer manure in one day.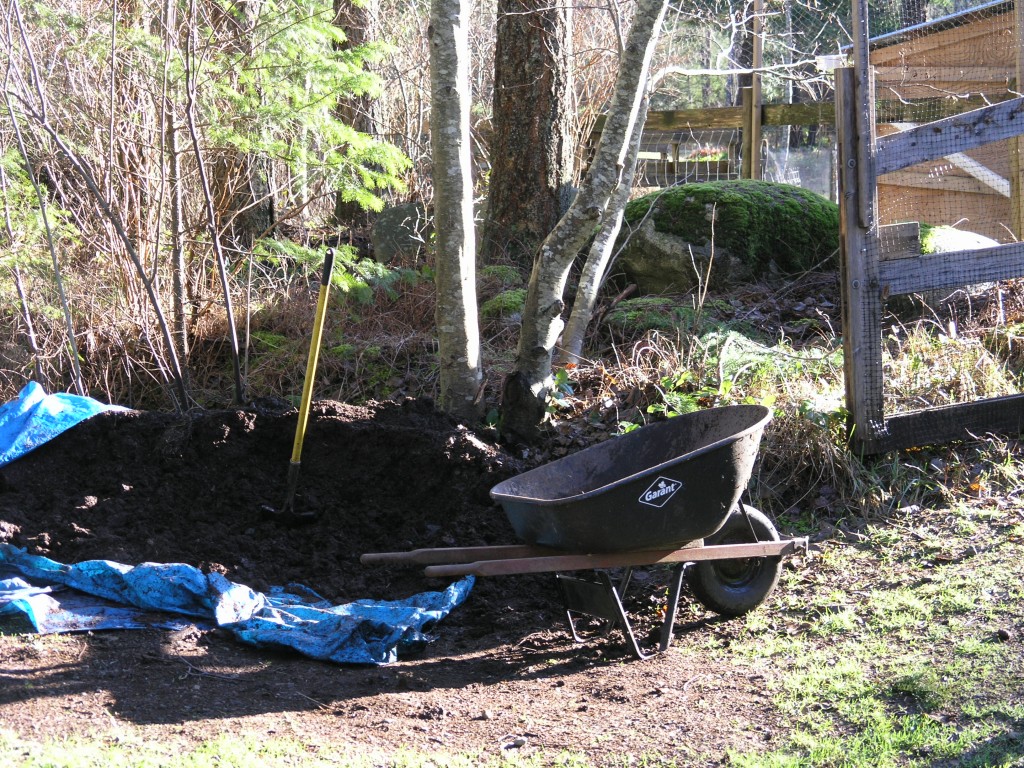 And sometimes it means I have to dance and sing,  but most recently it meant I had to paint! (Now, before I go any further, I must tell you that I am not a painter, or a dancer or a singer. I am rather a passionate human being who cannot help but do these things when the mood takes her). And this particular mood, insisted that I paint my beehives, with hearts and stars and sparkling words, with the glee and the passion and the unskillful hand of a 5 year old, and what fun! What fun! What fun!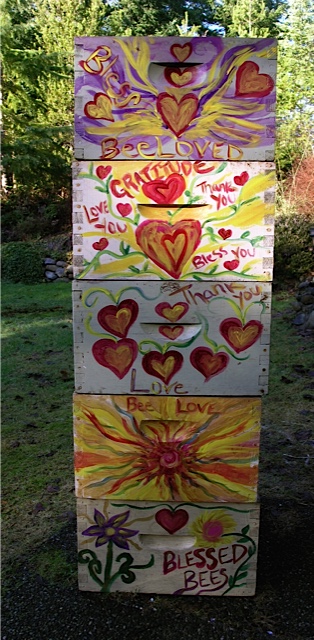 So whilst the rains poured down, and the invisible wheel turned, I stayed by the warm fire, and sipped endless cups of tea and painted beehives.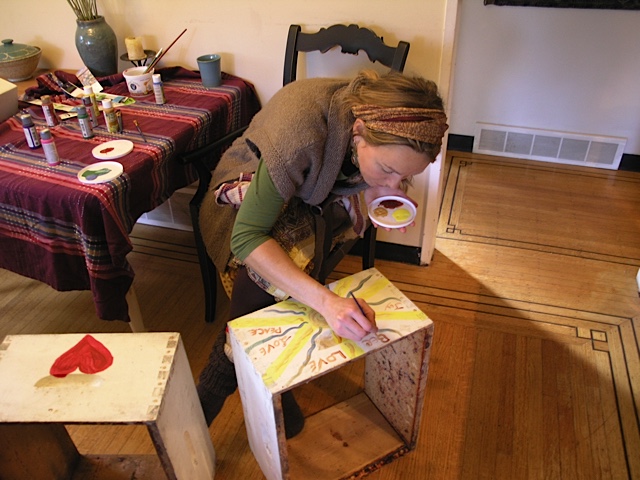 And while I painted, other magical things were happening. In the greenhouse, for example, the butter lettuce has begun to show itself.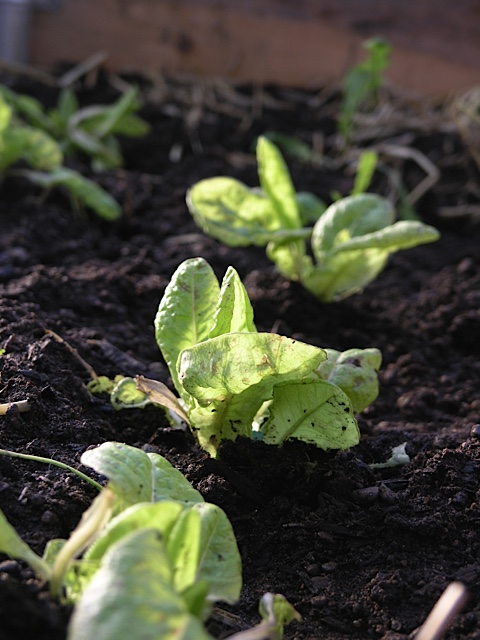 And while the lettuce leaves are basking in the warm soft light of the poly-tunnel, the garlic has just poked it's green head above the earth to welcome the new year.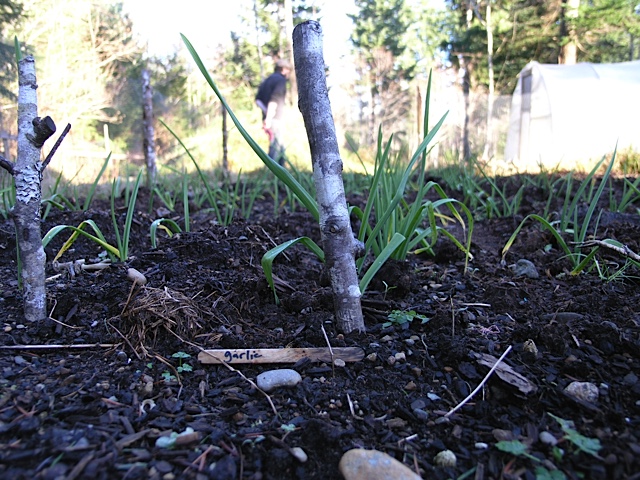 And back at the chicken coop, the Cluckies have assured us that spring is indeed coming, for they have started laying again (and staying up late too).
Their bedtime is an hour later since the Winter Solstice one moon ago.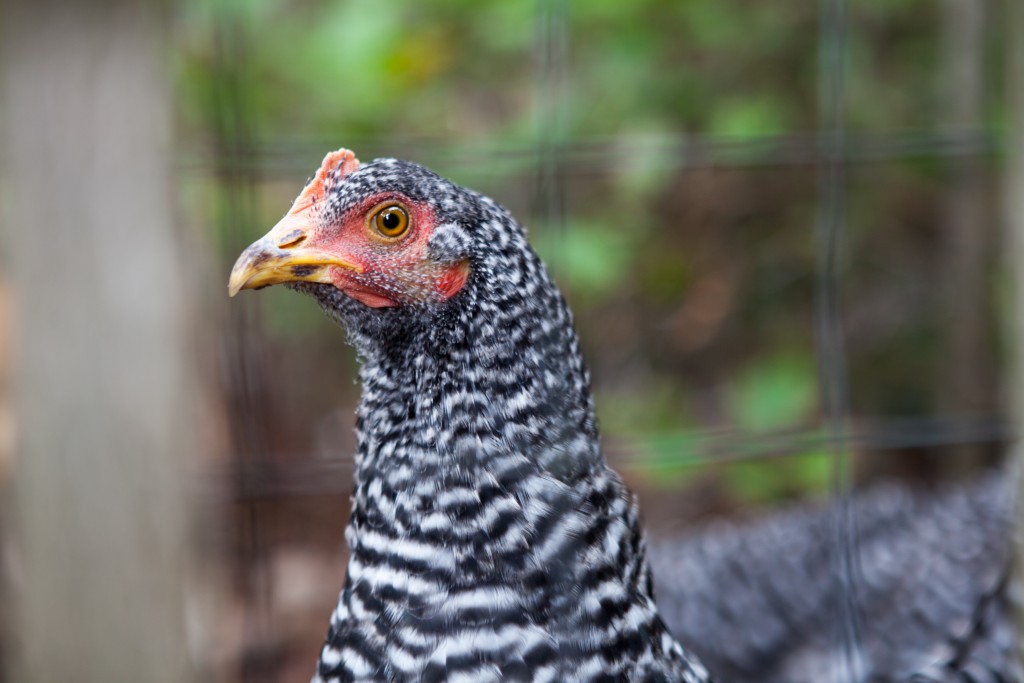 Yes, I believe spring is sending secret messages, dropping love notes here and there for me to find, promising us that she will be here soon, so that we can take our wooly layers off and walk barefoot through the garden again.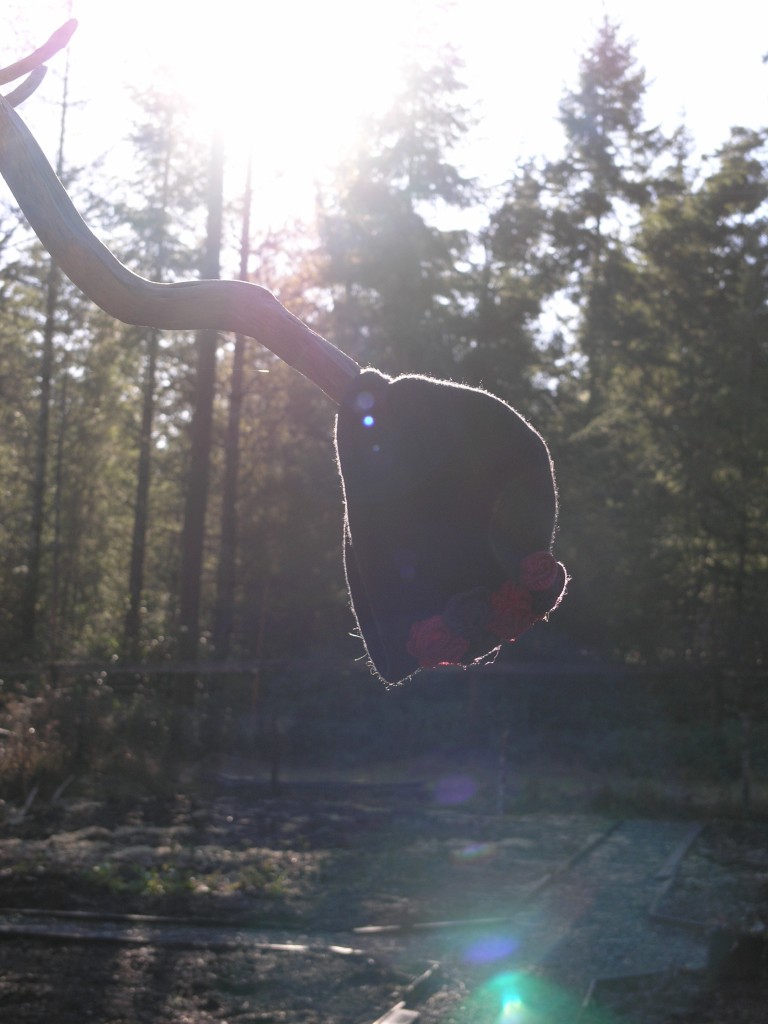 Gus too, has assured me that magic is afoot and he insists that if I just close my eyes and listen, I will hear the secret of the universe. "Like this he says, just do this."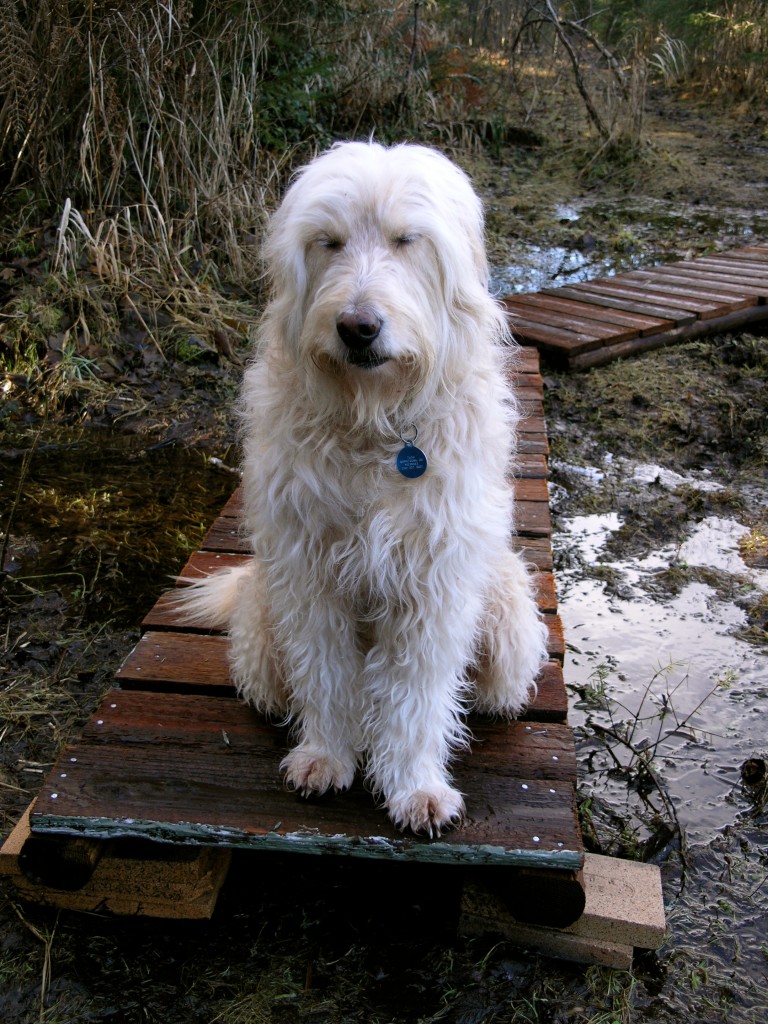 And when I tell him I am listening, eyes closed and ears open, but that I cannot hear a thing save the wind, he says: "exactly," and then suggests that we take a long walk. Which we do, everyday.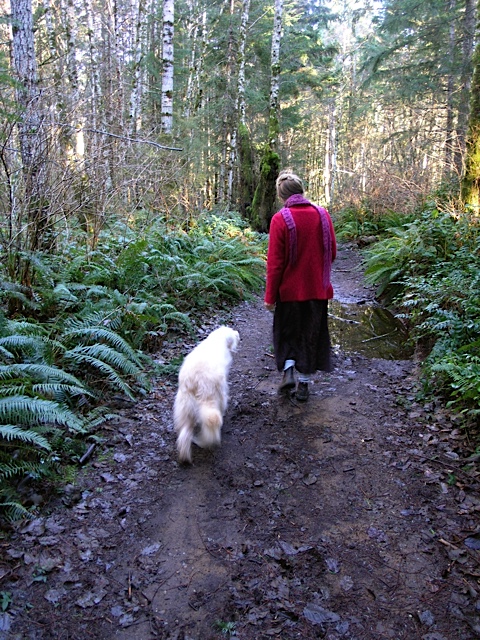 And now, I bid you farewell, may the invisible stirrings in your own life hold within them the promise of spring and may you too hear the secrets of the universe on the wind, for if both Bob Dylan and Gus say it is true, than it must be.
Blessings and Gratitude for your company,
Nao, Mark, Gus and All at Honey Grove.