Every year, right about now, as the gardens and the beehives swell, and I am mulching squash plants and splitting yet another hive, I begin to wonder about mastery.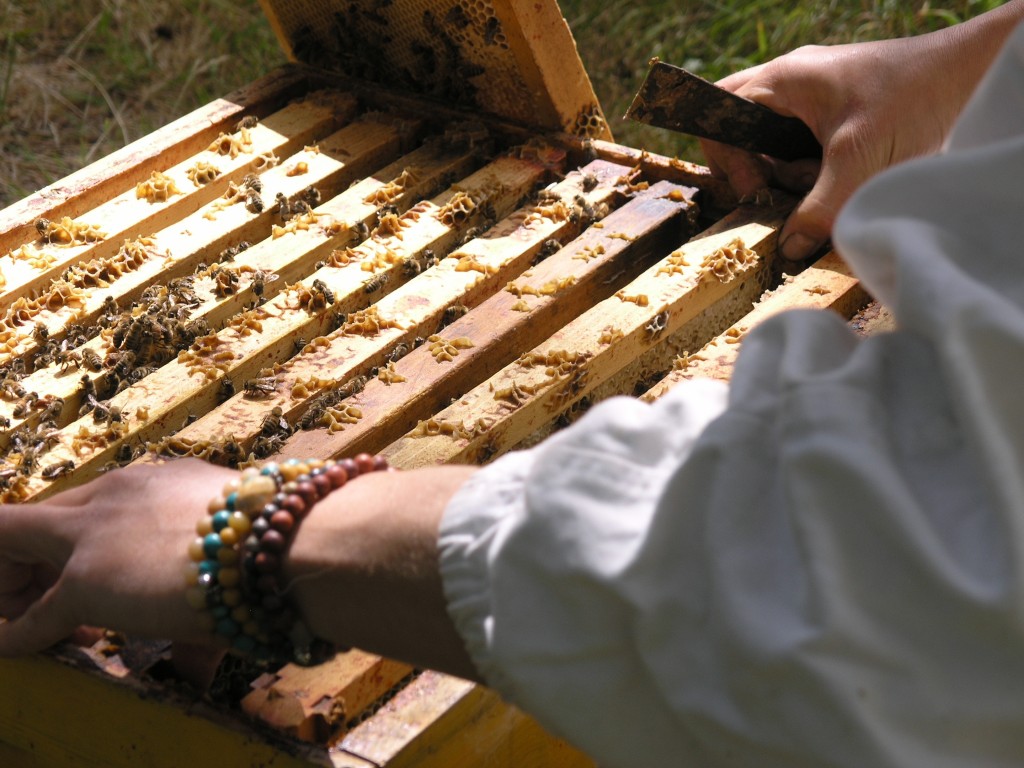 Why this is, I am not yet sure, but I think it has something to do with how much there is to accomplish at this accelerated time of year, and how very far from accomplishment I often feel. As I search for the queen bees within my own colonies, I marvel at the human being who has practiced something for long enough that there is an easeful and natural ability to give oneself to the task at hand, without a single thought of "how?" I marvel at the one, who no longer has a need to define himself by what he does, for the practice itself, defines who he is. I have been working with bees for 7 years, and there is no question, I am still a beginner.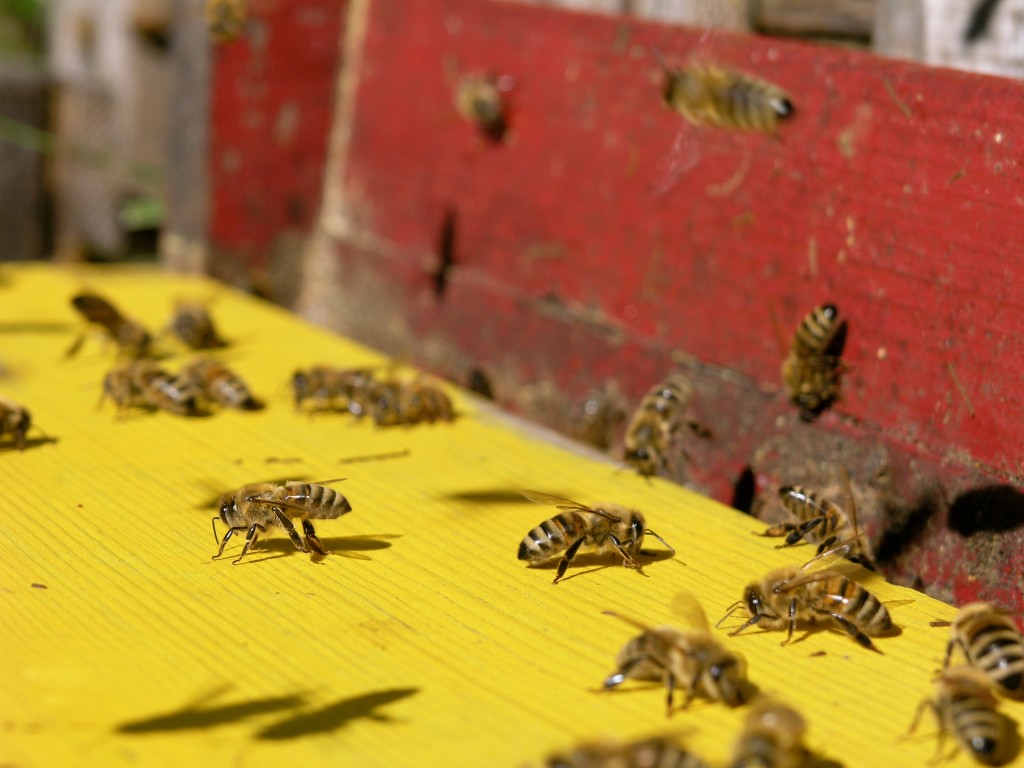 Yes, it has recently become clear to me that I have met very few masters in my life thus far, and those I have met do not call attention to their skills, because at some point in the practice, there is no longer a distinction between the person and the skill. At the point of mastery, the skill and the person become one, and then the very idea of mastery itself dissolves. What is left, is the one who is practicing his life with a quality of mindful and spirited dedication that results in profound skilfulness.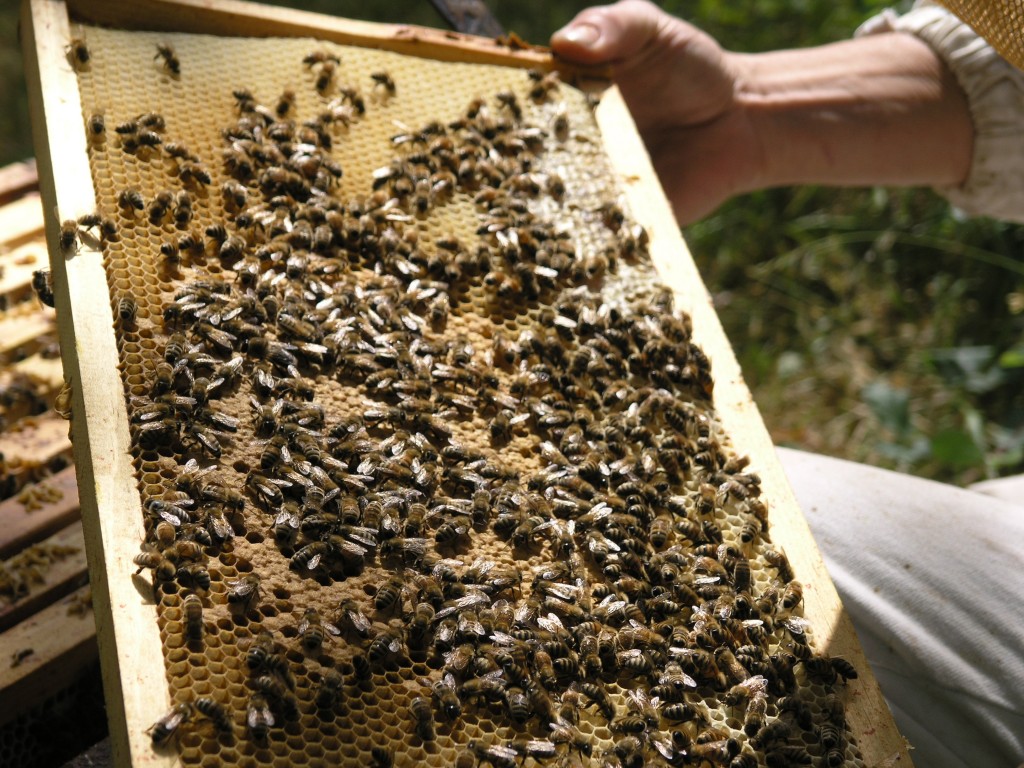 When I meet a master (and I have only ever met 3 in my whole life, 2 beekeepers and 1 gardener) there is in my own heart a reverence, a deep down appreciation for the one who gives his whole self to his heart-song, for a long period of time, until the passion and the craft and the person are a radiant expression of ardent accomplishment. This to me, is one of the most beautiful expressions of the human being and it takes time, a very long and humbling and dedicated time.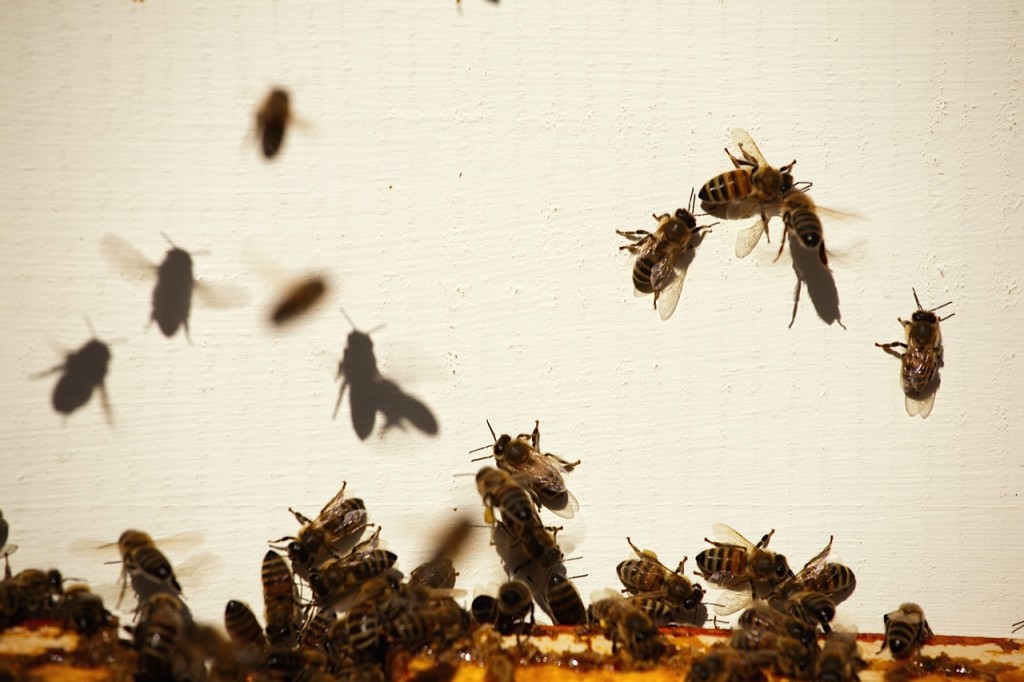 When I look around, at this modern time, I see a world that celebrates the "idea of mastery" but this itself, is not mastery, at least not to my mind. Mastery, as far as I can tell, is not an idea or a goal even. Rather, it is the natural result of dedication and practice. It is what happens when we give ourselves to something for such a long period of time that we become the very thing we are practicing, and this is not an instant process. The fruit on the vine takes time.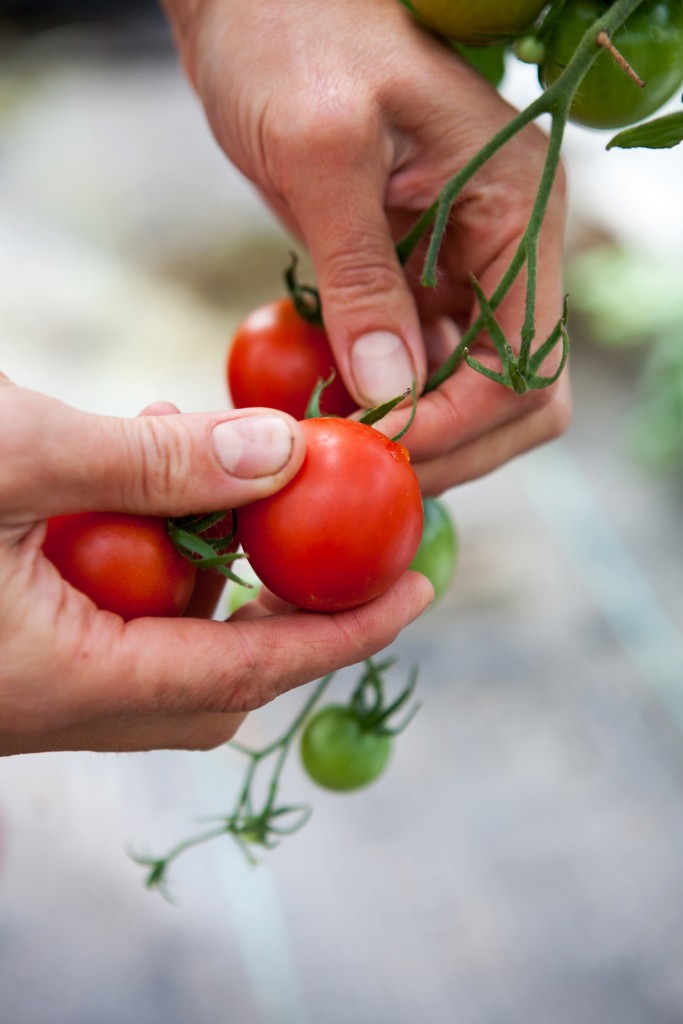 This however, is just my opinion, and I am fairly convinced that our modern culture does not share my view, for we live in a time that celebrates the notion of mastery and not the journey to mastery. The world is full of Master Beekeepers and Master Gardeners and Master Shamans all offering weekend workshops. I know, because I have taken some of these workshops myself, hoping to rub up against a true master, hoping to leave with a little more knowing; a little bit of secret knowledge in my pocket, I was, more than once, sadly disappointed. It seems as though everybody is "a teacher" these days and fewer and fewer people are interested in the role of the student. ( I might just add, that the Queen Rearing Workshop I attended this weekend did not fall into this category and that I give my whole-hearted thanks to Frank and Urs, for the decades of experience you both have in the realm of bees and your humble wisdom gleaned there).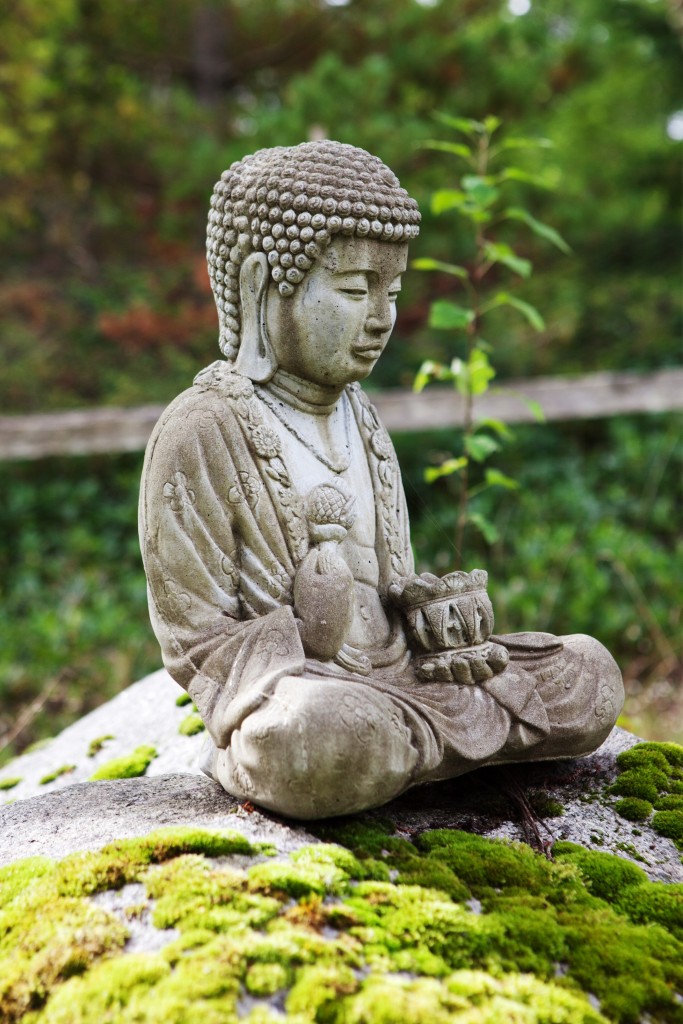 And so, you must be wondering what any of this has to do with Honey Grove? To which, I can only reply: Everything really. You see, here at Honey Grove, we have found ourselves on a journey, living lives that insist that we keep practicing the things that we love. Our days are filled with equal parts success and failure and there is not a great deal of instant learning, save for lessons like: Do not leave beekeeping record book in the bee-yard during a rainstorm (instant lesson learned). Yes, our lives here are a mixture of continued practice and heart-felt dedication and although we are a world away from mastery, there is a deep respect for the process, a deep and humbling respect that can bring you to your knees on a regular basis, wondering what in Gawd's name we have signed up for.
Between you and I, I do not believe it is appropriate to call ourselves: Beekeepers or Bakers or Gardeners or Salumi Makers. I would prefer to say that we grow gardens and that we have bees, that Mark bakes bread, Cohen cures meat and Katie shares her passion for food culture. For what is the part of our human nature that needs so desperately to "be something?"  And I wonder, why can the doing itself not be enough, for surely, at the end of the day, the doing is all there is? And if we are doing it, why do we feel we need to declare it?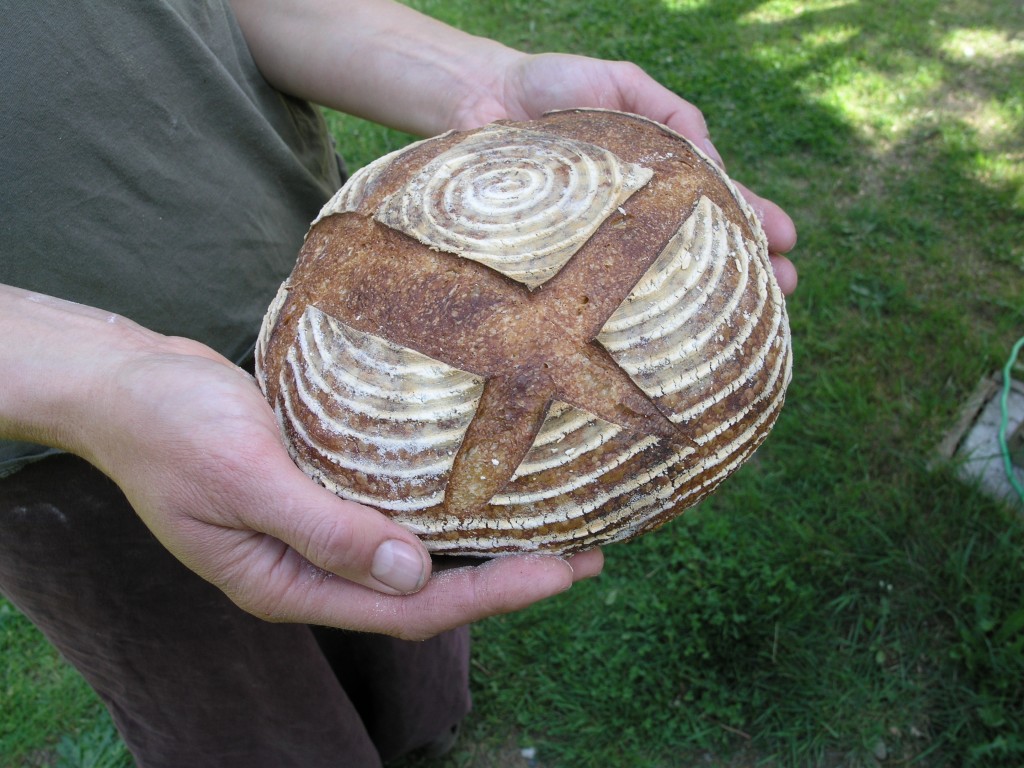 Honey Grove, more than anything else is an exploration of our passions and heaven knows where it is leading us, but it is clear to me now that we are still at the beginning of our journey. With any luck we will meet a few more masters before we get to the end of our lives, but until then, our only hope, as far as I can tell, is to keep on keeping on.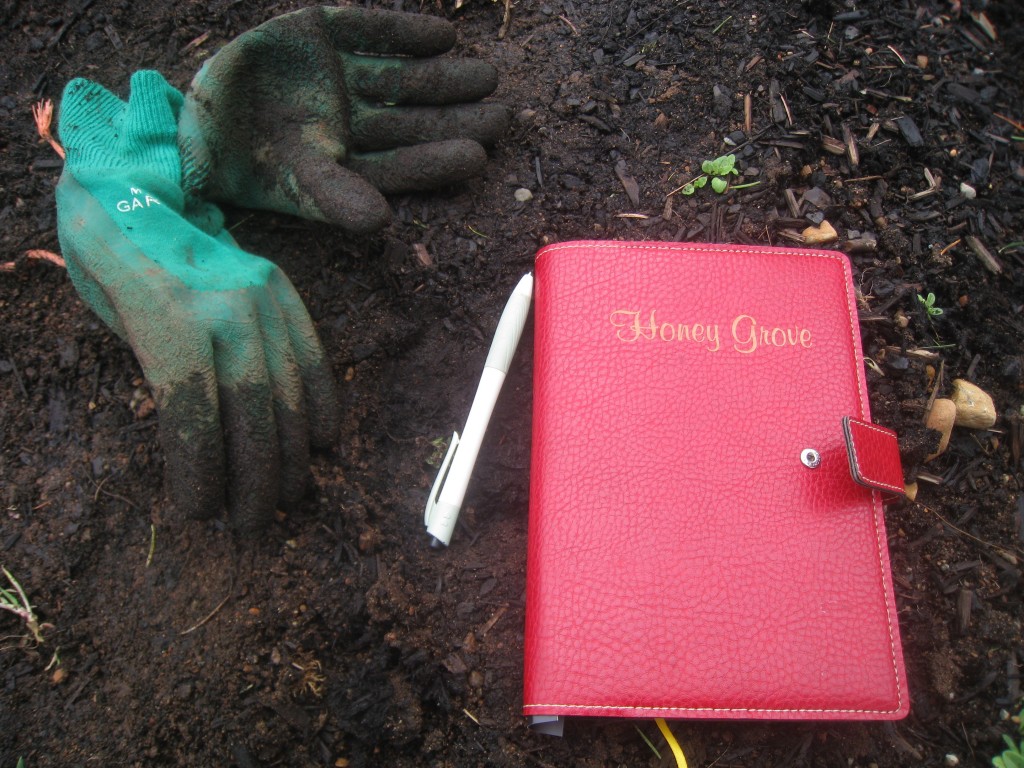 And speaking of keeping on, I really should be signing off, for I have pulled the first honey off the hives this year and I must get spinning it.
Until Soon~ Thank You for your Company,
Nao, Mark, Gus, Cohen, Katie and All at Honey Grove.
And then, it has just occurred to me that I have actually met 4 masters in my life. One of them is Gus, who has certainly become one with his practice. A practice which I can only describe as Loving Kindness. And according to Gus: "Loving Kindness is only a practice until you realize it is the true reality and that Love is All there is."