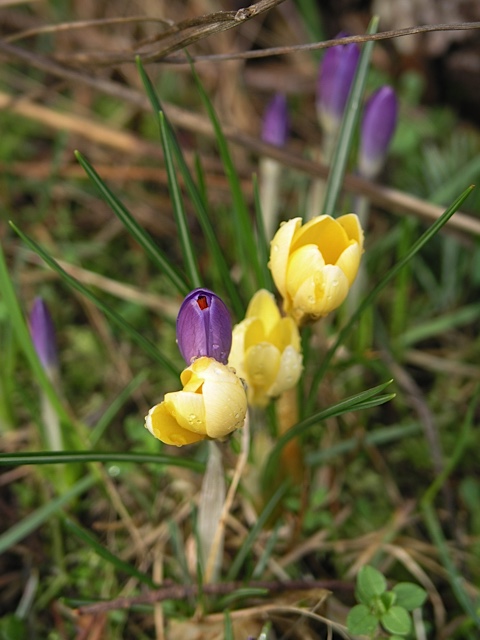 Spring, this year, is an early guest on Honey Grove. She has come up the mossy driveway waving her magic wand, making the alder buds swell and the snowdrops bloom. Yes, it seems she has arrived and we are not fully prepared, for we were not expecting her for another 3 weeks. To find her knocking upon the door so early makes one rather suspicious. There is for me a strangeness in the air when the timing of season changes so radically, when climate change becomes an undeniable part of one's life. I do not believe I have ever seen crocus in early February, or bees bringing hazel pollen in at the end of January.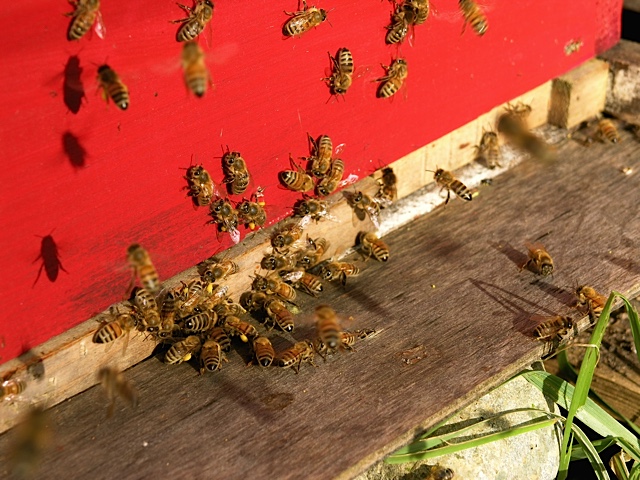 If truth be told, I am haunted and delighted all at once, for I love spring with all my heart and the sight of buzzing bees on crocus flowers makes my heart swell like the alder buds that line the driveway. It is only later, at the end of the day, when I come indoors without my coat, that I realize, that even the beauty of the crocus cannot disguise the great imbalance caused by our changing world. And when this realization dawns, then I am not sure what I feel, except there is a note of despair in my swelling heart.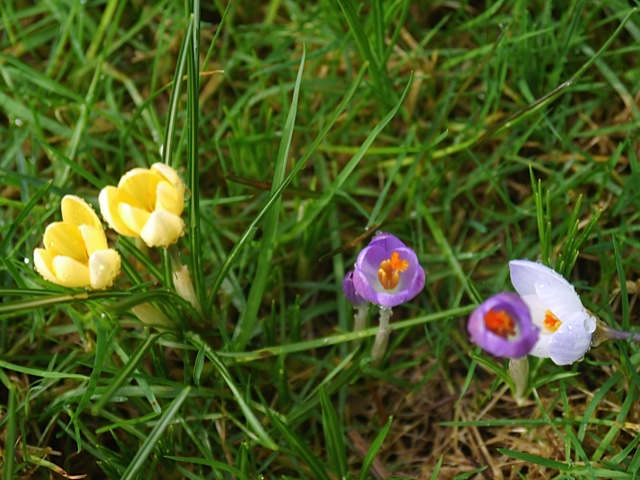 And I am not a fan of despair, as the wise and wonderful, Clarissa Pinkola Estes once said, "despair is not welcome to eat at my table." And so, I do the only thing there is to do when despair of any kind enters a room, I put the kettle on. This is something I learned from Mark's British Mum, who told me many moons ago, that when in doubt, "just put the kettle on." And you know, she is absolutely right, there is no question, the combination of sweet milky tea in a substantial cup, is a remedy like no other. The hot tea warms and soothes and the substantial cup gives you something to hold on to when you feel that your world is dissolving. This can be applied to any situation, anywhere on planet earth, at any time. And speaking of tea, I should also mention the many pots that I have recently drunk with my dear friend Sylvia Linsteadt who came all the way from California to visit us here at Honey Grove, to write and walk and share her love of story and wild-earth with Mark and I, and what a time we all had!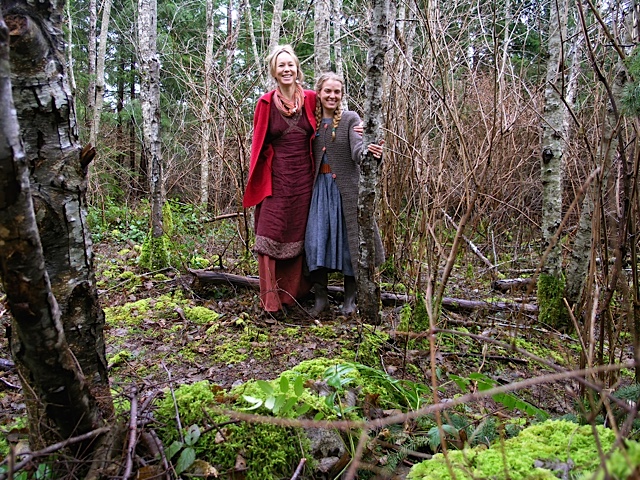 We walked through the alder woods and talked of magical things, of fairy worlds and old moss women. We found our way into the stories that live in the ground beneath our feet, the stories that belong to the earth, that hang like lichen from the branches over-head.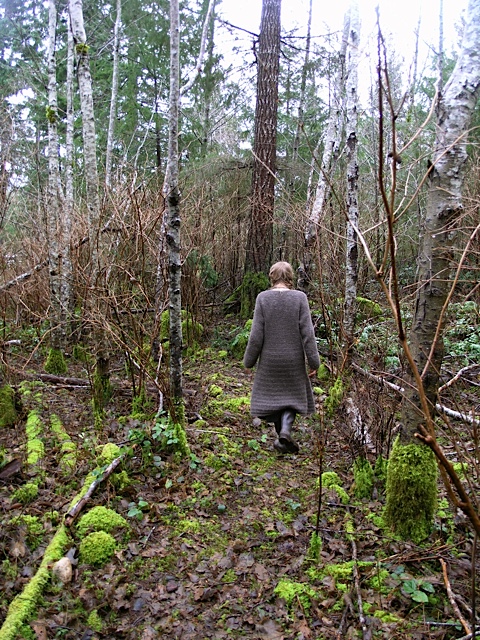 We followed them like pathways through hedgerows of rose-hip that border the wild spring sea.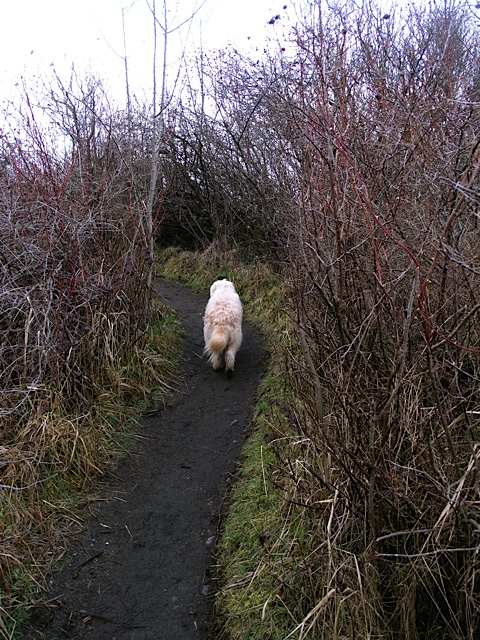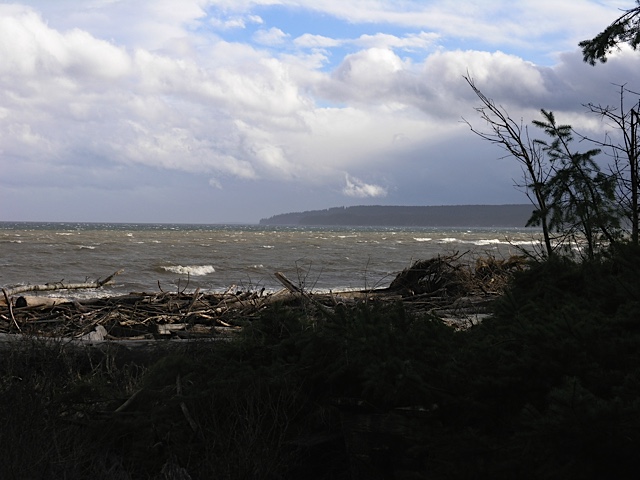 And into storm-lit heron marshes.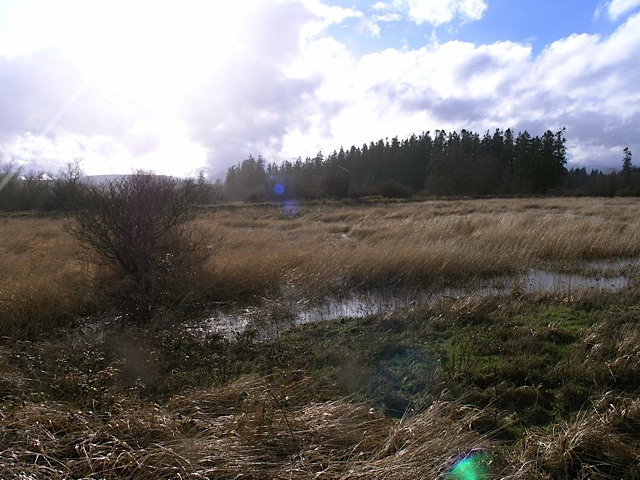 All the while, Gus leading the way.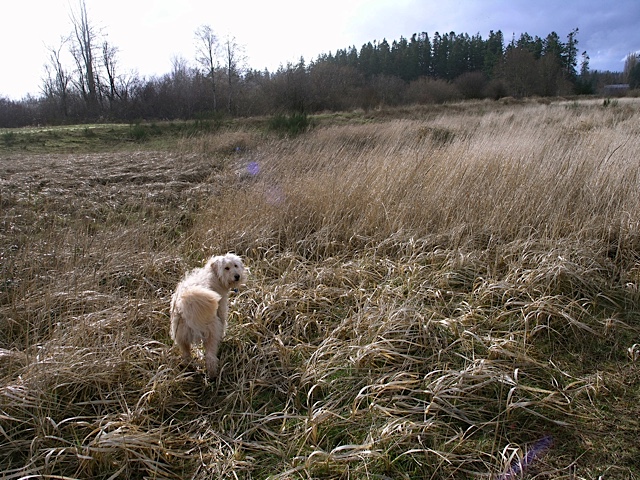 As he does.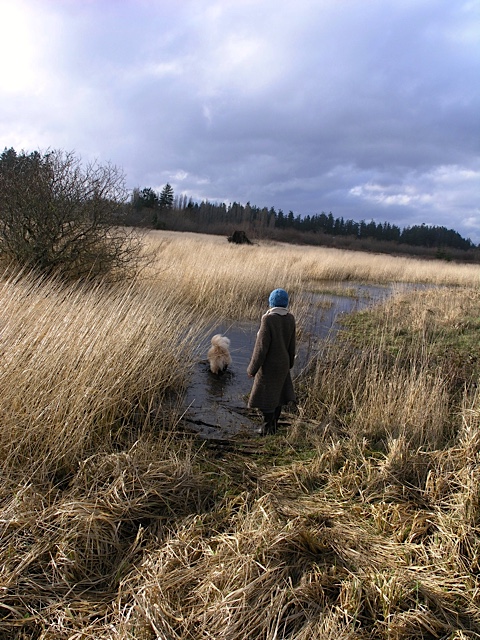 And when the path ended, he encouraged us to throw sticks for him, under a grey blue sky and into the grey blue water.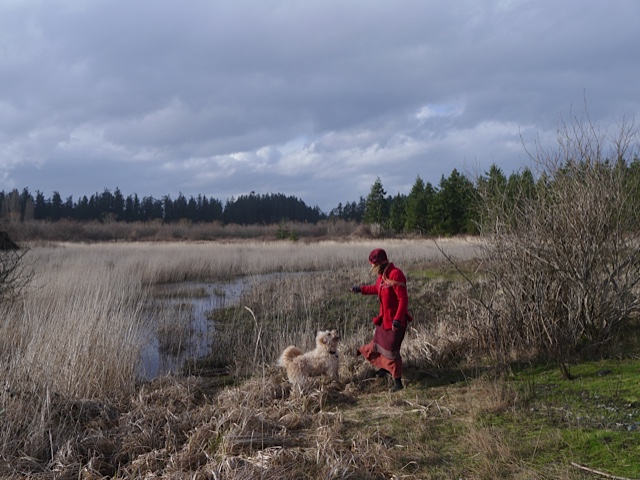 Which we did, because Gus is difficult to refuse. Meanwhile, back at Honey Grove, the cluckies too have stories to tell.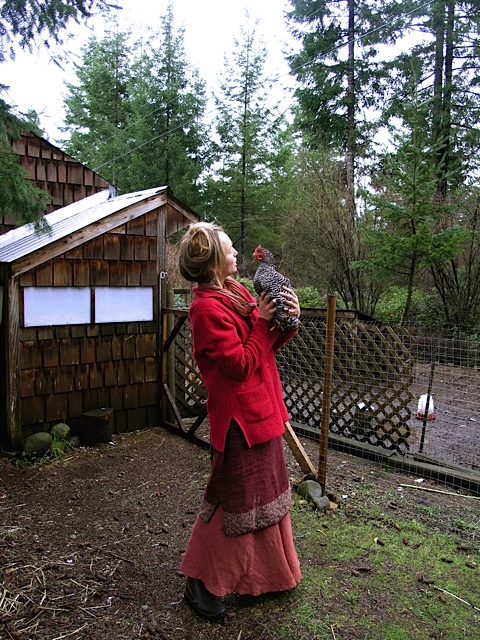 And so do the bees.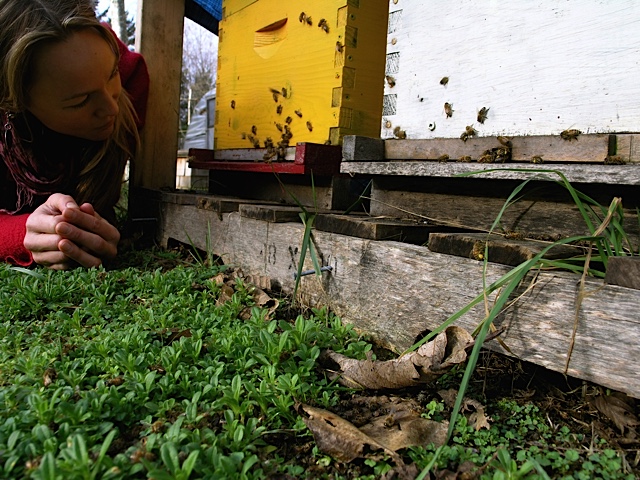 And Sylvia has now gone back to her home under the blue California sky, where she continues to work on her Wild Tales surrounded by jasmine bloom. As for Mark and I, we have gone back to work too. I am busy planting current bushes and moving blueberries from here to there and Mark is going through the garden with a pair of newly sharpened secateurs pruning roses and fruit trees and mulching rhubarb plants.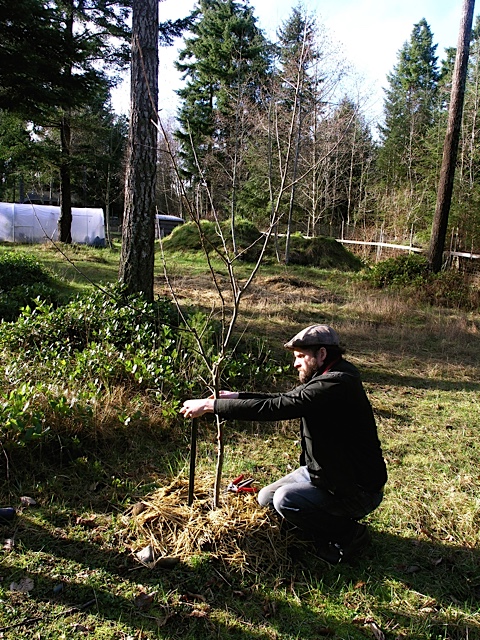 Oh and this reminds me, before I go, I must tell you about the wonderful pruning lesson we recently had with Helena Hartwood (local Horticulturalist and Master Gardner) whose wisdom and knowledge and heartfelt love for plants is truly something to behold. Mark and I were lucky enough to have her come out to Honey Grove for a whole day! For 6 hours she taught us, in her gentle way, how to prune our fruit trees and love our roses and space our blueberries.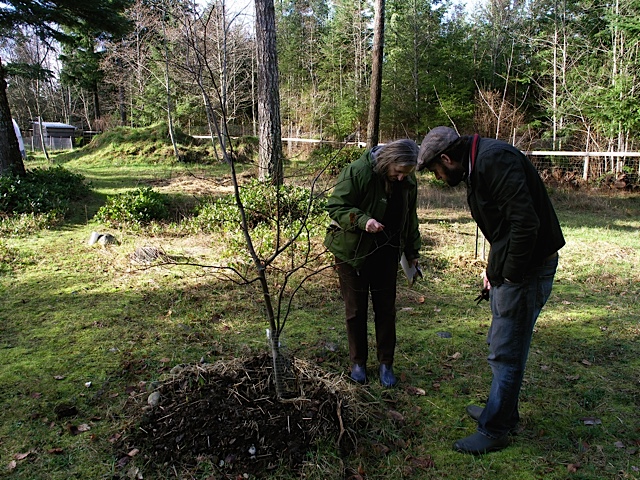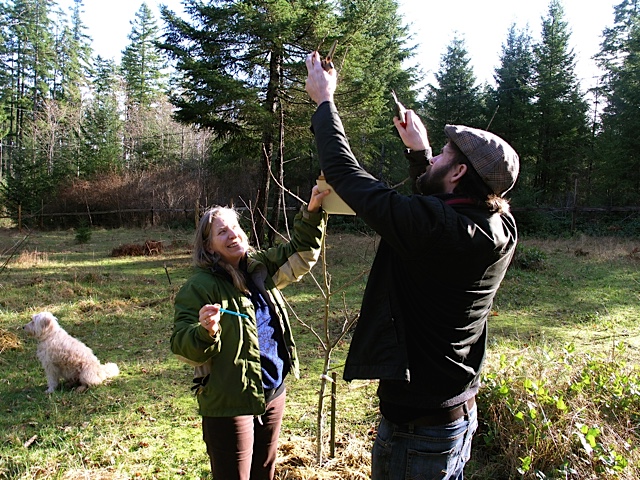 When she got in her van and drove away, we were so full of new ideas and inspiration we hardly knew where to begin, so we did there only thing there is to do, we put the kettle and had a cup of tea. Now, I must be off, for there are onion seeds to plant and more blueberry bushes to move.
Thank You for Your Company,
Nao, Mark, Gus and All at Honey Grove.
NOTE: And if you are local to the Comox Valley, and in need of some assistance with your pruning, or you are looking for some instruction in the department of gardening, I whole heartedly recommend Helena Hartwood. Please feel free to contact me directly for her details and I will send them your way with great delight!