Today, I would like to tell you a story, and it begins like this…
About a month ago, I found myself at our local Farmer's Market, talking to children on behalf of our beeclub, about the importance of Honeybees and the fascinating lives they do live.
This is one of my joys, that is, sharing my love of bees with the world, particularly children, who seem to posses an innate understanding of the magical mystery that bees are.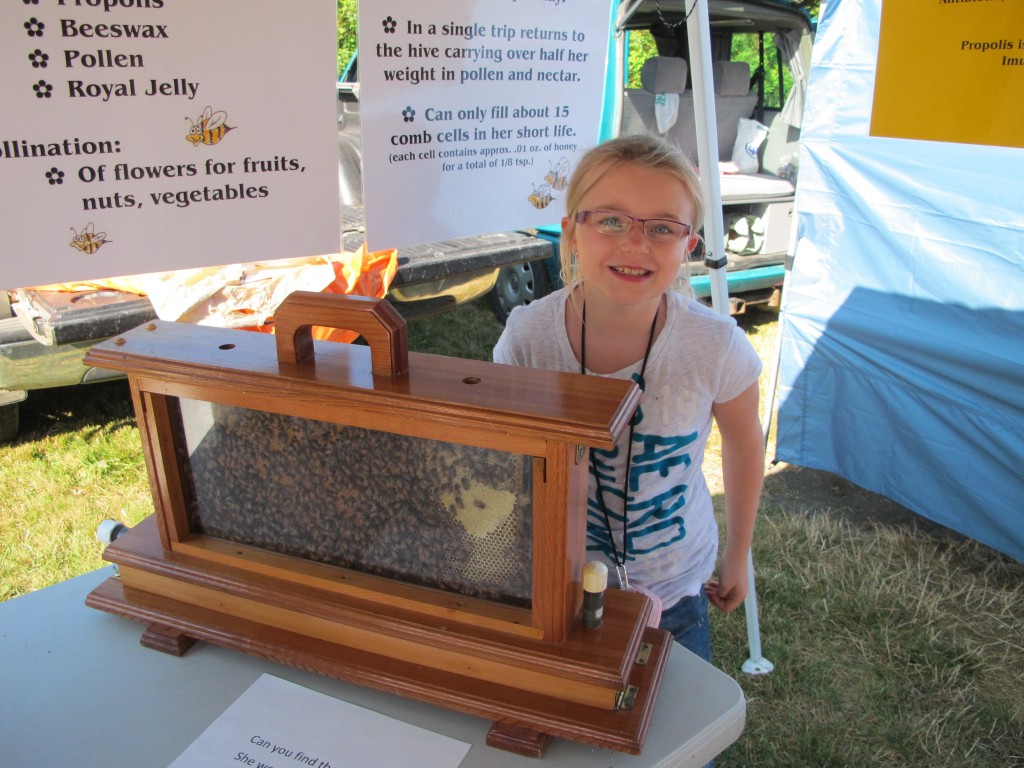 Anyway, my love of bees (for the purpose of this story at least) is neither here nor there, for this story, is about my other love, Mark.
Now, where was I?
Oh yes, at the Saturday Market, with the beeclub, pointing out the Queen Bee to a bright little girl, when a well dressed couple approached the booth, and began to ask me what I knew about keeping bees in a city?
They were, as it turned out, from Vancouver, and visiting a family friend, in our rural valley for the weekend. They had an interest in bees and wondered if they might get more involved with bees in their own urban community. And well, you can imagine that I had quite a good deal to share with them, for my own beekeeping journey began in that very city, just 7 years ago. I can still remember the day that my first hive came in the post, ready to assemble.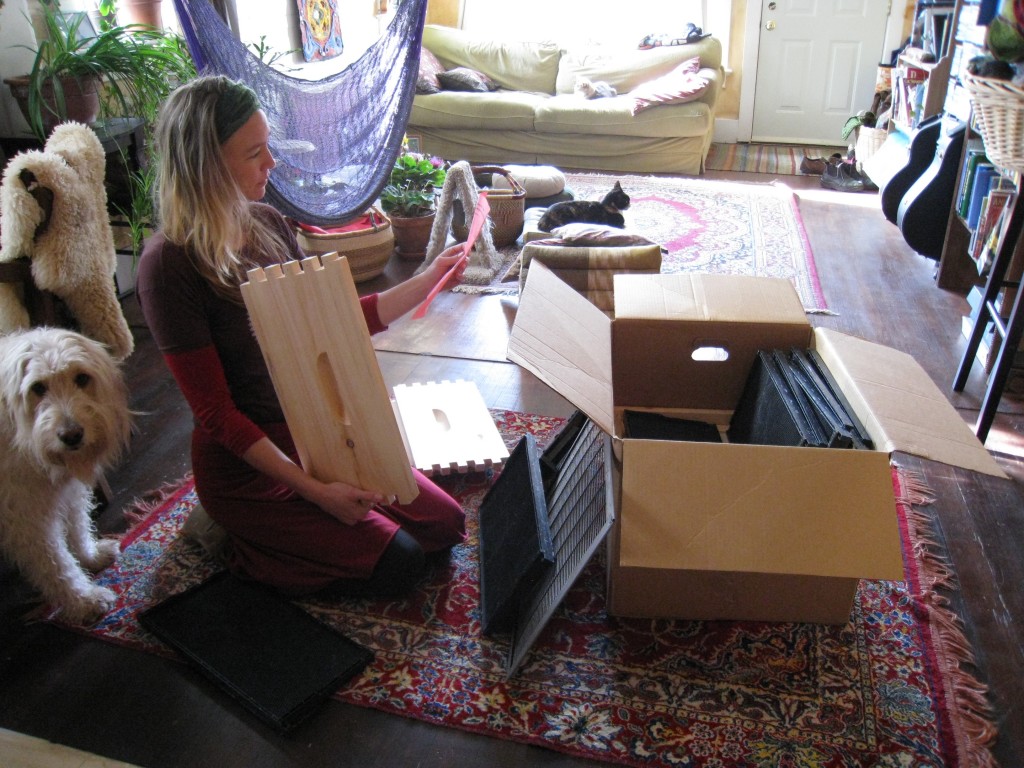 And with the unwavering support of Gus, I built it.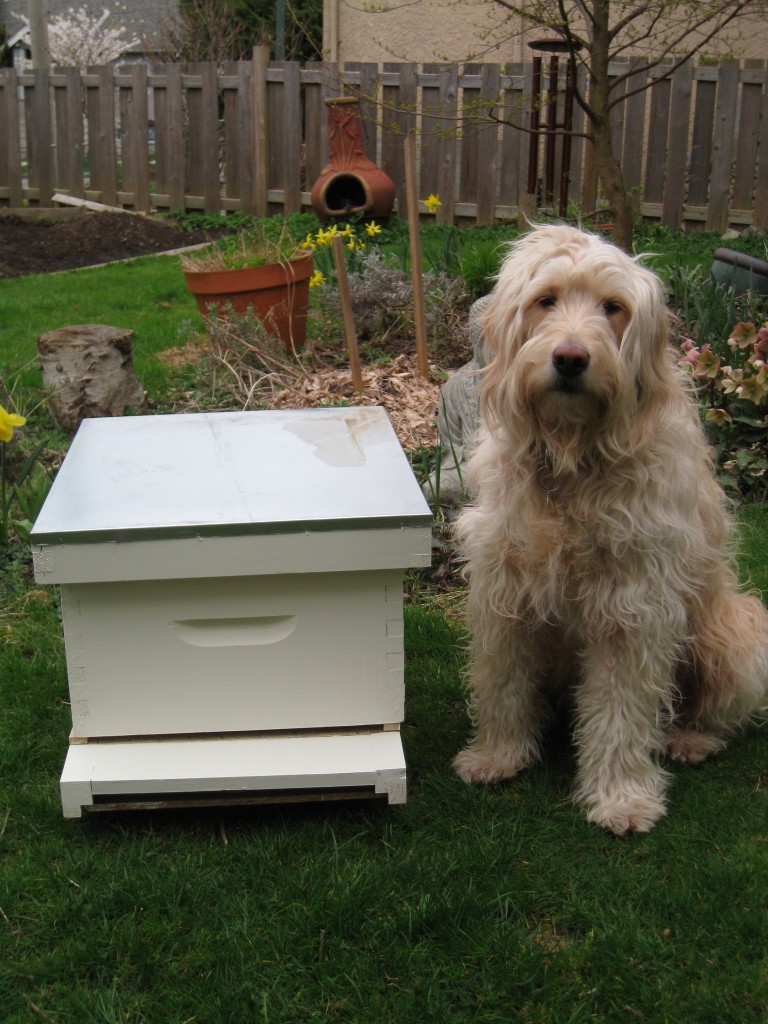 It was at this point in our conversation that the man began to look at me with a kind of hesitant recognition, before he asked me, "Are you Mrs. Honey Grove, per chance? ( well, I don't think he actually said per chance, but for the sake of the story, lets go with it).
"Why yes, indeed I am," I said.
"And is your husband Mark," he asked?
"Yes, I said, indeed he is."
And then he reached across the table and shook my hand firmly, as though I was someone important, before saying, "Your husband, he is A Legend."
"Oh, I said, feeling nervous now, "Do you mean this in a good way, or a bad way?"
"Oh, he said, in a good way, a really good way."
And then he began to tell me his story, which went like this: He told me that 3 years ago, he got a job at a big corporation in the city, doing sound design for video games. He told me that he was hired one year after someone named Mark Sims had left. Who this Mark Sims was, he had no idea, except that his name was mentioned in celebratory tones at the lunch table, in the cafeteria, on a regular basis. Everybody was talking about this guy, who had left his high-paying job in the city, to follow his dream. His dream, according to those around the cafeteria table, was to become a baker and to build a woodfire oven on his own land, in a rural community, with his beekeeping wife and their white fluffy hound.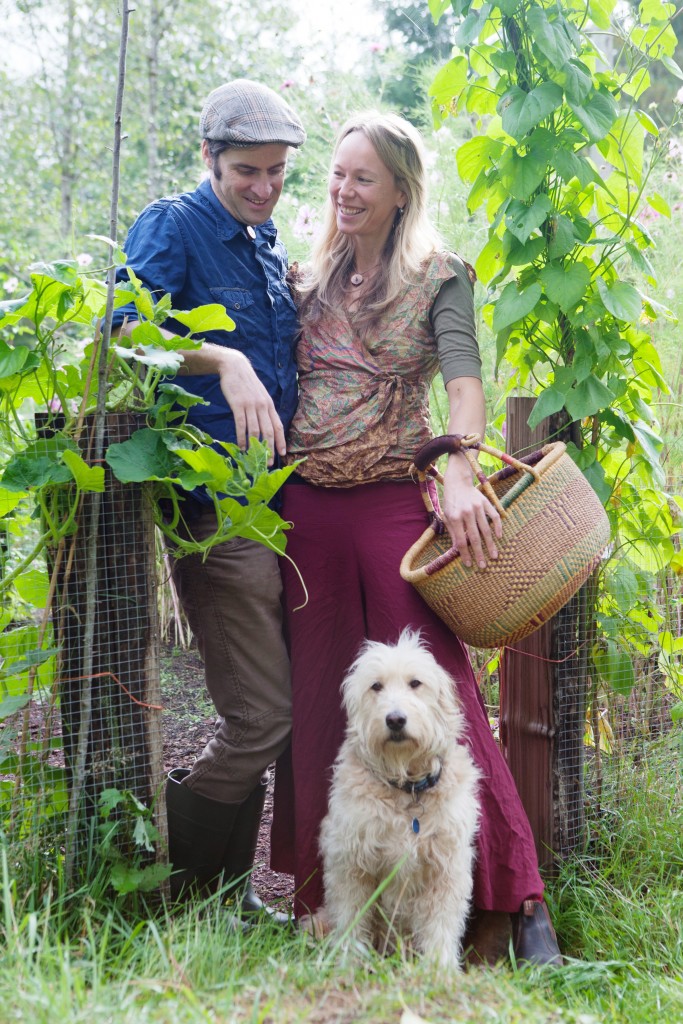 He wanted to grow gardens, raise chickens and bake bread they said. He didn't want to spend the rest of his life working at a computer, in a dark room because the pay cheque was good and the benefits unparalleled. And so, one day, he simply left. He sold his house in the city and moved to a 6 acre parcel of land, in a place called Merville, on the North Eastern side of Vancouver Island. There he did build that woodfire oven and dedicate his life to baking the perfect loaf of wood-fired sourdough bread.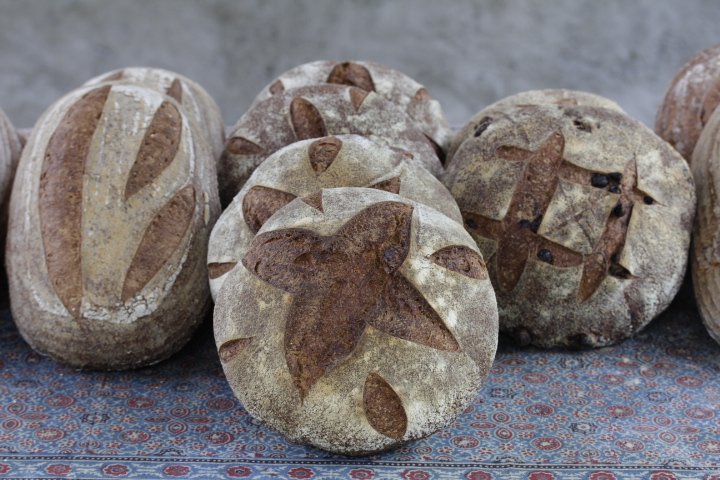 Yes, for 4 hardworking years, he applied himself. During the day he built his oven (from a design he found in a book) and at night he baked, and he learned the skills of mason and baker all at once.
He also learned, early on, not to leave his practice loaves on the counter, while Gus was home alone…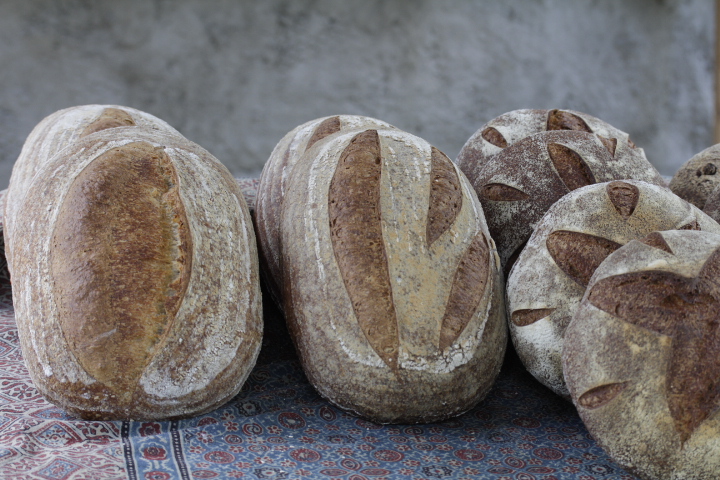 Yes, there was a great deal to learn, but learn he did. And being the humble human that he is, he had no idea that around a cafeteria table, in an urban centre, just across the water, he was A Legend, for most days, he felt more mad than legendary. But, he does not give-up easily this Mark Sims, and so he applied himself and applied himself until one day his oven was complete and he made a loaf of bread within it, that he was happy with.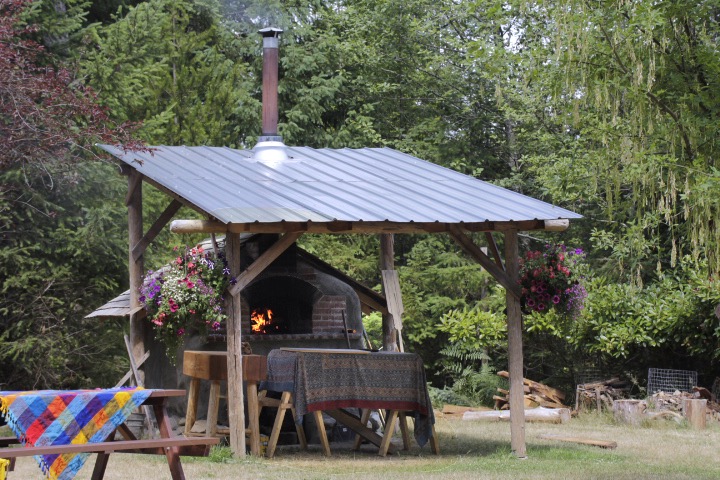 And this was a very happy day indeed, not only for him, but for reasons you might imagine, his beekeeping wife was quite thrilled too. eh eh. And that day was approximately one week before his beekeeping wife learned that her own husband was A Legend. And so, just as soon as the Farmer's Market was over, his dear wife went straight home, having decided then and there that it was time to tell her good man about his Legendary reputation, and that his bread was ready for the world.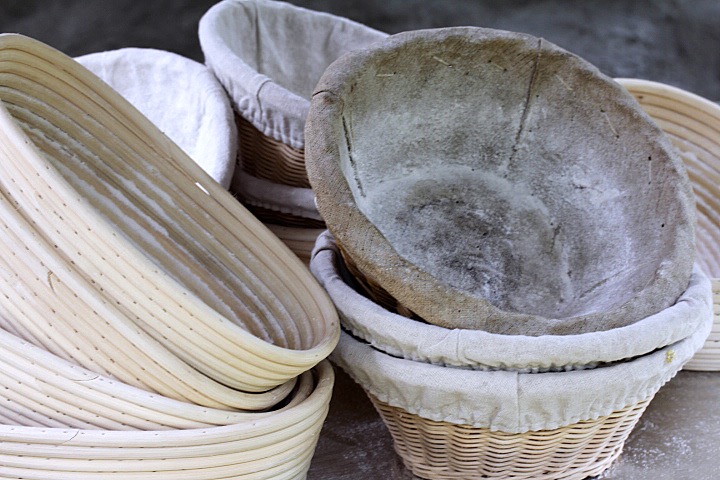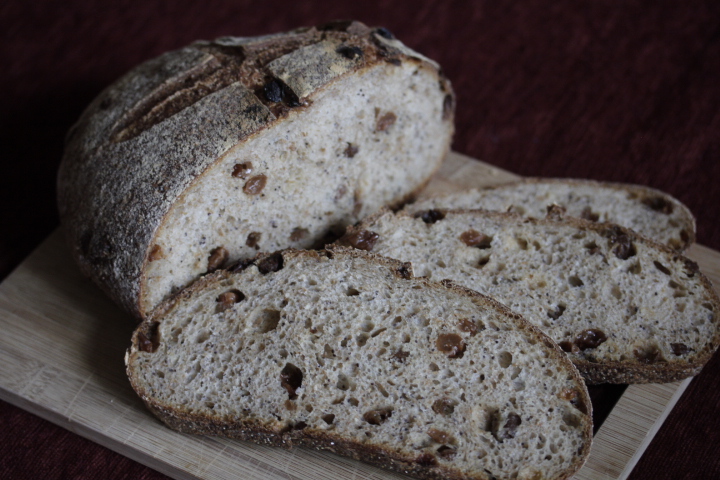 And tell him she did, and before long, signs were made to celebrate the bakery, for Cohen and Katie encouraged him too.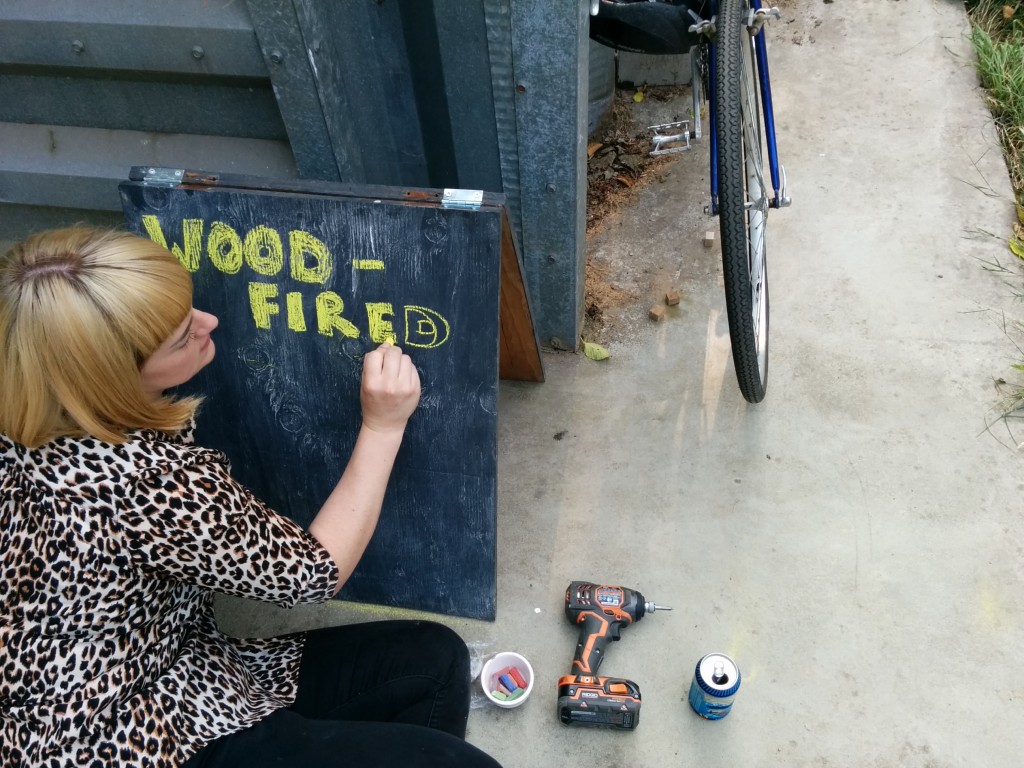 And all of Honey Grove celebrated The Legend among them.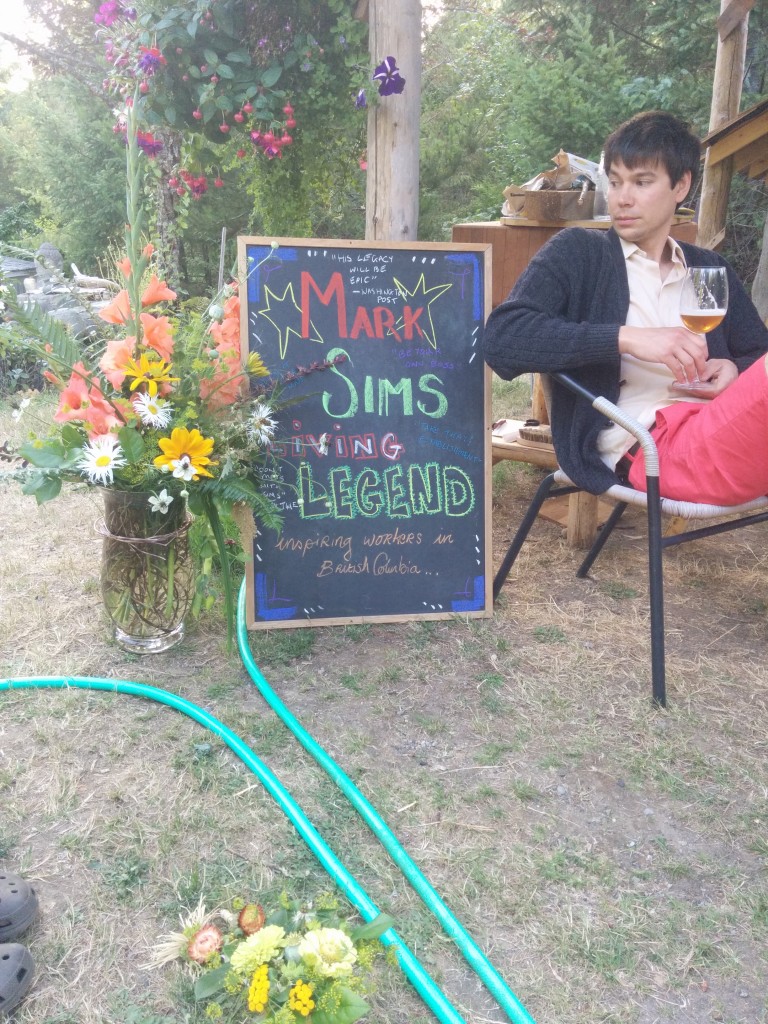 And bread was made, for the first time, to sell.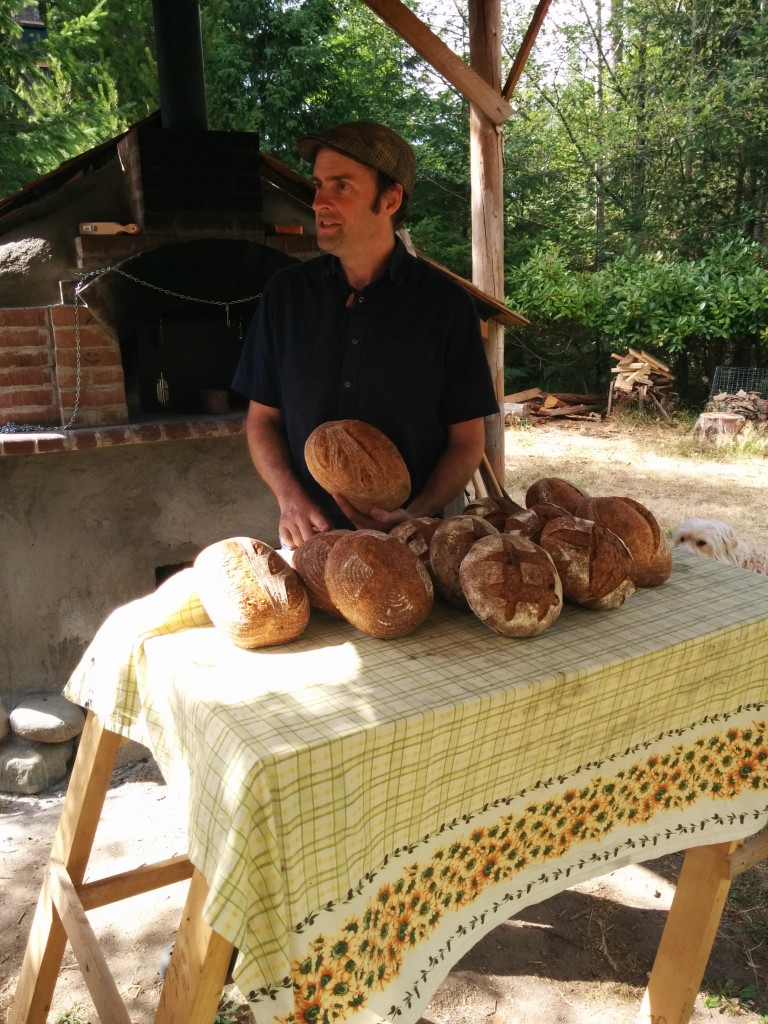 And sold it did (in under 20 minutes, at the very first Market!)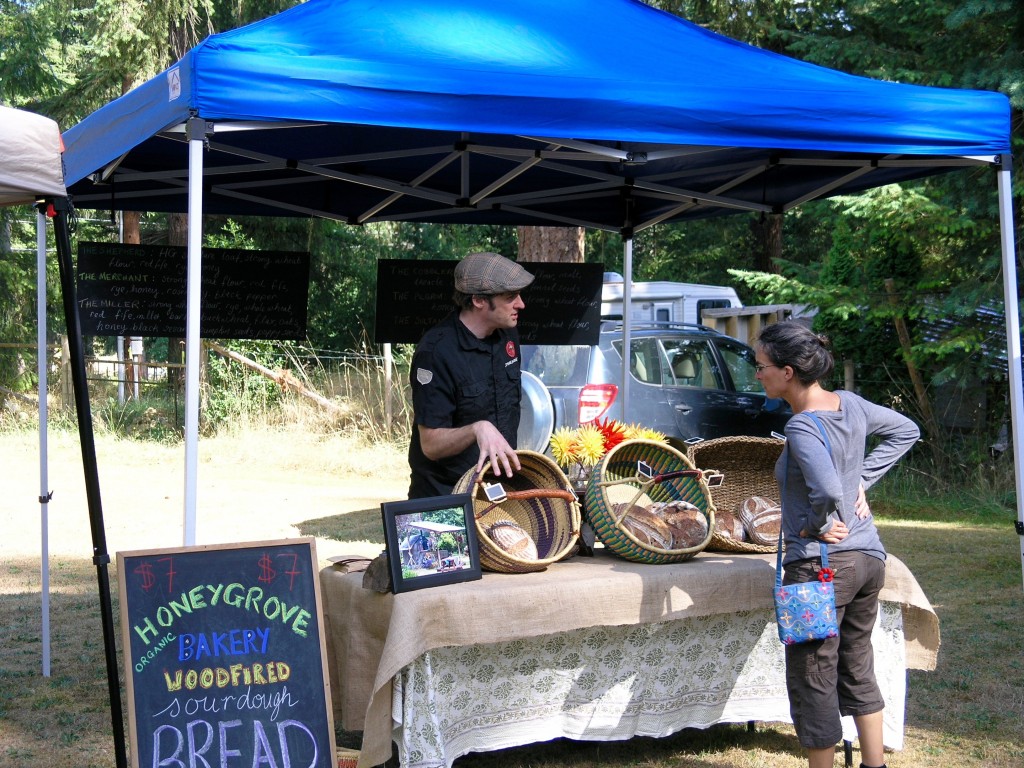 And so, this story pauses here, for as you can see, it is not over, but rather just beginning and heaven knows exactly where it might go from here, but if I were to guess, I would say it has something to do with a heartfelt man, a passion for bread and a dream realized.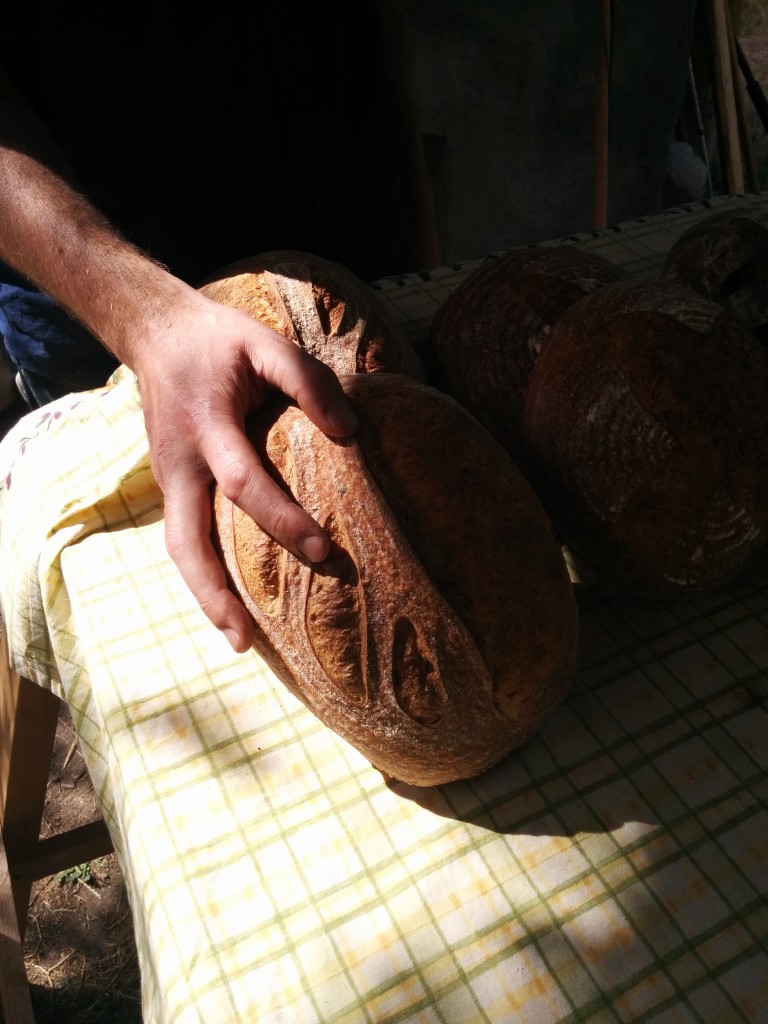 And now, I bid you farewell, may this find you in the midst of a beautiful day, with a dream of your own wrapped safely in the folds of your hearts call.
To find out how to get yourself one of Mark's delicious loaves go here.
Bright Summery Blessings,
Nao, Mark ( AKA Living Legend) Gus, Cohen, Katie and All at Honey Grove.