Each year, when April arrives wearing a dress that is 100 shades of unnamable green, I can hardly believe the beauty of this world.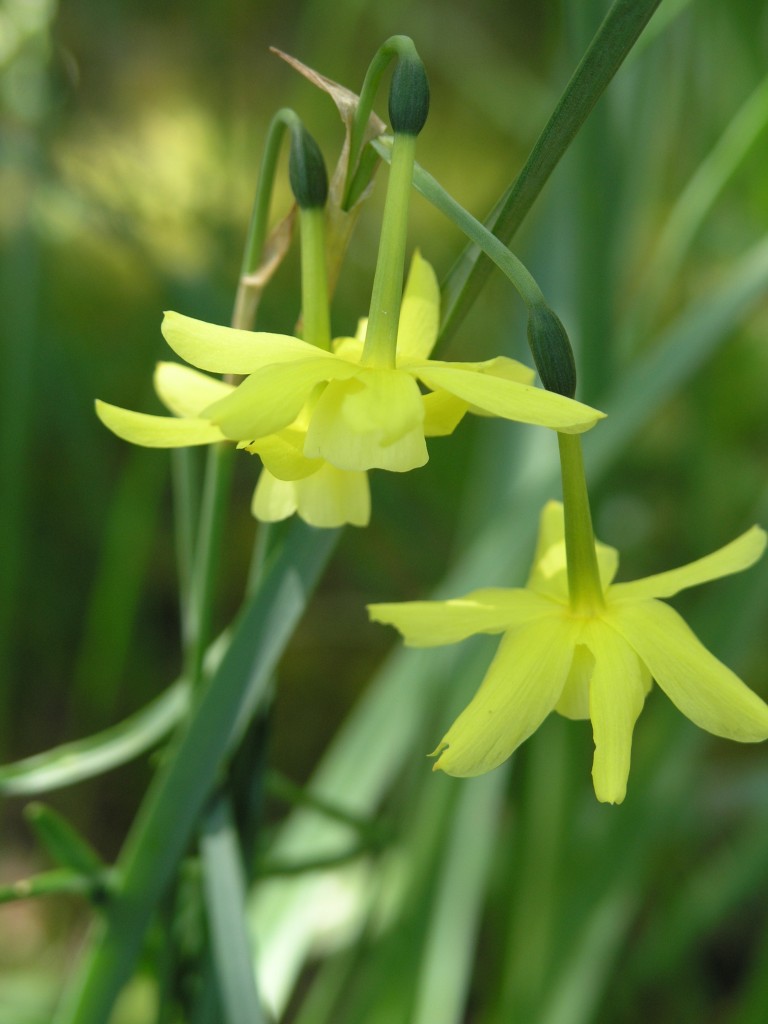 And so, out the door I go, in skirted layers, sometimes with shoes and sometimes without, planting and digging and weeding and seeding, wondering how I got it all done last spring, and the spring before that?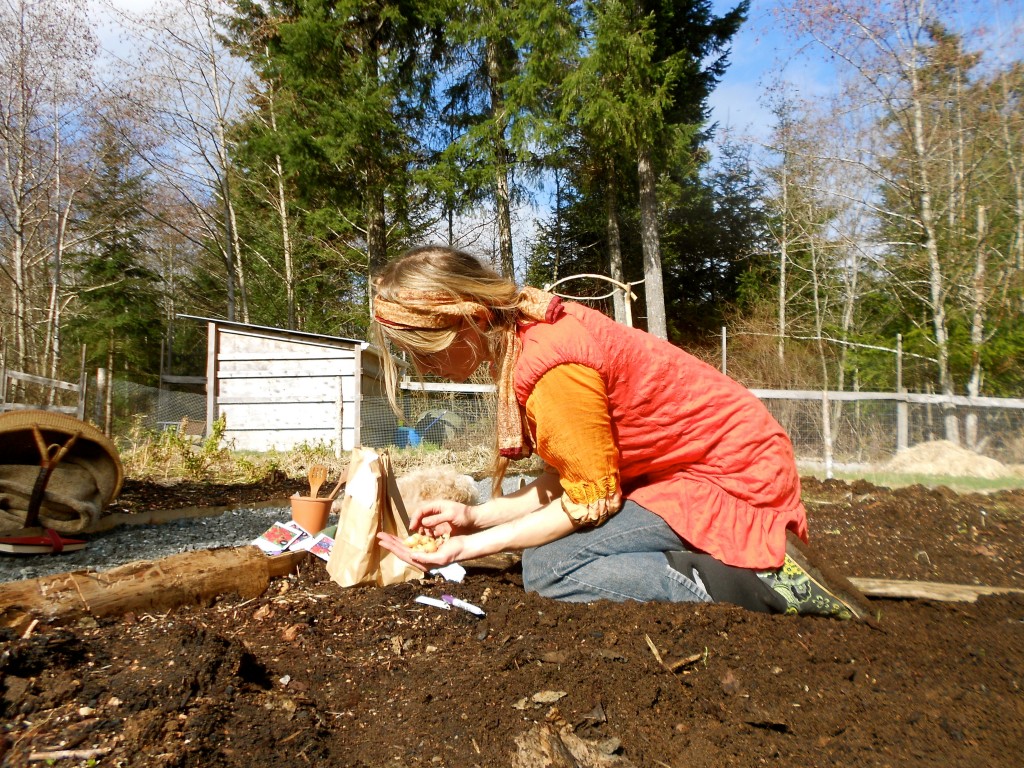 And at the end of a long day, before my tired eyes close for instantaneous sleep, a little truth sneaks in through my open window and I am reminded that "getting it all done," might just be the greatest illusion of this human experience. (Well, one of the great illusions, there might be a few more, eh eh) It is however, a fleeting awareness, for the realization arrives between sleep and waking, and I must confess that it has not yet sunk it's roots deep down into the soil of consciousness. For when I wake, there is only the thought of doing, and off I go, out the door once more, a belly full of oatmeal, a long scribbled list in my breast pocket, and a large potted mug of earl grey tea in hand. And if you were a bird, flying over Honey Grove as of late, these are the sorts of things you would find me doing: A few weeks ago, you would have seen me out in the garden, planting potatoes.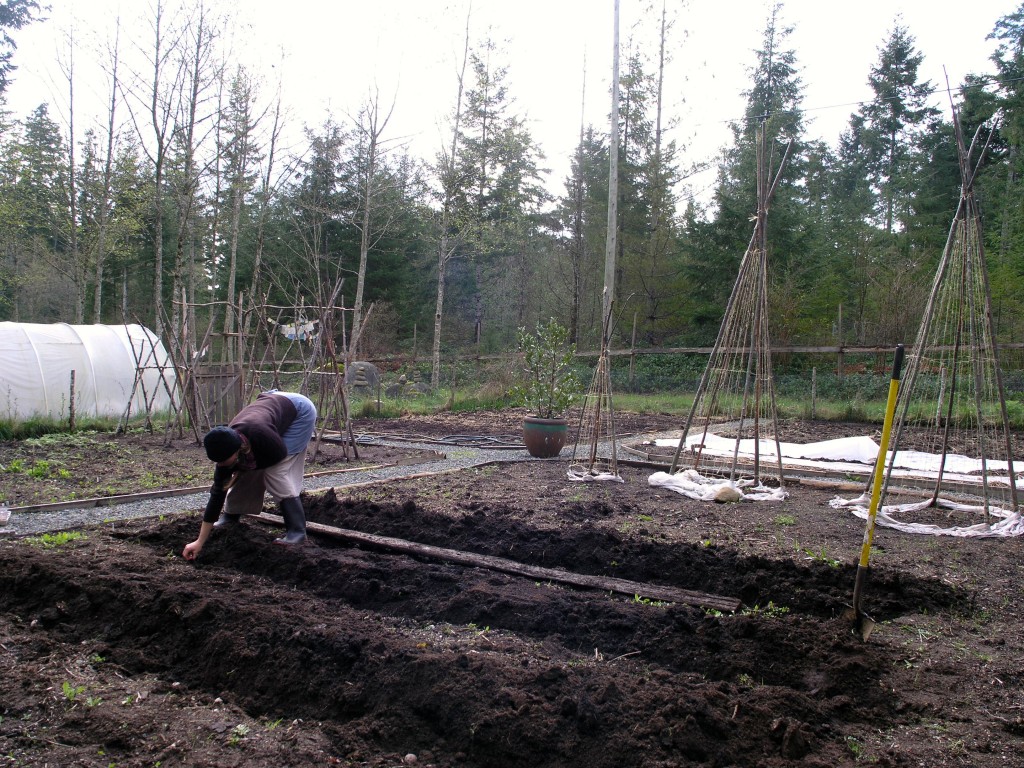 With the full support of Gus, because, lets face it, they almost resemble tennis balls.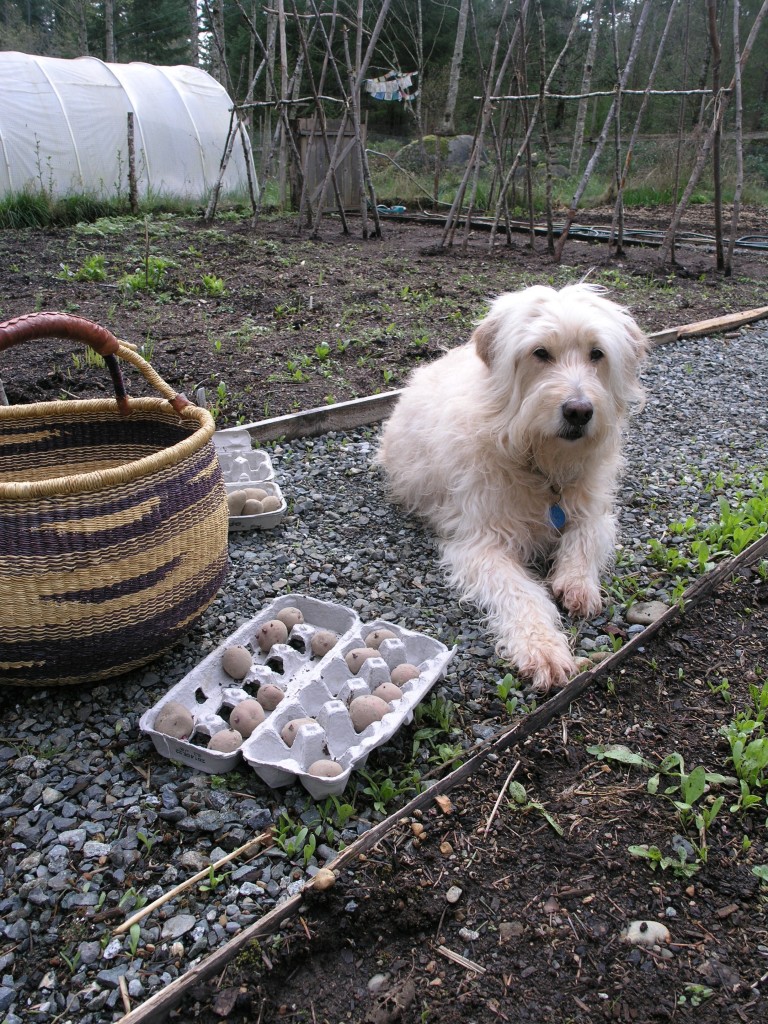 And then more recently, you would have found me splitting beehives. I am happy to report that our apiary has now doubled in size.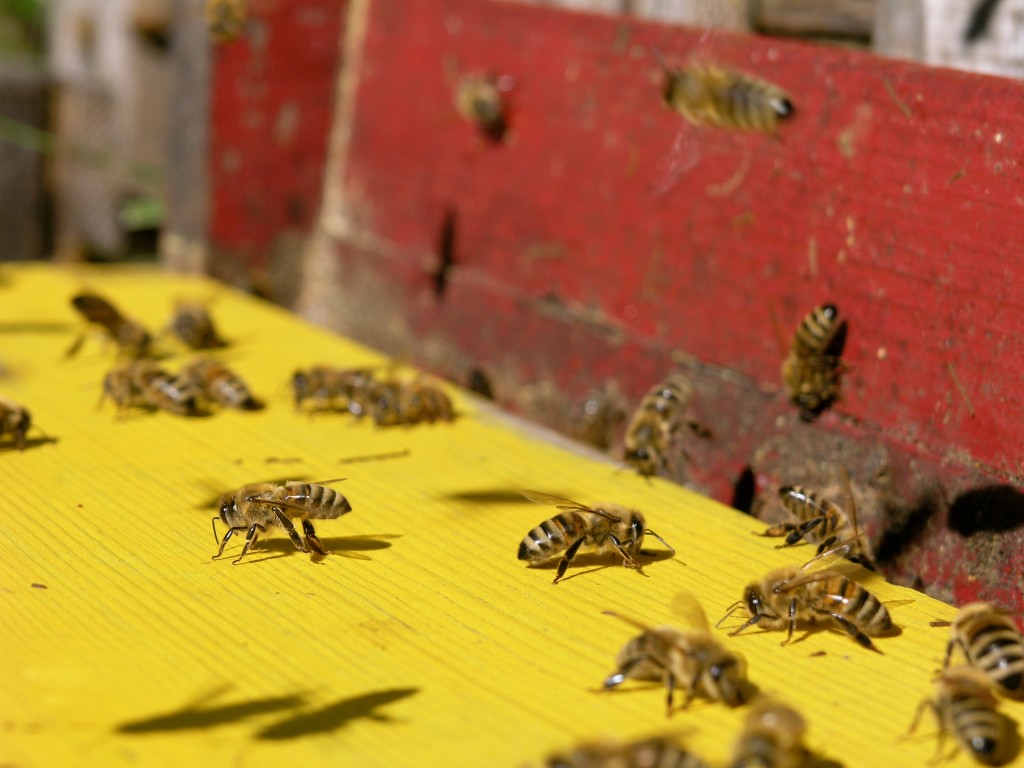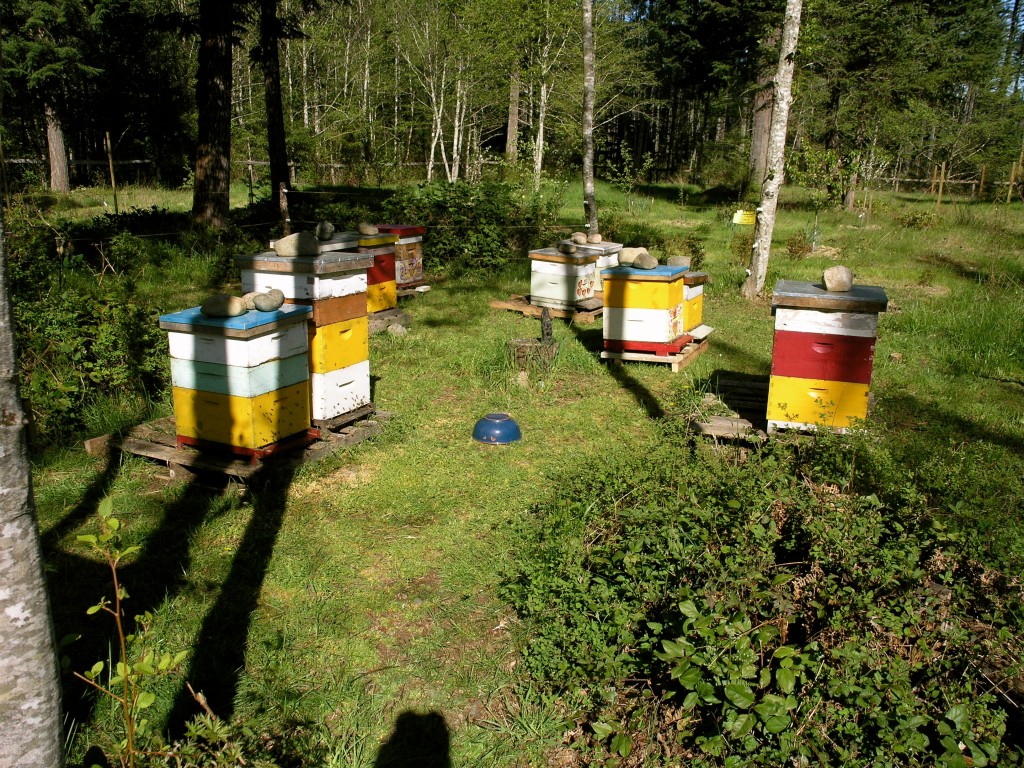 There is, let me tell you, nothing quite like having your head in a cloud of bees with the heavenly scent of dandelion honey all around you.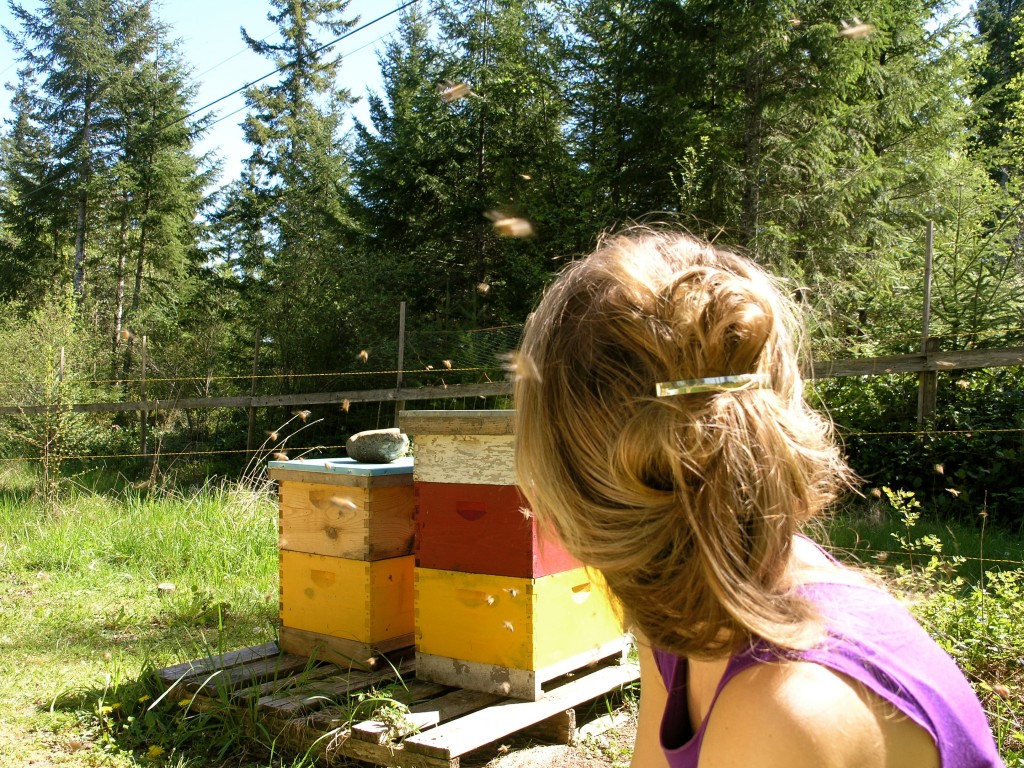 And if you were to fly over Honey Grove on any given afternoon, you might have found me tending flower seedlings, gently coaxing them out of their greenhouse trays and into the outdoor gardens.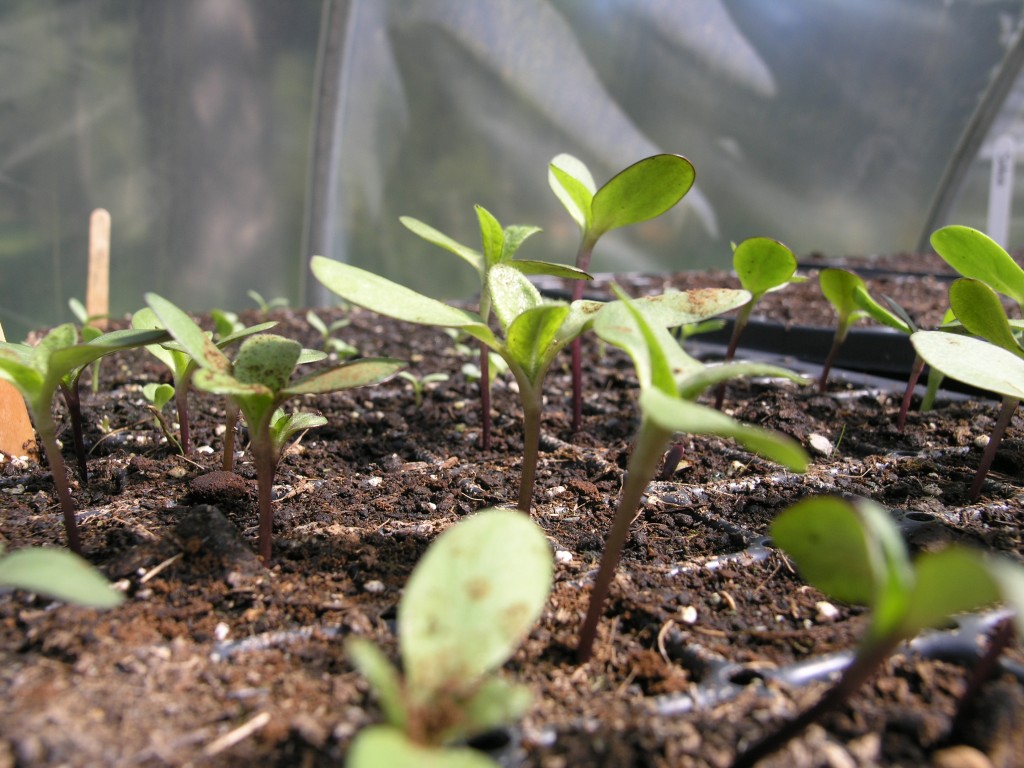 And if you looked down from the sky at night, you would have seen me there under stars, in my nightgown, searching for slugs and finding them. If you were listening, you would have heard me uttering a wee prayer before offering them to chickens. In the early mornings, you would wonder what I was doing, squatting low to the ground and remaining very still for long periods of time, looking upon the tiny green shoots rising out of the dark fertile earth in a kind of enraptured awe. Or, you might have seen me bent over, peering down upon the pea shoots coming up under their protective fleece, looking positively gleeful.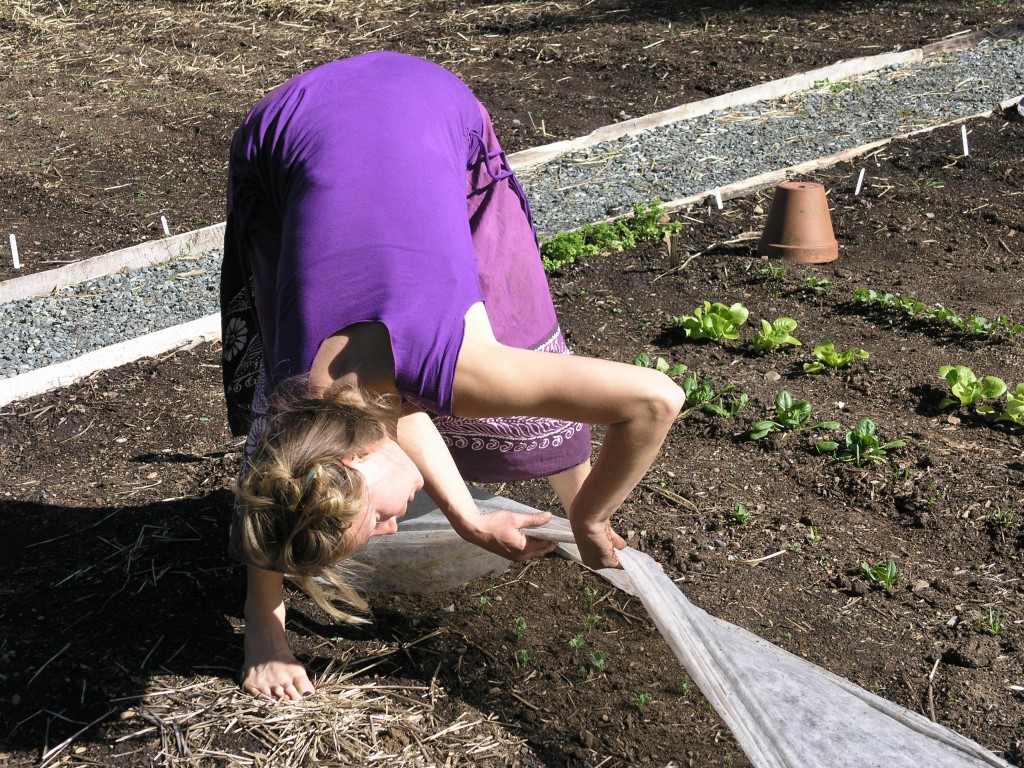 And every year, right about now, I somehow manage to forget the profound intelligence of the natural world, and I find myself bent over my neatly planted rows of kale, wondering, will they come up again? Will they really grow into the same dark and leafy beauties that they did last year? Have I done all the right things? Have I brought in enough compost, kept the ground moist enough, sacrificed enough slugs? Will my garden grow, despite my doubt? And you know what, it does. Yes, to my great embarrassed surprise and despite my worry, everything grows, and not only does it grow, it thrives.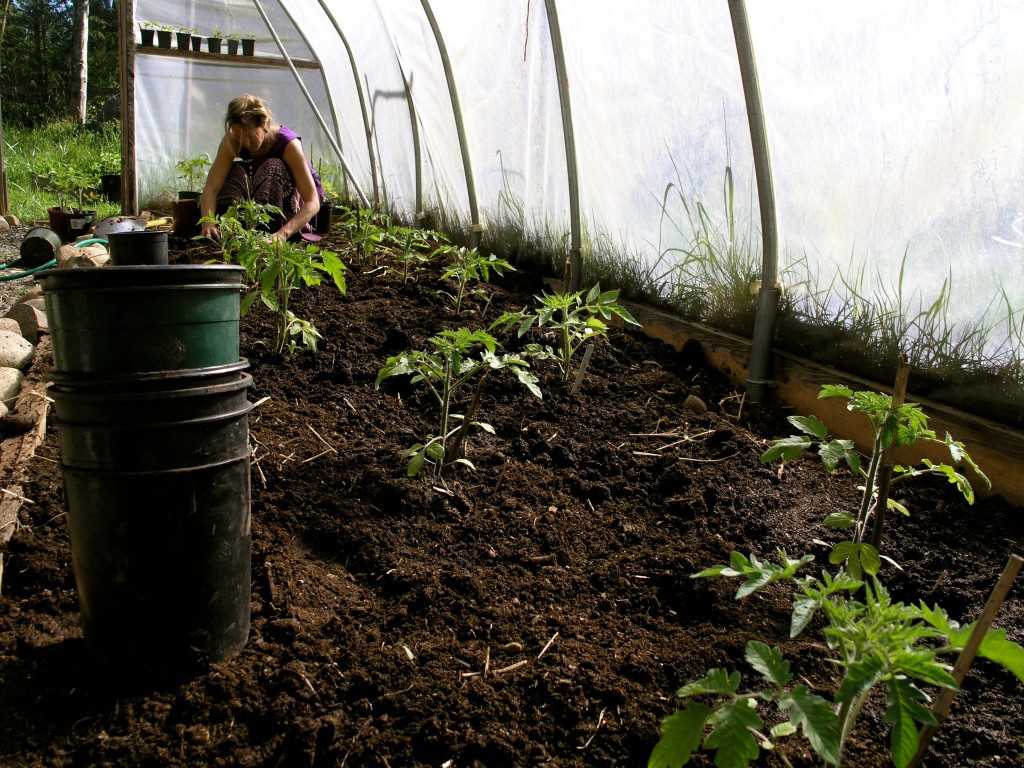 Eventually (I am beginning to realize) there comes a point in gardening (or perhaps in life) in which one must give up worrying. And now Gus is looking at me, as if to say, this is what he has been trying to tell me all along ( because, this is after all his secret of the universe).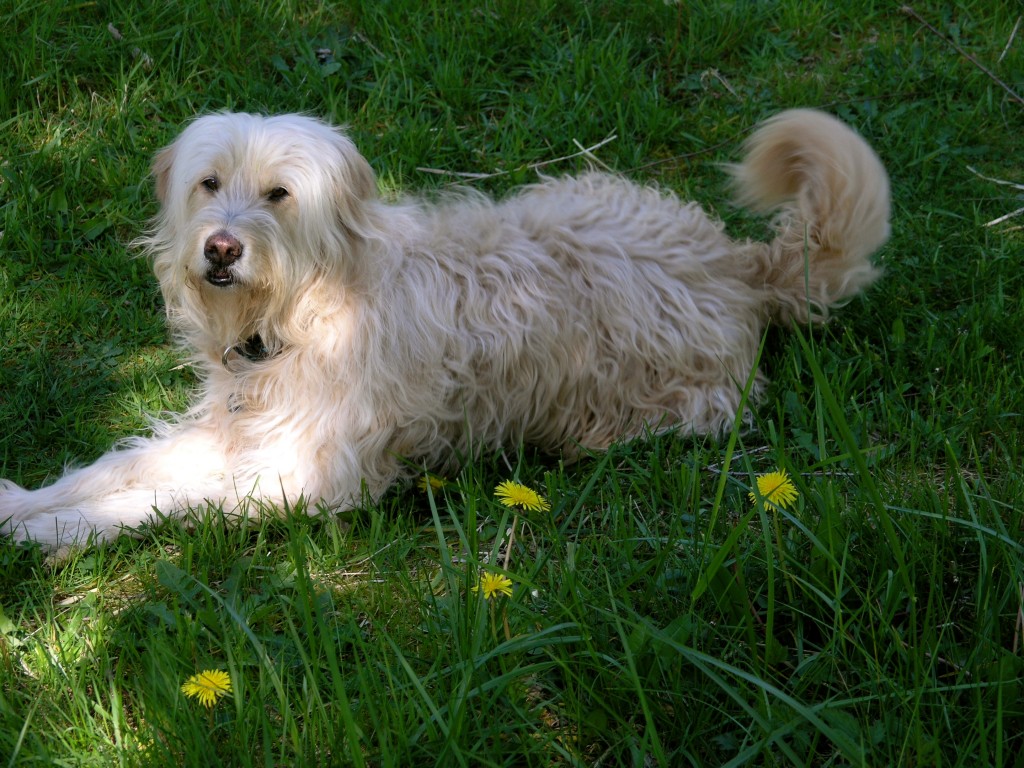 Yes, I am beginning to believe that once we have done everything we can, with a good deal of heart and dedication and skillful practice, we must simply let go. Once we have tilled and mulched and sown, our part ( for the time being at least) is complete, and the rest is up to an intelligence that is far greater than we can even know. Perhaps, this is what the mystical ones mean when they speak of Co-Creation. Otherwise, while I am practicing Gus' secret of the universe, Mark has been learning the art of fruit-tree-grafting with our lovely friend called Richard.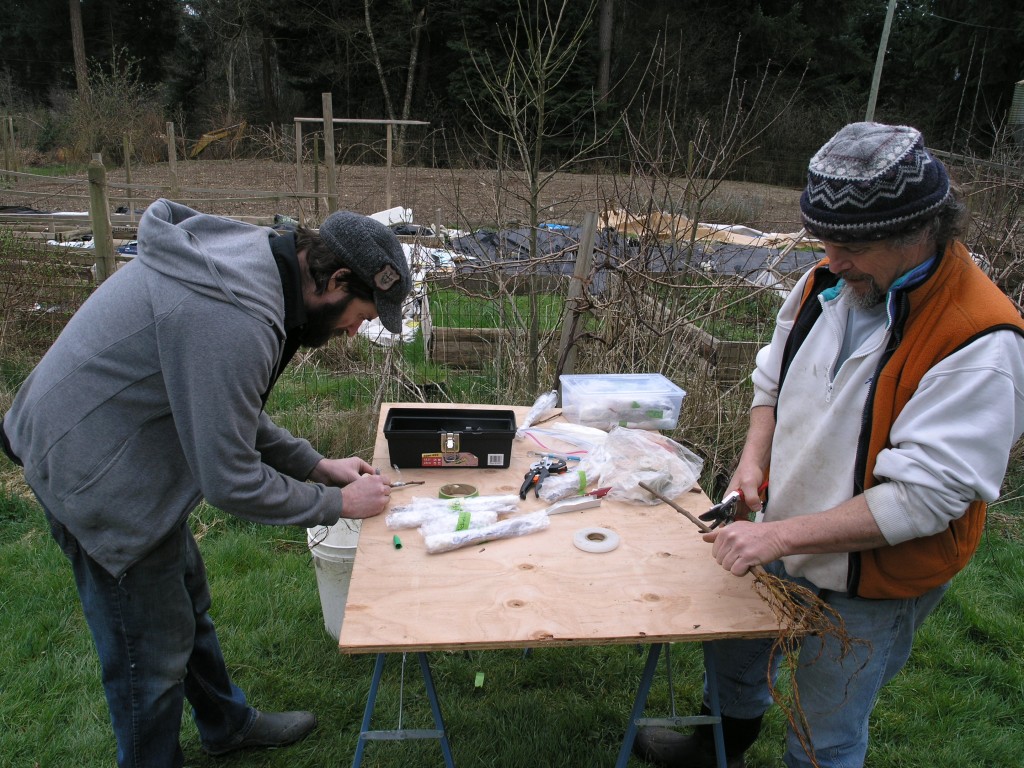 And Katie is whirling around the kitchen in her sparkling way making incredible honey cakes, covered in edible flowers.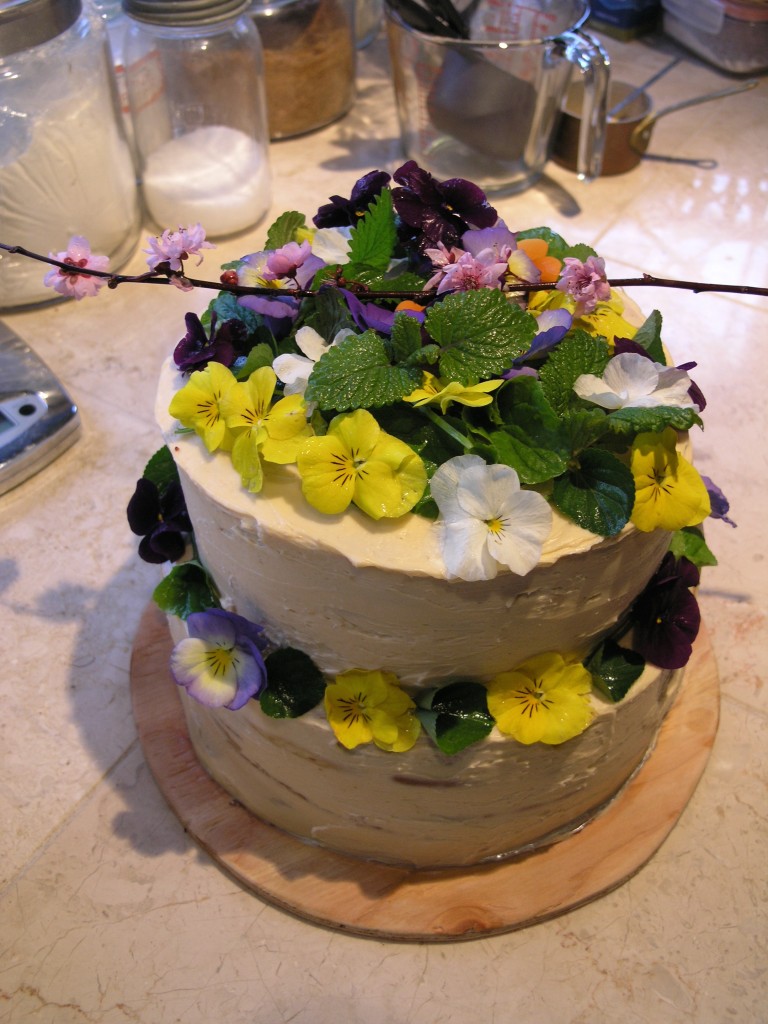 As for Cohen, he has been so busy moving from here to there amidst of his projects that I do not have a single photograph of him. Yes, these days on Honey Grove are long and full and warm, for spring is here in all her green and resplendent joy and there are a thousand things to do. For now, I bid you farewell, you see the sun is still shining and there is work to be done.
In gratitude for your company,
Nao, Mark, Gus, Cohen, Katie and All at Honey Grove~