I would like very much to sit down and write something about the poetic landscape of this season, something about the enchantment of June, something about long days and wild flowers, but alas it is not going to happen. It is not that the poetry well is dry, nor is it a lack of inspiration, only a lack of time to communicate.  (Well that and my poetry is nothing to write home about.. eh eh)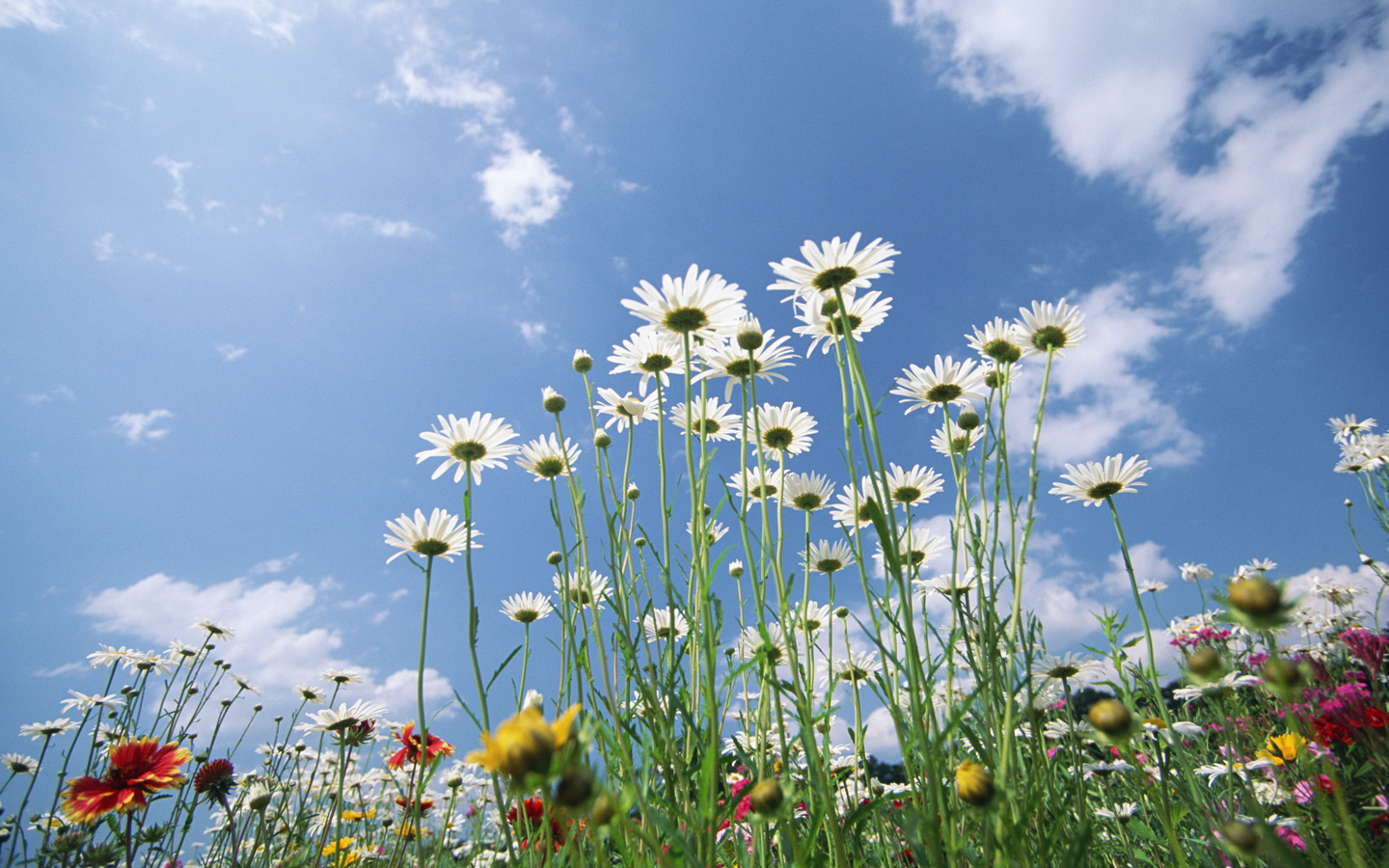 With all the busyness here on Honey Grove, from Ron the Rooster's first morning crow until the sky goes dark again at 10:00pm, we are going.  And so, I have decided to create a blog post in pictures instead of words, because I think this may be the only way for me to offer you a window into Honey Grove at this particular moment in time.
And so, it looks like this…..Mark has been brewing again, with local hops and barley. His unwavering dedication to creating the "zero mile beer"  inspires him onward, and I can honestly say that each brew brings him closer to his goal.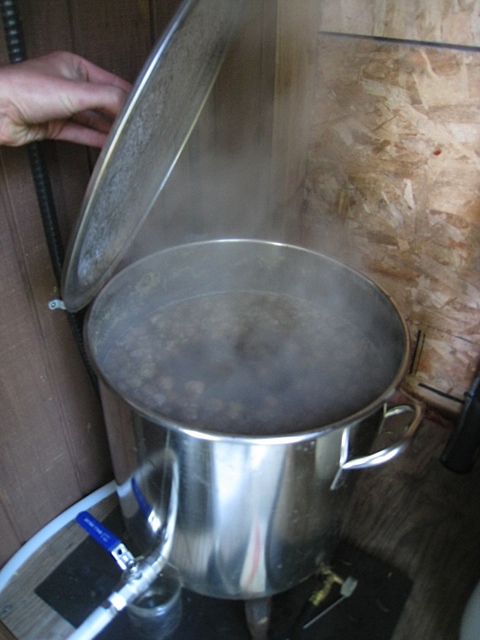 And he has become very clever when it comes to grinding the grain.  It seems that hand grinders are not all they are cracked up to be. The reality of grinding buckets of barley often results in a very sore arm and we have enough soreness these days without adding insult to injury. eh eh.  I came in from the garden to find Mark rather pleased with his latest invention (see below). Yes, the "Ode to the Power Tool" rings on.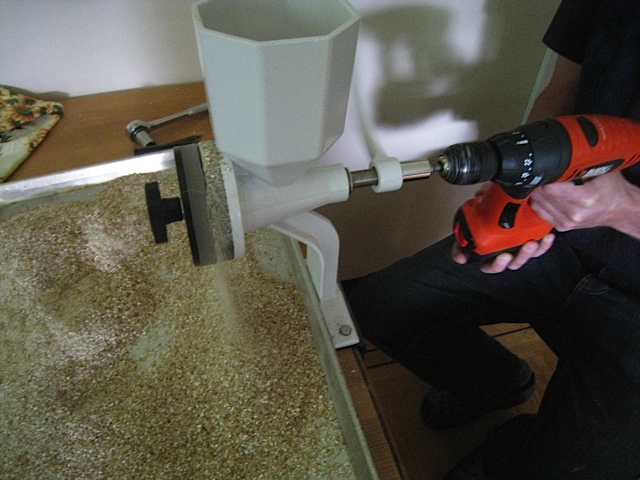 And while we weed and dig and hammer and plant, the chickens are reminding us to stretch and play.  It was this lovely move that our rooster T-Rex did that inspired me to sign up for a yoga class again.  I thought to myself, even the chickens are taking time to stretch, boy do I have a lot to learn. Thanks T-Rex~ I think we are all going to benefit. ( a note on T-Rex's name: My young and very wise friend Tiffany told me once (when she was 9), that chickens are the closest relation we have to dinosaurs left on our planet at this time…so Mark being Mark got it in his head to name one of the Roosters T. Rex, or so he says…he has also been known to play "Get it on, Bang a Gong" from time to time, so it's hard to say what inspired him)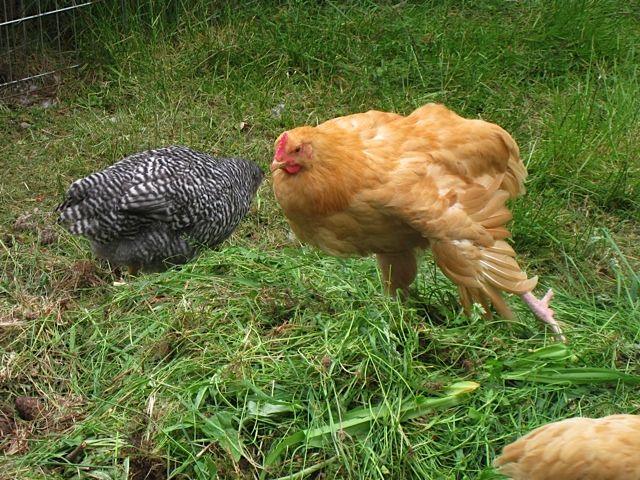 Otherwise, we have had a staggering amount of rain this past month and our bees have been very hungry as a result. When the rain pours down bees do not fly, and not enough sun means that there is not enough blossom, and not enough blossom means that there is no nectar-flow and all of this combined means making gallons and gallons of sugar syrup in the kitchen and carrying it down to the hives.  Nobody was impressed, not the bees, not us, not the flowers.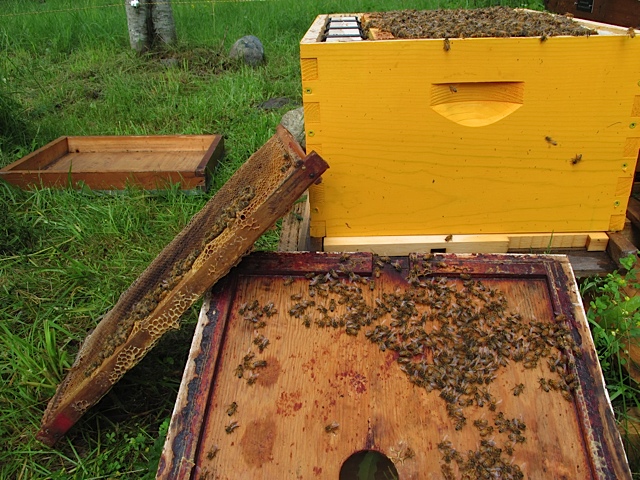 And just when things were full to the brim, well, strawberries and rhubarb came into season, and so lots of jam was made for the cottage guests.  You have to have something wonderful to put on Mark's home-made bread and who can resist strawberries and rhubarb together. Between the jam making and the sugar syrup making our kitchen is a very sticky place.  Well that and I don't have time to clean it.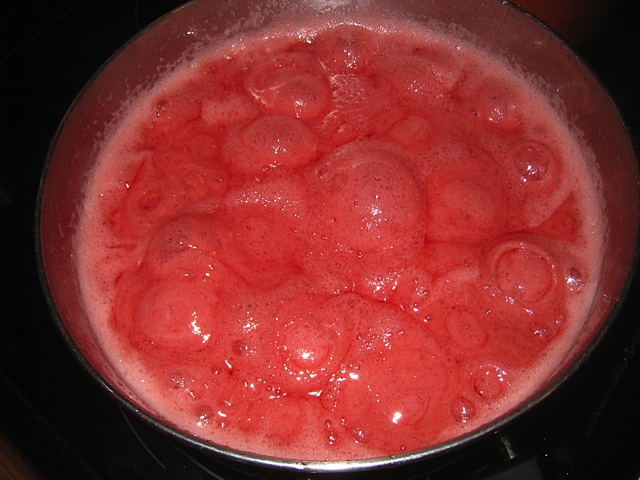 And in the garden, the peas are ready to eat!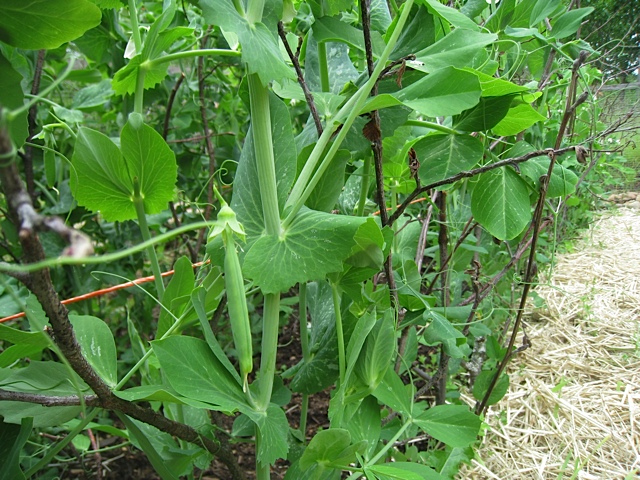 And the salads, oh the salads, they are a song unto themselves…yes, the gratitude is as staggering as the tasks.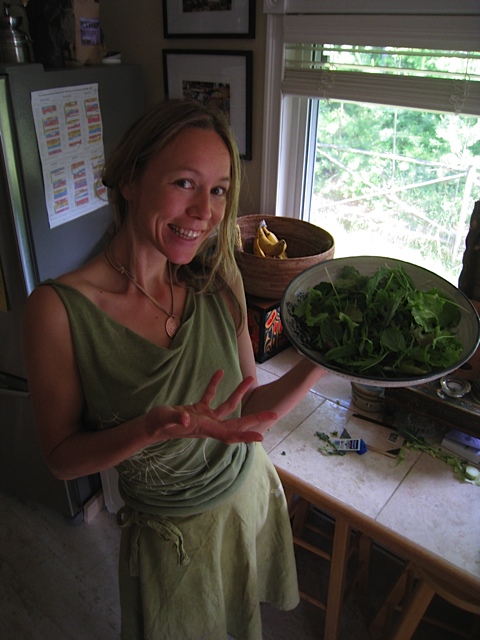 Okay, that's it, back to work.  The baby ducks are arriving today.
Blessings From Honey Grove~
Thanks for cheering us on, it means the world.
Nao, Mark and Gus too.