Recently, after a long day, Mark looked at me and said, "You know it is odd to think it, but summer used to be a time of relaxation for us." And don't ask me why, but this statement caused me to laugh really hard, for a long time. It is perfectly clear that there is actually nothing funny about what he said, but in true Mark style, it was his impeccable timing that took my legs out. His comment was delivered from an arm chair, at the end of 14 hour day. There he was, sprawled out and covered with cobwebs (from the root-cellar restoration project that he and Cohen have recently embarked upon) recalling summers on the beach. His hair was glued to his face, and the shape of the straw-hat that he had been wearing since 9 o'clock that morning had given his head a new shape, which made me think of those plastic potato people form the 1970s. As for me, I was going by with another basket full of tomatoes. There was honey in my hair and a lighting-bolt-dirt-smear running across my brow, from a recent potato dig. All this, while trying hard to imagine a time, when summer was relaxing.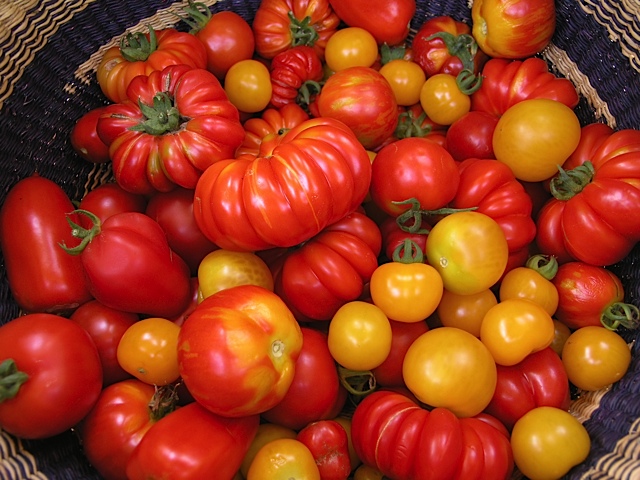 Yes, summer on Honey Grove is a lot of things, but I must admit "relaxing" is not one of them. This is not a complaint, just a fact, for it is harvest time on all fronts, and we are working from dawn to dusk these days, trying to get it all done. We are, as the old-time-farmers used to say, "Making hay while the sun shines." And shining it has been, although I must admit we would like it very much if it would stop shining for a time. We are in the midst of an extremely dry summer here on the Pacific West Coast. The constant blue sky is beginning to feel strange, haunting almost, the same cloudless expanse,day after day. The local farmers from down the road have not known a drought like this for over 20 years. The earth is desperate for water. Each day, we watch our bees fly out of their hives to land on flowers, but those flowers contain no nectar.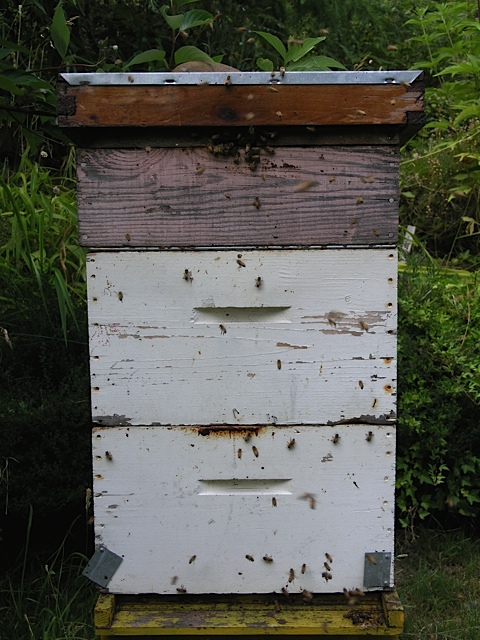 There is so little moisture in the ground that even the flowers have dried up. This said, the honey harvest this year is very minimal. Only a few of our hives have enough honey to share with us, others do not have a drop to spare, and they will need feeding if they are to get through winter. To have any honey at all is a blessing. Honey is always sacred to us, but this year it is more so than ever.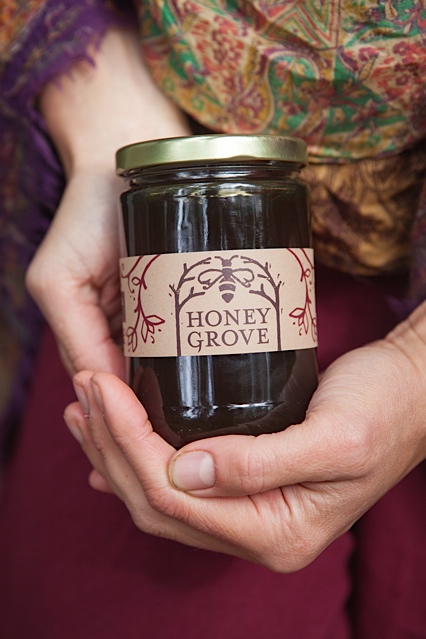 The bees are doing well though, and at the end of the day this is the most important thing. Going into the hives we can see healthy bees with very few mites and young strong laying queens.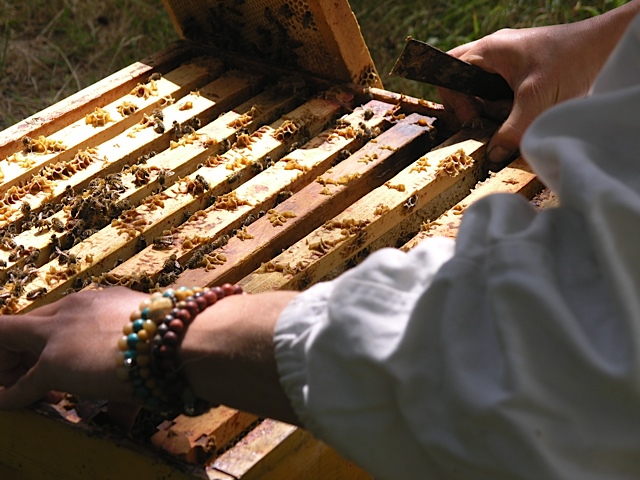 And whilst we are counting our blessings we should also celebrate that our well has not run dry! That we are still able to water our gardens and our fruit trees. We have seen the drinking-water-trucks parked outside a number of properties in our area this past month. This said, water is being used sparingly on Honey Grove. These days we hand-water only the things that need it.  It seems to be enough though, because the garden is ripening and the harvest is non-stop. Thank goodness for our student helper Alexia for her hard work on Honey Grove, as she picks beans and berries and cucumbers and helps me to plant the winter gardens.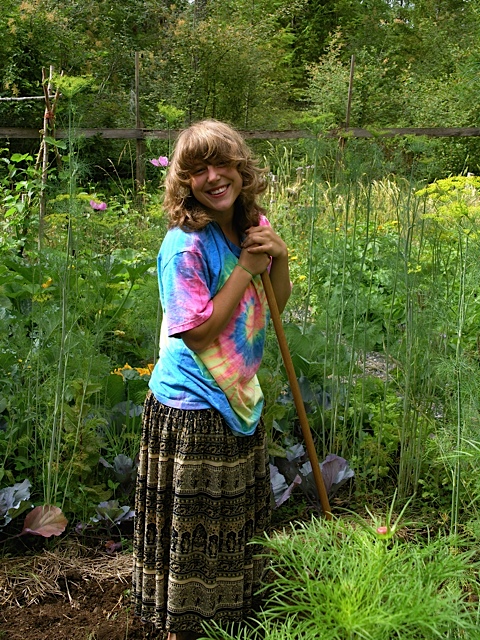 And while I am hand watering and putting turnip seeds into the earth with Alexia, Mark and Cohen have been out catching salmon.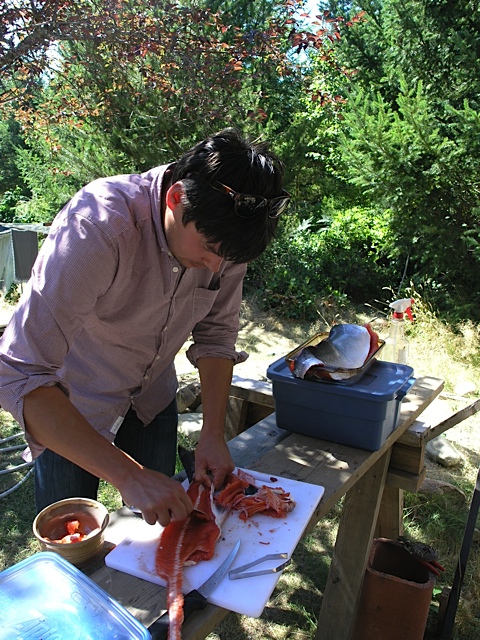 And sun-drying tomatoes and blueberries.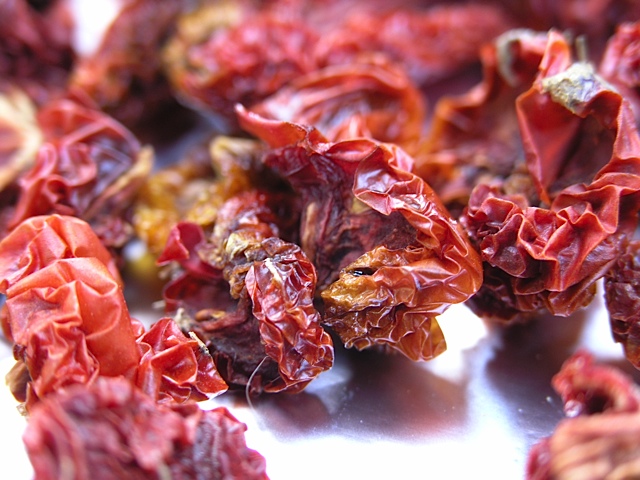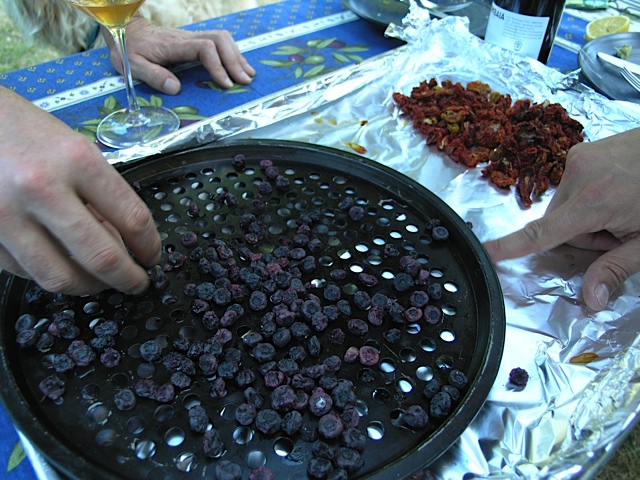 Oh and Mark's experimental barley crop was a success! So he is inspired to grow more next year. His dream of a "zero mile beer" might just become a reality yet.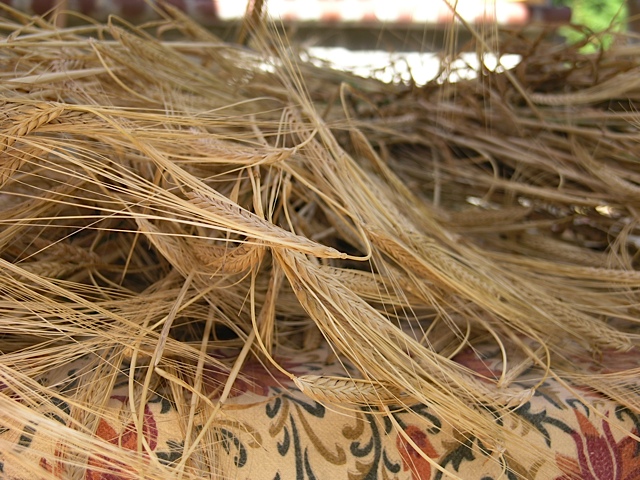 Otherwise, while the figs were coming into their ripe perfection.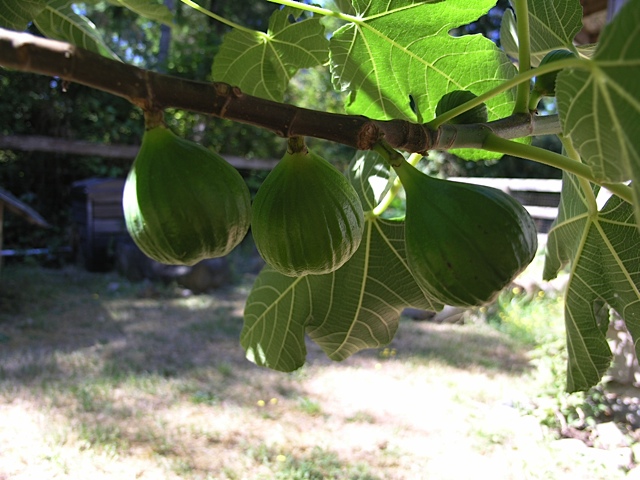 and the onions were drying in the summer sun…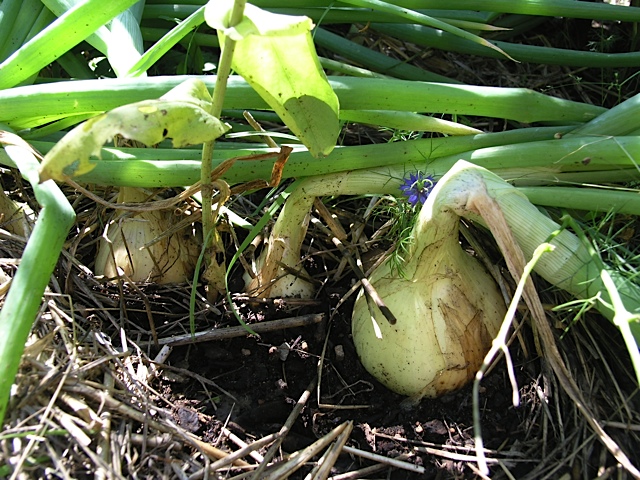 my dear Mom and our beautiful niece Senay came for a visit.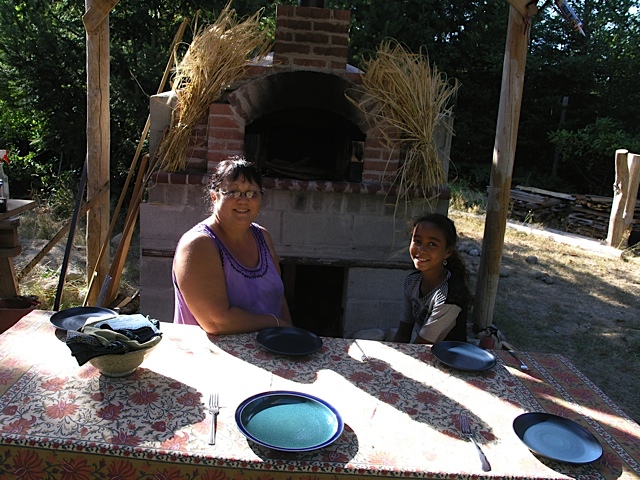 And it is a good thing they did, because we remembered to pause for a moment amidst the summer harvest, to have delicious dinners at the picnic table.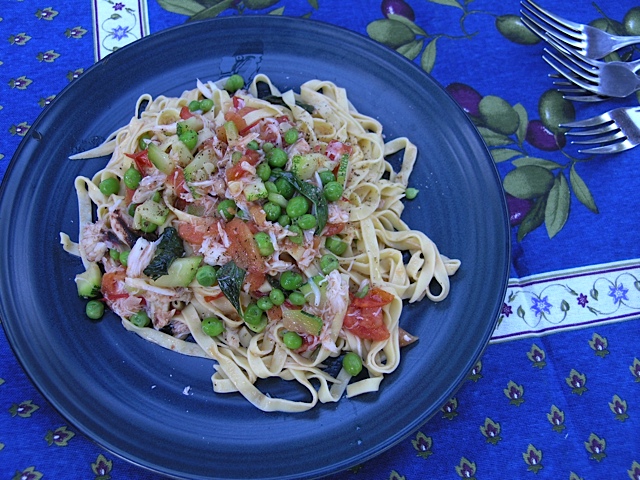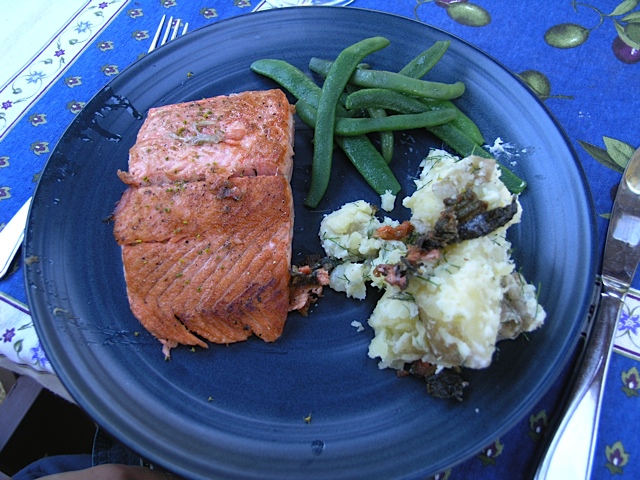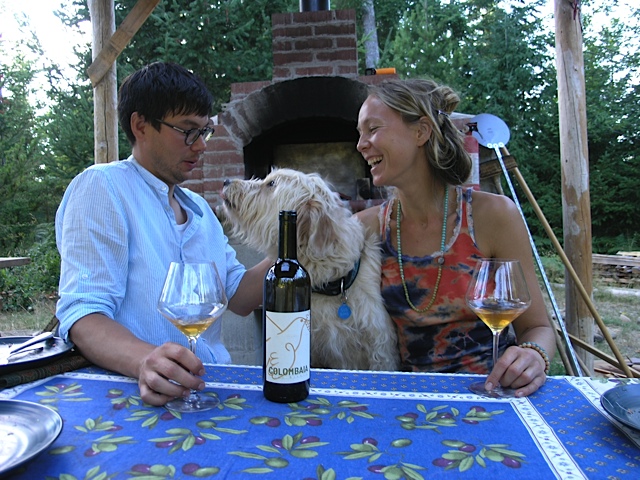 and to build woodland altars for the local faeries.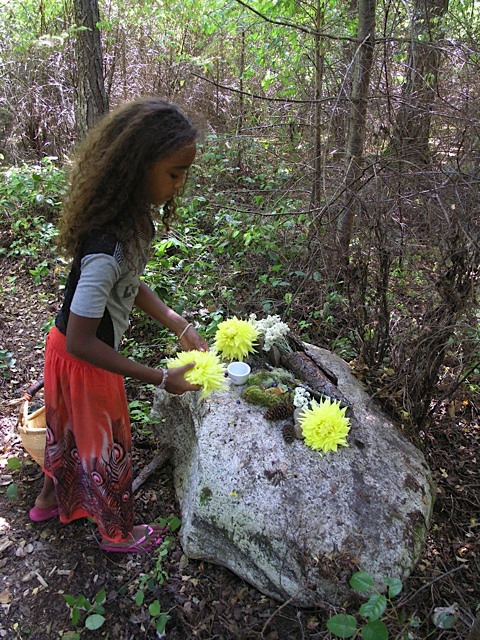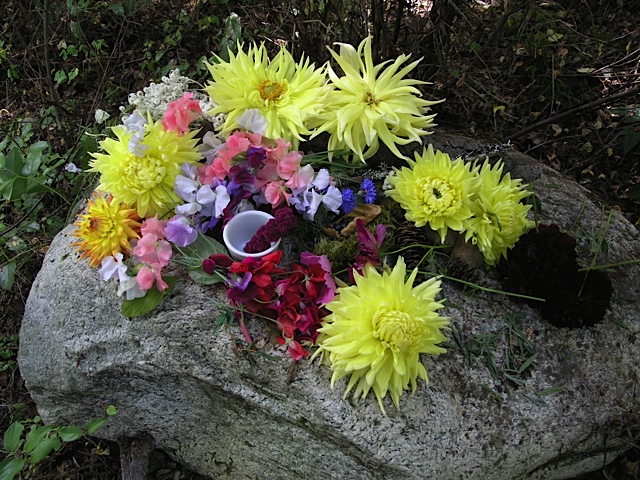 and to pick the garden flowers…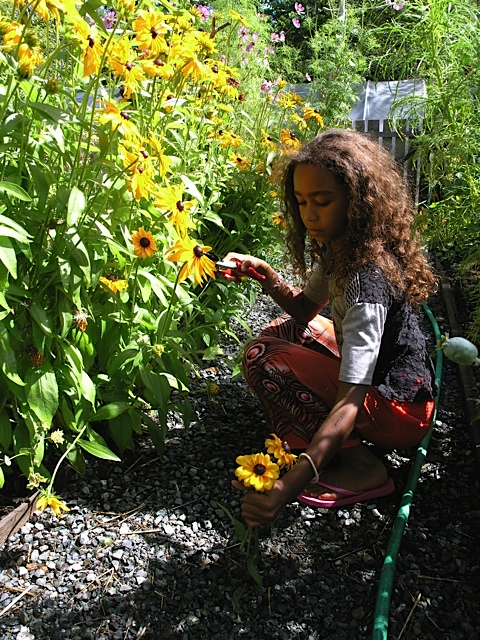 with the sole purpose of making bouquets, just because.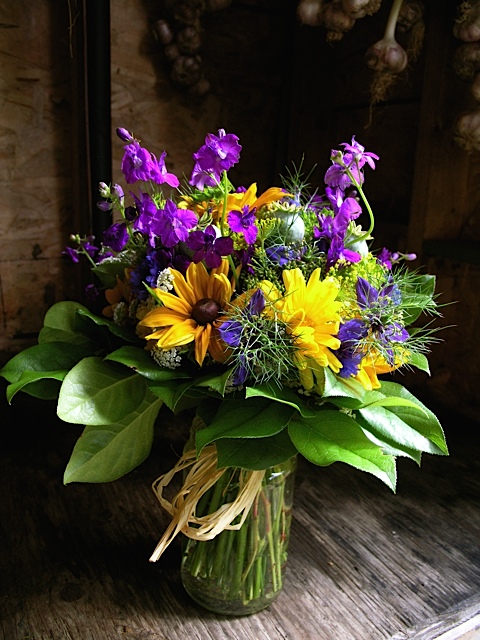 And of course, Uncle Mark and Uncle Cohen had to make their famous sour-dough pizza.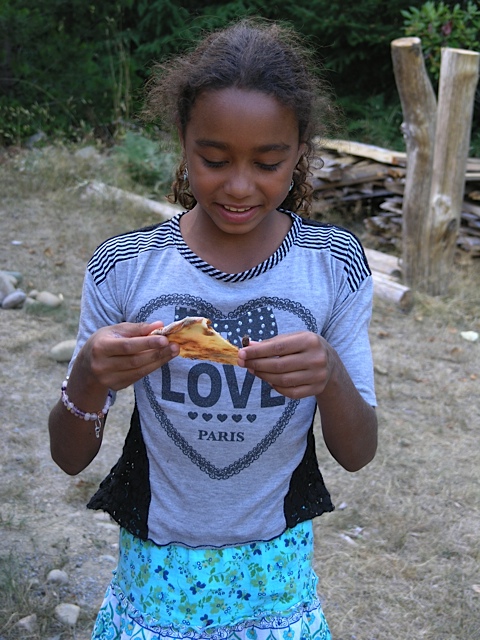 which food critic Senay, gave a 10 out of 10. And now, I must be off now. For I have indulged for long enough, sipping my morning tea and telling Honey Grove tales. There is, as you know, work to be done. There are biodynamic bee teas to make and more tomatoes to harvest. There is a wee bit of honey to jar and a pile of wood to stack, oh and there is a a root-celler roof to put on.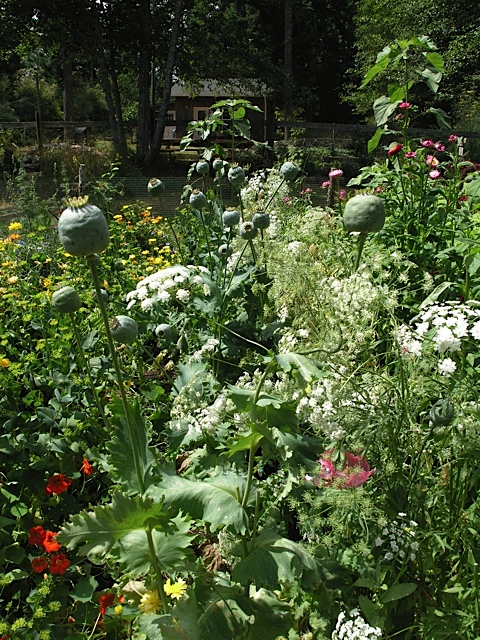 From the edge of a late summer garden, I bid you farewell. Blessings to All and may this post find you in the midst of a sweet summer day doing something you love.
Nao, Mark, Gus and All at Honey Grove.
PS-Gus sends his love from a morning wander round the lower field, where he is inspecting Mark's hops and peeing on the property perimeter. Unlike us, he has not given up his summer's of leisure.