Standing at the beginning of another year somewhere between winter and spring, in brand-new-rubber-boots, with a long list of inspired plans, it seems that January has arrived again. January, such a determined month, he always arrives with a briefcase full of important plans and willful resolutions. My January wears a pressed uniform and stands confident with a sense of purpose. He takes charge. He directs. He manages. He orchestrates. He builds spread sheets and logs hours. Truth be told, I do not like him one bit, but, we seem to meet this way year after year, and so, I cannot say I am surprised, eh eh. The very moment I hang my new calendar on the wall, I feel like a tardy school girl, behind even before I have begun.
"I am sorry January, but it seems that you will always be more organized than I am."
(I am not sure if you have noticed yet, but good ol' January even has the sun working longer hours these days, for the evening sky is light until supper time now).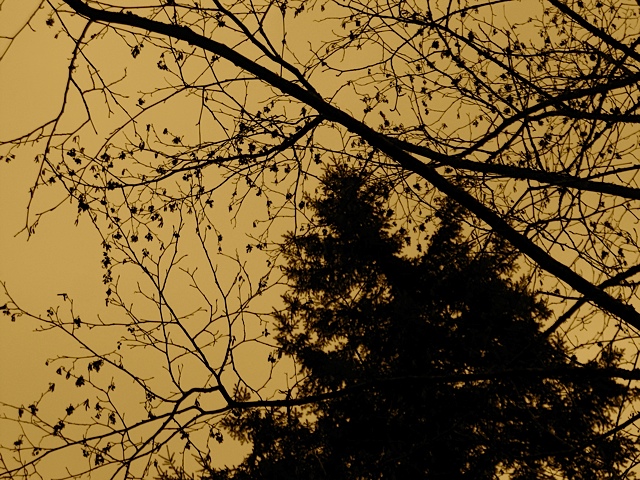 Oh, but it is a good thing for that extra light. An ever-so-slightly extended evening at this time of year is a kind of promise. It is something to hold on to when the North wind blows pink into your cheeks and jack-frost freezes the morning into starched patterns.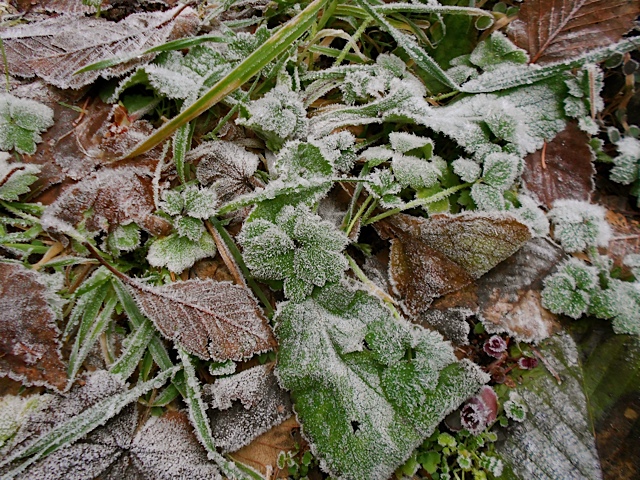 Yes, another year hath begun and we are as busy as ever here on Honey Grove. Despite the cold crispness of this season, we know that spring is not far off, and so plans have already begun for this year's vegetable and flower gardens. Seeds are being sorted and some of them will be planted in a few weeks, in the warmth of the house and poly tunnel. I must confess that I take great pleasure in gazing upon colorful seed packets on wintry days, especially with a cup of  steamy tea and the company of furred friends (who seem to love the musicality of seed packets as much as I do).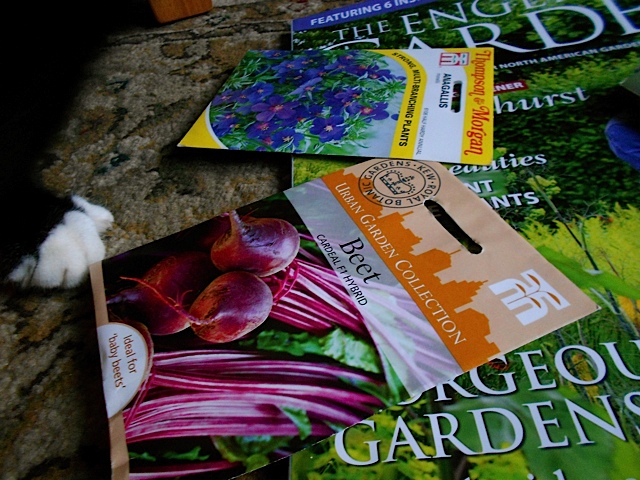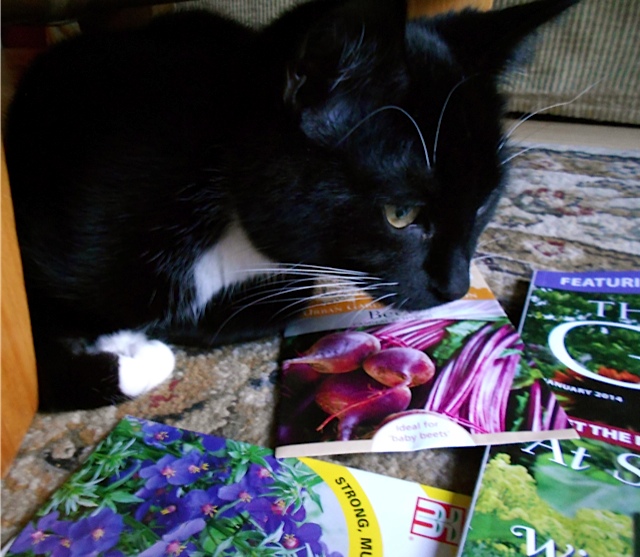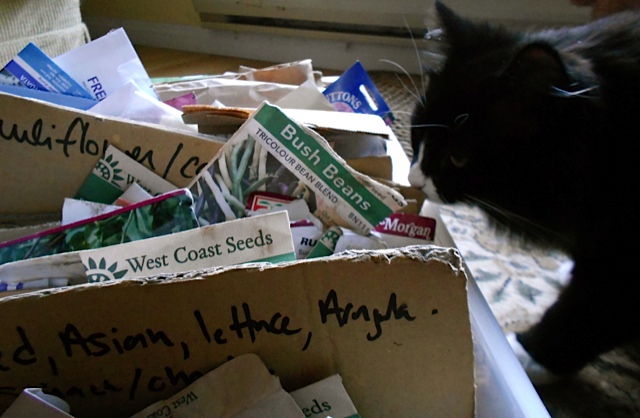 And there are a tremendous number of seeds to be planted over the up-coming months, as the Honey Grove gardens expand and multiply. On this note, I  am happy to report that our new herb garden has officially been dug! I have spent the week pulling stones and digging wheel barrows of compost into it in preparation for the coming months.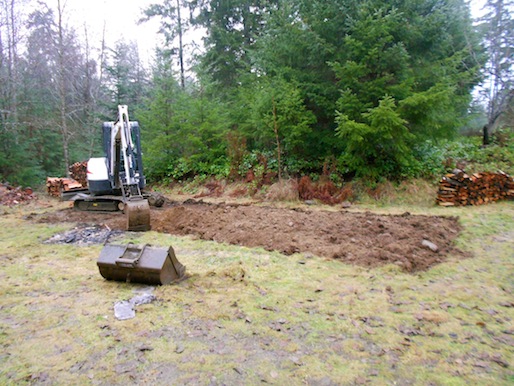 And whilst I am digging compost and preparing herb gardens and sorting seeds, Mark is experimenting in his new oven. He is perfecting pizza's and wood-fire-sourdough-bagels and old-world bread recipes.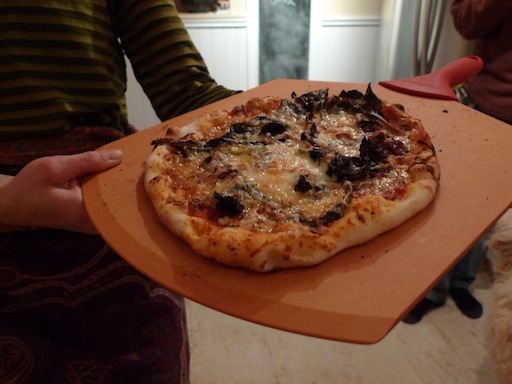 He is collecting long lengths of wood to create hot even temperatures,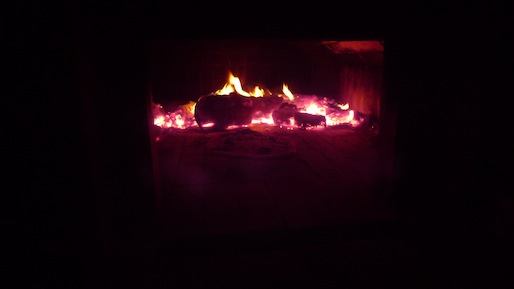 and he is cutting them into perfect lengths,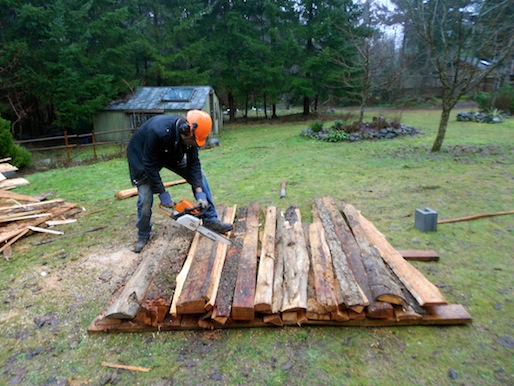 before I stack them in neat and sturdy piles.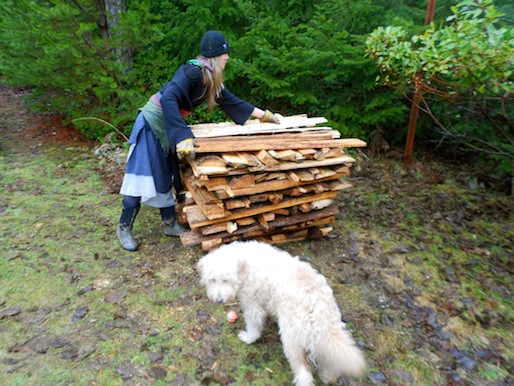 Otherwise, we are still drinking last summer's tea blends; mineral rich tonics for these hardworking bodies.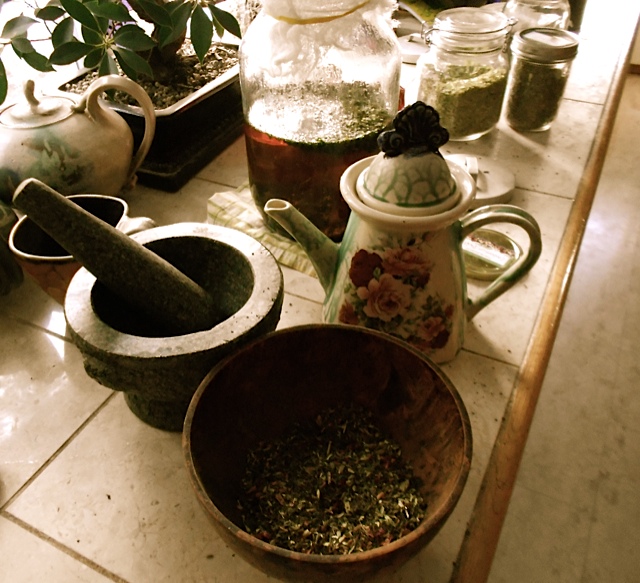 And, when no one is looking, I go for afternoon twirls in the vegetable garden, don't tell January, but it helps me think.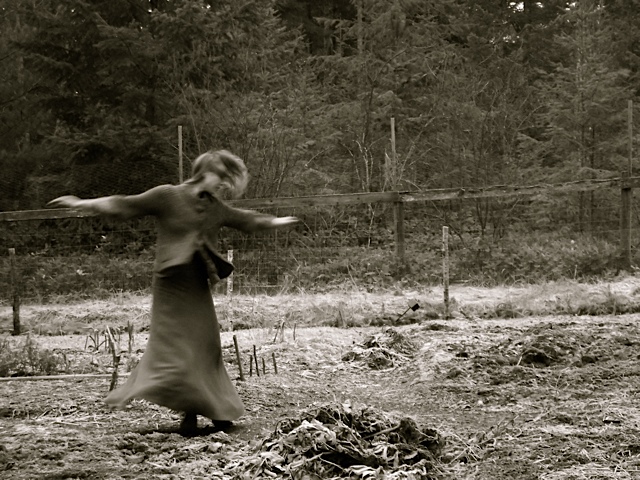 As for Gus, he sends his love from a cozy bed, after a long walk through a nearby fir-wood, having told January to take a hike.
Blessings from the Honey Grove Hearth,
Nao, Mark, Gus and all at Honey Grove