Recently, one sparkling morning about three days ago, whilst the sun was busy illuminating strands of gossamer web that ran between thick rows of Italian kale plants, a friend dropped by from down the road. She came to lend me a well-loved book and to give the exquisite gift of an antique honey jar. She came in a rust coloured wool sweater, with bright eyes and an even brighter smile.  She walked over to me, bubbling over with the light of the new day, and then with tremendous heart and genuine curiosity, she  asked me, "How are you Nao?" And she asked me in such a heartfelt way that I actually paused to consider her question, for her penetrating and loving gaze, demanded more than a "fine thank you."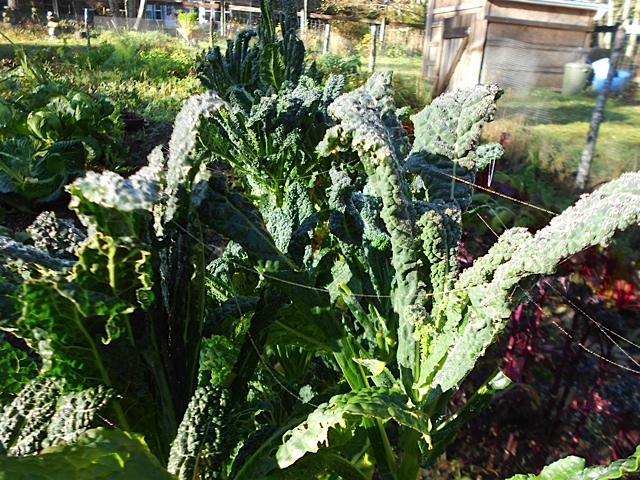 And even though it was only a brief moment before I offered her my response, a profound recognition dropped into my cluttered morning mind. For when I opened myself to her question, a warm wave of ease washed over me, and I said:
"You know, I think I am content."  (You see, contentment for me is not something I am very familiar with. As I have mentioned on many occasions, I still have a long way to go on the road to peace. eh eh)
But, what I can tell you is this, what I felt in that moment, was not really a feeling at all, because it was more than that, it was more expansive than a feeling. It was bigger than happiness or sadness. It was bigger than "how."  Yes, on this particular sunny November morning, it occurred to me that contentment is not the same thing as happiness at all. Contentment is not attached to an outcome or a goal or a feeling or an idea. Contentment has nothing to do with when, or how, or why, or should. It is rather, a sort of ease-fullness, a kind of acceptance, a celebration of all that IS. It is perhaps what the wise ones call wholeness. And so, you may well be wondering, what this contentment I speak of actually looks like, and if I were going to answer that question honestly, I would have to say it is many things, but it is especially the warmth emanating from Mark's brick oven, as it burns through the afternoons, curing the inside of the dome and sending its orange brilliance into the world.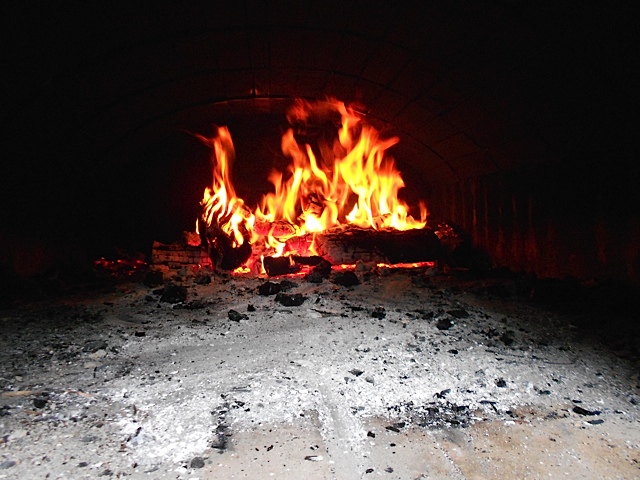 Mark is now an official fire keeper. He stands for hours watching and feeding the flame, sipping strong cups of sweet tea, smiling from the inside out.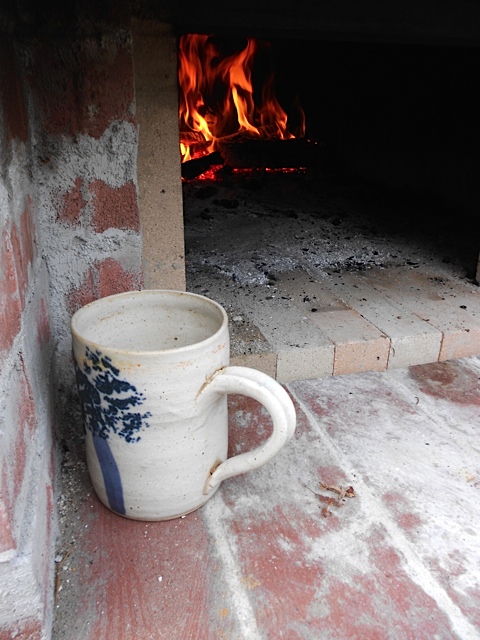 And while his oven burns, the fire calls his greater vision forth and he imagines homemade pizzas and loaves of  steaming bread coming out of his earthen creation, on long wooden peels. There are still a good few months to go before it will be completely finished, and so there is time to daydream as he goes.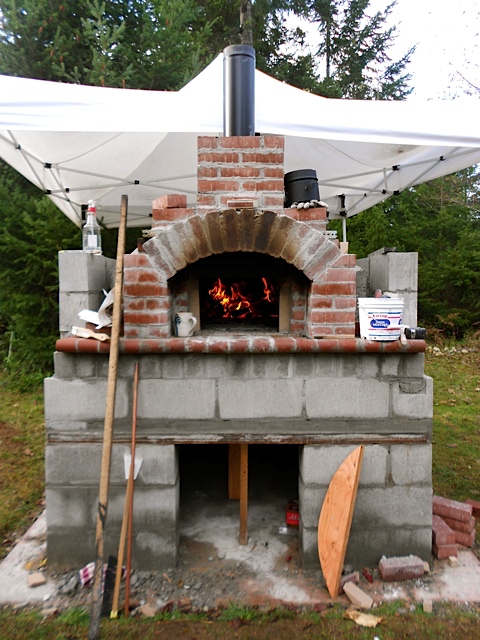 As a matter of fact, it was just this sort of visioning that brought Mark across the garden toward me wearing a pair of old green gumboots, a sense of purpose in his stride, to say, "I need a herb garden."
"Oh," I said, "we have a herb garden."
"No,"  he said, "I mean a really big one. I need herbs for pizza and sauces. I need herbs for breads and soups.  I need enough herbs for you and I and all of our guests."
"Oh," I said, it sounds like you need a herb garden."
"Yes," he said, "that's what I said."
And so, with the guidance of Mark's wise horticulturist father, plans are being made to create "a big herb garden." A 600 square foot bed just for culinary herbs, for rows of oregano and tarragon and rosemary and thyme and parsley and cilantro. The digging has already begun and I spent yesterday taking rosemary cuttings and making divisions of thyme and oregano plants from my current herb garden, for this inspired new plan.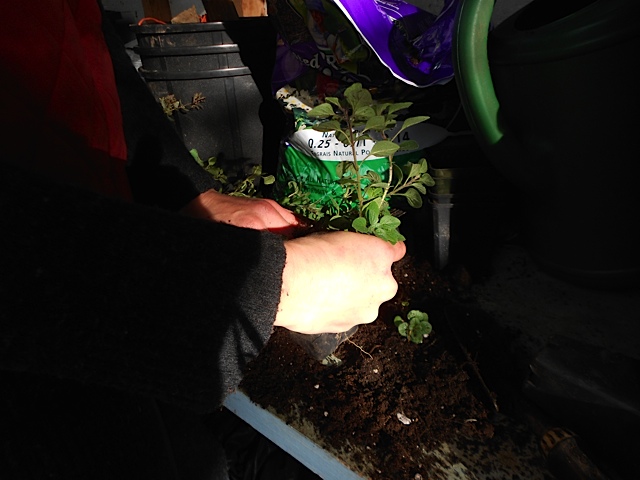 I put little rooted bundles of aromatic greenness into pots which I then buried in our vegetable garden until next spring.  Later, once they have established, we will move them to their final location.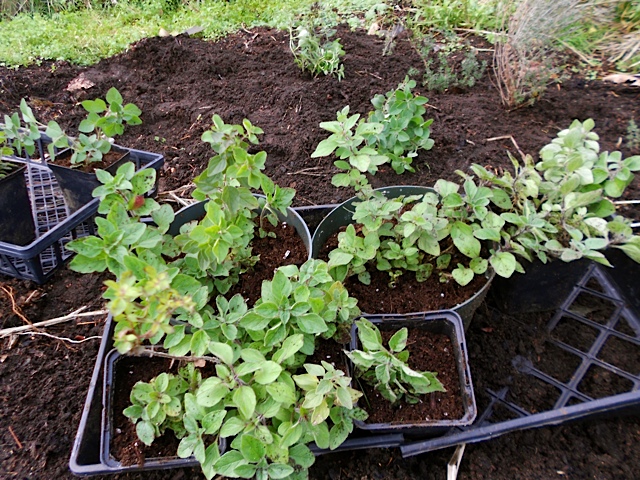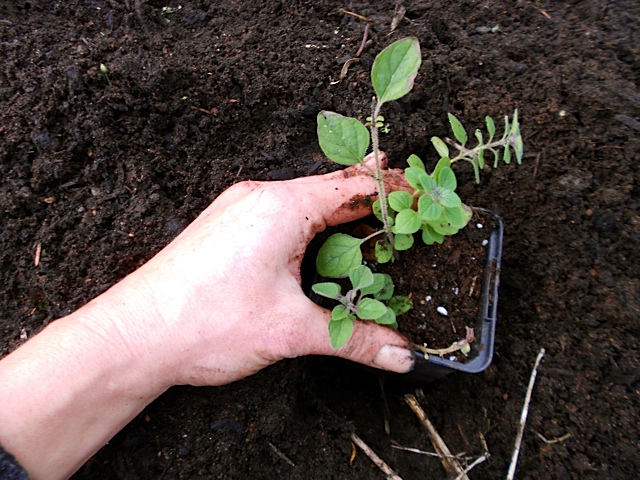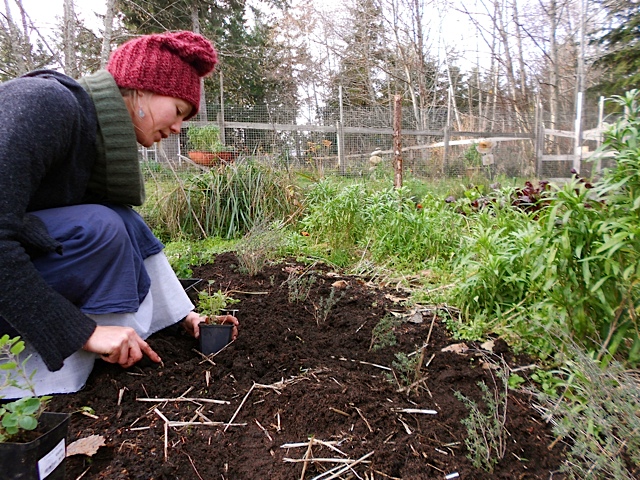 And as I spent the afternoon in the fresh and invigorating company of thyme and rosemary, I recognized that contentment has a smell too. The next day I found myself jarring the herbs that we dried this summer. And although we shall miss their presence in the living room, hanging from the stairwell rafter, we will enjoy the flavour they will be offering our winter meals.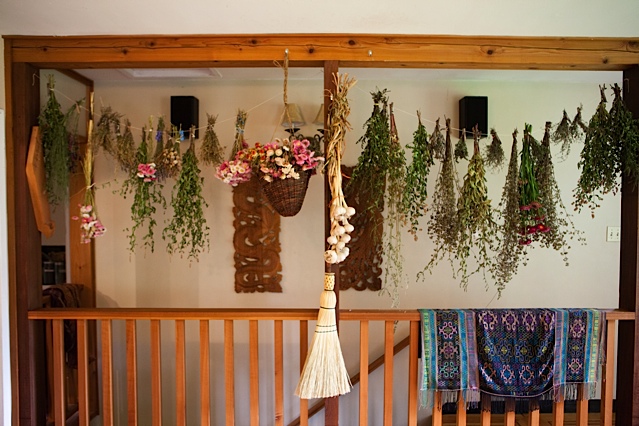 I sat at the table in the fading afternoon light and I de-stemmed them, I crushed their scented leaves in between my fingers, and the room smelled like a country hillside in Greece. I was sure I could hear the bells of sheep clanging in the distance and there was the faint smell of Mediterranean sea air coming from somewhere. I labeled and shelved each jar. I did this with tenderness and appreciation and gratitude, for there is something about a process, about an experience that takes you from start to finish, that is a marvelous thing. There is something about growing a plant and harvesting it and drying it, before adding it to soup, before taking it into these hardworking bodies.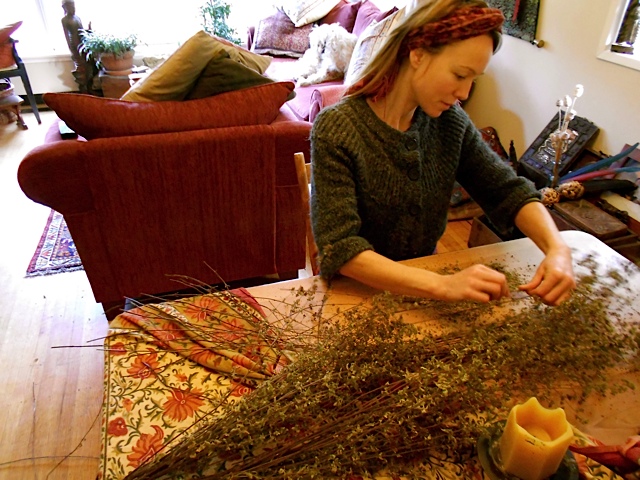 Yes, contentment today is the warmth of Mark's fire, it is the smell of Mediterranean herbs on a winter's day and the illumination of a glistening strand of spiders web, in a garden of kale, that just begs to be picked and eaten by the basketful.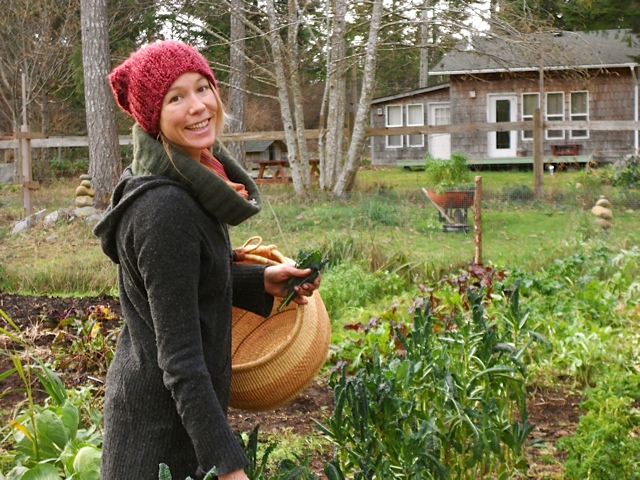 Blessings and Gratitude to each of you, thank you for your company on this journey.
Nao, Mark, Gus and all at  Honey Grove.
And of course, if ever we should need reminding of this thing called contentment, we can always go and ask Guru Gus, who seems to have this down better than anyone I know.