Last night, I dreamed I received a red sealed envelope, hand-delivered to me, from The Queen. The envelope contained a letter, written in elegant script and signed by The Queen of Honey Grove Farm. It appeared that she, and her royal entourage were soon to visit us. According to the letter it would be on Tuesday afternoon, around tea-time. We (Mark and I) were to be available for any questions that the queen might have, in our finest clothes of course, having scrubbed the dirt from beneath our fingernails and wearing shoes. The wearing of shoes, seemed to be of the utmost importance.
My first thought upon opening the letter was, "Oh dear, I will never get my fingernails clean," and my second, was to wonder, what sort of questions she might possibly have? Moments later, as if studying for an entrace exam to Harvard, I found myself rapidly preparing answers for the infinite possibility of questions that The Queen of Honey Grove may or may not ask. I began to sweat. My head was spinning with compost techniques and beekeeping practices and tomato fertilizer recipes. If only she would come on Friday I thought, then at least I would have more time to prepare. Luckily, before the dream turned into a nightmare, I began to realize the hilarity of the task I had set for myself and the sheer impossibility of my undertaking. To have the correct answer to ANY and ALL of the questions that The Queen of Honey Grove might ask…Imagine! Even the chickens had a good-ol-cluck over this one. "You're kidding they said, are you really trying to find the answers to all things within the farming/beekeeping/horticultural-universe? Good gawd girl, take a dust bath, you've lost it."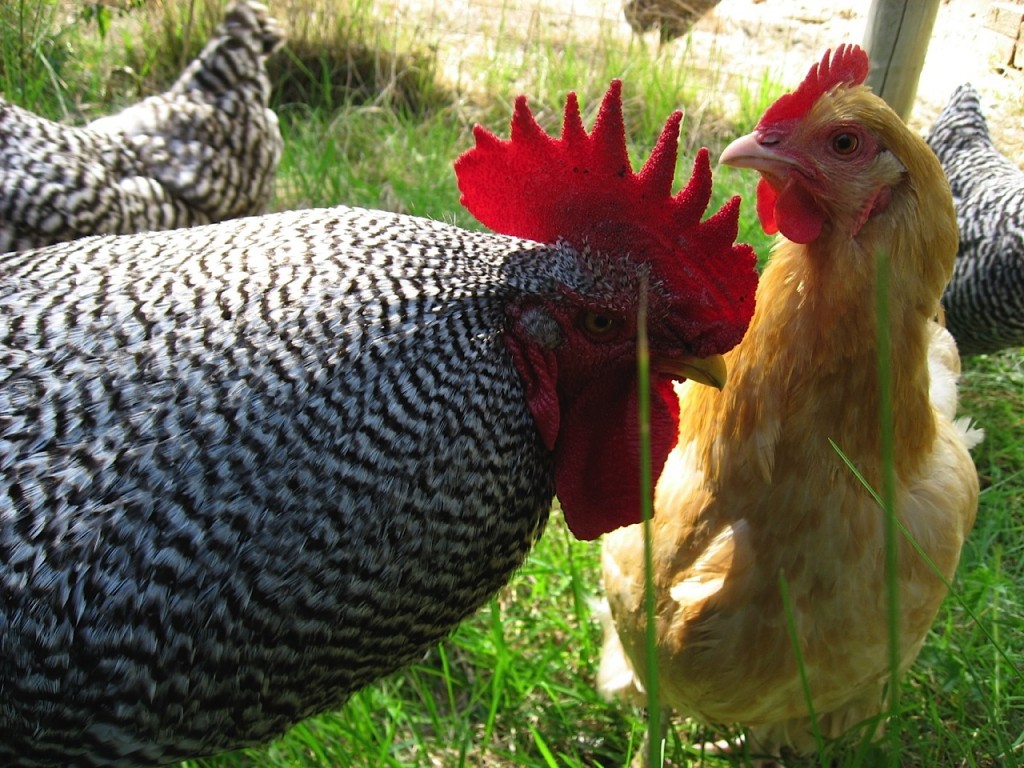 Thanking the chickens for their insight, I began to see that it was a rather tall order. And then, just like that I woke up, from my dream yes, but from something else too, something I can only describe as a "self-created-illusion-of-pressure."  You see, I am beginning to recognize, that I have lived most of my life, as though the Queen of Honey Grove IS coming to tea on Tuesday. There is a strong and over-powering belief system that all things must be perfect for her arrival, all gardens weeded, all chickens laying, all bees thriving, all fruit trees fruiting, all dishes done, and everyone happy, healthy and well (the happines part being essential). Ohmygawd that was fun to write! What is it about writing something down that makes the most serious thing take-your-knees-out-funny? Please bare with me while I laugh my head off for a good-long-while. There. Okay, the hilarity has passed, for the moment at least, but I do hope it will return. Please, (and I say this on my knees now to the greater powers that be) I ask, "let there be many more times in this good life in which I will be able to see the humor in my painstaking addiction to perfection. Let me have the good sense, from time to time at least, to go down to the garden to collect a bowl of salad greens without weeding for another hour, at the end of the day, before dinner."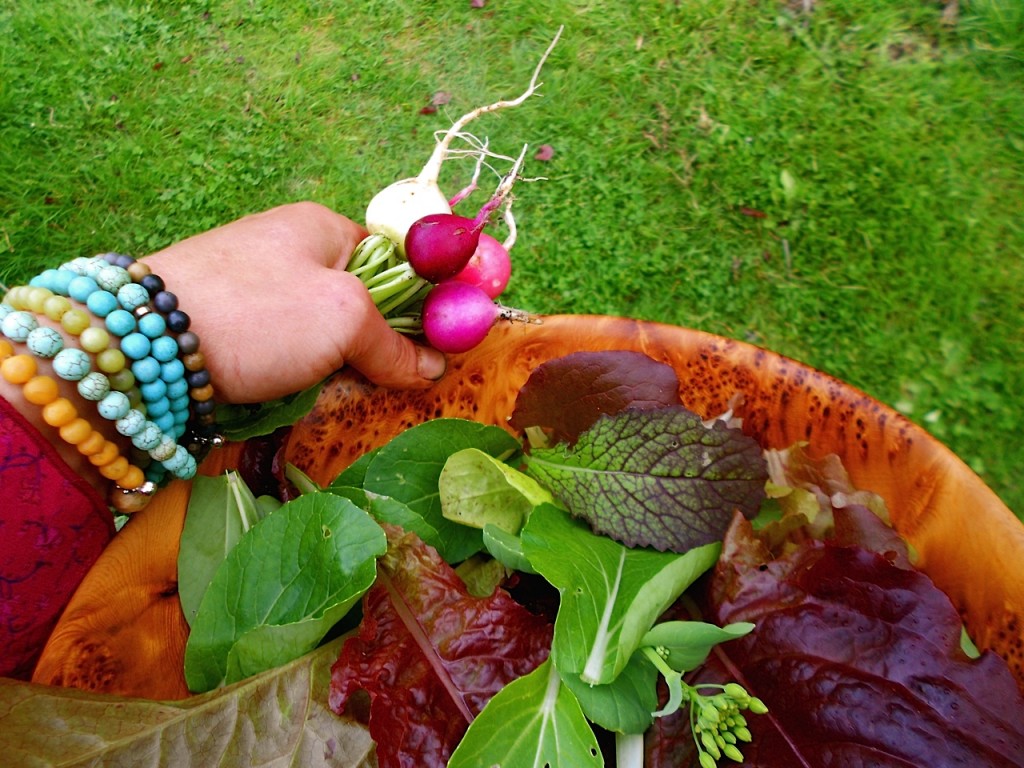 And so, if you have been wondering where we have been, then you need not wonder a second longer. We have simply been preparing to be visited by The Queen, this, despite the fact, that she does not actually exist.  Yes, our days are full and long and non-stop, fueled by a combination of inspiration and invisible-time-lines that have something to do with imaginary queens. (oh I do hope you are laughing at the delightful pair of sweet fools we are, such dedication, such heart, such foolishness) eh eh. But, sometimes, at the end of a long day we have the wisdom to take a pint of Mark's ale down to the orchard with us, and we sit there, in our hammock and watch the bees come home at dusk.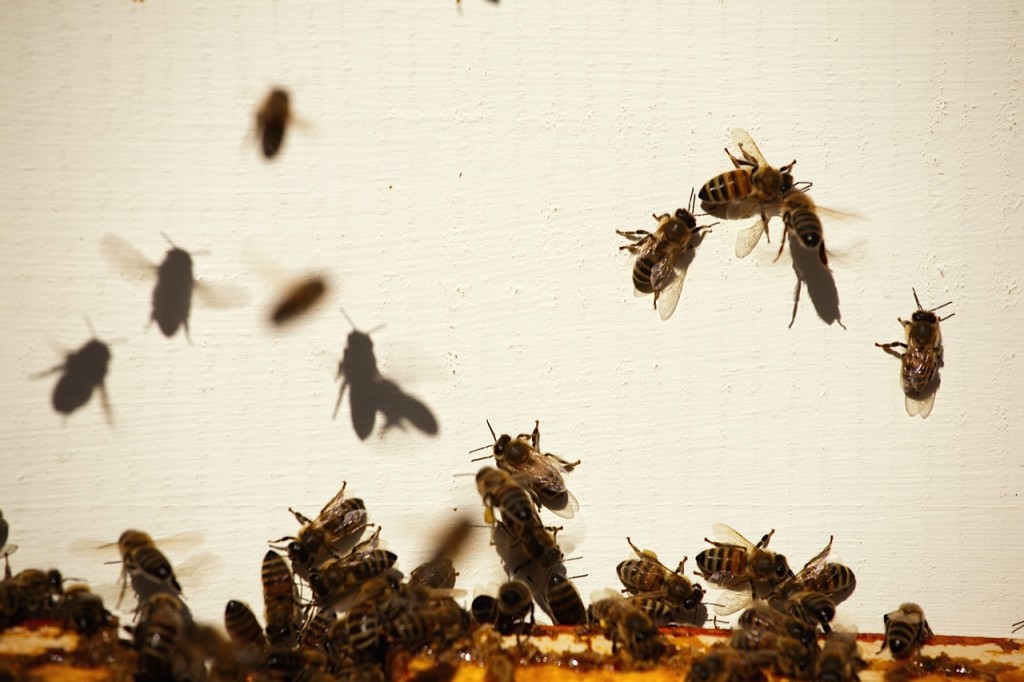 And in the afternoon we have been known to go for a river swim, or to sip a cold drink in our new reclining chairs. Last friday night, we even had a spontaneous campfire sing-along with our dear friends under a starry sky. So all is not lost. And a few nights ago, Mark fired up his oven with the sole purpose of making dinner in it, all this, simply because he could not resist the urge to try it out, even though it is not yet completely finished, because of the myriad of other things that ask for our attention each and every day. And what a delicious dinner it was. The smell of the laburnum tree wafting over us, as we cut into our local free-range chicken and wood-fire baked root vegetables, before tucking into our just-picked-garden-salad (complete with wild-rose petals and baby dill and all the sweetness of Honey Grove).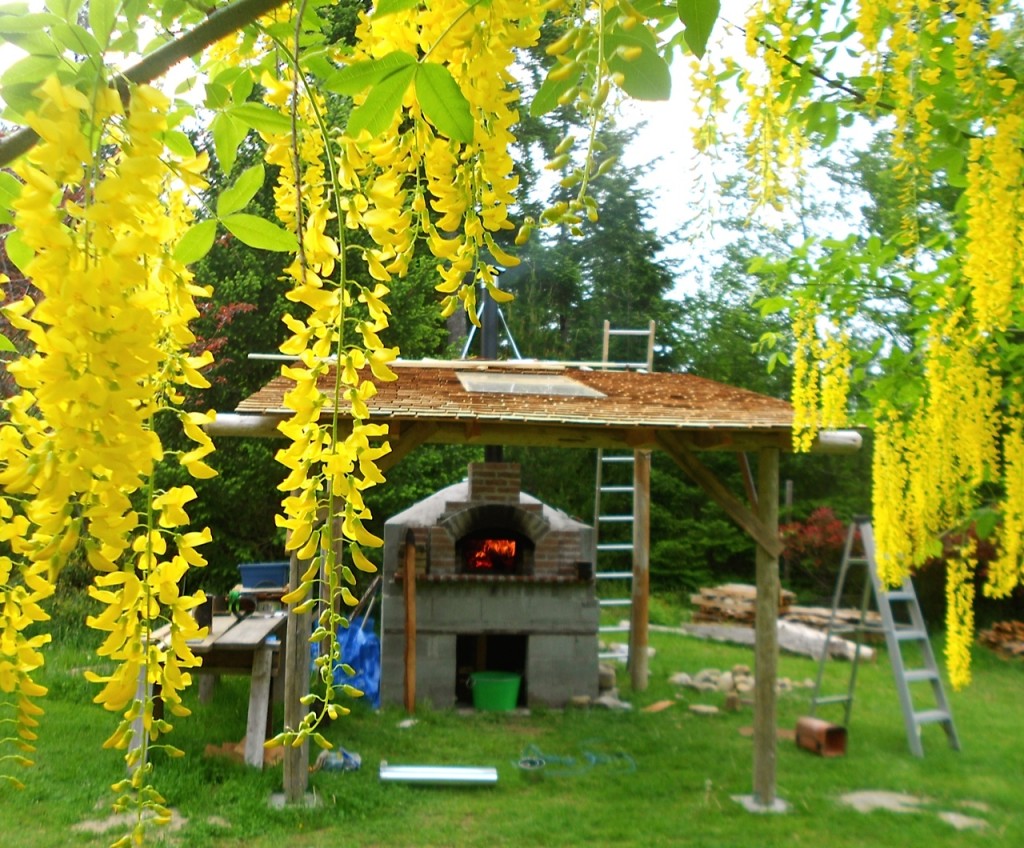 Two weeks ago, we even paused long enough to offer an apiary tour to a group of young Waldorf school children, and what a time we all had!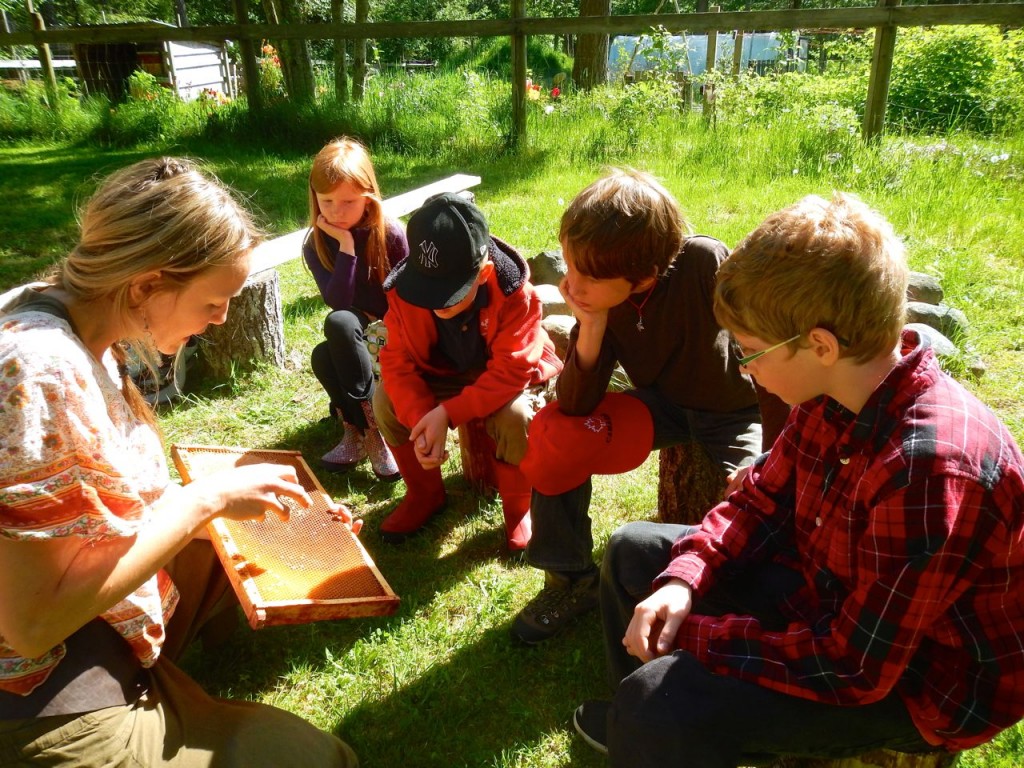 There is nothing like sitting and with honeybees, on a sunny day, in good company.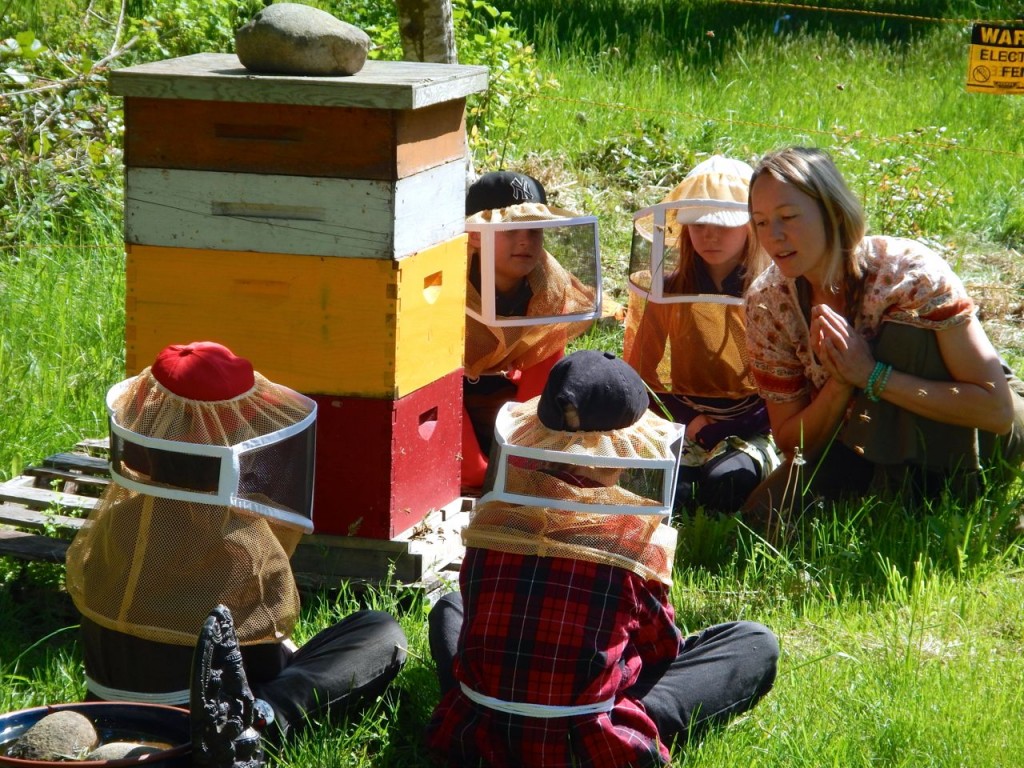 But now, I must be off, back to work. Hopefully though, with a bit more ease, and a lot more humour. And so I bid you farewell.
Blessings and Gratitude Always,
Nao, Mark, Gus and All at Honey Grove.
P.S- Gus would like it to be known that he does not believe in the hierarchical structures of any kind. He has no interest in Kings or Queens or Governments. He still holds true to his one and only secret of the universe, which is "not to worry, all you need is love" (and several ocean swims a week).