Yesterday, the sun came out, and not just a little bit, not just for fifteen minutes between showers, and not from behind a cloud, because there were no clouds, not a single one.  No, yesterday the Honey Grove sky was blue, and it was blue in all directions. It was blue and it was beautiful.  I spent the whole morning thinking we should be having some sort of party, a celebration in honor of this long awaited guest, first name Sun, last name Shine. It is a marvel to consider the ways in which one responds to light, having not seen it for some time.  There is a curious and wondrous adjustment period, as eyes learn to adapt to the brilliance of illumined spider's webs and the glistening of dew drops.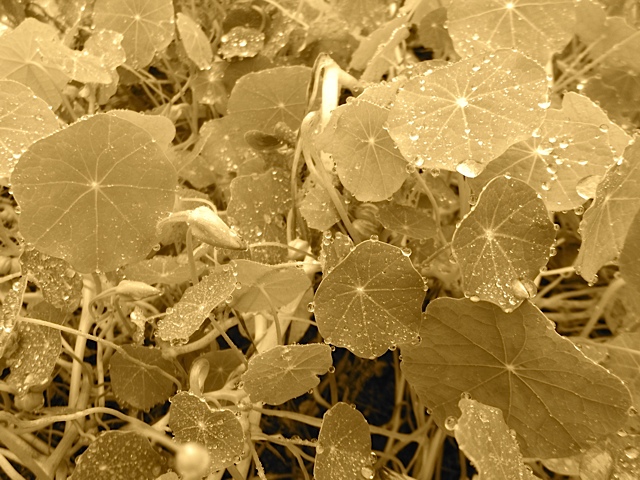 There is a feeling of undeniable expansion that occurs when sheets of light come pouring down through a canopy of fir trees, causing one to break into a fit of unstoppable song and dance. There is a need that rises up in the heart, to give thanks, to offer gratitude, to shout HuRraH! And then to look around, to see if anyone else is noticing what you are, because lets face it, who can resist the urge to share the light ( and I don't mean that in an evangelical way, eh eh). I was part way through my own song and dance (operatic version of Here Comes The Sun, complete with wispy arm moves and high kicks) when I realized that the party I so desperately wanted to throw, was indeed, already happening. One good look around revealed that Honey Grove was already in full swing without any need for me to make it so. And as this recognition popped into the blue sky of mind, I had to laugh, to think that I was so self-absorbed that I actually believed the party had something to do with me, what a tart! I was just lucky enough to be invited. The bees were flying for the first time in weeks.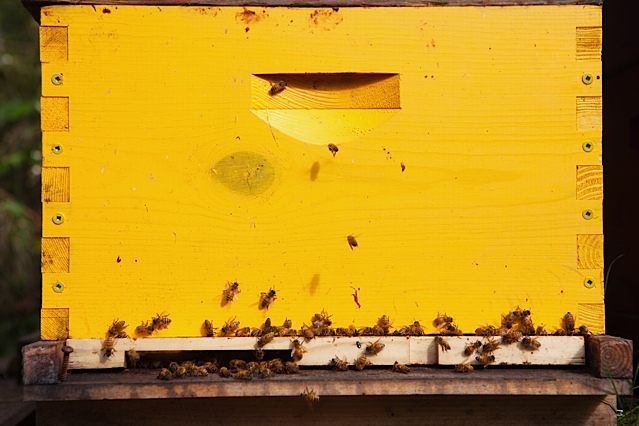 Flying off to have their final love affairs with the sunflowers, before the frost (oh the poetry). I watched them spending every last moment together, savoring the sweetness of summer love, diving in without a thought of tomorrow. And you know, I could not feel sorry for them, for I am certain that we can all benefit from such bitter-sweetness as this.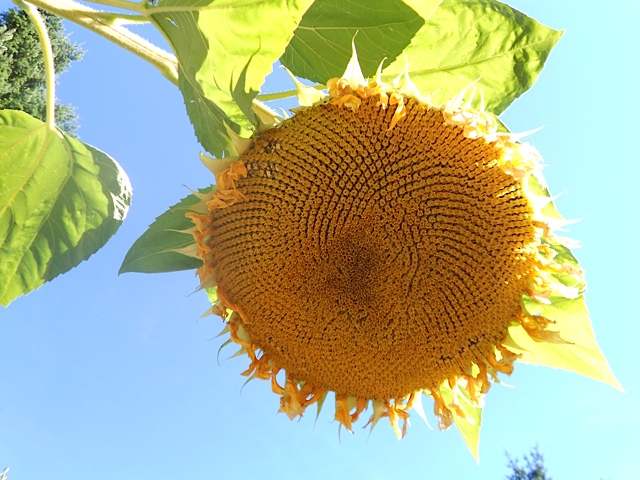 The chickens were clucking and scratching and looking positively cheerful.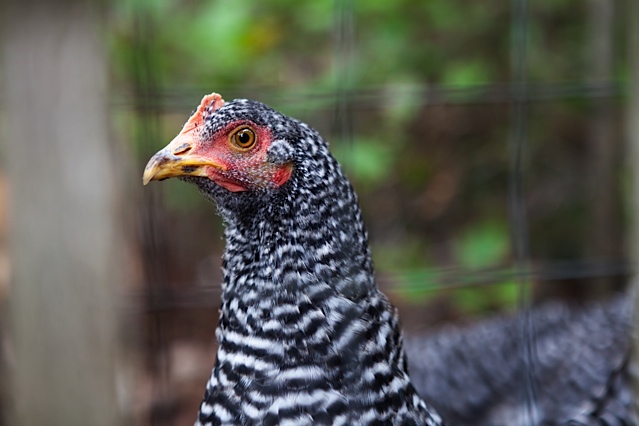 Photo by Jaime Kowal
Yesterday was the first day in many that they moved beyond the confines of their shelter (For if ever you have seen a chicken in a rainstorm, you are well aware that there are few in this world, who look more unimpressed). Oh, and up above, in that bluest of skies, ravens were surfing wind currents in a kind of  blissful surrender that was palpable. Black and shiny against a canvas of blue they were, and I thought for one tiny moment, I thought that I was sure that I knew what that felt like, to fly in the blue-sky and surf the wind. But I digress.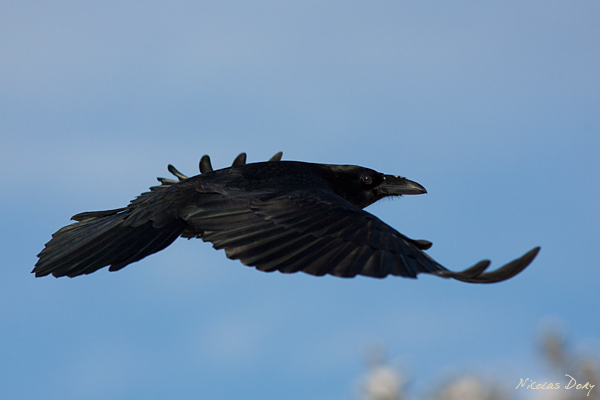 Photo from the internet.
It was perhaps at about this stage in the days unfoldment (well into the party) that I realized I had work to do. This recognition dawned on me in the same way it does at 2 am, when the dance party has just found its second wind, and you realize that you have to work in the morning (or it least it used to, I haven't had this experience for a good long time, but I have memory of such things). Yes, I could not spend the whole day basking in the sun's arrival, watching ravens surf wind currents and cheerful chickens scratching in the dirt, for there was work to do, and lots of it!  And so, I used the sun's energy to help me get things done, pausing now and again to sing and dance. And like Snow White and the Seven Dwarves I too was whistling while I worked, or should I say, while I washed two garbage bags full of wool, given by our lovely sheep herding neighbors, to insulate my beehives for winter.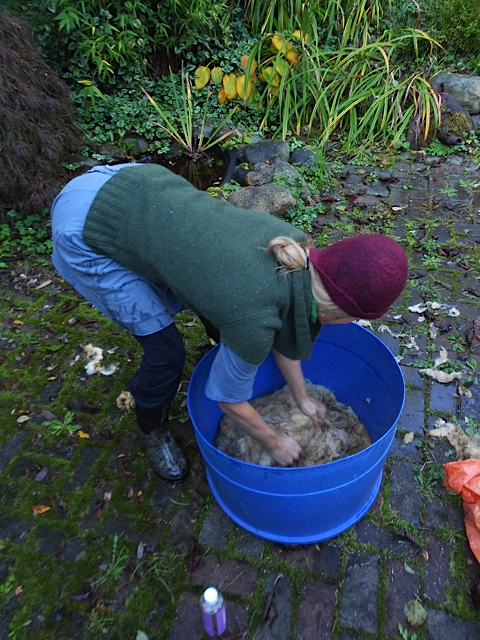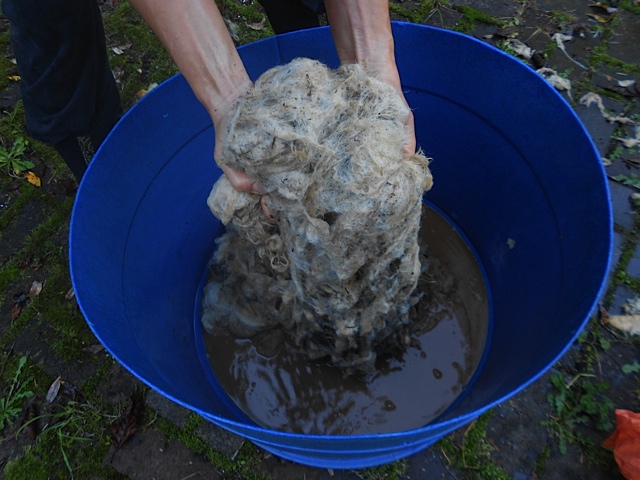 It was a task that required a blue-sky day with just the right amount sun and wind to dry it.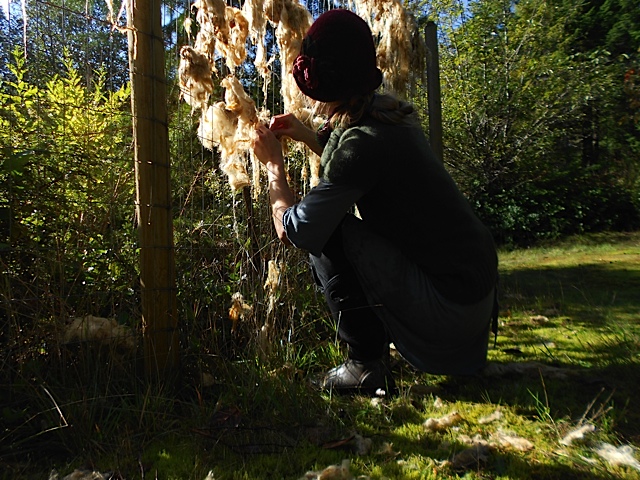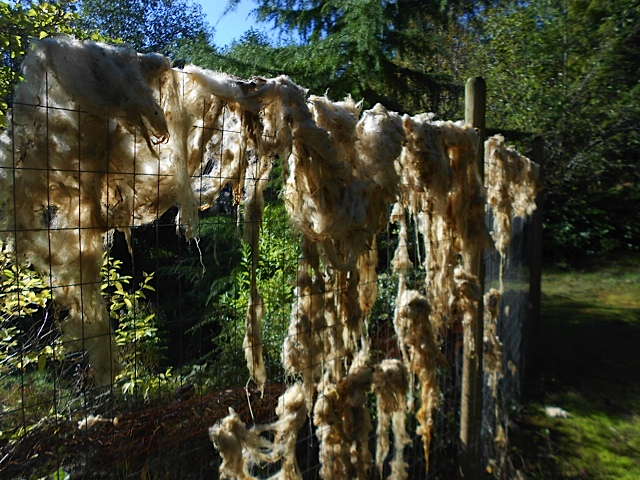 And while I washed and hung wool, Mark worked hard at installing the chimney on his brick oven.  The Honey Grove "Pillars of the Earth" is getting more magnificent by the day. Oh just wait until you see it!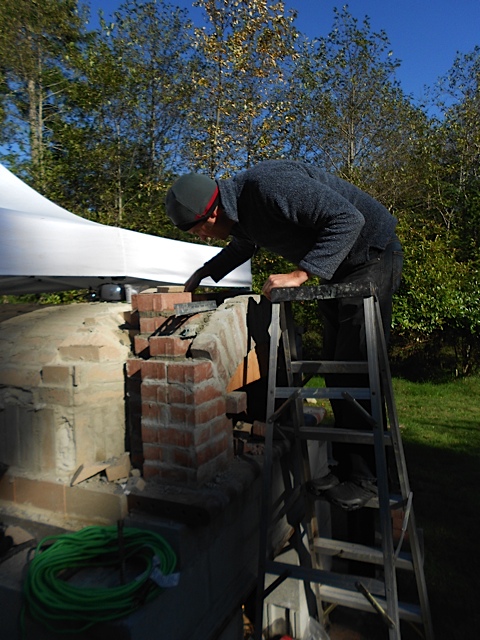 But, it is a slow process, you see there is only so much Mark can do each day, because a good part of the day is spent waiting for mortar to dry, and so while the mortar drys, Mark does other things. Things like making quince jelly, which will be a delicious treat with cheese and crackers this winter.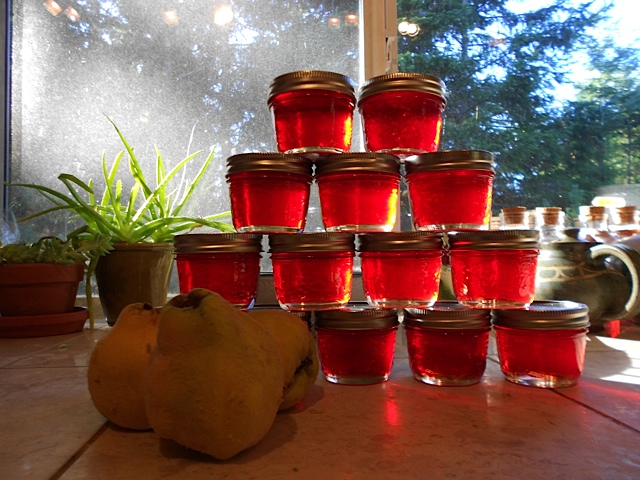 Otherwise, we are still enjoying the bounty of autumn's garden.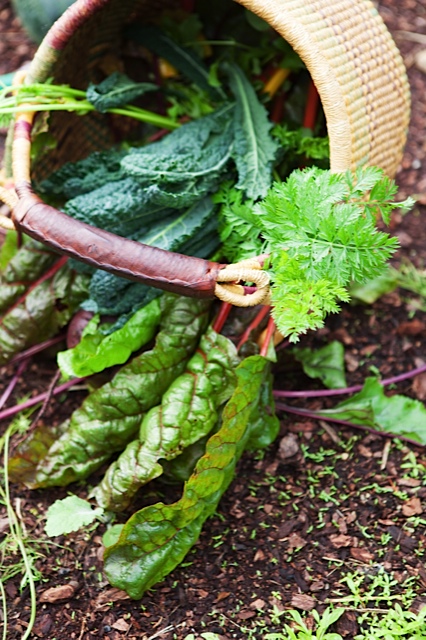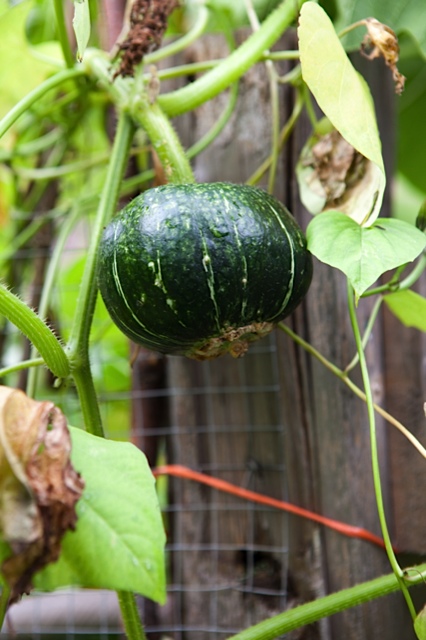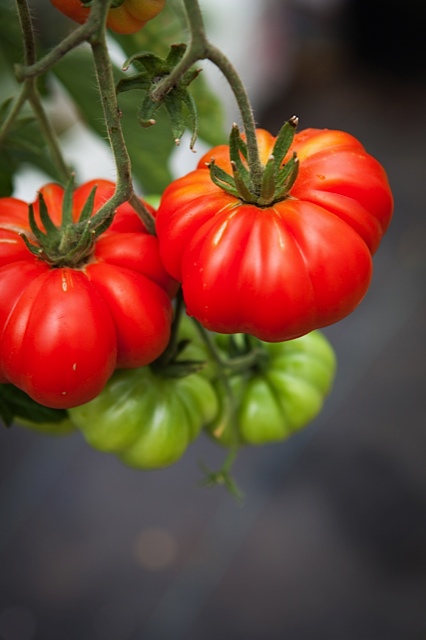 Photo's by Jaime Kowal
And even though the flowers are mostly gone to seed, I cannot help but pick their seed heads and seed every corner of Honey Grove on my way by.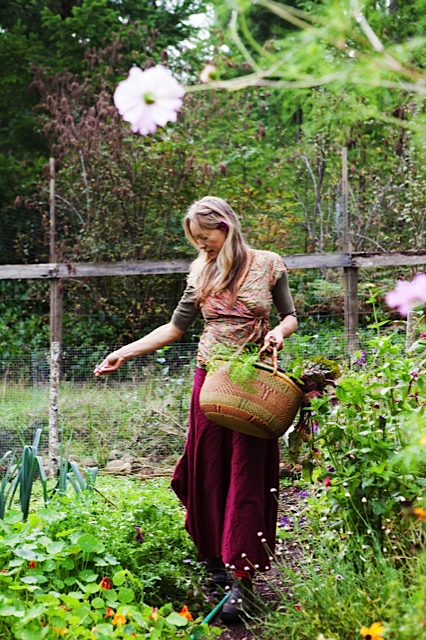 As for Gus, he is not thinking about work in the morning. Guru Gus has dedicated his days to enjoying every single moment as it arises, ready to offer his wisdom on the nature of being, if ever we should ask. Some of you may remember his secret of the universe: "Not to worry, All you need is Love."  And now he is reminding me that this is actually not a secret at all, and that there is even a song about it, which is why he cannot figure out how anyone could forget, especially given the catchiness of the tune.  And now, he has gone for a nap, by the fire.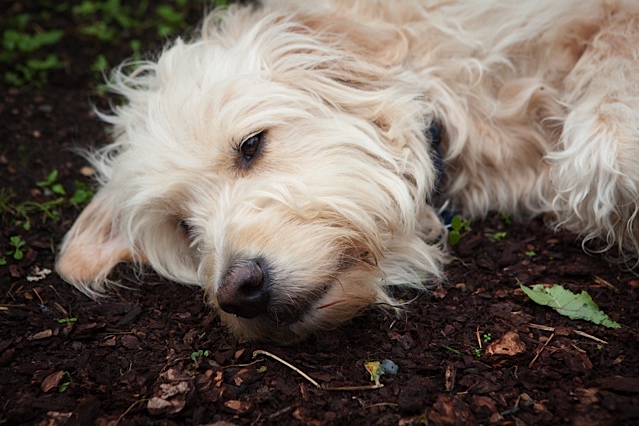 And there you have it: The Sun Came out on Honey Grove, and we noticed.
Harvest Blessings To All~ Thanks for being out there and cheering us on.  May this find you in the midst of a beautiful blue-sky day.
Nao and Mark and Gus and All at Honey Grove~