There are prayer flags blowing,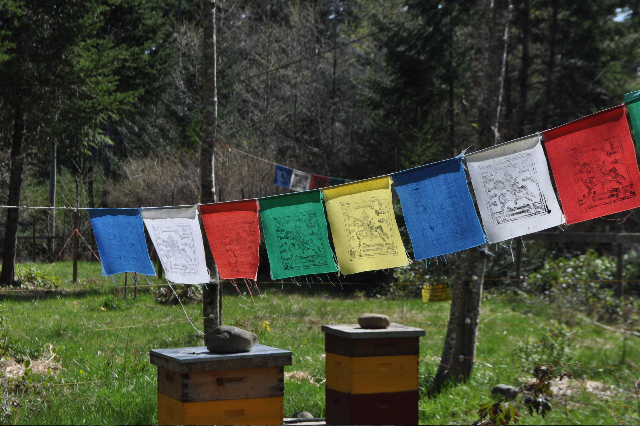 and flowers growing.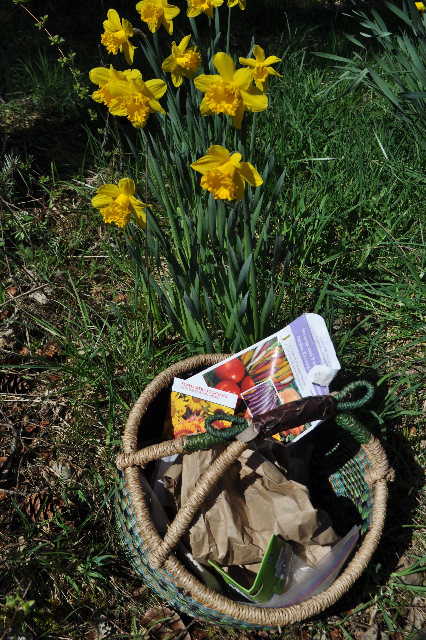 There are seeds we're sowing,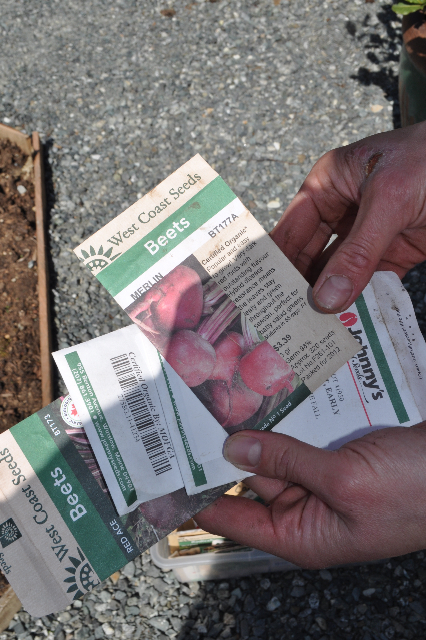 whilst our hives are growing.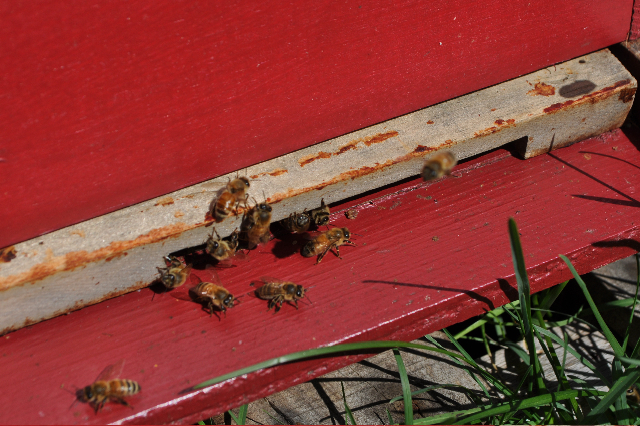 And every moment, is over-flowing, with the sweetness, of spring. Yes, there is something about these first warm days that touch the very center of me. I feel like a seed myself, encouraged by the tender spring sun to rise up and root down, to reach and stretch into stem and leaf, forming buds, which make blooms, that call bees.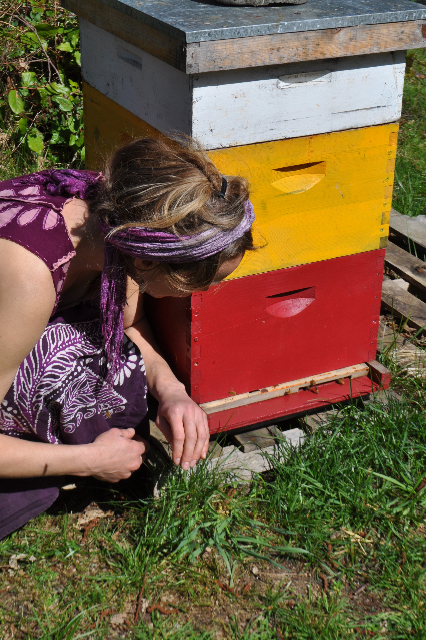 I do not think we humans are so very different from the world of trees and meadows and leaves and petals. In fact the more time I spend in the company of plants, the more I have come to recognize our sameness, our shared needs, our cycles and rhythms. There is of course the inevitable recognition that we too shall return to the earth just as the apple does, to play our part in the great life-death-life cycle. In my mind there is an undeniable similarity between the stemmed-ones and the two-legged-ones. Gardens need 6 basic things to thrive: 1) the nourishment of organic compost (food) 2) clean water 3) fresh air 4) light 5) warmth 6) and loving attention (Of course, having a leading horticulturist as a father in-law is also very helpful, eh eh). But, what I mean to say now, in all seriousness, is that I am not sure humanities needs are so very different from those of our gardens.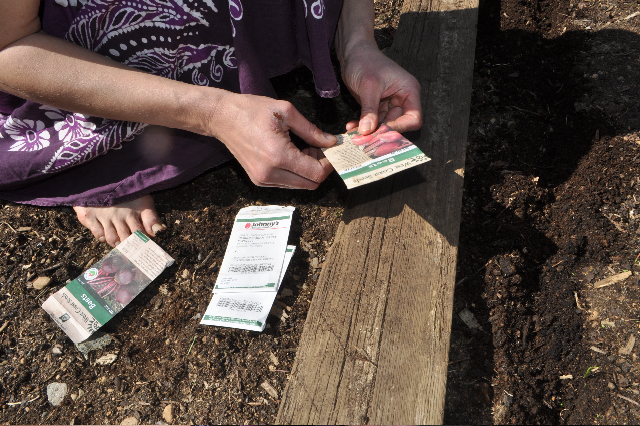 So long as we are nourished and warm and loved, there is little else to want. Somedays when I am digging in the veg plot, putting seeds into the damp warm earth, I wonder how I can spend such a great deal of my life wanting anything more than what I already have. I wish it were not the case (and even as I write this, I am wishing for something other than what IS, so you see, I have a long way to go). It is a wonder that one can so easily forget the simplicity of one's own happiness. I have, on many occasions, marveled at how complicated the human experience can be and the many ways in which I can become entangled in the "web of want." And yet, when I am under the spring sun, my hands in the earth ( just after lunch) the warmth of the sun on my back and the sound of Mark whistling from across the way, there is nowhere else I would rather be. In those moments, I am what I can only describe as happy, for I have remembered that my basic needs are being met and that they are the very same as the garden which I am tending.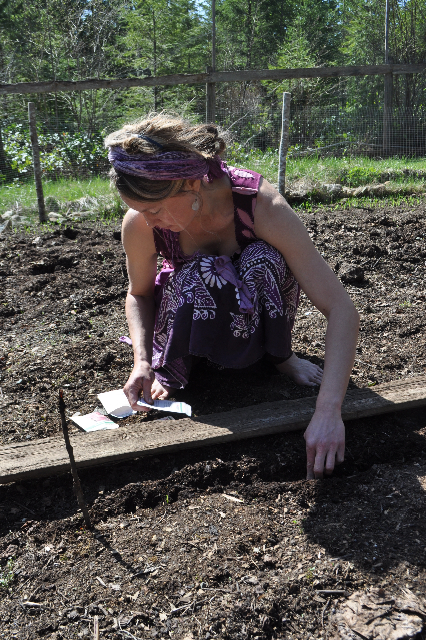 And it is a good thing that such work brings me such happiness, because there is a very big garden to plant and a lot of work to do!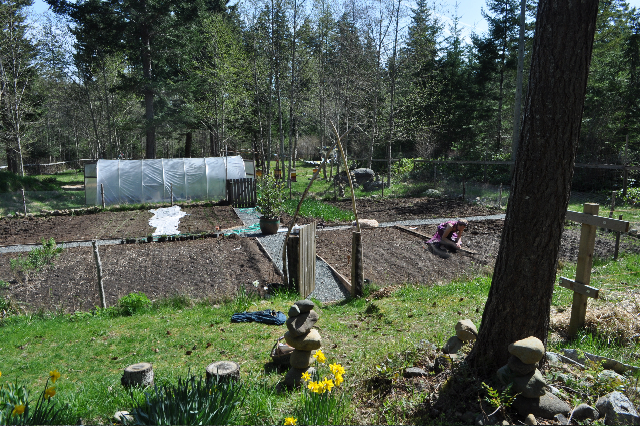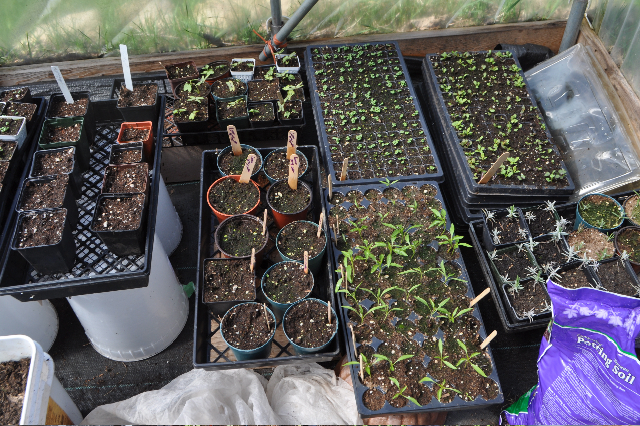 And while I am planting Mark, is still working on his oven roof, which is coming along splendidly! ( more photo's soon). Our days are long and full to over~flow, but with the encouragement of the sun and the sweetness of spring, there is nothing else to want. And when the weekends roll around, we remember to gather round the campfire with dear friends and share cups of hot tea and delicious food, and Mark's new ales. Speaking of dear friends, all of the photo's in this blog were taken by our friend Nikaih Seeds who just last weekend, came to visit Honey Grove in the Spring.  Thank you Nikiah!
PS- Gus sends his love from a dream-filled sleep, in the middle of the garden path.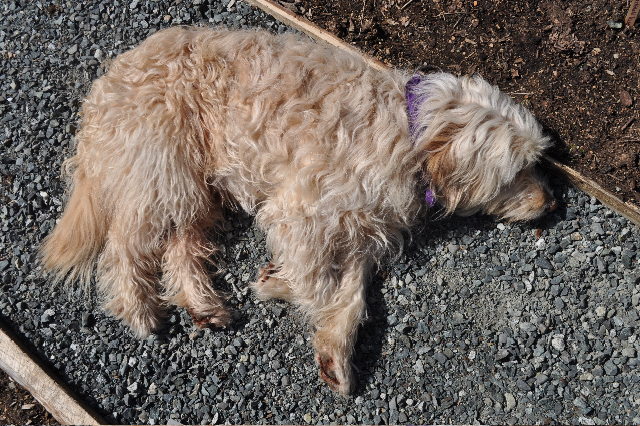 Spring Blessings To All~
Nao, Mark, Gus and All at Honey Grove