It is official, spring has sprung on Honey Grove, and it happened, one day, about a week ago, when the crocuses came out.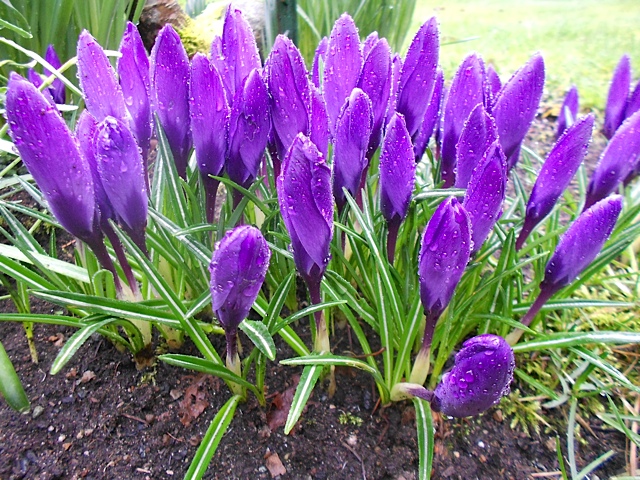 And the nettles too.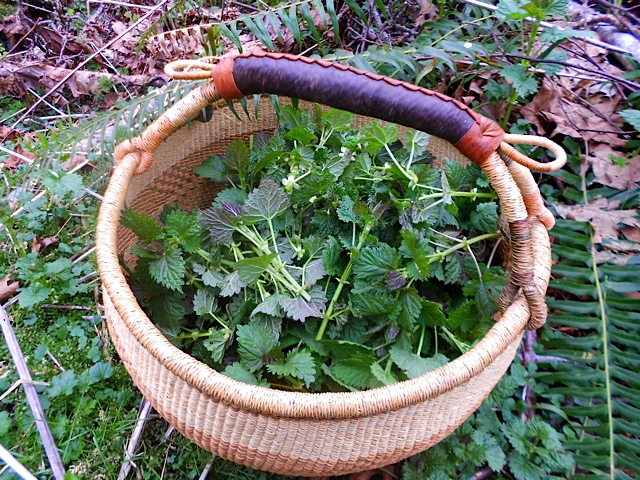 Yep, just like that, the sun started shining, the flowers burst open and the bees started flying.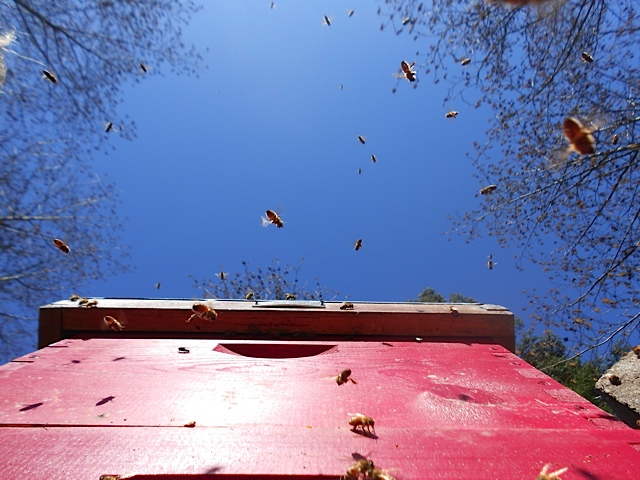 And, I have to say, that a blue sky filling with honey bees, is one of the happiest sights I know. On a bright warm afternoon, a few days ago, I managed to have a quick look inside our hives, and what I found, I can only describe as "A Beekeeper's Spring Dream." I found dry, sweet-smelling-hives, full of vibrant bees and lots of healthy brood. I found abundant honey stores and busy bees laden with pollen.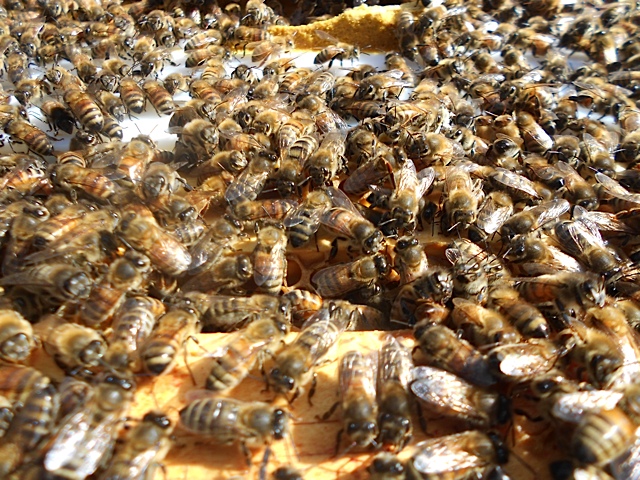 You can bet I did a dance of gratitude on that day. I sang my hearts-song to the bee gods.  If you would have come by Honey Grove that day, you would have found me on my knees giving thanks to all things big and small, seen and unseen. You would have seen me there, arms raised up to the graces that brought my bees through winter. There were thank you's pouring out of me in infinite directions, spinning and twirling they were, riding on the wings of bees, sailing on the wind, flowing up through the pollen bearing branches- thank you, thank you, thank you. Later, when the rapture of gratitude was slightly subdued, I spent a peaceful time with my winged friends. I am hard-pressed to think of anything I like better than this.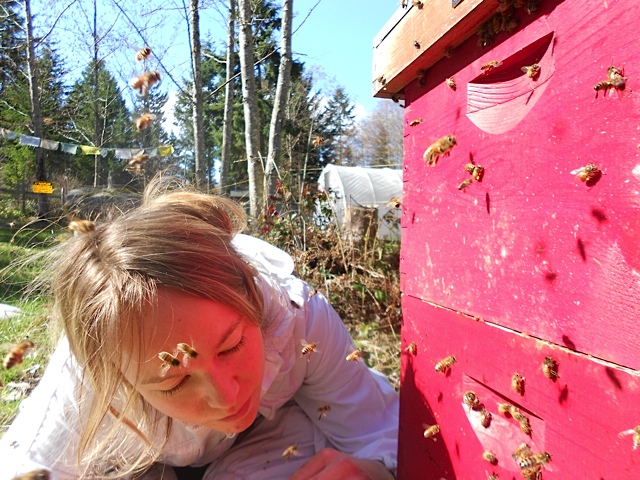 The thing I have come to realize on the farm is that despite the fact that there is always something else I could be doing, making time to sit with the bees has become an enormous priority in my life.  And, I could go on and on about this, about my blissfulness with bees…but perhaps you are wondering, what else I've been up to aside from bee meditations and spontaneous spring songs in the bee-yard? oh heavens, where to begin…we have found ourselves in the midst of some all consuming spring busyness. We have been planting seedlings and transplanting seedlings. Our fingernails are filled with dirt again and no amount of scrubbing will change that.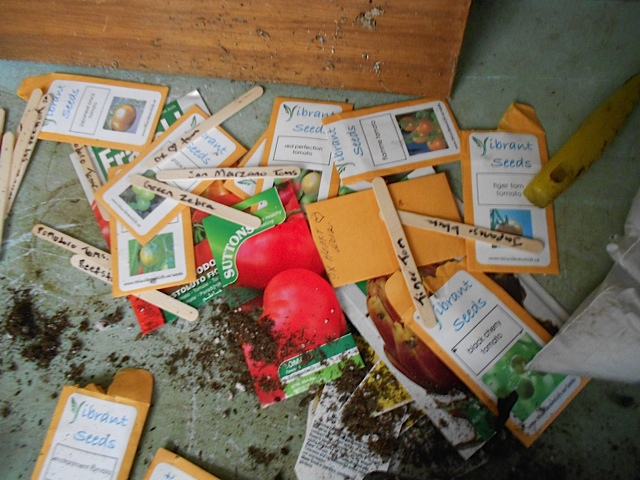 There are seedlings on every window sill in our house and Mark has built me a special seedling shelf with an indoor growing light which is on 14 hours a day to encourage the seeds to grow.  And grow they do!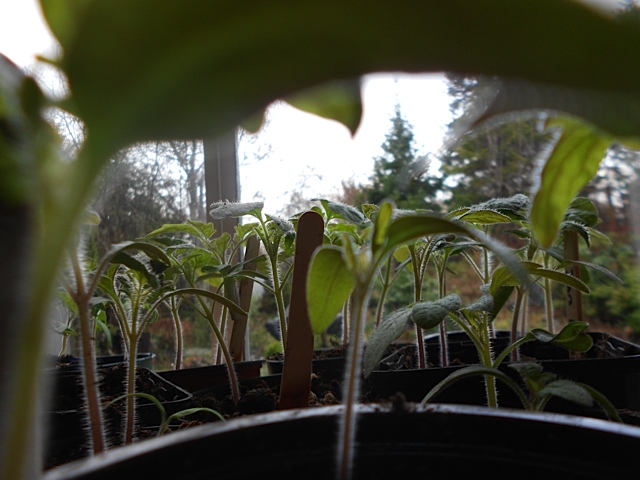 This year Mark is growing several exotic tomato varieties, some of the seeds have come all the way from Italy. (Yes, Italy seems like a very faraway and exotic place when you live in  Merville, at the end of a dirt road, on the edge of a wood! eh eh) You see he has plans for a true Italian tomato sauce that will cover his soon-to-be-brick-oven-pizzas, that is, just as soon as his brick oven is built.  But before we can build the brick oven, there are gardens to plant and more compost to dig in.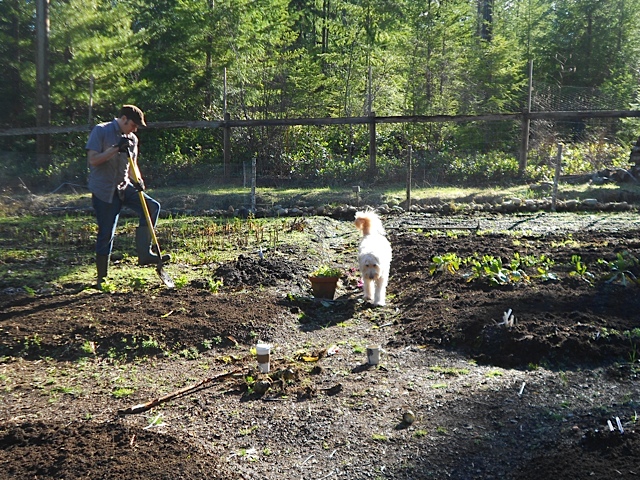 We have planted peas, chard, spinach and onions. Next week we will plant our potatoes, which are currently chitting on the window sill, in egg cartons, in the bakers nook. ( I just love that word "chitting," a  good scrabble word don't you think?)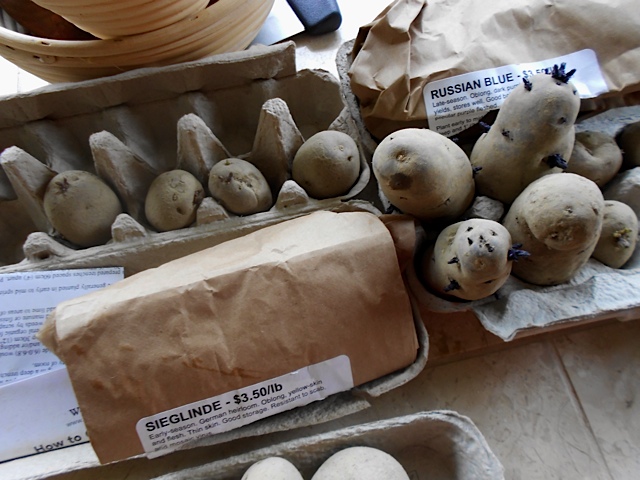 Yes, speaking of egg cartons, they are not only filled with potatoes these days, but eggs too!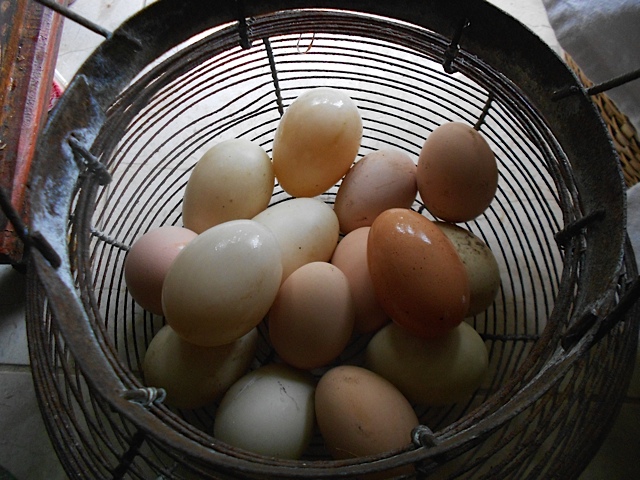 Yes, everybody is laying, the chickens and the ducks. Betty the Buff Orpington is even sitting on a dozen eggs (after having the first dozen stolen right from underneath her by two giant black ravens). Poor thing, she had only been sitting on her eggs for 24 hours before they were all stolen. I came home from town and caught the ravens in the act.  I looked up and saw one flying through the sky with a chicken egg in it's mouth. Luckily, our dear Betty was unharmed and I had another dozen eggs to put under her straightaway, so hopefully, if all goes well, she might just hatch her babies yet. She has been sitting on these eggs for a week now.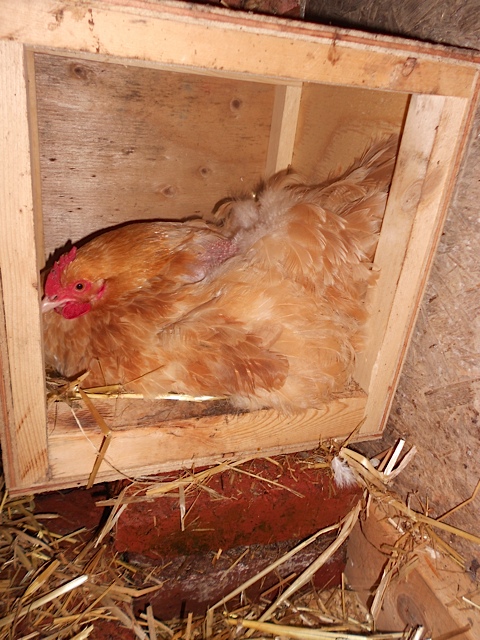 Yesterday, we netted her outdoor pen so that she will not be disturbed by Raven's again.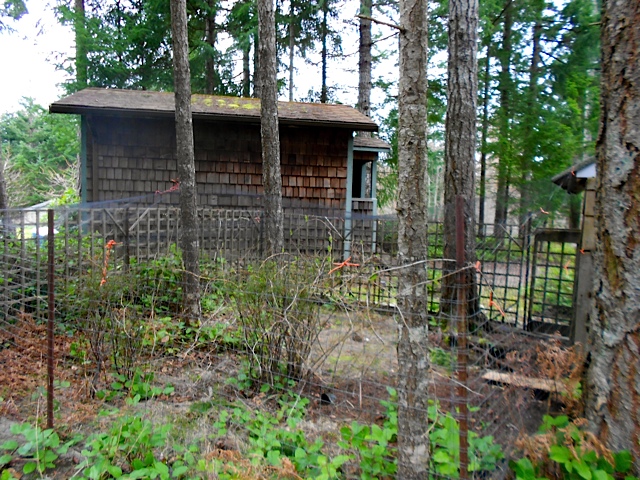 Oh, the dangers of Honey Grove, if it's not ravens, it's eagles, if not eagles, it's dogs…and then, you must be wondering how Della Duck is doing?  Well, I am happy to report that Della is doing spectacularly well!  After 6 weeks in the house, complete with morning showers in our bathtub, she has moved back outside to live as a duck.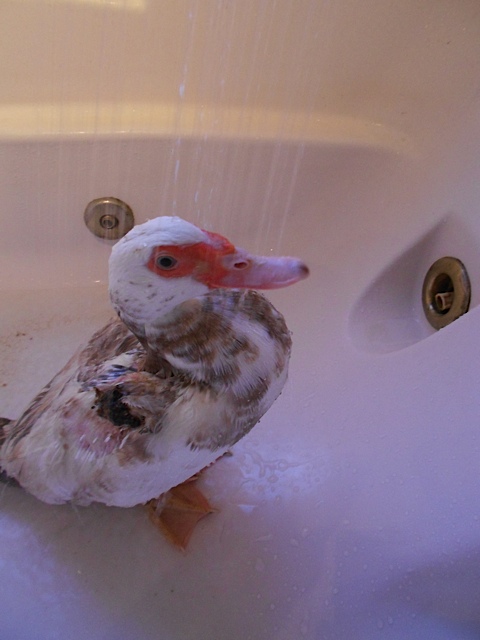 And despite how much joy she got from that morning shower in our house, it doesn't quite compare to pond-side lounging in the good company of her duck friends.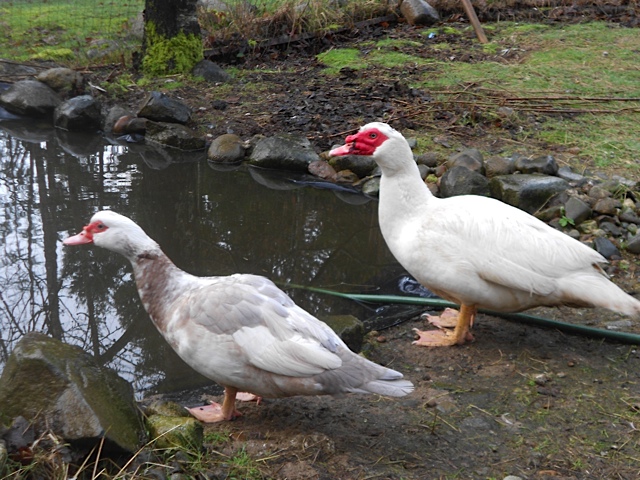 I like to think that she misses us a little though. Whenever we call her name outside the fence she comes over and says hello, tail wagging and cooing sweetly, as if to say, thanks for the hospitality.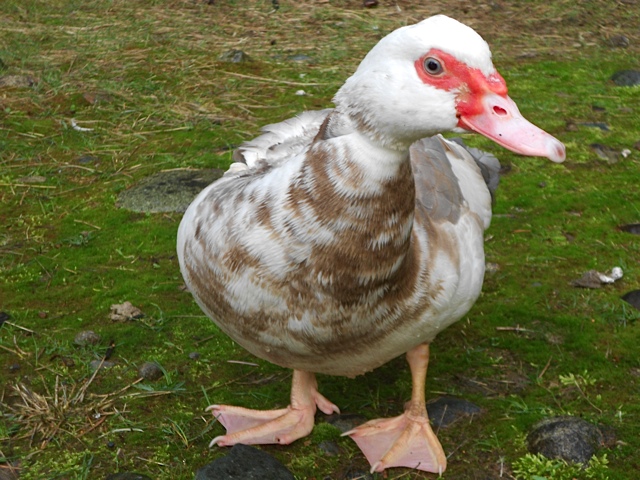 So there you have it, spring on Honey Grove!  It is a magical time indeed.
Here is wishing you a fertile and abundant spring, filled with the sparkling life-force of this season.
Blessings,
Nao, Mark and all at Honey Grove