Well, it is official, the rains have come to Honey Grove and the summer sun has travelled south with the wild geese.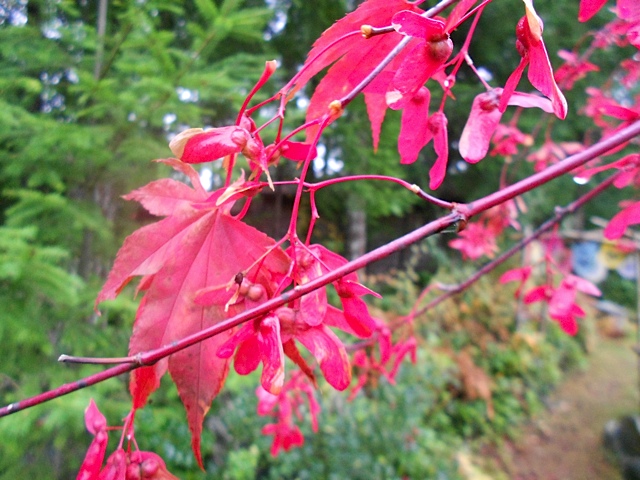 .
But, just before our radiant sun departed, we managed to spend a whole day with her in the garden planting garlic.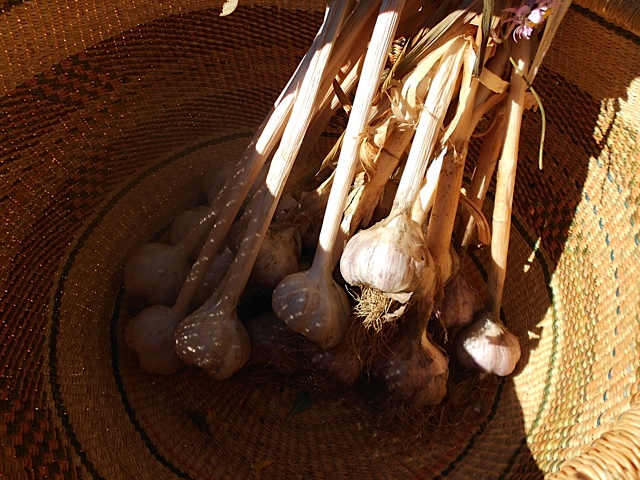 I tucked each bulb into a soft earth-bed for the winter.  Every bulb got it's own little song and a-made-up-prayer-by-Nao.  Planting garlic has always been one of my favorite things to do. Once the garlic is in, I am left with a satisfied feeling and an indescribable sense of  lasting accomplishment.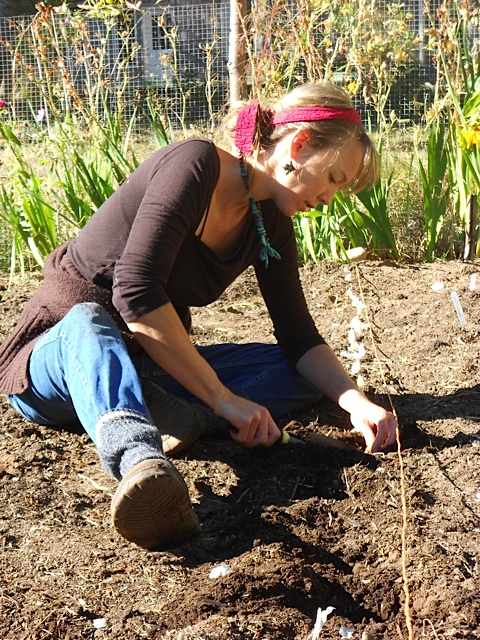 And while I planted, Mark and Gus recorded my ( not-so-straight) rows in a red book. Recording such things has proven to be very helpful. Despite the fact that this level of organization is not my nature, I am always glad when I take the time to do it, or in this case, when Mark does it, eh eh.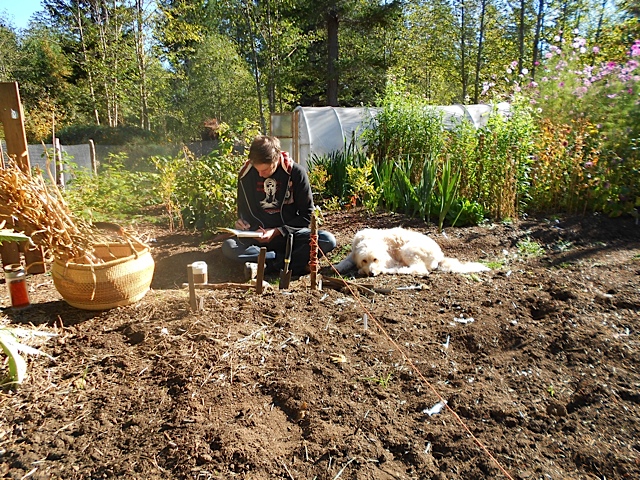 Yes, looking back, it was just after this garlic planting day that the rains came and everything changed one windy night.  That night we lit our fire and our fire has been going ever since. In the morning when we woke, we found that our cosmos had fallen from their 8 foot glory and lay on the ground in their final denouement.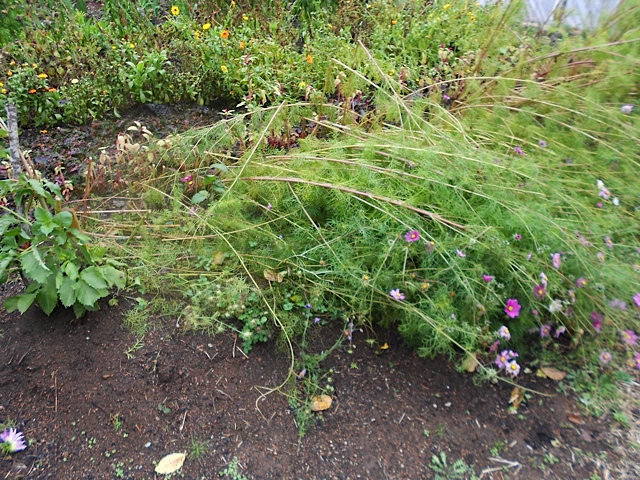 The sunflowers too, lay face down in the earth, while the birds ravished them.  And it was perhaps on this day that the reality of autumn really sunk into our bones. Still though, not everything has surrendered to the chill. There are some blooms that carry on, like these  6 foot strawflowers, who might just be more beautiful now than they ever were.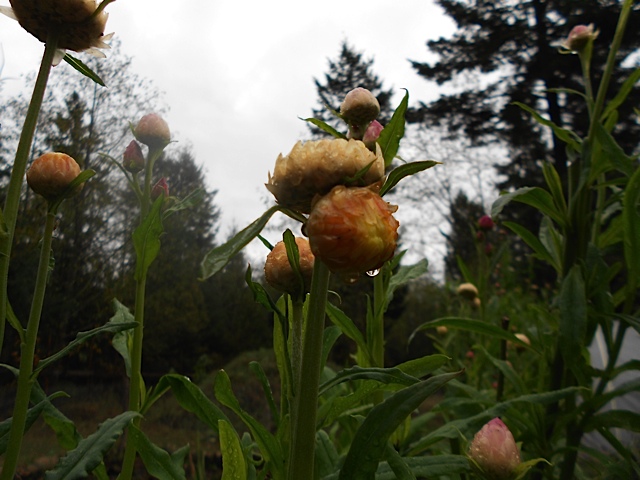 It was during this long stretch of much needed rain that my dear Dad came for a visit and to lend a helping hand. And so together we planted 50 raspberries canes.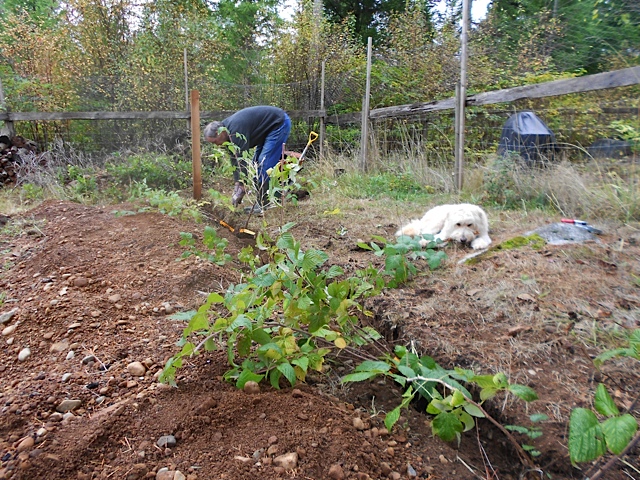 And we transplanted blueberries.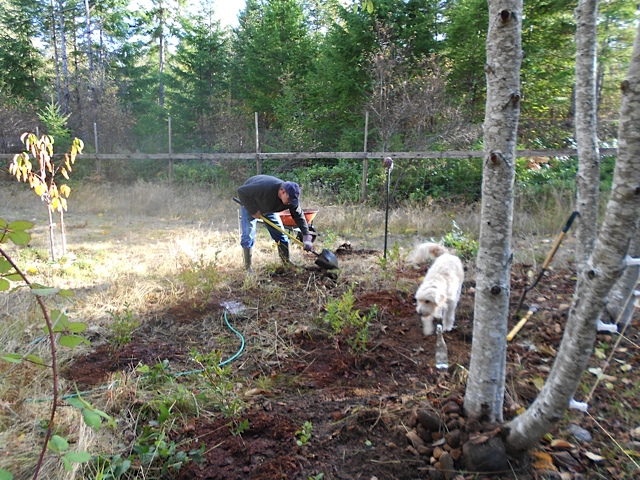 And we wrapped the beehives for winter.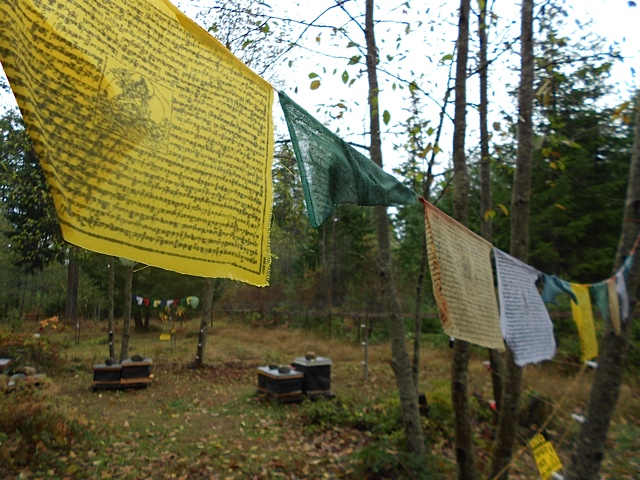 We also had tea and fireside visits and the odd afternoon nap. Yes, this time of year is about nourishment. It is about nourishing ourselves and nourishing the land.  For Mark and I this means hearty-soups and good-sleeps and quiet days. For the garden this means our focus is now on enriching the soil and preparing it for next year.  So, steer manure has been mixed into the vegetable garden and more compost is always being made and added.  Many things are being mulched with straw and aged chicken manure. Seaweed has been gathered and laid on top of the earth to offer it's mineral rich goodness and lovely texture.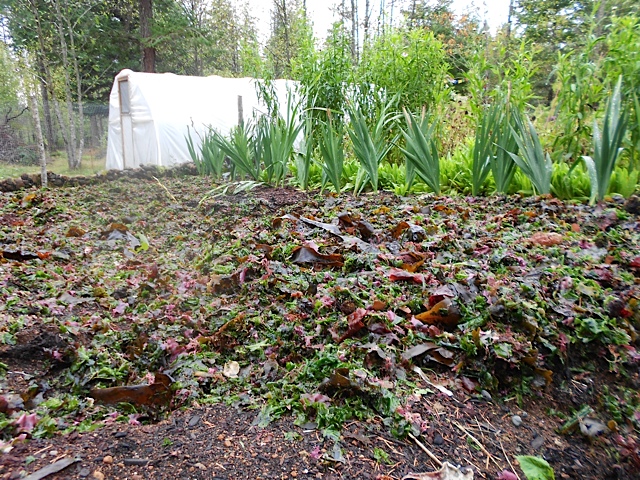 Green manures have been planted to fix the soil with nitrogen.  They give back much more goodness than they take, and they are easy to grow.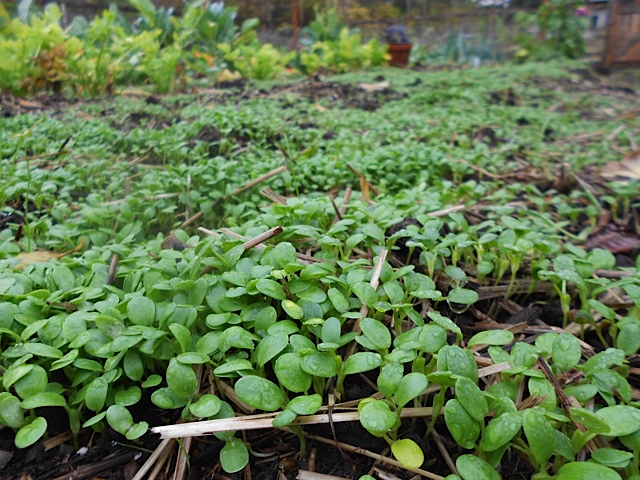 And now we let it all steep, like a good tea, all the nutrients distilling down into the good earth. I personally think this is the best kind of magic there is.  It is really something to consider that chicken-poop and rotten seaweed, decaying straw and clover can make things grow and bloom and fruit in extraordinary ways.  It really doesn't get more magical than that.  Surely this is the definition of alchemy. Speaking of growing, there are lots of things still growing… like kale.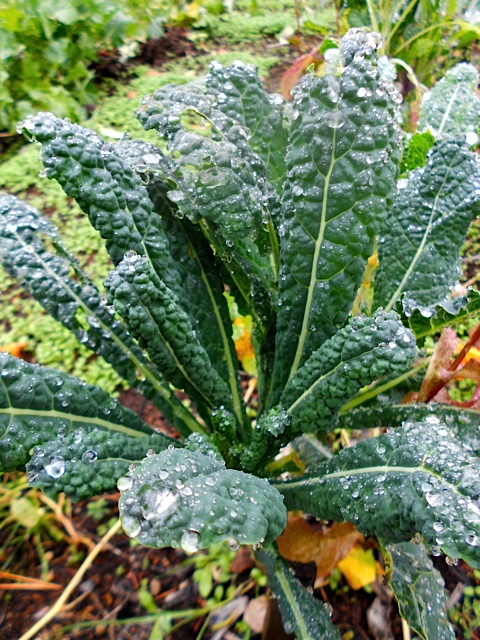 And Parsnips, to name a few.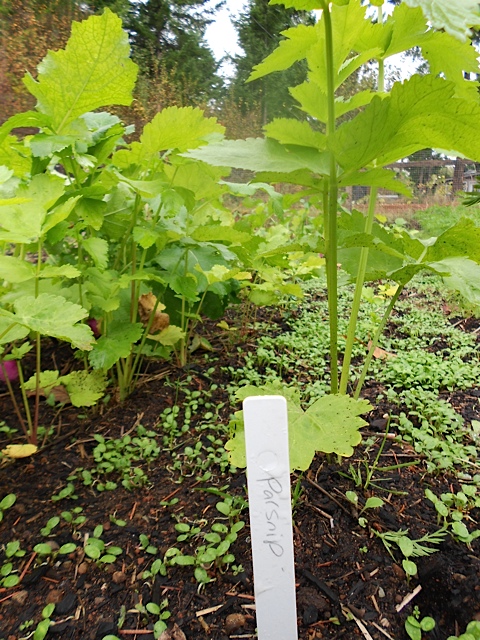 There are even some salad green seedlings in the greenhouse, looking strong and dedicated.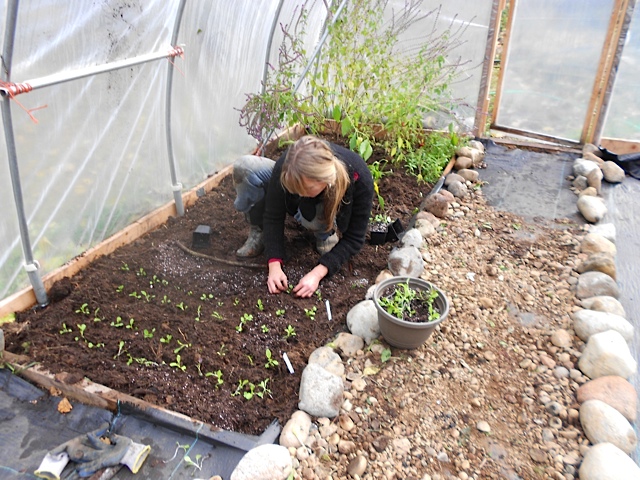 So, there you have it.  Honey Grove steeping in stillness, receiving nourishment and resting in the arms of autumn.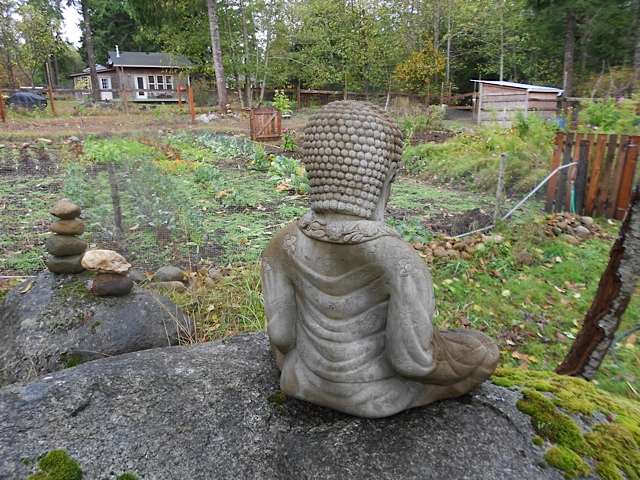 Nourishing Blessings to All~
Nao and Mark and Gus