Winter really came to Honey Grove this year.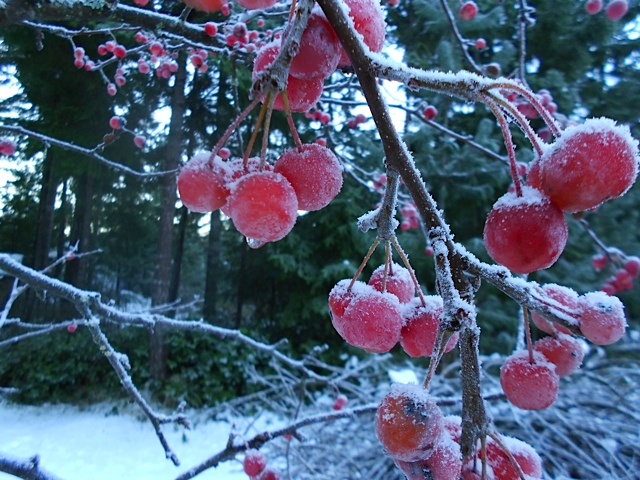 For one full moon cycle we were under a blanket of whiteness here.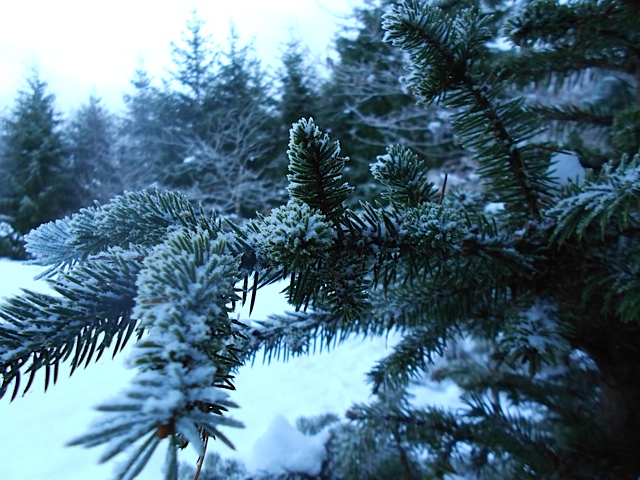 We eventually tired of it, the way one can with snow. Even the ducks began to look unimpressed after spending weeks sitting next to their frozen pond. They tried skating on it the first day it froze, but after realizing that skating is nothing like swimming, they chose to wait for the thaw, or at least that's my sense.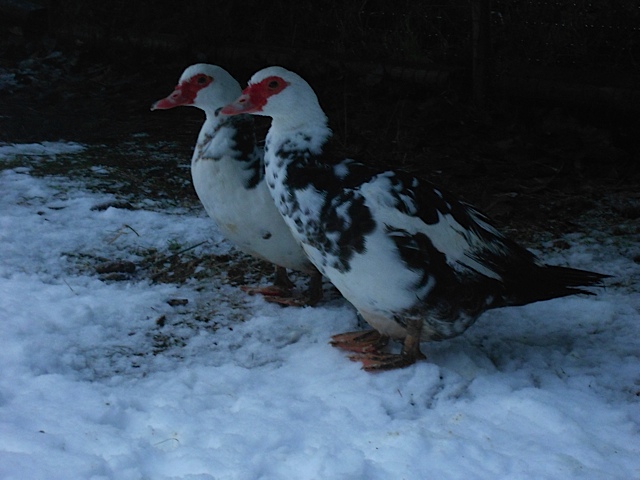 Still though, for many weeks the snow was a sparkling novelty and a lovely backdrop for our guests. I swear that each time it turned a little more grey and a little less white, the faeries would come in the night to make it all pristine and sparkling again, so that upon waking, the world was made anew. Beneath the blankets of snow that covered the farm magical things were happening. Bees were buzzing snuggly in their hives, and below the frozen ground, you could be sure that seeds were incubating, dreaming of becoming abundant nectar-filled blooms.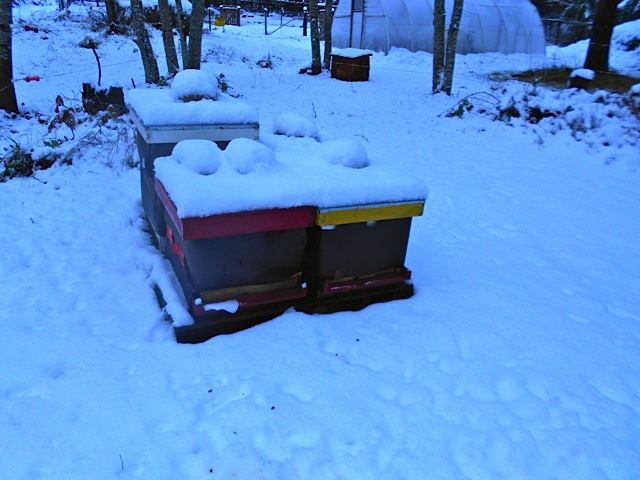 As for Gus, he thought the snow was a gift just for him.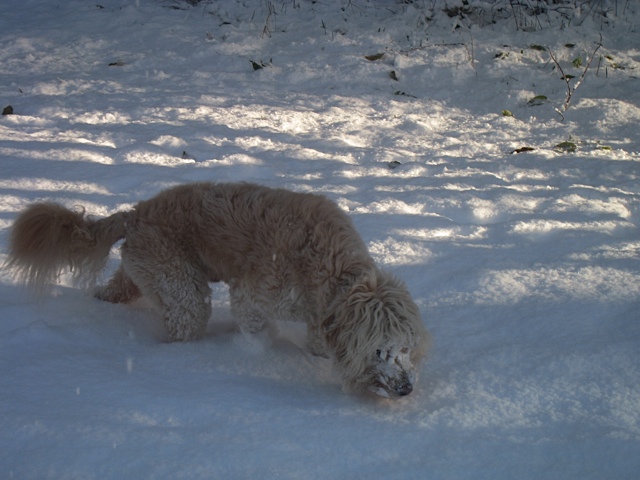 Something that we could conjure at will for his personal enjoyment, like his orange ball or raw bones. Every morning he would depart the porch in wild- rapture, barking thank you's to us for creating such a snowy splendor.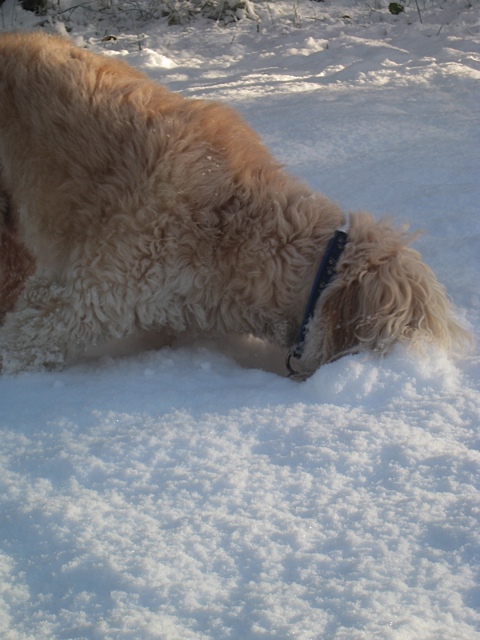 And I must confess that his delight in the whiteness, well, it was rather contagious, I almost wanted to take some of the credit for it.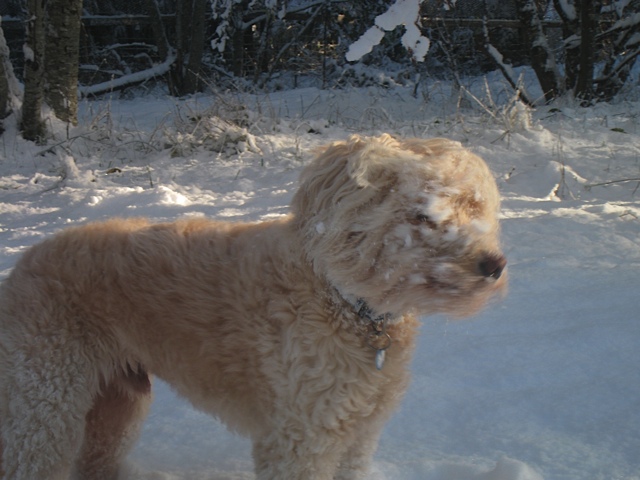 Yes, Honey Grove was a soft white place for some time. When we were not preparing for guests we were shoveling walkways and rooftops. We were putting on winter boots and coats and heading out to shake trees and sweep off the poly-tunnel.  It has been a busy time. Many visitors came to the farm over the holiday season. They banged their snowy boots on the porch before coming in to warm themselves by the fire, with a cup of something sweet and warm.  I think sweet and warm is the way to get through winter actually.  And so, this is just what we have been doing as of late. Lucky for us, our dear friend Clare came by at Solstice and taught us how to make her famous raw chocolate.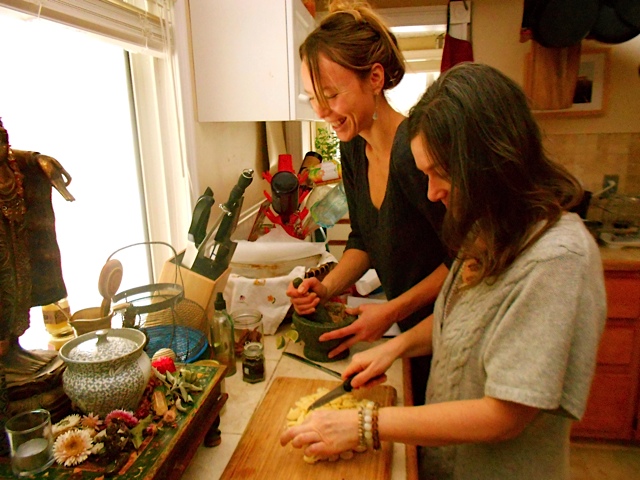 Mark and I have become rather inspired by this new culinary adventure and raw chocolate has become an important and delicious part of our country life.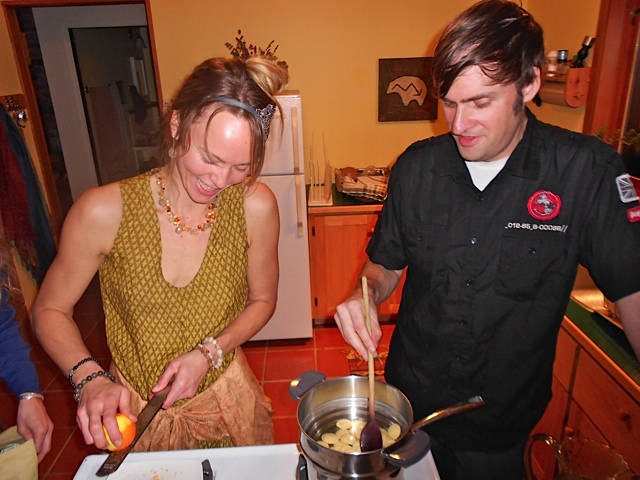 I am serious when I say important. It rekindles and restores and re-inspires in all the right ways.  We infused the first batch with cardamon and rose petals that we saved from summer. Later we began experimenting with ginger and orange, all sweetened with honey of course! The best and most wonderful sweetener in my humble opinion, but you're not surprised.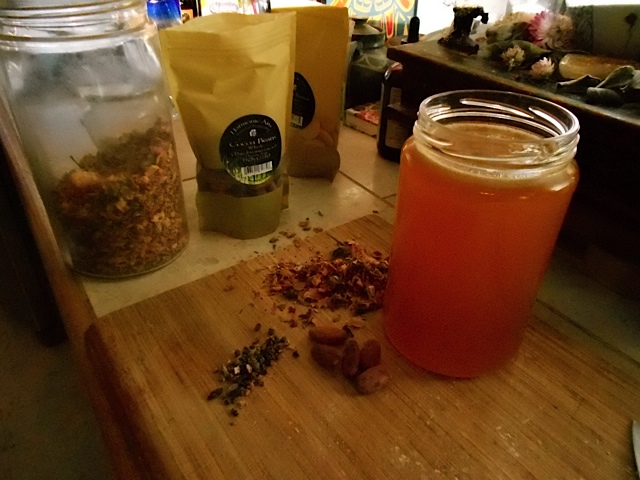 Yes, these exotic flavours are a real marvel when you are snowed in at the end of a long country road. I don't know how to explain it any better than that. It's like sipping coffee when you are camping at the top of a faraway mountain.  Sometimes the best combinations of things are not always found in the same place, but their coming together is sheer alchemy.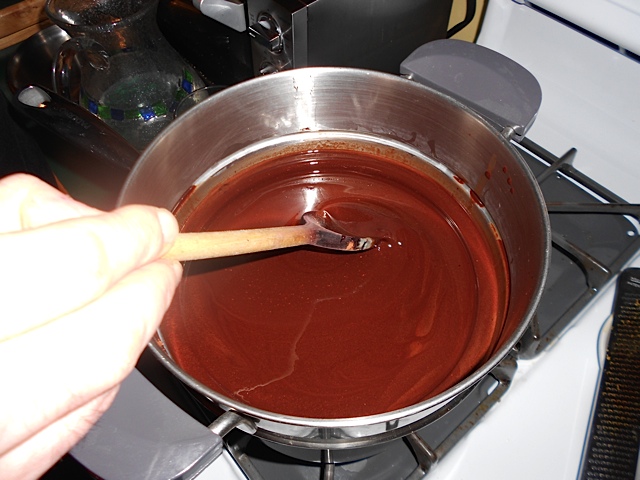 And what are we doing when we are not eating chocolate?  Well, Mark has perfected his butter-making. And our friend Dan made him a mold with our very own Honey Grove logo. Homemade butter is a wonderful thing, it really is. I don't think I ever knew that it could be so good. On Sunday mornings we enjoy a breakfast of farm fresh eggs and home-made bread and butter. We add to this roasted root vegetables from our summer garden, and oh how it satisfies. During the rest of the week we have hearty oatmeal breakfasts, which the chickens enjoy too. On cold wintry mornings the cluckies (as I now call our chicken flock) enjoy warm oatmeal mixed with fresh fruit and vegetables and marigold petals. They are happy hens indeed.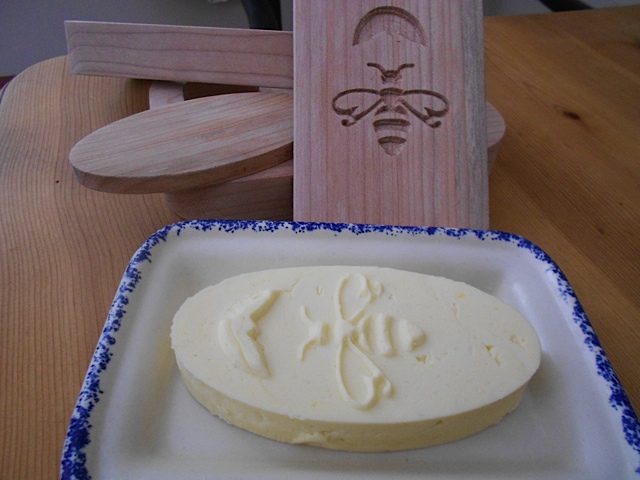 By now you must be wondering what-else we are doing aside from eating?  Lots I can assure you, but as I write this I am realizing that eating is such big part of our life here on the farm. Everything we do seems to revolve around it.  Every seed we plant and every weed we pull, every grain we sprinkle on the ground for our chickens to eat, and every  fence we put up to keep the rabbits out, is to support our consumption of homegrown food. Meal times have become rituals. They mark the day and the season. They represent the fruits of our labours and most of all they are infused with a kind of gratitude and thanksgiving that nourishes us as much as our food does.  Yesterday after my lunch, I sat with a cup of tea and flipped through a seed catalogue. As I digested my soup of winter-greens, I began planning this years garden. And so it never ends, the working and the eating and the gratitude that results.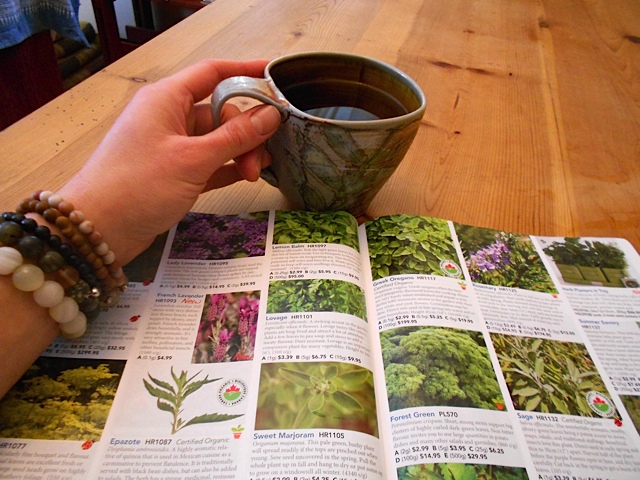 Speaking of working, as soon as we waved goodbye to our last guests we turned our attention from bread-baking to fence fixing and 2013 on Honey Grove has officially begun. We have many fun projects ahead and we are both feeling ready for another wonderful year on this beautiful land. Most mornings, before we greet the day, we sit together looking out the living-room window, holding hot cups of tea, and we dream of all we want to create here. Our lists are long and inspired.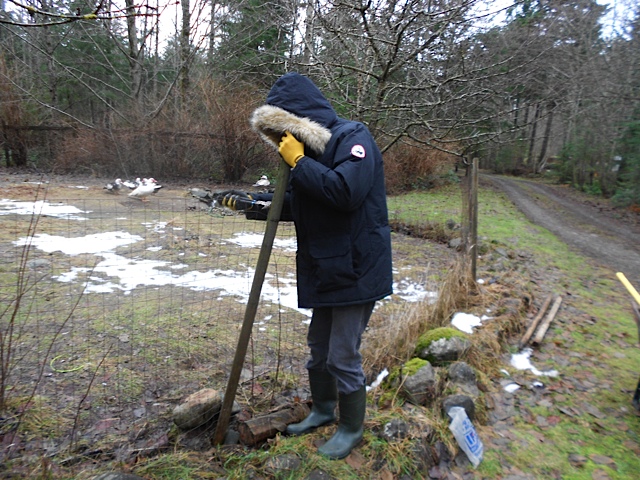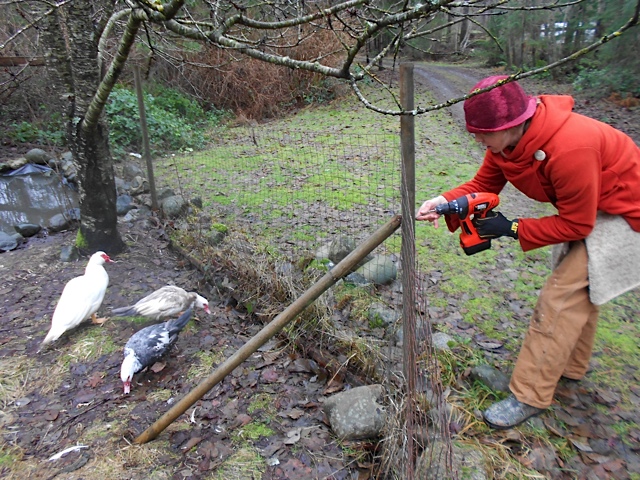 But despite all the things to do, there is always time for walks on the beach, and if there isn't time, we have grown wise enough to start making it.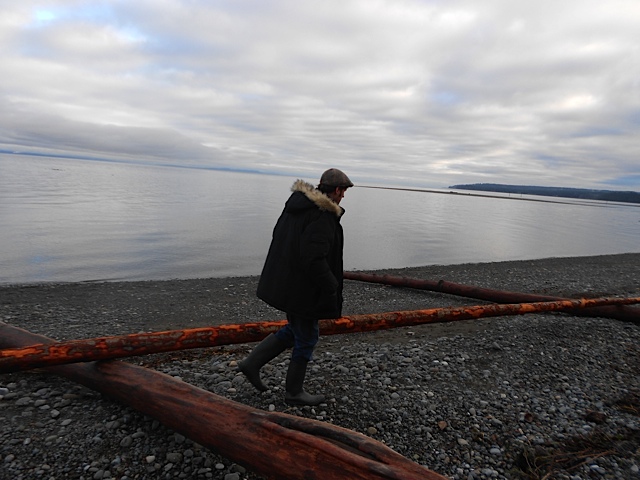 And this morning, while I sipped my tea, the sun came out for the first time in a long while and I went out to see her.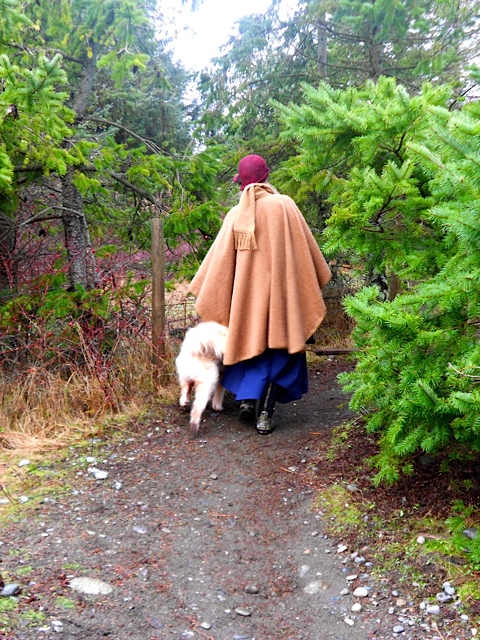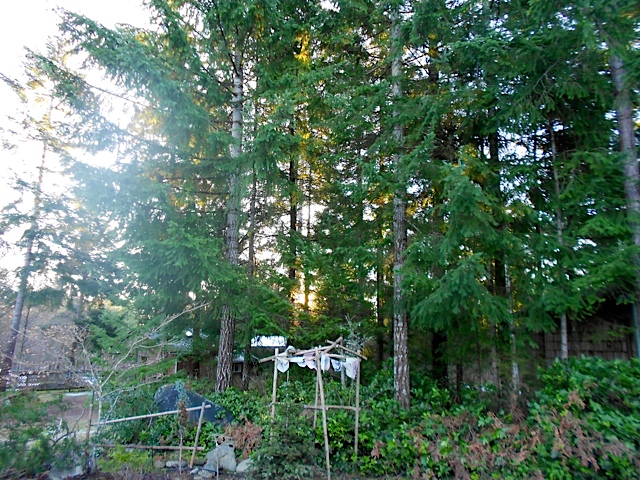 As her light crept in through the woods at the back of our property, I felt it enter my heart at the same time.  Standing there in my wooly shawl and my gumboots, I realized, that there is so much to be grateful for. I think our only hope is to allow our hearts to keep expanding, so that we can fully acknowledge the many blessings of this life.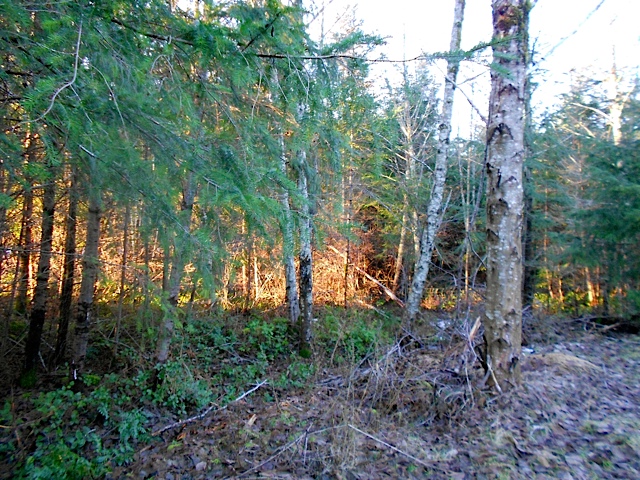 Happy New Year To Each of You~ May this year come bearing the fruit of magic and possibility~
Nao, Mark, Gus and All at Honey Grove.