When I was a little girl, my Oma would gather us together at meal times and in a thick german accent, she would say, "come now children, let's make a prayer."  And although we only ever said grace at Oma's house, I still knew exactly what to do. I would sit there with eyes shut tight and hands folded, listening to every word between her and God.  Oma is making a prayer, I would think…and I would picture her in my mind's eye, with needle and thread, sewing a prayer for God. I would imagine her doing this the way she sewed us aprons and cotton nighties, her words the thread that held it all together.  I saw her stitching something so beautiful together that even God must have been awed.  I will never forget grace at Oma's house, those words that she put together to "make a prayer." Those sacred words that floated up above that big oval table, in that farm kitchen.  Those words that seemed to infuse every morsel of food on our plates.  Homemade food infused with homemade prayers…her prayers were real, the way that bread made in your own kitchen is real.  They were real, the way that carrots are real, when you pull them right out of the earth and eat them standing in the garden. This morning I spoke to Oma on the phone.  We talked about raising ducks and making sauerkraut, about gingerbread and happiness, about the blessings of this good life.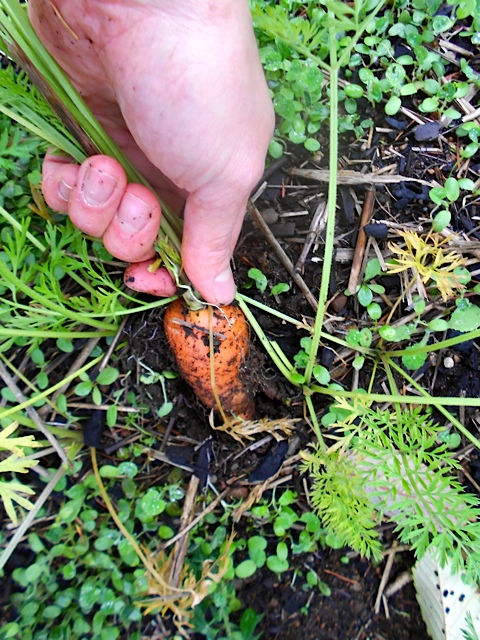 So this fine morning on Honey Grove, as the December sun rises over the farm, I am feeling gratitude for all of the goodness that this plot of earth offers us.  I feel gratitude for the healthy bodies we have. For the strong muscle and bone required to do the work that is asking to be done.  I feel gratitude for our beautiful community of good-hearted friends and neighbors that offer their wisdom and support. I feel gratitude for the abundance that our garden has offered us this past year, and is still offering us!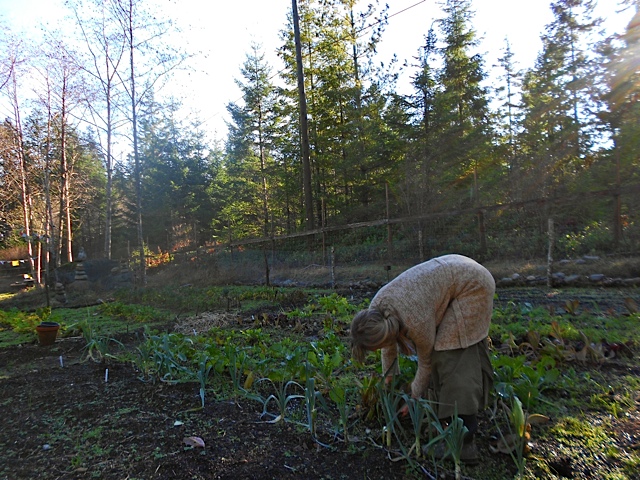 These days on Honey Grove we are enjoying the fruits of our labours. We are dipping into pots of jams and honeys on rainy afternoons. We spoon the sweetness of summer onto Mark's homemade bread and butter ( yes, he makes butter now too). We pour ourselves steaming cups of tea while the rains pour down and the sky turns dark by 4'o clock and we toast to work we have done.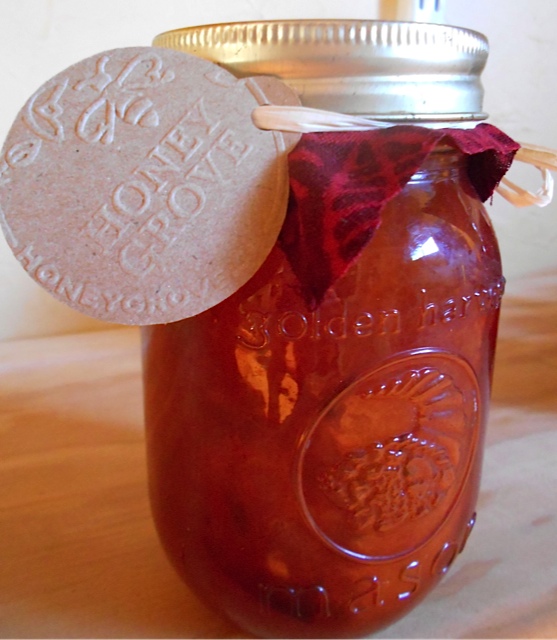 The flowers that we dried in summer hang from the ceiling and flop out of baskets in their jolly way, still offering a bit of July's charm in December. I keep thinking to make them into arrangements, but I must admit they look so beautiful as they are it's hard to do anything but admire them.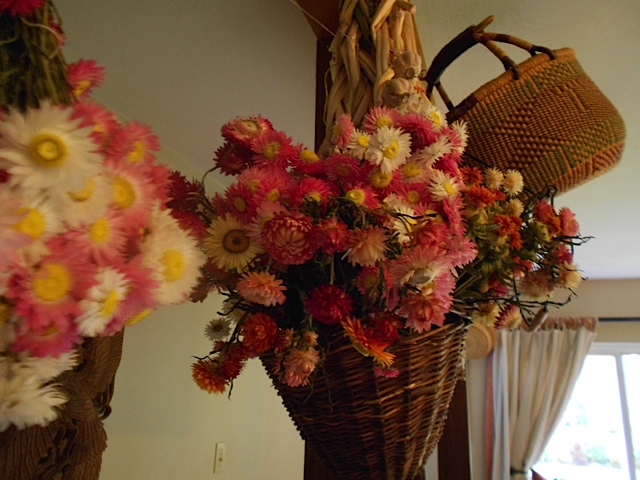 We are organizing our cupboards and lining our shelves with glass jars of bulk foods.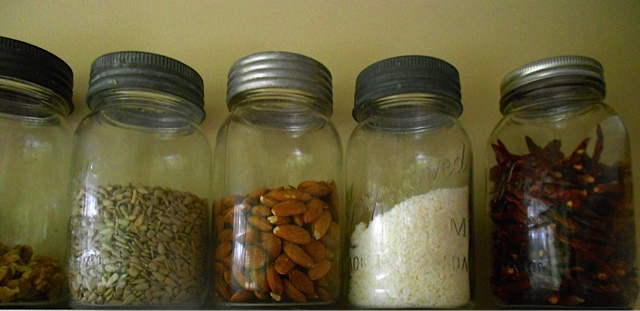 We are cracking into baskets of nuts brought to us by my uncle, from his beautiful and inspiring farm down island.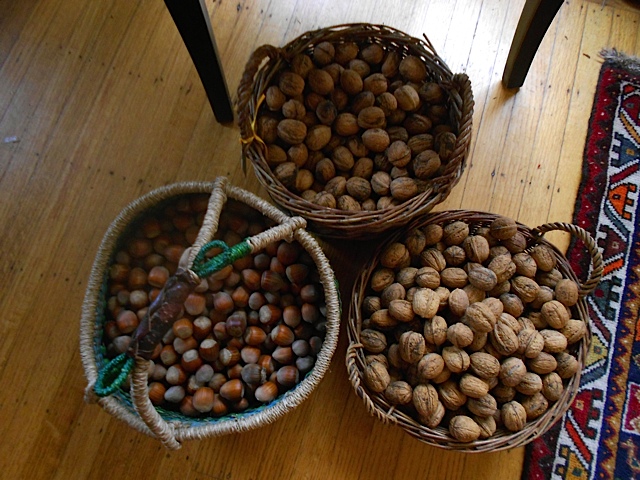 We are melting and straining beeswax on the woodstove in preparation for candle making.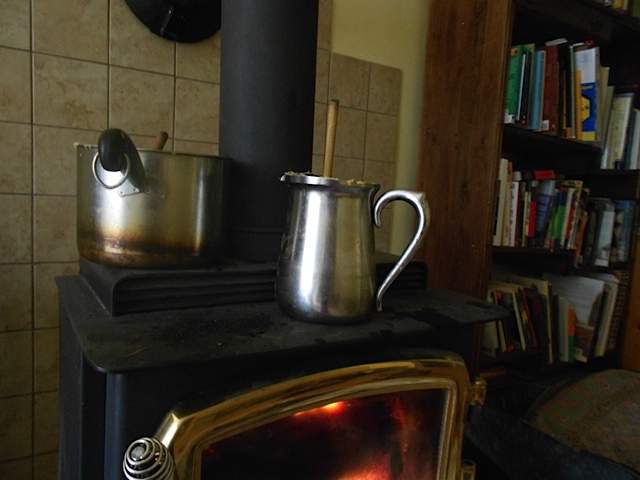 We are going for long walks, and we spent November's walks looking for wild mushrooms. We got rather inspired after taking a course down the road on harvesting edible mushrooms.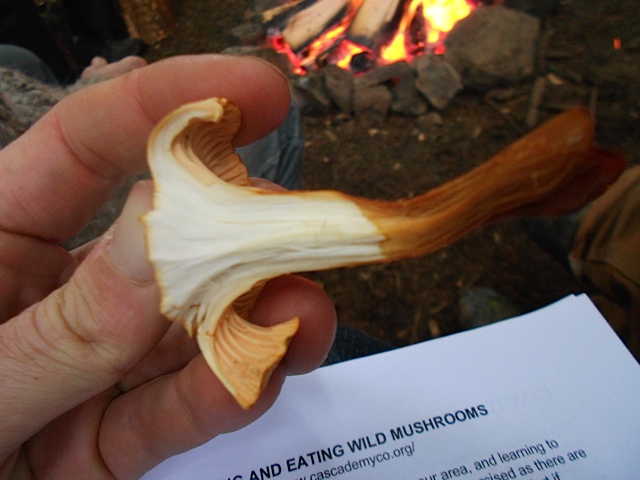 The woods here are full of delicious toadstools, if you know what you are looking for, and so we have begun to learn…luckily our good friend Neil has been kind enough to offer his wisdom and contagious enthusiasm in this department.  Thanks Neil!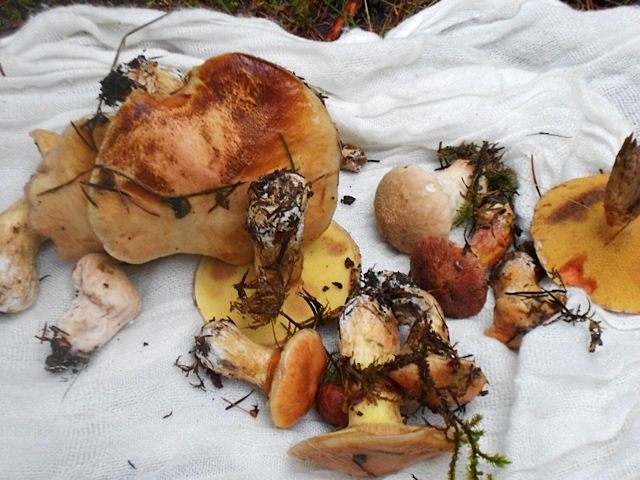 Otherwise, when the darkness comes too early in the day, and we really long for spring, we can always go and visit the narcissus bulbs on the windowsill that should be blooming for Solstice.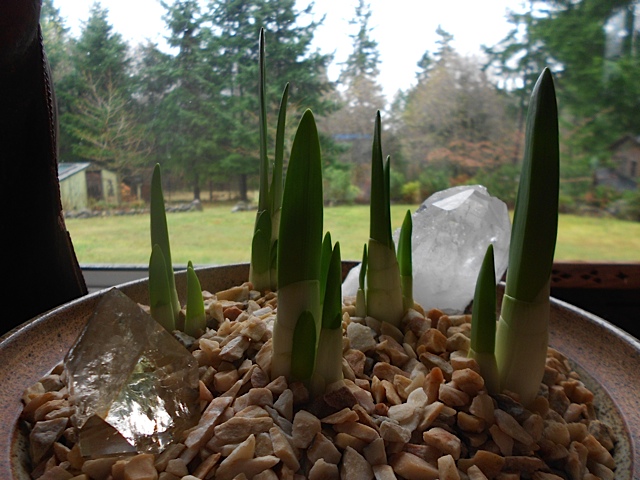 And so, I dedicate this post to all the blessings and to my Oma Brown.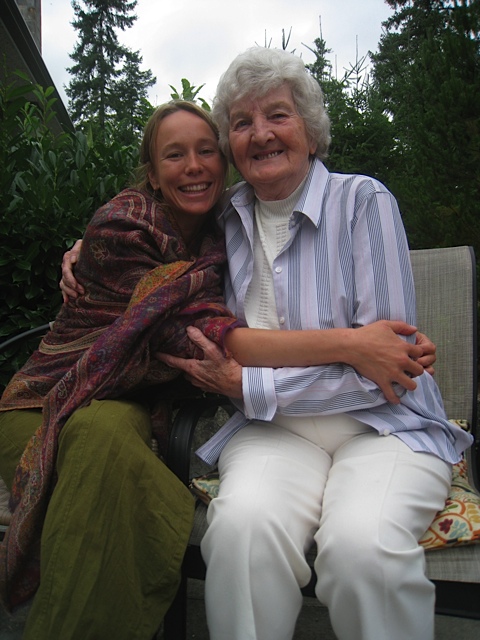 In Gratitude,
Nao and Mark and Gus~