Welcome to October at Honey Grove.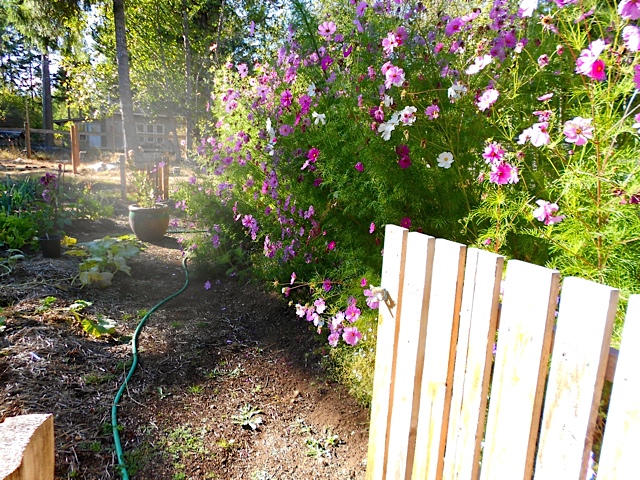 When I was a little girl, my grandfather (known by all this grandchildren as Papa Sigi) would remind me to cherish every moment.  Over and over again he would say, "time flies Nao and the older you get, the faster it goes."  He is 95 now, and when we drink green tea together at his kitchen table, next to his cozy wood-stove, in the little house that he shares with 3 dogs and a cat, he still says the same thing.  Papa Sigi and I have not had tea since early summer. Honey Grove is a 10 hour journey  from my little hometown where he resides. It won't be long though, before I find myself back at his kitchen table and the two of us will be marveling at the span of time that has passed since our last visit.  My grandfather is one of the wisest and most wonderful human beings I have met thus far, and every time I notice the speed at which time moves on, I hear his voice, and I do my school-girl-best to cherish the moment I find myself in.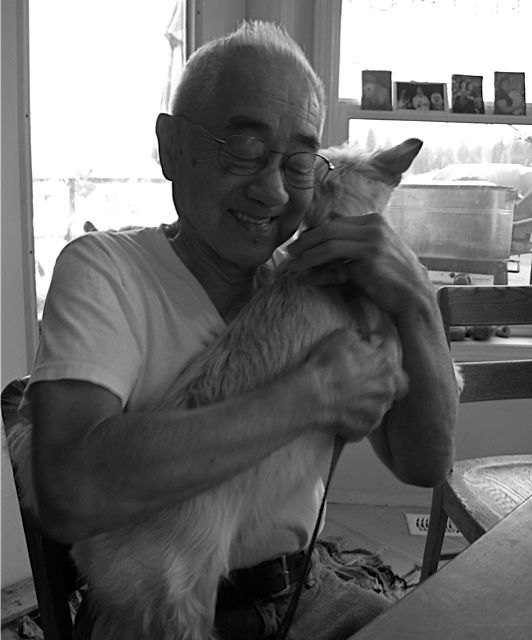 And so, one full year has already passed since Mark and I first came to Honey Grove to work at this grand ol' dream.  As the leaves turn colour, we both remember the changes that our land went through at this time last year. I think there is something beautiful about that, about getting to know a place, a landscape, a tree, a plant, by her seasons. It is an intimacy that can only come with time, the way the most intimate connections do. It is a gift to get to know a place in such a way, to love a place in such a way, to let the land right into your heart.  It seems that our relationship with this land is deepening.  "Look," Mark said to me the other day, "the Japanese Maple is red again, I forgot how red it gets, it's incredible, remember when we first saw it last year…"  And in that moment both of us recalled the last time we stood in front of that tree and marveled at it's beauty. For a minute or two the whole year spiraled through our minds, and our hearts swelled while our tired muscles ached. Together with that red maple, we considered the work and the reward that this year has been. And so, with this in mind, I thought I might offer you a glimpse of Honey Grove in October, because it is a time that deserves to be cherished as much as the long days of summer.
Our autumn garden continues to offer abundance.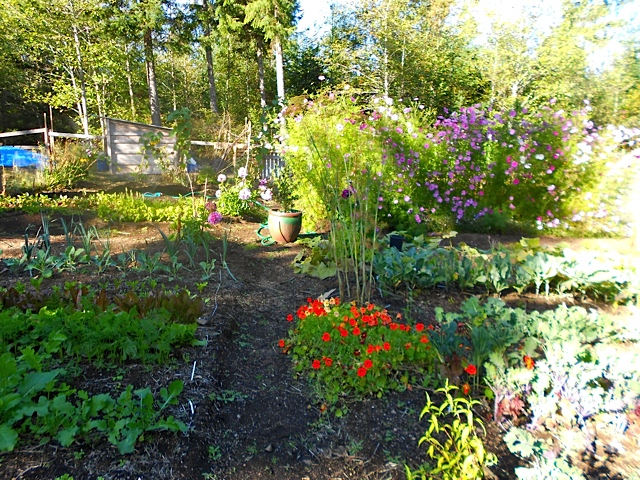 There are still salads for lunch.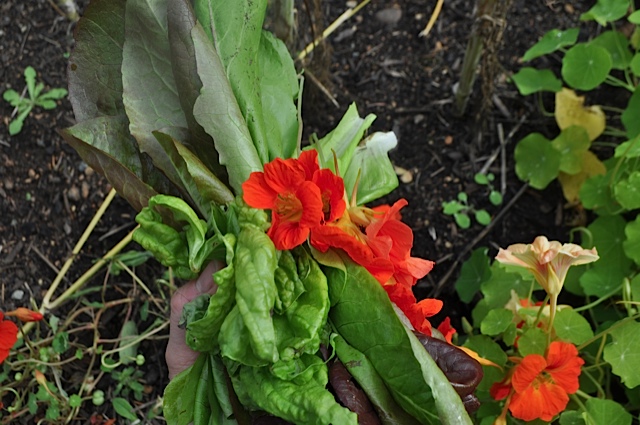 (photo by Nikiah Seeds)
And big fat turnips find their way into Mark's stews for dinner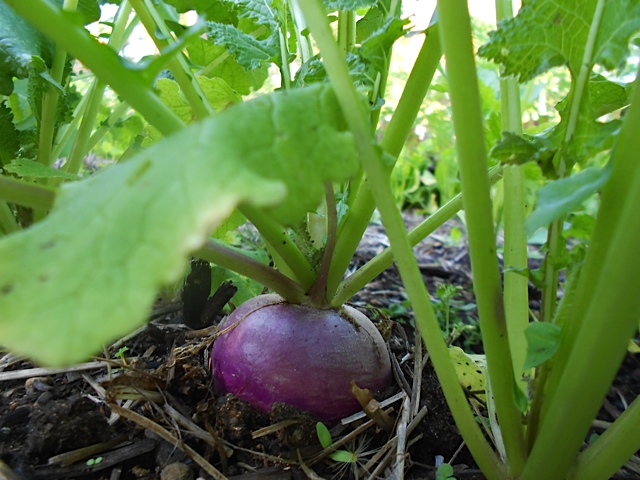 There are juicy sweet carrots from summer and little baby carrots for afternoon snacks.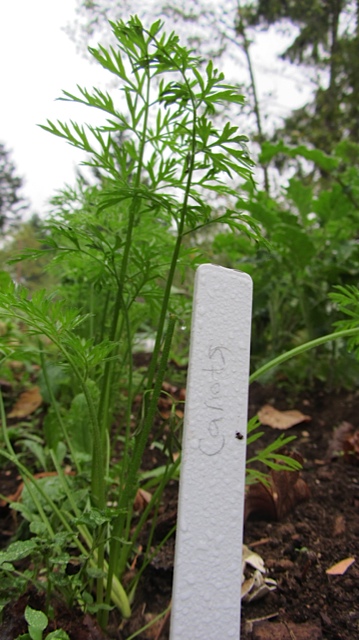 ( photo by Jessie Turner)
There is kale for juicing in the morning.  The chickens and I are loving the mineral rich superfood that this glorious green is.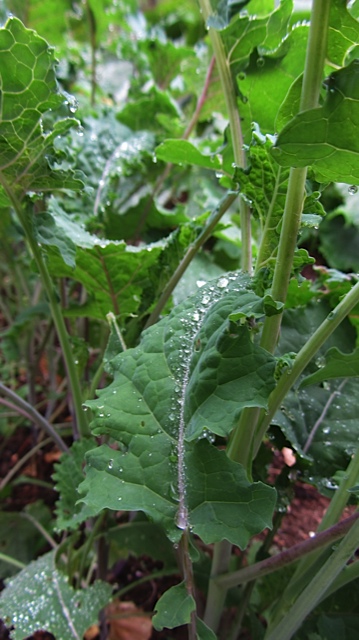 (photo by Jessie Turner)
I am quite certain that the kale the chickens devour is the reason their eggs are so beautiful, with bright orange centers and often more than one yolk!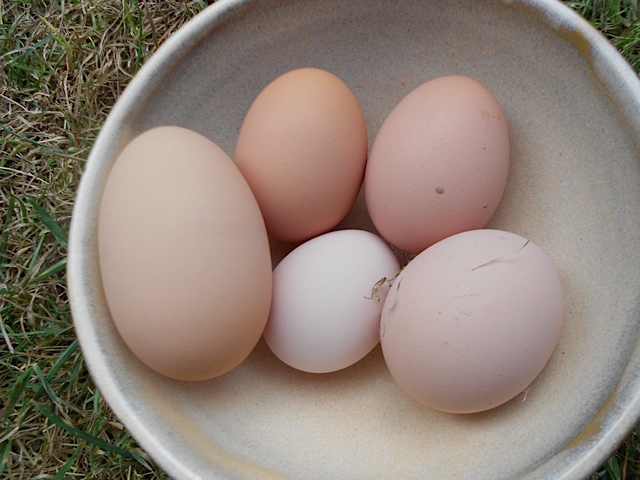 There is honey for tea, and as the days get colder more tea is being brewed and sipped and appreciated.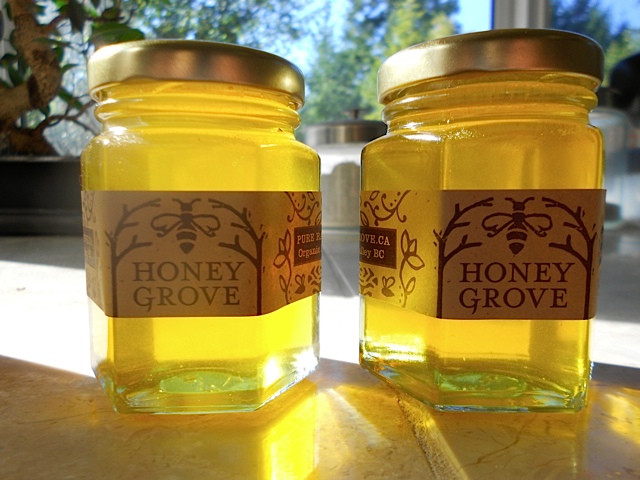 (Label design by Eyan Myers)
Our beautiful bees are getting ready for hibernation, but they will work until the real cold comes and so on sunny afternoons the wall of cosmos is alive with the hum of bees.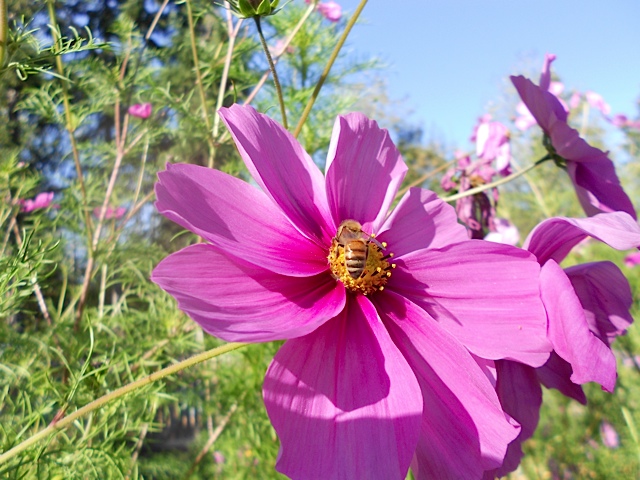 And I think the cosmos are now 8ft tall, which has totally blown my mind.  Nothing like having your mind blown by flowers. eh eh.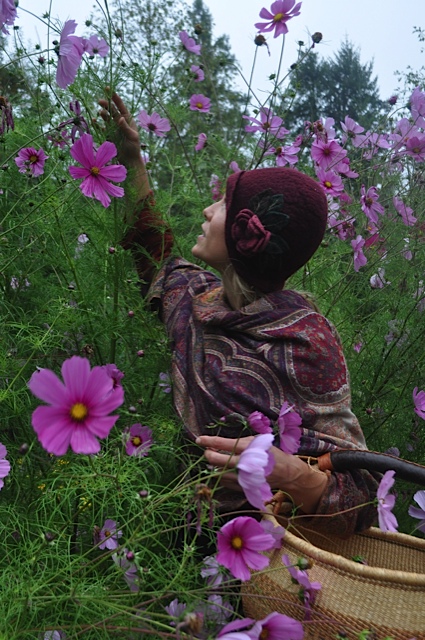 (photo by Nikiah Seeds)
We are still making bouquets from our flower garden and when I am not picking flowers I am collecting their seeds so we can have abundant blooms again next summer.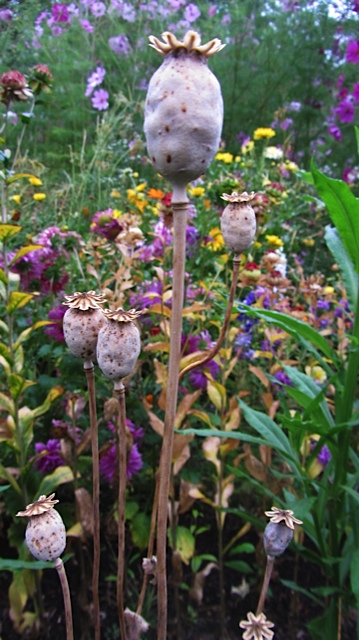 (photo by Jessi Turner)
As for Gus, well, he is enjoying his fall days. Fall means time for long walks and wood-fire snoozes and life doesn't get much better than that.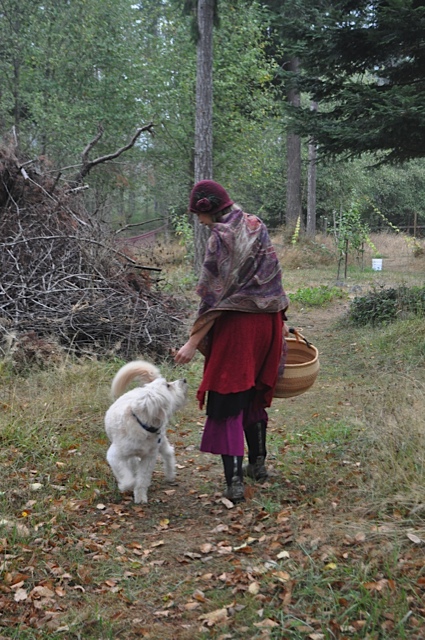 Mark and I are also ready for long walks and wood-fire naps.  We are both ready to spend some time enjoying the quiet of the land.  It has been such a full and busy summer. It is time for a well deserved break.
Blessings To All,
Nao, Mark and Gus.