When does one decide it's spring?  I think it's quite possible that we all have a different barometer that tells us that spring has officially sprung.  For some it has to do with certain flowers being in bloom, for others it is marked by the length of  daylight remaining in the evening sky.  For Mark and I, spring has arrived when the bees come out of their hives for a full day in search of the first signs of tree pollen because their Queens have started laying and the babies need feeding.  Today, was just such a day; the sun was out and so were we (without our winter coats) and the bees, they were buzzing. Yes, our bees were filling the blue skies with their golden bodies, while streams of their yellow poop cascaded down from the great above, to land on the white sheets that were airing on the clothesline.  But, despite the shimmering bee poo falling from the sky, we were thrilled to see our bee friends; to hear their hum upon opening the door this morning.  They have been very missed you see.  It is a long time to be without their company, from early winter until now.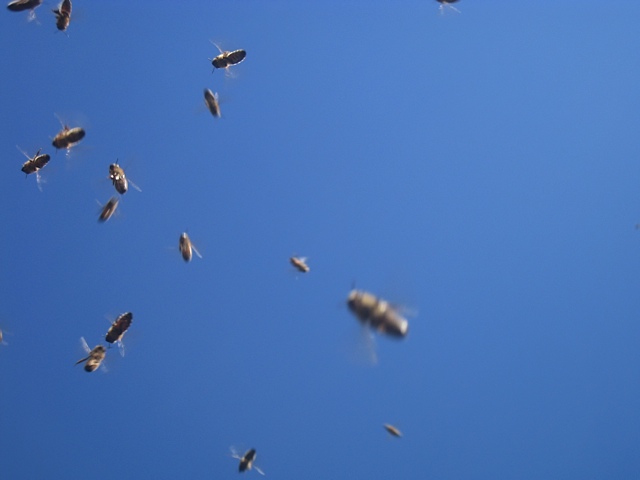 Yes, when the bees tell us it's spring, well we believe them, and spring activities begin…And so Mark and I began planting seedlings in little pots that will sit on our sunny kitchen windowsills, until the greenhouse is ready.  (which should not be long now!)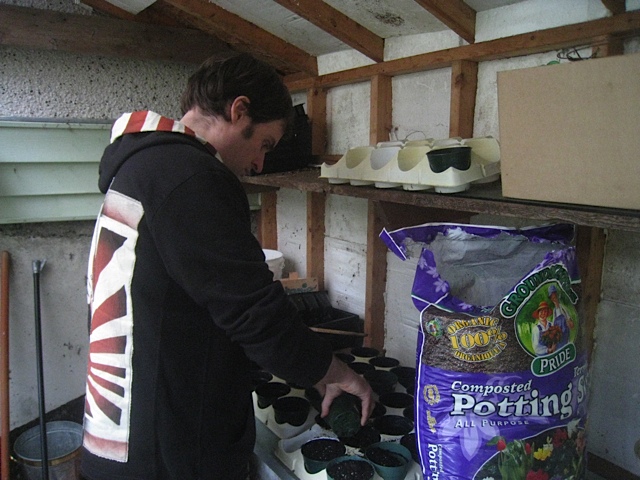 And we have also begun turning the winter rye (our nitrogen fixer that we planted back in the fall)  into the soil to make space for the peas that will be going into the ground in a few short weeks.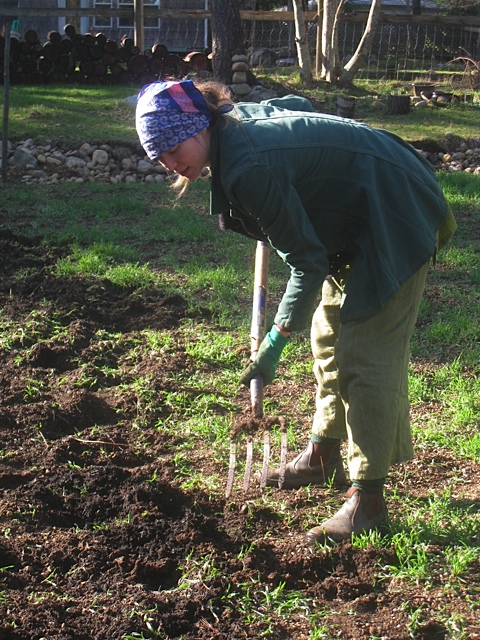 We are like two enthusiastic school kids these days, as we diligently follow the guidelines of our bio-dynamic farming texts.  We are transplanting on the designated transplanting days, and planting fruit seeds on fruit days, and root vegetables on root days.  It is taking some getting used to, but we are slowly getting the hang of it.  Biodynamic Farming is an age old agricultural technique that pays much respect to the ways in which the lunar cycle impacts the growing cycles on planet earth. It all sounds rather folkloric, but some of the best truths do, and as far as we are concerned, it certainly cannot hurt.  In fact next time you have the opportunity to try a bio-dynamic bottle of wine or carrot grown using the said method, do, I urge you, try it!  I think you will find a surprising difference between bio-dynamic and just organic.  ( but I am not here to convince you about such things, just to update you on Honey Grove)
Otherwise, whatelse have we been up to?  Well, we started framing our greenhouse with wood and high hopes to put the poly on tomorrow or the next day.  Mark was very patient with me, while I learned about power tools, not really a forte. Lets just say that not all the screws went into the exact bits of wood they were supposed to. ha ha.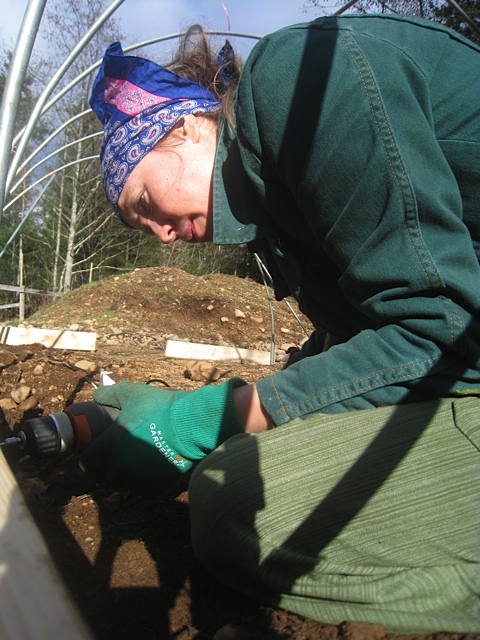 Mark on the other hand, seems like a bit of a pro these days and I have to tell you, for a man trained to be an electronic sound artist he has become a fairly decent farmer.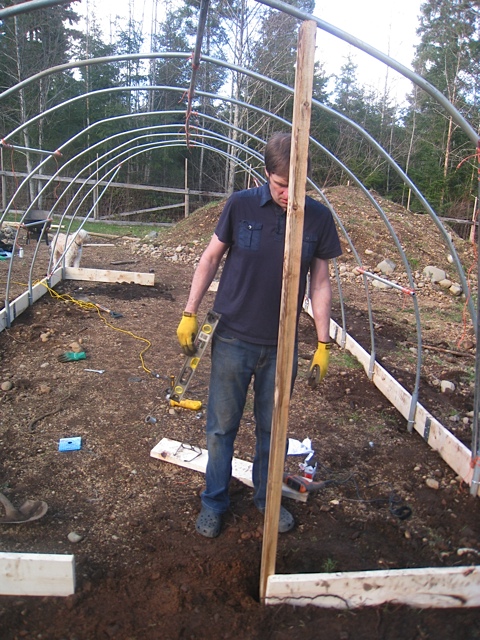 So there you have it, that about sums it up. The bees came out to let us know spring has arrived, and, we got to work. It seems that we will be getting busier and busier as the sun shines brighter and the days warm and lengthen, but isn't this what we have been waiting for?!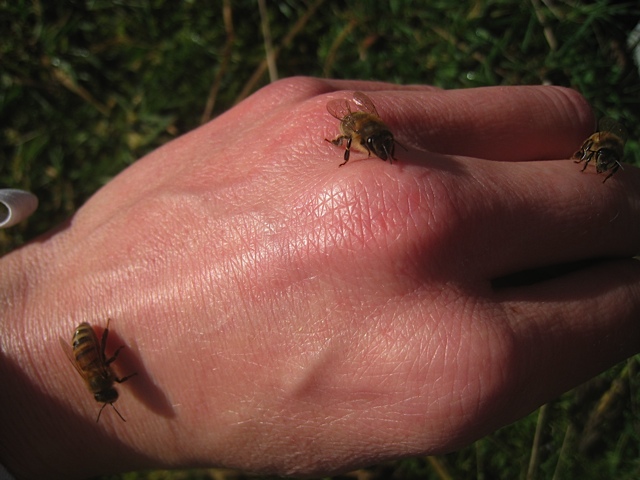 Spring Blessings to All,
Nao and Mark and The Bees~