If you came up the winding path to Honey Grove today, you would meet Spring face to face.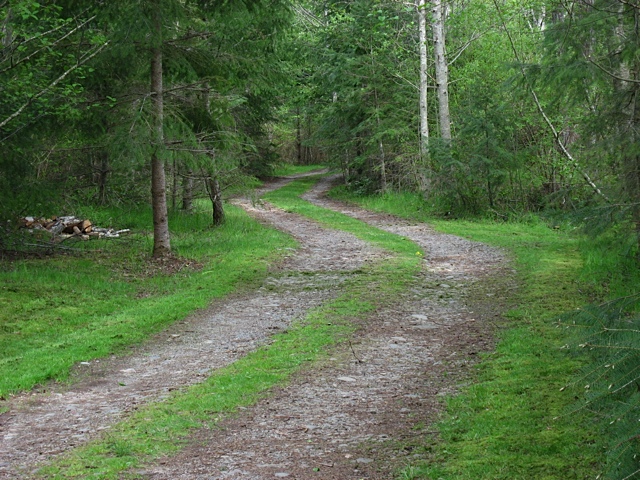 And, if Spring were a woman, she would be so beautiful and so radiant that you would be hard pressed to do anything other than stare in wild wonder.  The quality of green this time of year cannot be re-created (in fact, stop reading this post now and go to look out your window and you will see what I mean). I warn you though, enjoy her now, for in a few weeks time she will be gone and you will have to wait another whole year until she's back. I can only think that such beauty has something to do with what the May Faeries get up to after we go to bed, well that, and the number of rainy days that April brought to us this year.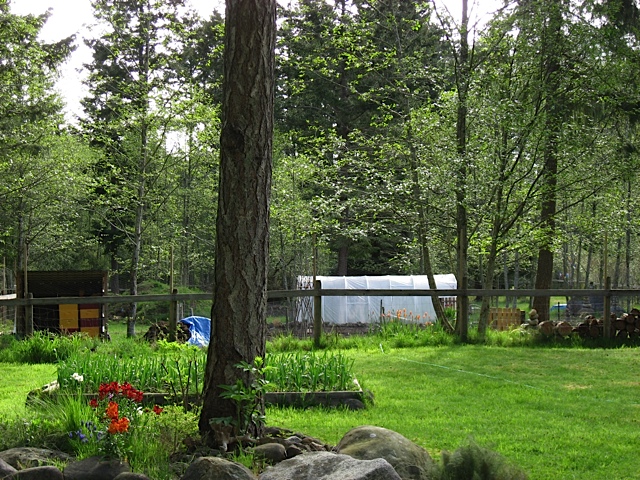 Whatever the case, the vivid tapestry of green that surrounds us here is more than visual, somehow it gets right inside you.  It is a color you can breath in and then taste.  It cleanses and soothes and nourishes the life force just by simply gazing upon it. (Don't tell coca-cola I mentioned this, they will try to bottle my description and sell some cheap substitute in a cunning way). Oh Spring, I think I am in love with you.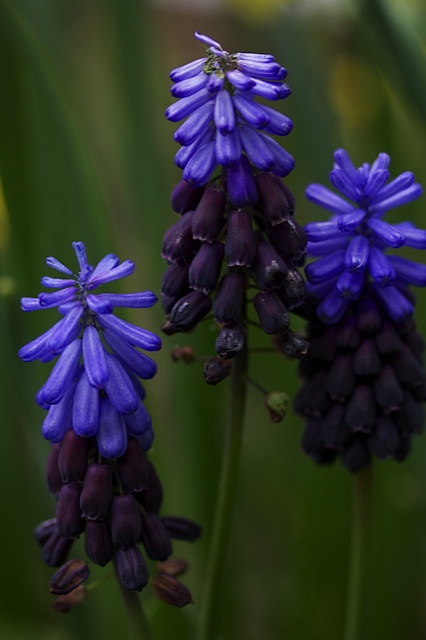 And with this love, comes the willingness to give oneself entirely.  There is more energy available and less sleep required and there is infinite inspiration and constant awe. There is the desire to get as close as possible to this season, to write poetry, to dance and sing and be completely raptured.  There is the urge to get up with the dawn because you want nothing more than to join the birds in their morning chorus, because you understand what their song is about, and there is nothing else to do but open your heart and join them.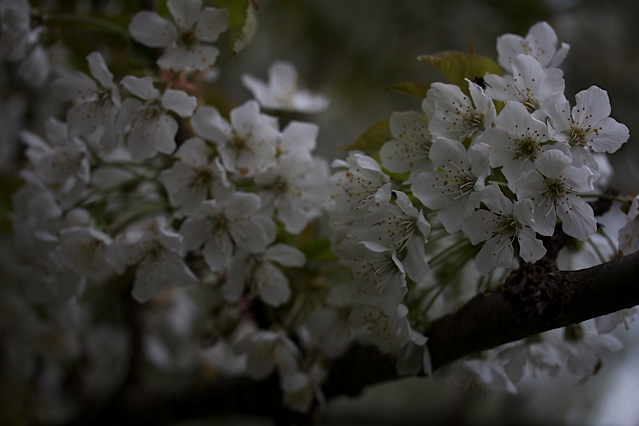 And so, everything else is abandoned, and you have to beg the rest of the world to please forgive you, but you are in love and simply unavailable for a short while because all of your attention is tied up. The dust in the house parties on and the paperwork on the desk gets higher and the ring around the tub gets blacker, but you can't help it.  There are phone calls coming in from friends you love with all your heart, but there are not enough hours in the day to get back to them, and you hope they will forgive you for not picking up the phone, for being madly in love with Spring.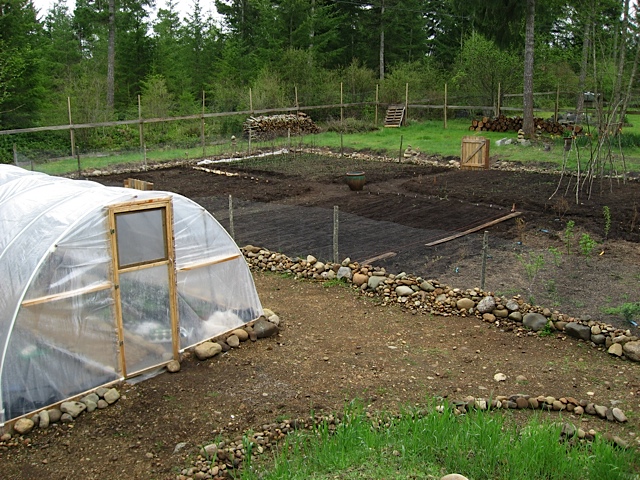 Mark and I have fallen head over heels for this season.  We rise early, have our tea and head outside.  We plant and we dig and we plant and we dig and we weed and we plant and we dig.  Somewhere in there we have lunch.  Mark's Mum and Dad are here at Honey Grove, and lucky for us they too love this season.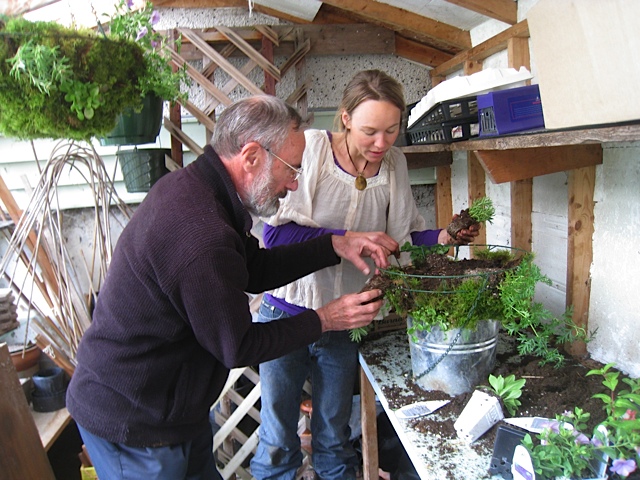 And so, all four of us spend our days in the rain and the sun, we are outside planting and pruning, building chicken runs, fertilizing flowers, nurturing our baby orchard, watering….and watering some more.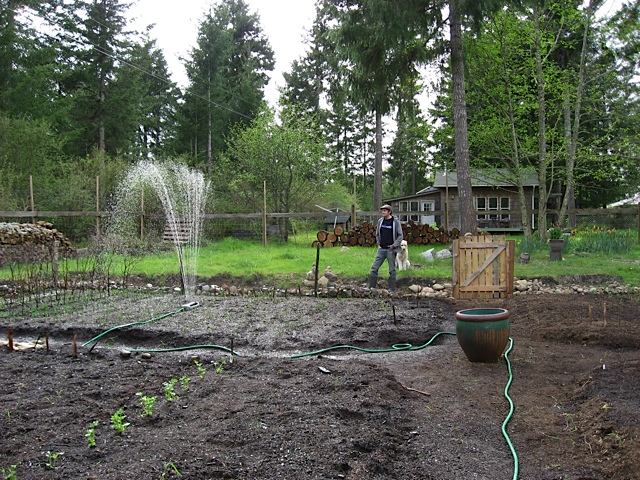 Oh and more bees arrived!  They came from just up the road, in cardboard nuc boxes a few days ago and they have settled in beautifully in the lower field.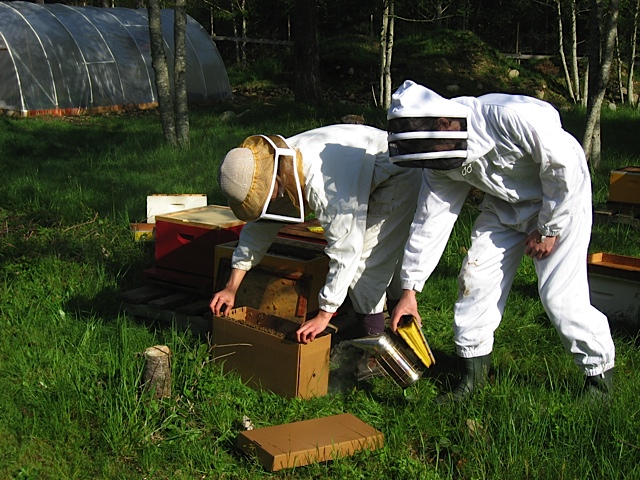 Otherwise, the chickens are getting big and some of the "hens" seem to be "cocka-doodle-dooing" eh eh.  (oh well)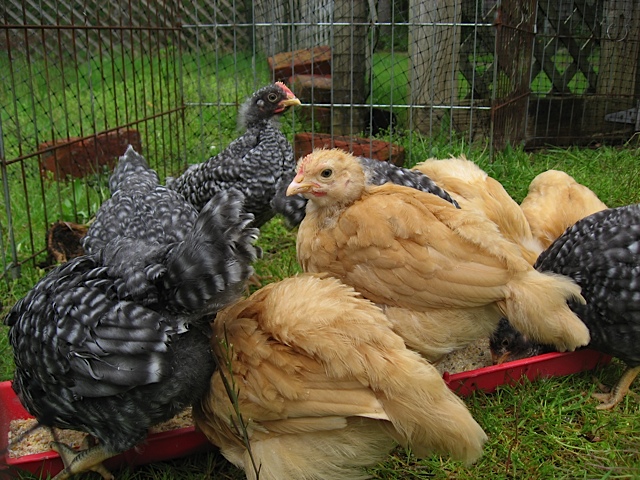 As for Gus, well, he lulls about in the sun watching us, relaxing, stretching out and enjoying the activities around him.  As long as there is a pause in the day for a walk, a game of ball and a hearty meal he's happy. He does his afternoon sun salutations on the grass followed by a long meditation, or so it appears.  He is open to offering wisdom to passersby pushing wheel barrows full of plants.  We call him Guru Gus or Baba G, for he knows the secrets of the universe, just look in those eyes and you can tell. According to Gus there are only two things you need to know to be happy in life, one is "not to worry"  the other is "to love with every fibre of your being."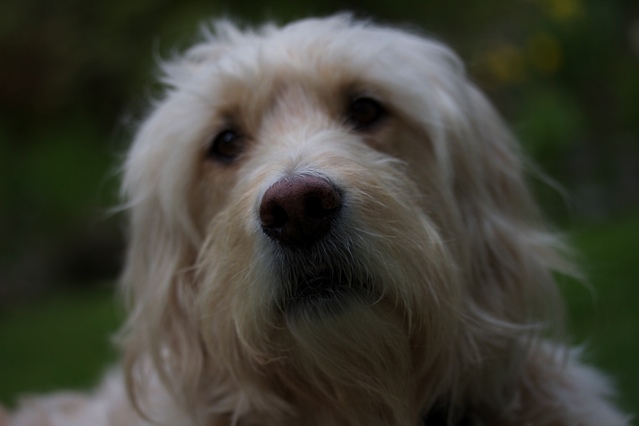 Otherwise, it's a good thing the British make tea such a priority in their lives, or we might never stop.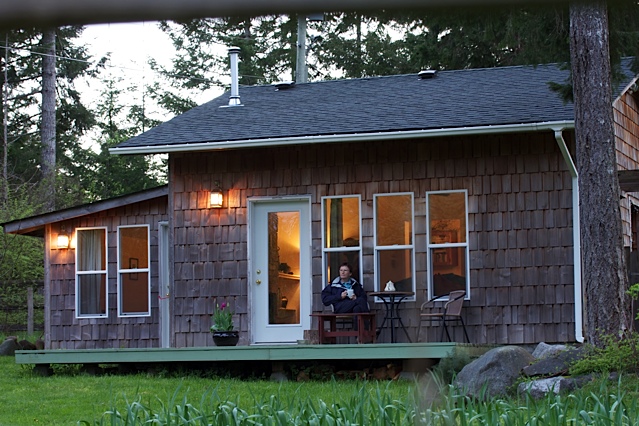 So there you have it, we are all under the spell of spring here, blissful and totally taken~
Blessings to All,
Nao, Mark, Gus, The Bees (and, Mark's Mum and Dad too)
PS- The photo's are courtesy of Mark's Father, Trevor Sims. Thanks Trevor!