And so it has happened, winter has left us and spring has officially sprung.  Each day the elements bring us a mix of sun and rain, of cloud and clear skies, of wind and stillness.  Each day we record the weather patterns in a little red book from a pair of dear old friends.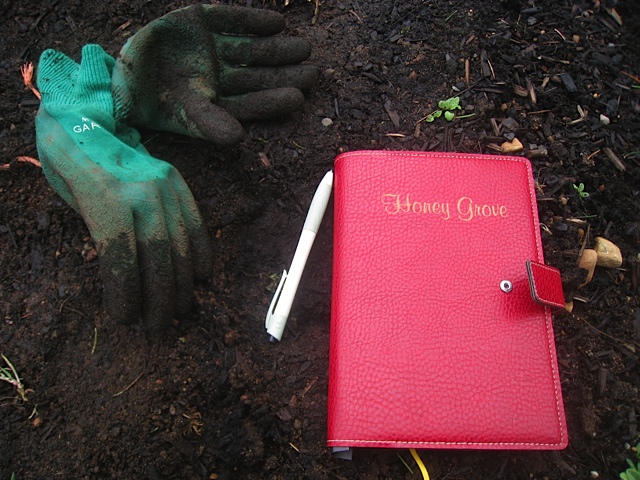 There is no pattern in the elemental landscape except to recognize that it is ever changing, but isn't this what it means to be alive anyway, accepting impermanence?  And there you have my philosophical ponder for this day, which let's face it, has been pondered before there was even a word for pondering.  It seems I have had little time to ponder the meaning of life over these past weeks.  The tasks at hand are requiring my full attention and as a result many good things are getting done.  The bees are flying and the air is fresh and misty and the bird calls are like symphonies in the trees in the mornings.  There is also a good deal more mud on our boots and a dozen more things to do on every new day's list.  On top of it all we have both experienced some back pain being the long tall people we are, all the digging is taking it's toll.  Yes, I won't deny it, there has been a wee bit of overwhelm threatening to consume, but despite that, we have also found humour hiding in the cracks of our minds, as well as fat worms under dark soil in the veg plot, and both of these things have brought us delight.  We have even managed to put our shovels down and have some local friends over for dinner to share food and conversation and some hearty well needed laughter.  And there have been more guests in the cottage to keep us busy and inspired.   And now I leave you with more pictures and less words, so you can see the goings on through this cyber space window.  Let's begin with the important things.  Gus got a haircut.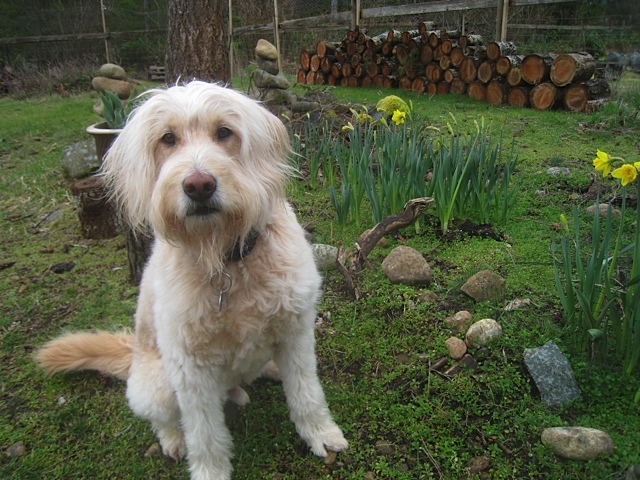 And we planted more seeds indoors, squash and tomatoes and peppers and cauliflower and brocoli and loads of other goodness.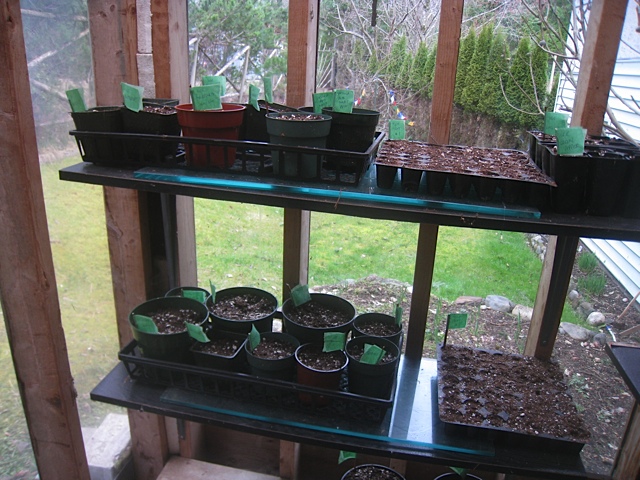 We also planted peas and onions in the veg plot, after turning under all the winter rye.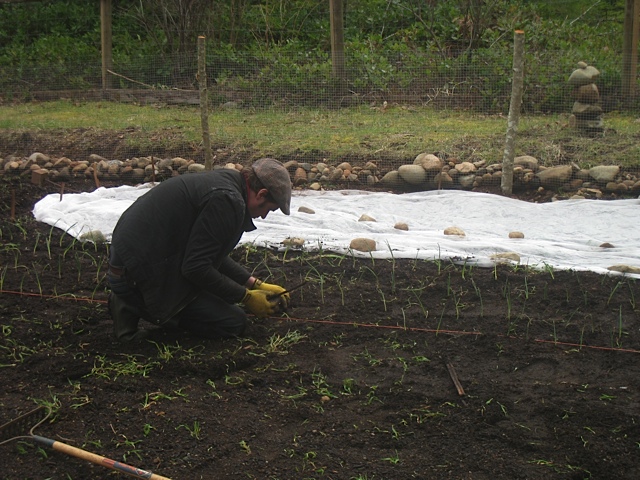 And we harvesed wild nettles for eating and drying and makingbeer.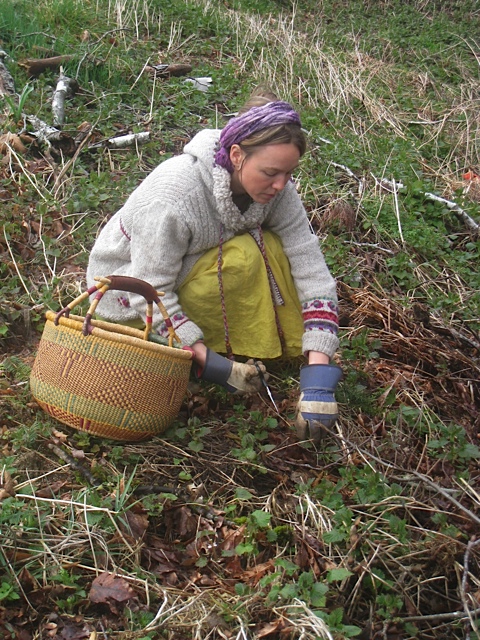 And we finished the Rabbit Proof Fence, and Mark built 3 fantastic gates.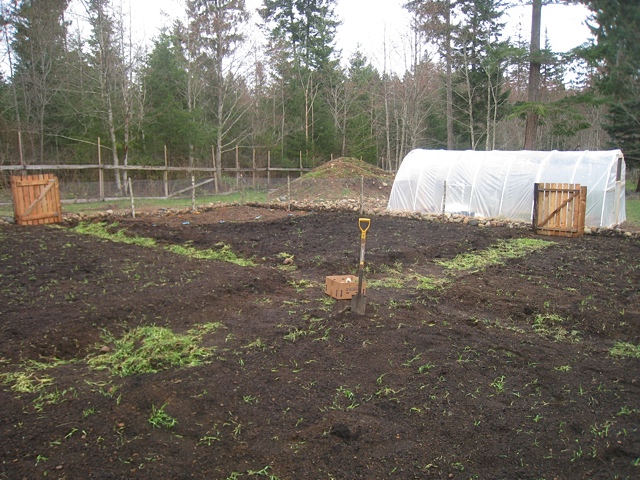 And there you have it, 10 days of Honey Grove at the beginning of Spring~
Blessings,
Nao and Mark and Gus