These days, on Honey Grove, we might just be, as busy as our bees, who spend every day, from sunrise to sundown out, under the clear blue sky, gathering nectar.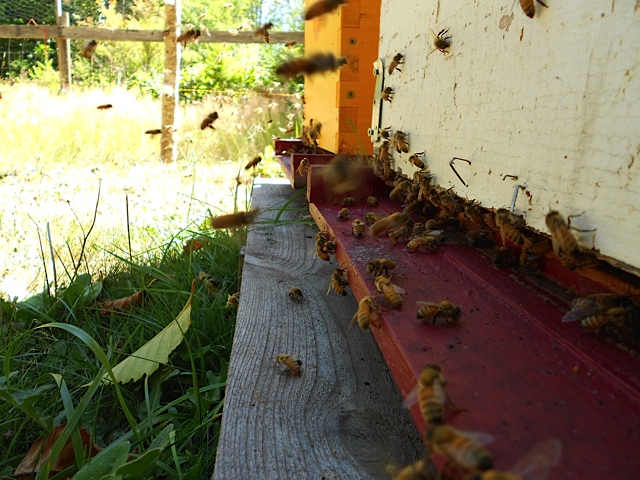 And while the bees make honey, we are doing our fair share of gathering too. The Honey Grove Harvest has officially begun.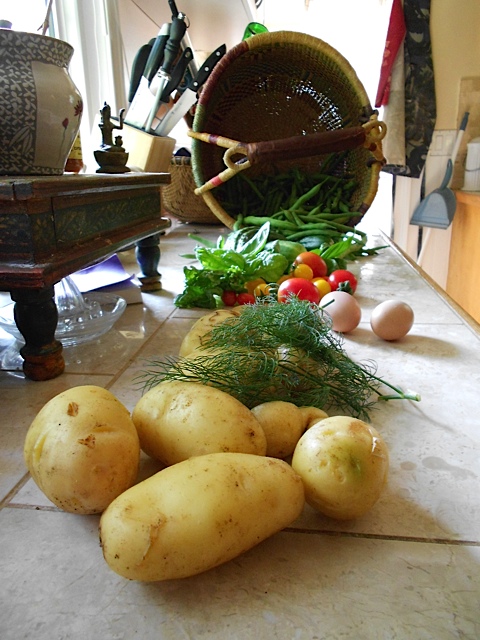 We are picking and preserving and pickling. We are making jams and freezing beans and braiding garlic. And, being the food-centric pair that we are, we are also finding delicious ways to enjoy the fruits of our labours in the here and now.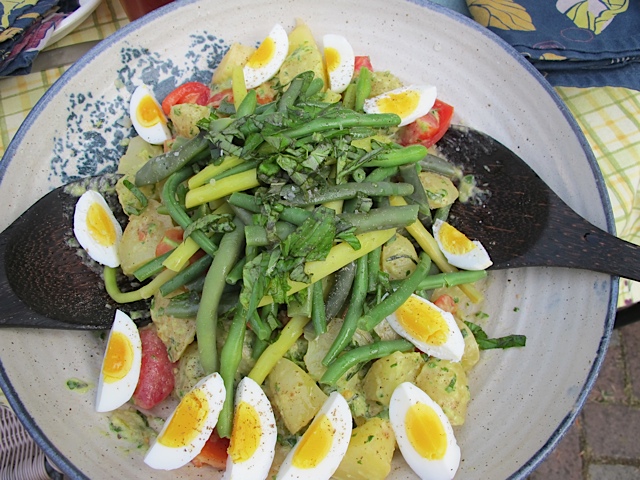 We have not been to the grocery store in some time.  Between the garden's abundance and the fact that we are simply too busy to get in the car and drive anywhere, most dinners come straight out of the garden.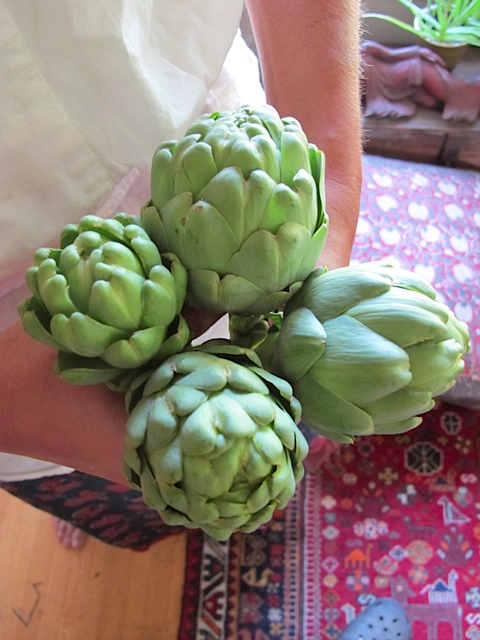 Well, perhaps I should say the garden and the sea.  A 27.5 pound Spring Salmon was recently caught by Mark and bless that fish, for he is keeping us with very full bellies.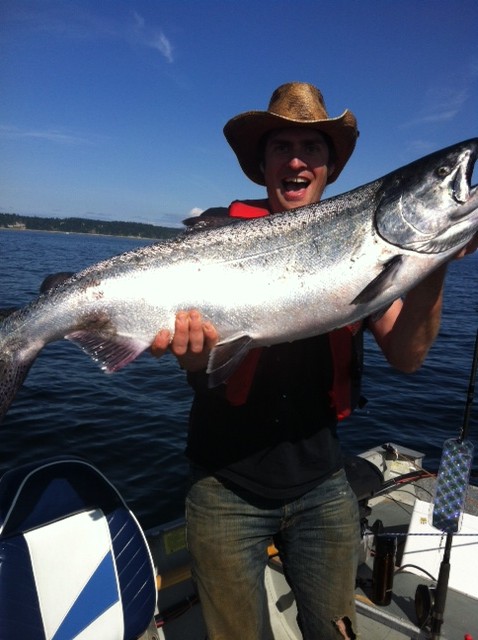 Yes, there are tomatoes…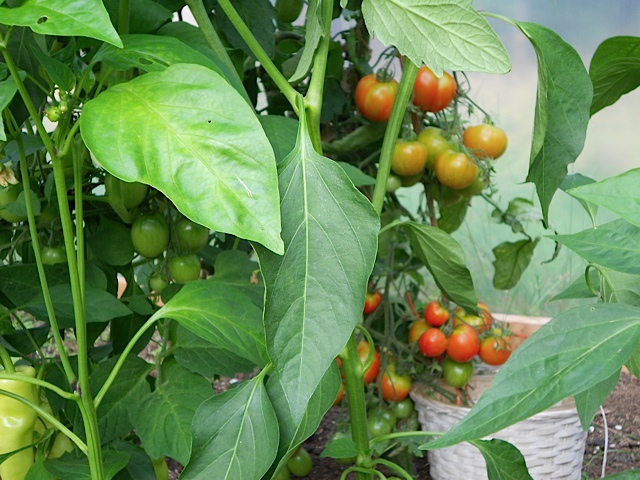 And there are beans…( oh my stars are there beans)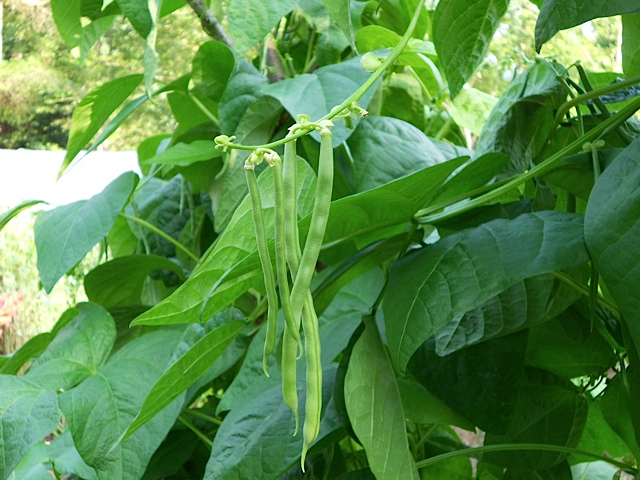 And, while the garden grows, the sounds from the hen house have really amped up. Our chickens Betty, Abigail, Emily, Gerty, Harriet and Matilda have started laying the most beautiful eggs!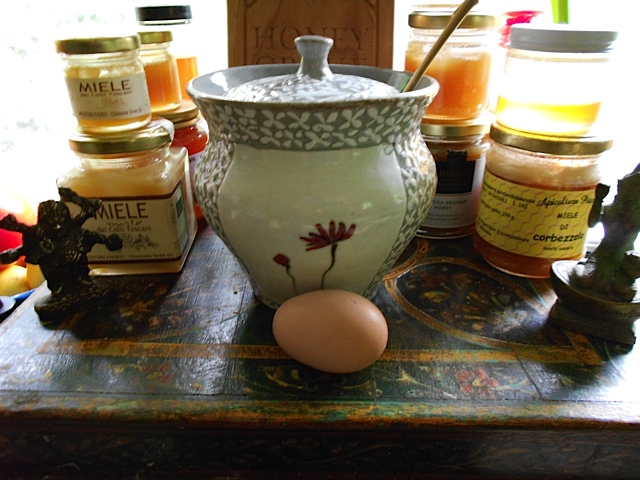 As for the ducks, no eggs just yet.  They are spending their days pond-side lounging, in dappled sunlight, while foolish slugs offer themselves unknowingly. They are growing fat and their contentment is palpable.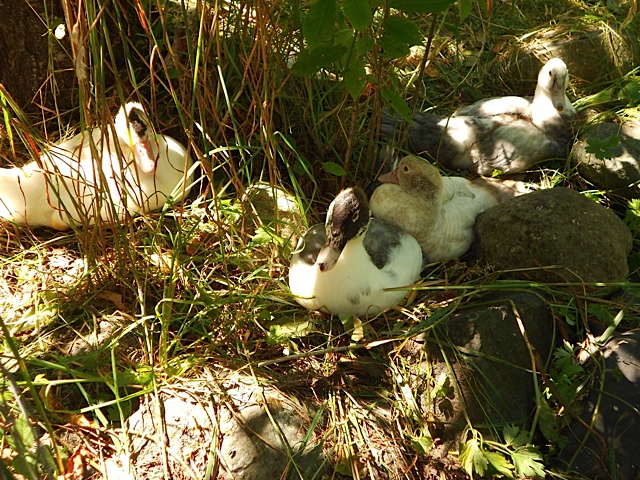 Yes, ducks are growing, chickens are laying and flowers are blooming. When I am not harvesting vegetables I am mostly harvesting flowers.  Some of the flowers are drying.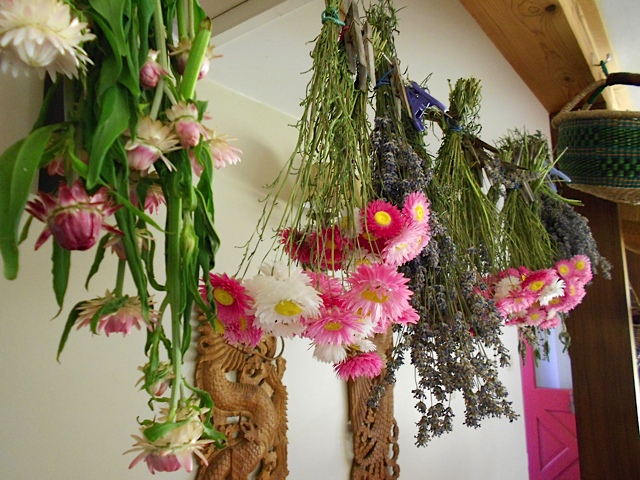 Others have been submerged in oil.  Bottles of medicinal buds and petals line the kitchen windows.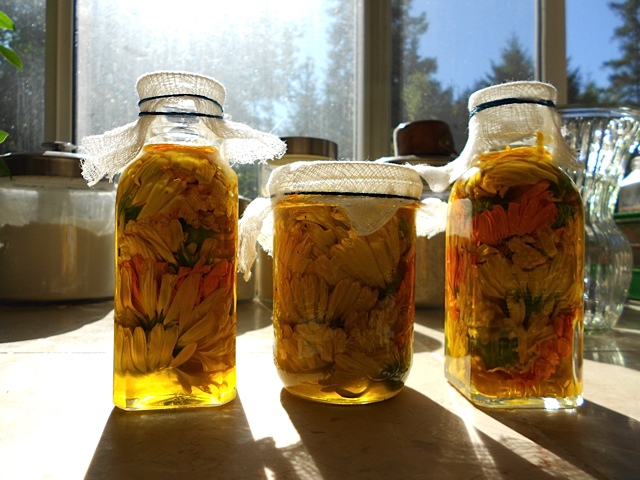 The medicinal flowers that are not found in our garden can be found in the fields nearby. I was lucky enough to harvest St. Johnswort a few short weeks ago, before it all went to seed.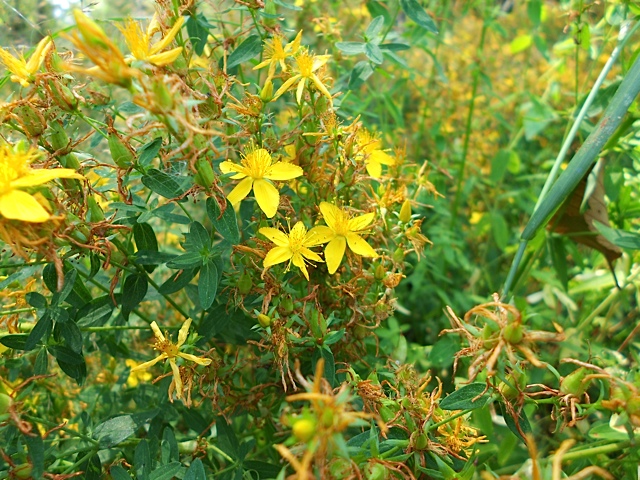 I had to work fast, as I also had the help of Ruth, our neighbor's goat.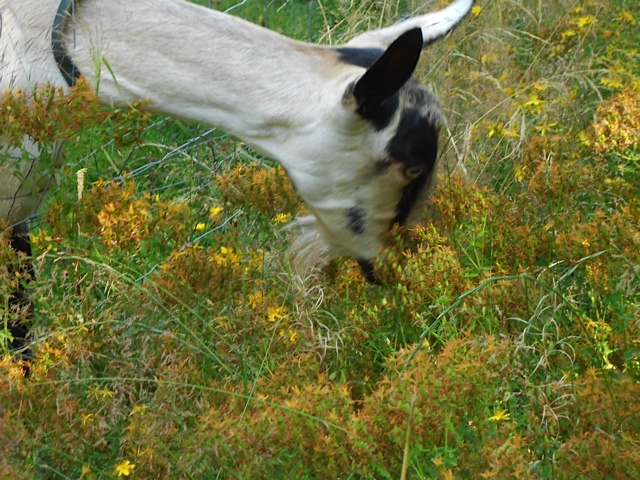 These topical salves and oils will be mostly for our own use, but there are also plans to sell a few of these magical potions along with honey and other farm products in the soon-to-be Farm Shop. I say soon, but it may be some months before we see the full manifestation of this idea.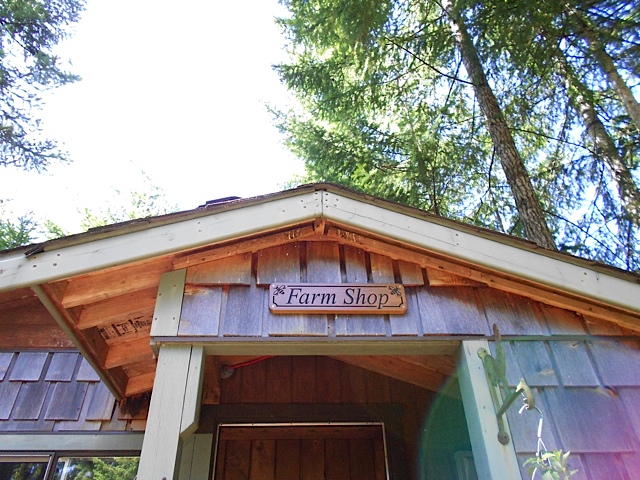 I should also tell you that there have been some trips off the Farm too.  One lovely day was spent at the Farmer's Market with our Bee Club, talking to folks about honeybee life-cycles and pollination and all things bee related.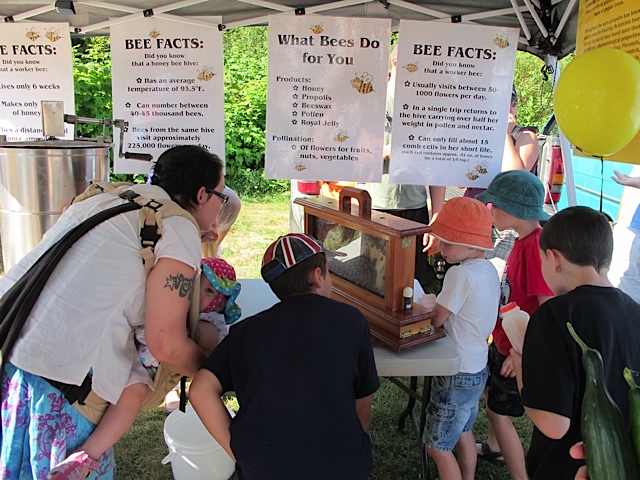 The observation hive was perhaps the most exciting part, it drew children from near and far, in the same way that I imagine the Pied Pipers flute once did.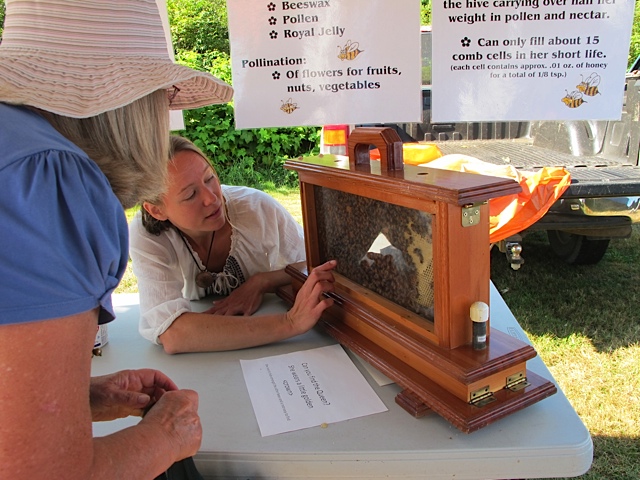 Speaking of bees, some of our hives have had the opportunity to go up into the alpine to gather fireweed nectar.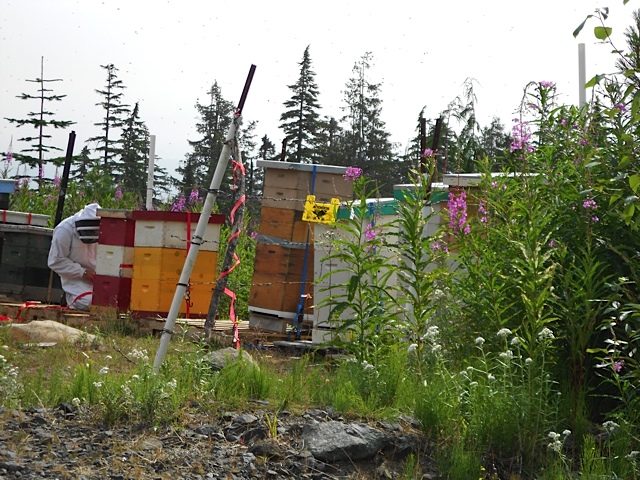 They will be spending a couple weeks here. Not to shabby.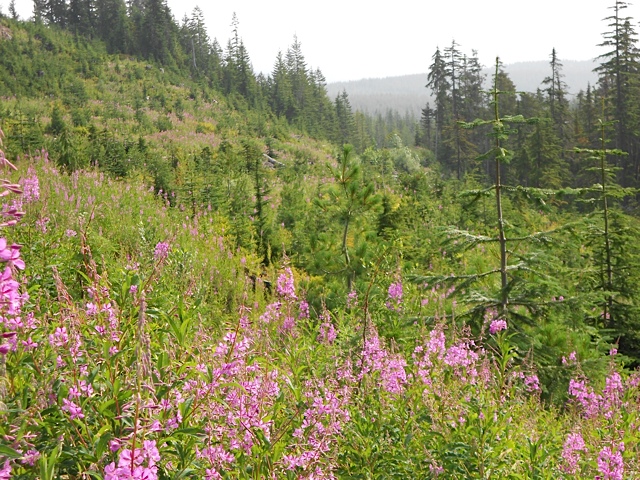 Their days will be spent flying under blue skies, in fresh alpine air, gathering fireweed nectar.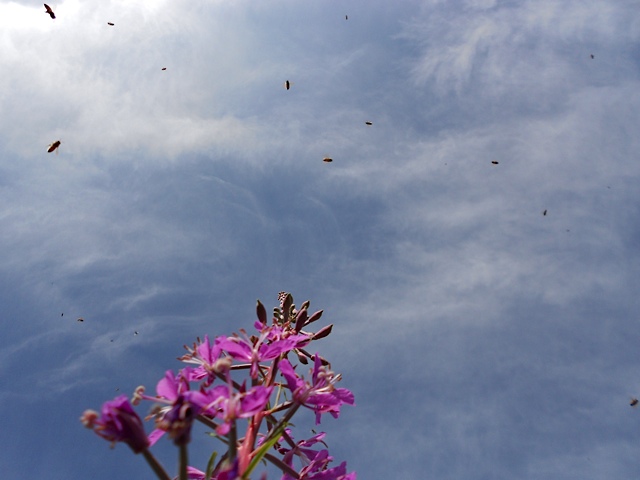 Yes, these are indeed full days and if I thought we were busy before, I think perhaps all of that was just a warm up.  But despite the doing, we also manage to spend some time not working. Every afternoon there is a river or an ocean swim, and at night  there are always stars to watch, which is perfect since we are too exhausted to do anything but lie down.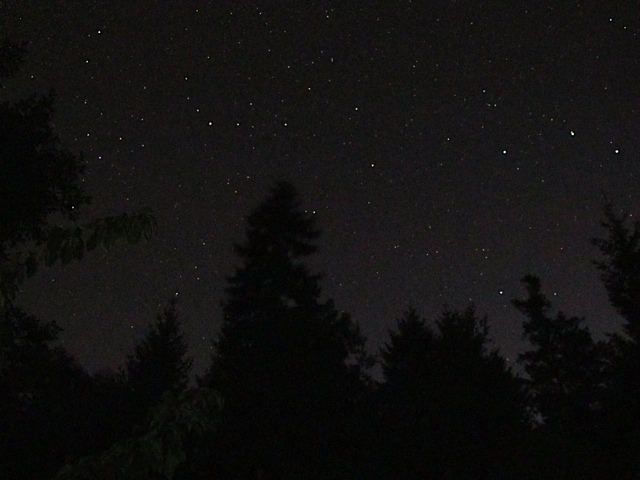 Yes, all things on Honey Grove are fruiting and blooming and summer is at it's marvelous abundant hight.  The tasks are many, the work is constant, but the gratitude might just be infinite. Until now, I didn't know that joy and exhaustion could be experienced together.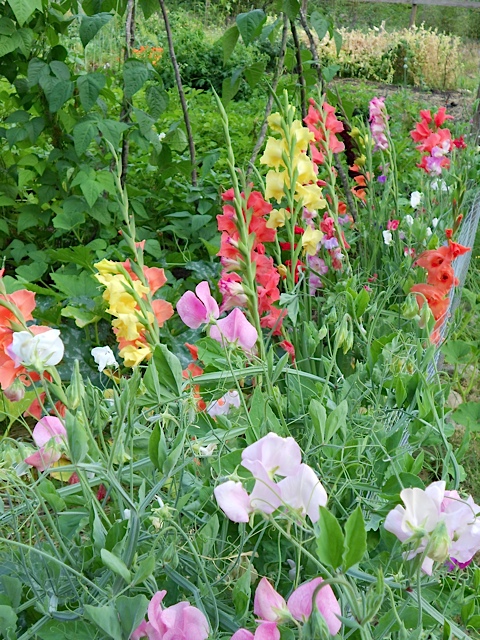 So there you have it.  August at Honey Grove.  Now I must sign off.  Time to take the honey off the hives.  Here I go.
Summer Blessings to All. May you be in the midst of a beautiful day.
Nao, Mark and Gus ( Gus sends his love from under a shady hedge, where he spends the whole day until he hears the word "River")