Have you noticed that the light in the evening sky stays a little bit longer these days? Long enough for you to begin preparing your supper while it is still day.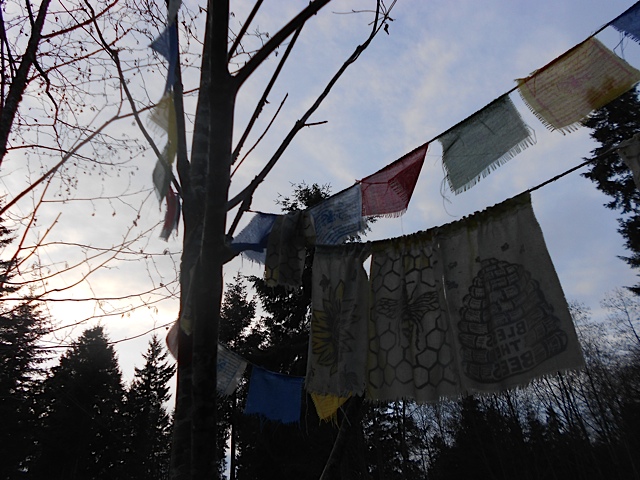 We have certainly noticed here on the farm. One day last week we realized that the duck and chicken bedtime is now at quarter past 5, instead of half past 4. And then, if you look down, in soft and focused ways, you can see that there are green bulbs pushing up through the wet earth.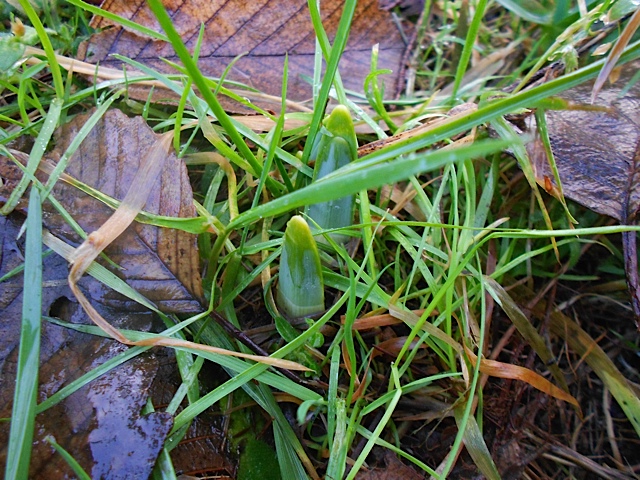 It is perhaps a wee bit too early to call this spring, but not too early to recognize spring's stirrings. Sap is indeed rising in the trunks of trees, and seeds are soon to be sending up their tender shoots. I am sure they are down there now, considering their upward journey into the light, and there is much to be said for such consideration. Below the surface, life-force is ascending, the earth is awakening, and just because we cannot see these changes with our seeing eyes, they are happening nonetheless. But then, the best things are like that; like invisible threads that illumine the world in secret ways. I am one who loves the magic found in unseen beginnings, like ideas before they are birthed into being, and inspirations on their glorious way to becoming some sort of magnificent manifestation. When formlessness moves into form, it is a wonder. There are unseen and mysterious things happening in beehives too, and if we put our ears to them, we can hear them humming. The sound of our bees, alive in their hives at the end of winter, brings a joy to my heart that cannot be properly expressed.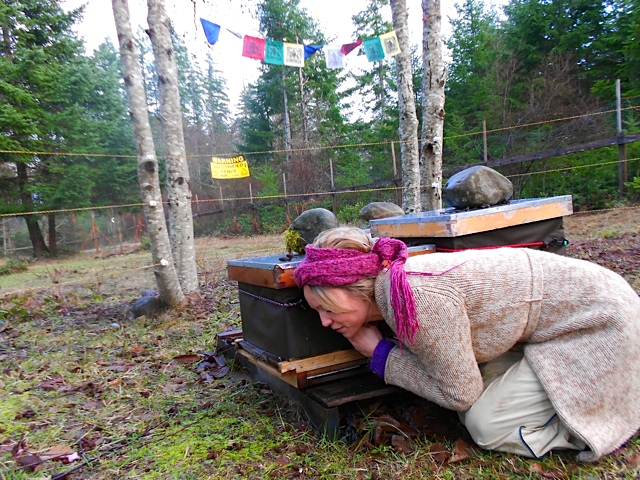 After many months of snow and cold we are hoping that winter has nearly finished her stay on Honey Grove. The snow has finally left and now everything is just very wet, but, if you look closely, you will see that there are buds on trees. Mark took me for a walk around the garden last week to point this out, and I promise you, it is the best medicine for the winter blues.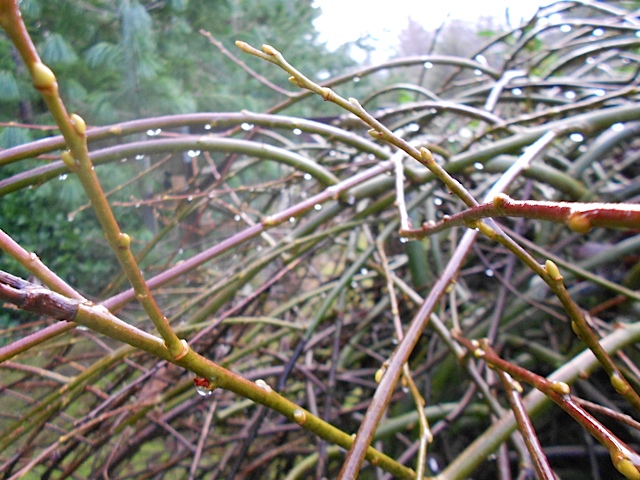 And so, winter's departure is a relief for a number of reasons, but it is especially joyous for our ducks. The combination of a frozen pond and an increased number of predators flying over their paddock, has not made winter easy for them.  Two weeks ago, we came home from town to find our beautiful duck Fanny dead on the ground, most of her body eaten. We later discovered that the local ravens had visited our farm ( and the farm next door).  Despite the fact that this is simply a part of farm life, I have not fully come to terms with it yet. Perhaps one day I will be a seasoned farmer with a wonderfully evolved and accepting comprehension of the cycles of life, but, I am not there yet.  The night after Fanny's death I stayed up into the wee hours devising a plan as to how to keep our ducks safe when we are away from the farm. And the next day, with the help of our dear friend Lana Marie, we built a covered duck run.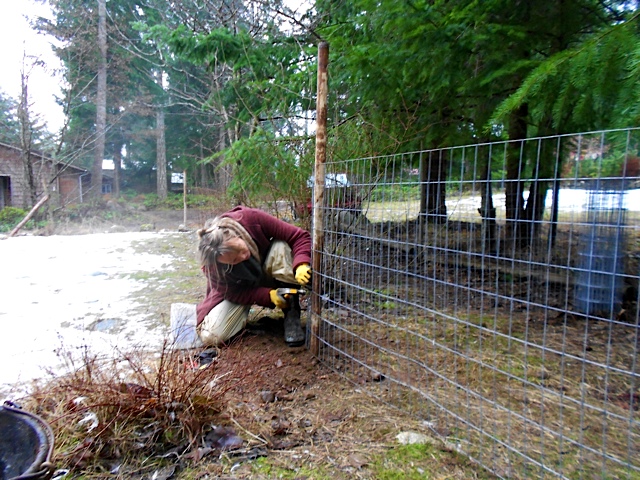 Complete with a blue pool for paddling.
It will also serve to keep the ducklings protected in the coming months.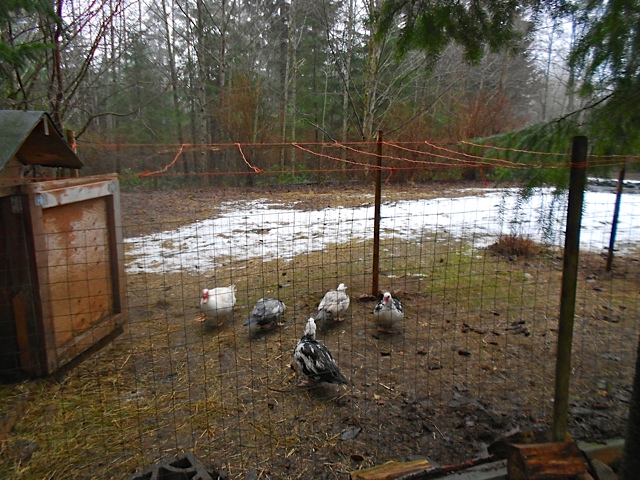 Otherwise, just like the sap rising in the trees there are inspirations and ideas rising up inside of us. We will soon begin working on our brick oven… and there is a wonderful plan to begin managing an acre of forest on the property…and our inspiration to create more gardens for bee forge is almost ready for action …Oh, And!  There are some amazing workshops planned for the summer that will be taking place here at Honey Grove ( more about this soon!). But for now, in this moment, there is a pile of compost to turn and a snack to be had before I head outside. May this find you in the midst of a beautiful day, fully aware of,  and in tune with, the inspired new beginnings that are rising in your own being.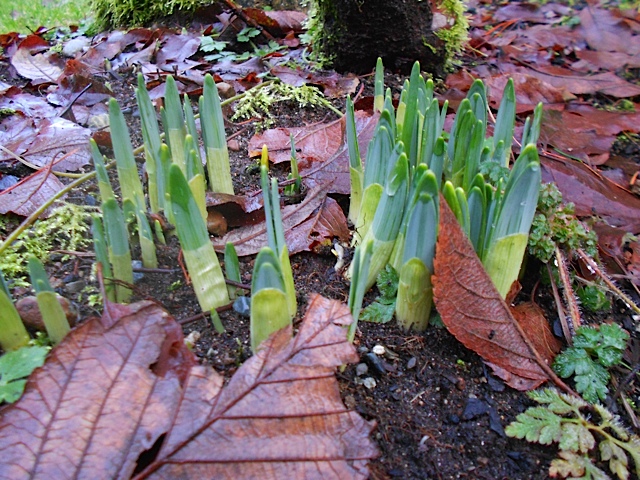 Blessings and Gratitude and Inspiration To You,
Nao, Mark, Gus and All at Honey Grove~