If Bob Dylan sang, "the rooster crows at the break of dawn, look out your window and I'll be gone," than The Honey Grove version goes like this: "the rooster crows at the break of dawn, look out your window, cause you'll hear Ron….don't think twice it's alright."  Yes, good ol'Ron continues to greet the new day with an enthusiastic cock-a-doodle-doo that wakes us from our dream-filled sleeps and makes us feel like real proper farmers. And so, the day begins with a sense of importance if nothing else, eh eh. This is followed by a search for the warmest and wooliest socks we own and a half-asleep walk down the stairs to get the home fires' burning.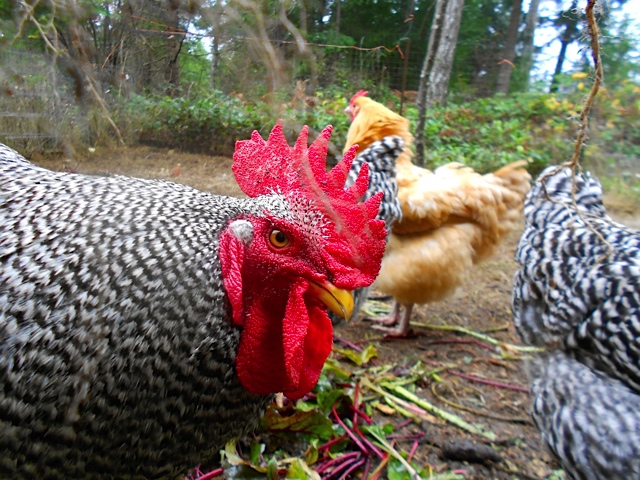 If all goes well, the fire is lit and the tea is brewing within 15 minutes. Soon there is oatmeal bubbling away on the stovetop and a plan for the unfolding day.  This week the winds stopped blowing and all was still. The ground was saturated  from all the rain we have had, and one look at the weather report had both of us thinking that it was time to burn that giant pile of sticks and stumps in the lower field (a job we've been dreading for a very long time). However, despite our lack of enthusiasm, we went ahead anyway ( as we sometimes do on the farm) and I have got to tell you, we were surprised at how much fun we had. Of course we couldn't very well burn the damn thing without climbing it first!  And there was also a little posing on the top, after an inspired "modern-dance-on-the-burn-pile" that I did for the birds…and I think Mark and Gus may have witnessed it too, oops.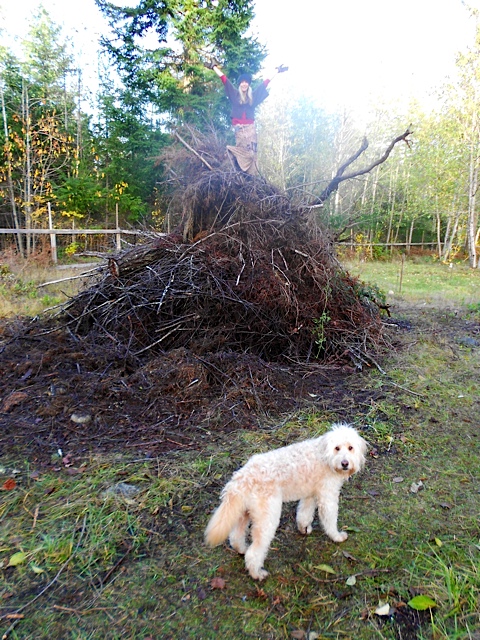 As for Gus, he enjoyed this job thoroughly, no hesitation on his part, absolutely none!  It involved sticks after-all, lots and lots of sticks. Sticks that we needed to move from one place to another place in order to keep the burn under control.  This might have been his dog-dream-job.  And so, the three of us moved that big pile, stick by stick. I would even say that we fell into a lovely rhythm with it, and when the flames got really high, we took breaks to sip spearmint-nettle tea by the fireside, and to munch on cheese and rice crackers.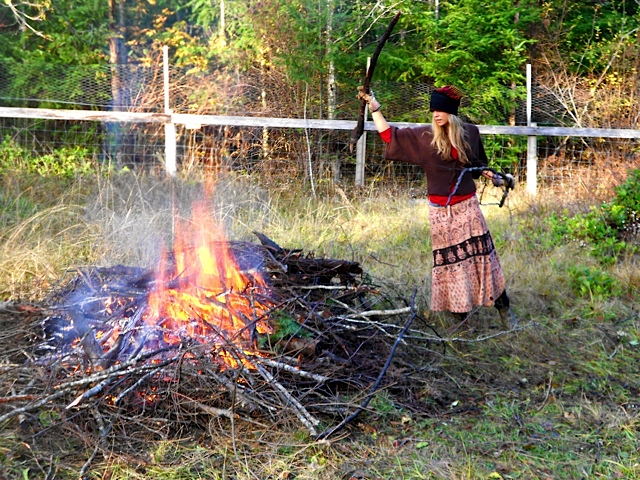 After three days, that ominous pile that once stood 10 feet tall, was completely gone, with the exception of the odd stump that was simply too wet to burn.  It was a most satisfying feeling and we high-five'd one another before we packed our tools away.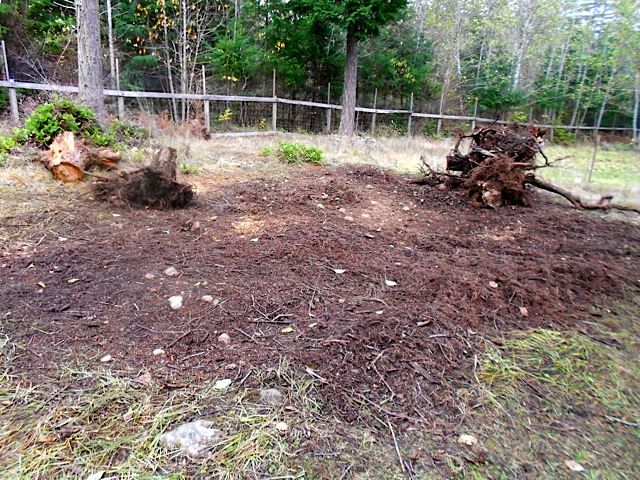 Over the winter we plan to mulch this area and add more compost so that we can plant a giant patch of strawberries here in the spring. But for now, there are other things to attend to, like gathering fallen leaves to make leaf mold potting mix. If you came by Honey Grove on a sunny day, you might find Gus and I pushing a wheel barrow up and down the driveway, gathering leaves from the forest floor to pile high back at the compost.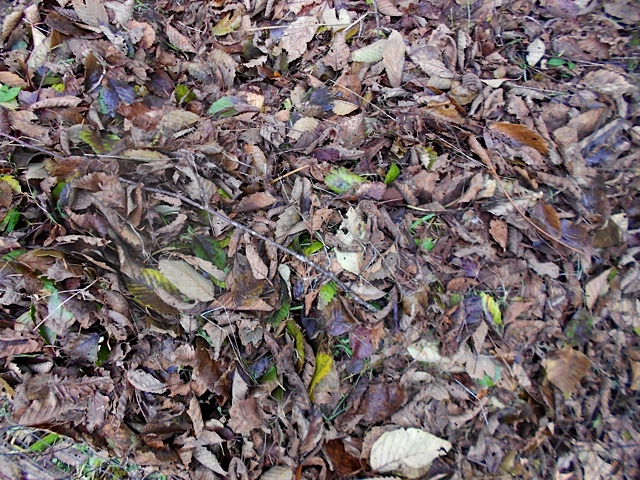 And on the days when the rains pour down, we turn our attention to indoor tasks.  Last week we made a nourishing salve from calendula petals steeped in olive oil, we added to this coconut oil and rose petals and lavender and honey and beeswax…and mmmhmmm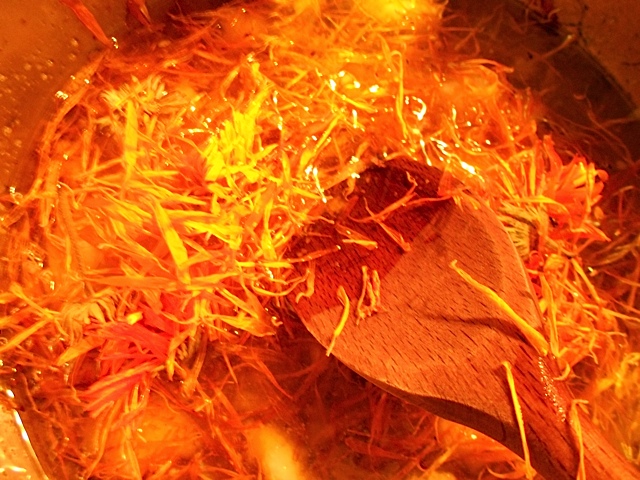 The smells coming from our kitchen were sweet and wonderful on that day. Since then we have been using our salves on all matter of things: chapped lips, cracked hands, dry dog paws…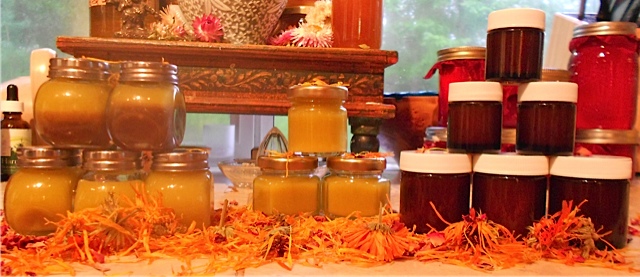 Otherwise we are still making soup. This week it was leek and potato, Honey Grove grown of course.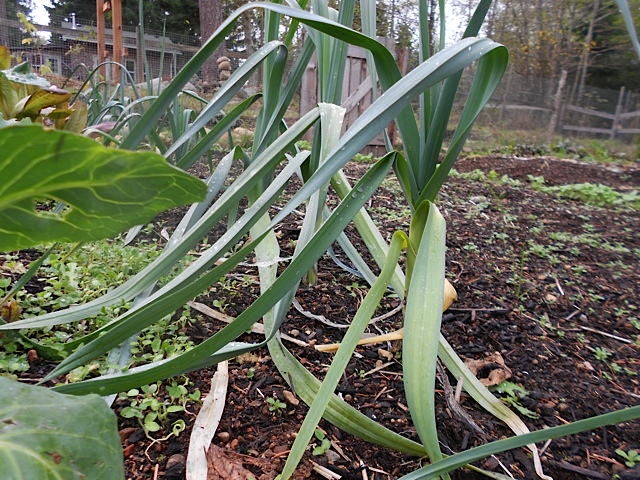 And while I made the soup, Mark was busy making quince jelly from a bucket of quince fruit some lovely friends gave to us. We have been so blessed with abundant food this year, it still astonishes us. Not to mention that the garden is still producing! There are still salads being made, would you believe?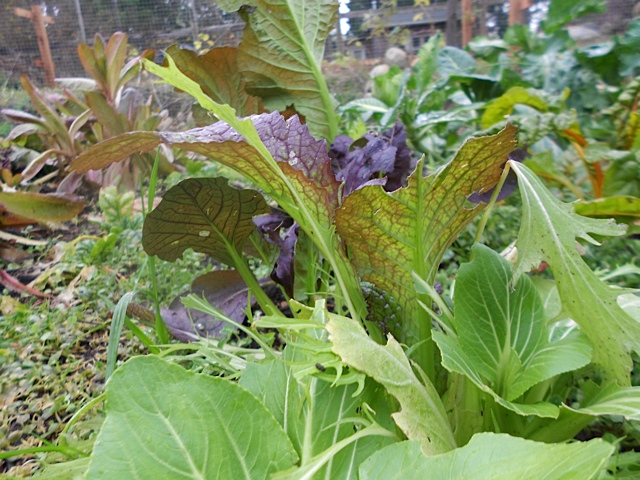 And turnips being roasted.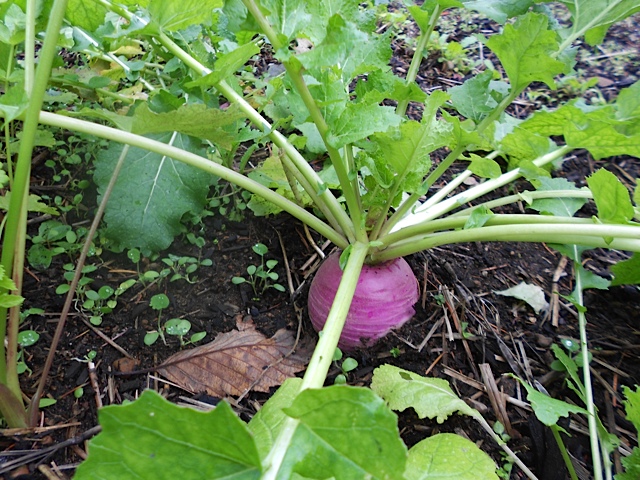 And carrots being picked.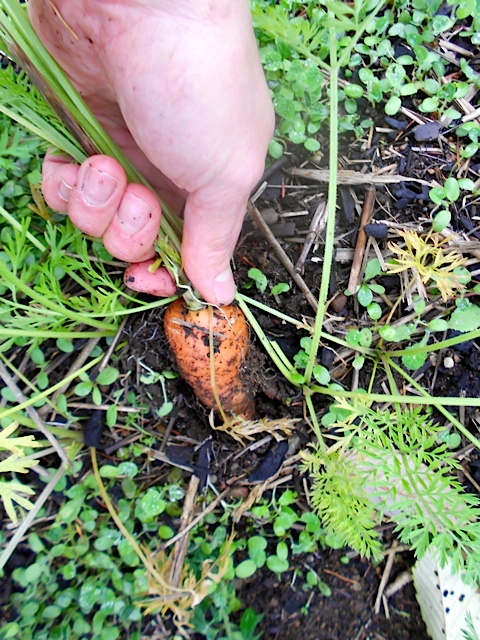 And beets being made into borscht and smoothies and all matter of goodness.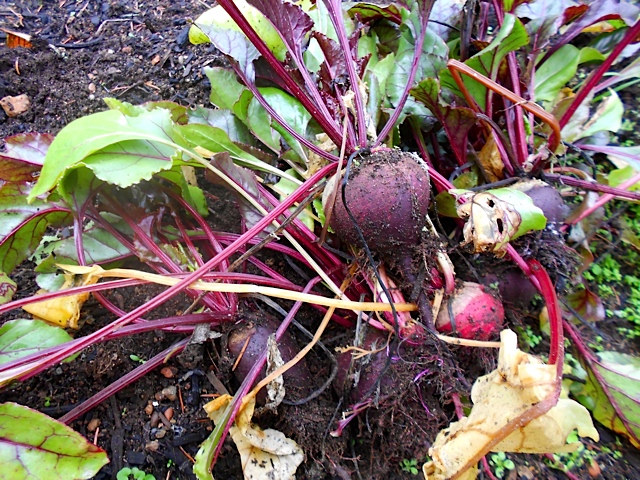 And I have to say that pulling food out of the garden in mid November is like opening a birthday present. It brings such happiness and surprising delight, there is a little bit of "yeeehaawww" in there too.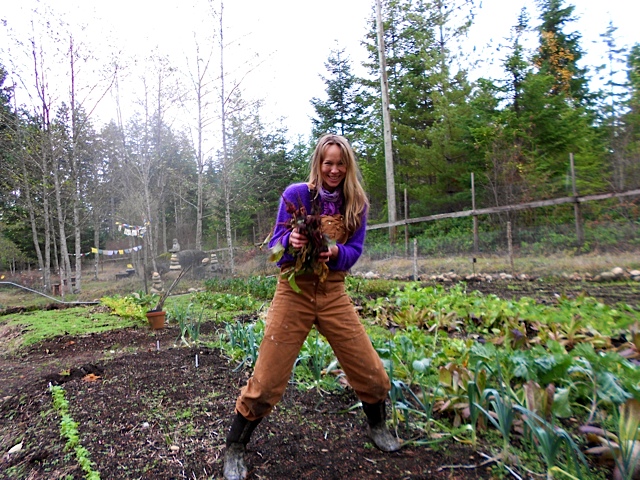 The chickens think so too. Beet tops are among their favorite snacks.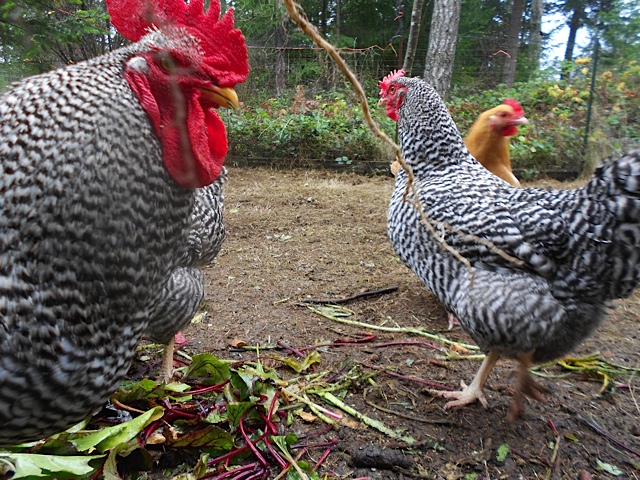 So that's it folks, the Honey Grove update, over and out. May it find you in the midst of an exquisite day~
Wintry Blessings, from a roaring fire, on a stormy night~
Nao, Mark and Gus