And just like that, the wheel has turned yet again, and we have crossed the threshold of the Winter Solstice.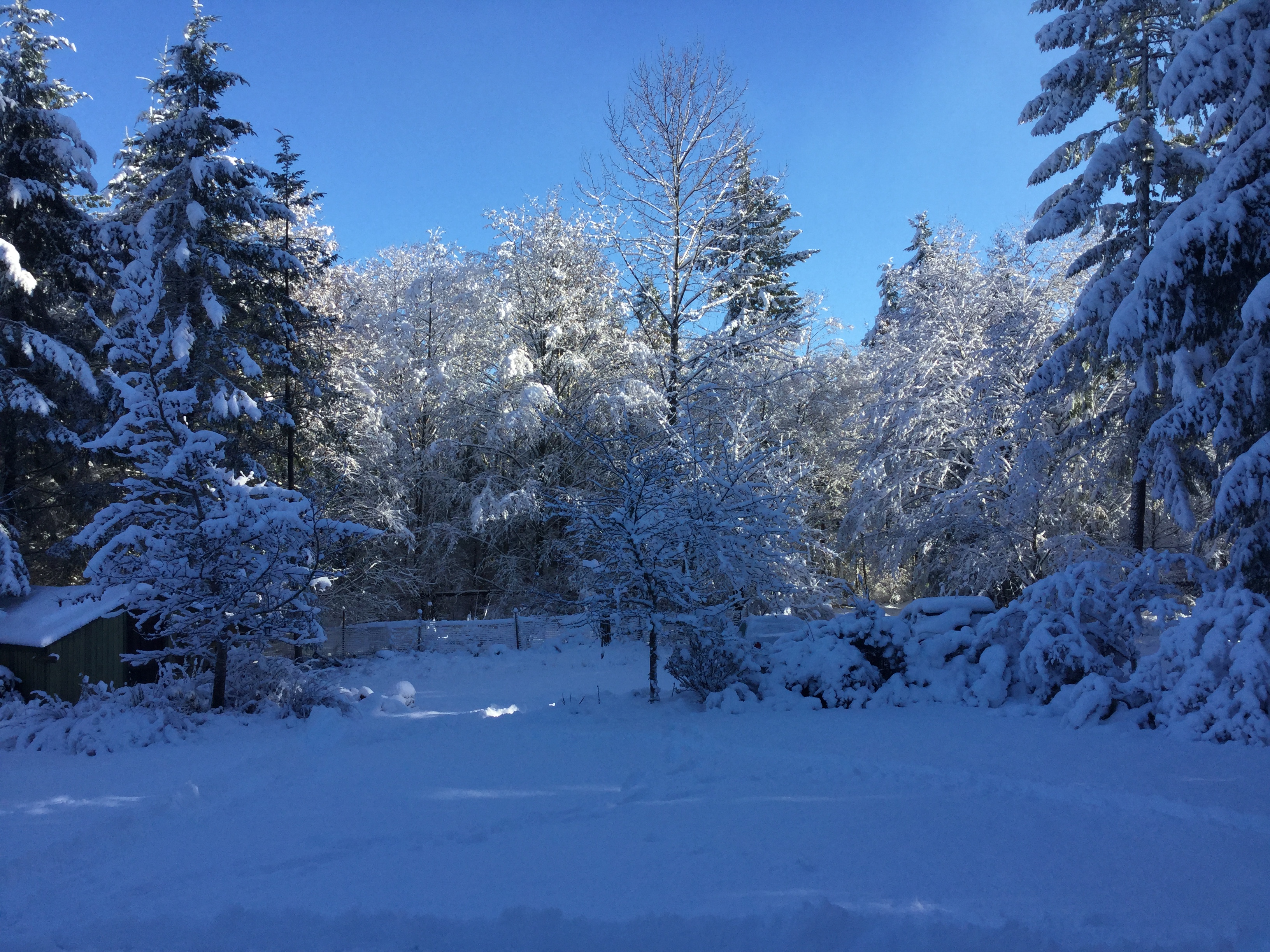 And believe it or not, the light will soon be returning, for within the next moon's cycle, the days will become noticeably longer.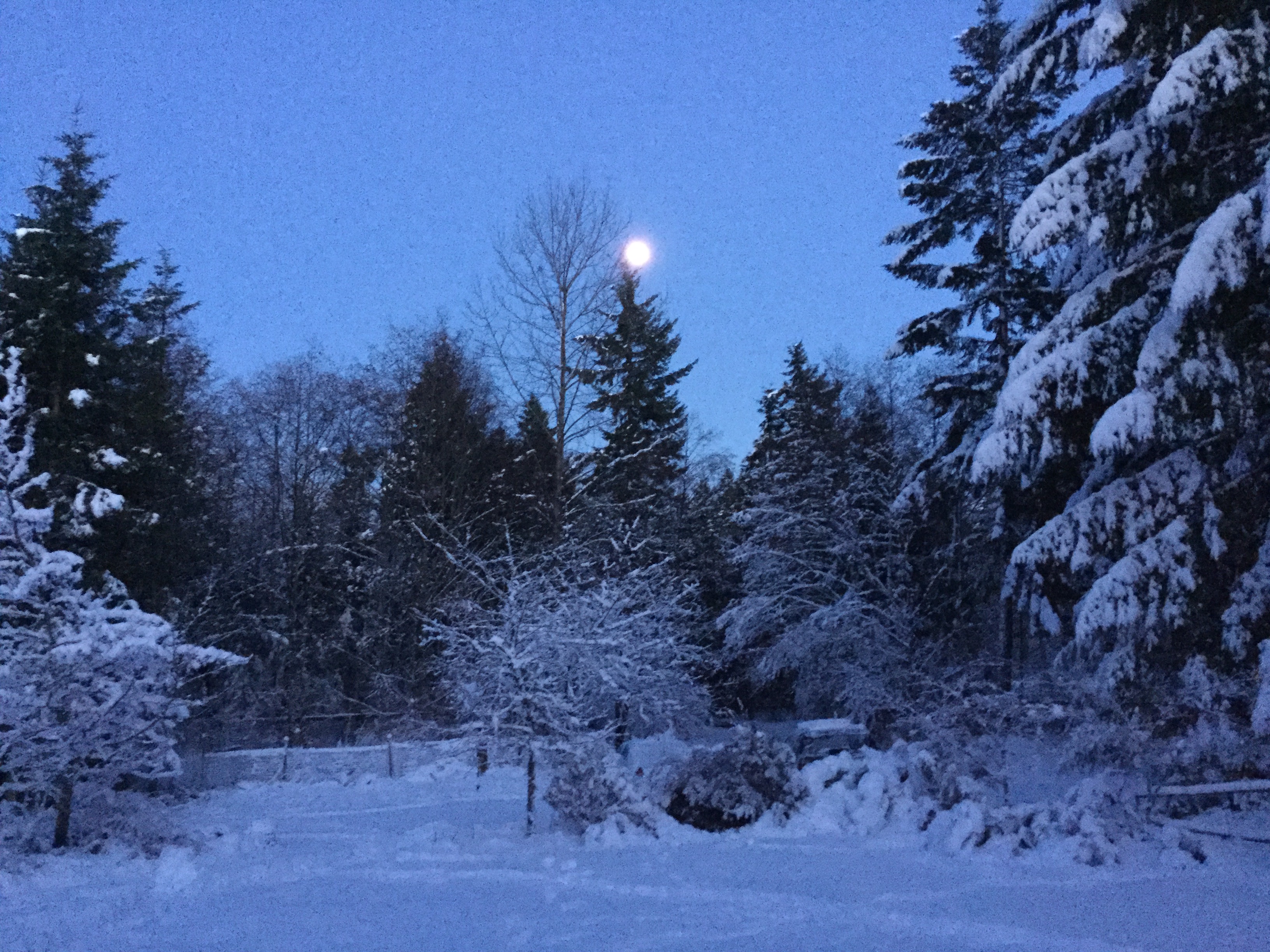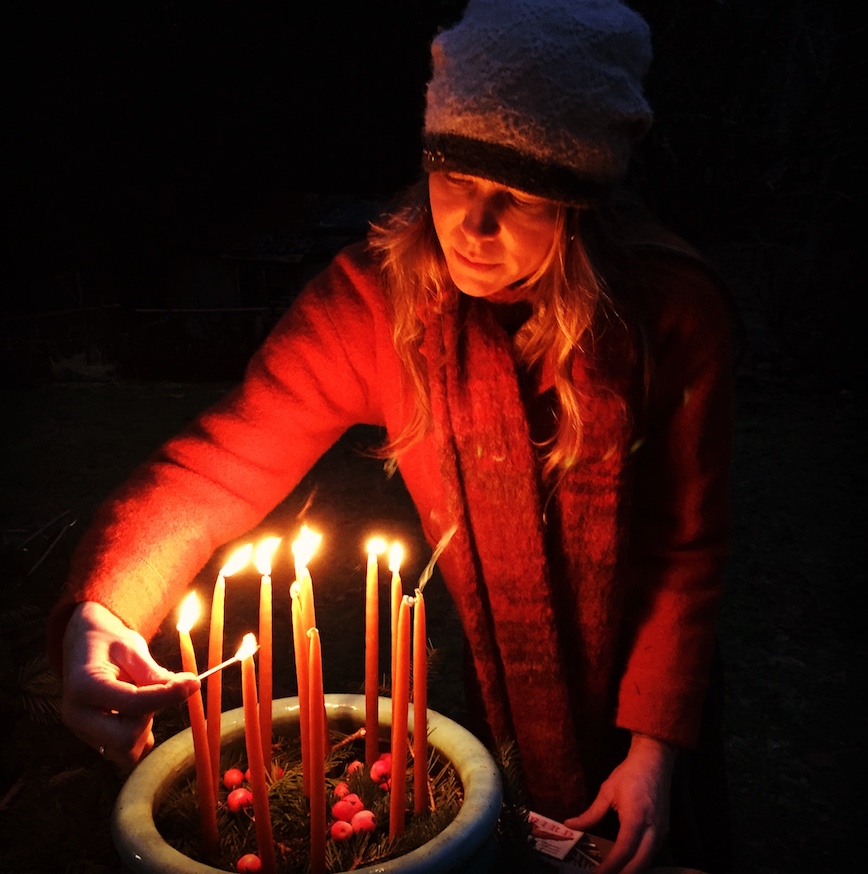 And there was the most extraordinary chocolate yule cake, made by my dear friend Nikiah to mark this special occasion.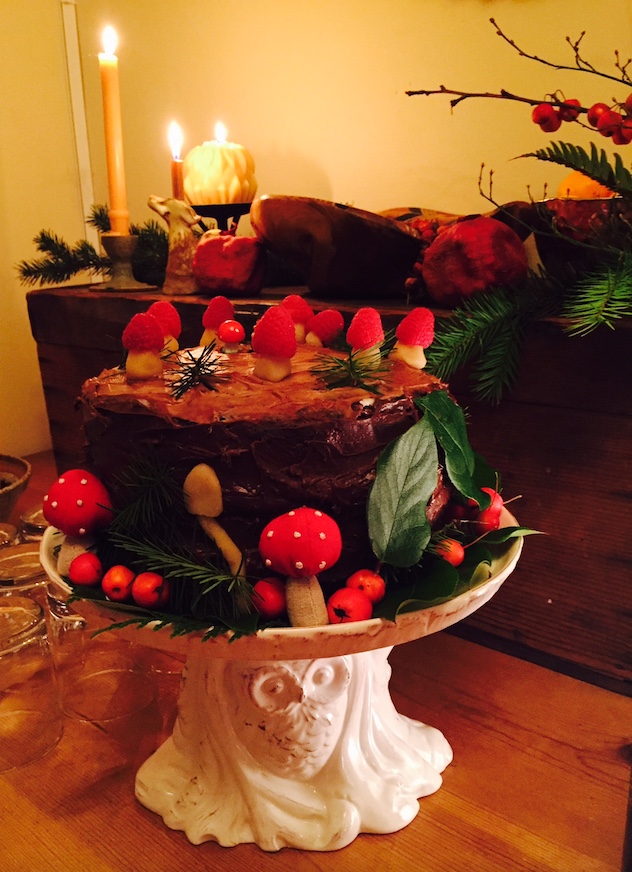 We even had a yule tree this year, strung with lights and rose-hips and homemade ornaments and old birds nests that I have collected from the land here.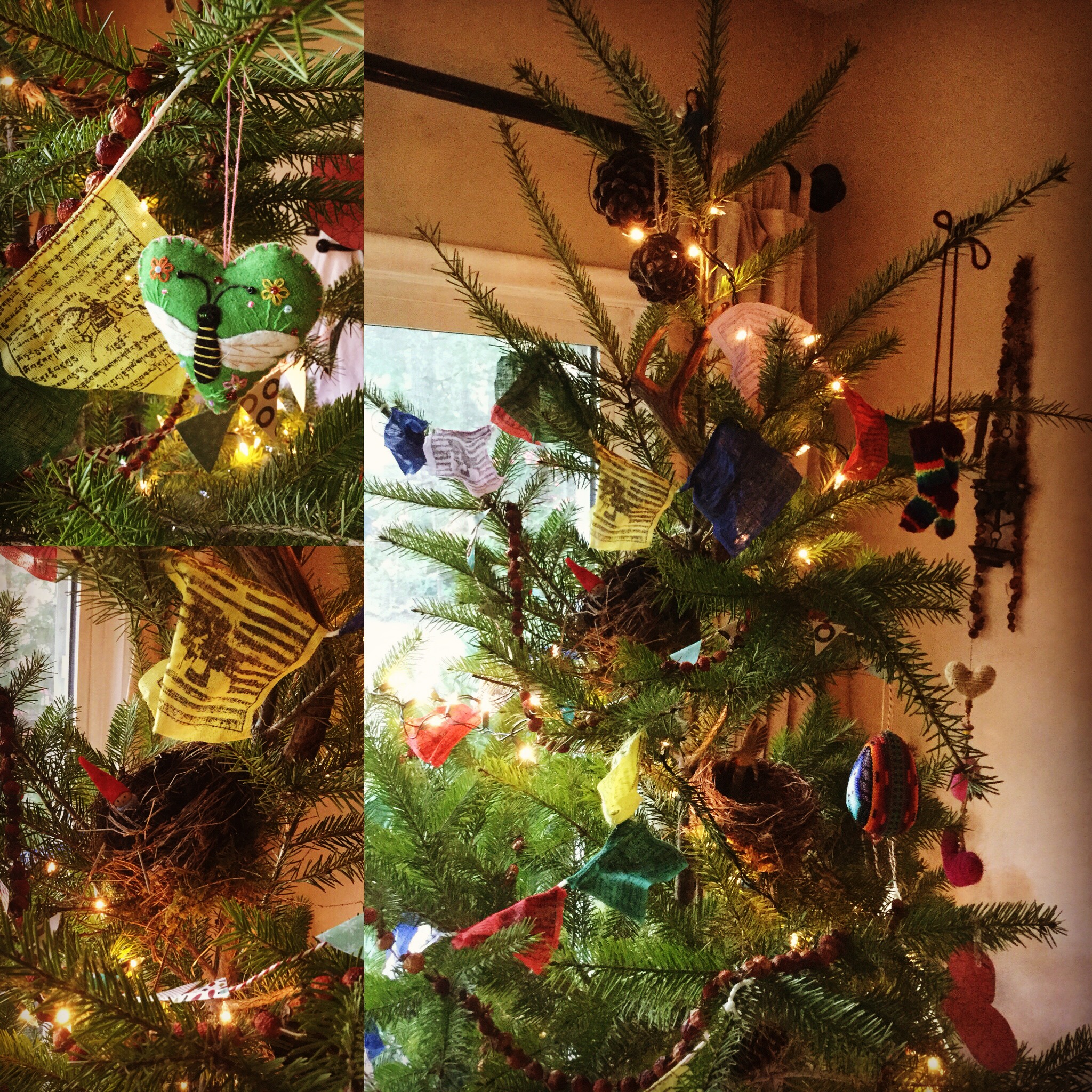 And once the solstice was over, and one lot of dear friends left, another set arrived, and Katie began to prepare for Christmas, the Irish way. And those incredible whiskey soaked fruit cakes that she began making at summers end, well, they were finally ready for eating.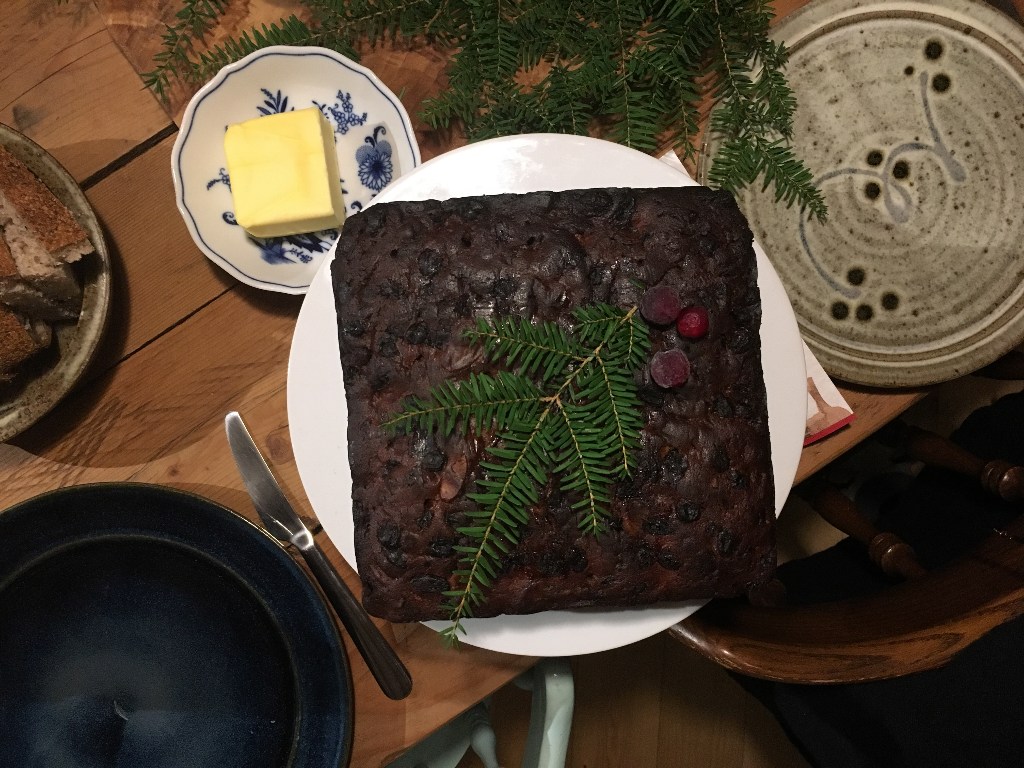 And ohmystars they were good. Perhaps, I don't need to tell you, that a Christmas dinner prepared by Cohen and Katie, is truly something to behold. If ever you find yourself invited to sit around their table, know that it will be an experience like no other, and that the quality of food and hospitality is unrivalled.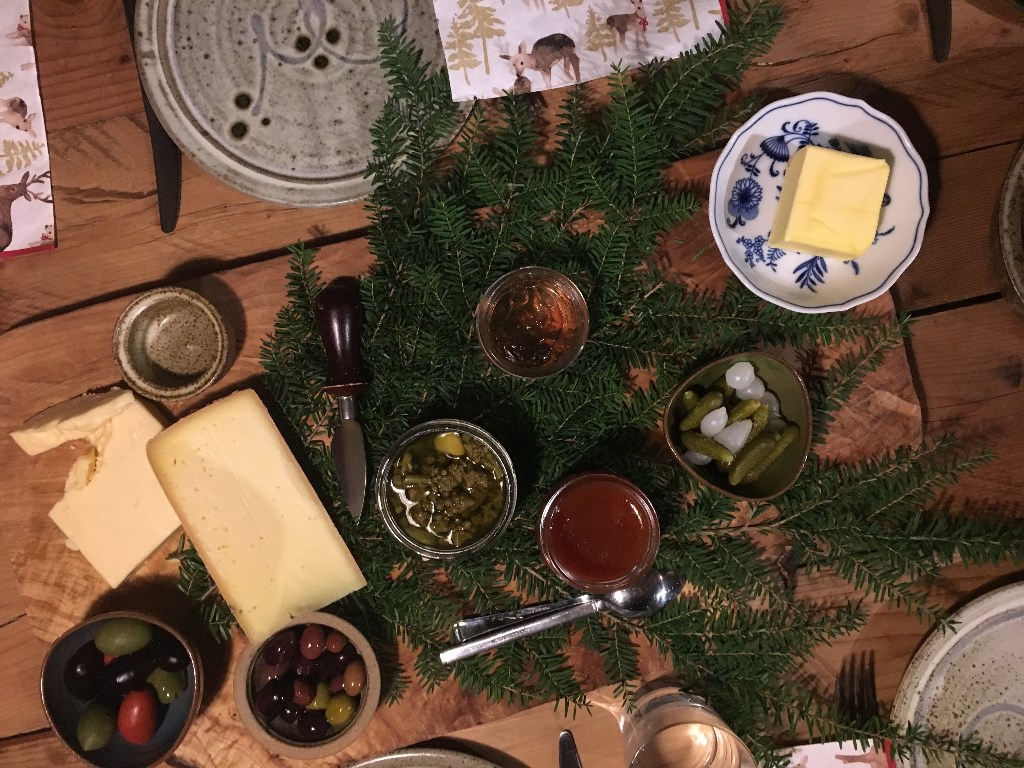 And these dinners, they go on for a long time, course after delicious course. In fact, hours can go by while enjoying the pleasures of eating at a long table in good company; sipping wines, that you feel sure were made just to go with this meal. Oh and the salads, they are simply art.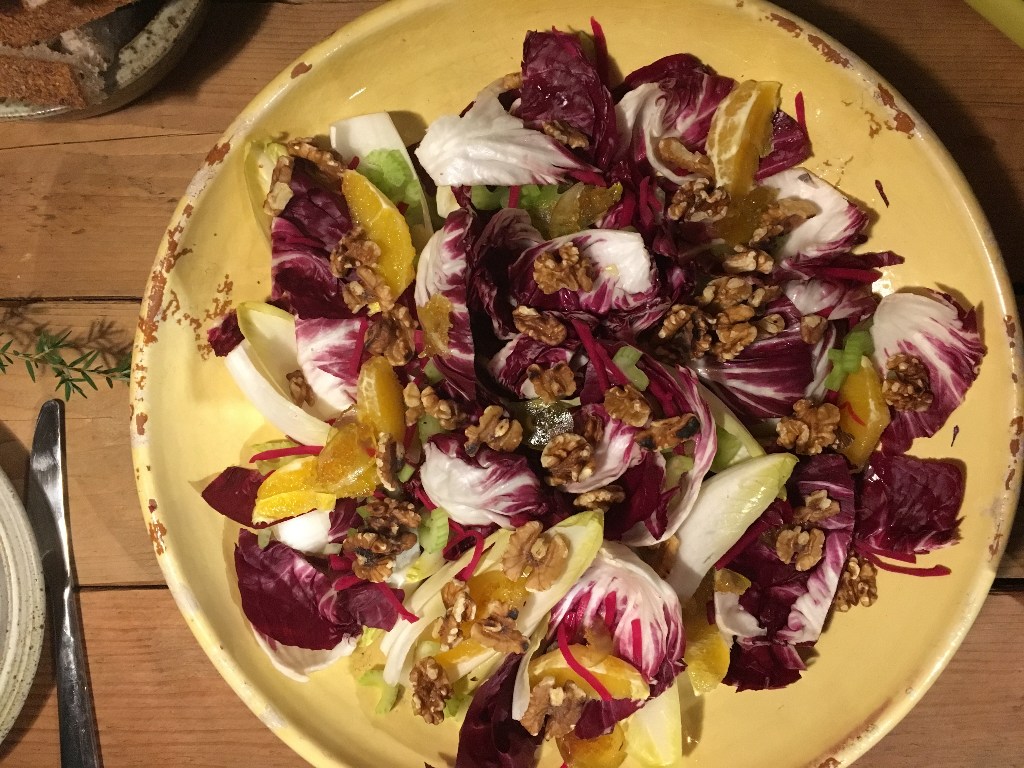 Yes, needless to say, we have been doing a great deal of eating here at Honey Grove over the holidays. It's a good thing we have been getting our exercise too, and taking long snowy walks as a part of our daily routine.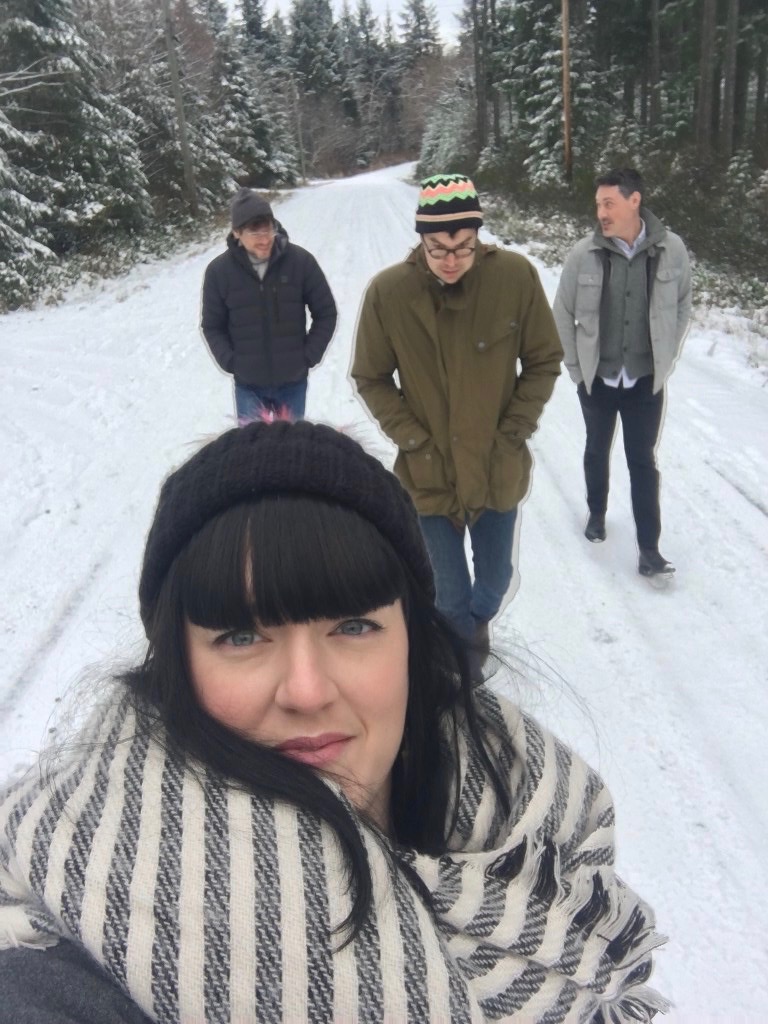 And not without our beloved dog friend, who leads us through the fir wood with an extra skip in his step. Gus assures me (and on a regular basis) that there is nothing quite like taking his dear human friends for a walk. It is a pleasure (he says) like no other.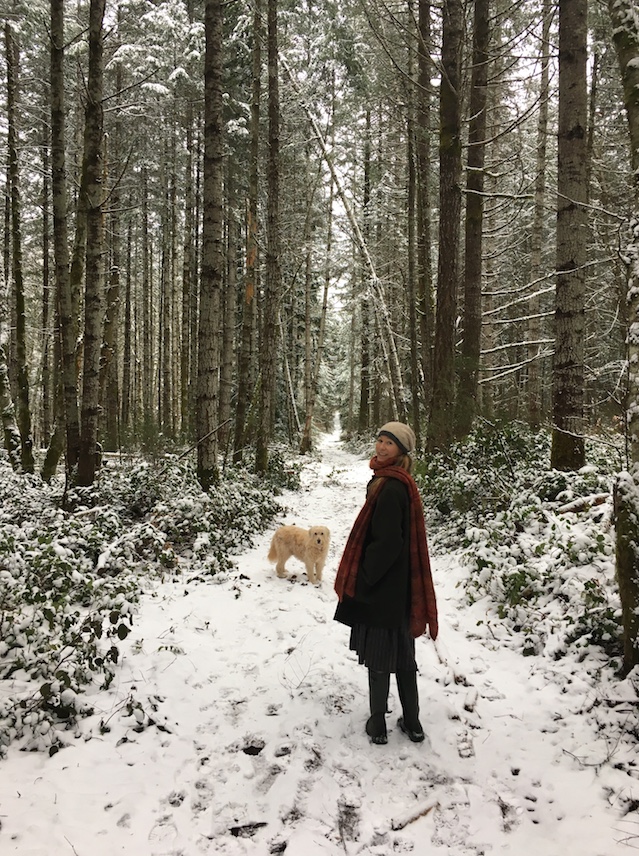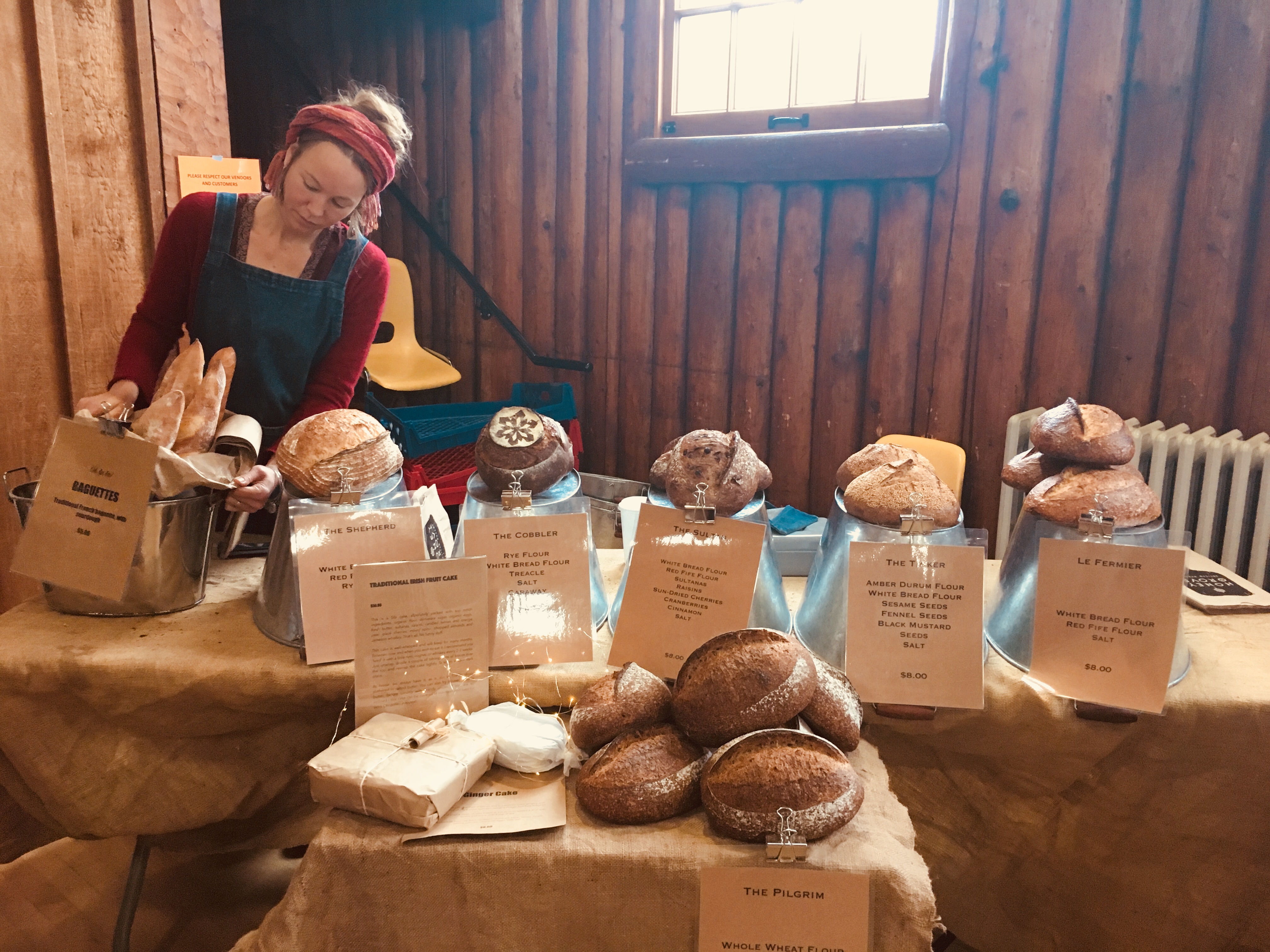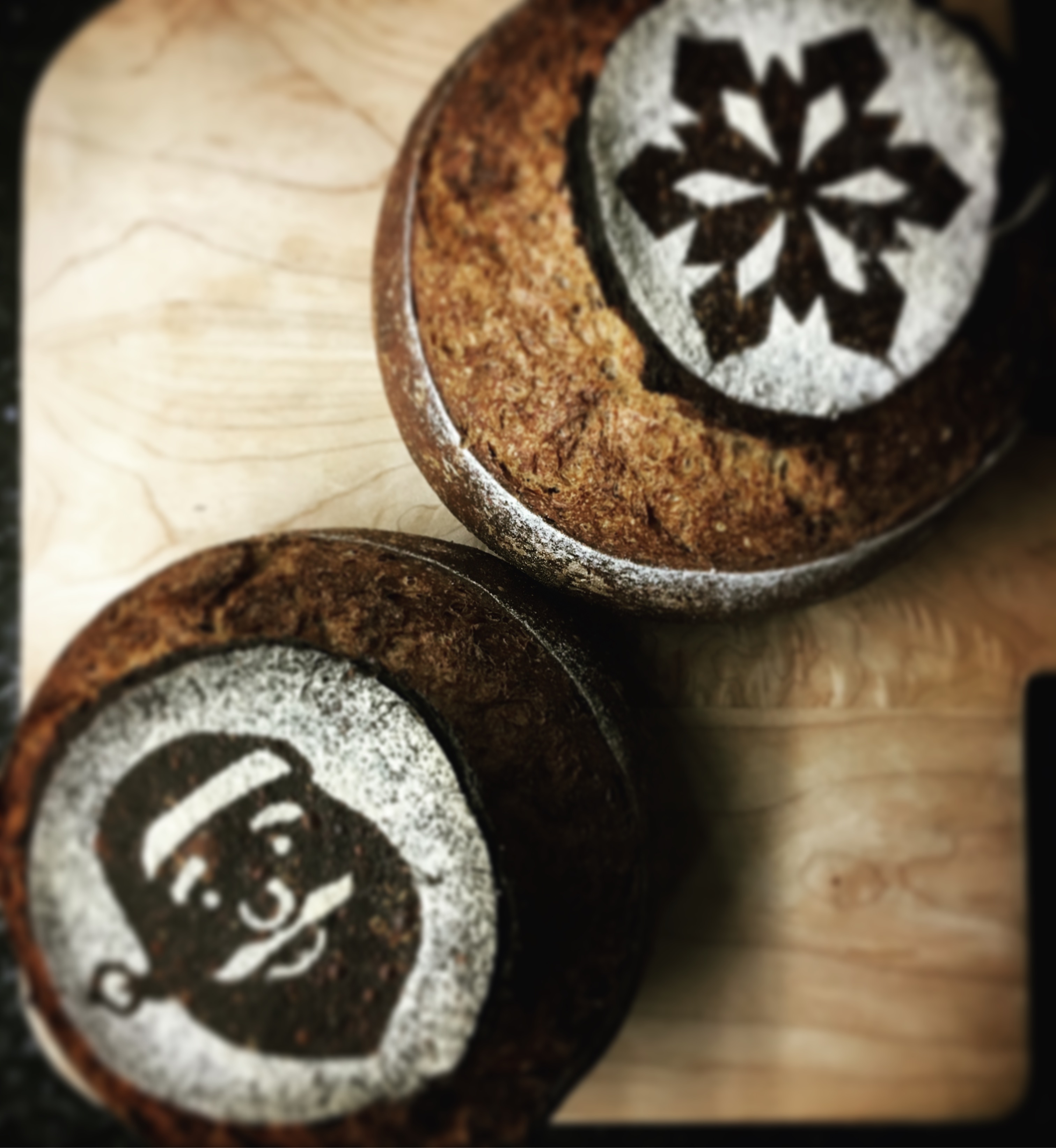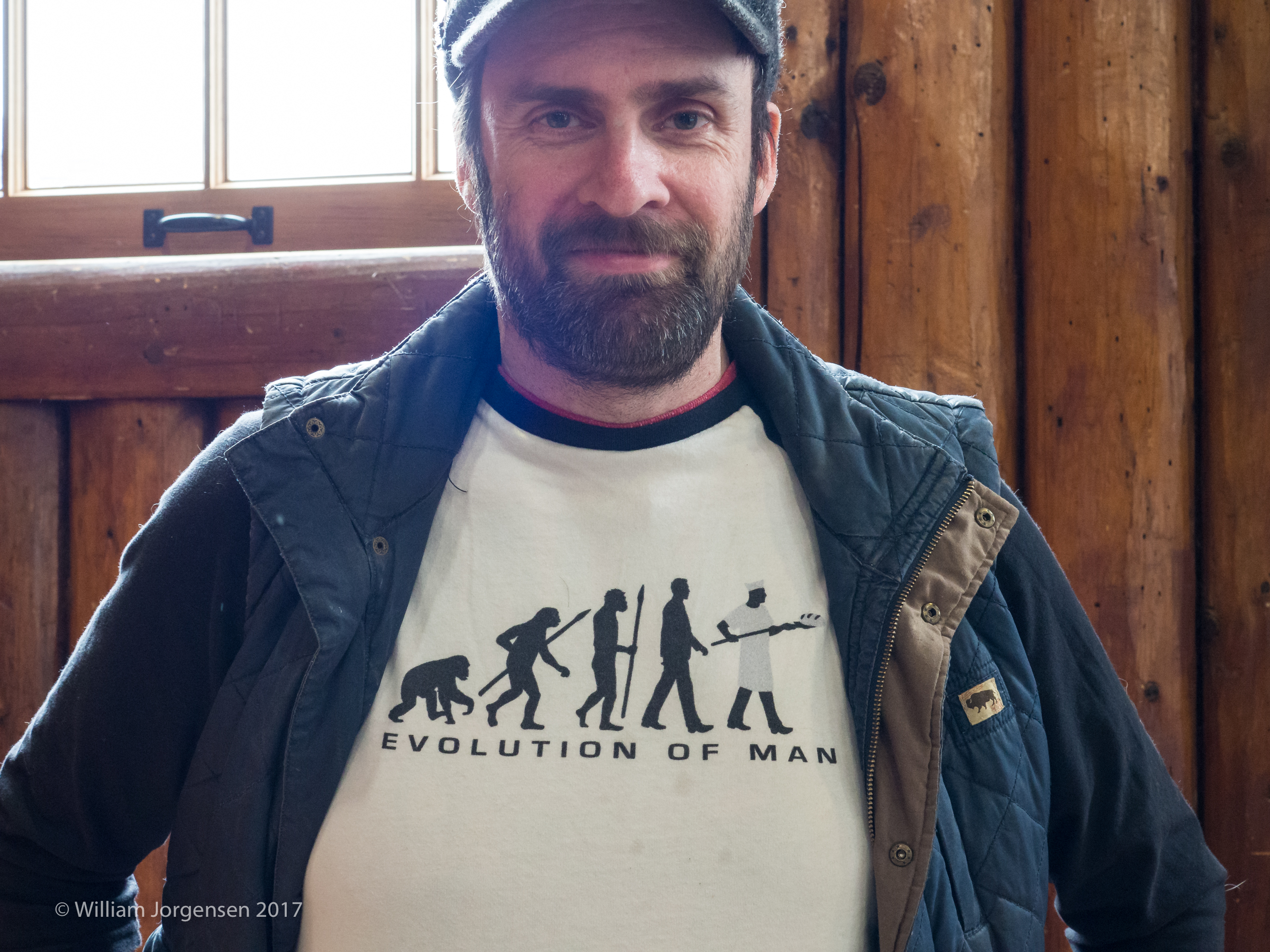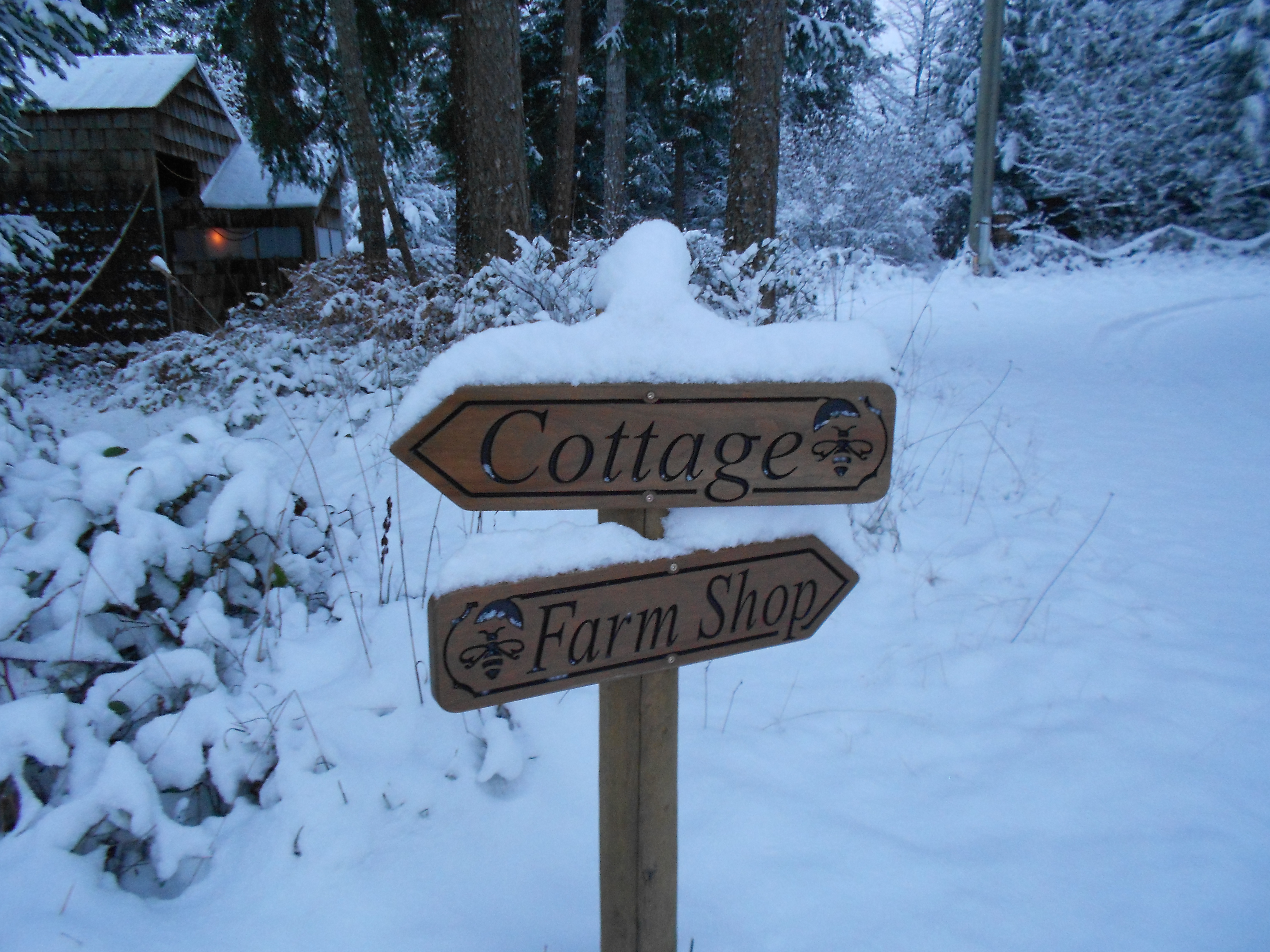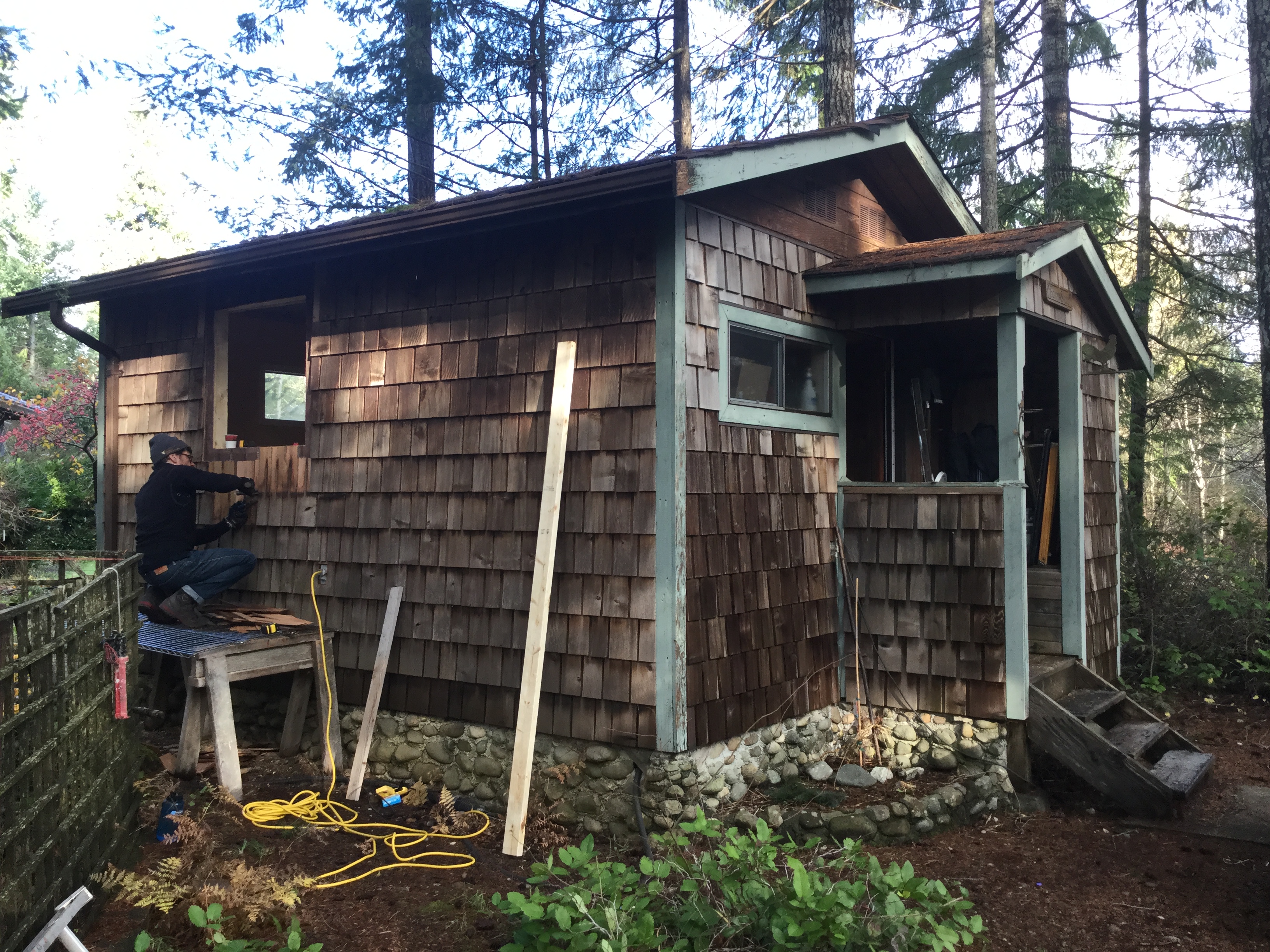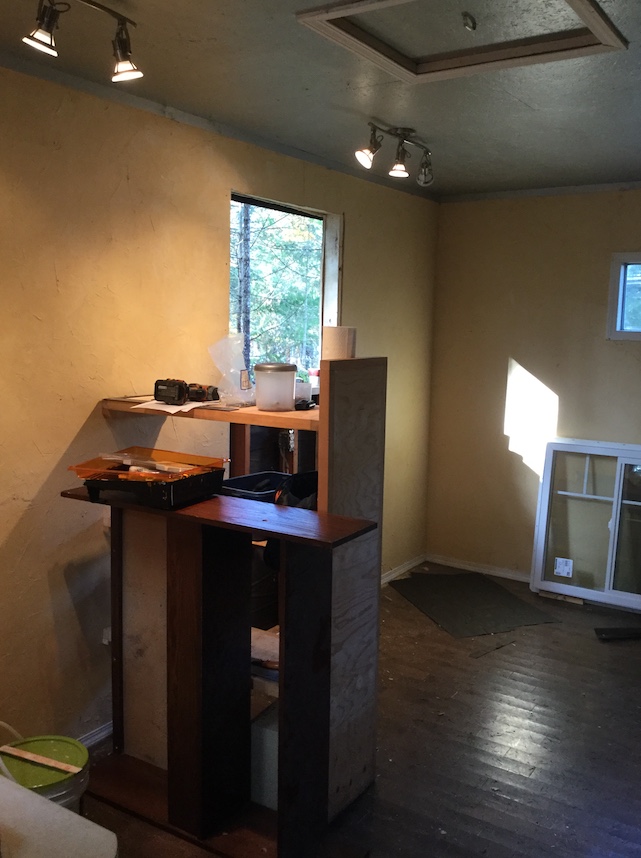 AFTER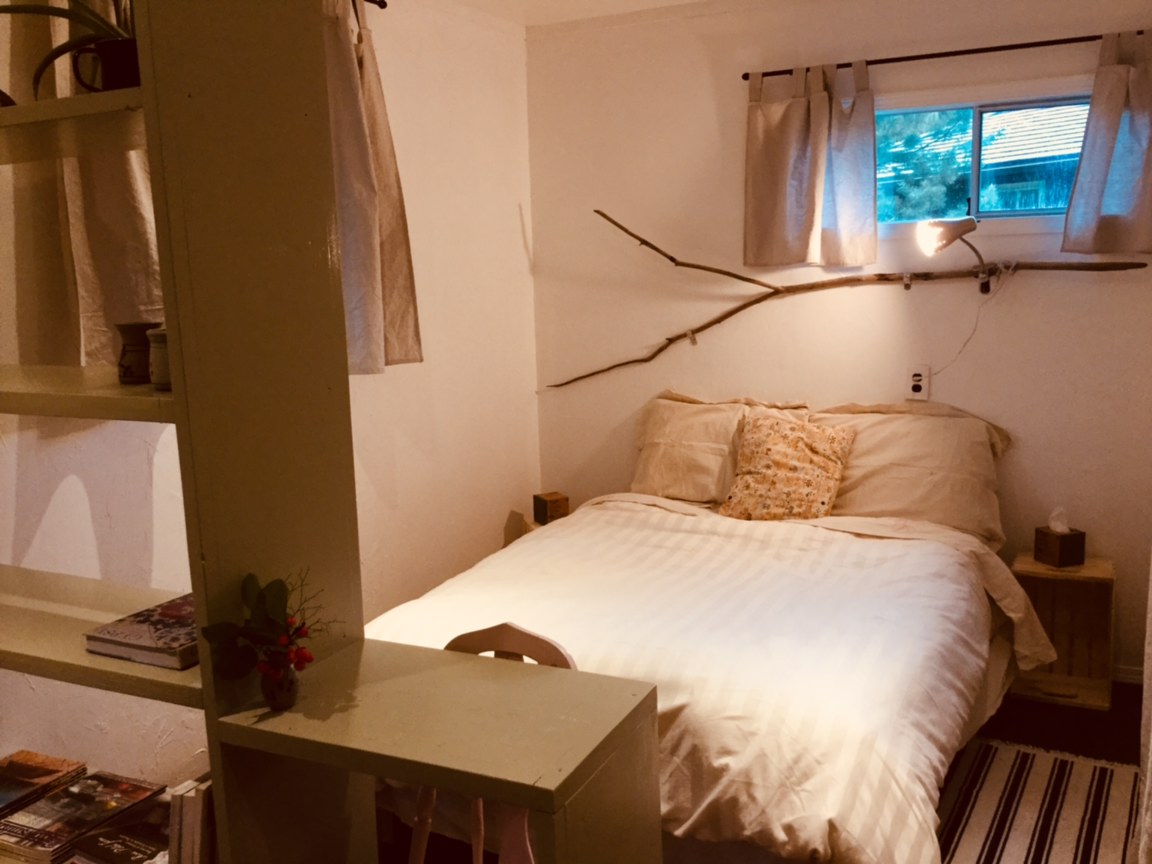 And so it seems that December on Honey Grove has been both busy and relaxing, and here, today, at the threshold of another year there is blue sky and a pile of sparkling snow out the door. There are guests cozy in the cottage and there is a brand new seed catalogue sitting on the table, just waiting for me to open it, so that I might begin dreaming of the coming year.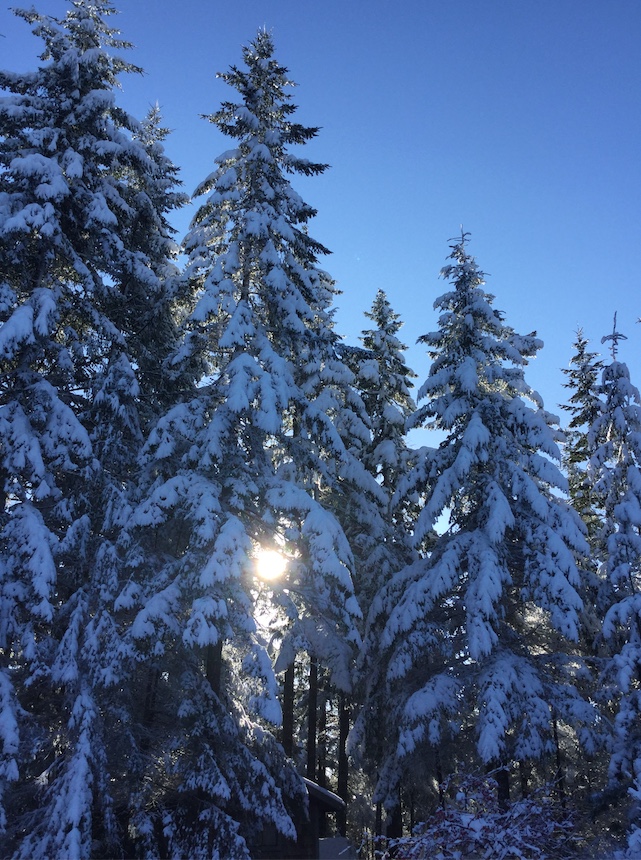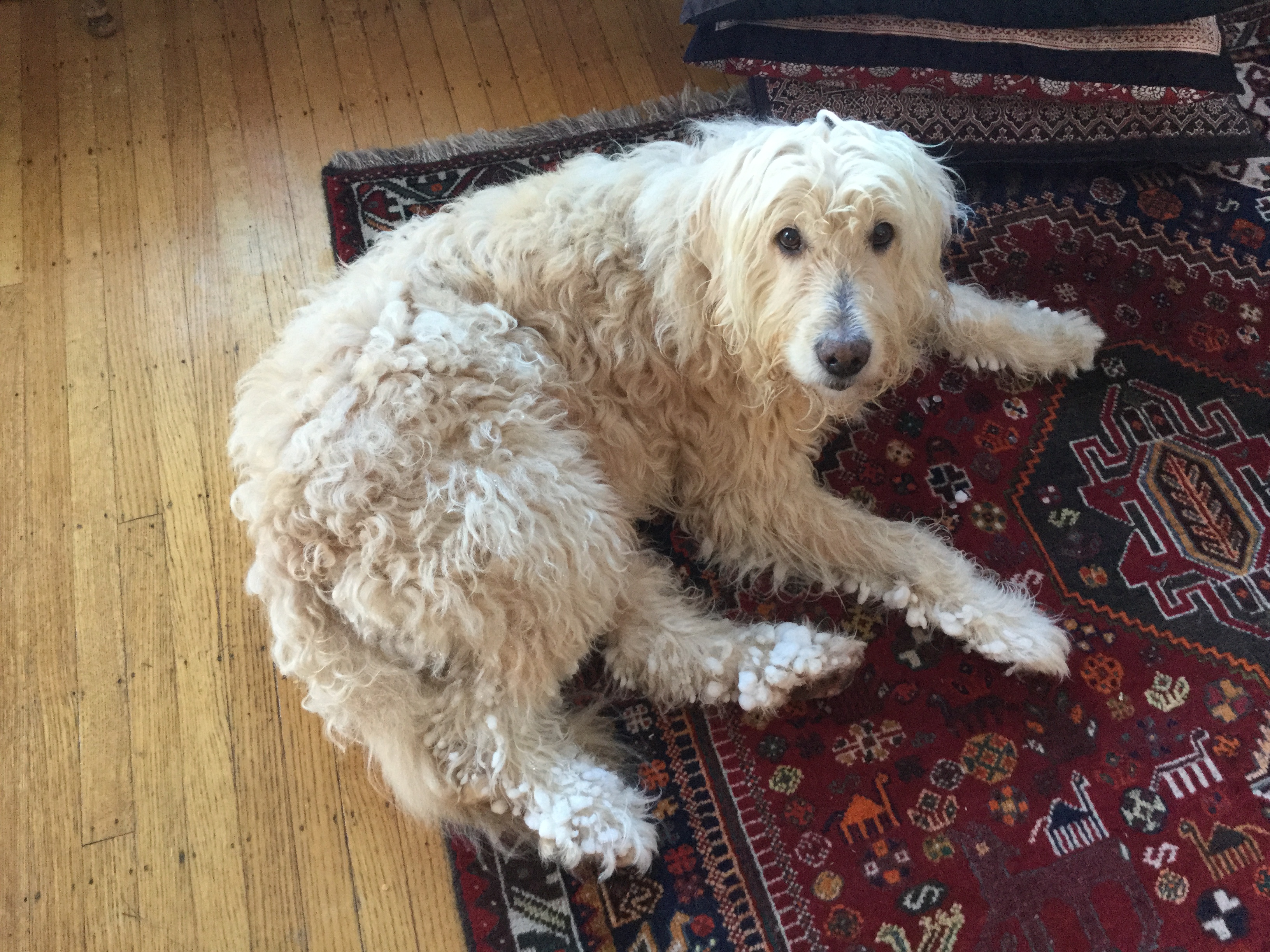 Nao, Mark, Cohen, Katie, Gus and All at Honey Grove~