I am not sure that you will believe me when I tell you that Winter has not left us yet. (Well I should tell you that he did leave for 2 short weeks, but since then has returned, and as you can see, has wasted no time in settling right in).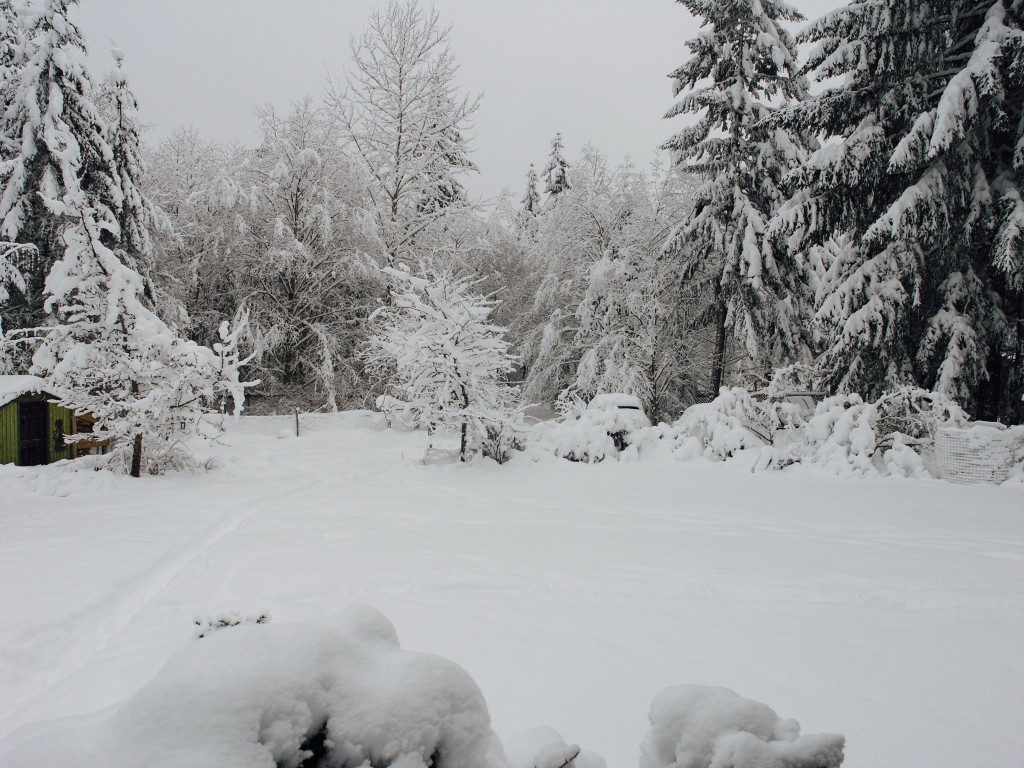 There are snow drifts on Honey Grove at least 2 feet high in all directions.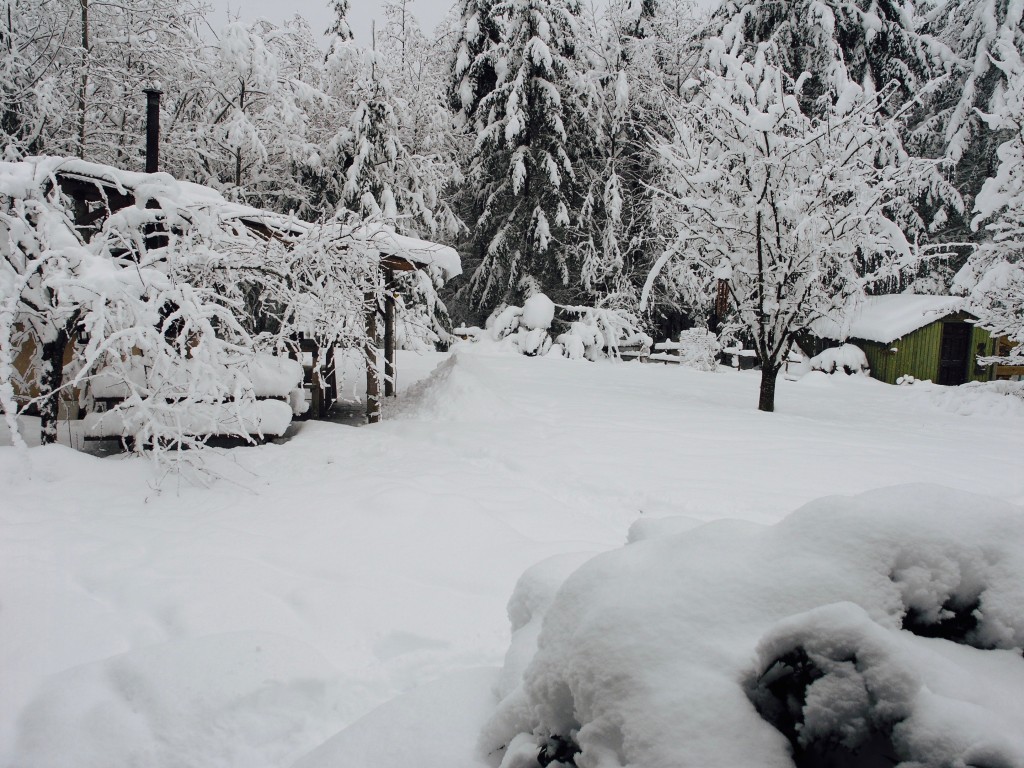 And icicles hanging off every eve.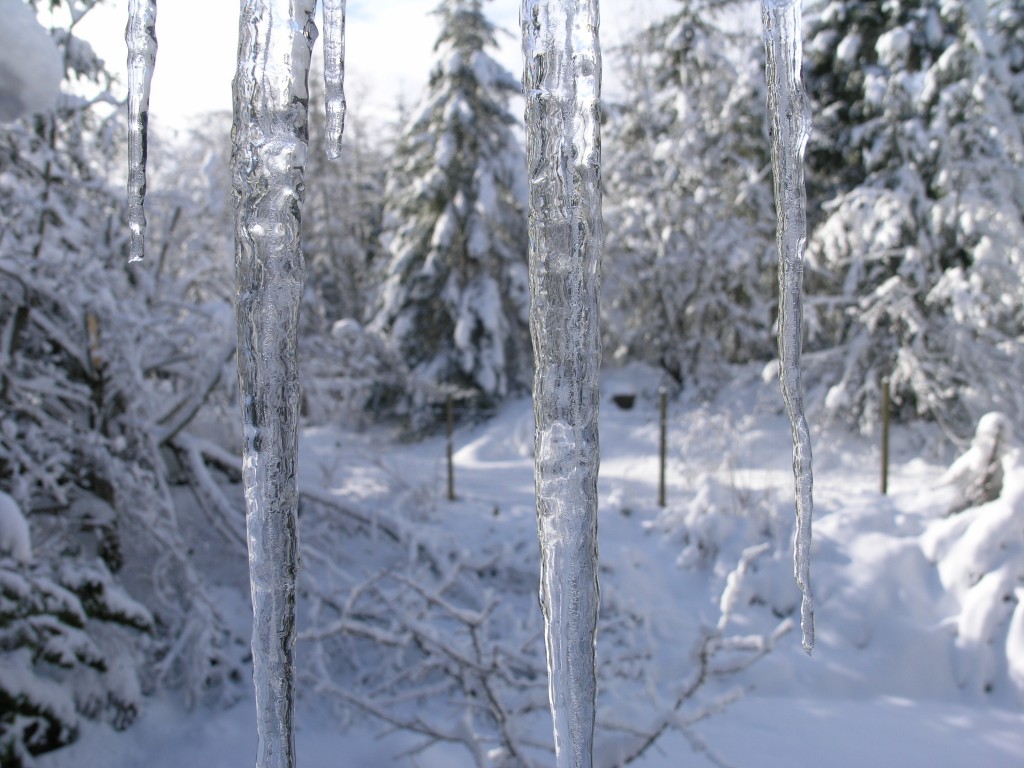 It is as though we have found ourselves in some kind of  classic fairytale, under a powerful spell cast by a mountain witch, who has made the winter last for years, instead of a season. You know, we are even developing new muscles from all the shovelling.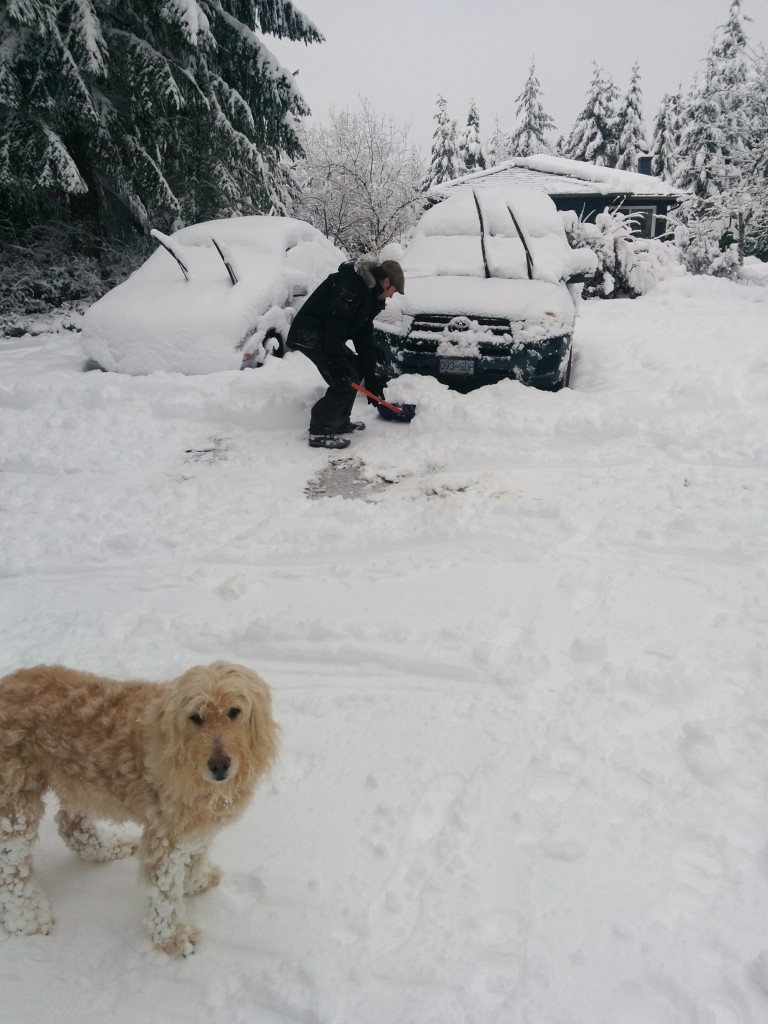 And digging.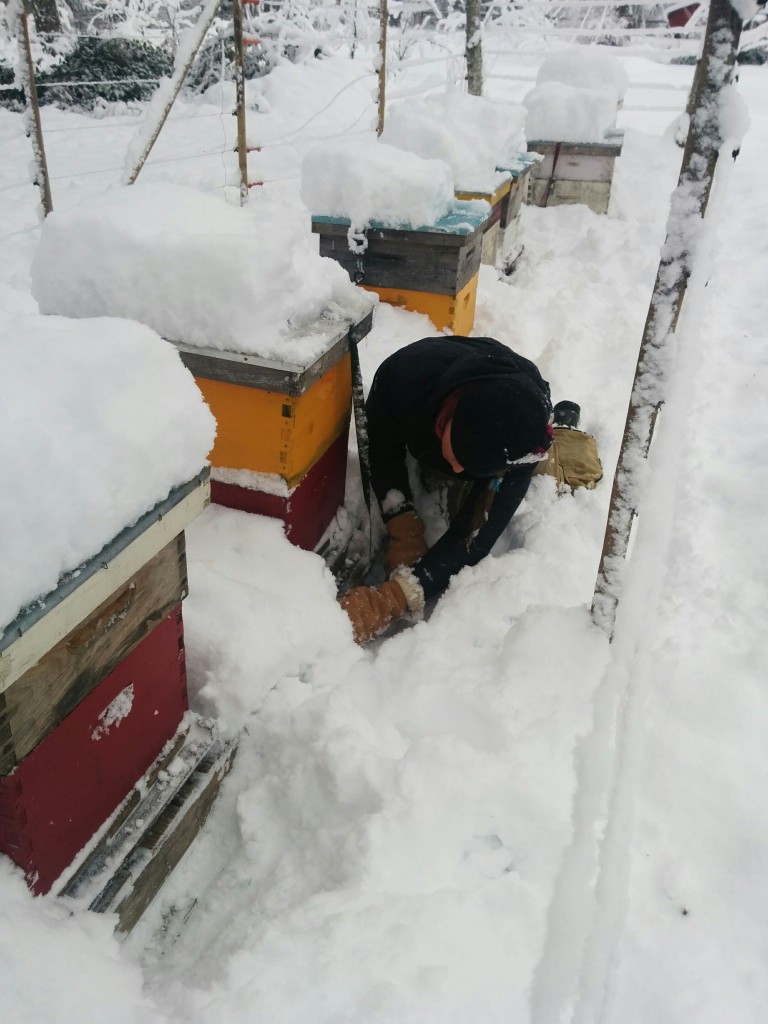 And knocking snow from trees.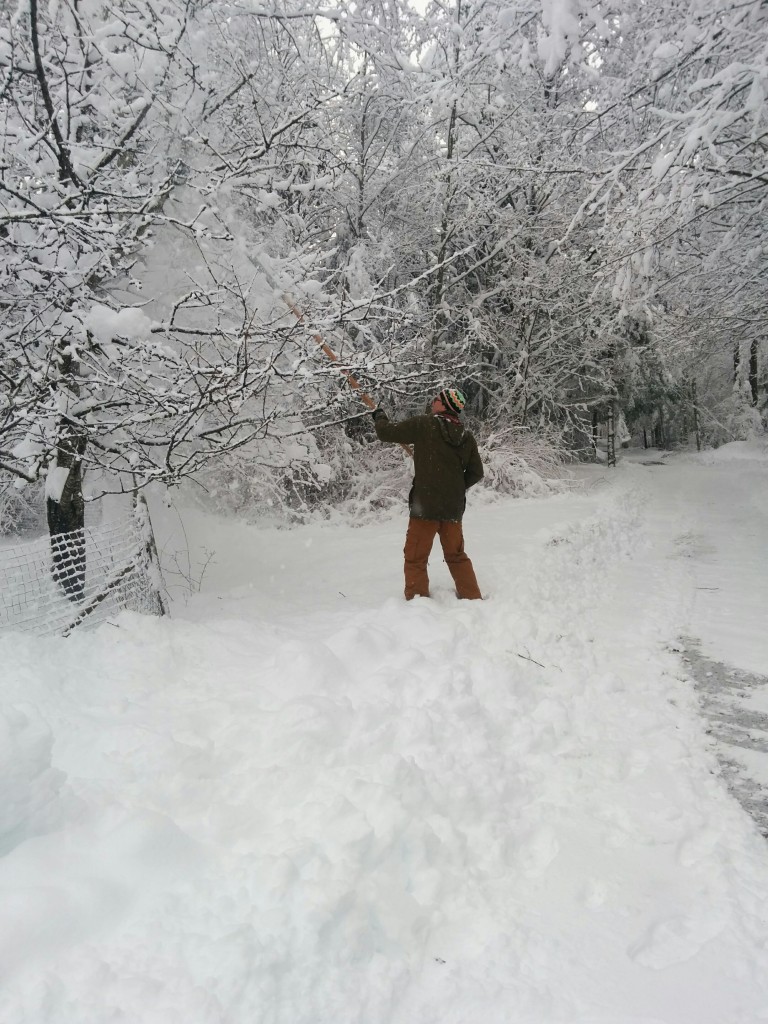 And roof tops.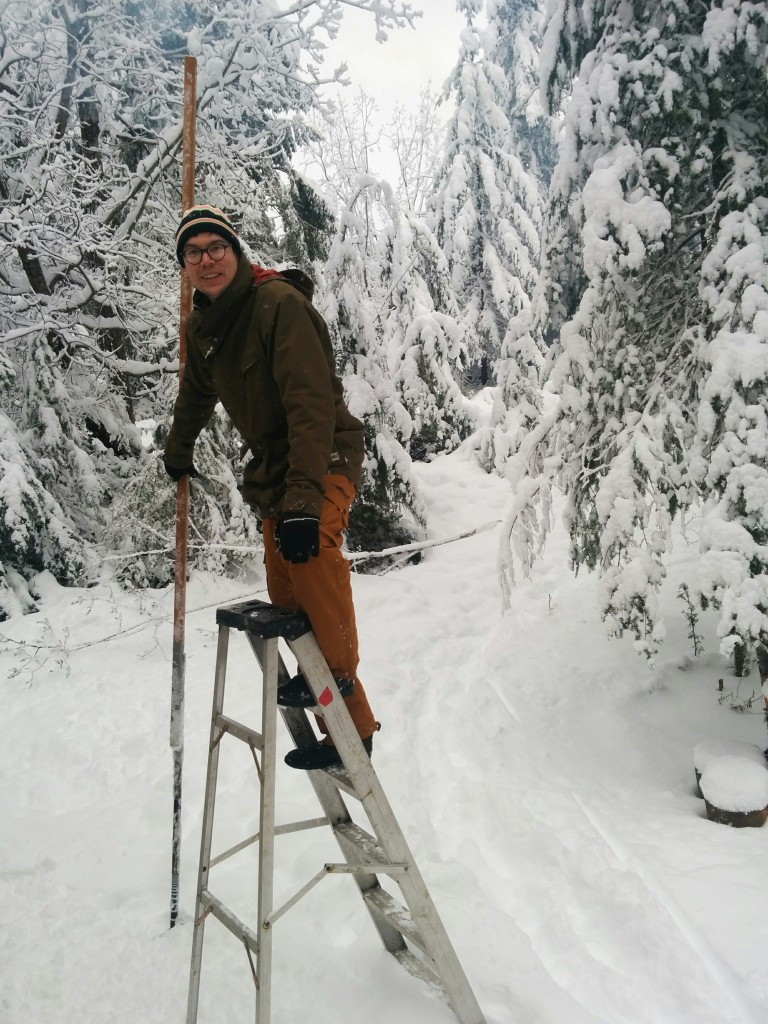 And when that all gets to much, which it does, we sometimes abandon all grown-up responsibilities to have a good 0ld fashioned snowball fight.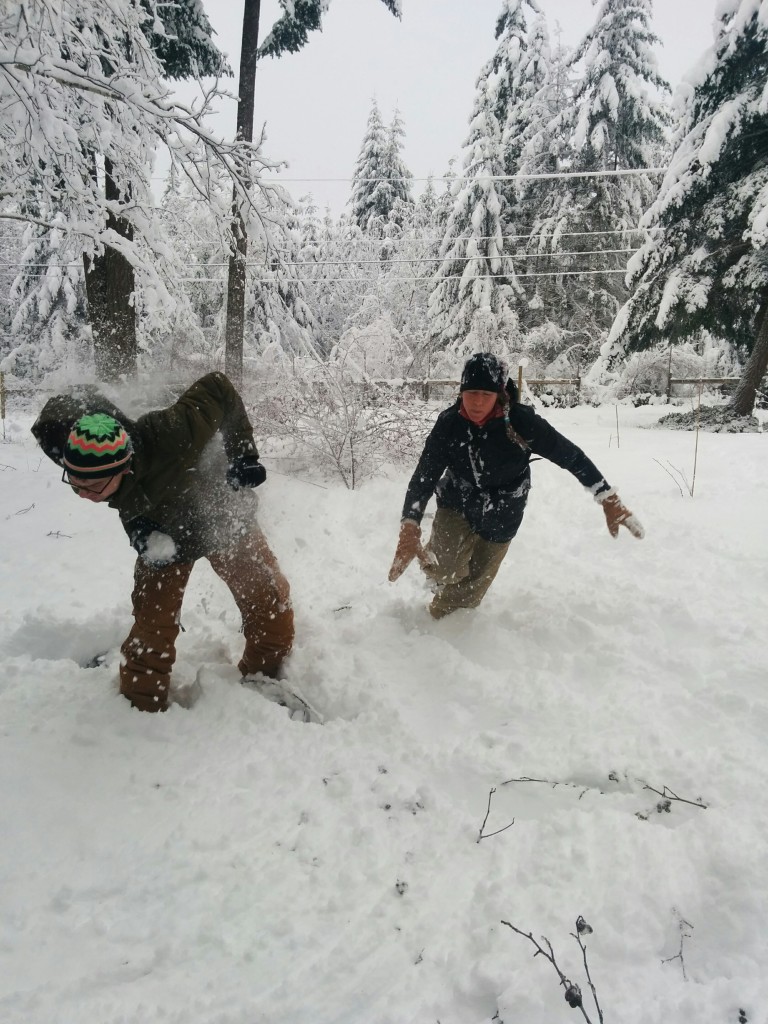 But for 10 short days, before winter's return, all the snow on Honey Grove had melted, and for a little while, we thought winter had really left us. And so we got to the business of garden prep. If you were to come up the pathway to Honey Grove one week ago, you would have found Katie and I digging 4 yards of steer manure into the veg plot.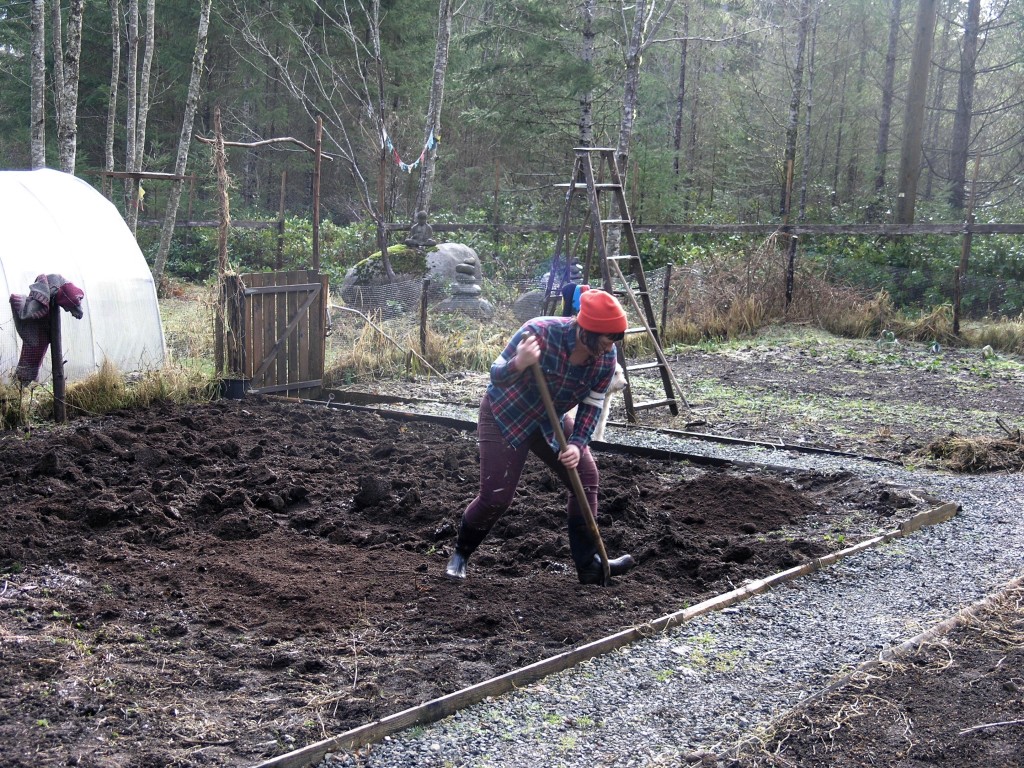 For several sweet days it was a balmy 10 degrees and it was not long before our wool sweaters were hung on the nearby fence posts and we were working up a decent sweat.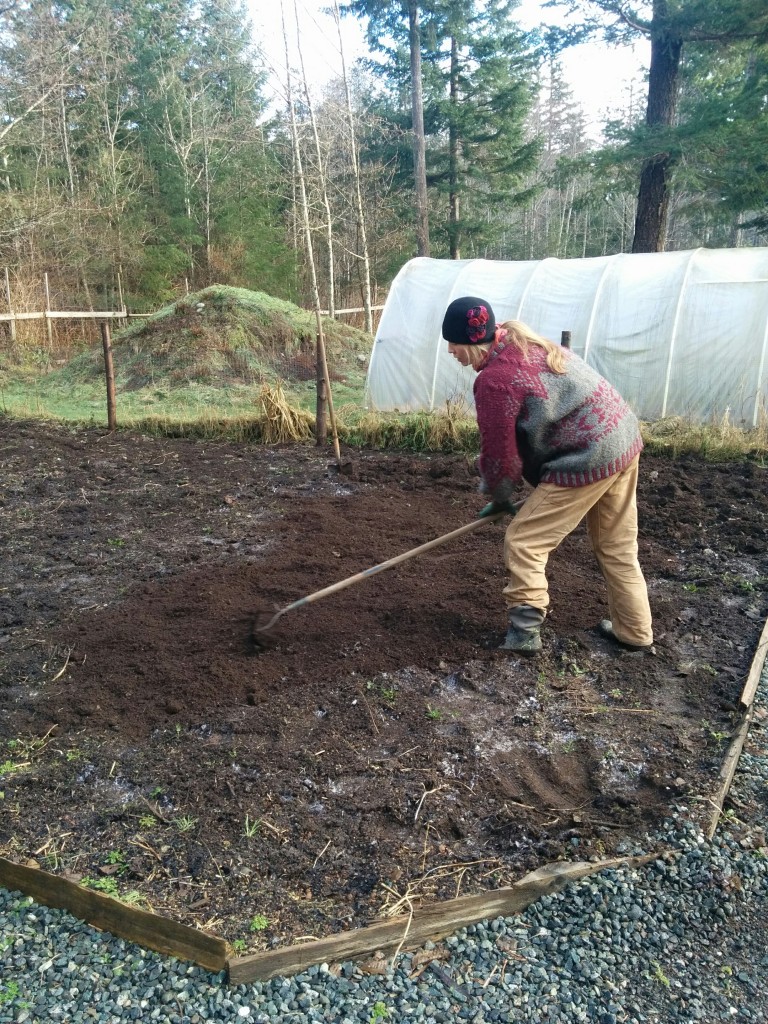 Yes, all that hard work had us feeling really quite chuffed with ourselves. We even had a spot of tea under the warming sun.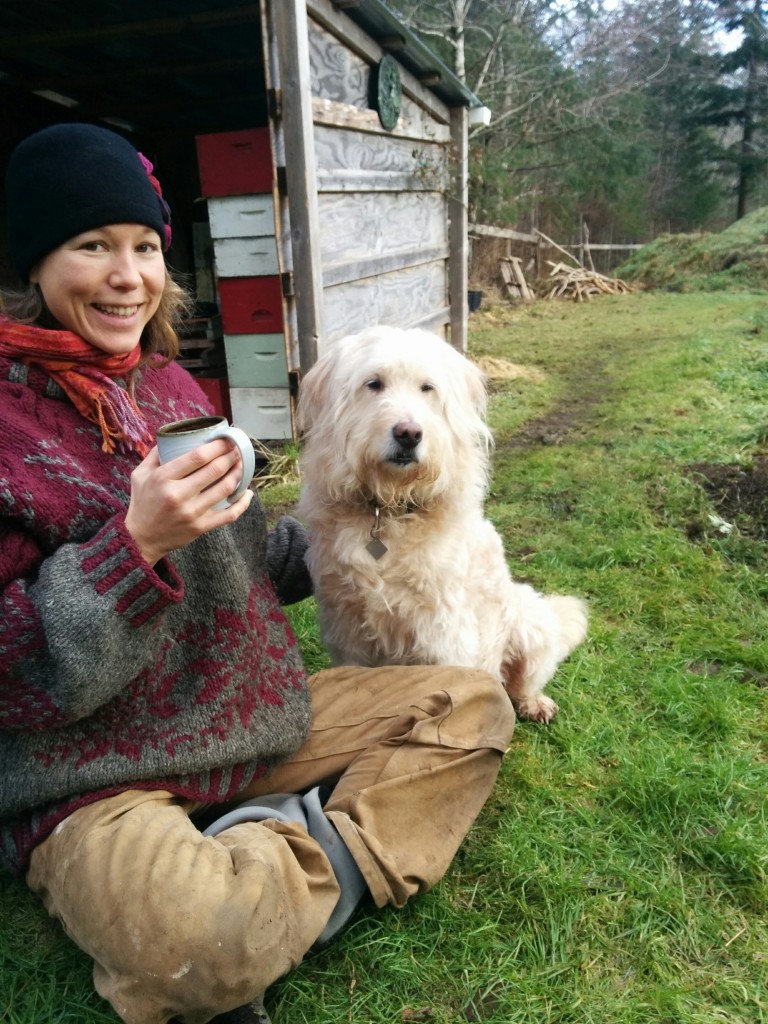 Ohmy how sure we were that Winter had left us for another year. And Mark was cheerfully baking his beautiful bread without having to traverse the ice and snow. I even heard him  singing a joyful tune as he worked.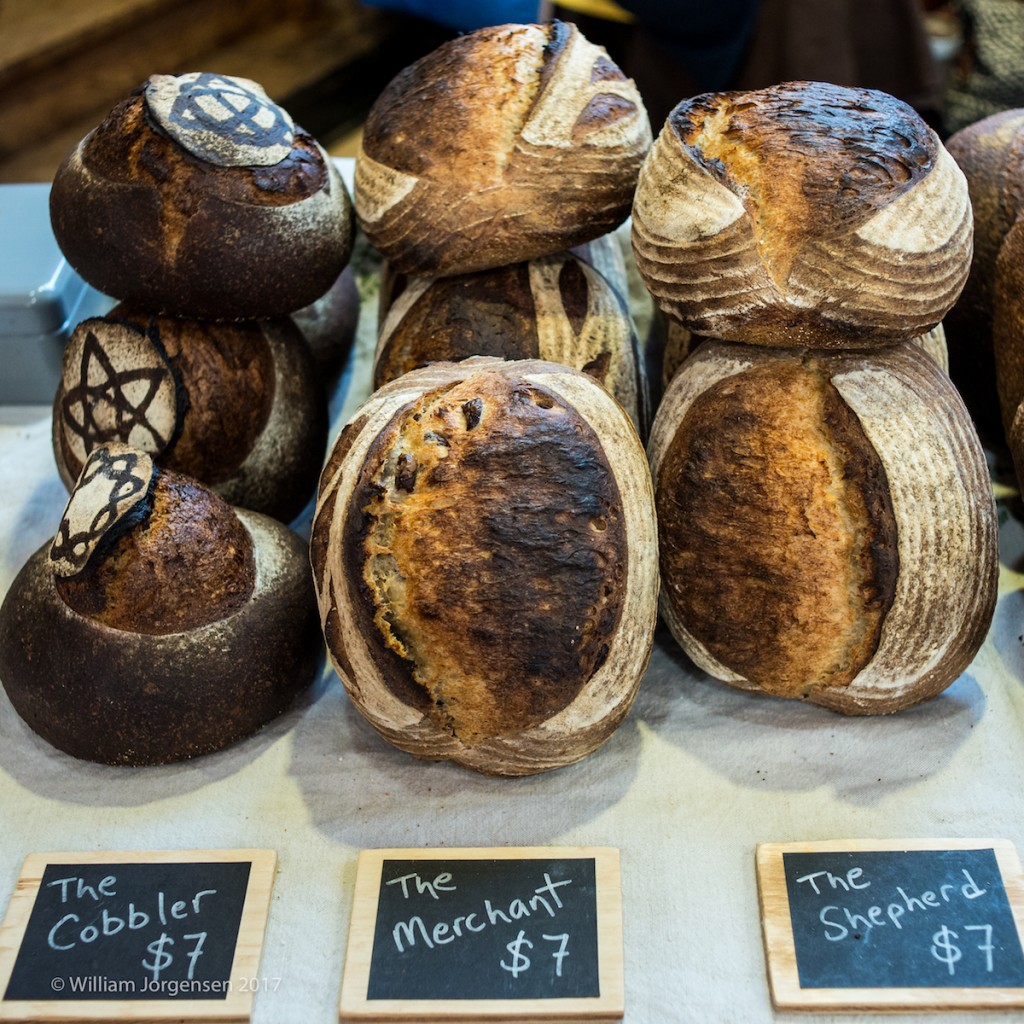 For two Saturdays in a row Katie and I were easefuly getting those loaves to market and having a good deal of fun under the nearly spring sun.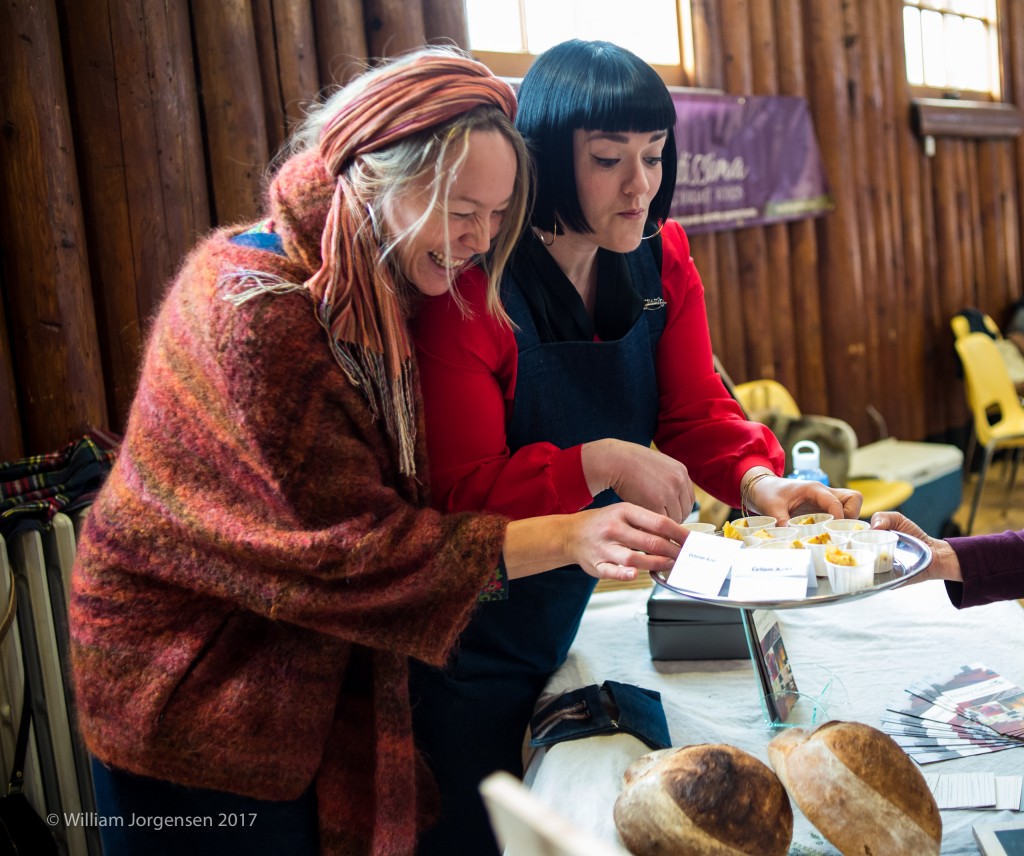 And then, one night 4 days ago all that changed, and Winter came knocking upon our door once again. And when we woke the world was white again, painted over with no sign of spring. And for a short while we all walked around feeling rather annoyed, until we recognized the futility of feeling irritated with a season, eh eh.
And so, we went back to embracing our old friend winter, whose snow drifts will be filling our water-tables this spring and keeping much needed moisture in the summer ground.  After that, we went back to walking in the woods, with the one member of Honey Grove who just can't get enough of Winter's beautiful company.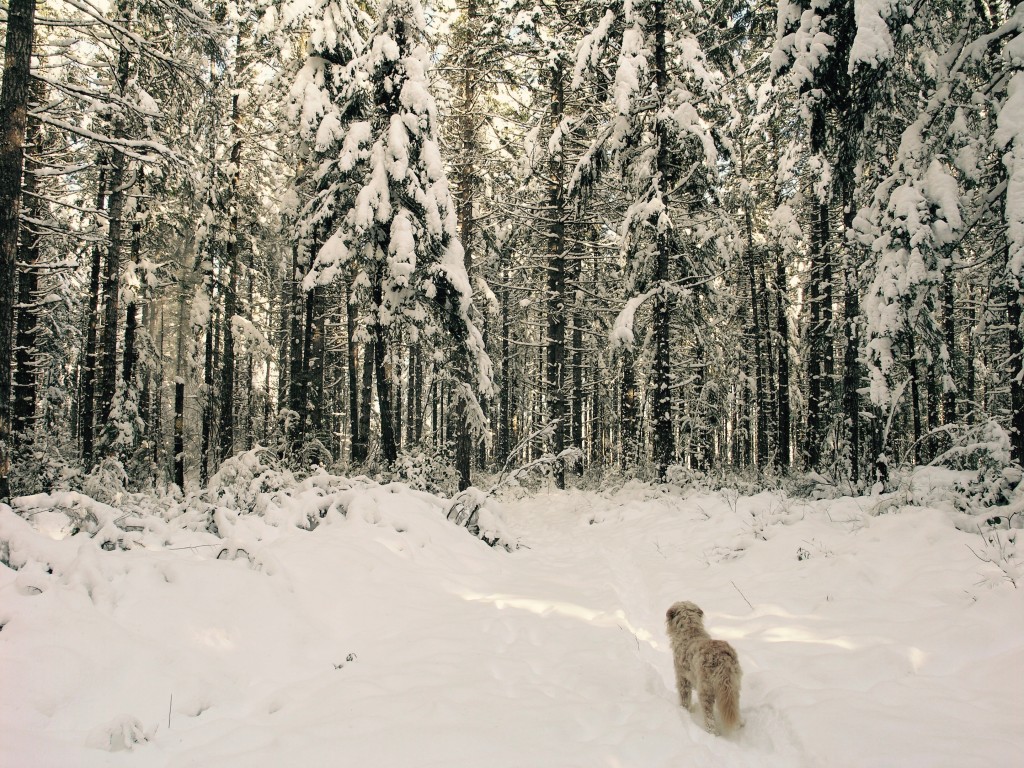 Now, I must be off, for there are ducks and chickens that need to be fed and watered. And there is, I have heard, another snow storm coming.
With Great Gratitude for your Company,
Nao, Mark, Gus, Cohen and Katie and All at Honey Grove~