For all the things you cannot predict living here on the land, there are also those things that you can. The things, that after enough times around the seasonal wheel, you begin to count on. You begin to say to yourself, and the ones around you, oh, it's just about time for the robins to return, or, have you noticed that the owls have begun their mating calls? Or (in the case of our own dear chickens) that regular eggs are being laid again, as they are every year, just after the first full moon, on the other side of the winter solstice.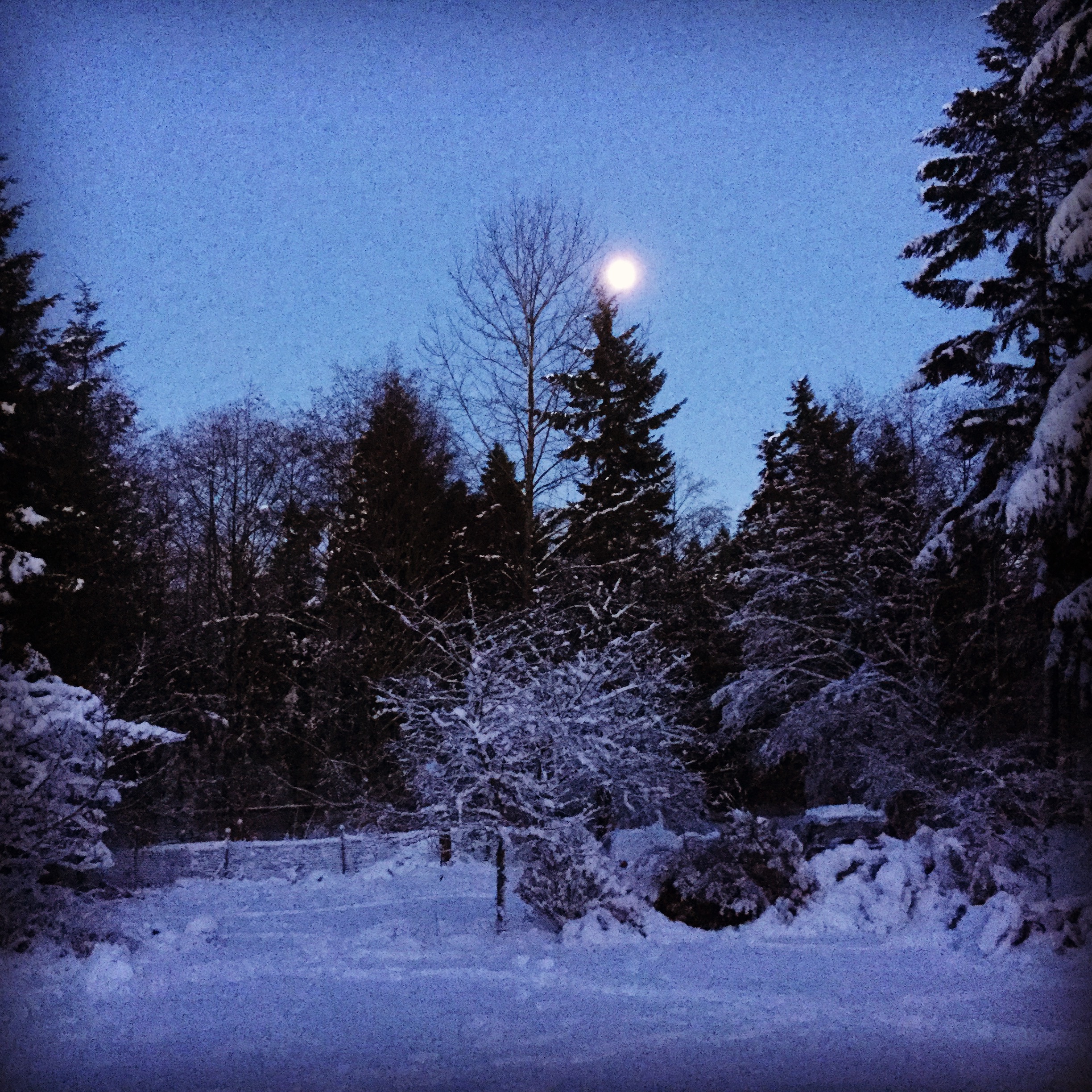 And so, after a brief two month pause, we have found ourselves with an abundance of eggs again.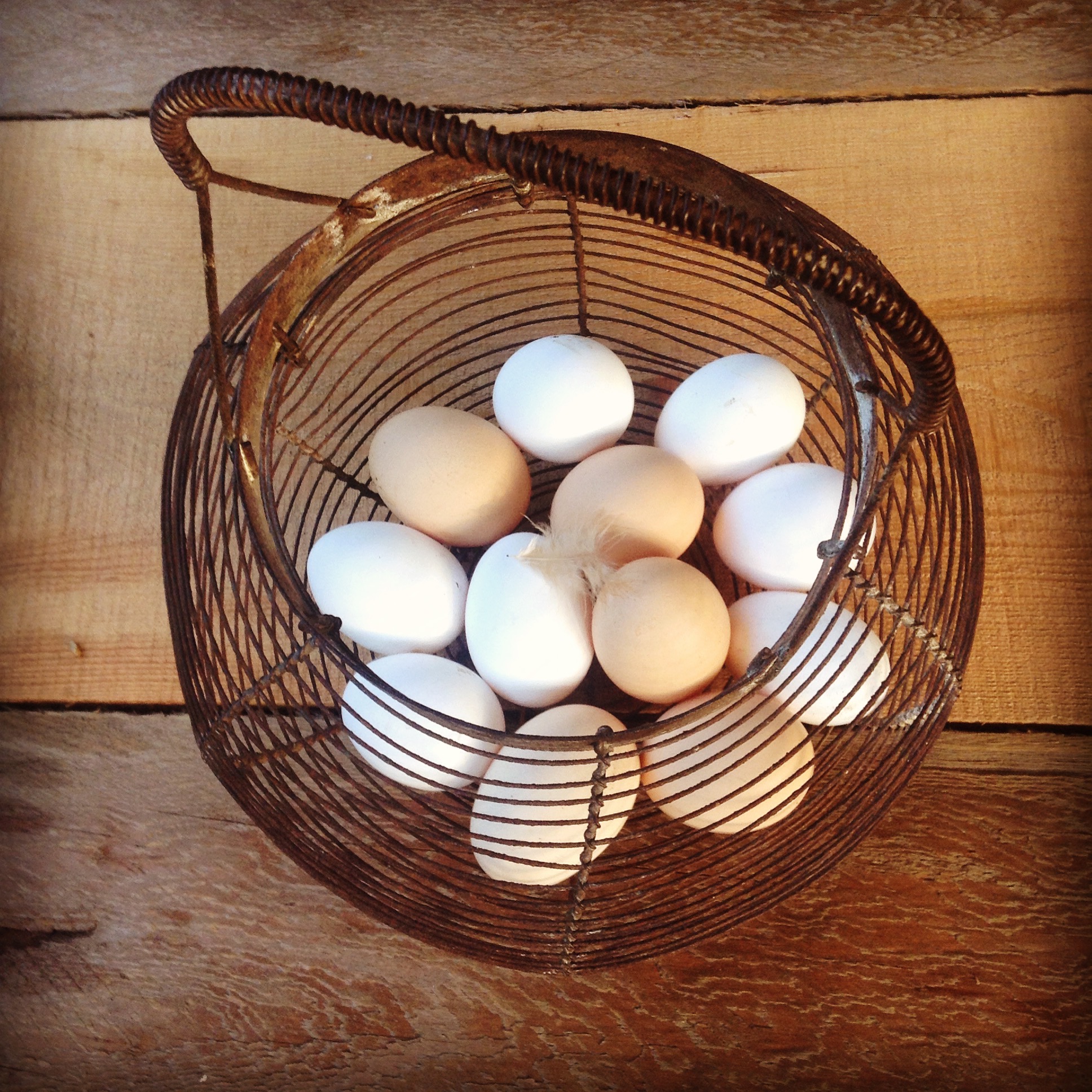 And this to me is always a sign that we are moving toward spring, that the days are indeed lengthening, and that the sweet green shoots of the daffodils, will be popping-up through the winter ground, just about now.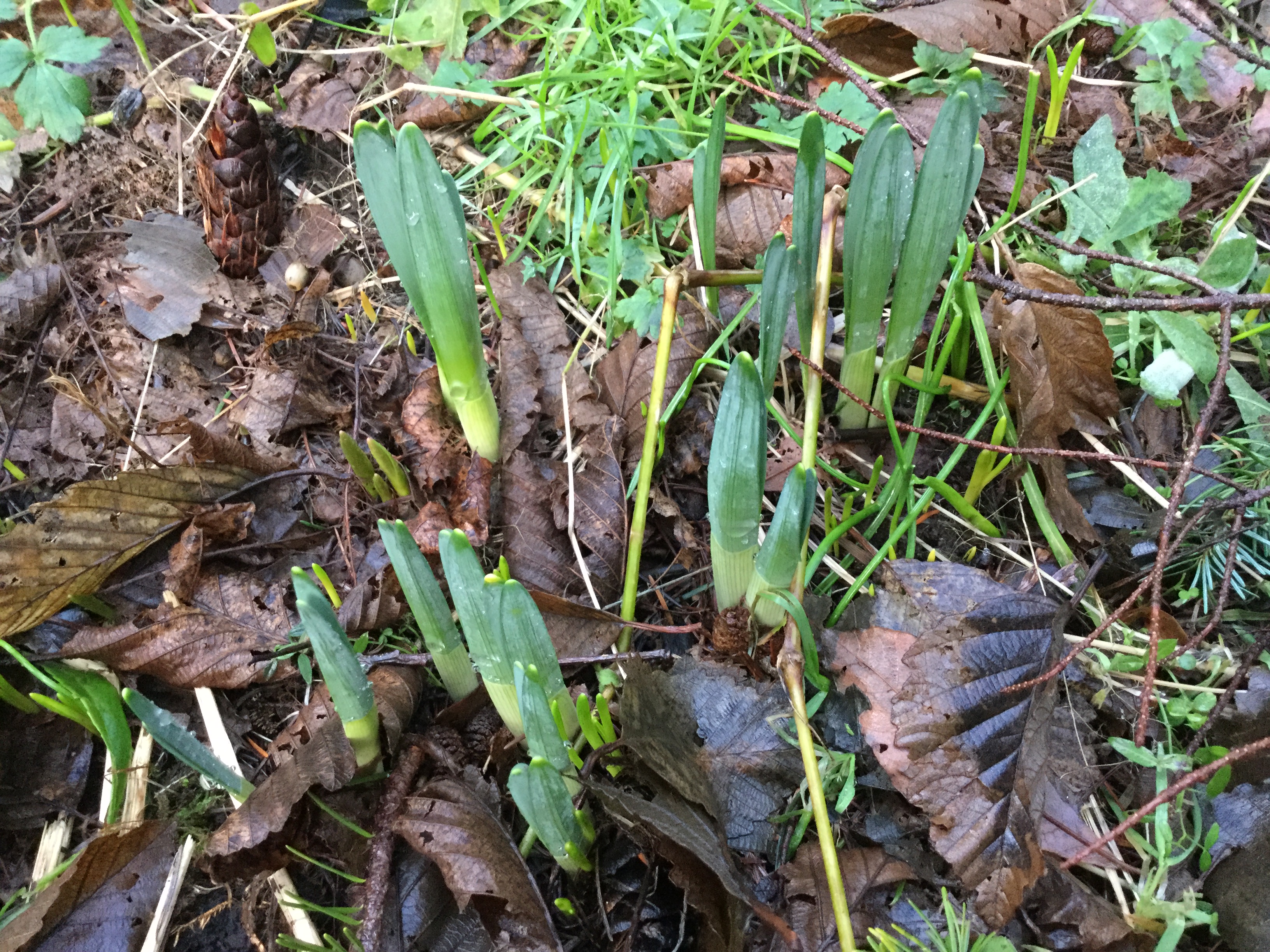 There are of course, also, all of those things that we cannot know. Like, for example, that our beloved ducks would be killed my a hungry mink in the middle of the day, during the last snowfall. Or, that five wild storm fronts would move across our island, one after another, over the course of a week. We could not predict that hurricane force winds would bend the firs sideways, causing trees to fall, and power outages to happen, and branches to come crashing down from all directions. Lucky for us, we were not terribly affected here on Honey Grove (other than being confined indoors for rather too many days). And so the moment that the rains stopped, you can well imagine that we went straight outside, and Mark and I headed directly down to the gardens, to do our winter pruning. And how good it felt to be out there at the beginning of another year, doing something we could do, while the sun shone down upon us.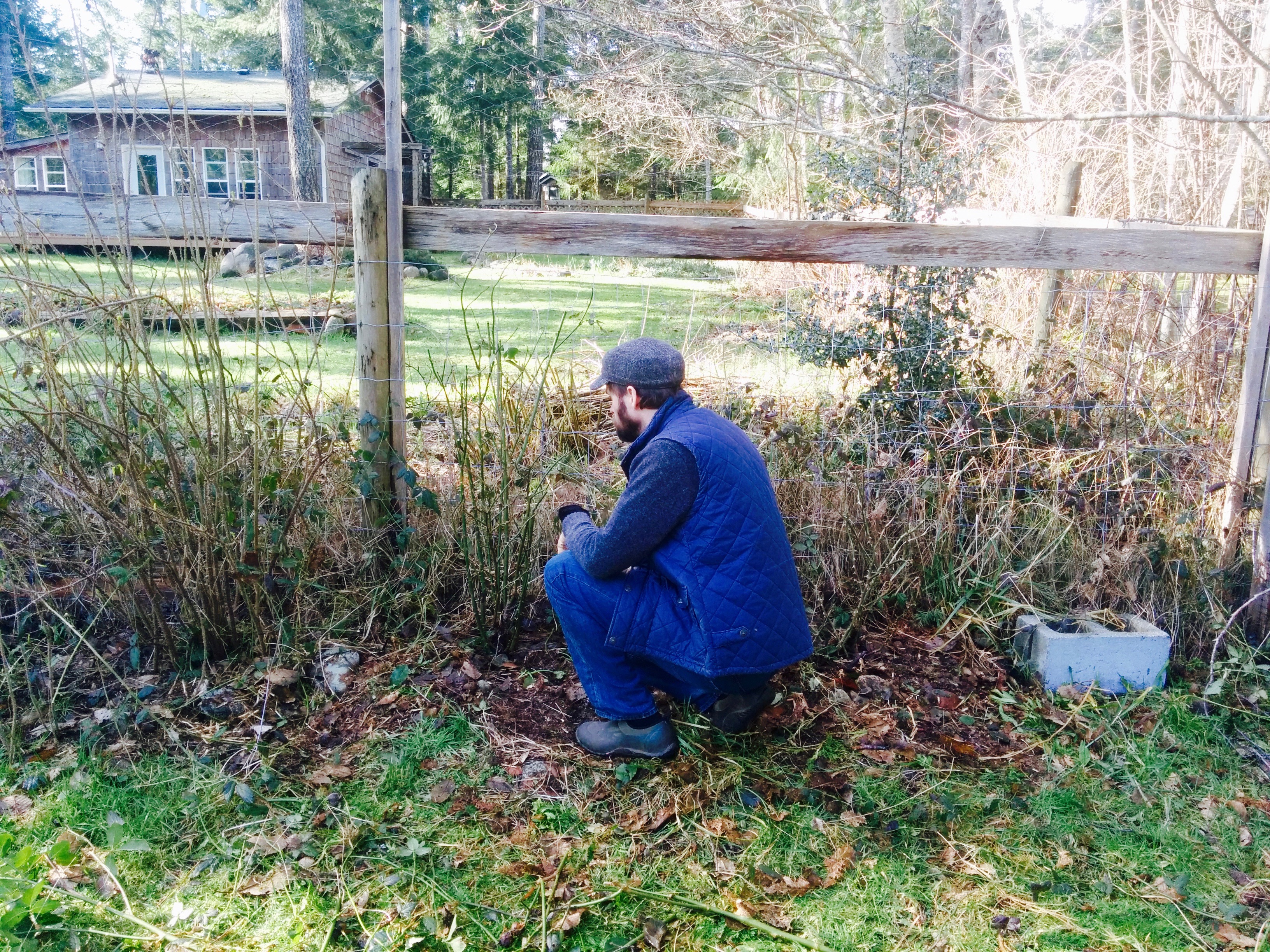 And each year Mark skillfully prunes my roses down to knee hight, while I look on with a great deal of concern, until I recall that he has been doing this every year, and that come June, when my roses are in their full and glorious bloom, I will thank him ( as I do time and time again).  And, while he pruned the roses and the currants and the blueberries and the orchard trees (which are 6 years old this year, can you even believe it?) I go around with a wheelbarrow gathering the branches for a big old fire. This is satisfying work to me, I am not sure why, something about gathering things up, about making piles and getting things ready for the next cycle, about releasing the old to welcome the new.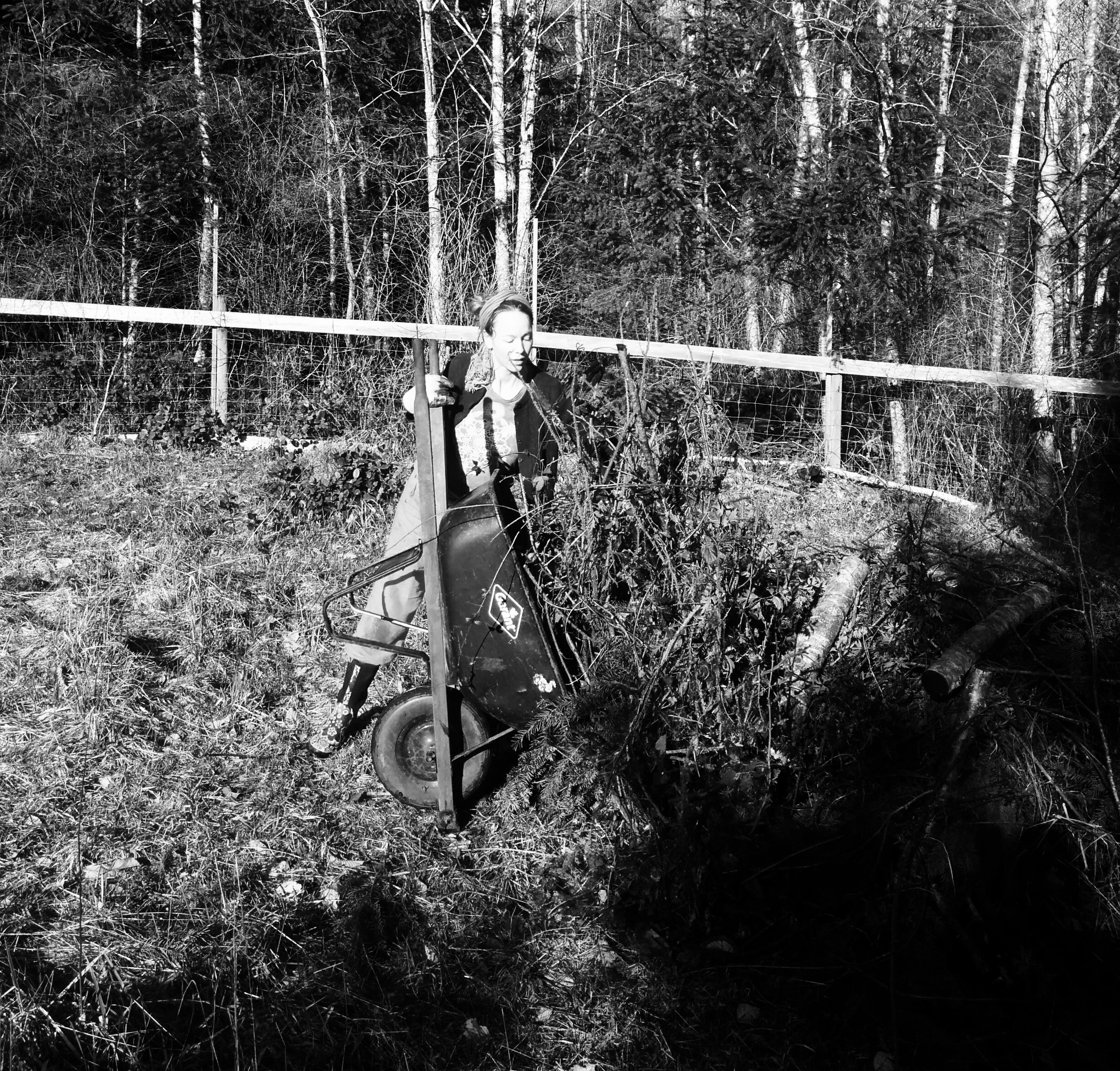 And when our work here was complete, and we found that the sun was still shining, we did a very luxurious thing, and we went for a long walk in our favourite fairytale woodland.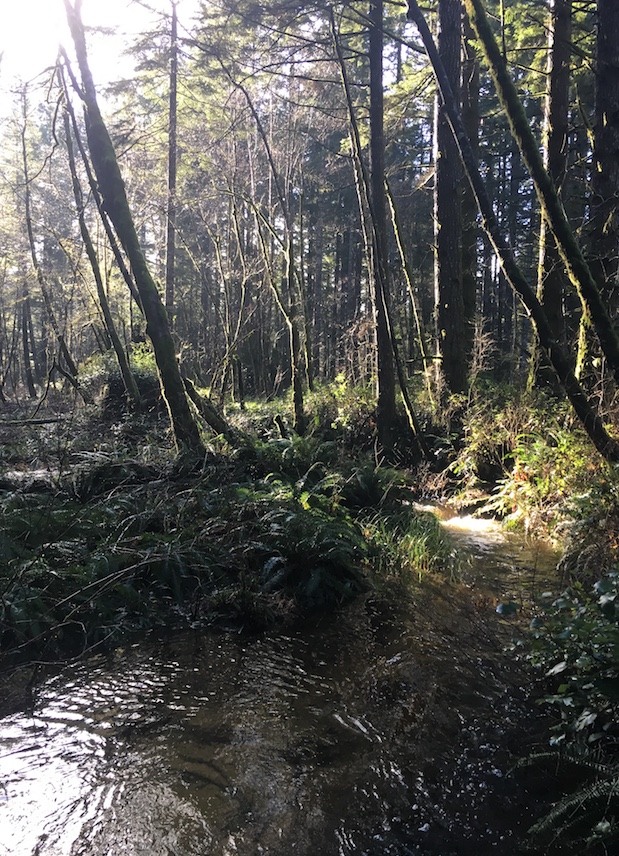 And that same day, we had a picnic lunch of cheese and dark rye bread, and left over Christmas fruitcake and kettle chips (echm, yes, kettle chips, I will confess it, they are one of my great loves in life). Oh how splendid it all was, sipping our strong tea on that bench, next to that beautiful marshland, looking out onto a local beaver dam. And I felt so happy on this day.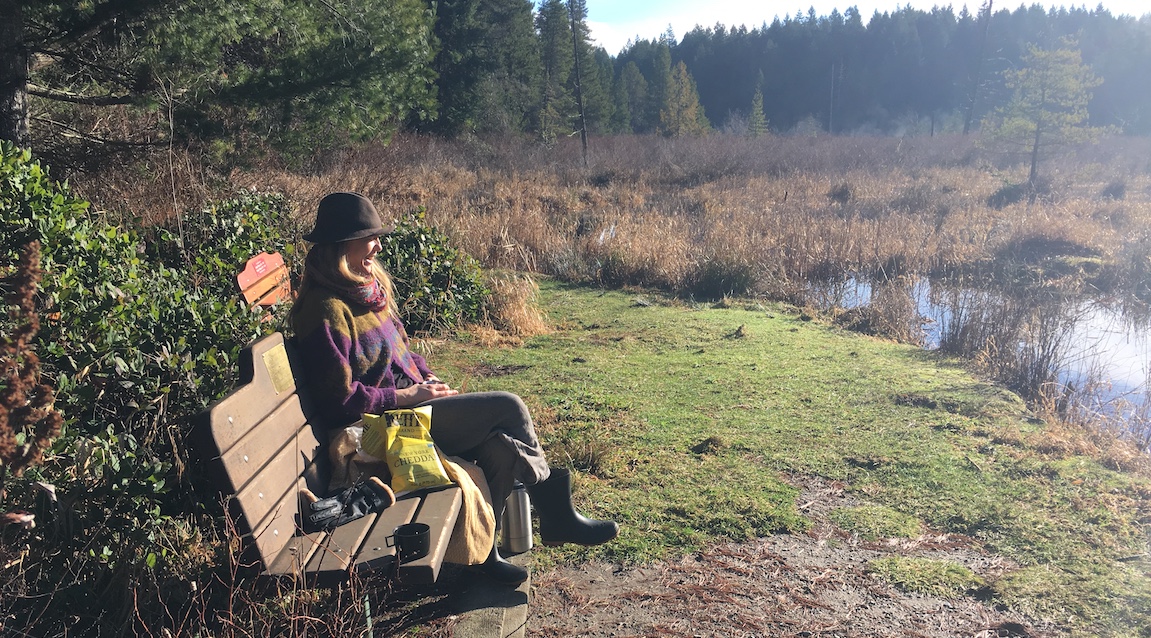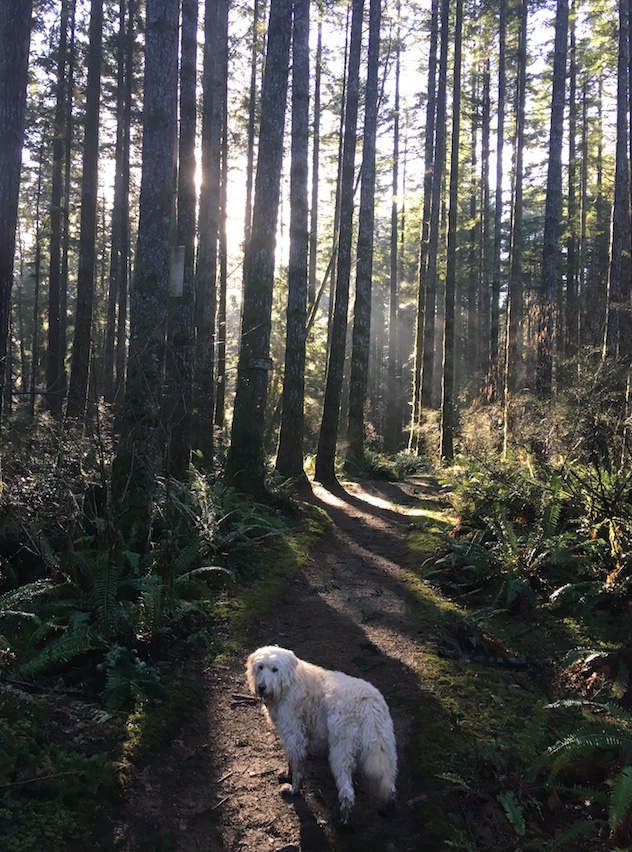 Now, the rains have returned and Mark has gone back to work at the bakery, where he is continuing to dazzle the community with his beautiful artisanal bread. He has even come up with three new specialty loaves, which you can only find at our bakery location and on varying days of the week. And so, if you have not tried them, you simply must. They are: The Sultan (a fruit loaf, featuring cherries, sultanas, raisins and cranberries and available on Mondays). The Smuggler (a jalapeño and cheddar loaf, available on Wednesdays) and The Peasant (garlic, roast potato and sage bread, available on Fridays).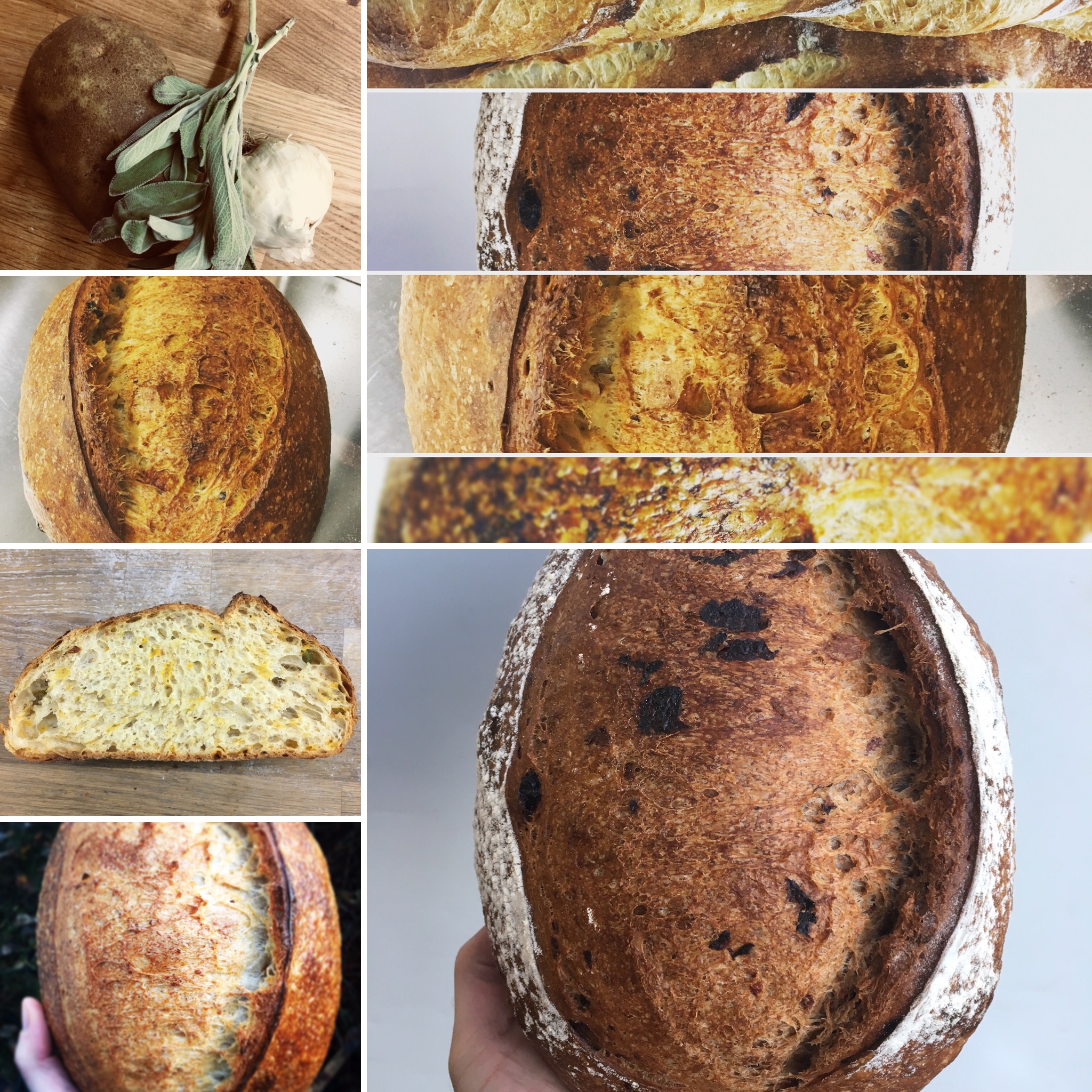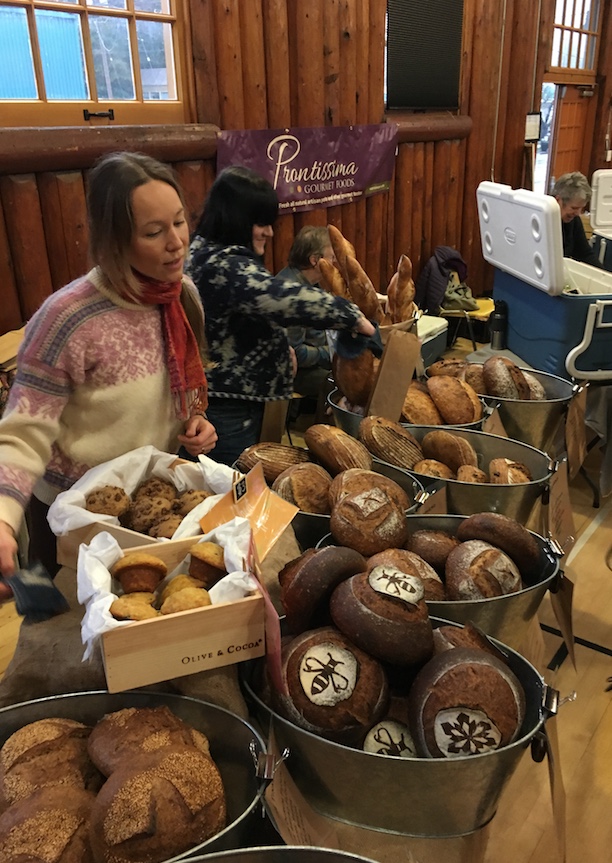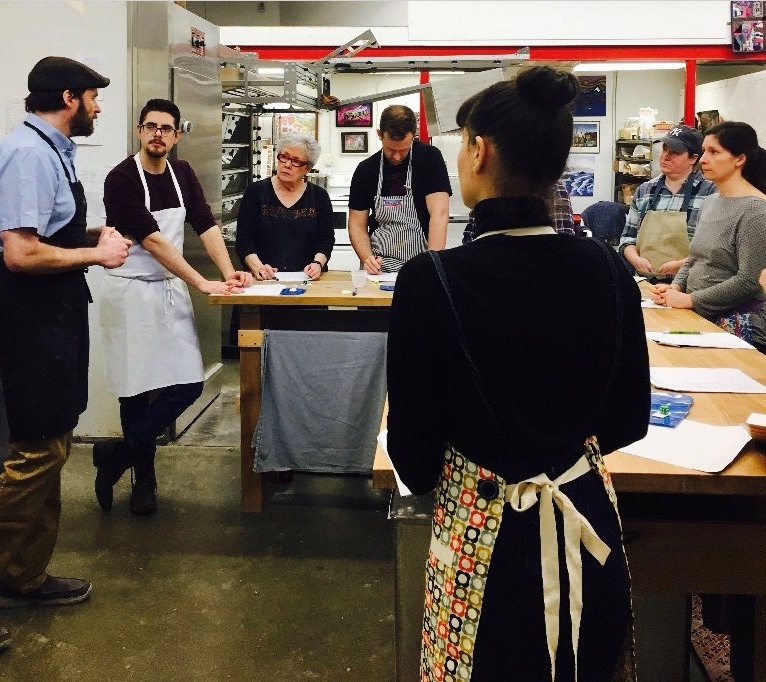 Participants learned how to make and maintain their own sourdough cultures, the history of sourdough bread, and of course ( and most importantly) how to make, shape, proof and bake bread at home. And the very best news of all, is that the people who attended the workshop, are now baking bread! And a good number of the participants have been e-mailing Mark photos of the beautiful bread they've been baking at home ever since, and, I must tell you, it all looks very good indeed, even Mark is impressed (and between you and I, he is very hard to impress).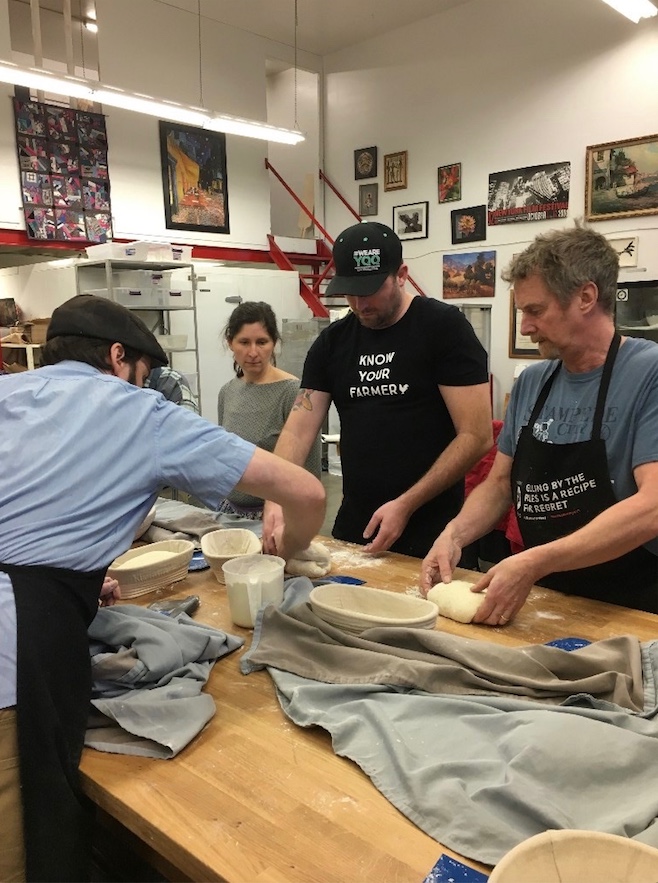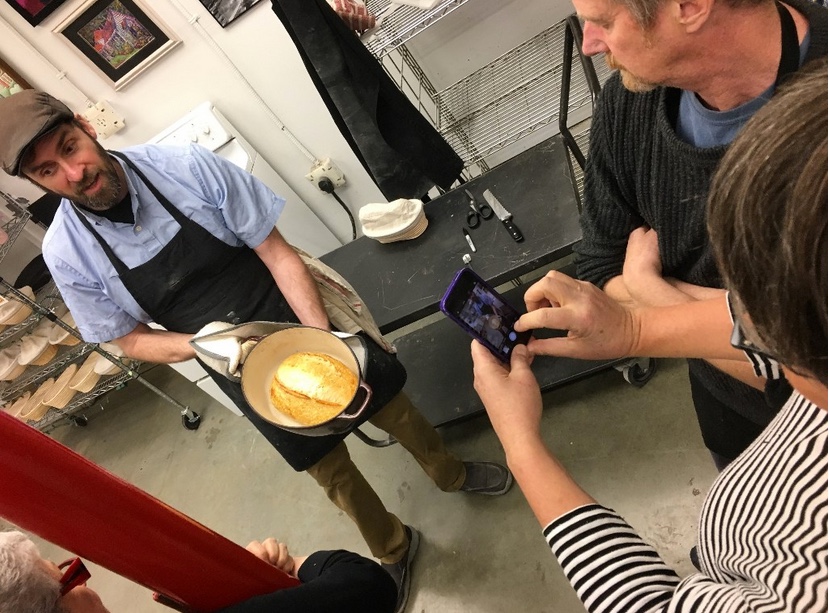 He will be offering another workshop this coming weekend (which is full already) but if all goes well, there will more in the future, so stay tuned, that is, if baking sourdough bread is something you have ever wanted to learn. Well, I do believe that is really all I have to report. I must be off now, for I have another box of seeds to sort through before mid February when I begin to plant my starts, and there is also my dog friend here next to me, looking very bored with the way I have chosen to spend my morning. eh eh.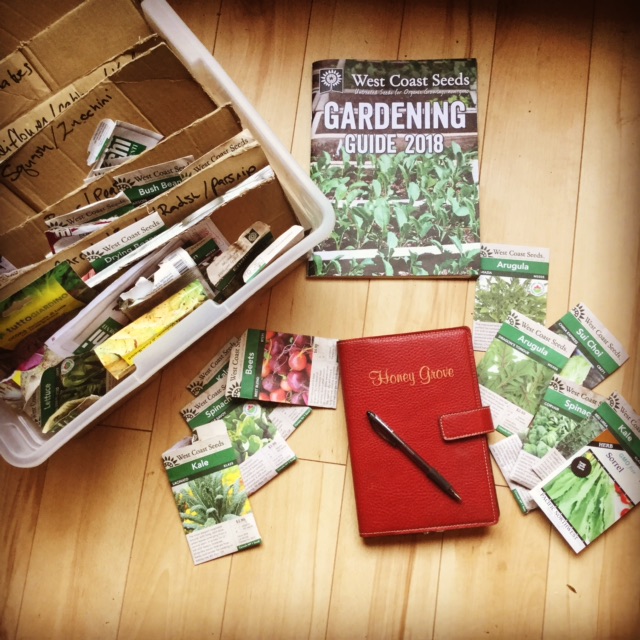 And so, for now, I bid you good day and with Great Gratitude for your Company~
Nao, Mark, Katie, Cohen, Gus and All at Honey Grove