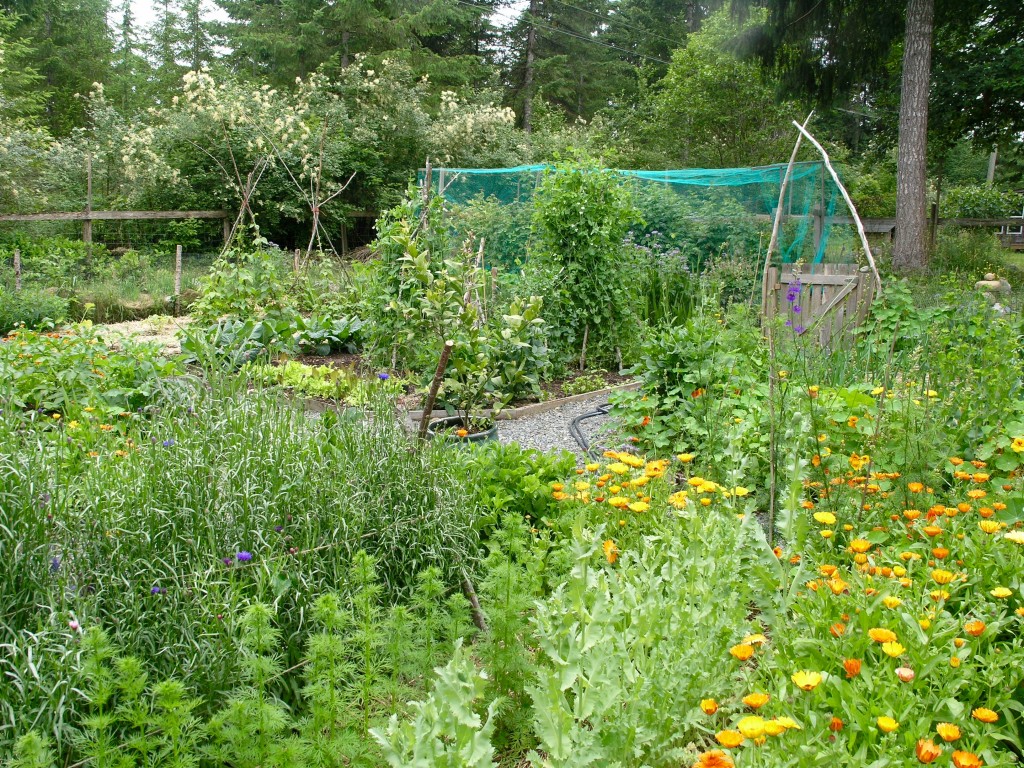 I am not sure how it happened, that is, how spring turned into summer, and July has suddenly arrived on our doorstep? Or, how overnight, the garden has become a forest of nasturtium and calendula and giant poppy.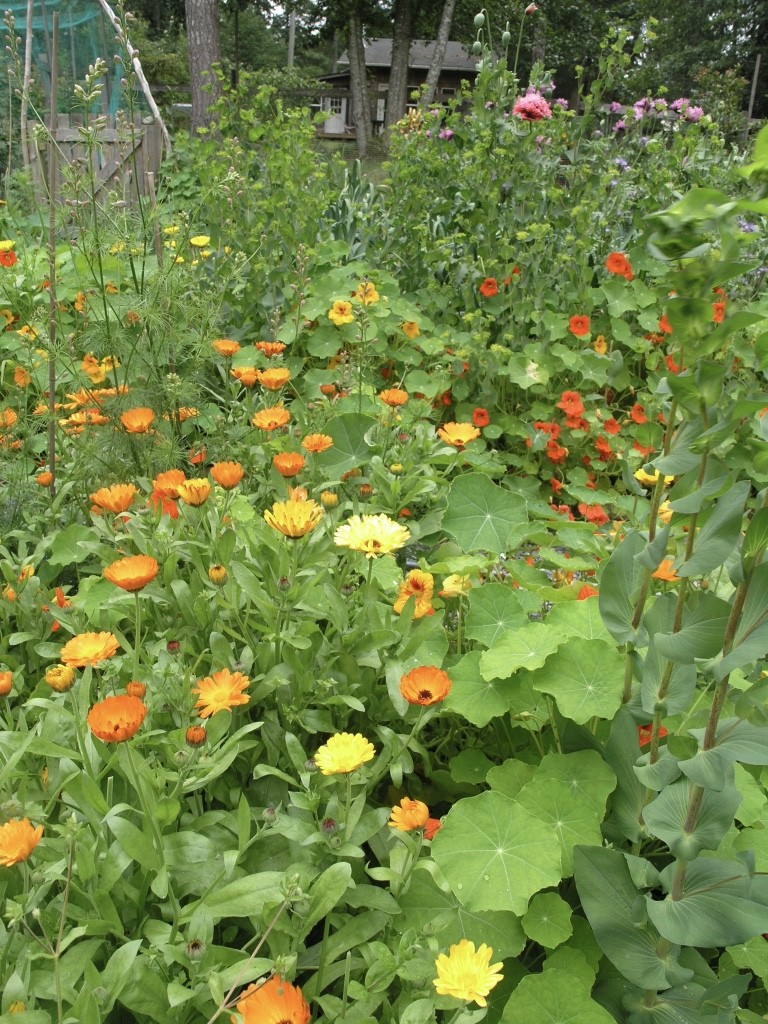 Which the bees are absolutely mad about (and so am I).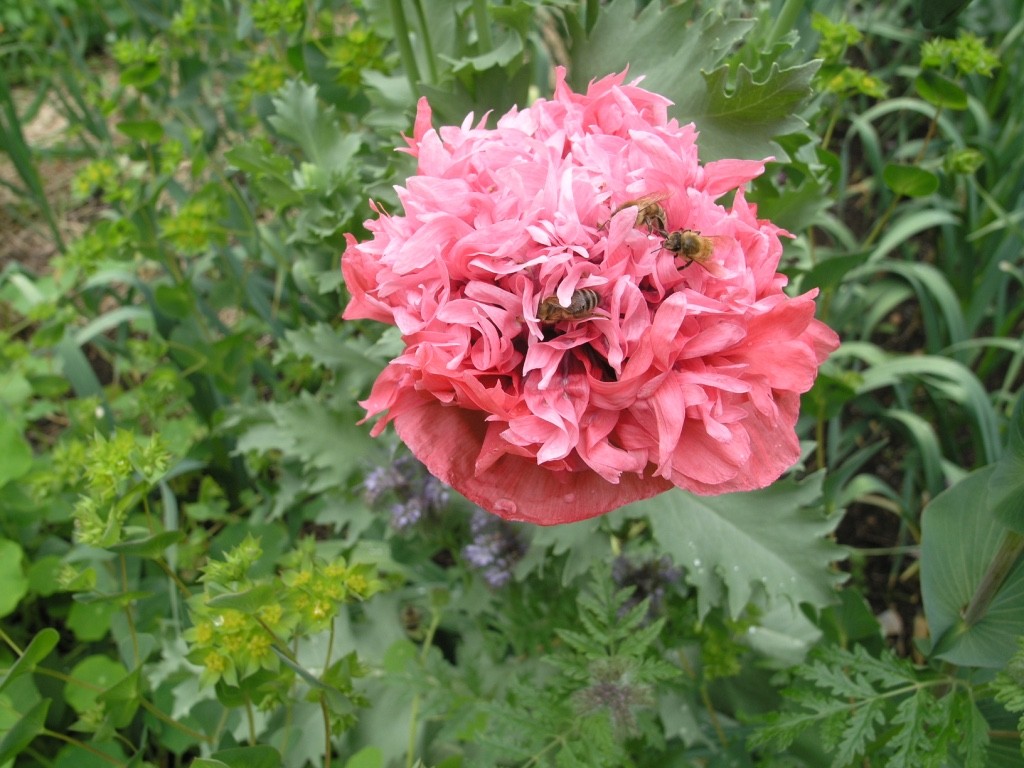 I guess we were too busy picking raspberries to notice the seasons change.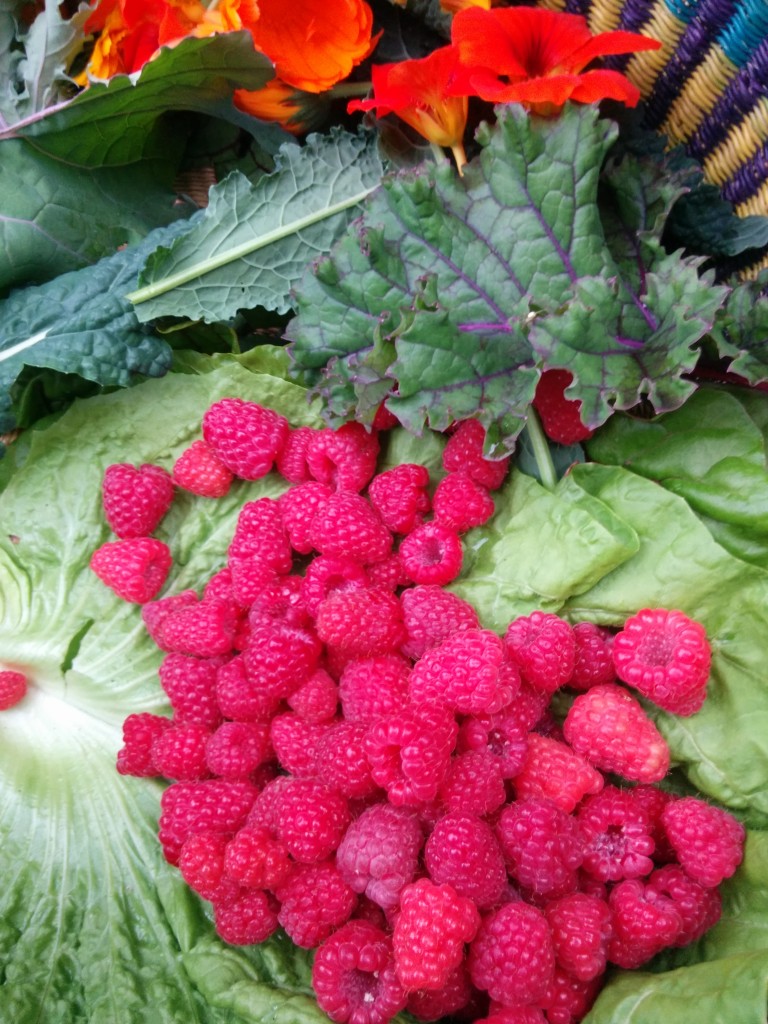 Too busy making jam.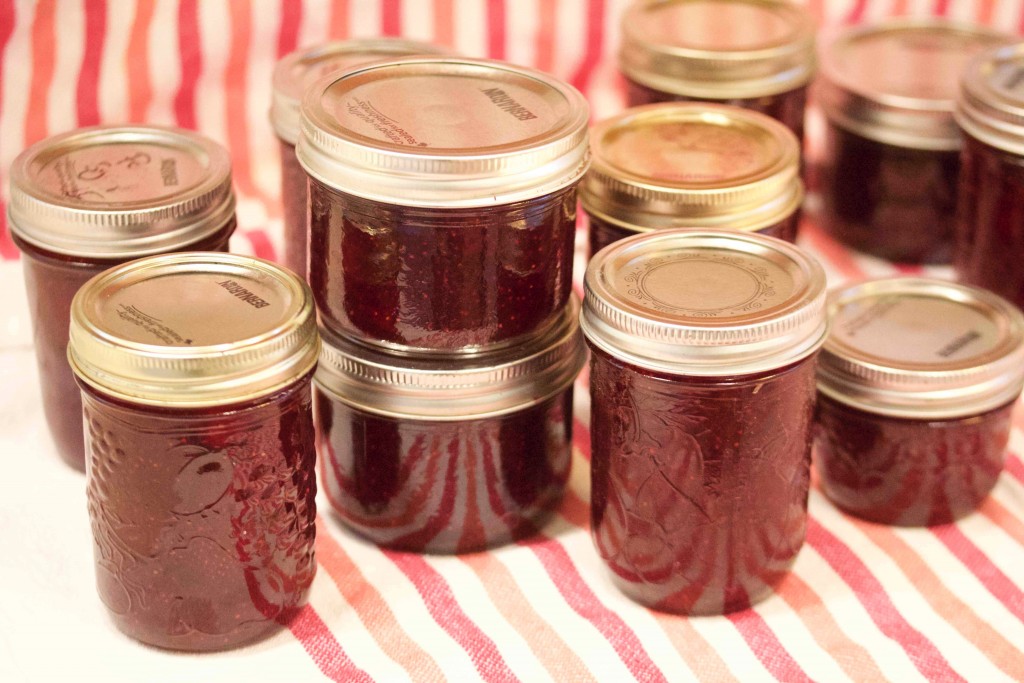 And looking into beehives.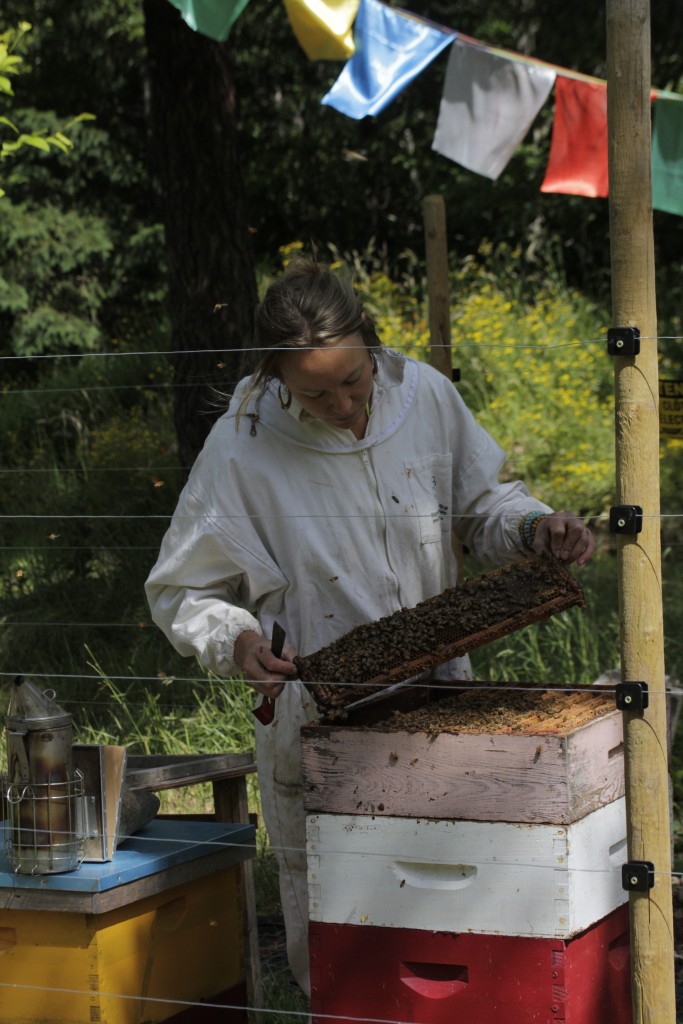 Too awed with the exquisite top-bar-comb that some of the bees are now making, a profound work of art, I mean look.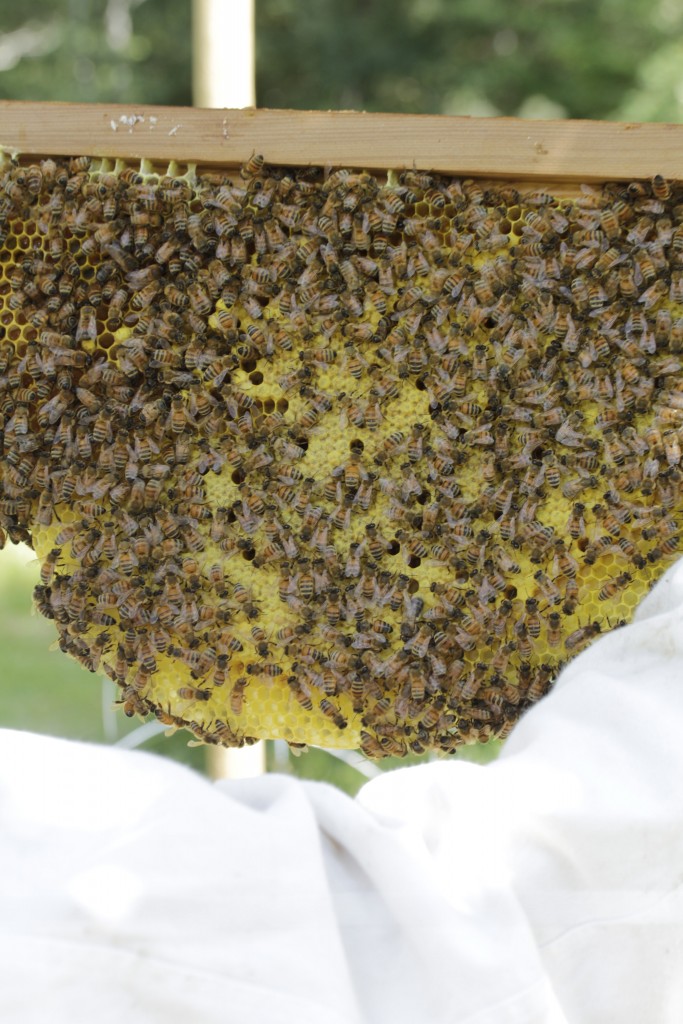 Then I was off picking flowers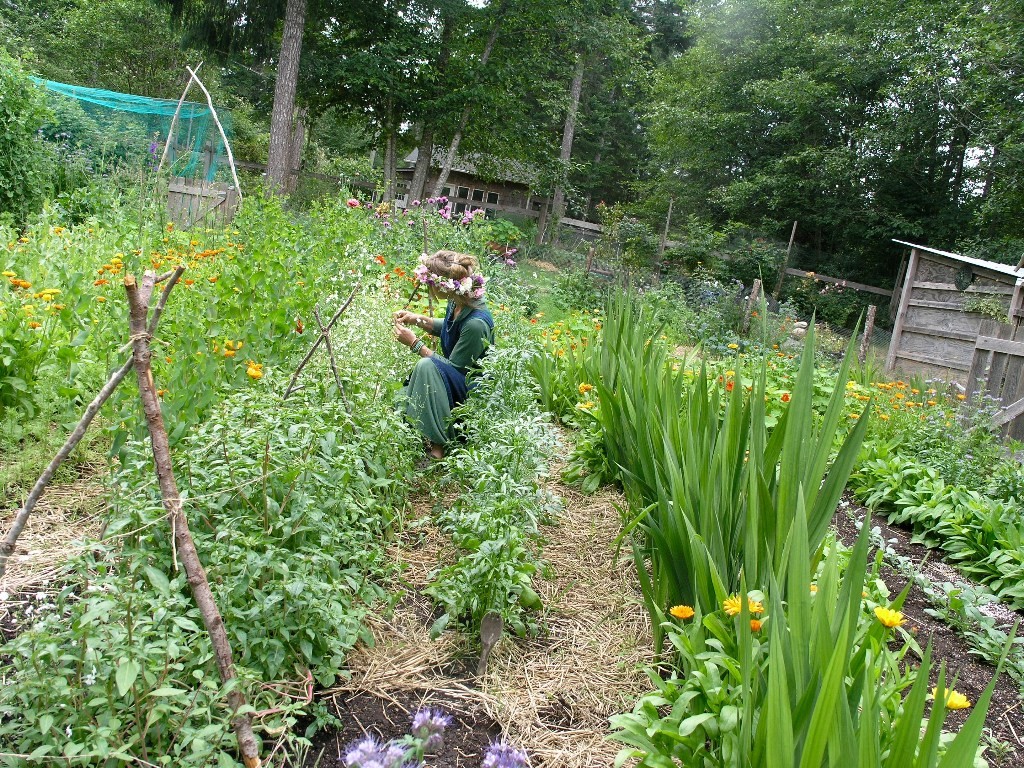 And making bouquets for market sales.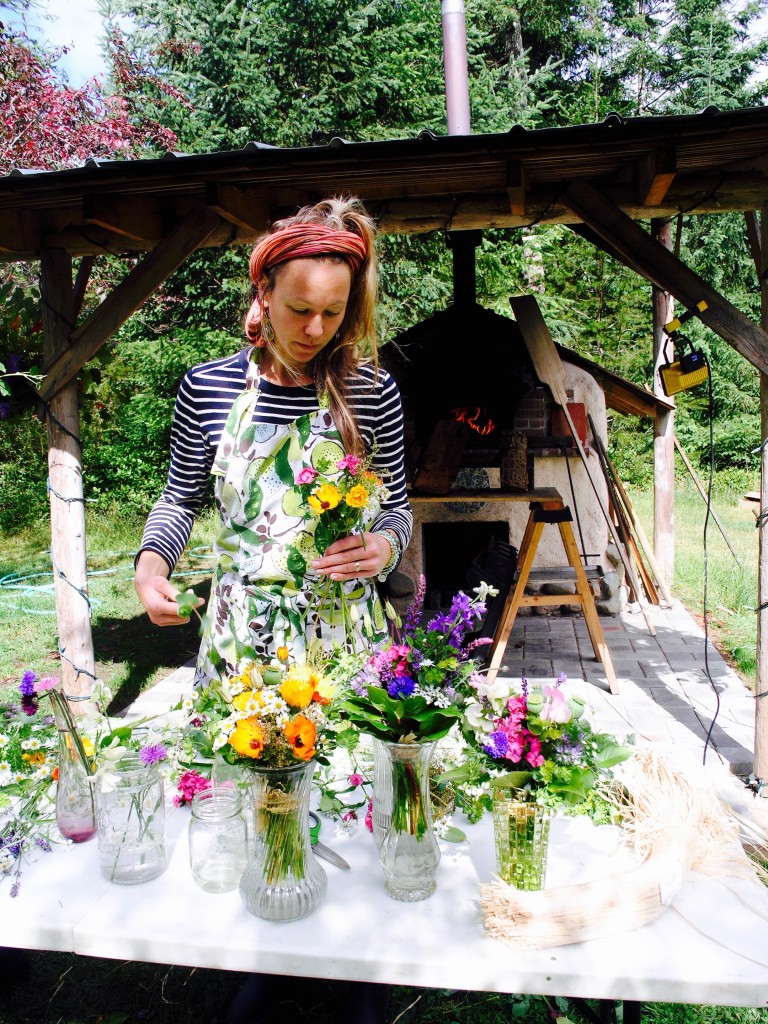 And practicing flower crowns, for a dear friend's up-coming wedding.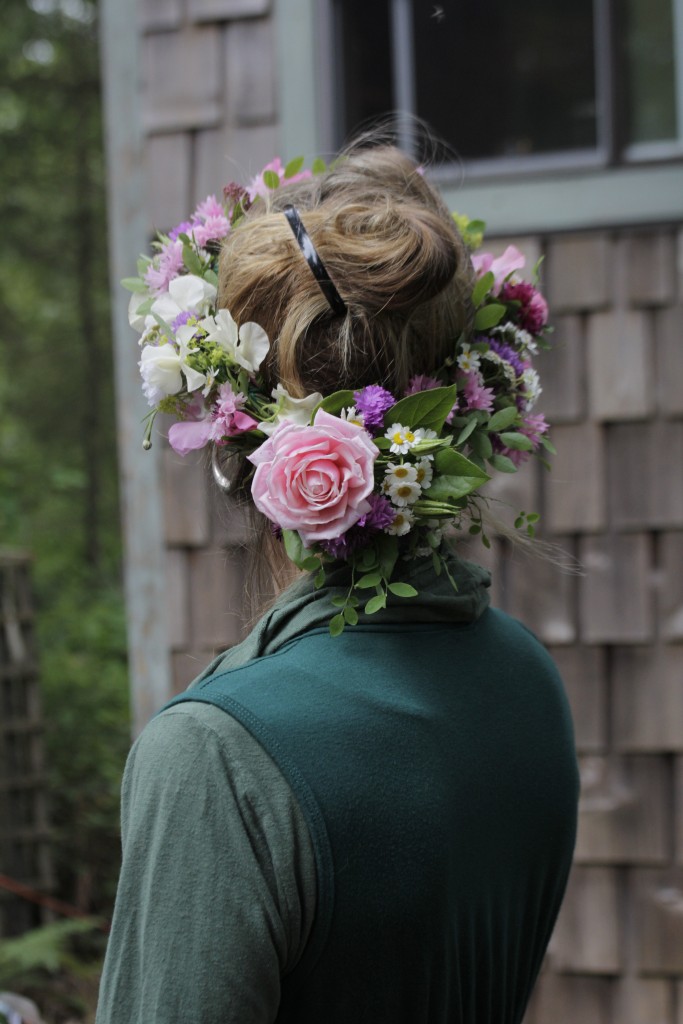 And clearing 1/2 an acre of alder trees, with Katie. 1/2 an acre that will soon become the Honey Grove nut orchard!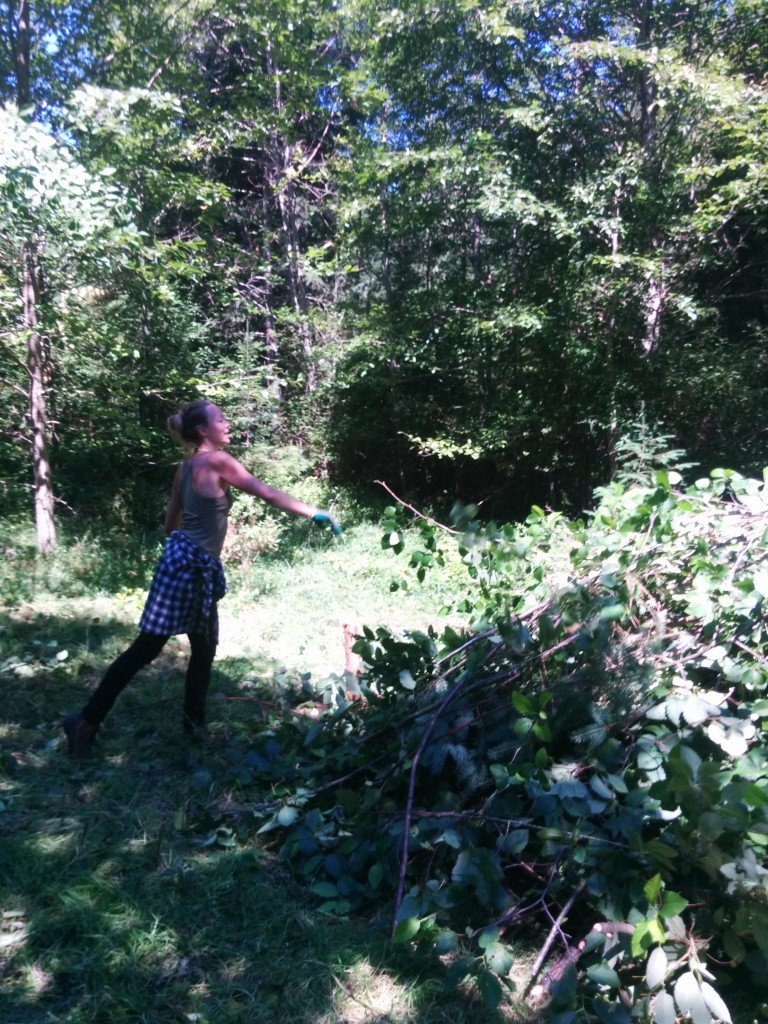 And if you have been following us along here, you will not be surprised to learn that Katie not only knows how to safely use a chainsaw, and that aside from holding a Masters Degree in Food Culture, she is also a small engines mechanic. Yep, that's her in the orange hard-hat.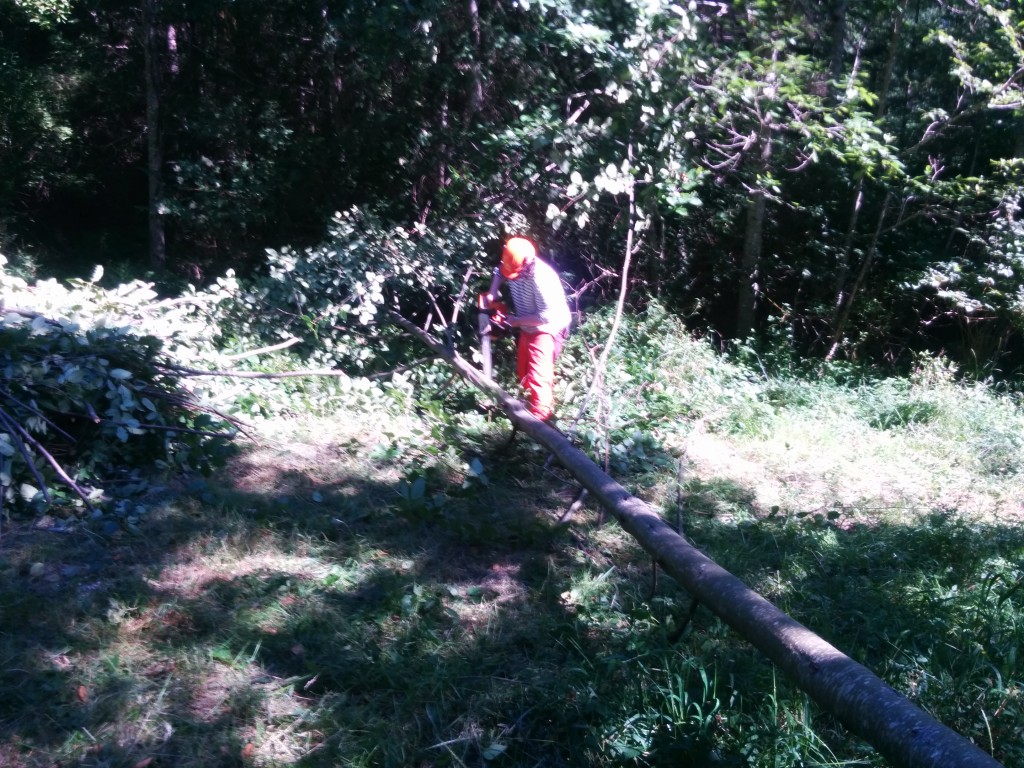 And after a dedicated morning of falling and bucking, we have another load of firewood to burn this winter~ Hurrah!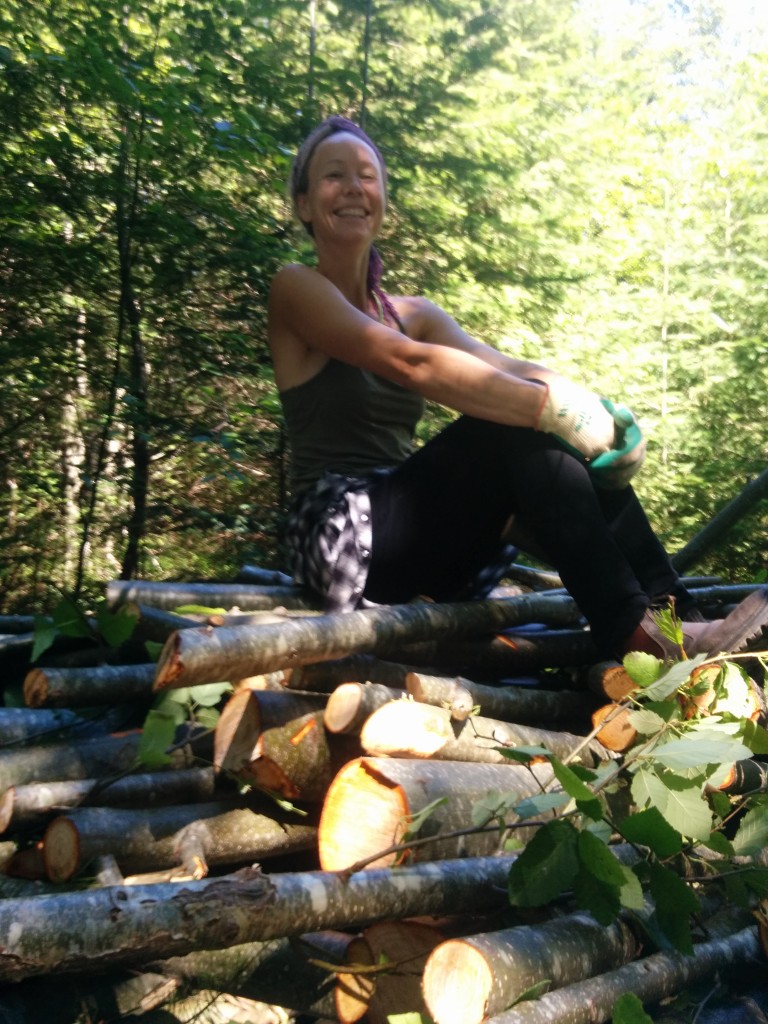 All this, while Mark's Mum and Dad were visiting us. And, for the three short weeks that they were here, they helped us with the many tasks of this season (which at this time of year, are undeniably non-stop). Our gratitude for their encouraging support overflows. There were also gardening lessons with Mark's Dad (Honey Grove's very own retired Senior Advisor of the Royal Horticultural Society of England) and I had the opportunity to ask a thousand enthusiastic questions about compost and pruning and planting and feeding, about roses and peaches and mulching, about tubers and staking and manuring…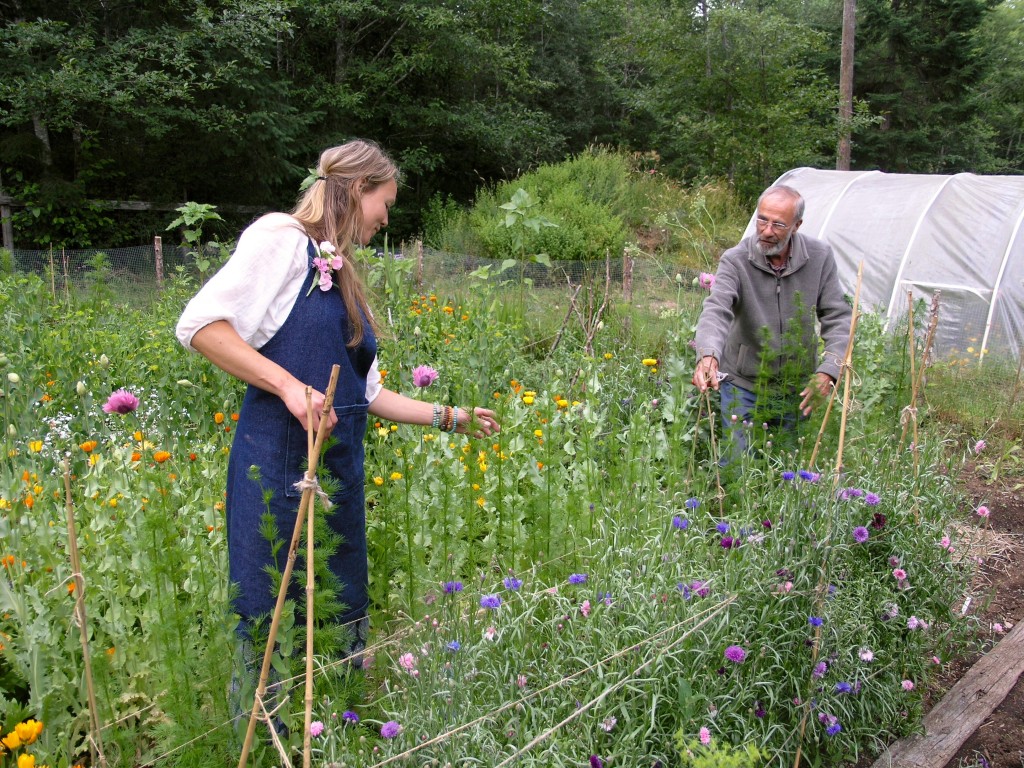 Oh, and did I mention that there was also a practice- bread-baking-workshop with Mark's dear Mum, who volunteered to be Mark's first ever bread student.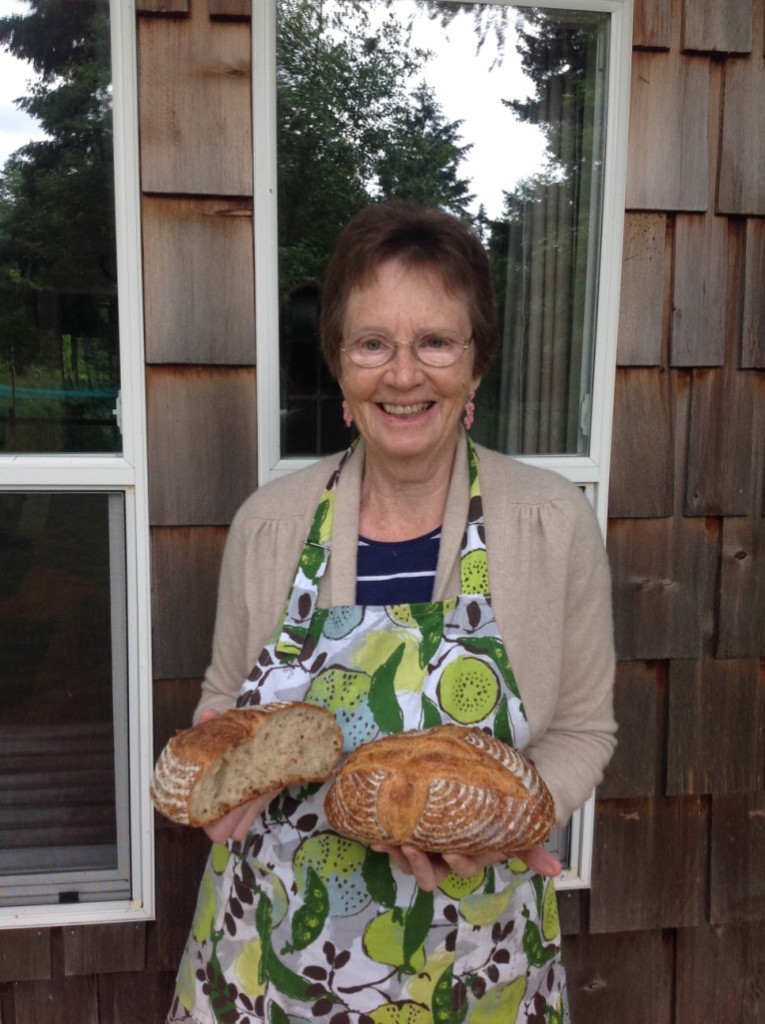 Mark is in the midst of creating a one day bread-making-workshop, dedicated to the creation of sourdough bread at home, that will be scheduled for sometime this fall, and he needed to test run his workshop on a keen student. I am pleased to say that it all went very well, and that Mark's Mum has proven to be a very fine baking student indeed!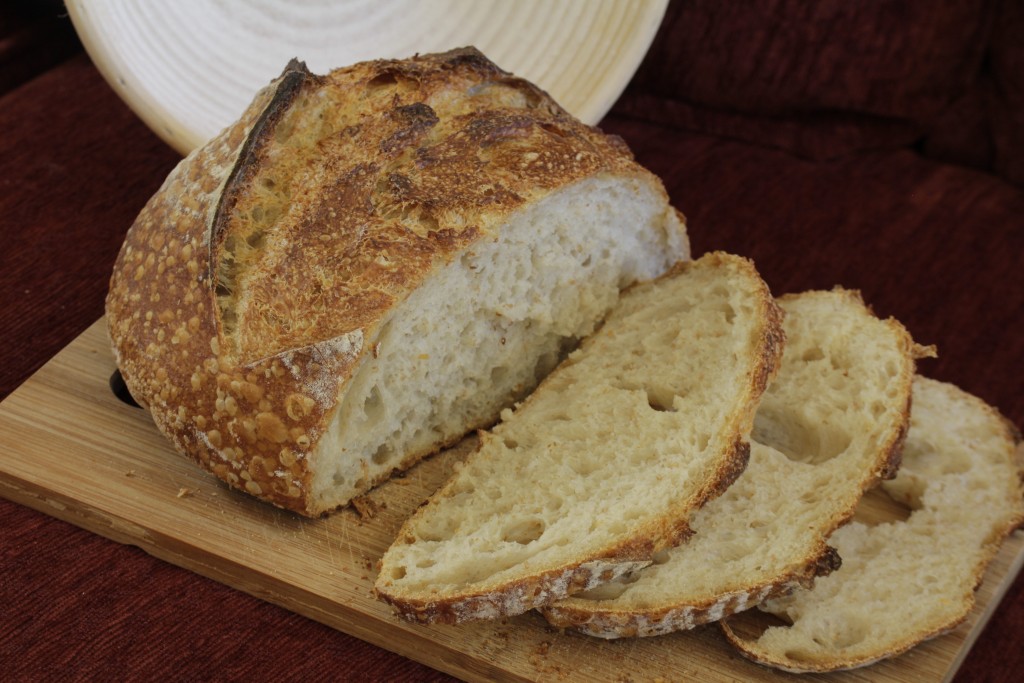 We will keep you posted as to when this event will happen once we have a date set. For now, I will leave you with the above image of Mark's Mum's bread.
And while we baked bread and planted kale and picked berries and staked flowers, while I learned the difference between verbena bonariensis and verbena rodina, more baby chicks hatched.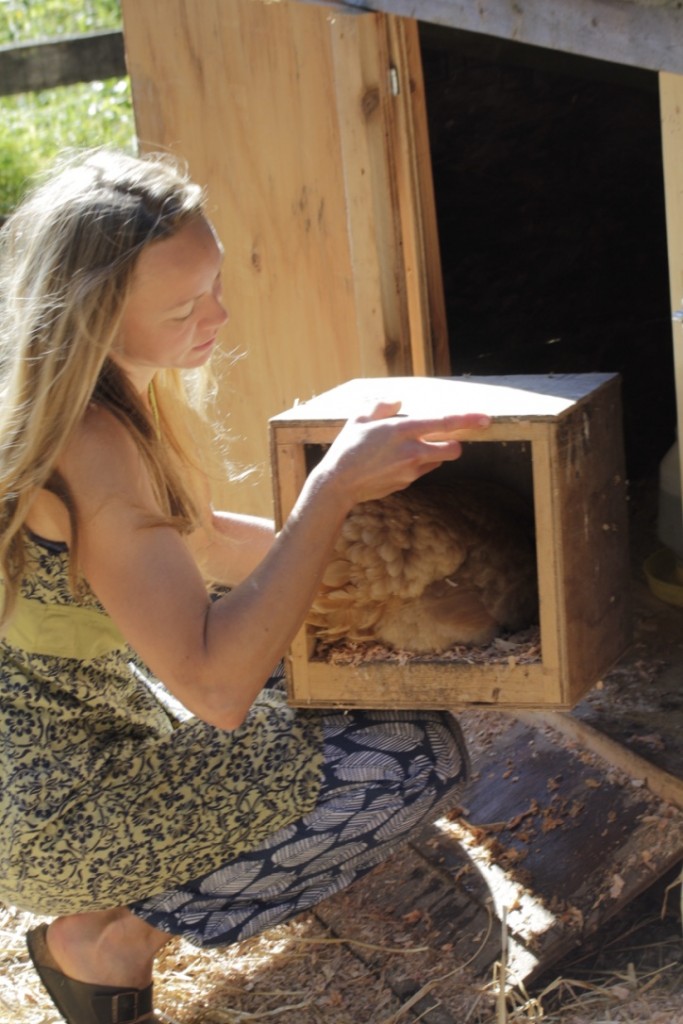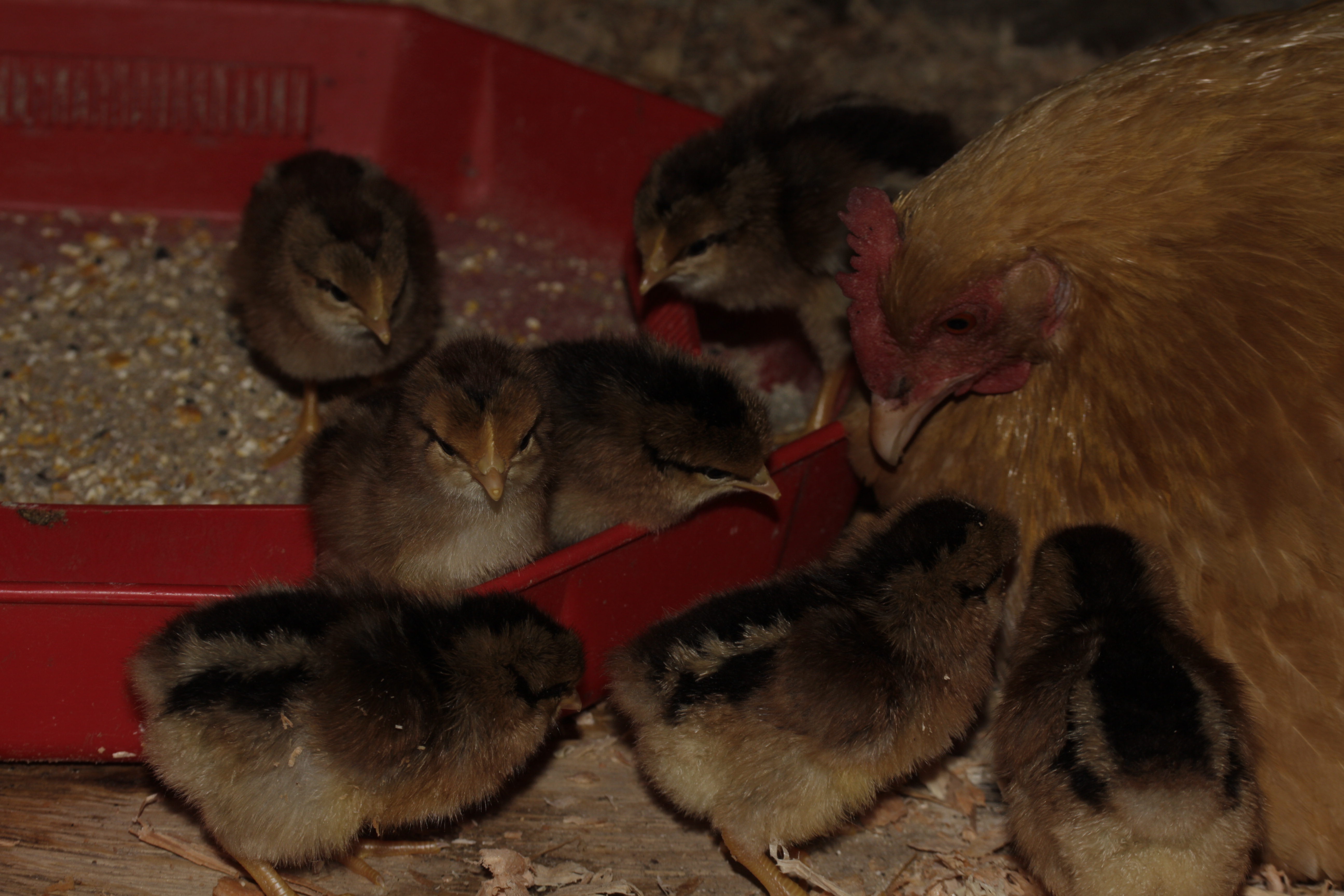 And one of our dear ducks had a nest of 6 perfect eggs, for 5 perfect days, before the ravens came one morning and took them all away, sigh.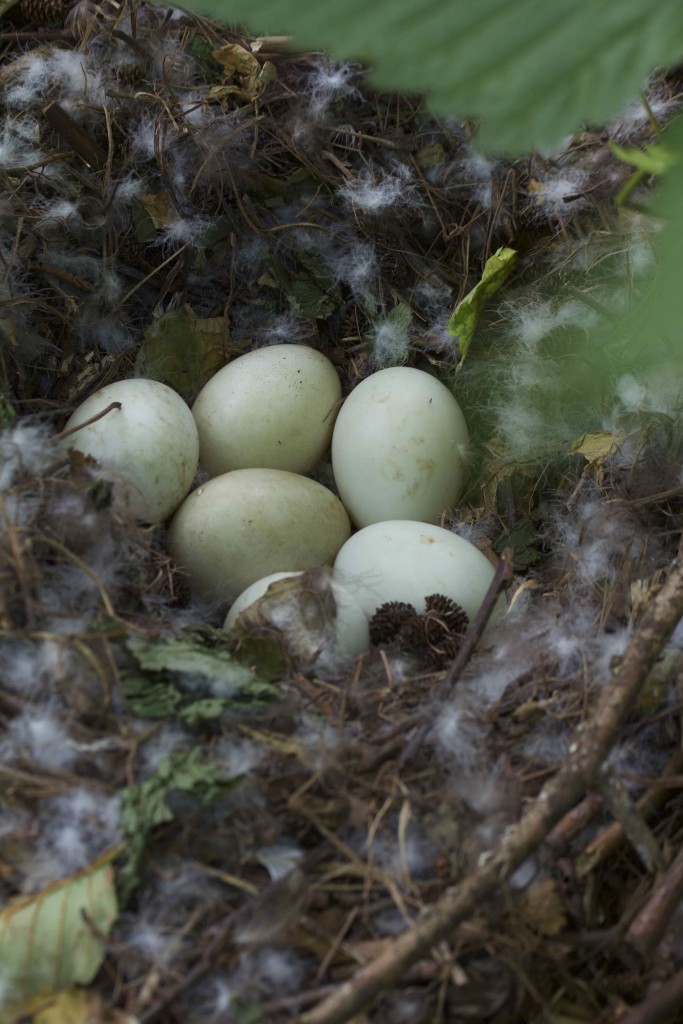 Otherwise, Cohen and Katie hosted another fine dinner party.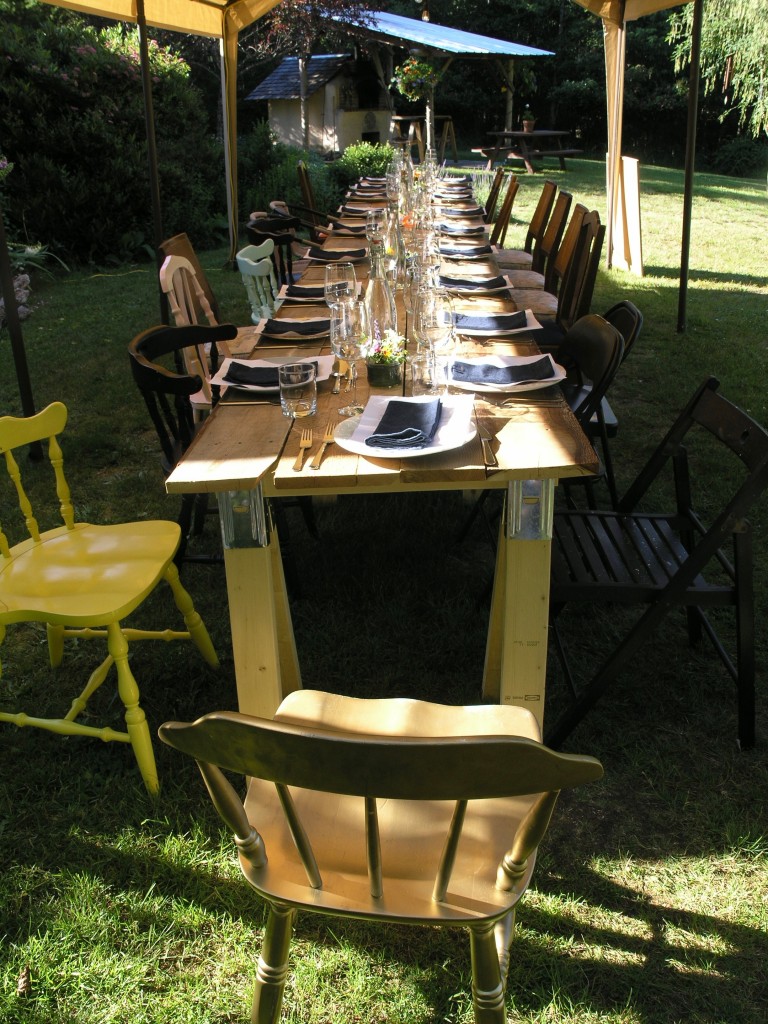 Which began with Cohen's 20 month old prosciutto and fava-bean pesto on Mark's woodfire sourdough bread.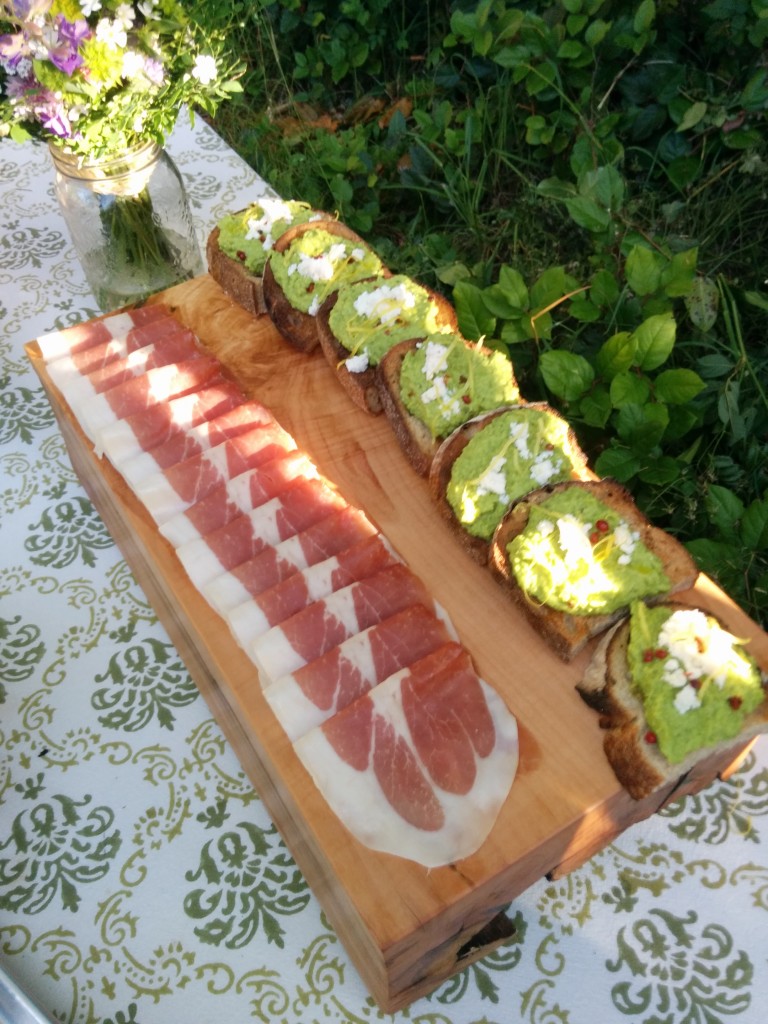 And we all got dressed up and put red lilies in our hair that night.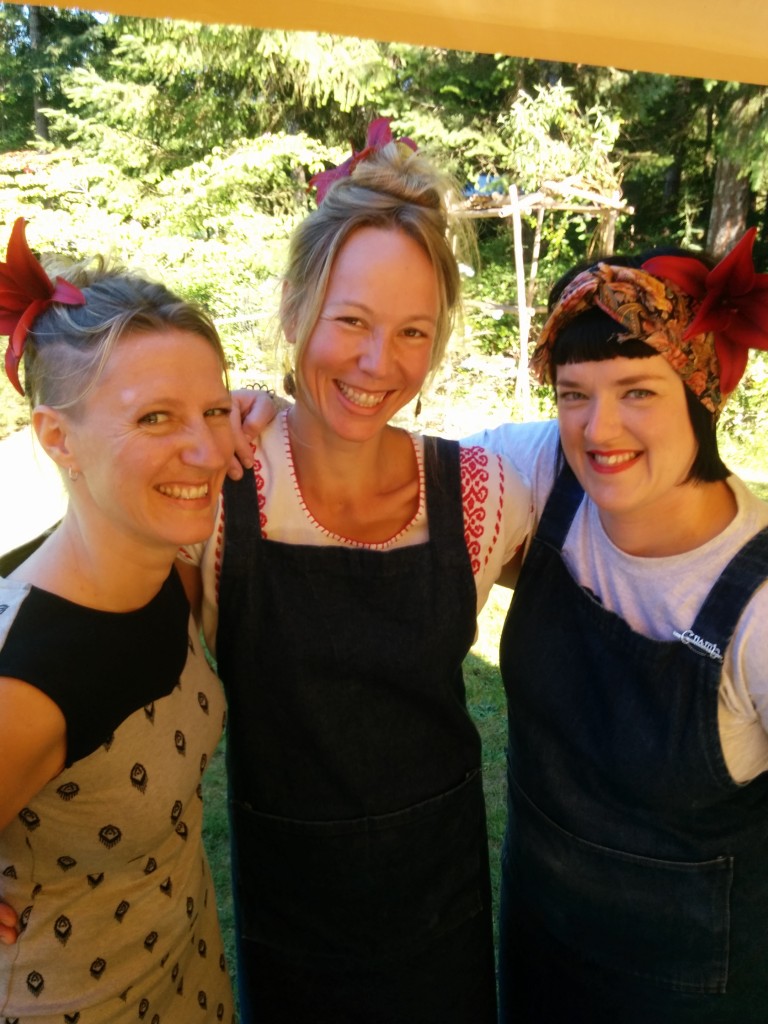 Meanwhile, the tomatoes have started to turn colour on the vine.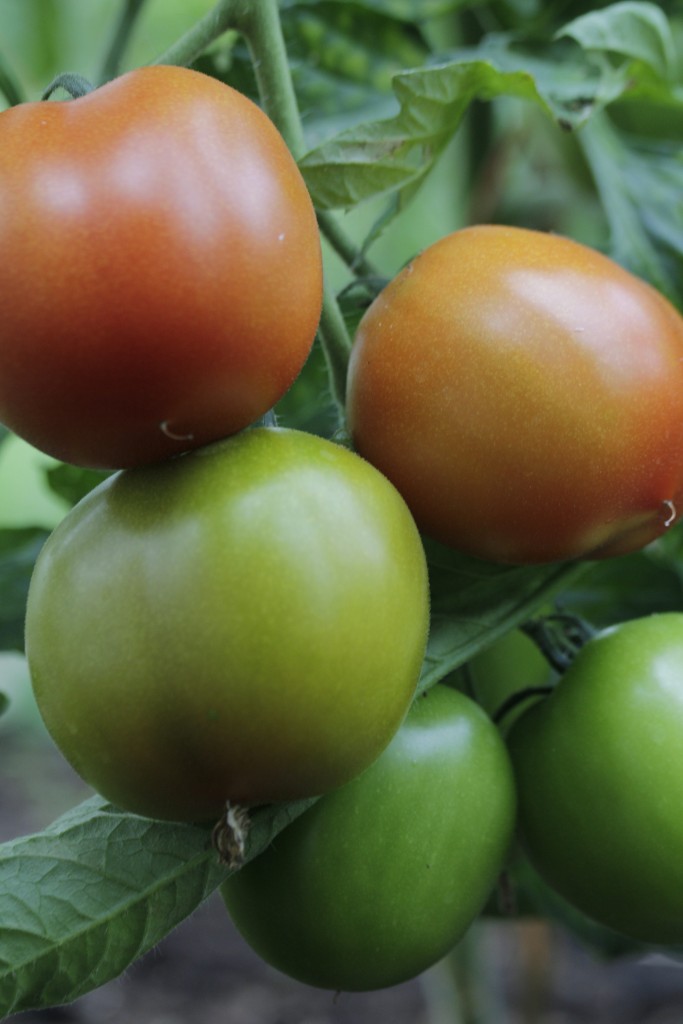 And the bees went up the mountain and into the fireweed.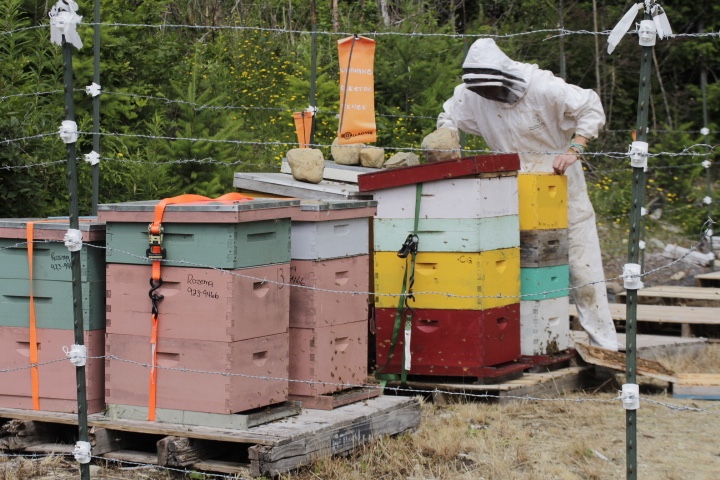 And people are still forming long queues at the morning market for Mark's sourdough loaves.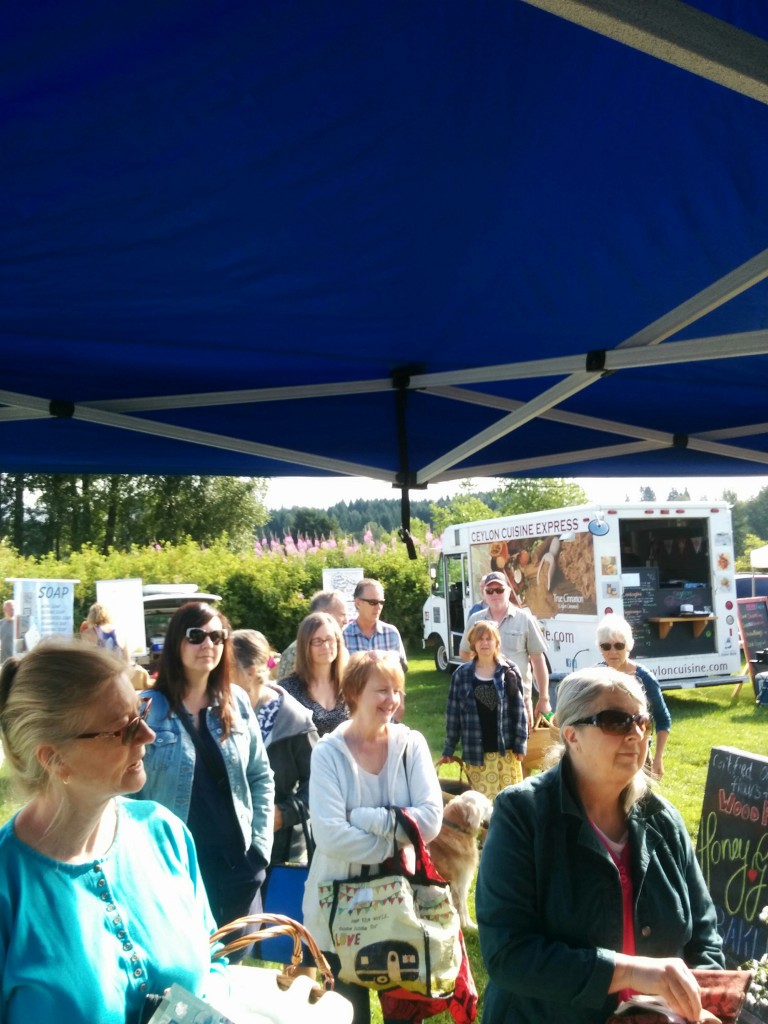 And when Mark is not baking (which is rarely) he can sometimes be found looking for slugs in the lower field, and occasionally, with a glass of wine in his hand.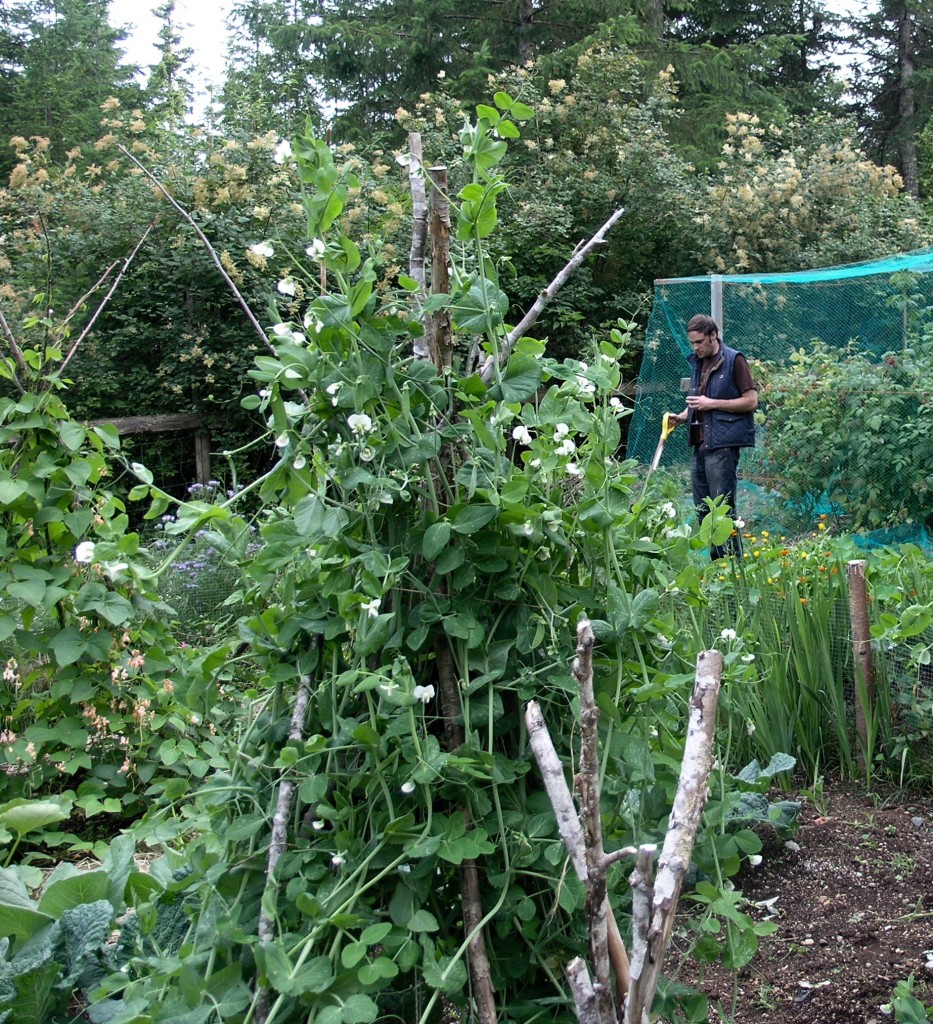 And now, I must be off, for this is all the news I have of Honey Grove, and there is a dog here by my side and he is gently reminding me that all work and no play is not a good plan for anyone. Now, he is encouraging me to take a walk through the woods and I must admit, he has convinced me. So here we go.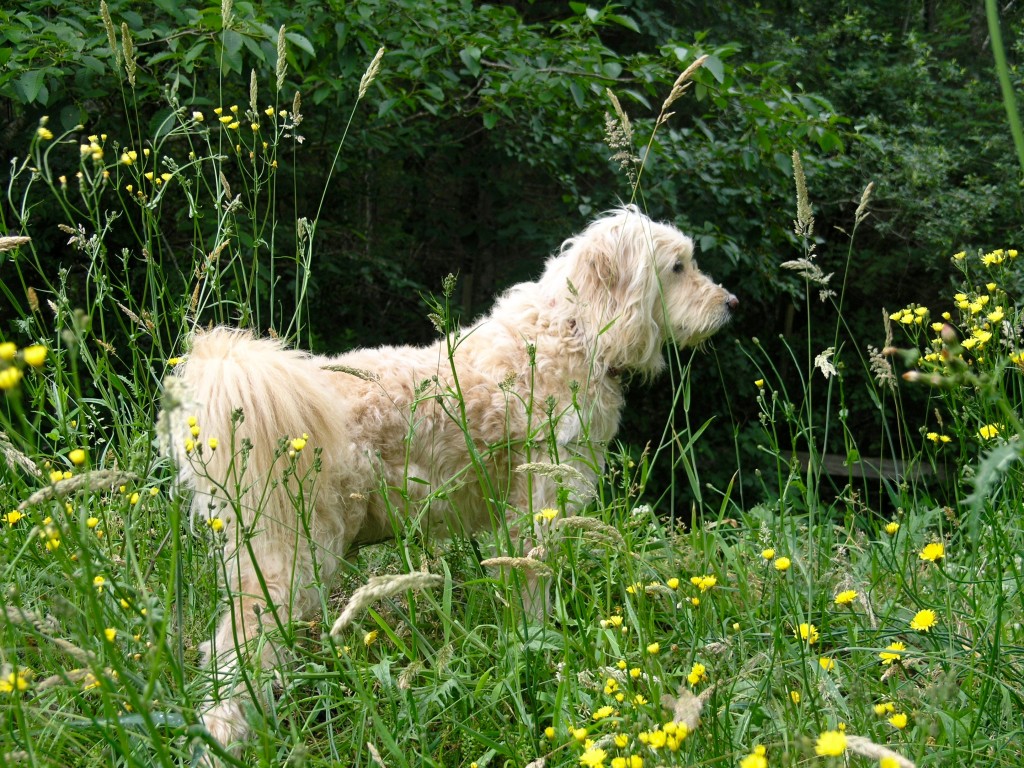 For now, I wish you a magical summer of long days with good friends and bowls full of raspberries.
Bright Blessings from the edge of this West Coast woodland~
Nao, Mark, Cohen, Katie, Gus and All at Honey Grove