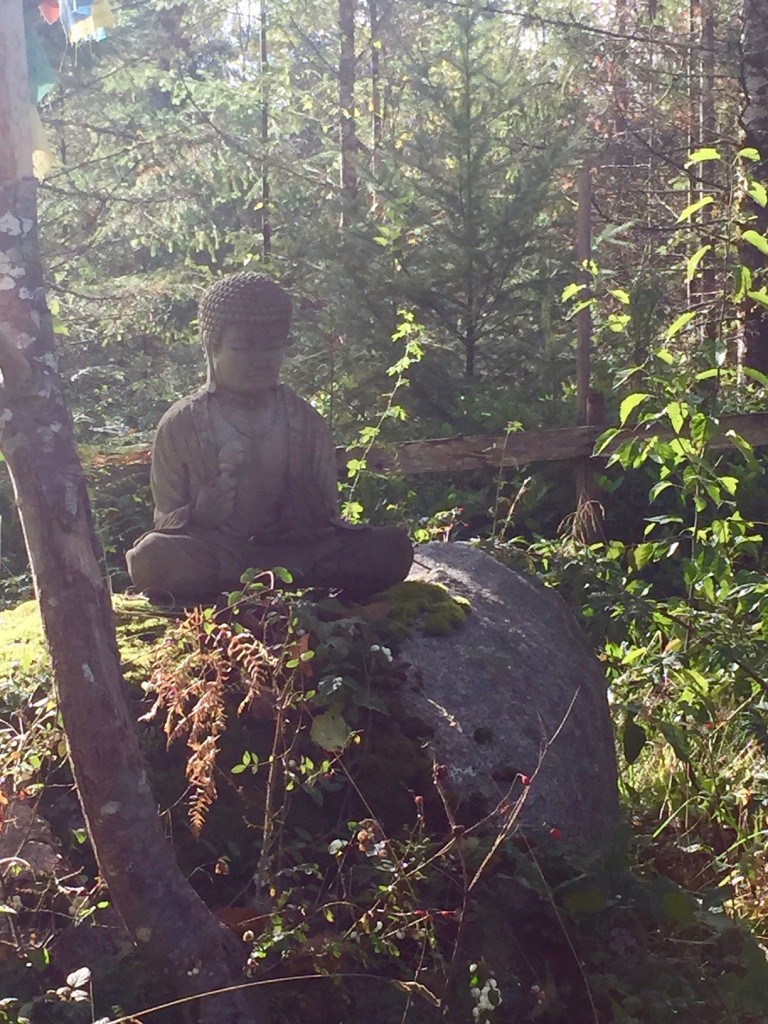 And so we find ourselves in the beauty of another autumn, among the fallen leaves and the rose-hip hedgerows.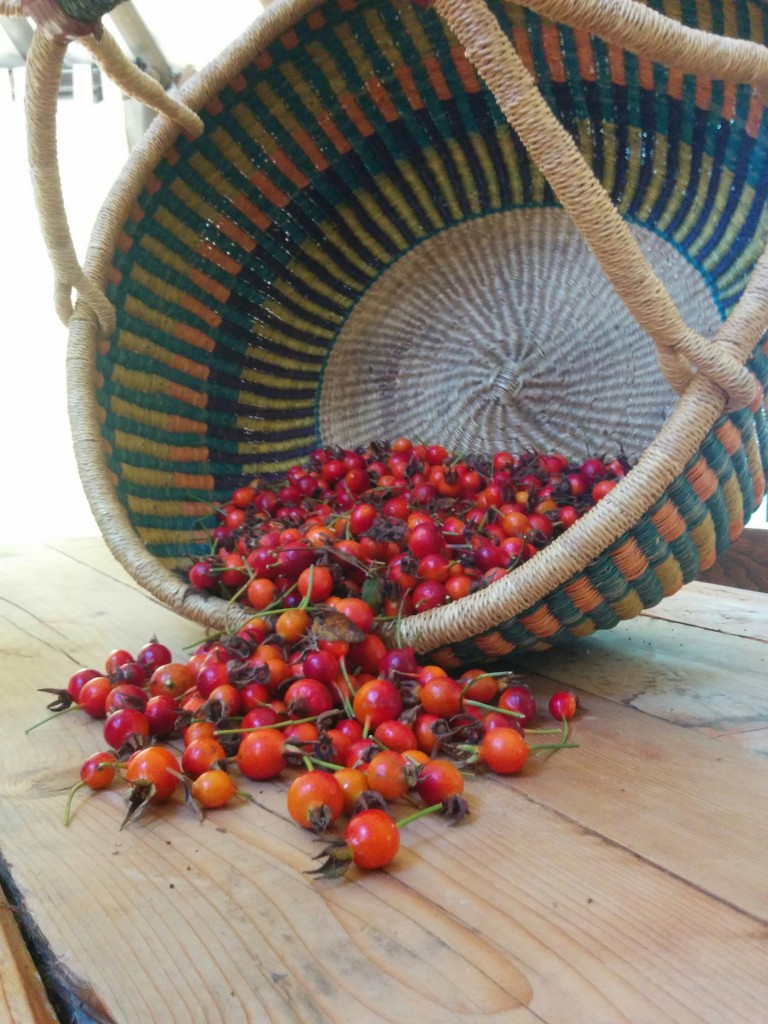 Waking to mornings on the edge of frost, there is no denying that summer has left us for another year, and winter is well on his way. And oh, how I love this time of year, for at long last there is a pause.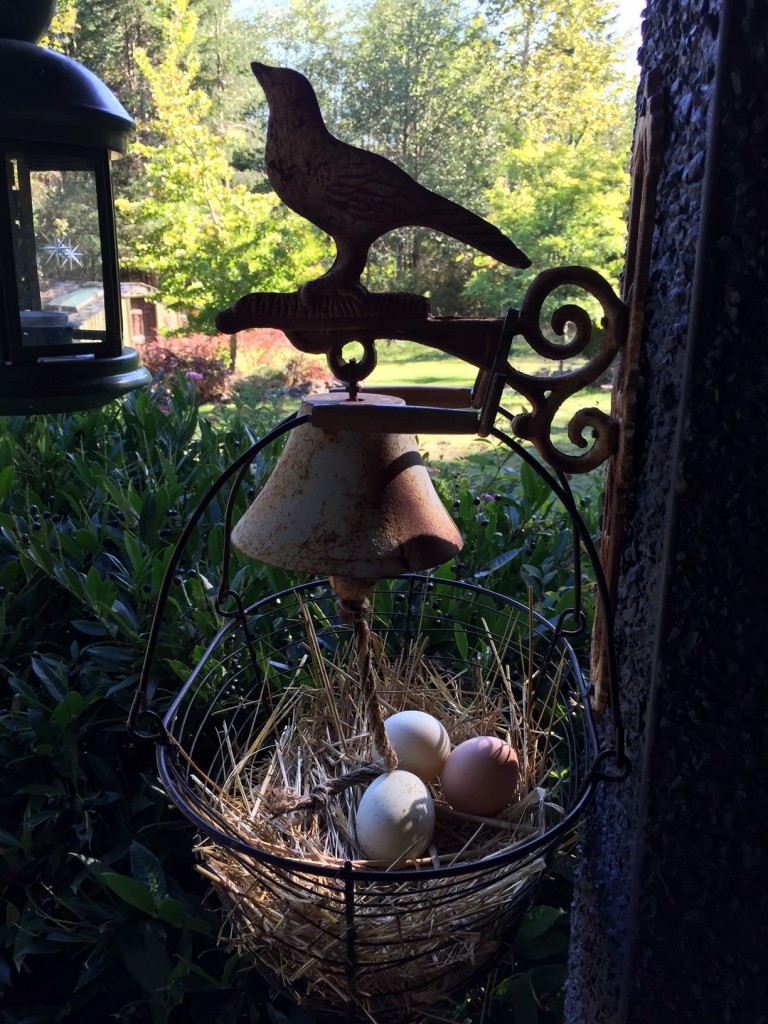 The last of the root vegetables have been stored away, and the cellar is full to the brim with jars of tomatoes and summer peaches and dill pickles and sacks of potatoes and onions. Squash of every kind line the counter tops waiting to be turned into hearty soups and stews, and Cohen's prosciutto legs, hang from the cellar ceiling, the invisible and transformative alchemy of fermentation hard at work.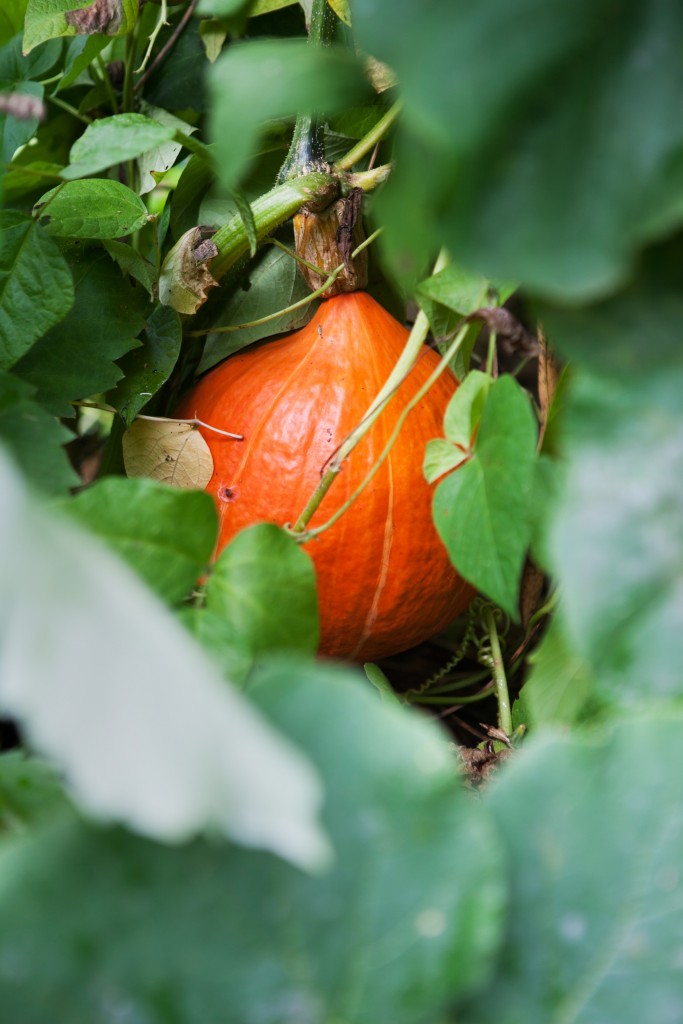 There are 25 chickens in the freezer, 10 litres of sauerkraut in the crock and 6 cords of firewood, stacked, dry, covered and ready to burn. Meanwhile, outside the door and down in the veg plot, winter crops of kale, turnips and leeks do not seem to mind the cold and the pelting rain. Sometimes I think they are growing more vibrant by the day, filling our baskets and our bellies with no sign of slowing down.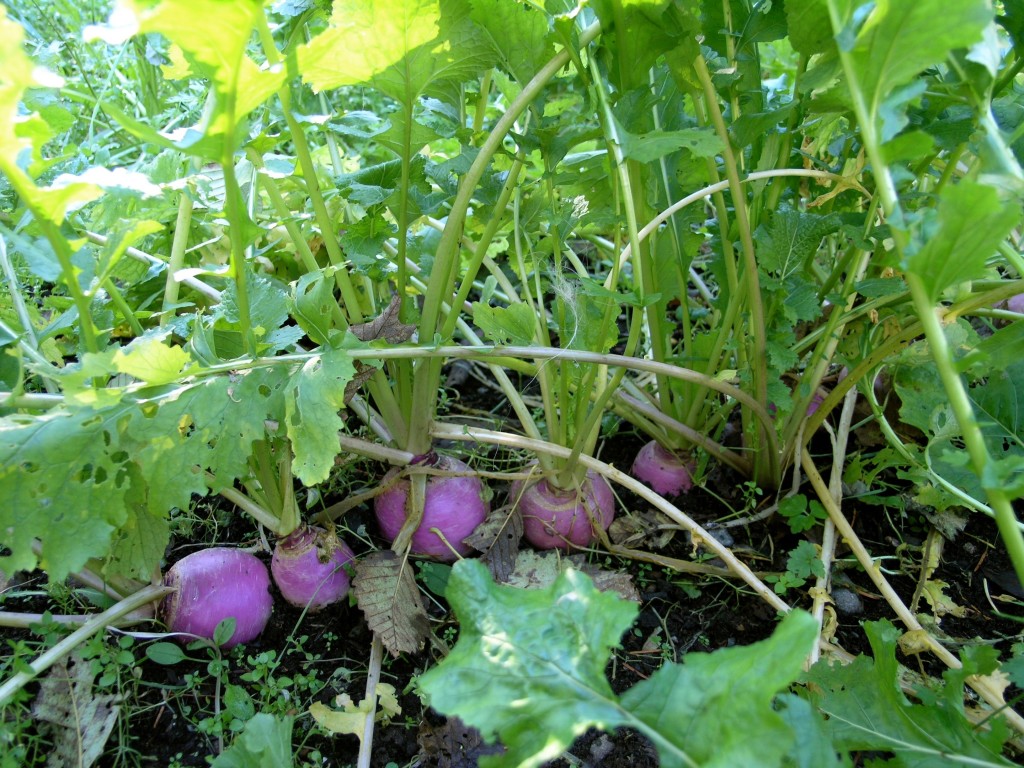 And so the bounty of another season continues, but unlike the bounty of summer, much of the outdoor work has been done, and so one can go inside on a blustery day, sit by the fire and simply put the kettle on. Books can be opened and pages read, and occasionally, walks can be taken, up in the alpine, in the middle of the afternoon.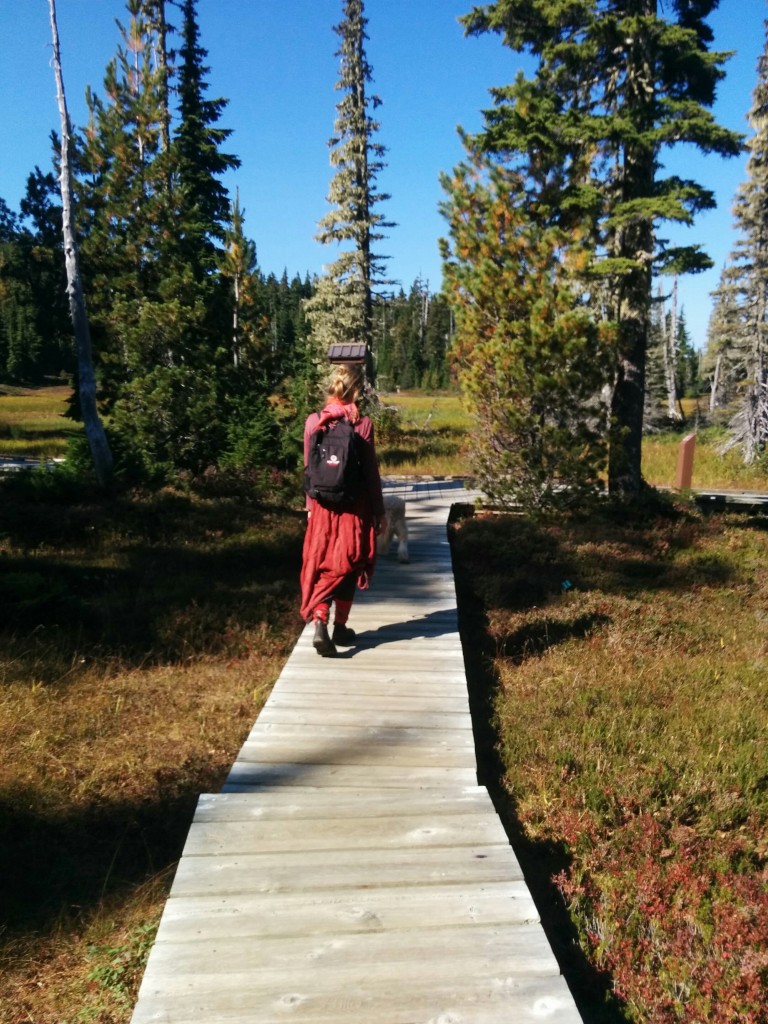 There is, finally, some rest to be had. And I say "some" rest, because, as you well know, we never really come to a full stop here at Honey Grove. We are like the bees in this way, who, although they are tucked into their hives now (with plenty of honey stored) are still taking short flights on bright sunny days.
And although the outside work may be lessening, Mark is still baking his beautiful bread, spending 40 hours a week in the bakery, where there is no slowing down for him. And Cohen is spending long days processing his pigs, with the exciting news that he will soon have some of his salumi products for sale, at the Comox Valley Farmers market. I will share more about this soon.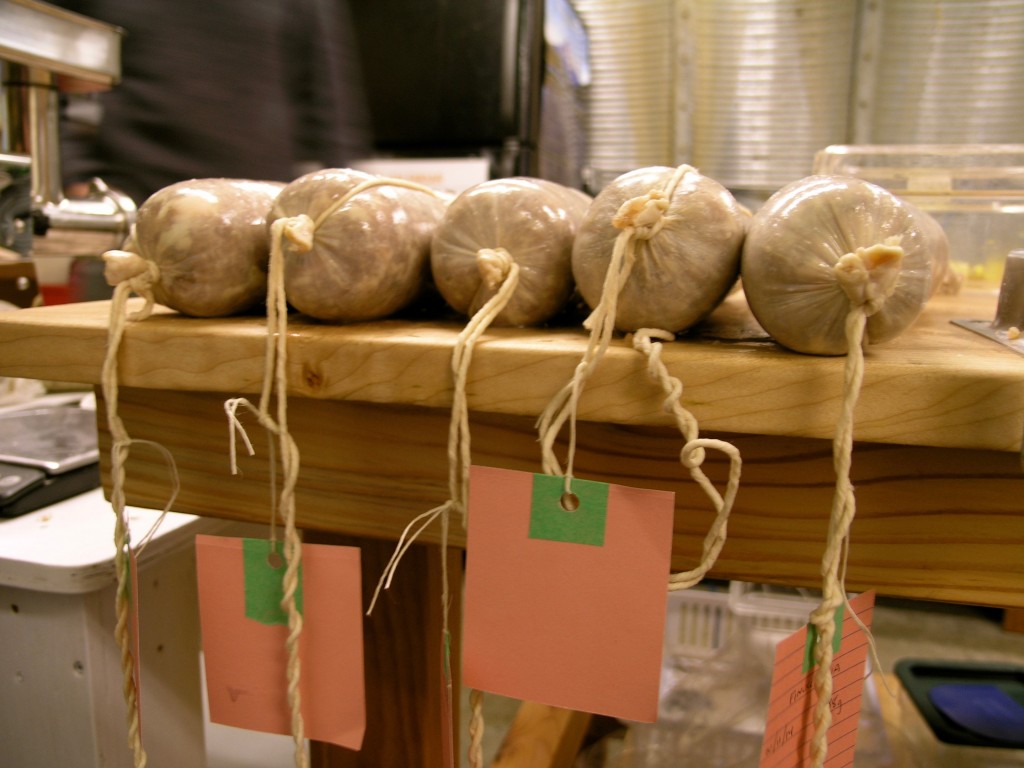 And speaking of the Farmers Market, you can still find Katie and I there, every Saturday, even in the pouring rain, under a blue tarp, doing everything we can to keep Mark's bread warm and dry.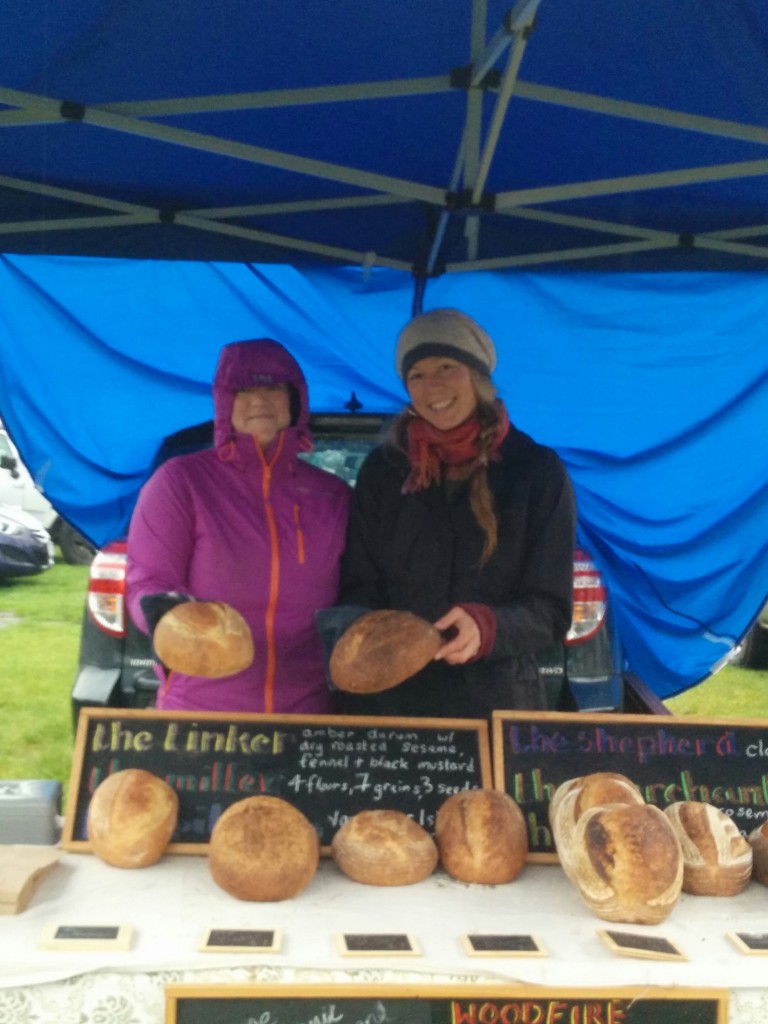 Katie, always looking much more stylish than I, eh eh.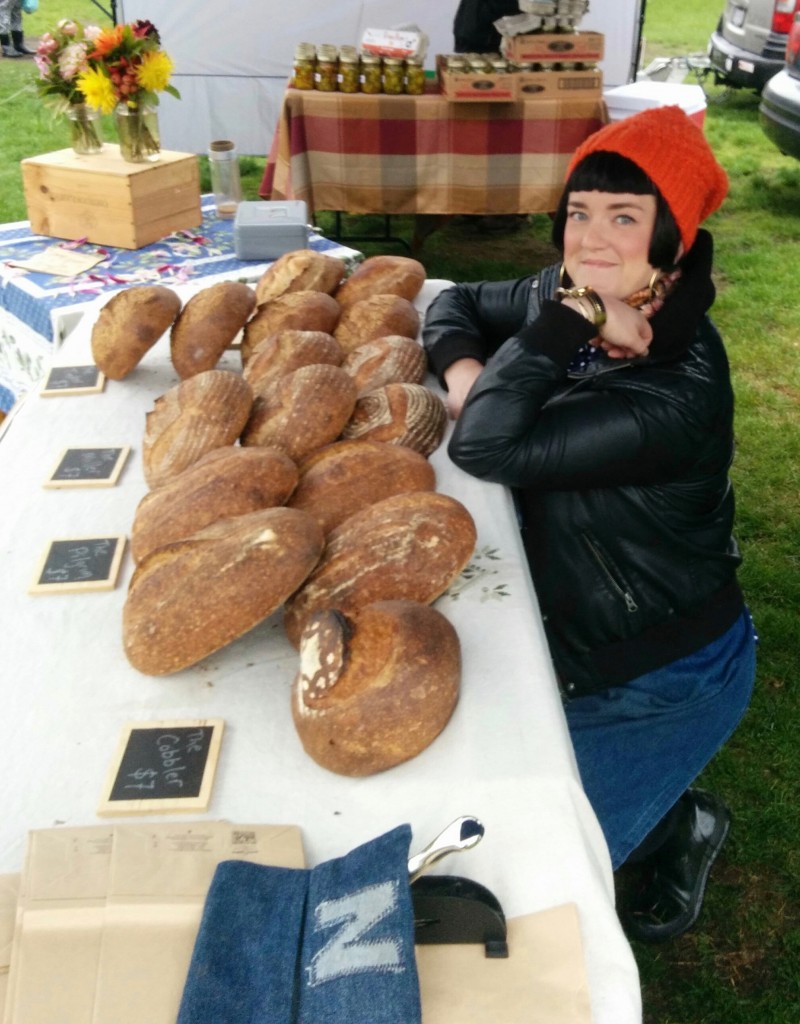 And speaking of Katie, she has been busy too. Making all sorts of old-world delights, from boozy Irish Christmas cakes, to Italian Nocino, a spiced green walnut liqueur.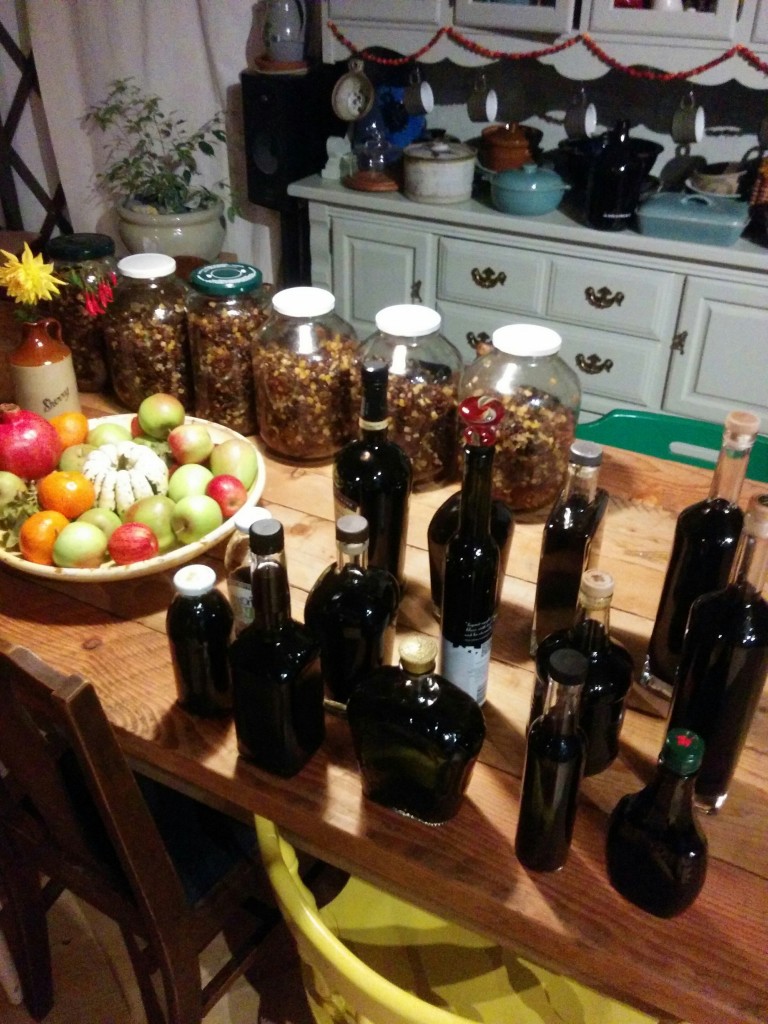 And one night, a few weeks ago, she made tortellini; for tortellini in brodo… A famous dish from Bologna, which was, absolutely incredible.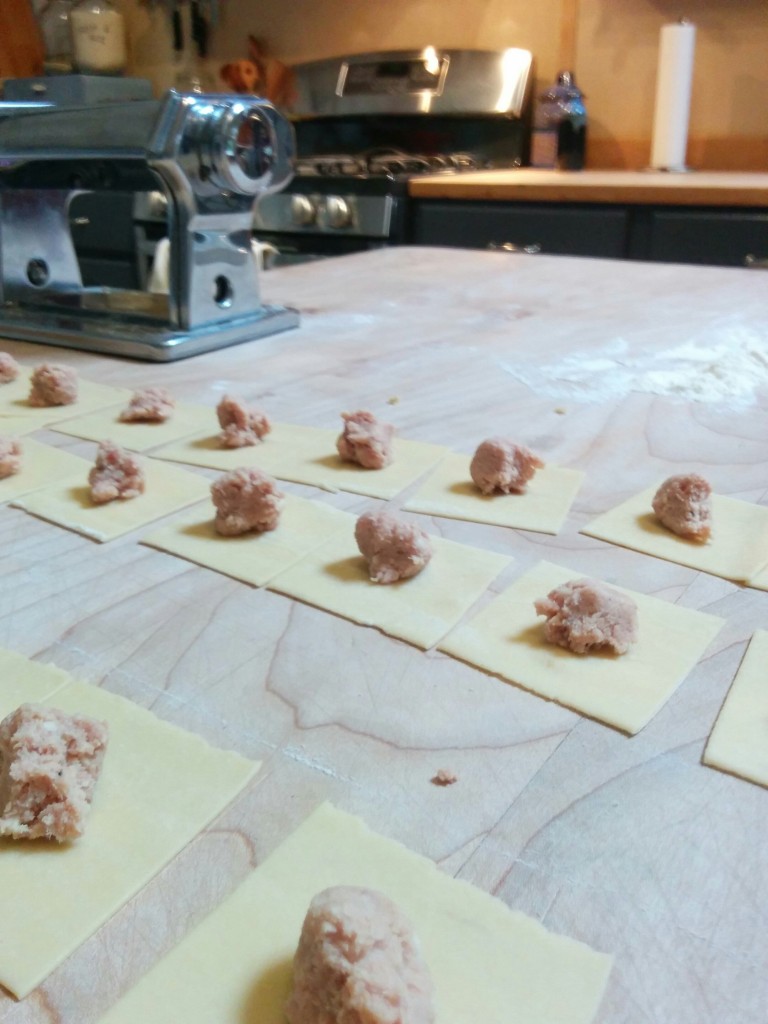 The truth is: we live to eat here at Honey Grove, and almost everything we do has something to do with food, growing, creating or eating. Below is an image of  the perfect late afternoon snack, Mark's sourdough toast with HG honey and duka. Yum.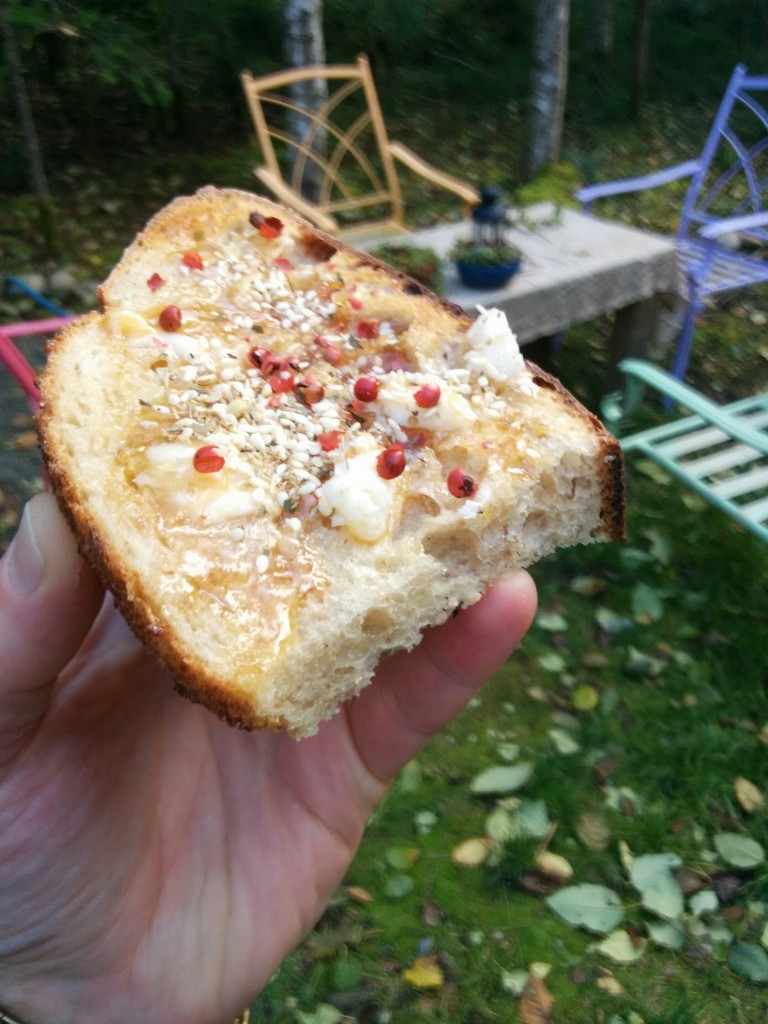 And now, I must be off, for the day is beginning and I can hear the rooster crowing, telling me that the hens are ready for their breakfast.
May this find you in the midst of a beautiful day~
Nao, Mark, Cohen, Katie, Gus and all at Honey Grove.
PS- Gus has just reminded me that one should always take walks in the middle of the afternoon, regardless of the season, or how many seemingly important things there are to do.