And so it is that winter has come, and the snow has piled up in drifts upon the land. For two full days and nights it fell and made the roads to Honey Grove impassable. And so it was that we were snowed in here among the firs trees, in their exquisite ball gowns of white.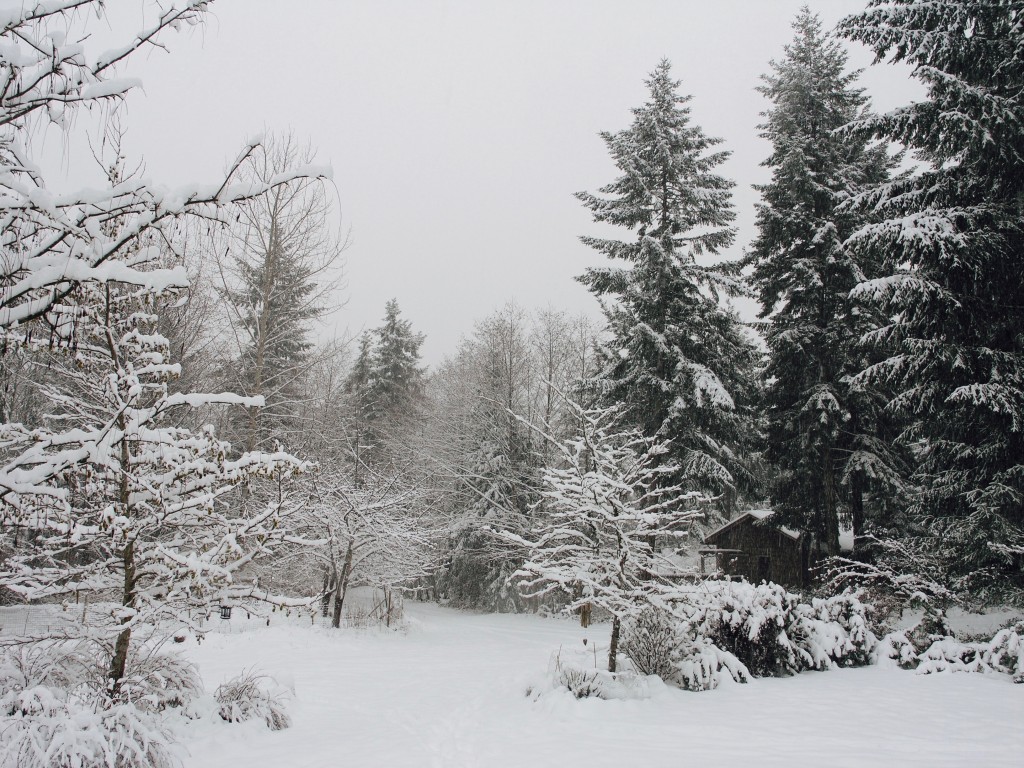 And everything was soft and still and clean for a time, before the freeze and the ice, before the power went out one morning while Mark was baking bread, at 5 am, in his dressing gown (because he could not find his clothes in the dark). And then, the poetry was less.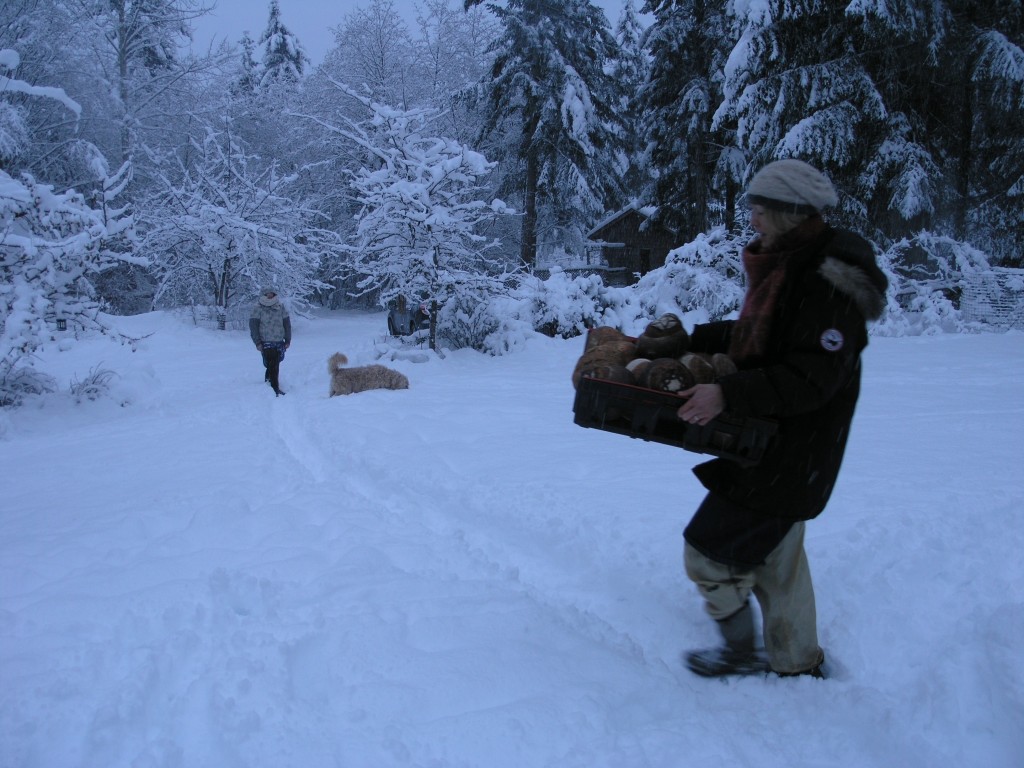 Baking outside, in a snow storm with a headlamp is not an easy thing, nor is getting bread to market, on roads not yet plowed. That drive to the market, looking back, was not the wisest thing we have ever done. But we lived, and we learned, and I spent that whole day wishing for a horse and sleigh.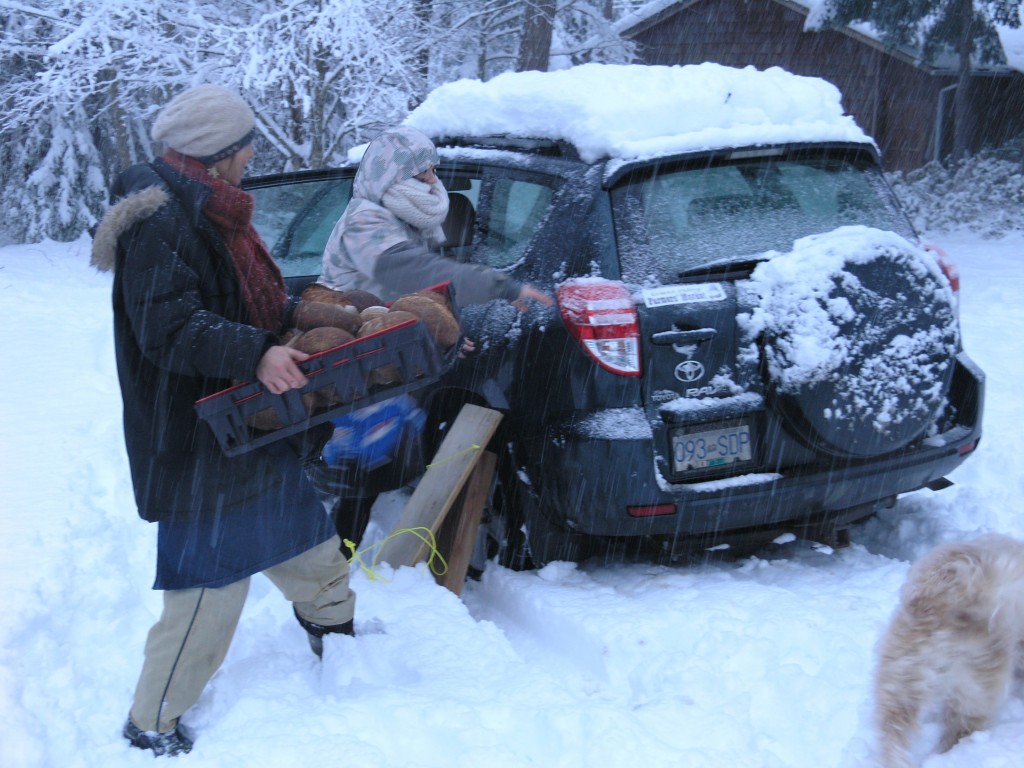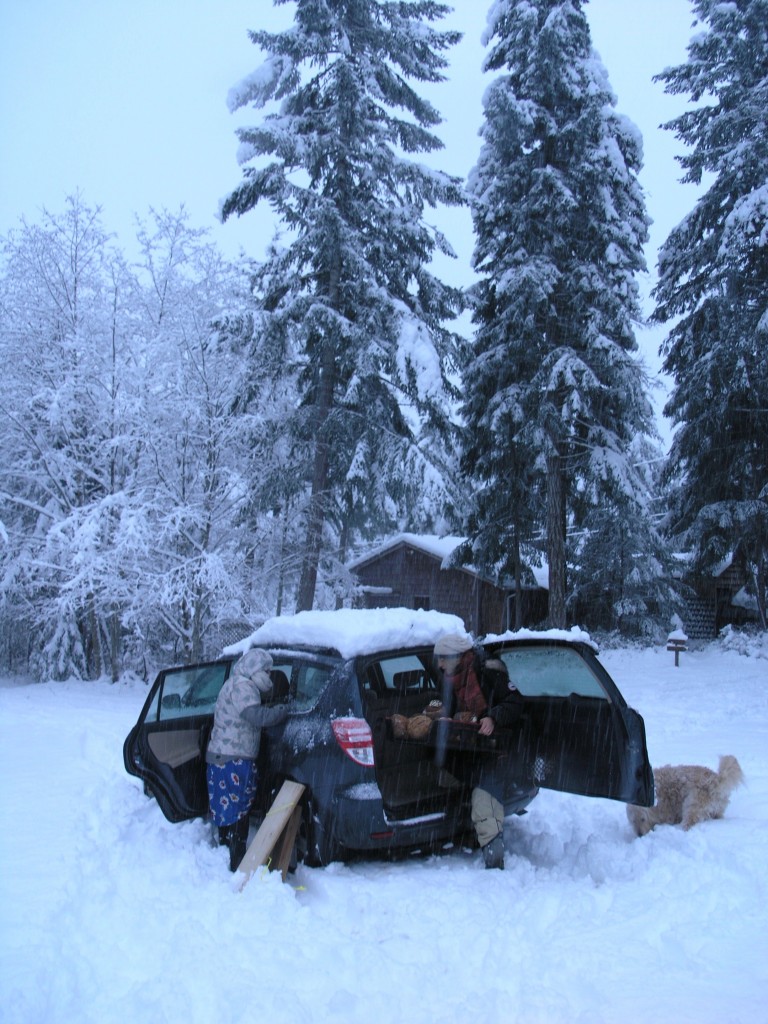 Now, the snow remains and the temperatures have dropped, and the duck pond has frozen over completely. Those poor ducks, they are not impressed. Each time they look at me, they seem to be convinced that the frozen white ground has something to do with me, that I alone am responsible for their lack of pond and "to please do something about it already." Bless them though, for a duck without a pond, is not really a duck at all (or so they keep telling me). I really can't blame them one bit.
Meanwhile, the chickens have moved almost completely inside their coops, coming out to test the snowy ground only for bread scraps. Yes, even they are willing to brave the weather and to queue up for Mark's sourdough loaves, but who isn't?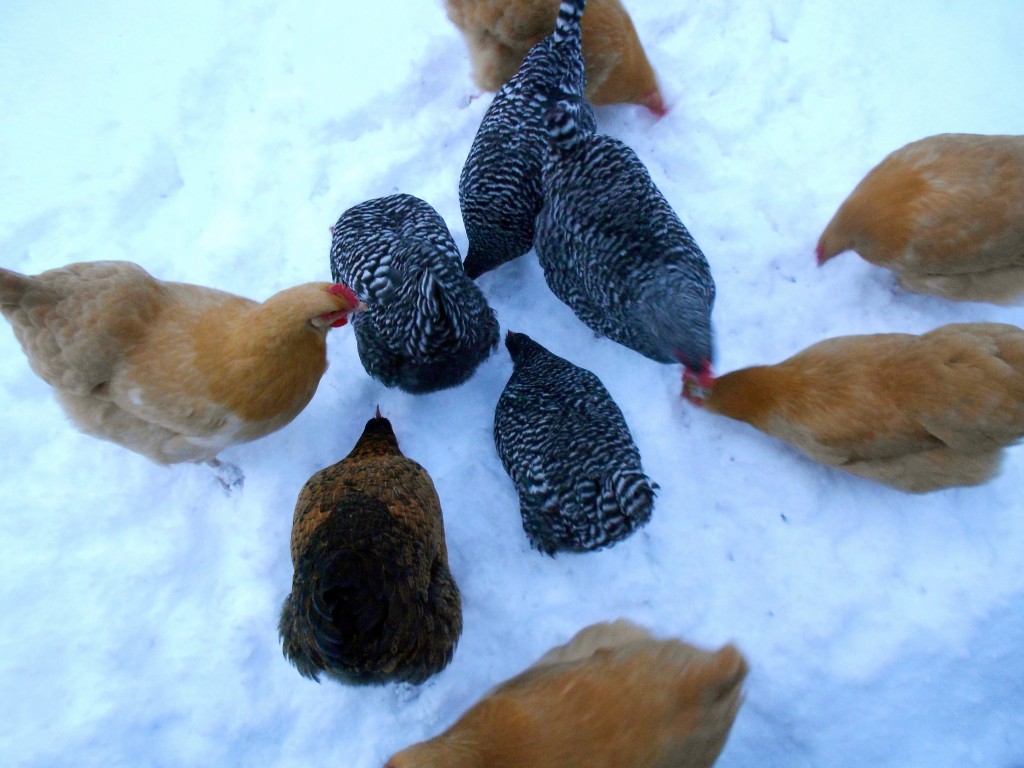 There is one here though, who loves the snow. Who insists that we all recognize the glorious substance that it is, and to stop being so serious.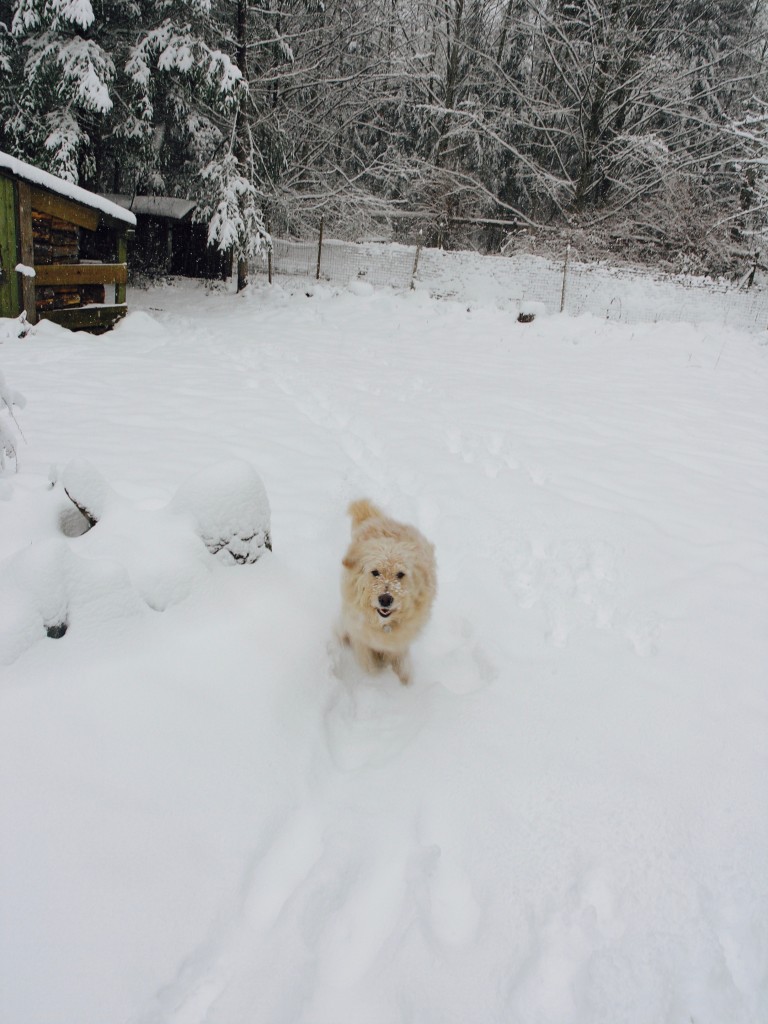 And when you are in his company, well, you recognize that he does have a rather fine point, and that snow is indeed a magical thing.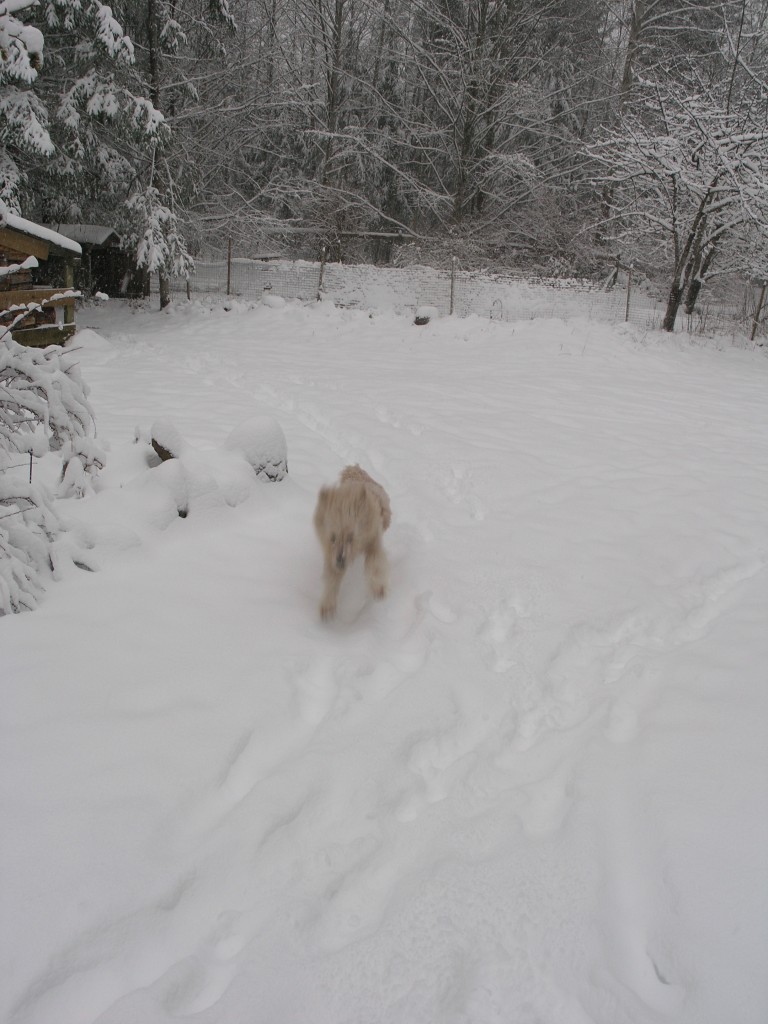 With Gus at your side, you soon realize that there are only so many roof tops to sweep and trees to shake and pathways to shovel, and that despite your best efforts you cannot do it all, that you have a body that is not a machine, and that the snow has already won.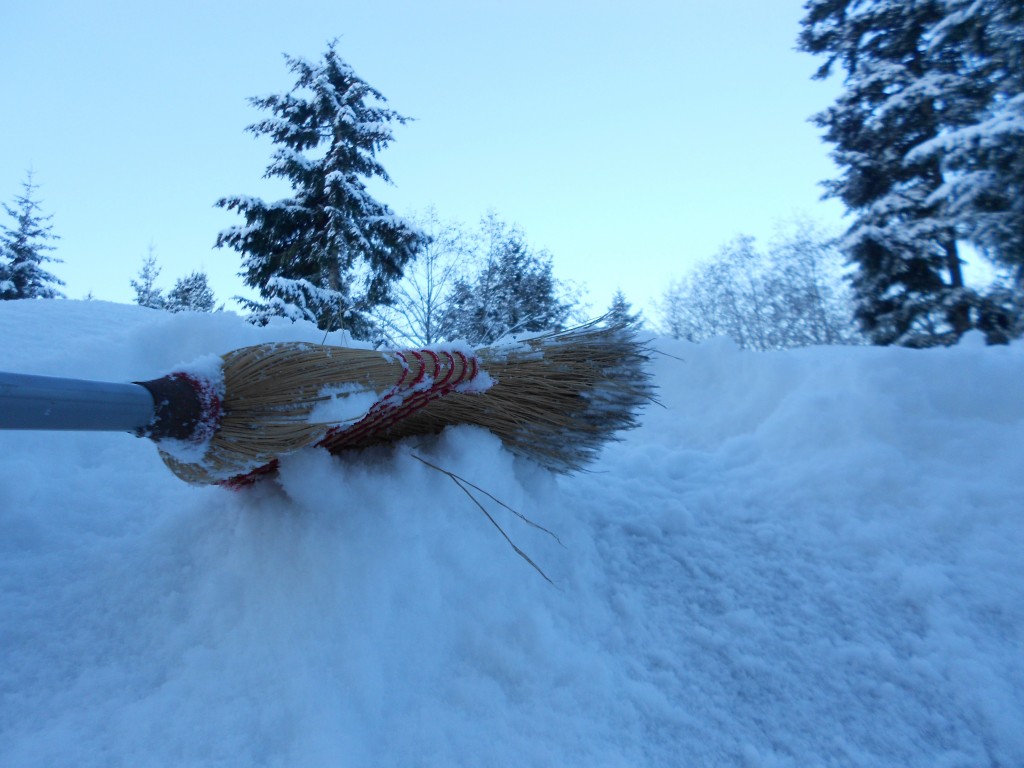 You soon learn that winter fires are not only for baking bread, but that they are also for sitting beside on snowy afternoons.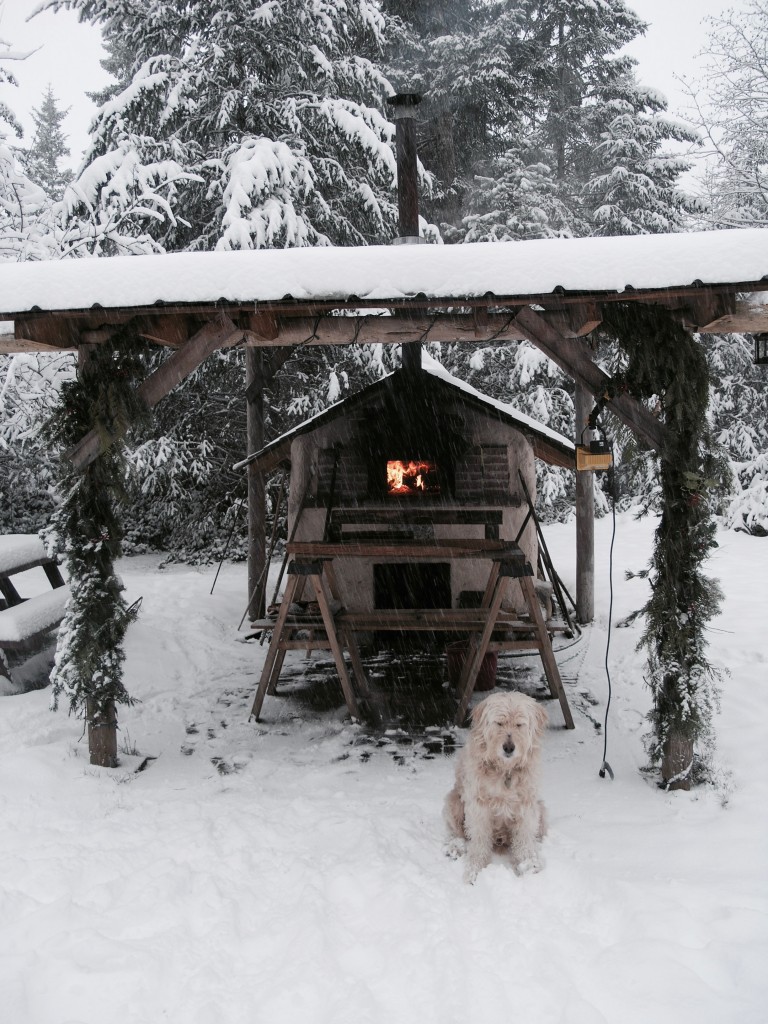 And that there are days when sitting, is really the only thing to do. That winter brings a quality of stillness like nothing else.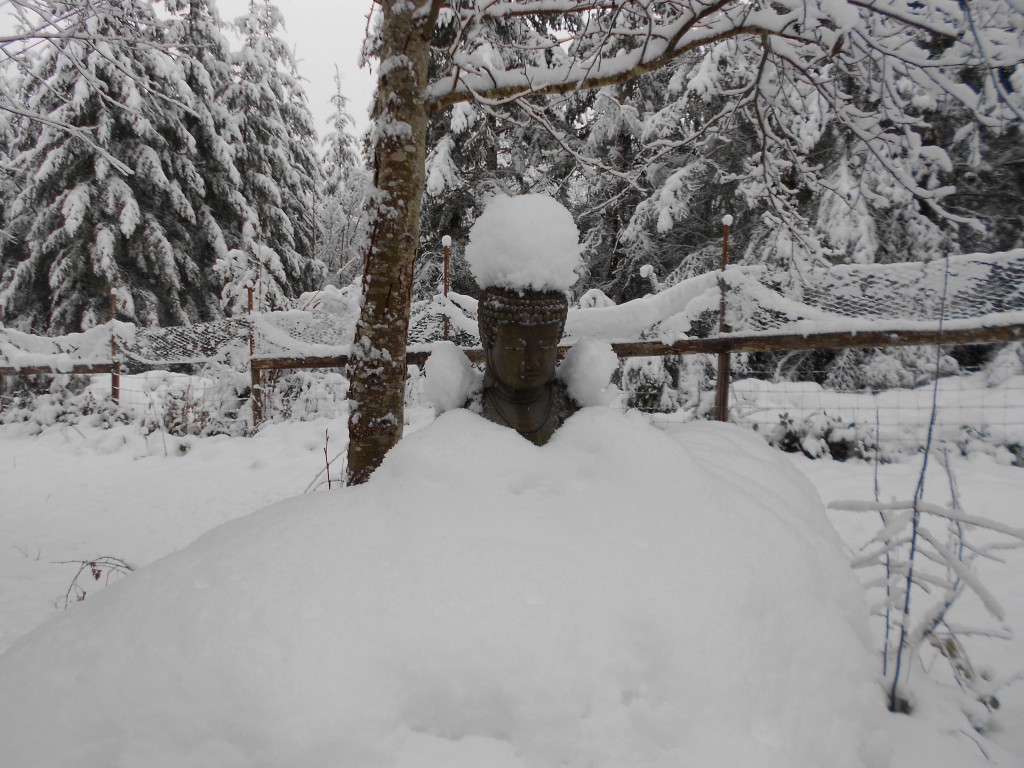 And so I bid you farewell from the warmth of the Honey Grove hearth, on a beautiful winters day, where the snow, for the moment at least, has stopped falling.
Nao, Mark, Gus, Cohen, Katie and All at Honey Grove~