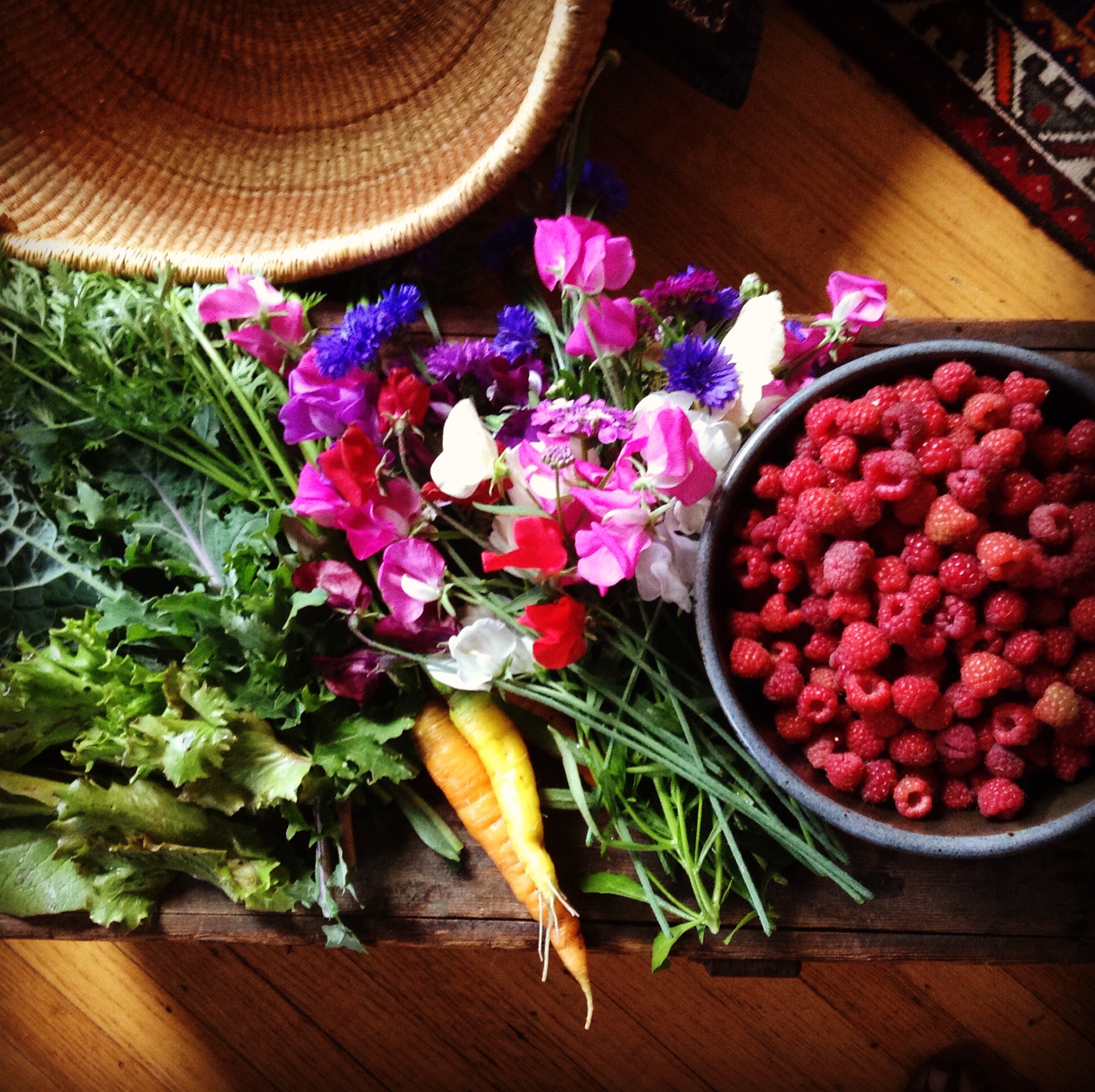 Summer has come to Honey Grove and we have found ourselves in the season of abundance, for everywhere we look there is something to eat or to harvest, something hanging ripe on the bough ready to nourish, to sustain and support us while we work these long days on the land. There are salads and berries and new potatoes. There are carrots and beets and cucumbers. There are peas and beans and flowers, and oh my, how there are flowers.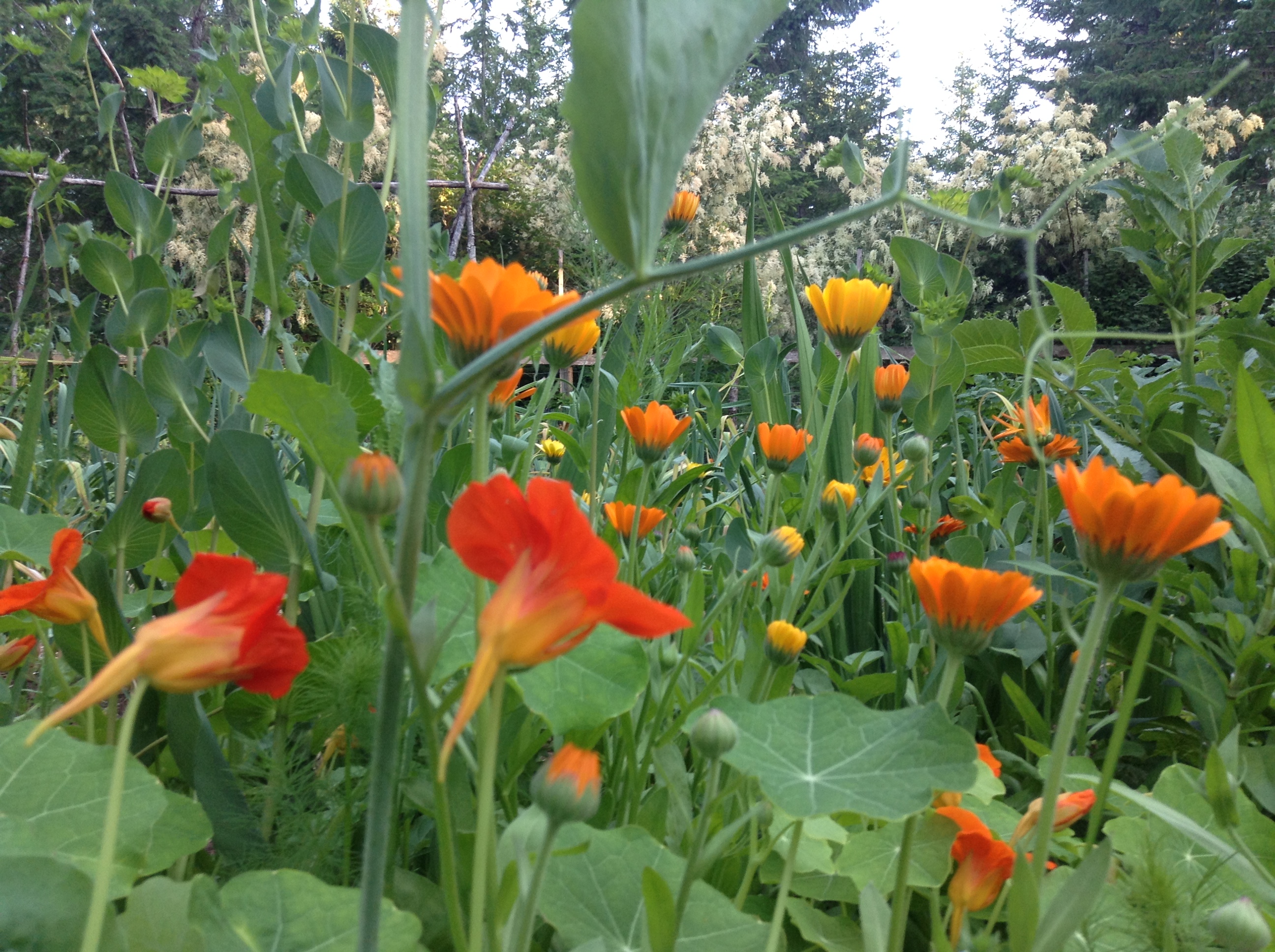 And some are made into bouquets, and some we pluck just to sprinkle on salads.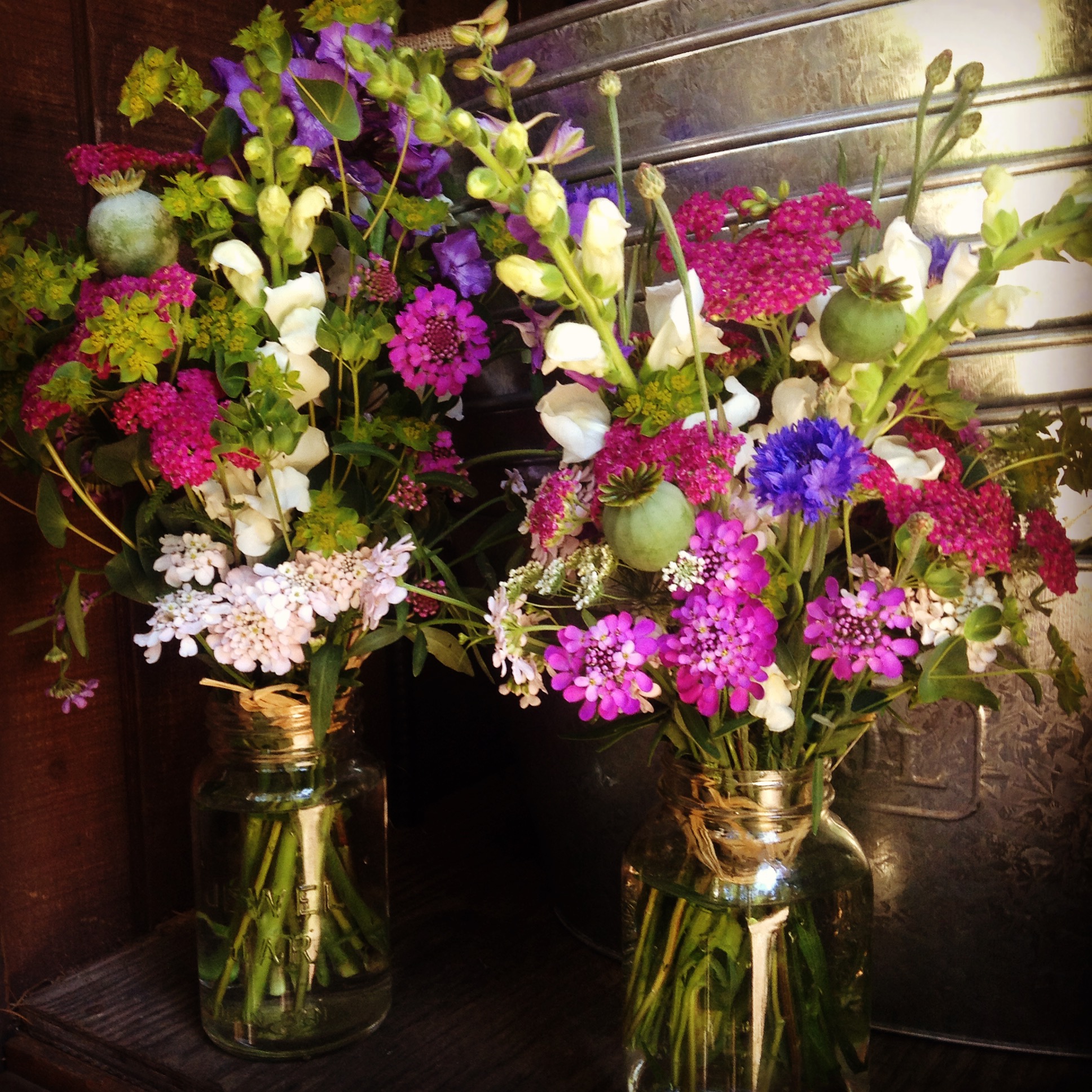 And some we leave in the garden so that they might carry on singing to us. For sing they do! Flowers, I am convinced, are dedicated to reminding us that whatever we do, "do not forget the beauty of this world." And here on these July days, I am not sure that we could, forget the beauty that is, for this is the season that I refer to as "beauty overload." The kind of beauty that stops you in your tracks, that brings you to your knees, that takes your words away and stretches your heart wide like the sky. It's the kind of beauty that wakes poets at dawn and turns them into madmen. The kind of beauty that surely cannot be contained or sustained, because it's bigger than you and I, and it's edges, well, they extend far beyond the boundaries of what we can know with our minds.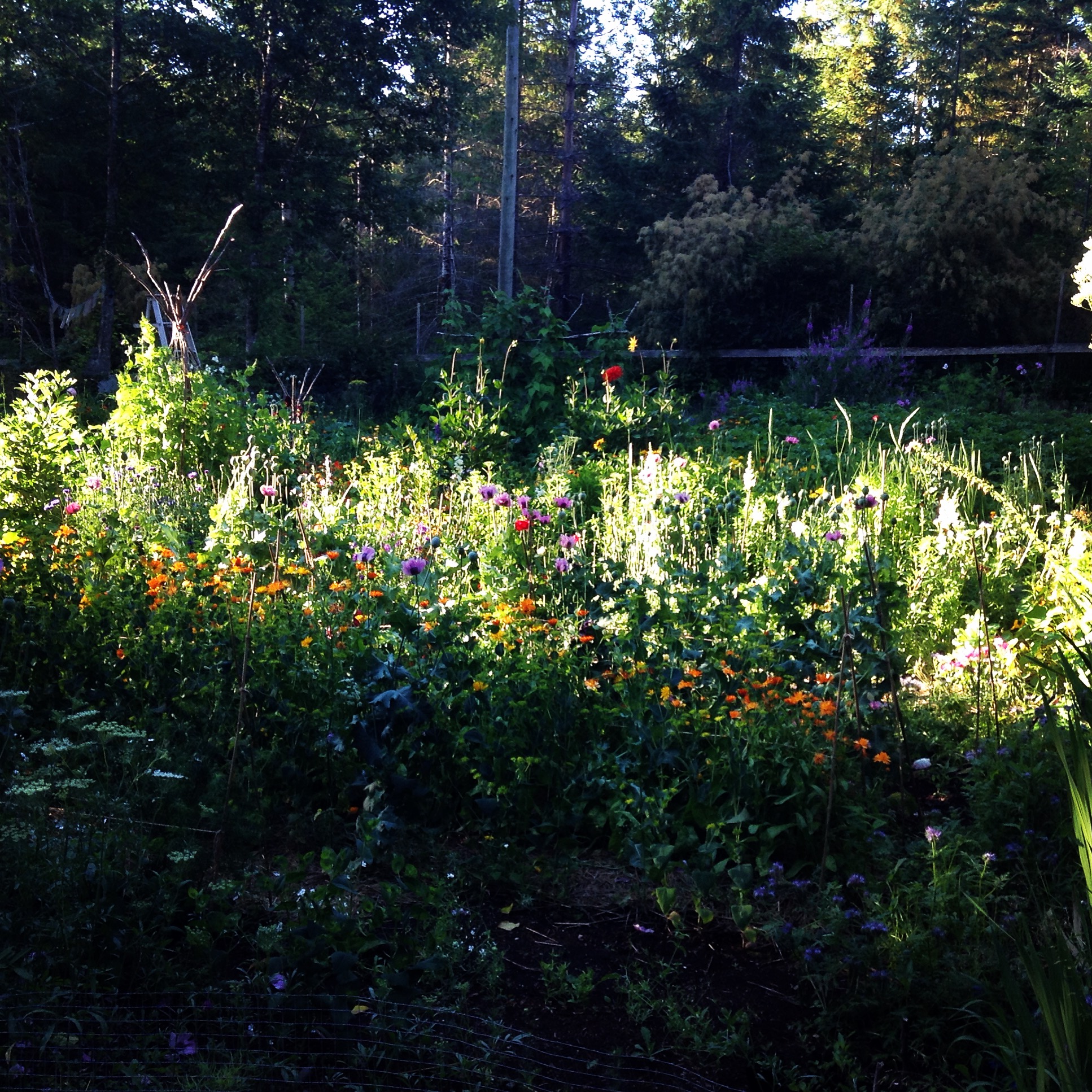 And no matter how many berries there are to pick, or jars of jam there are to make, you cannot help but notice the luminosity of summer.
When you are sitting cross legged on the ground, back aching, braiding yet another strand of garlic, you cannot help but look up every now and then, just to appreciate the beauty there. Those bright petaled faces cheering you on in all kinds of unsayable ways.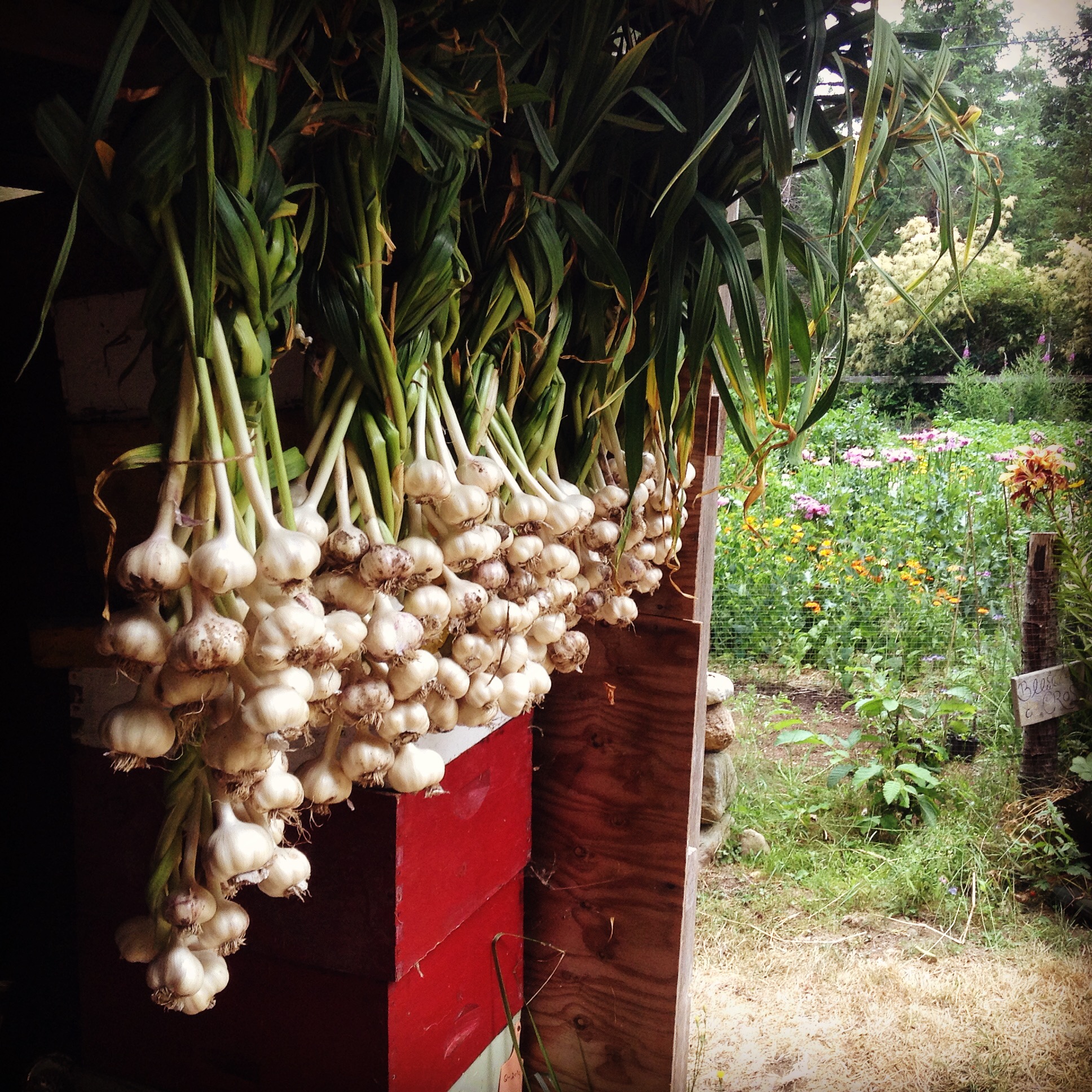 And when there is such exquisite abundance, one simply has to share it, to fill up baskets of nourishment for dear friends.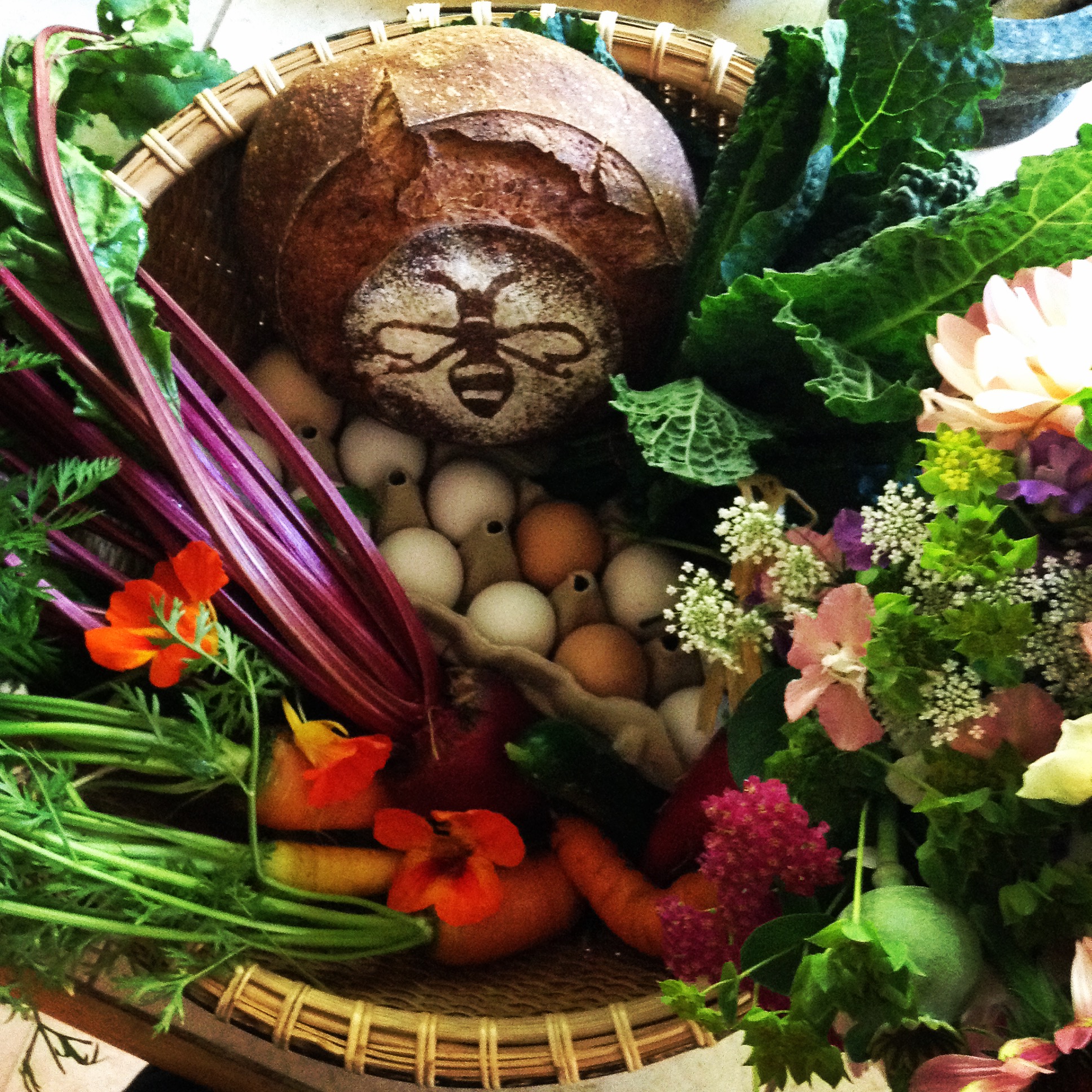 Yes, we have baskets full of all kinds of things on Honey Grove these days, for while there is food to gather, there are also herbs to collect and dry and tincture.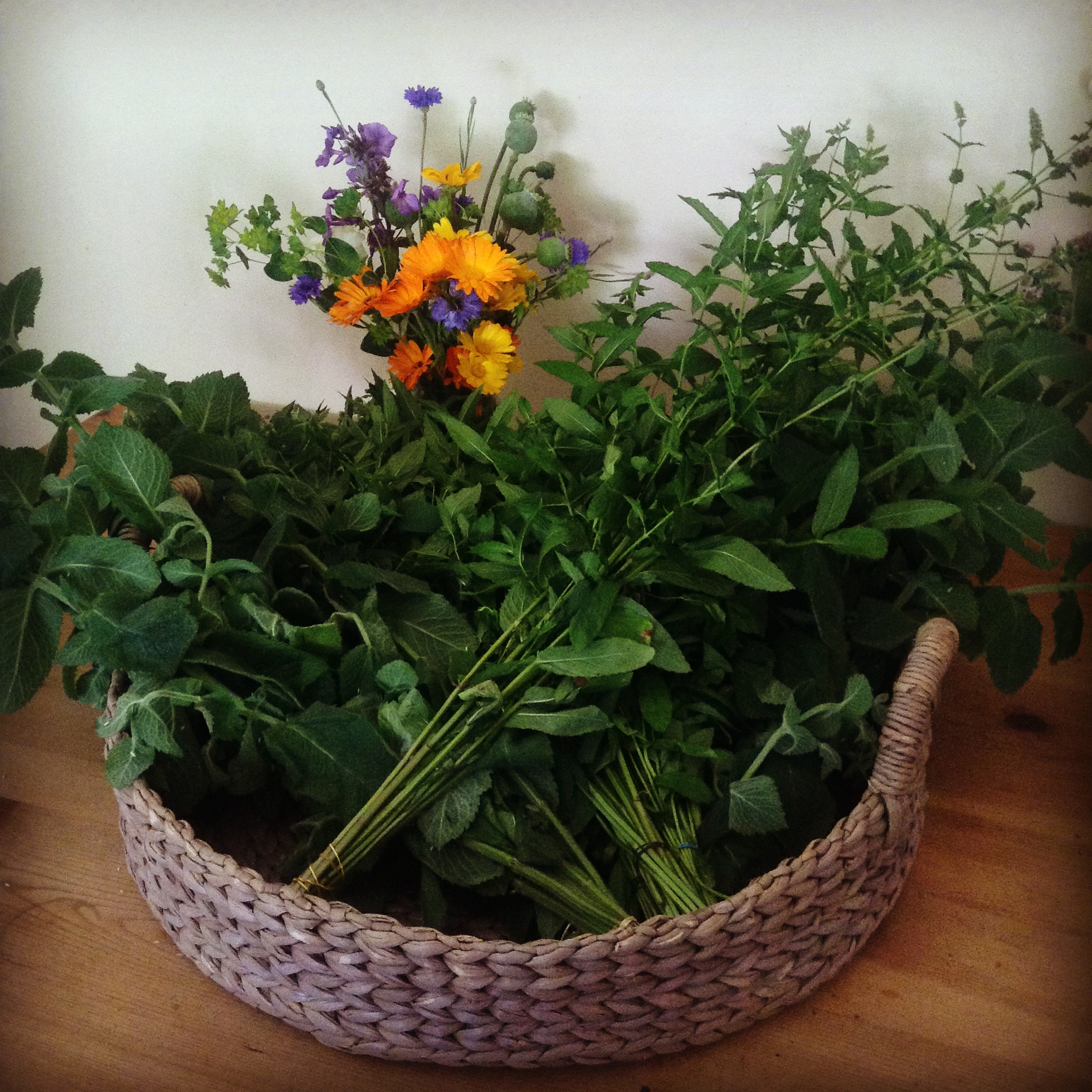 Medicines for the winter months, that will sooth and heal and restore when the cold comes.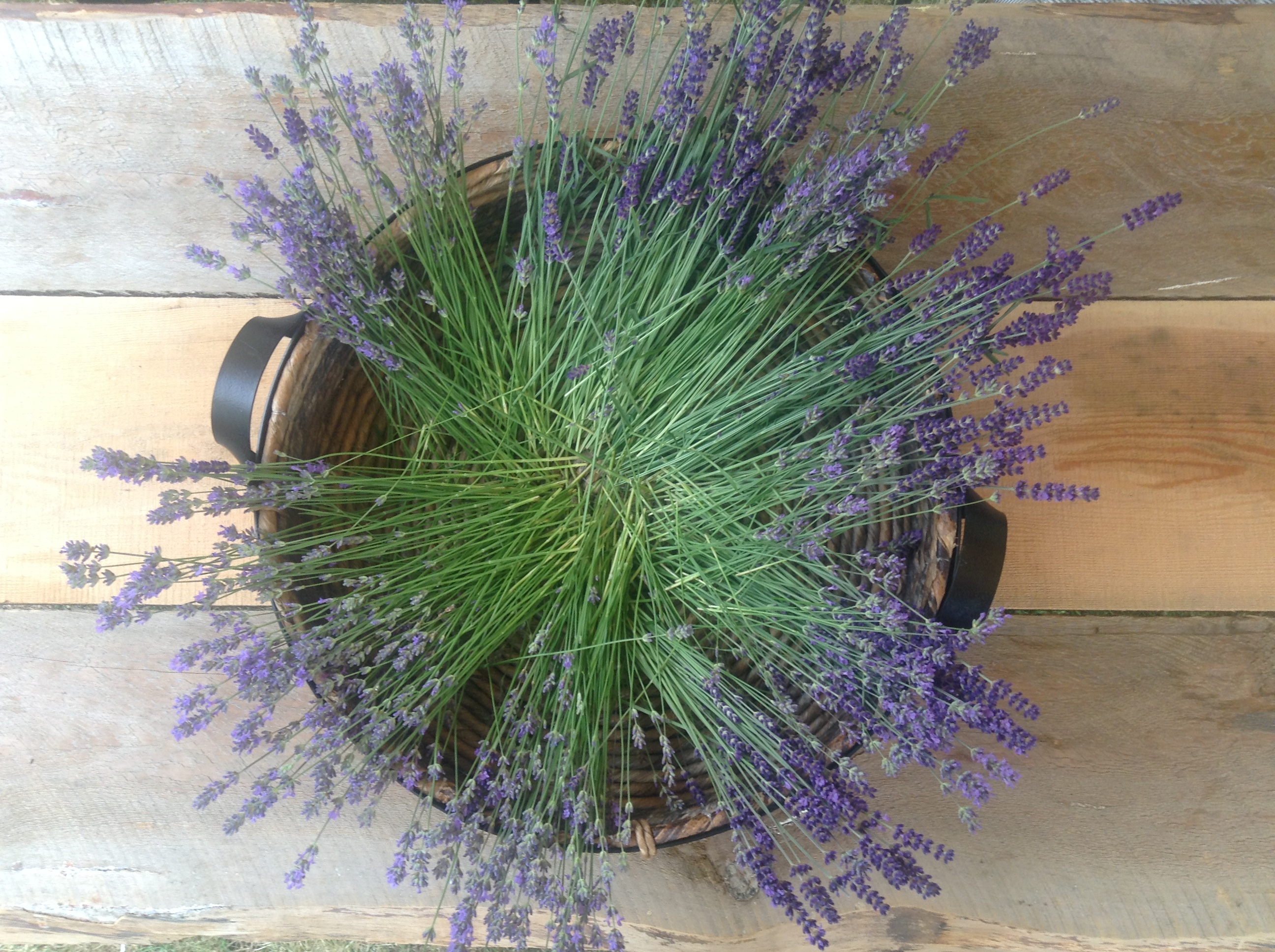 There is no question, these are full times, and it is easy to lose oneself in the busyness of these long days, for there are cottage guests leaving and arriving almost non-stop, and when there are not berries to pick, there are sinks to scrub and linens to air. Oh and there are three markets a week to bake bread for now.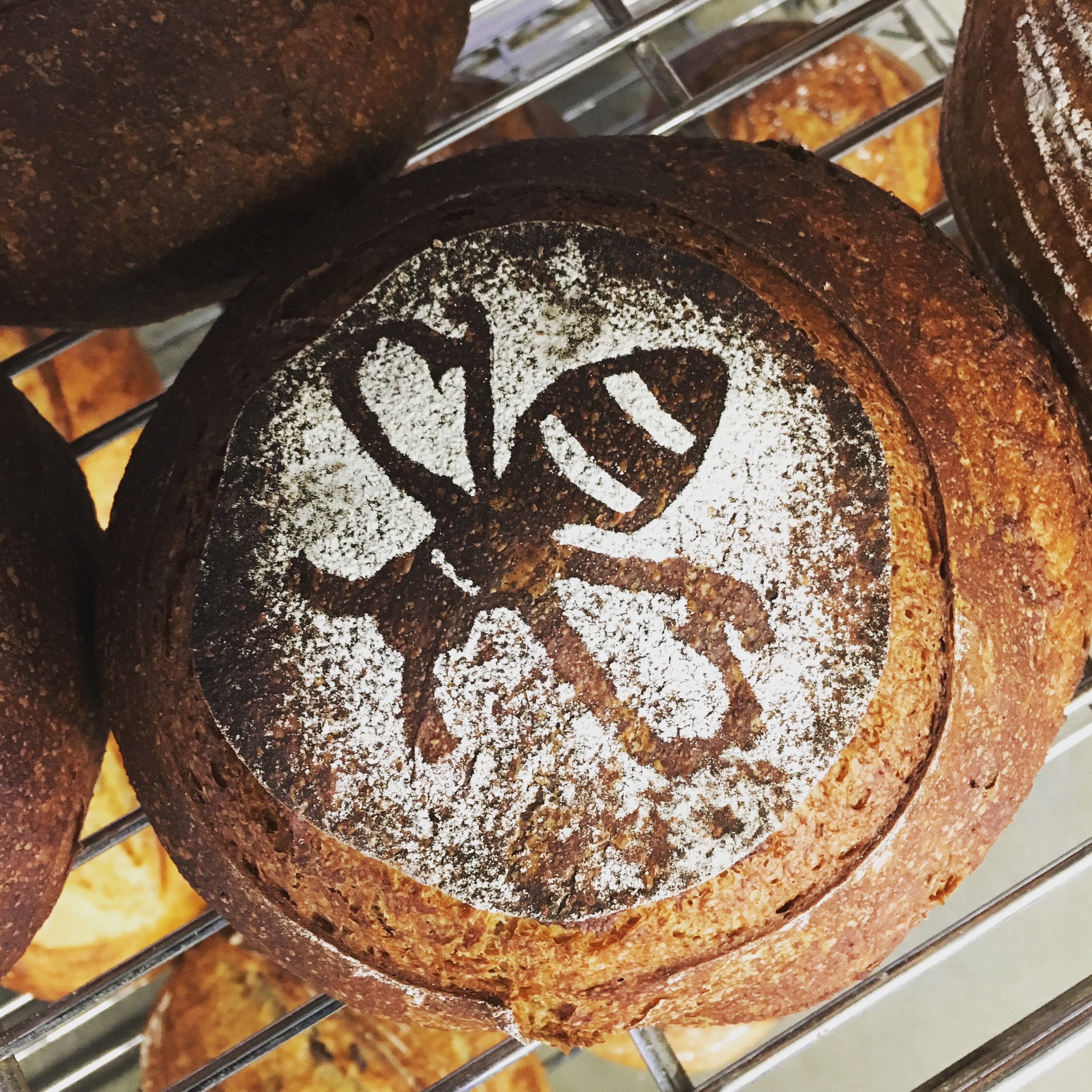 And gardens to tend and bees to look in on.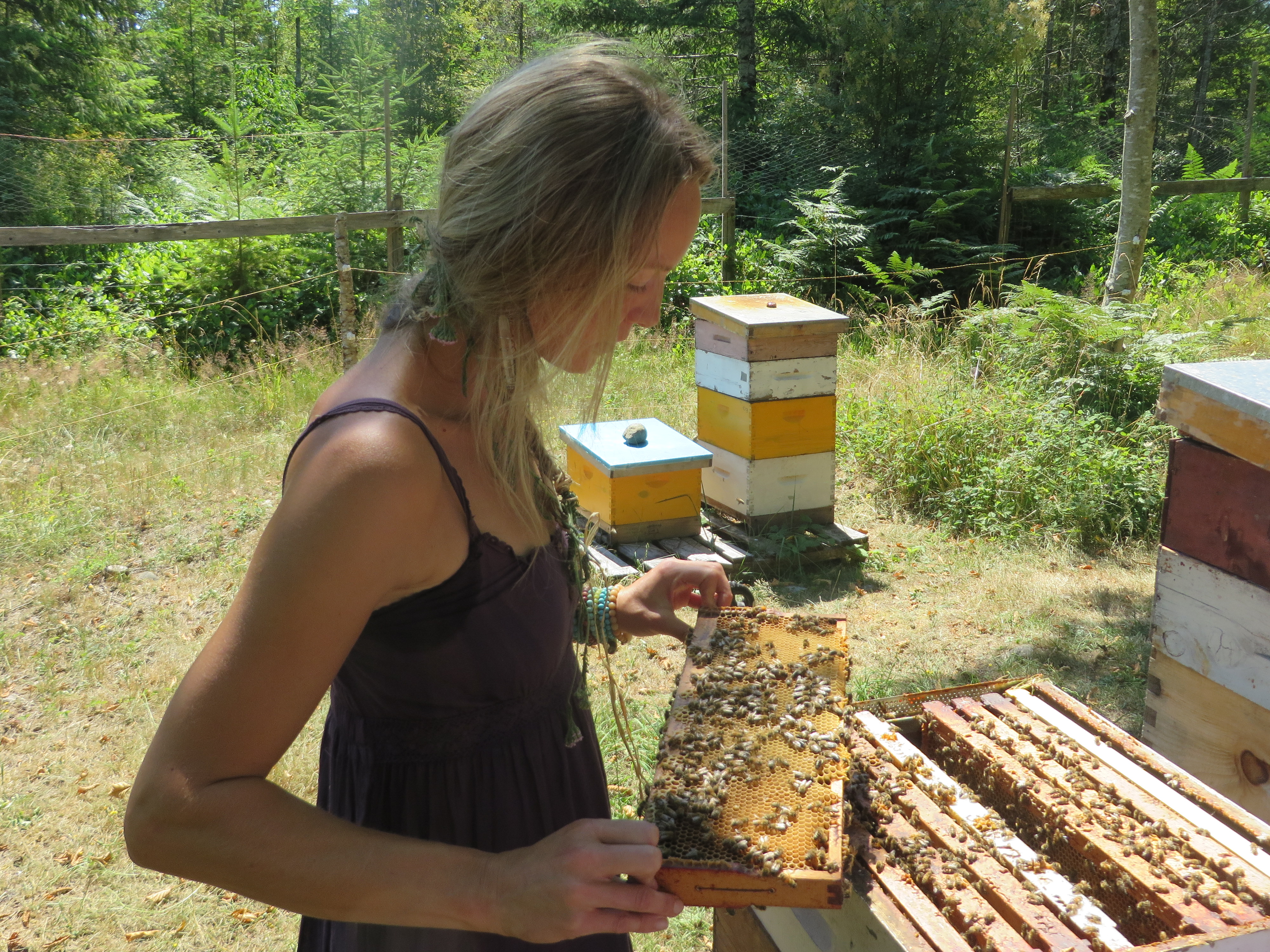 But you know, somehow the beauty of this season urges us on, nourishes the soul in ways that awaken life force and activate the vitality needed to bring in the harvest.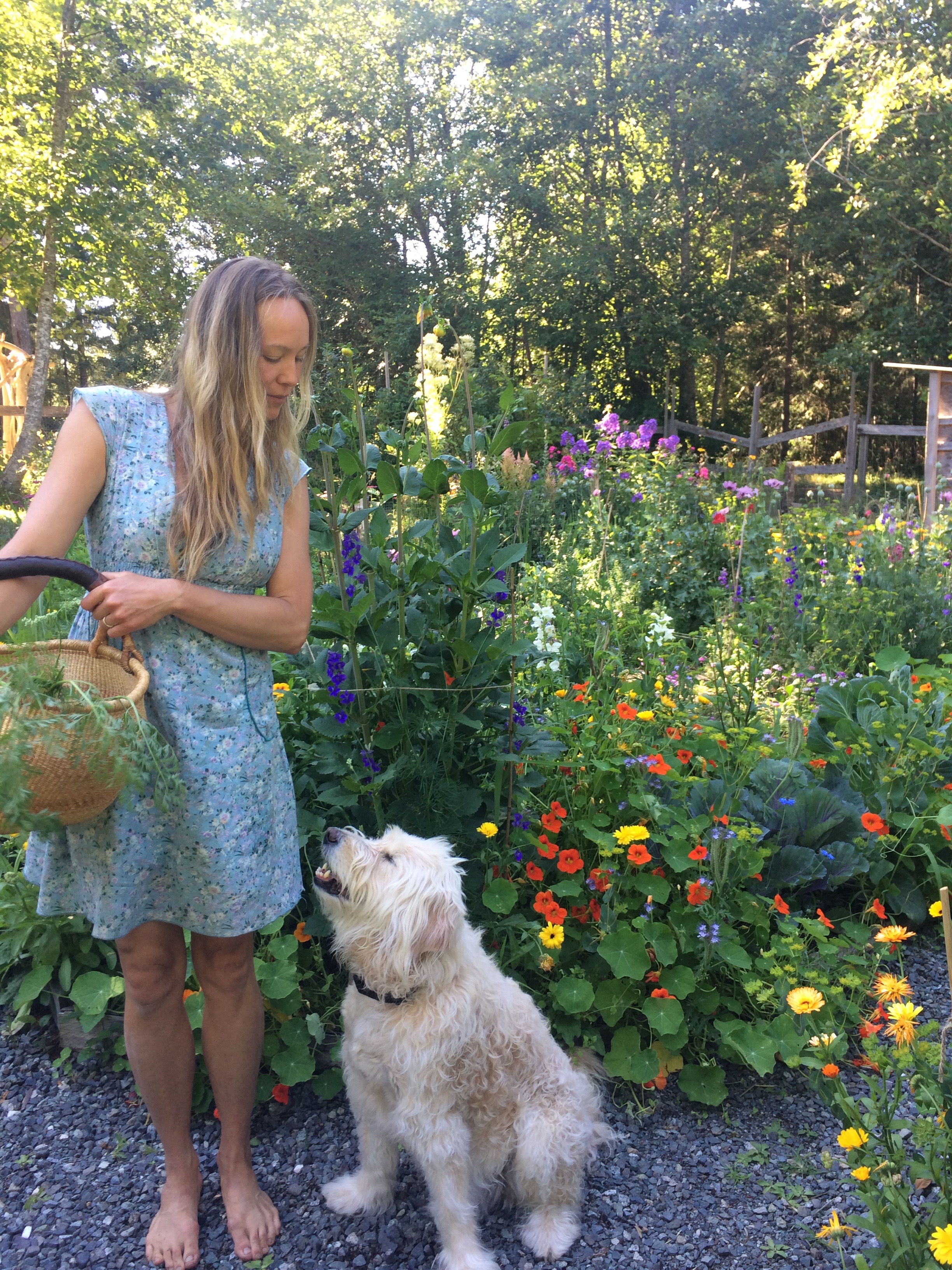 And speaking of awakening life force, there are also swims to have, yes, this might be as essential as the beauty for sustaining us. For every single day, rain or shine, Gus and I make our way to the water, and we let the river and the sea take all our cares away.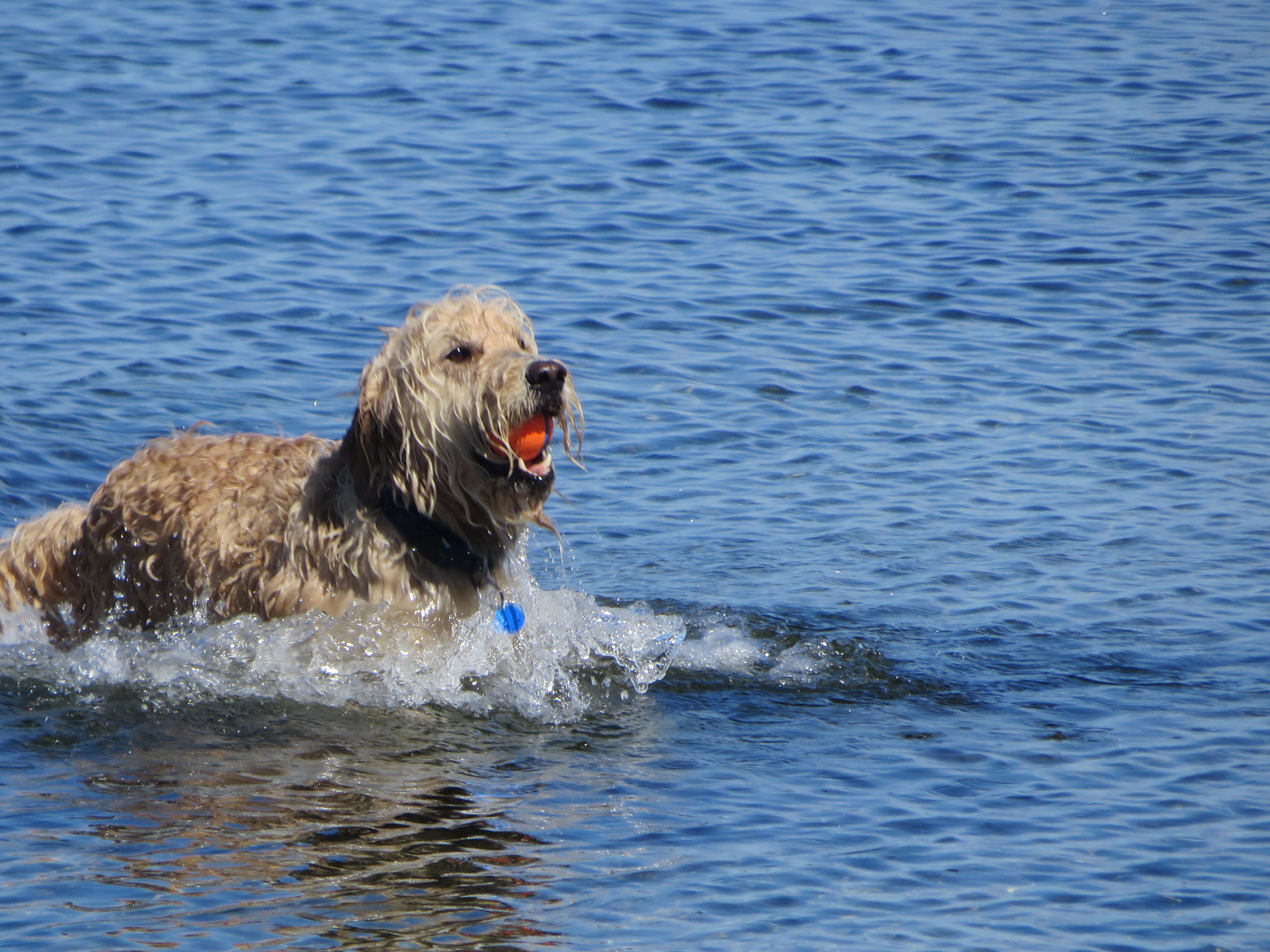 Bright Summery Blessings to All~
Nao, Mark, Gus, Cohen, Katie and All at Honey Grove