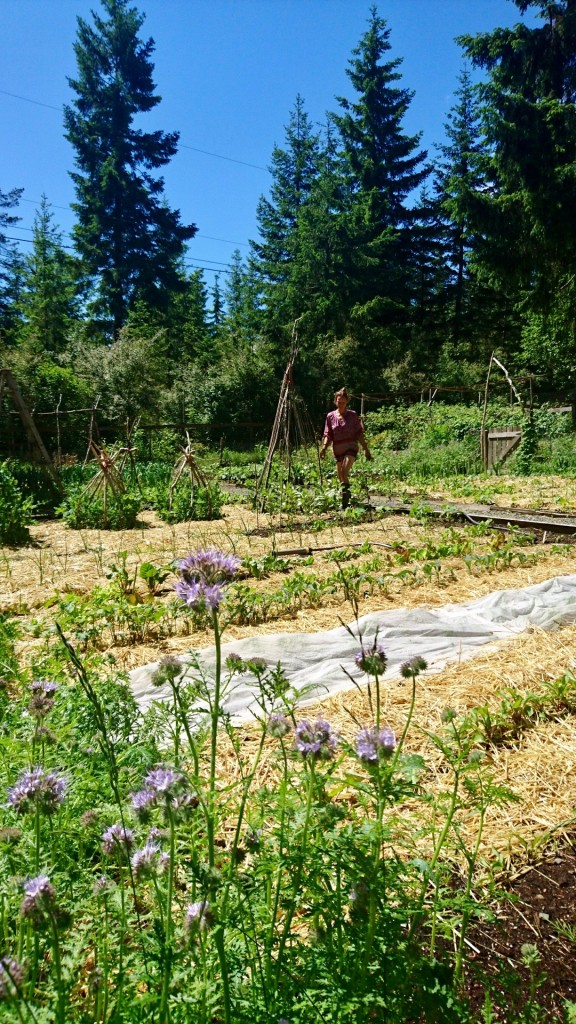 And so it is that we have at last found ourselves on the border of another summer (although comparatively speaking all things are later this year by about two weeks). We are only just beginning to eat salads from the garden now and the raspberries are still another week or more away. I know because I assess them daily, counting the days before we can gather them in large ceramic bowls to pour fresh cream over them. Oh I can hardly wait.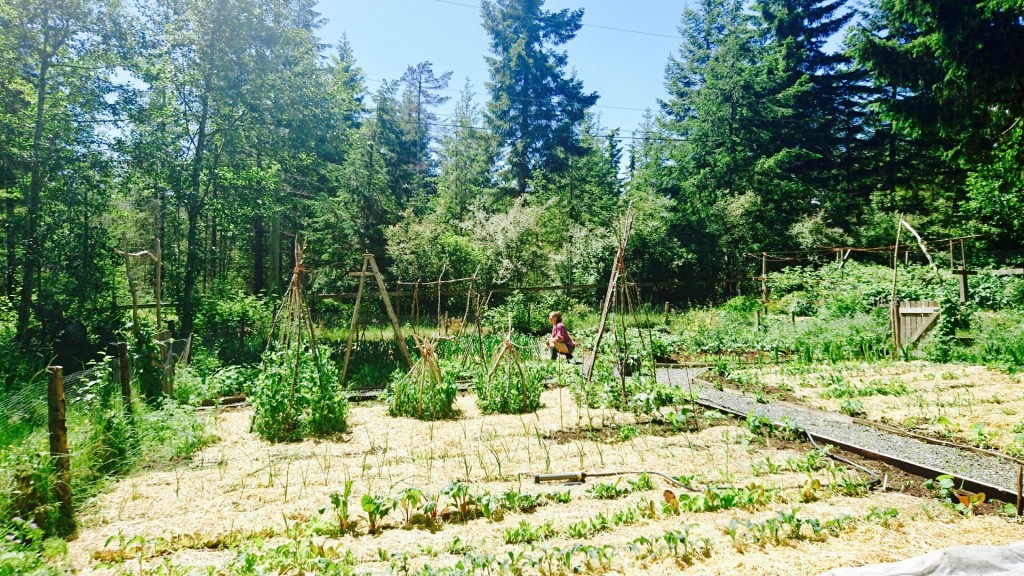 Yes, the sun has finally come out to bless us with her warmth, and for many days and weeks in a row. I am back to barefoot gardening and spending sweet afternoons with the bees down in the orchard, who are as pleased as I am to have the sun back.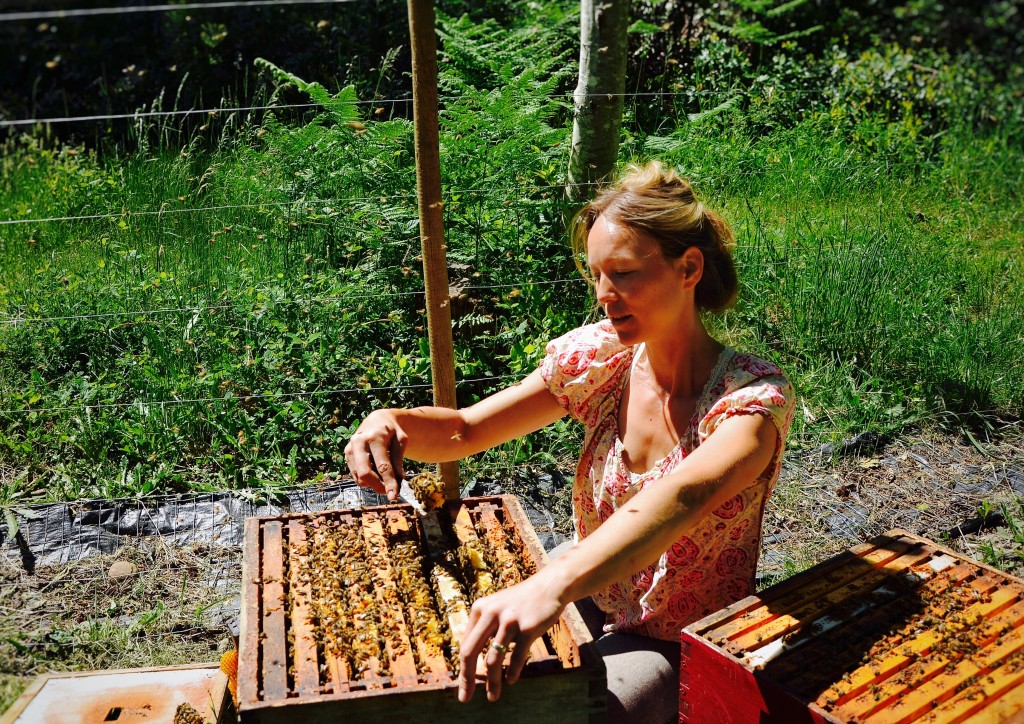 Of course not all days are spent in a cloud of honeybee fragrance or wandering barefoot through the garden in the mornings. Some have been spent sawing, splitting and stacking 7 cords of firewood, which is more wood than any of us have ever processed at one time before. ( And yes, that's Katie using a chainsaw! Don't worry, she has been using one since she was a teenager, and she knows how to sharpen and fix them too, this among her many astonishing talents).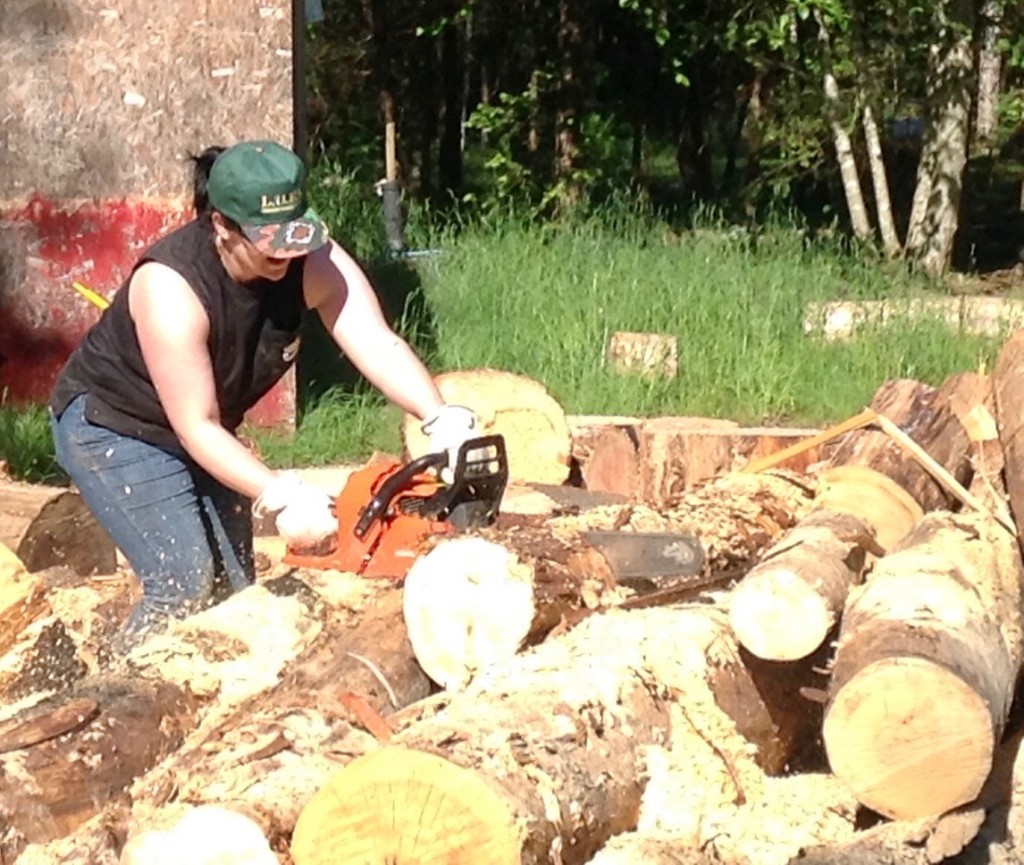 And while she and Mark sawed the logs into rounds, Cohen and I got to work splitting them.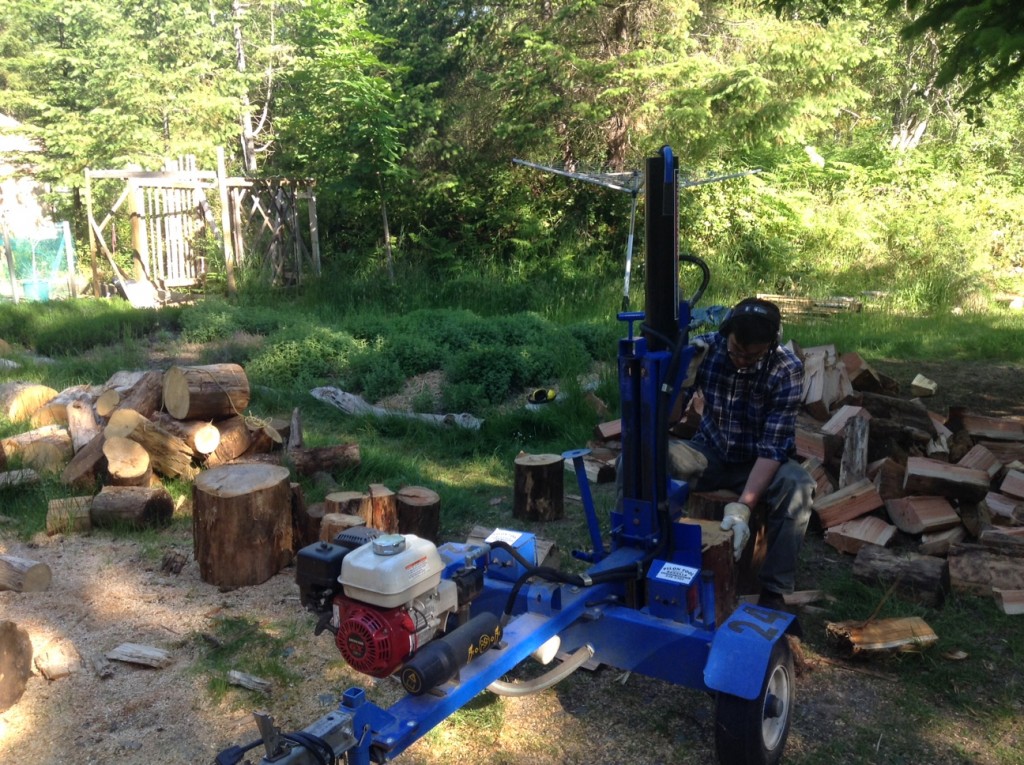 And it was loud and hot and dusty work, and after two solid days the back of our property looked like a lumber yard. I am not sure how it is that we all look so cheerful or upright in this photo, for as I recall, we could hardly stand at the time it was taken.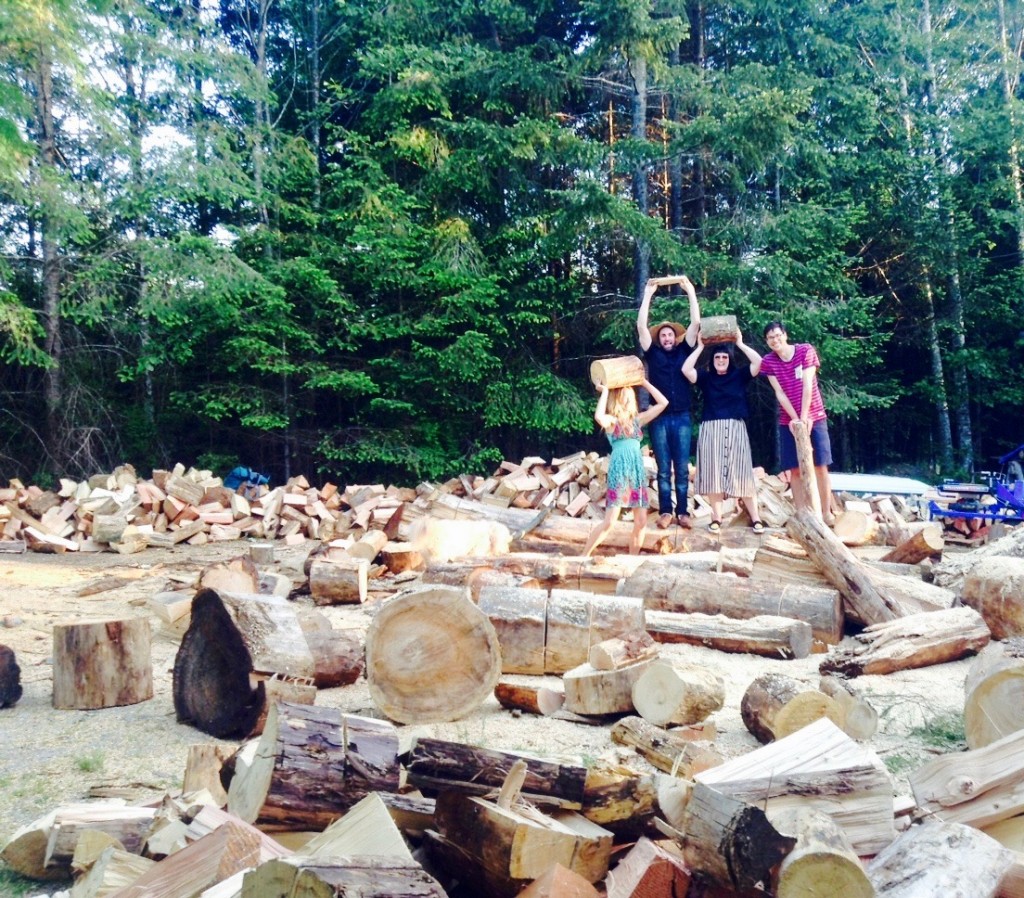 Even Gus was impressed with our efforts, for he, more than anyone appreciates the warmth of a blazing wood-stove on a cold winters day.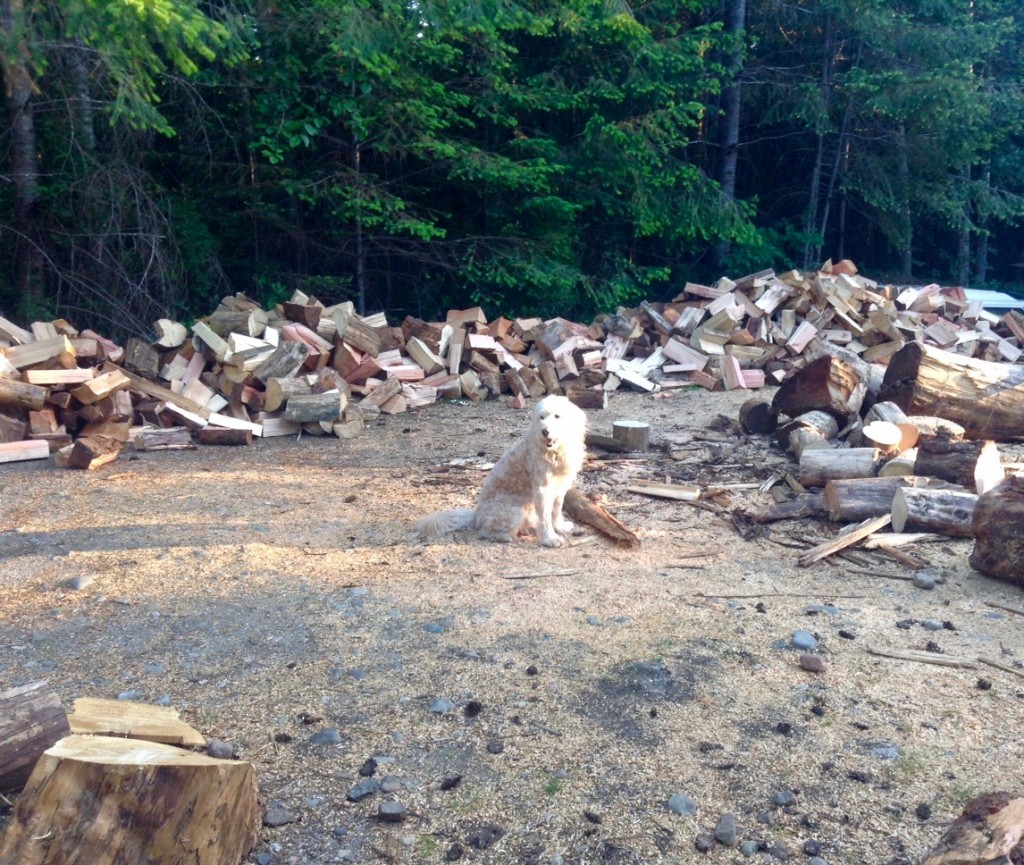 And when the wood was finally processed and left to dry in the sun, we got to the business of organizing a party to celebrate the grand opening of Mark's new bakery, which was a tremendous success, and people came out from all across the valley to cheer him on. Cohen and Katie created the most marvellous bread centric menu and we all raised a glass to Mark and his beautiful bread.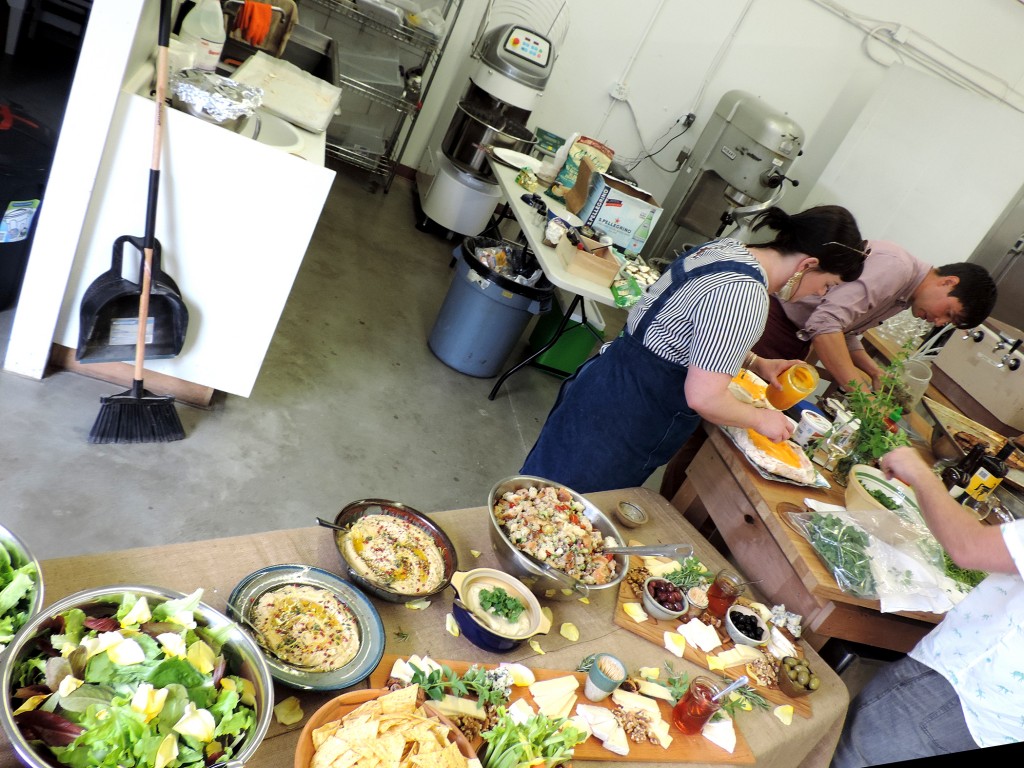 Speaking of Mark's bread, we are now able to bring even more of his gorgeous loaves to the farmers market, and although we are still selling out, the bread is lasting for an hour longer each week. We are working hard to find ways to meet the demand without compromising the quality, and without Mark having to work around the clock (which currently he is). Oh and he has started making baguettes now too! True french baguettes, crusty on the outside and chewy on the inside, just delicious. They remind me of picnics in the french countryside ( or at least as I imagine picnics in the french countryside, for I have only ever had one there, and it was a very long time ago).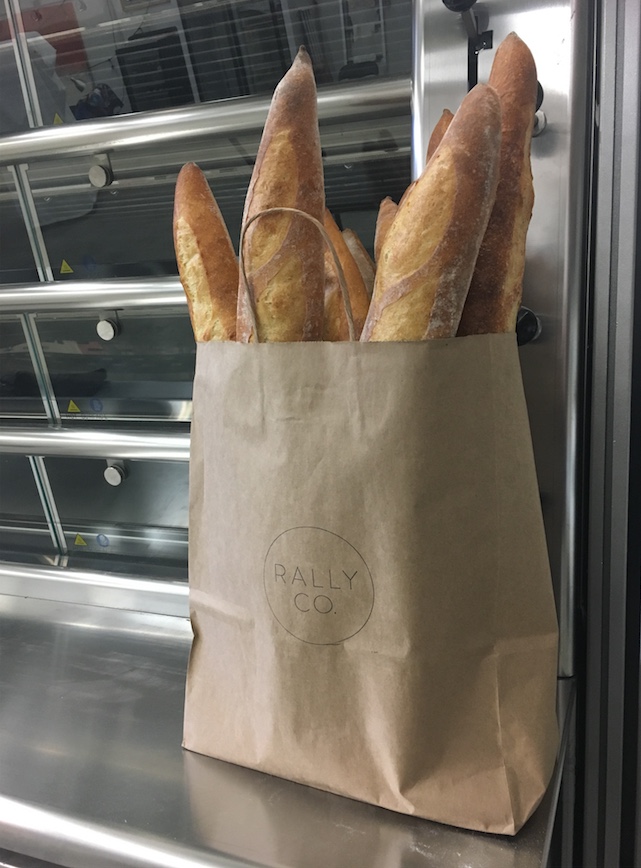 And the really good news is, you can now find us at two Farmers Markets, the Saturday Market in Courtenay, as well as the Monday market in Merville (called Gumboot Market) and in two weeks time we will also be at the Wednesday morning market in Courtenay.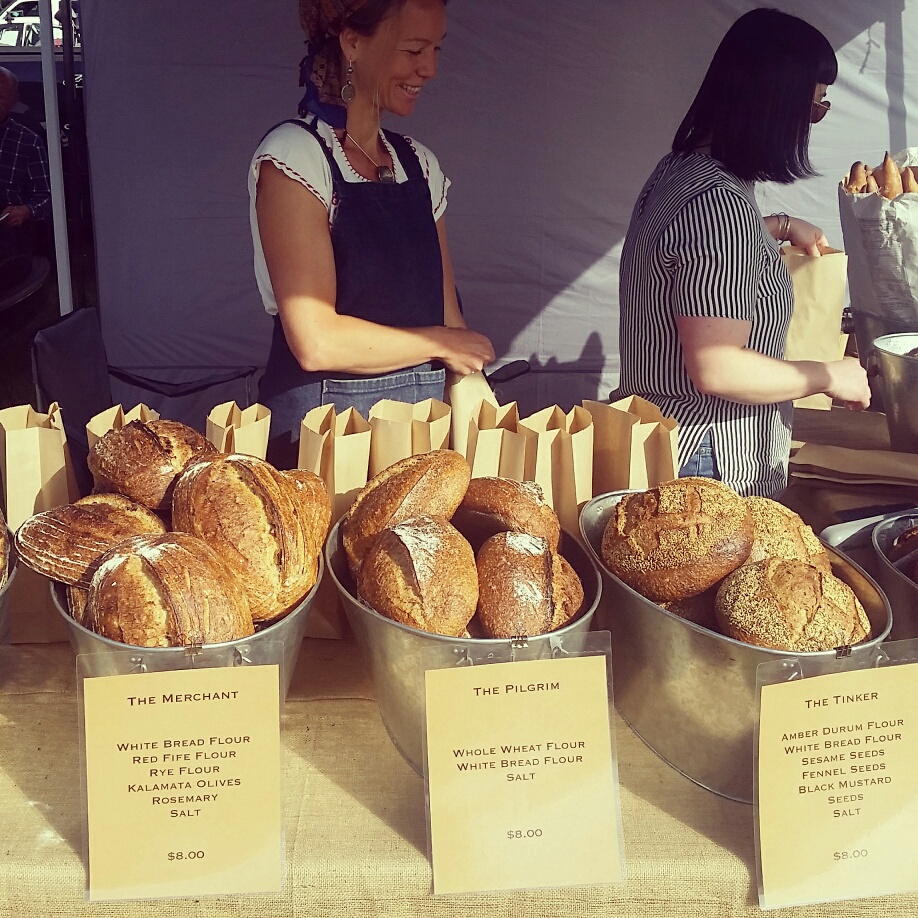 Meanwhile, back on the farm, the strawberries are almost ready to eat and I have netted them with the fabulous help of Daniel, who is our wonderful new farm helper, botany student and friend. I cannot even begin to tell you how grateful I am for his support as the bakery gets busier and busier and the others are spending most of their days off the farm. Goodness knows what I would do without him. Thank You Daniel!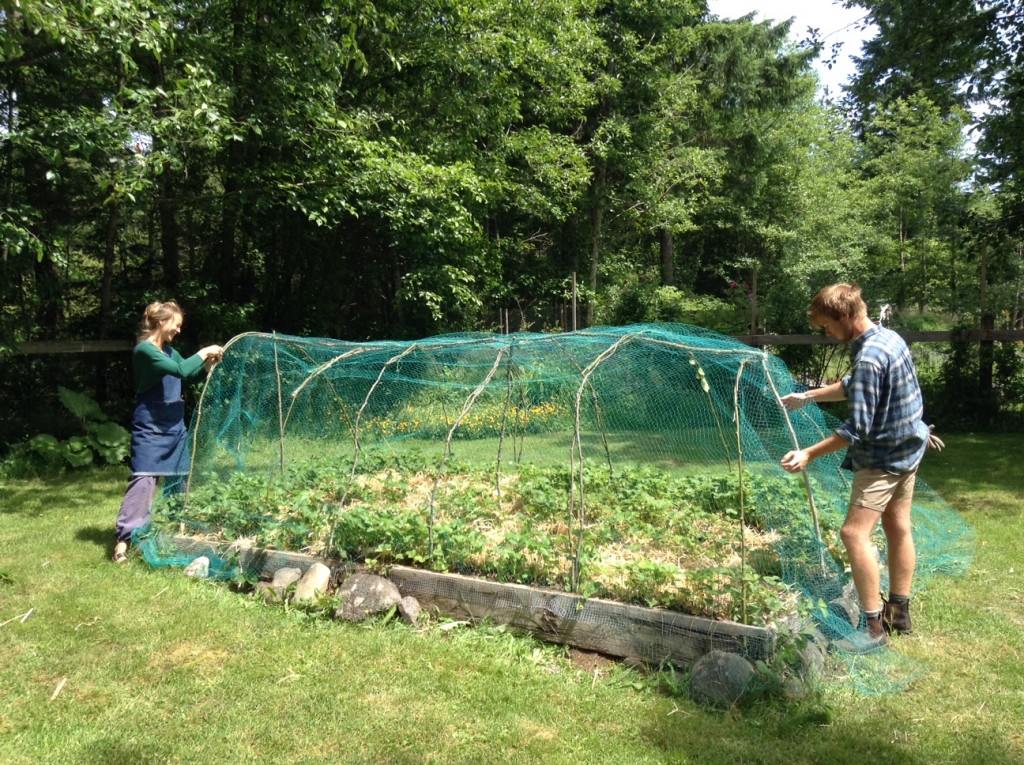 Yes, it's a full time of year here at Honey Grove. We are up with the birds at the crack of dawn (Mark well before that even). This is the season of long light when all things are green and growing and there is always something to do, to water, to weed, to plant. The cottage is full of guests, the bread is rising in the proofer, and we are simply riding the wave of summer. Still though, despite all the things that need doing, one must always find the time to pick a bouquet of daisies.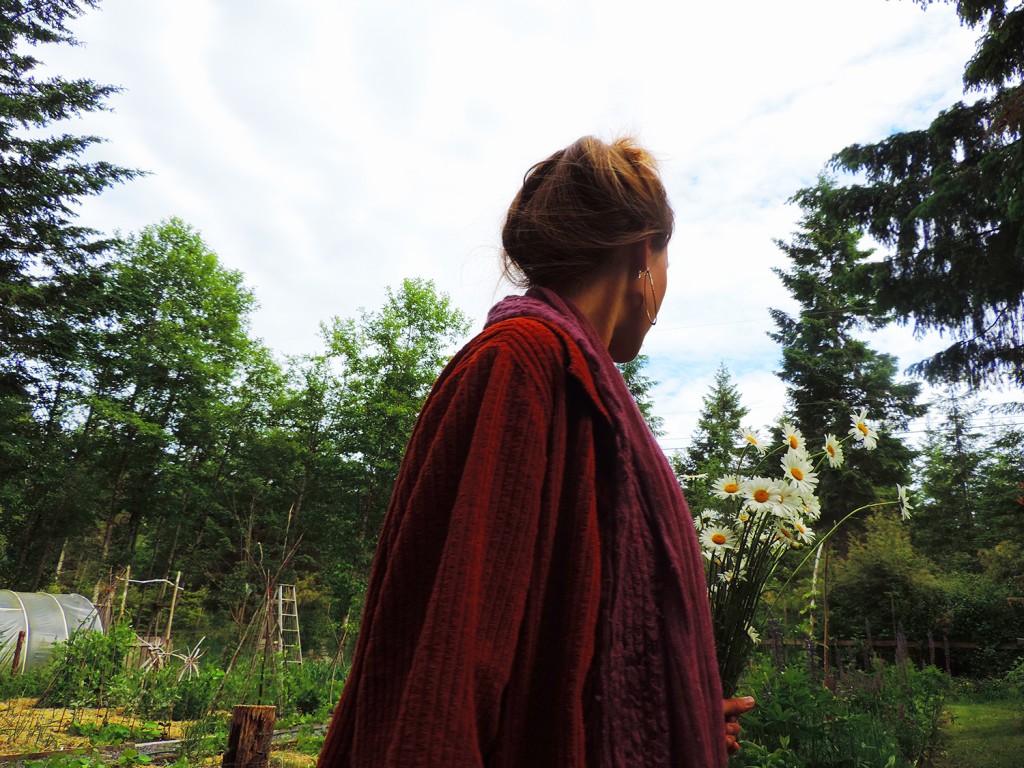 With Gratitude for your Company,
Nao, Mark, Cohen, Katie, Gus and All at Honey Grove