And so it is that September is already upon us and the light on the garden is already changing.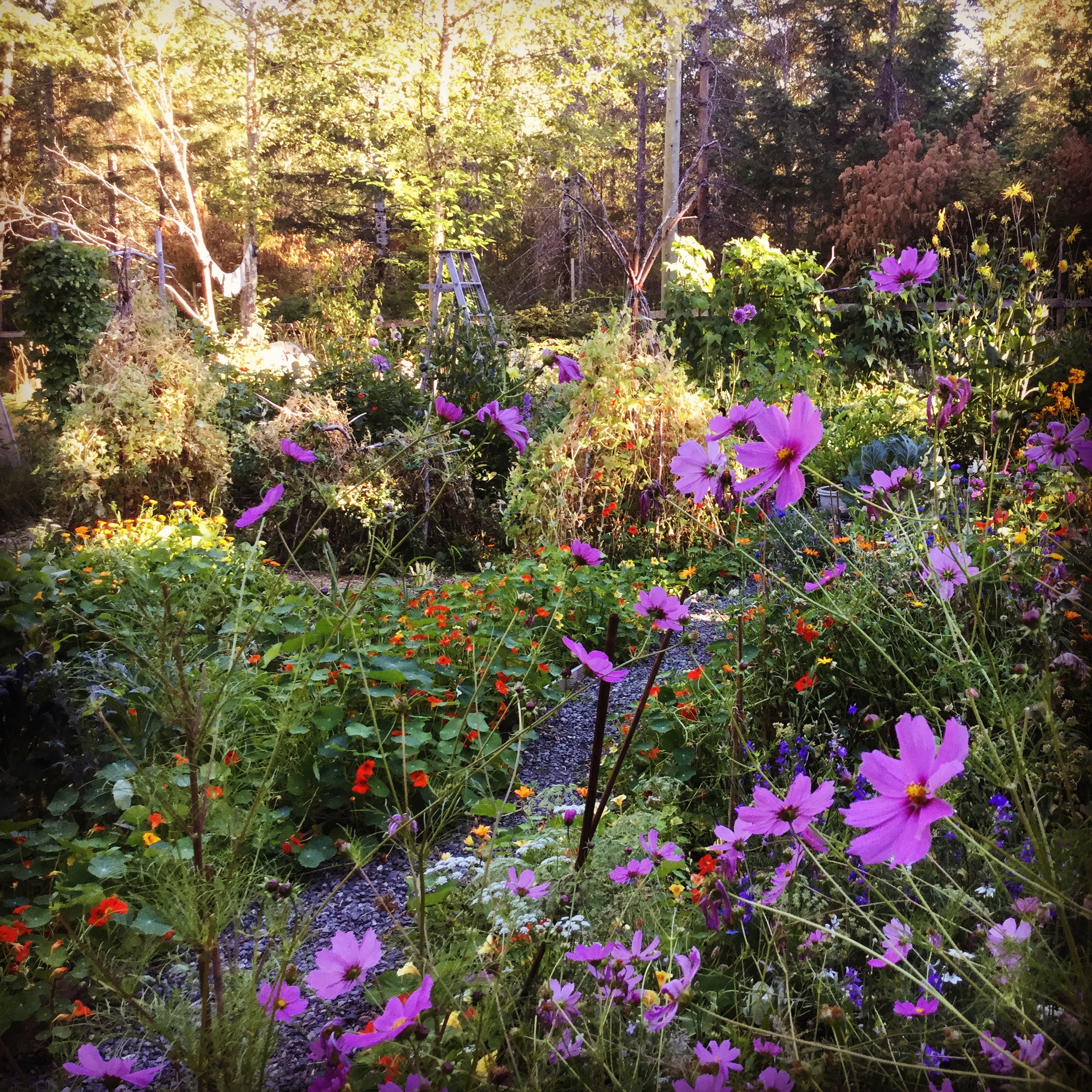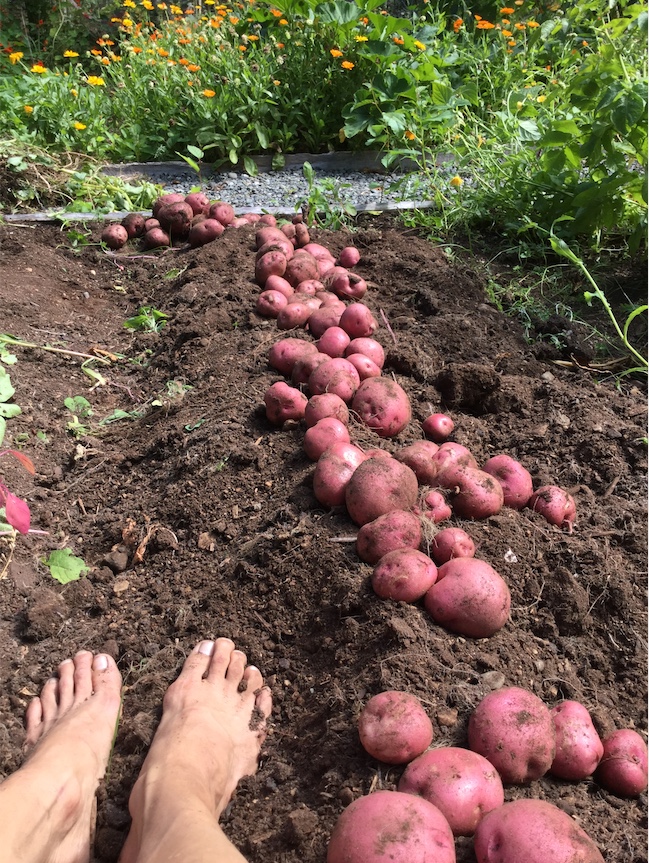 I dug them up one very hot day while listening to a podcast about loving kindness, and all the while thinking to myself, how easy it is to cultivate an open heart in relationship to a garden.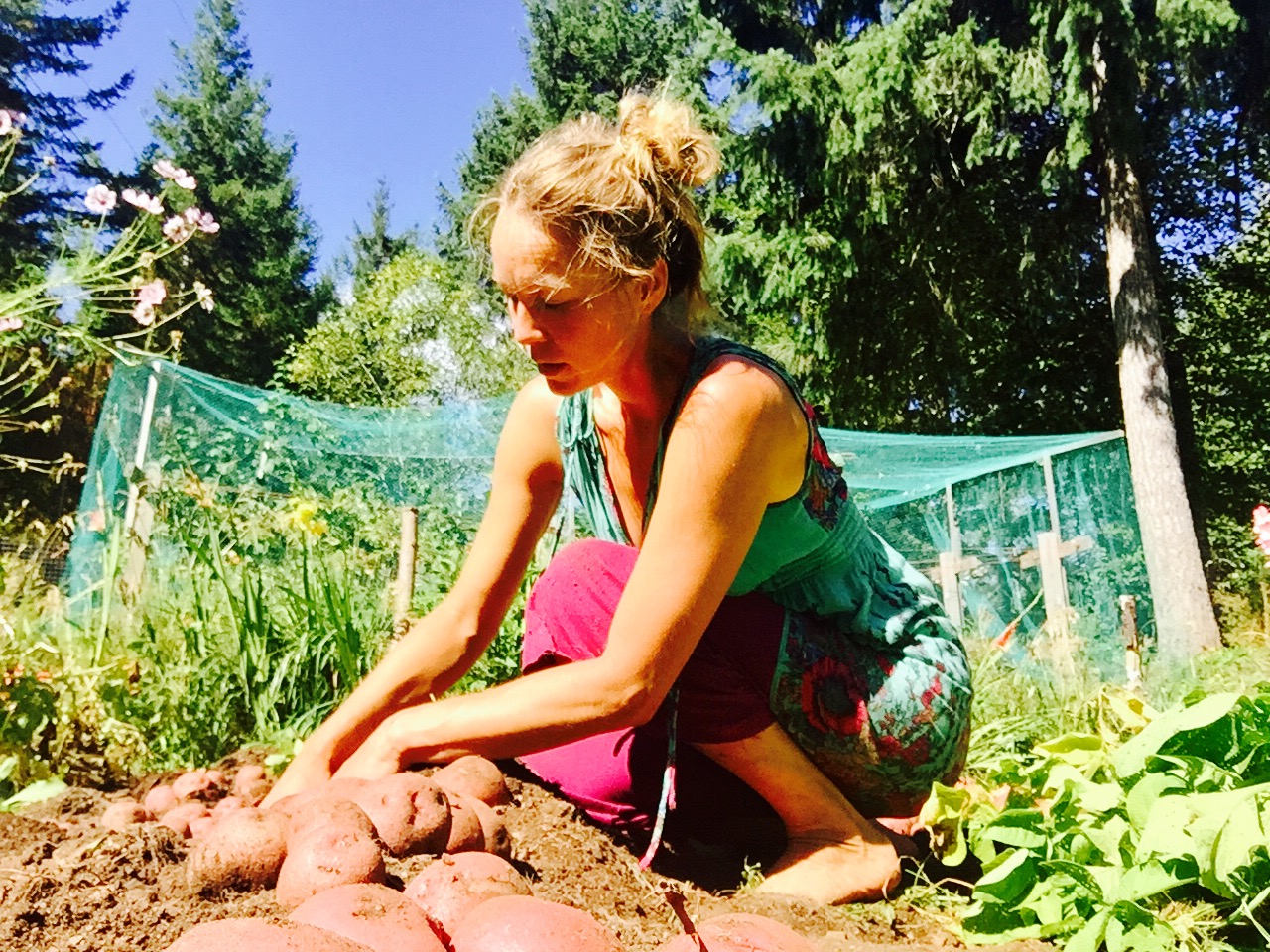 And when the potatoes were all dug, I harvested over 70 pounds of onions.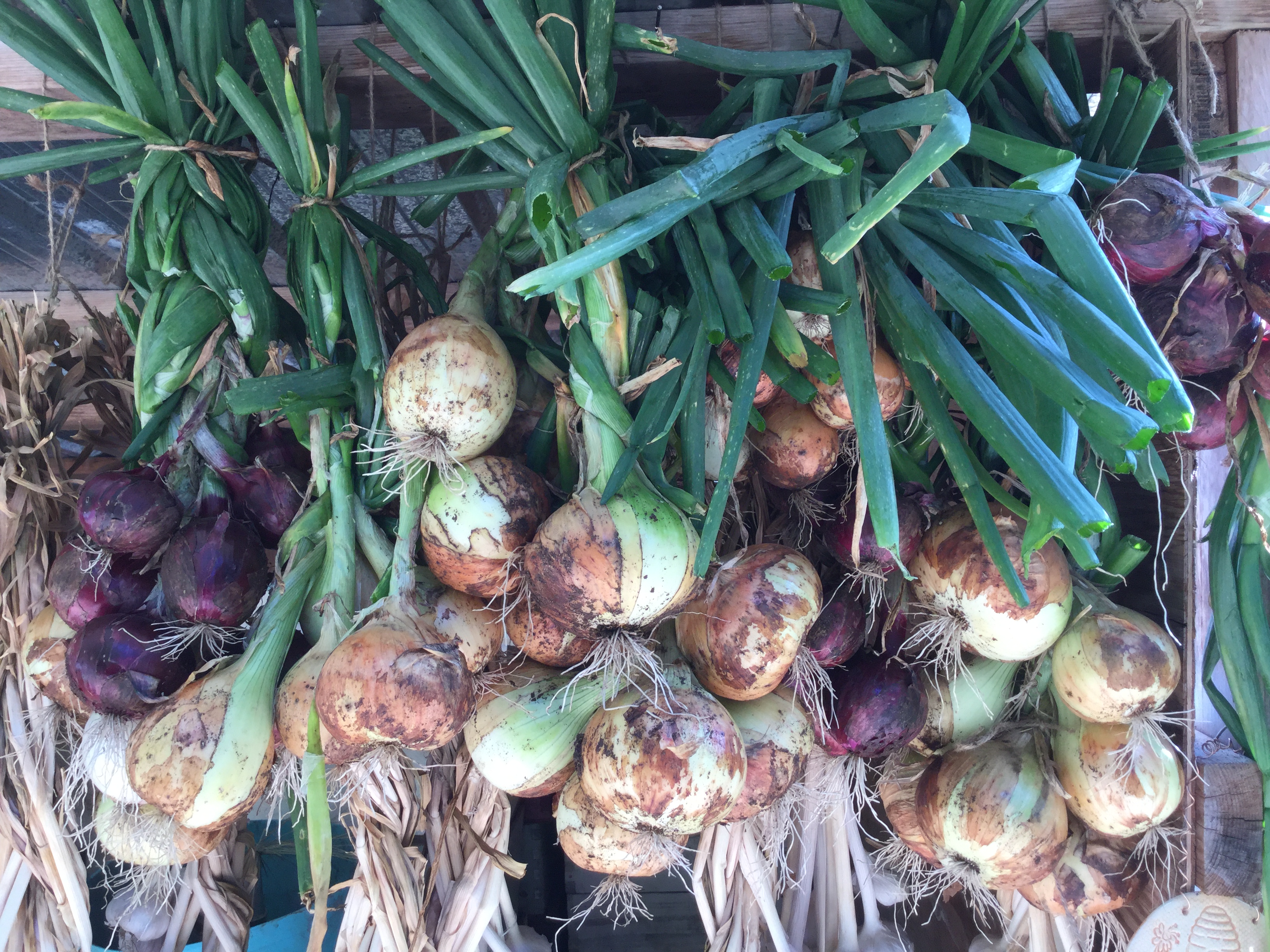 And when my back got sore, which it did, I just kept thinking about how nice it would be to make soup this winter from our own blessed harvest, and how good it will taste on a cold winters day, and on I went, looking a wee bit like a bent over old woman, but a happy one at that. Meanwhile, as I was busy storing away the onions and potatoes, Cohen got to processing tomatoes, for we had no shortage of tomatoes this hot dry summer, and oh my stars, they were extra good this year. There is nothing like a hot dry summer to bring tomatoes into sweet ripe perfection.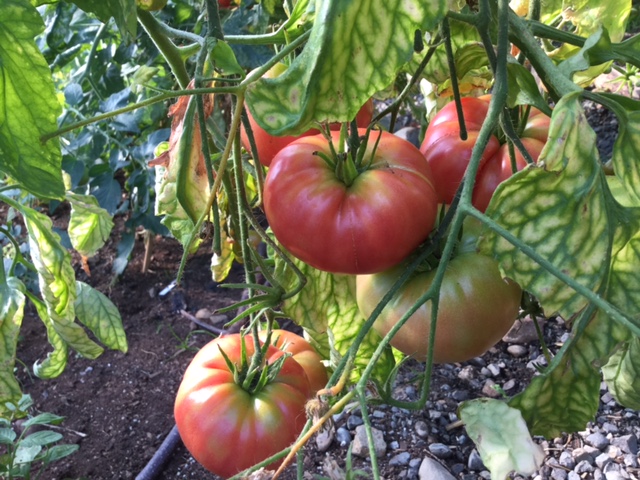 Of course Cohen was not slaving away over a hot stove all summer, he did mange to go fishing too, and one can hardly say that was terribly taxing for him. I believe he even caught a few fish.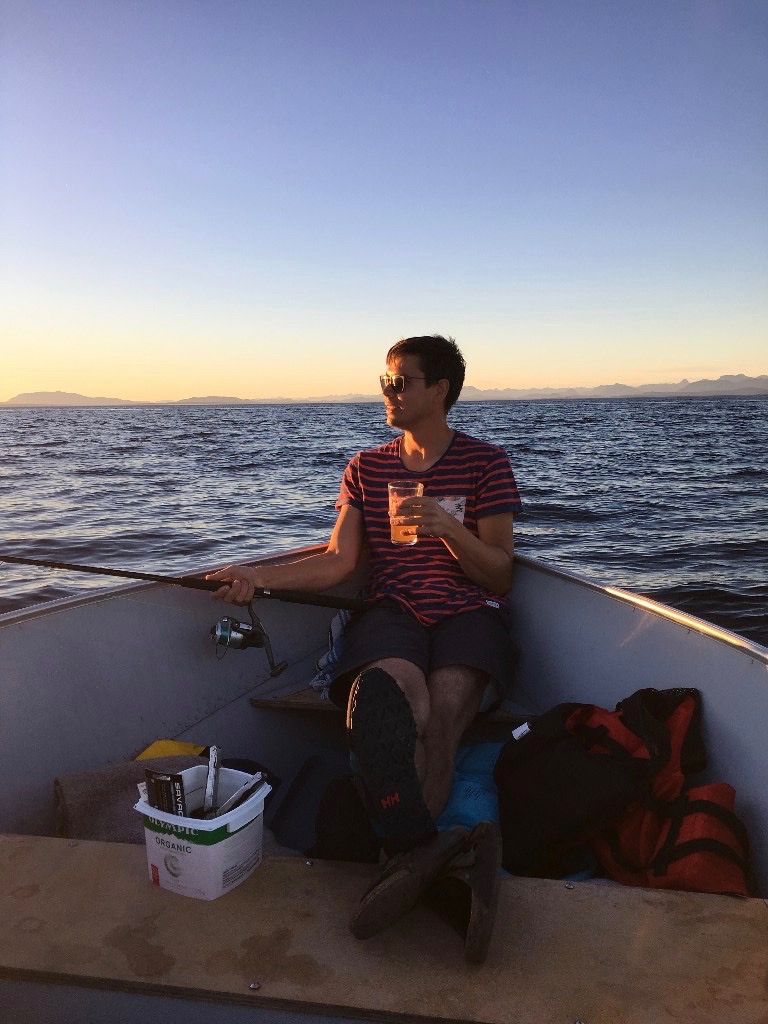 As for Katie, between her steady work at the local winery and her extraordinary hosting of out of town guests (who she seats around long tables of bountiful harvest feasts) she is a very busy woman. And still, despite how much she manages, you can always find her at the local Farmers Market on Saturday mornings, where she is making me laugh hysterically and selling her famous muffins.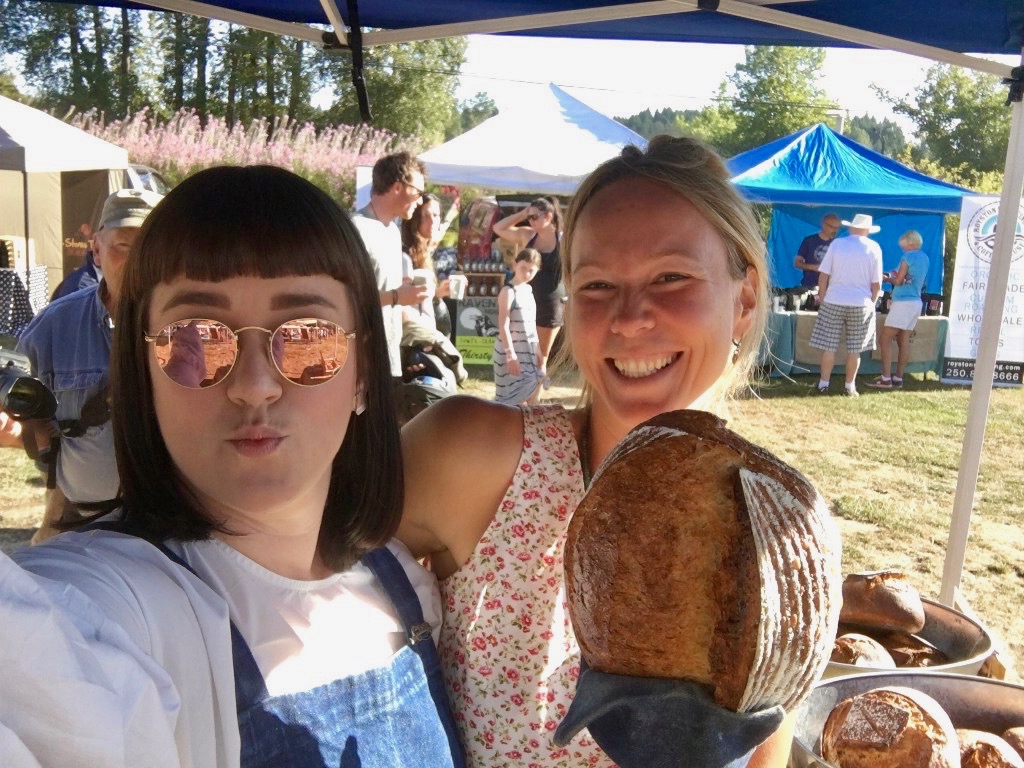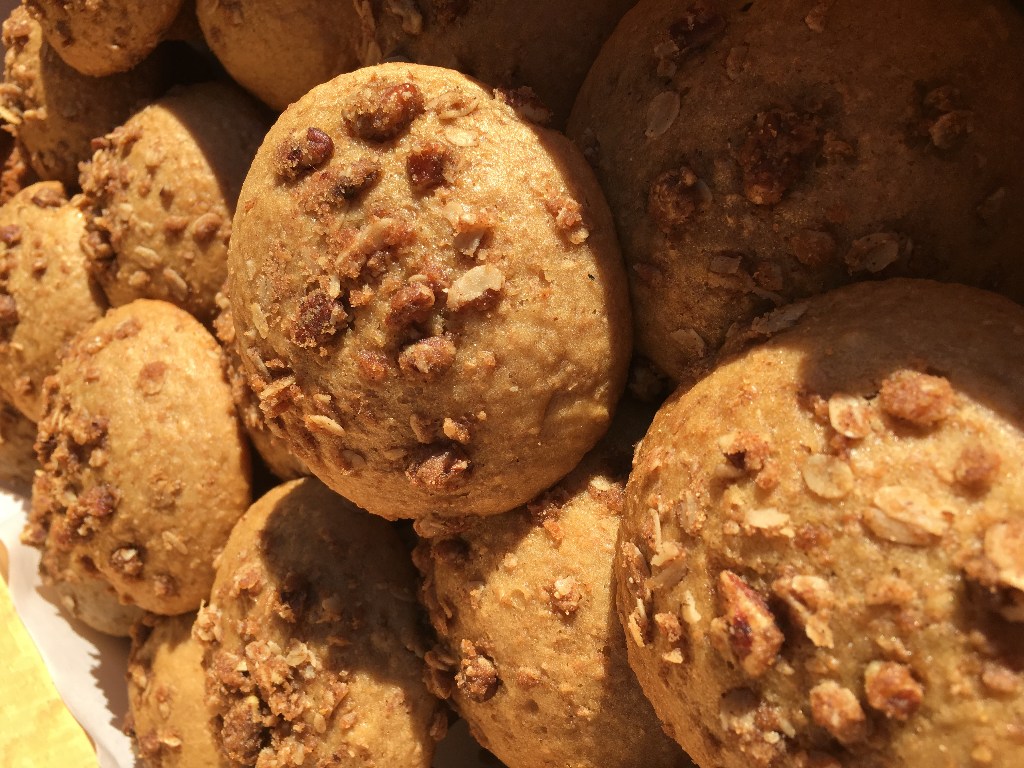 And what about Mark you might ask? Well good question, he is currently working 7 days a week in his new bakery as he prepares to take his bread into the local health food stores. Yes, starting the first week of October you will find Mark's beautiful bread in 3 local health food stores, more details coming soon. He will also continue to bake for the Farmers Market on Saturdays.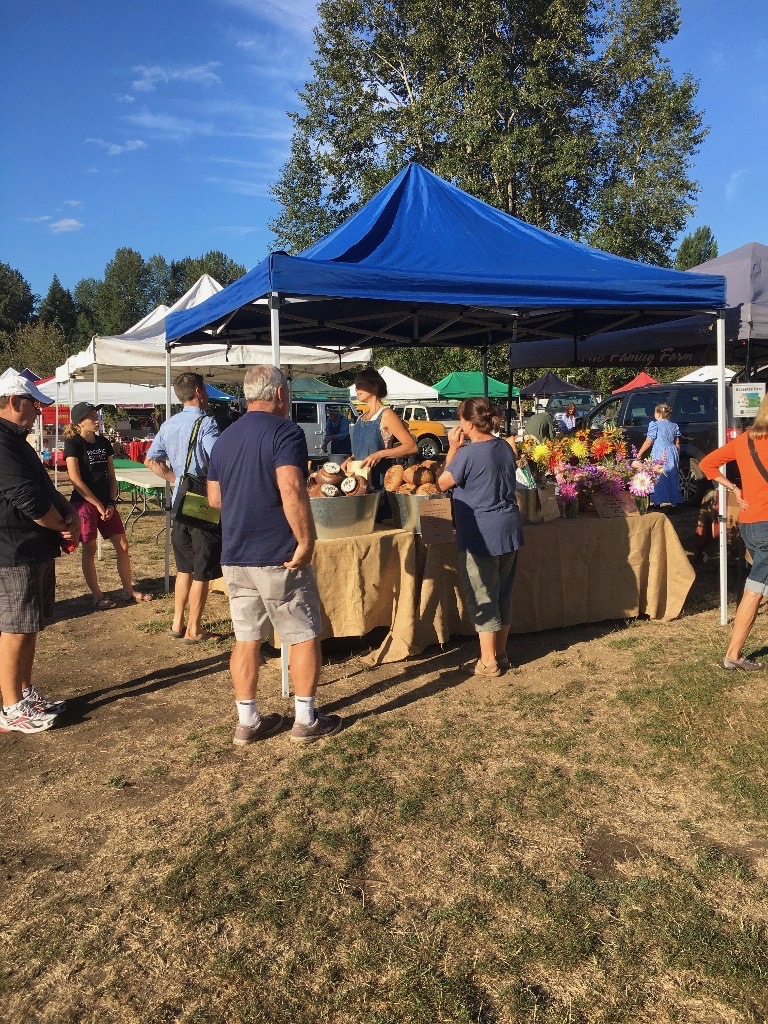 I must admit I am incredibly proud of  Mark as he so passionately dedicates himself to his craft. I am also looking ever so forward to a time when he will have days off again and we can go for leisurely walks in the forest with our beloved dog friend.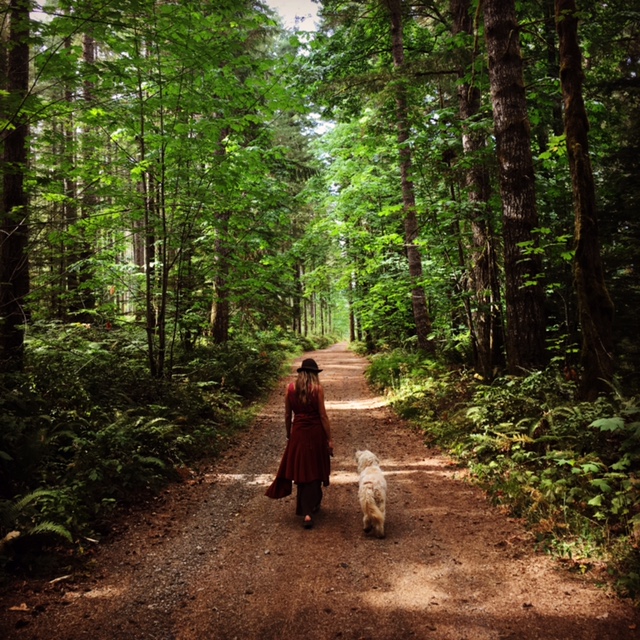 Something, we still manage to do even despite the busyness of it all. These days we walk in the evenings after supper and before bed.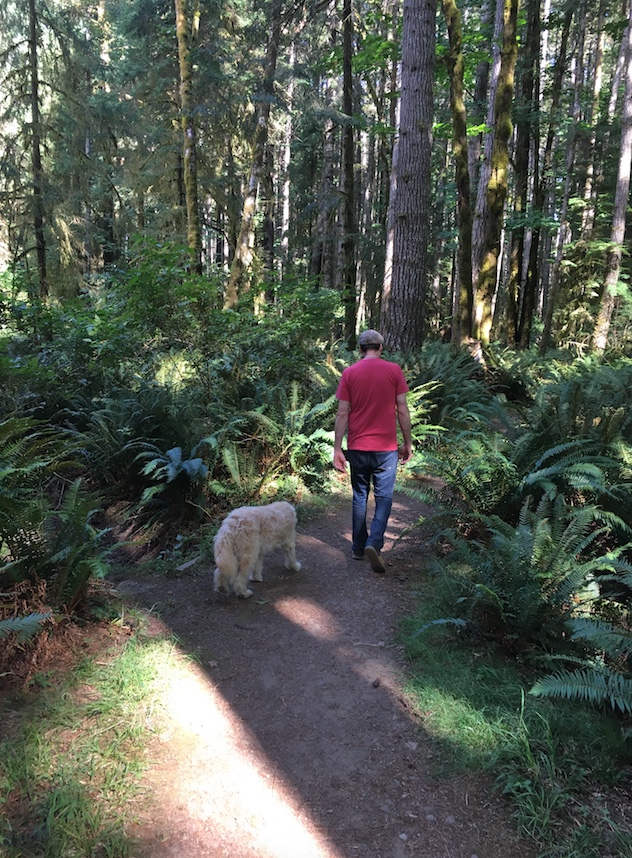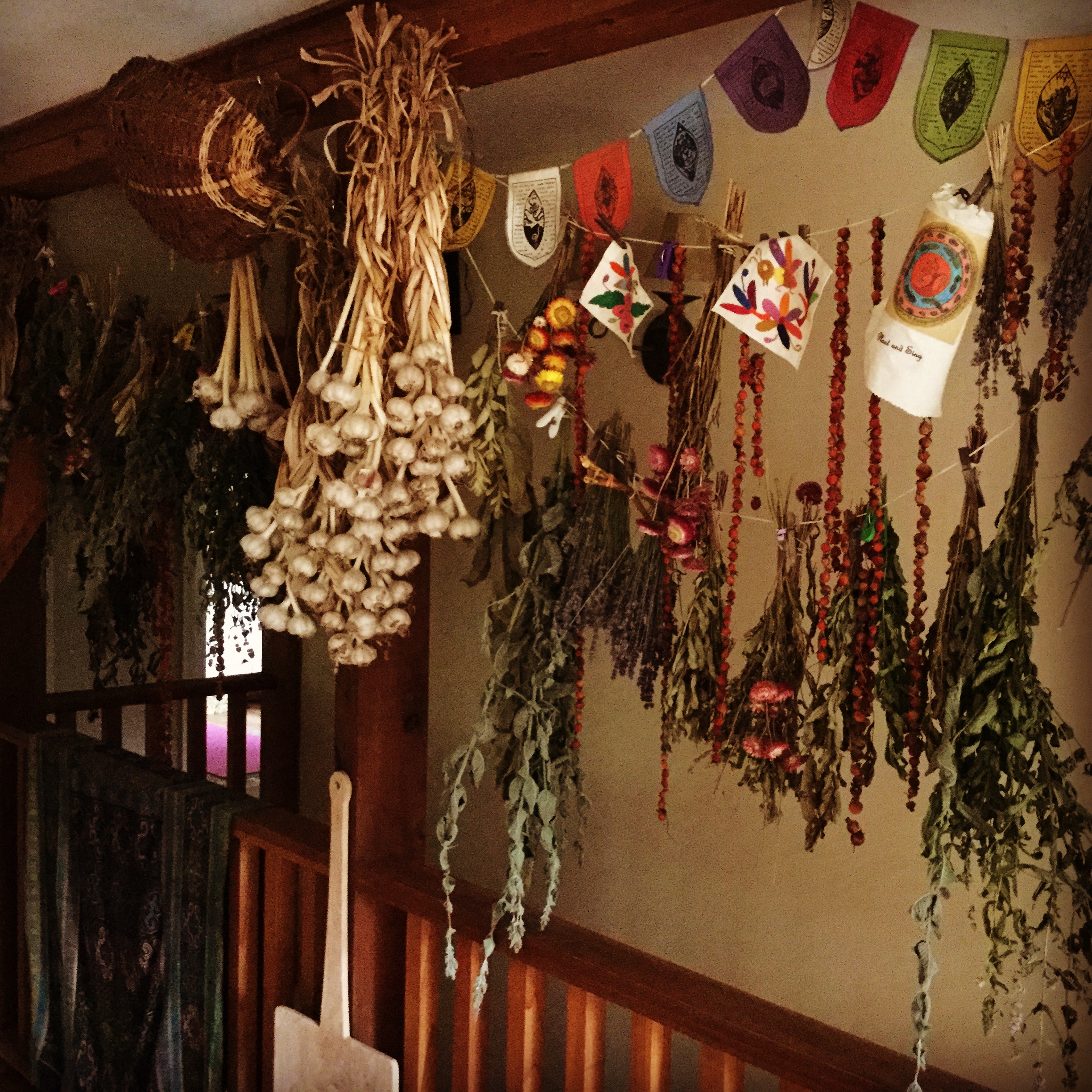 Speaking of honey, the bees, like us, are also getting ready for winter now. They are bringing home the last of the pollen as the nectar flow has virtually stopped everywhere but in our garden. In fact the garden is kind of beehive in itself these days. There are bees on every nasturtium and rose and calendula petal and the garden hums with the sound of their gathering.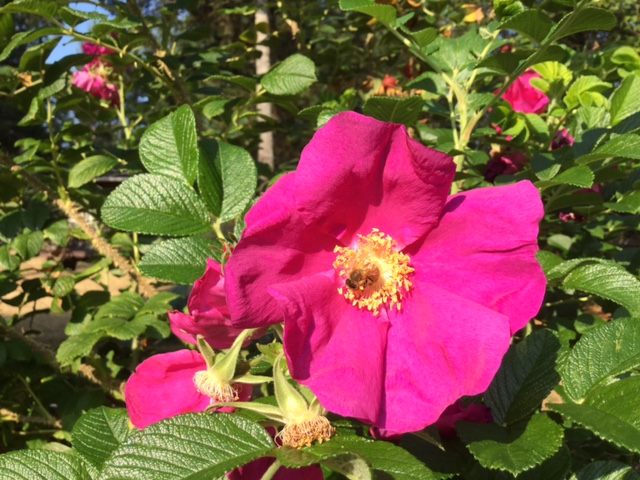 For when it comes to flowers, there are many, and I continue to make bouquets for the Saturday Farmers Market.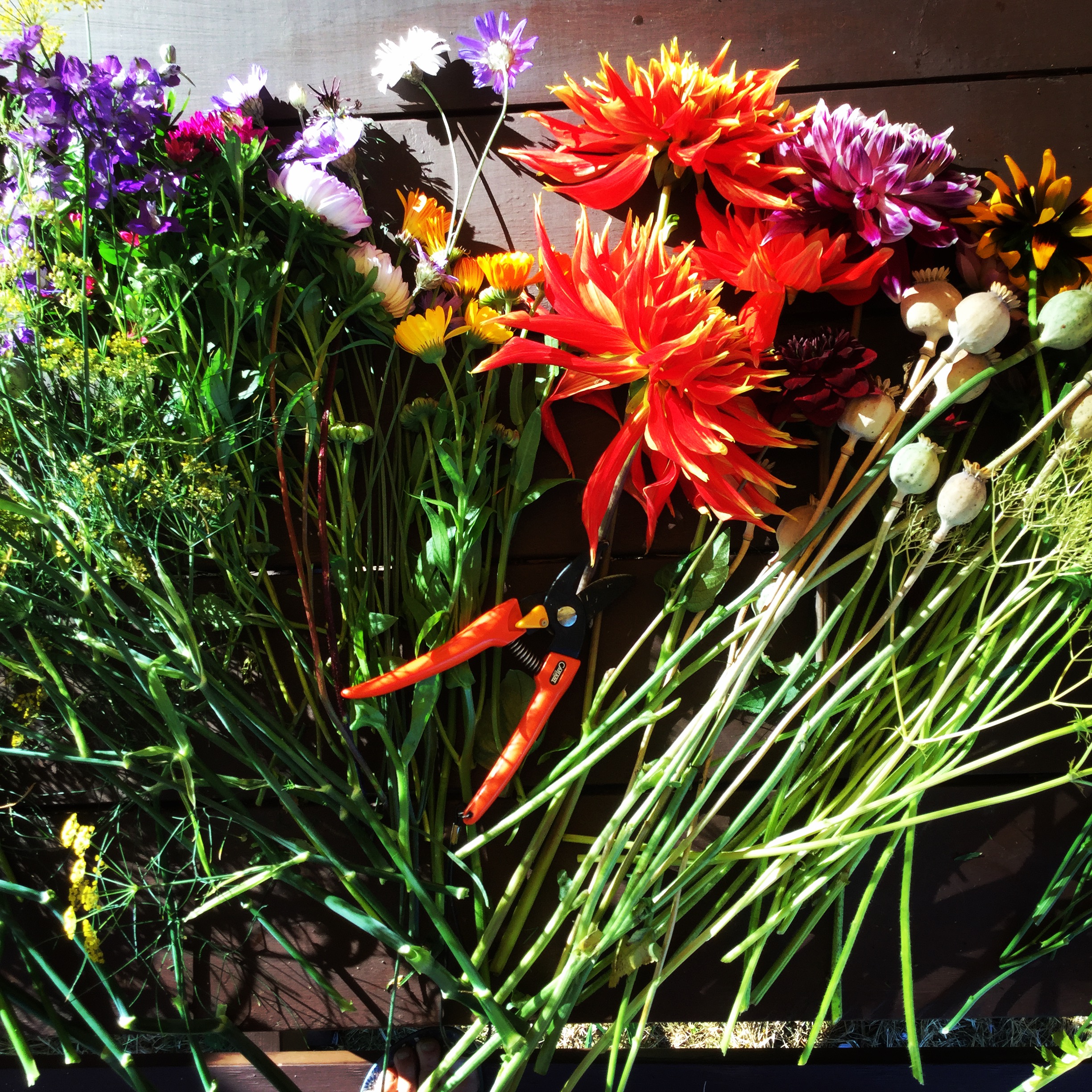 And some rather special ones for custom order.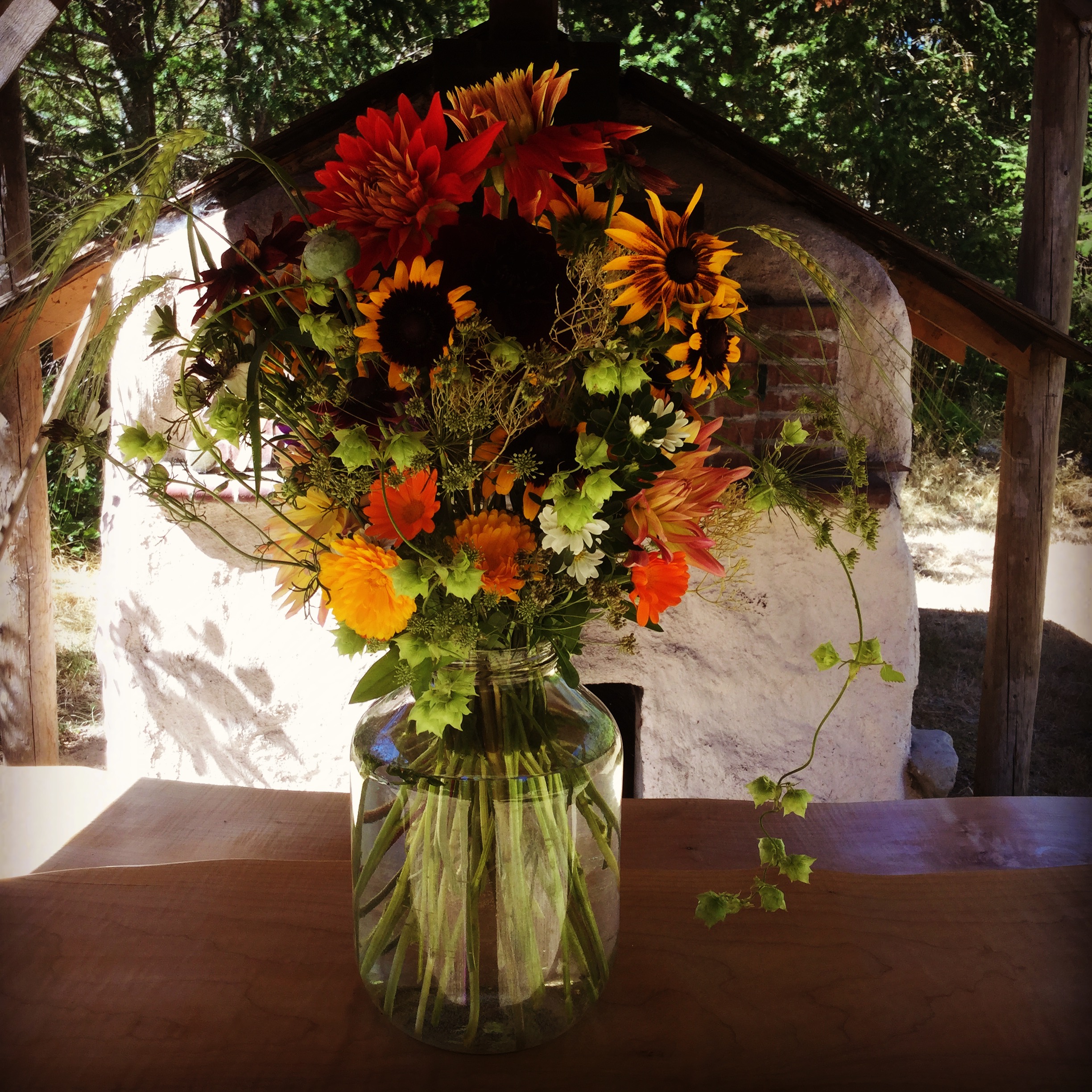 And alongside the flowers the bounty continues, we still have beets and kale and carrots and beans and turnips, and splendid cabbages (Peter Rabbit Story book cabbages).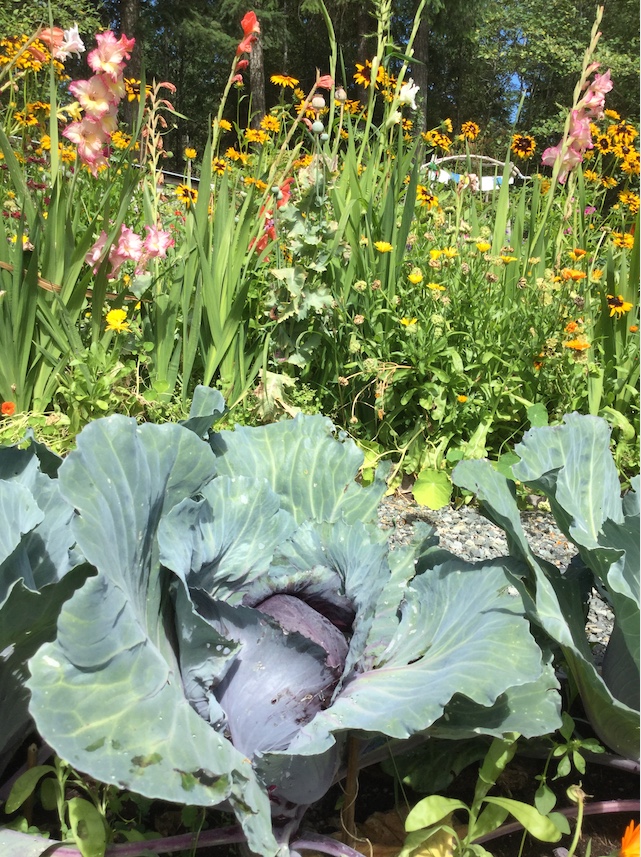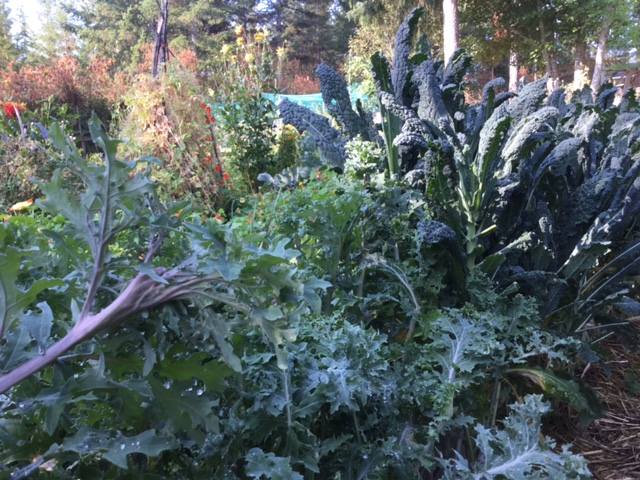 Yes, the garden keeps providing even as summer slips in to autumn and the light changes in the sky. As for Gus, he is fine with the light changing, so long as he can find a patch of it to stretch out in.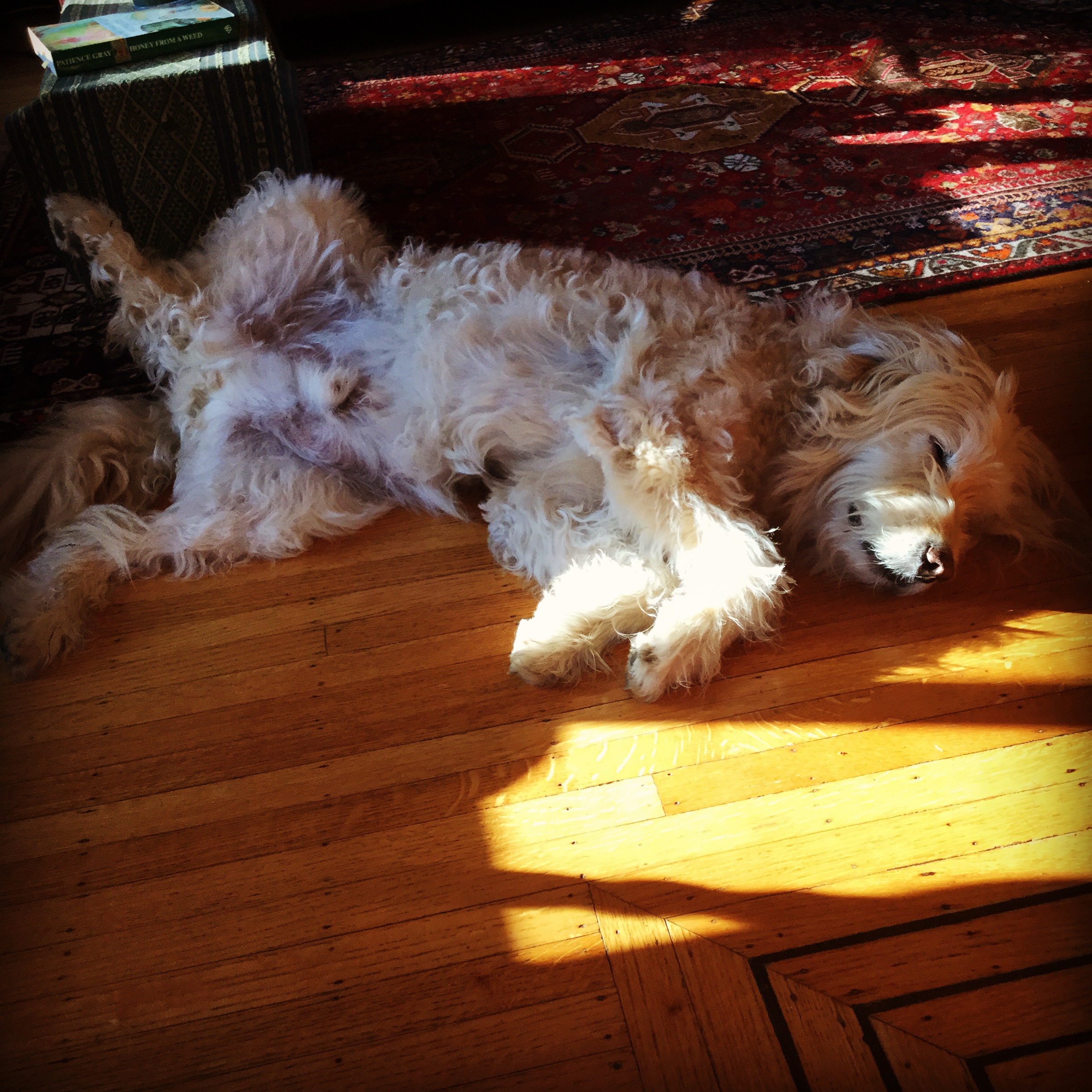 And now I must be off, for the days are getting shorter and the list of things to do is not.
Bright Harvest Blessings to All,
Nao, Mark, Cohen, Katie, Gus and All at Honey Grove~