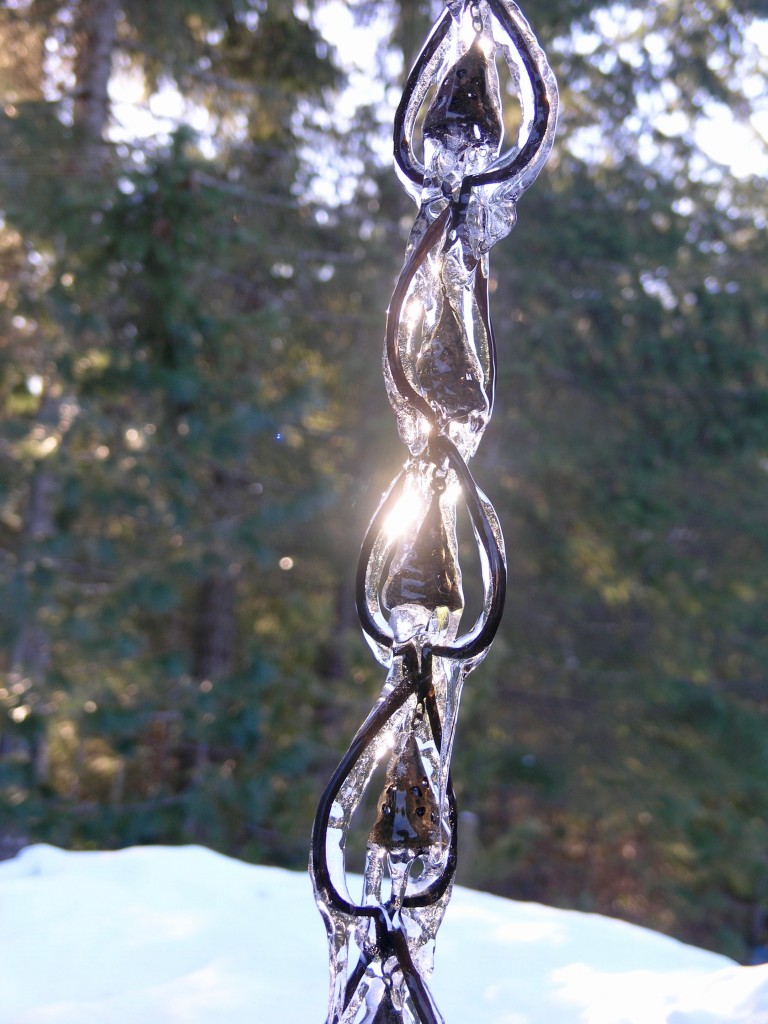 Winter, he is still here. And, he seems to be enjoying his stay on Honey Grove like never before. The Pacific Northwest is experiencing the coldest winter in 30 years. The snow outside our door has been with us for over 6 weeks now, with temperatures well below zero. Our dear ducks have not bathed in their pond since November, and the woodland lake behind our house has been transformed into an outdoor ice rink for skaters and hockey players. As for our driveway, well, some would say that it too has become an ice rink.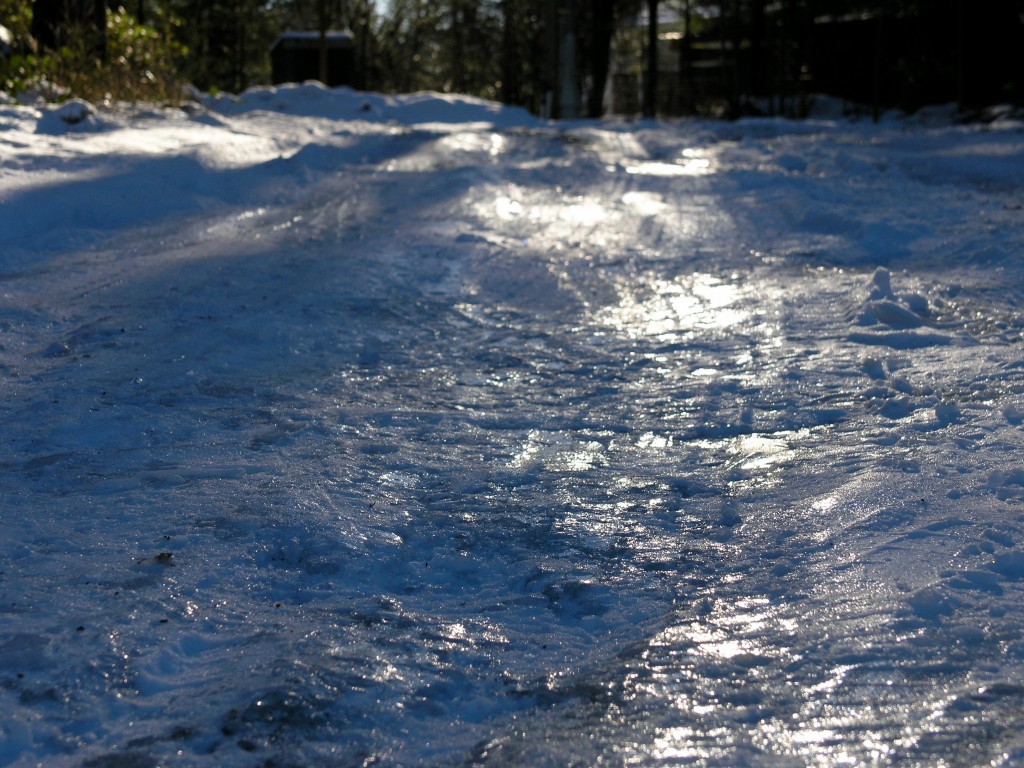 Winter is, for some, overstaying his welcome, but I have not yet decided just how I feel about him. My feelings toward this seasonal guest seem to fluctuate, for there are days when I can think of nothing better then his quiet company.
Walking in the silent snowy woods among the firs with my dog friend and then returning to sit by the wood-stove with my tea offers a kind of nourishment that only comes in the company of a long winter. And on the days when the sun shines down from the bluest of skies making sapphire flecks on the snow that shine like jewels across the fields, I can hardly believe the beauty before me. I stand there in my felt boots and my wooly hat, saying aloud to my dear friend winter,"my goodness, how very beautiful you are." And if Gus is with me (which he always is) well, I am reminded that winter is not only beautiful, but he's incredibly fun too!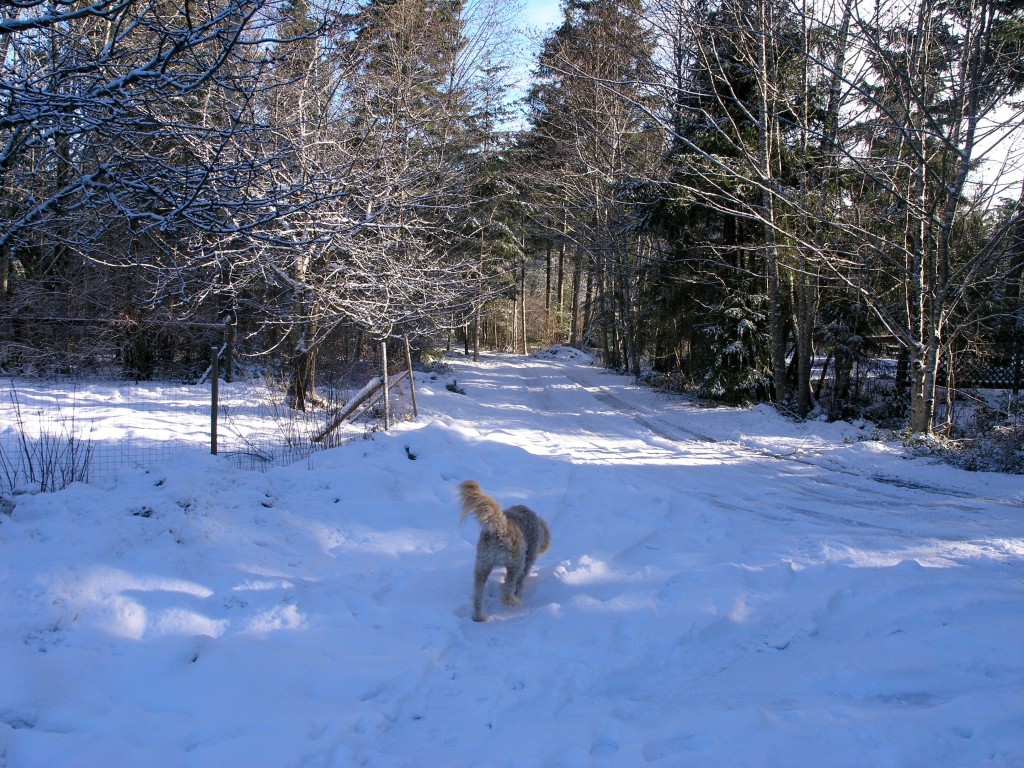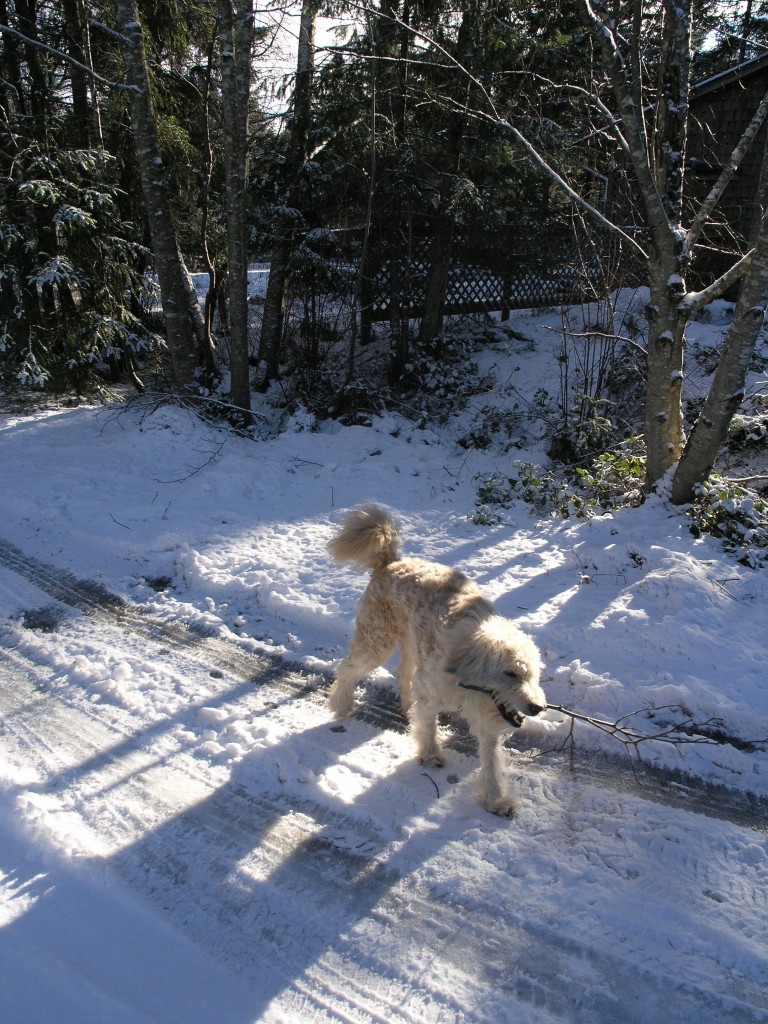 And then, on other days, when morning chores take me three times as long because I am carrying buckets of water from the house, and thawing animal dishes, while my hands go numb from the cold, I enjoy his company less.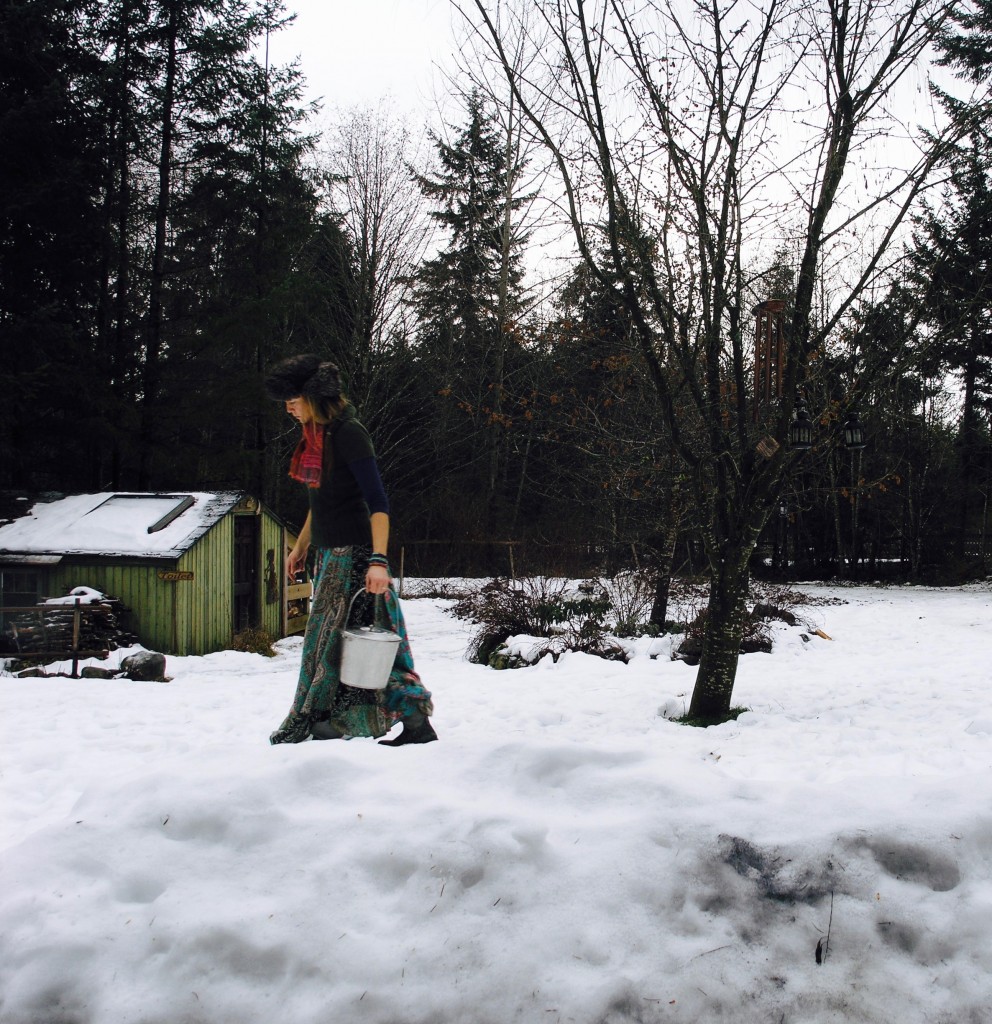 When I am moving chicken coop straw to the raspberry beds with a wheel barrow, because I do not have a sleigh, I like winter even less still.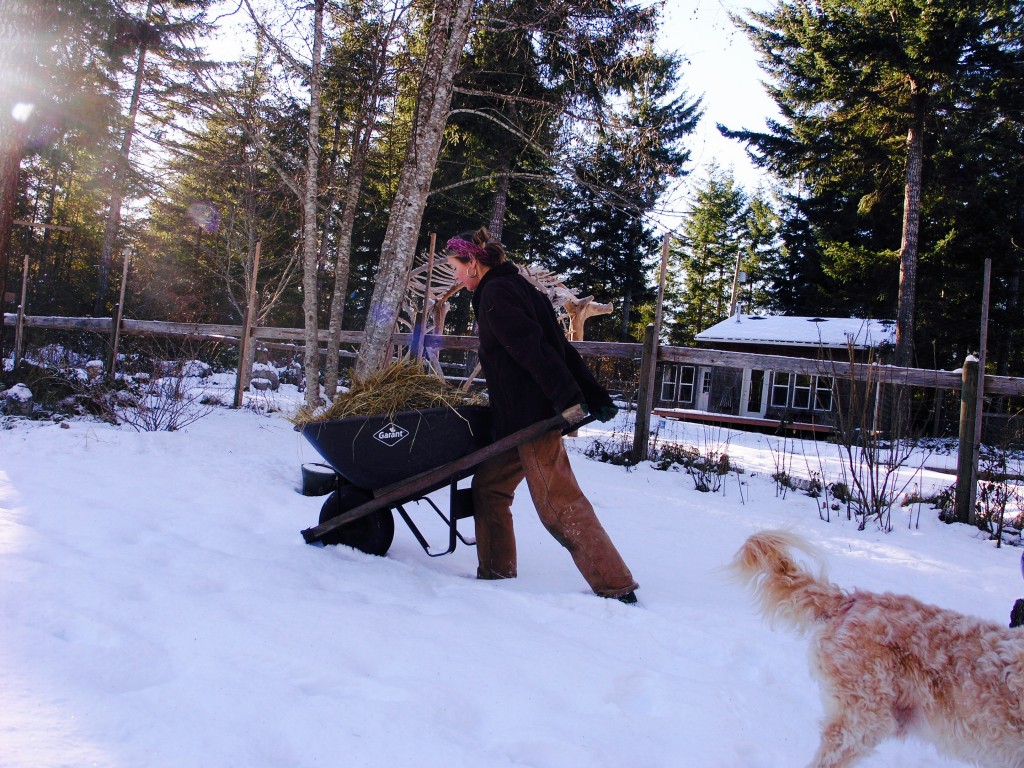 When there are places to go and things to do, and the roads look like this, I want nothing more than for this guest to pack his bags and get on the next train north.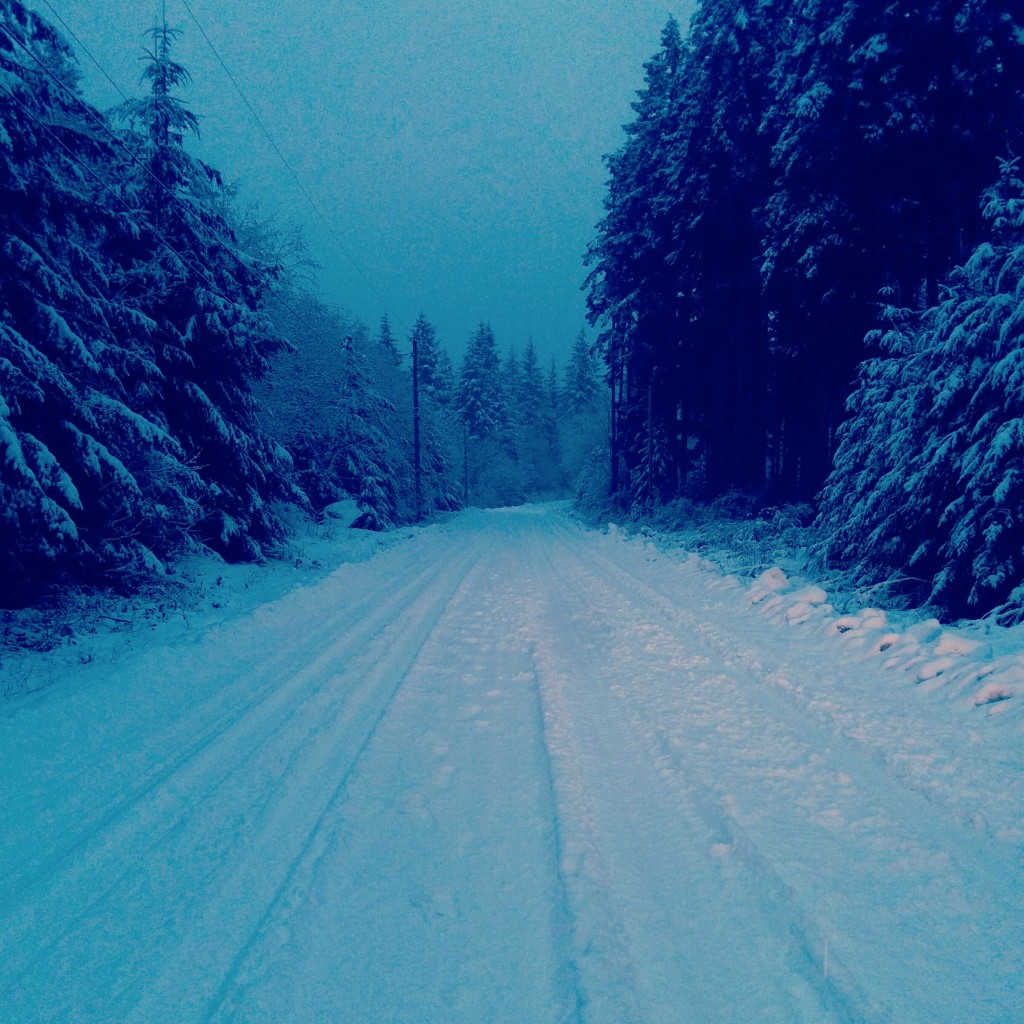 And still, however much I appreciate him, or become frustrated with him, despite my eagerness to get back into the garden, to move soil or turn compost, to push the seasonal wheel forward with my own dedicated willfulness, there is nothing to do, but wait. And with this recognition (the kind of recognition that one has when one realizes the futility of one's desires and the unnecessary suffering that results) comes the surrender, the great letting go and the deep breath. It's usually at this point that I just go for another snowy walk with my dog friend, who is always waiting at the door.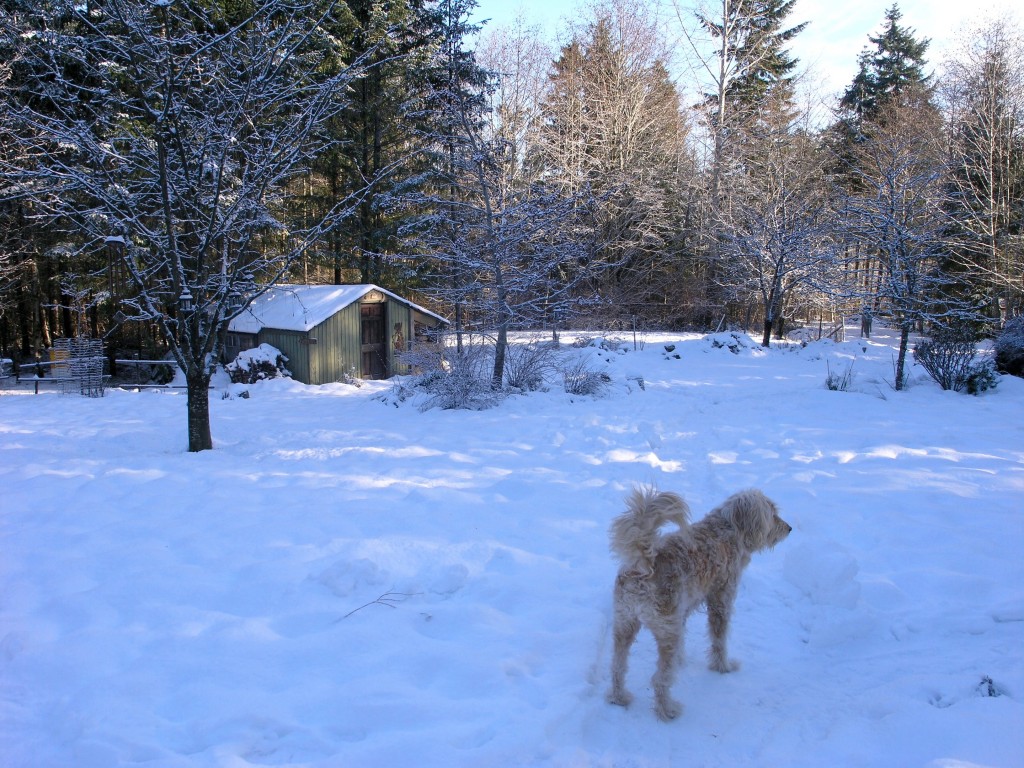 And while the snow keeps falling and the temperatures keep dropping, Mark is still baking bread, and Katie and I can be found at the farmers market, with his fresh-out-of-the-oven-loaves, every Saturday morning at 10 am.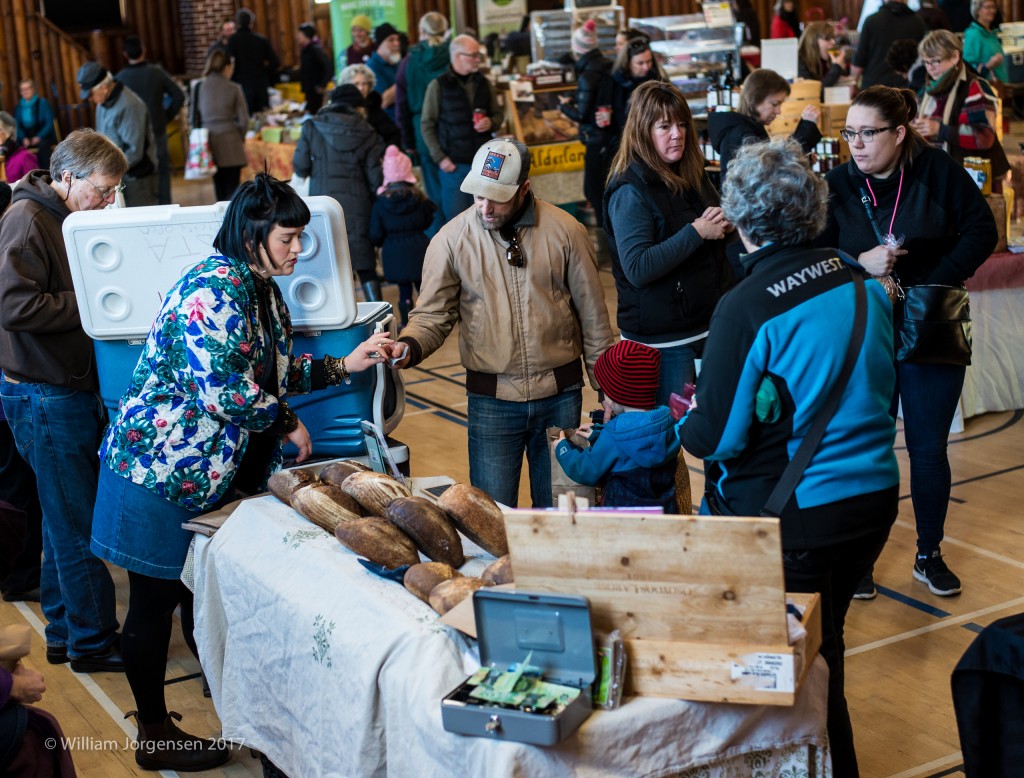 Speaking of Mark's bread, there is some very big and exciting news about Mark's bakery, which we can hardly wait to share with you. As for Cohen, you will find him wearing two pairs of wool socks, making sausages in his kitchen, in a hand-knit Aran sweater (sent all the way for Ireland by Katie's Dear Mum) while listening to podcasts, through a pair of very large headphones.
And now I must be off, for there is a fire to light in the oven and bread to bake in a few hours time.
May this find you in the midst of a beautiful winters day~
Nao, Mark, Cohen, Katie, Gus and All at Honey Grove